Pre-Register for your chance to be entered into door prizes and grand prize giveaways!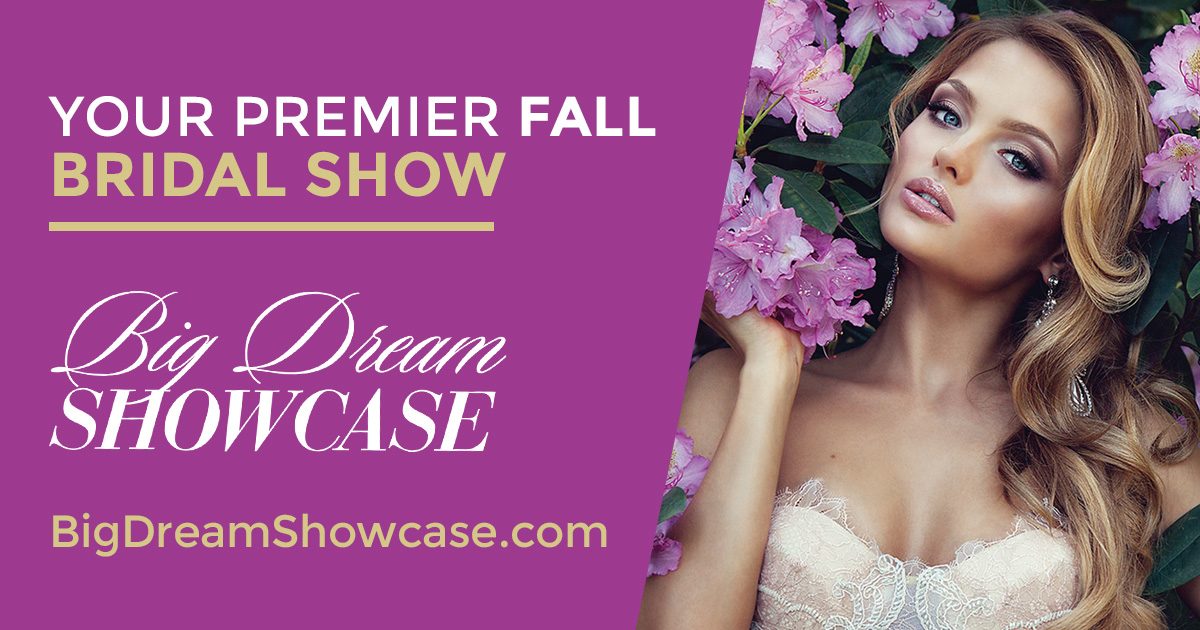 Bridal Show
It is our annual showing of the Big Dream Showcase, providing Northern Indiana with two premiere bridal events!  These events are all about the experience, featuring the latest wedding trends and connecting the sophisticated bride and groom with the industry's top wedding professionals.
The Big Dream Showcase is designed to connect and inspire. Keeping each vendor category to a minimum, we ensure that each couple will have the best quality selections to choose from. Some come on out and join the fun, mix and mingle with wedding professionals, taste delectable treats, see exquisite floral, hear music from DJ's and interact with photo booths, makeup artists, and much more.
Big Dream Showcase – South Bend
Date: October 6, 2019
Time: 1-4 pm (est)
Door Entrance: $5/person
Location: Century Center – South Bend, Indiana
Event Sponsors: TheWeddingMag, Century Center, Burns Special Events, Louie's Tux Shop
Platinum Sponsors: Events by ProShow, Martin's Super Markets, Sweet-Em's Cake Shoppe, Sarah Sage Photography, Simply Yours Bridal, Samtastic, LLC., and Sprint Wireless Connection – South Bend.
Big Dream Showcase – Valparaiso
Date: November 17, 2019
Time: 1-4 pm (cst)
Door Entrance: $5/person
Location: The Market – Valparaiso, Indiana
Event Sponsors: TheWeddingMag, The Market, Spinnin Productions, Louie's Tux Shop
Pre-Register
Pre-regsiter for your chance to be entered into door prizes and grand prize giveaways! bigdreamshowcase.com