Submitted by Lady and the Lens Photography
Filled with decadent emerald greens, luscious ruby reds, and lavish plums this jewel toned photo shoot feels regal every step of the way. Designed for the bride with an eclectic soul, this alluring mix of rich colors complements every texture from a beautiful lace dress to a rustic farmhouse table.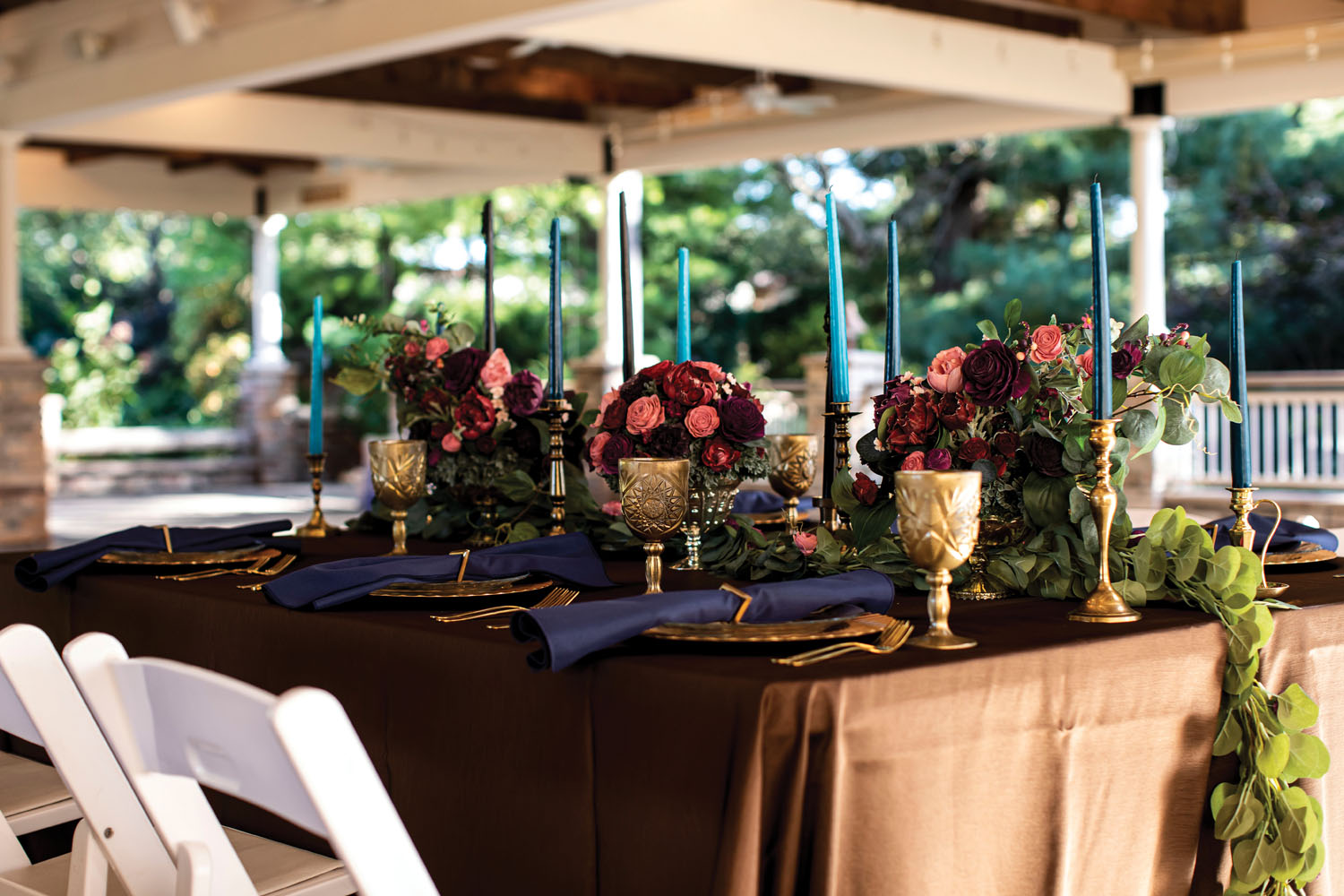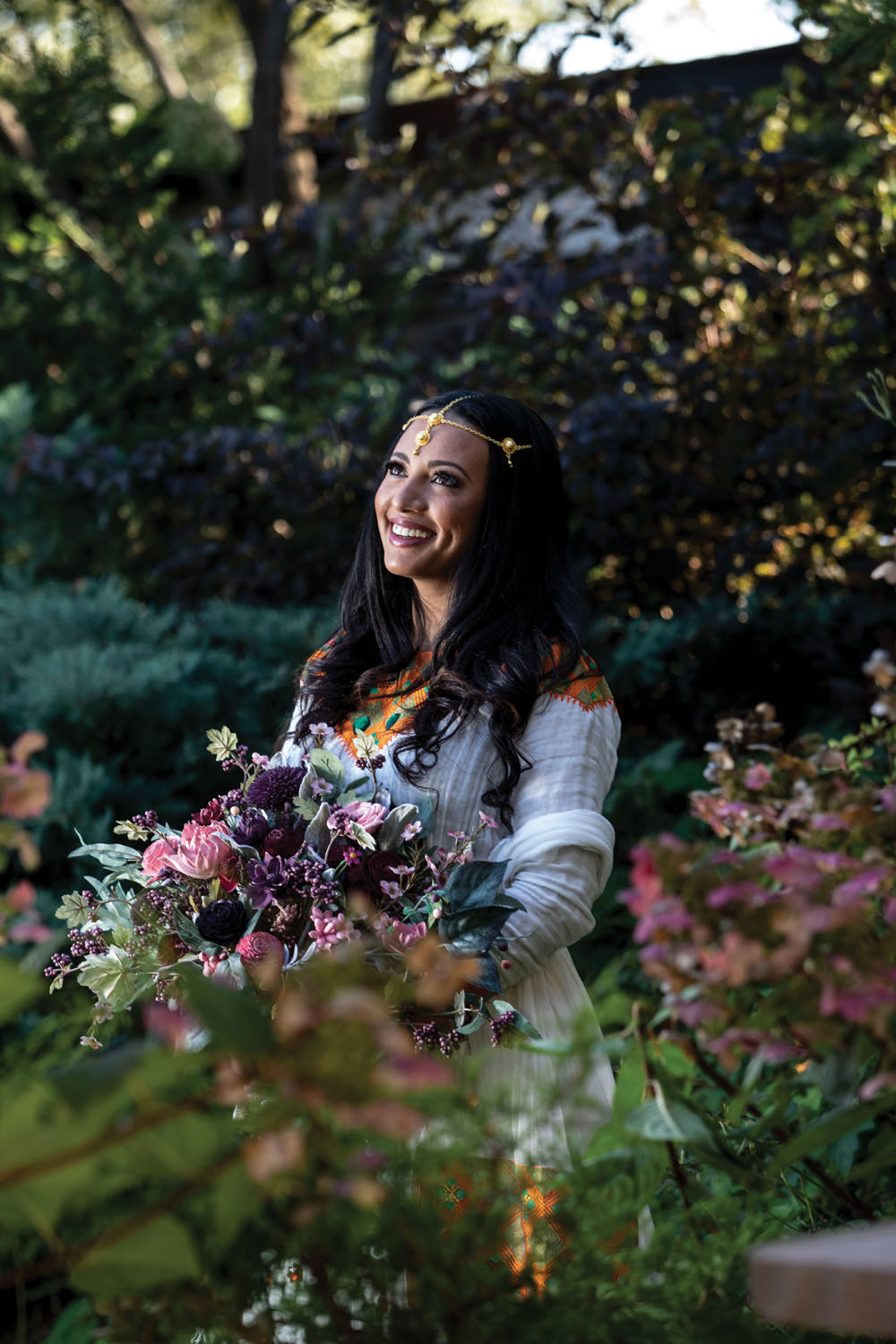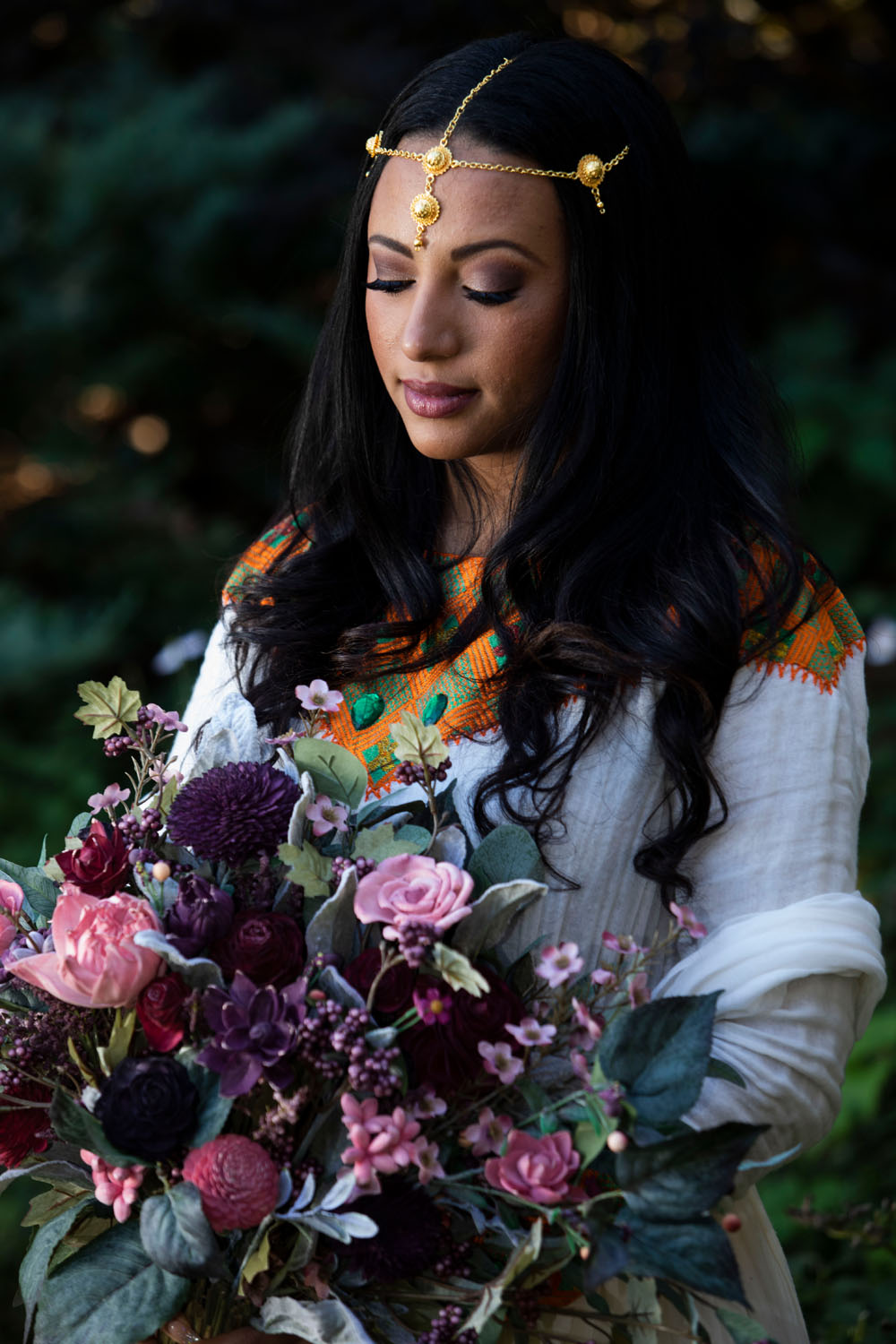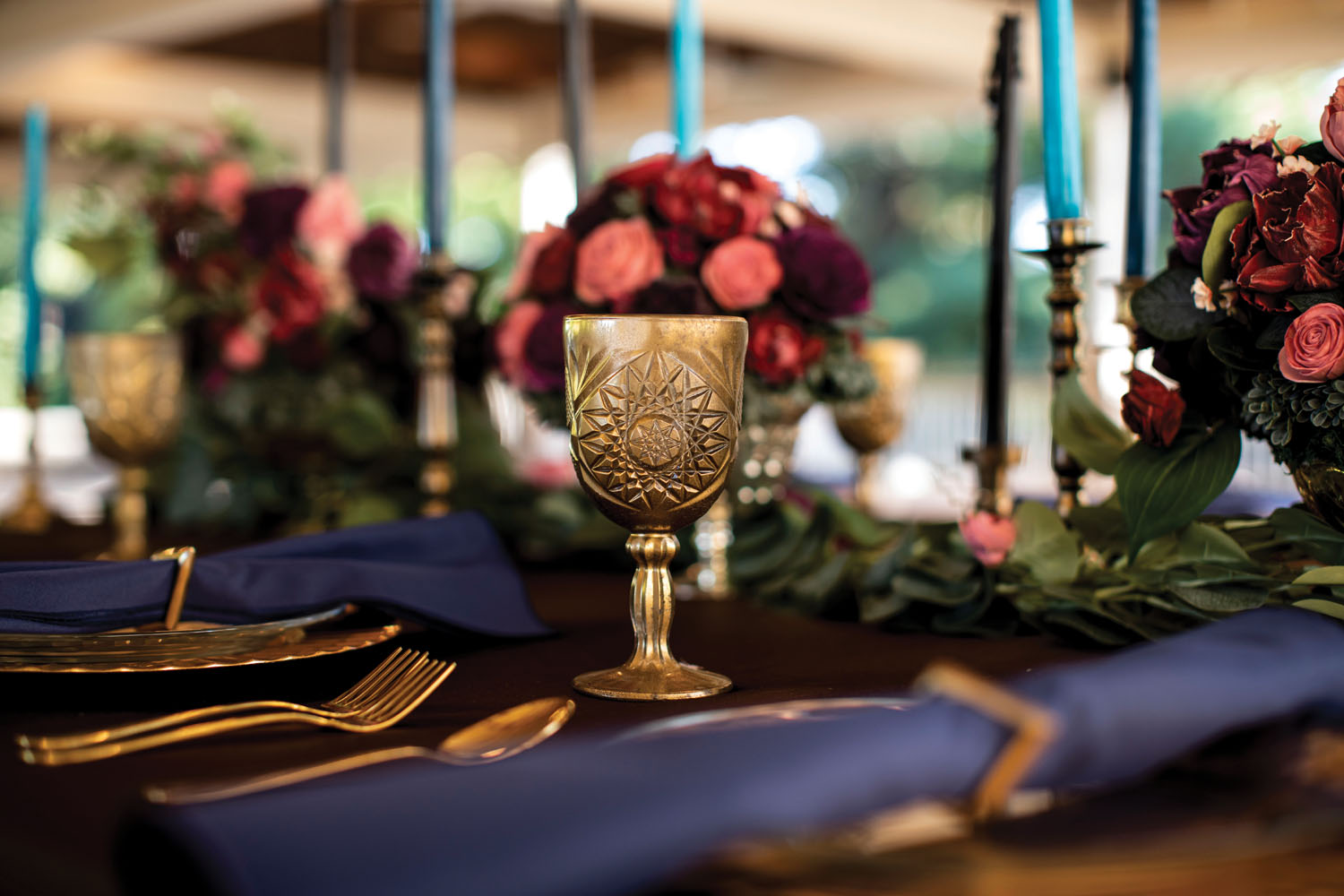 We were really inspired by the versatility of the jewel toned color palette and wanted to show how these rich colors can be used in many different ways. This photoshoot truly calls to the gypsy soul.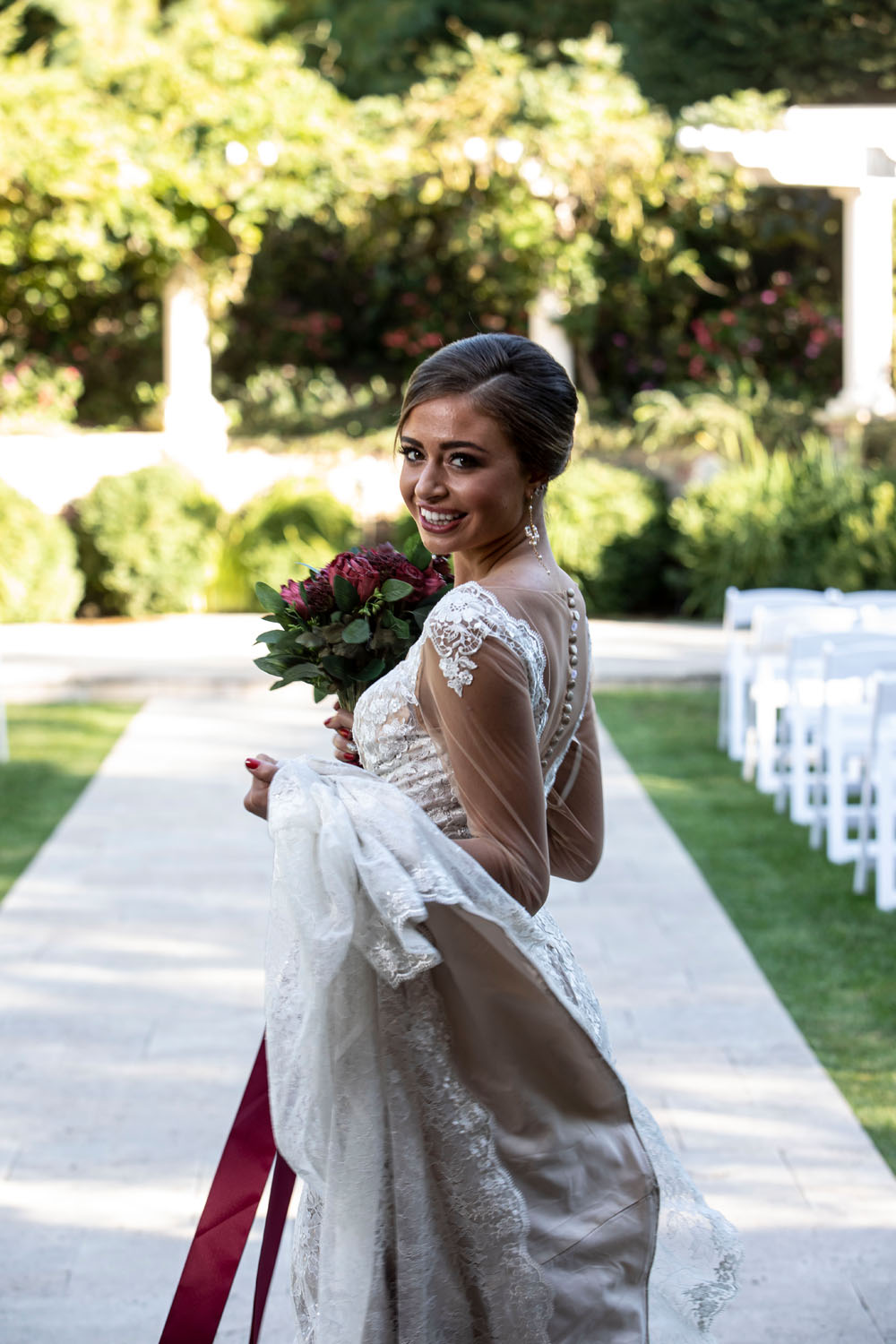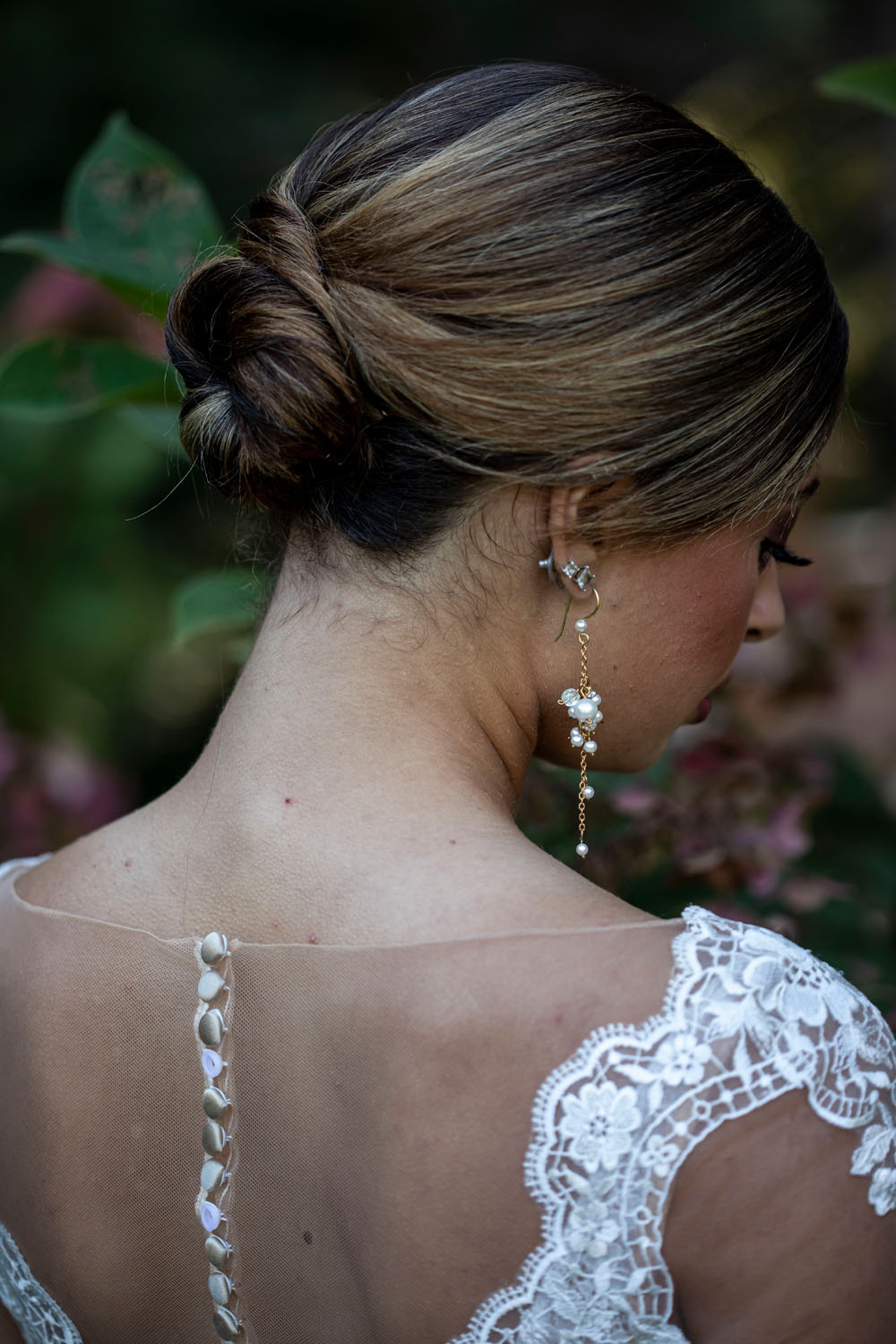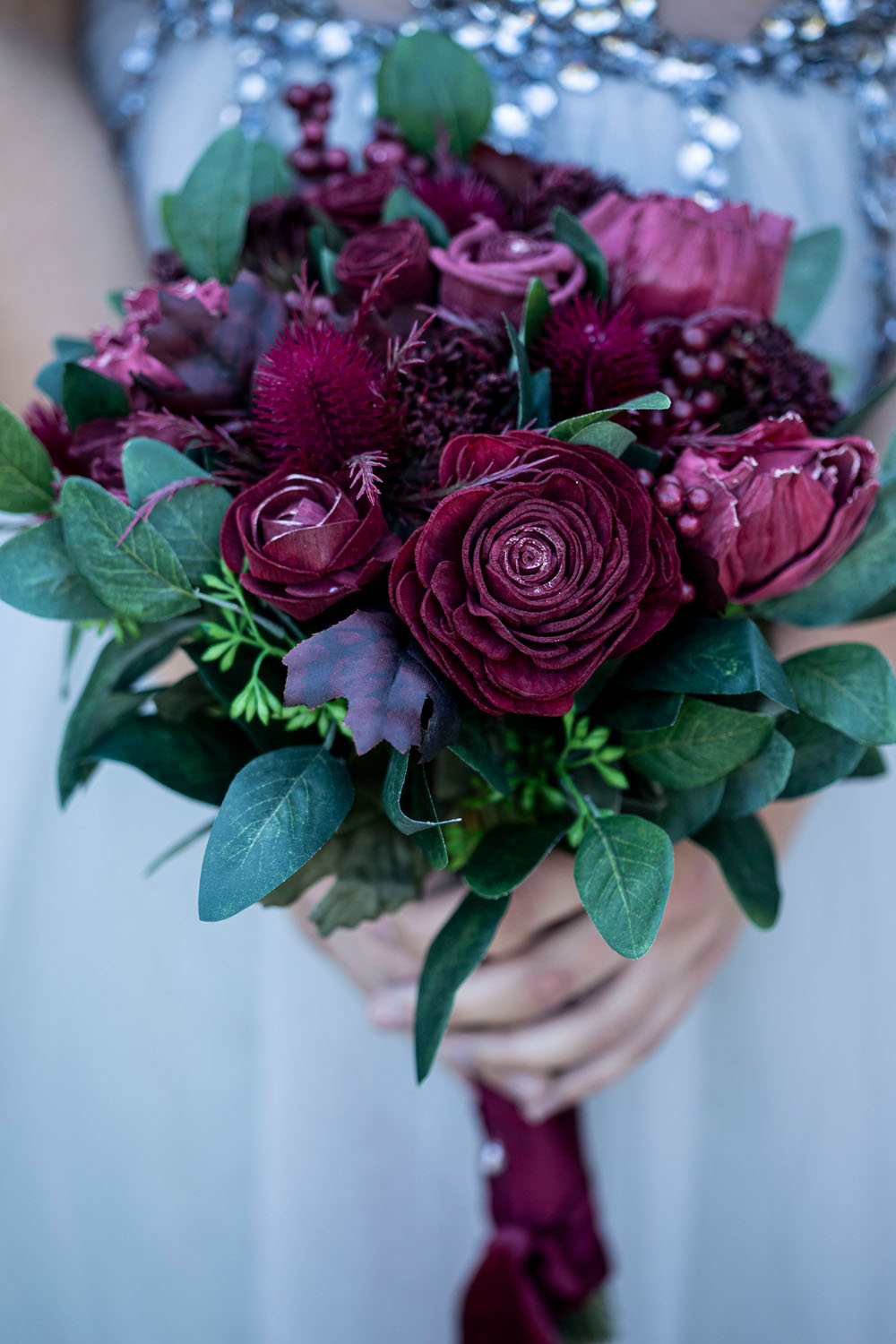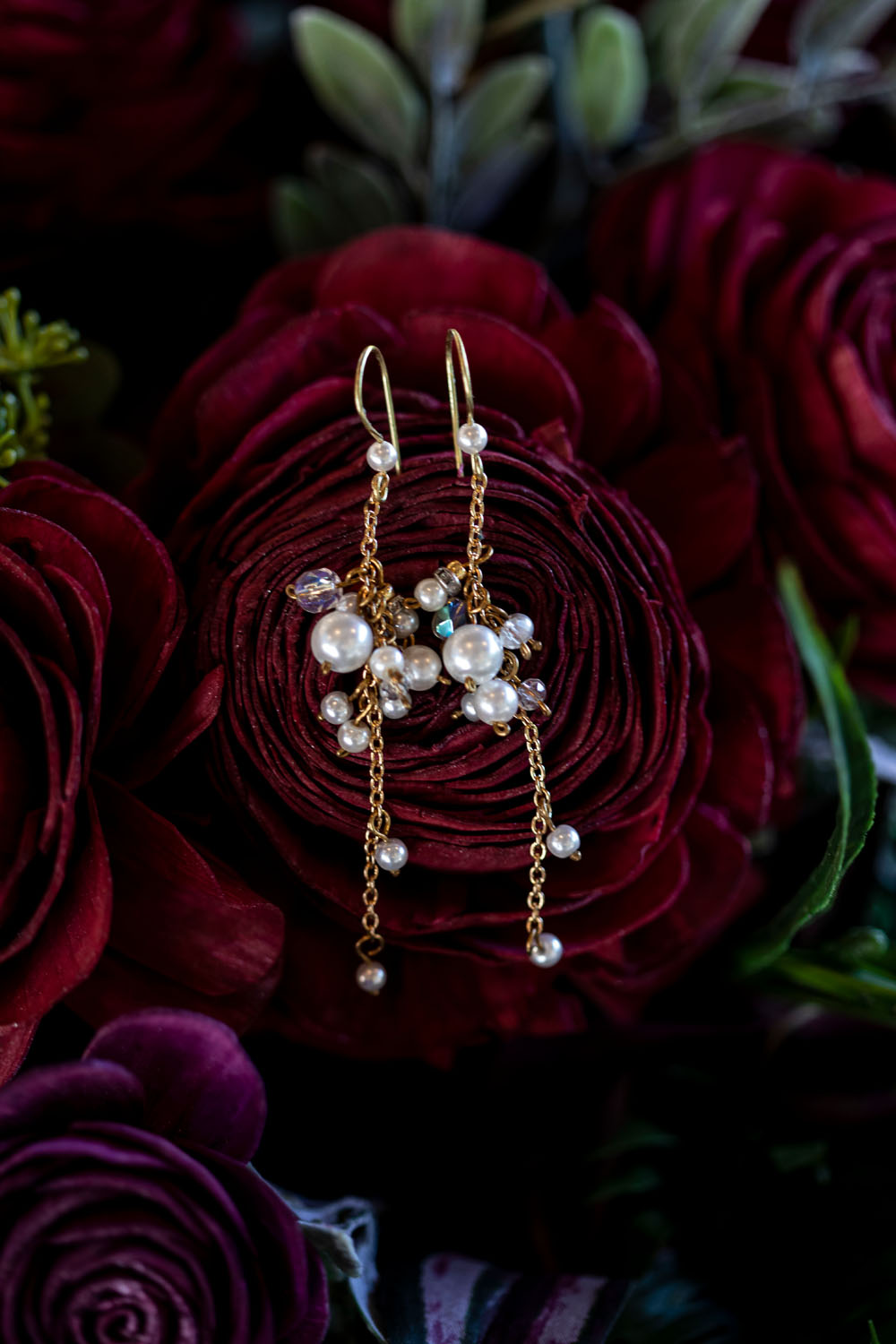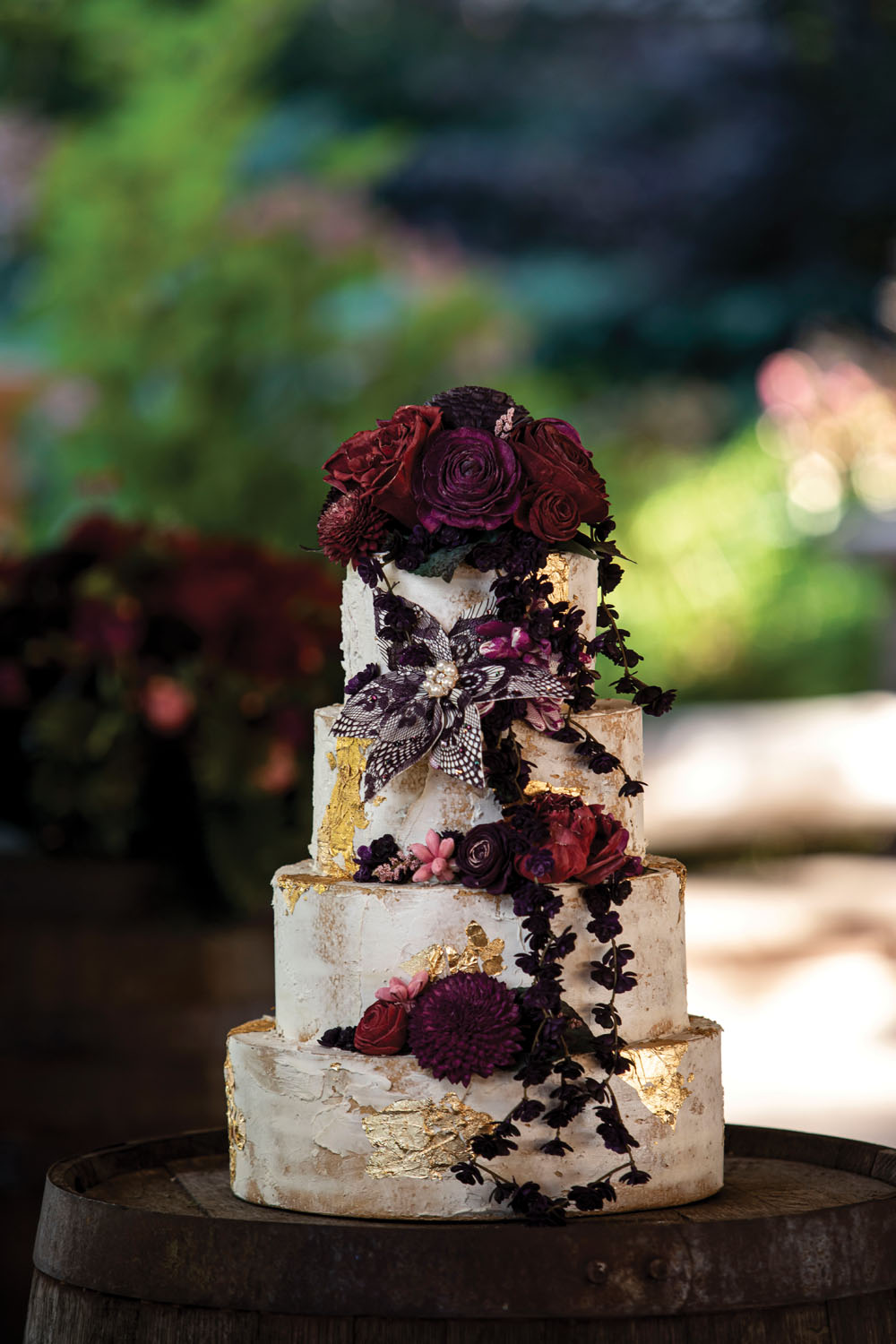 The Pavilion at Sandy Pines set the perfect scene for the shoot with its luscious seasonal greenery that perfectly complemented the rich colors of the wood florals that we used.
We really wanted to show that the rich jewel tones could be used with a variety of bridal looks from a classic timeless dress with a chic updo, to a traditional African bridal gown and head dress, to a stunning beaded floor length evening gown coupled with a romantic loose braid. Each look was paired with a bursting bouquet of hand crafted wood florals in regal jewel tones.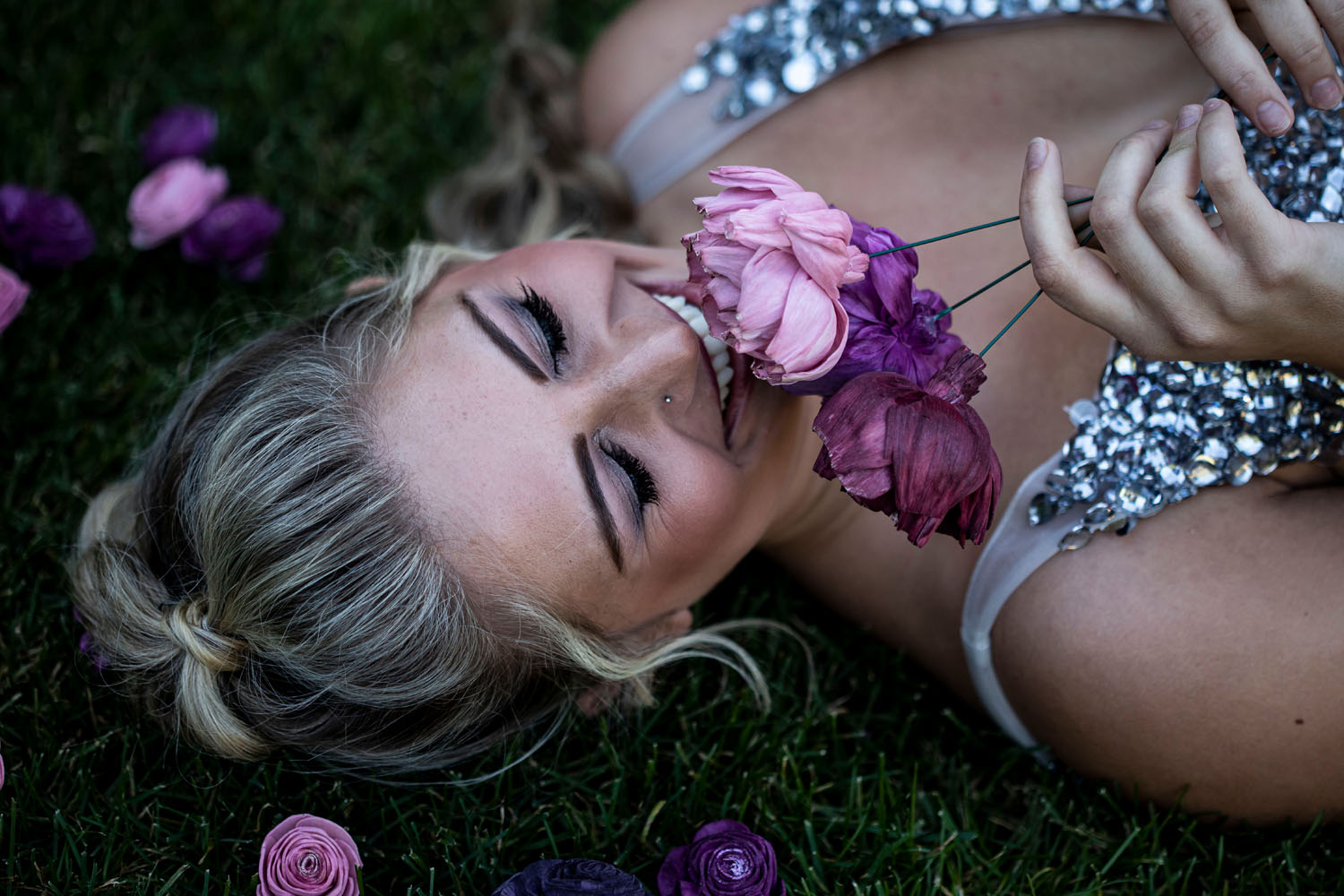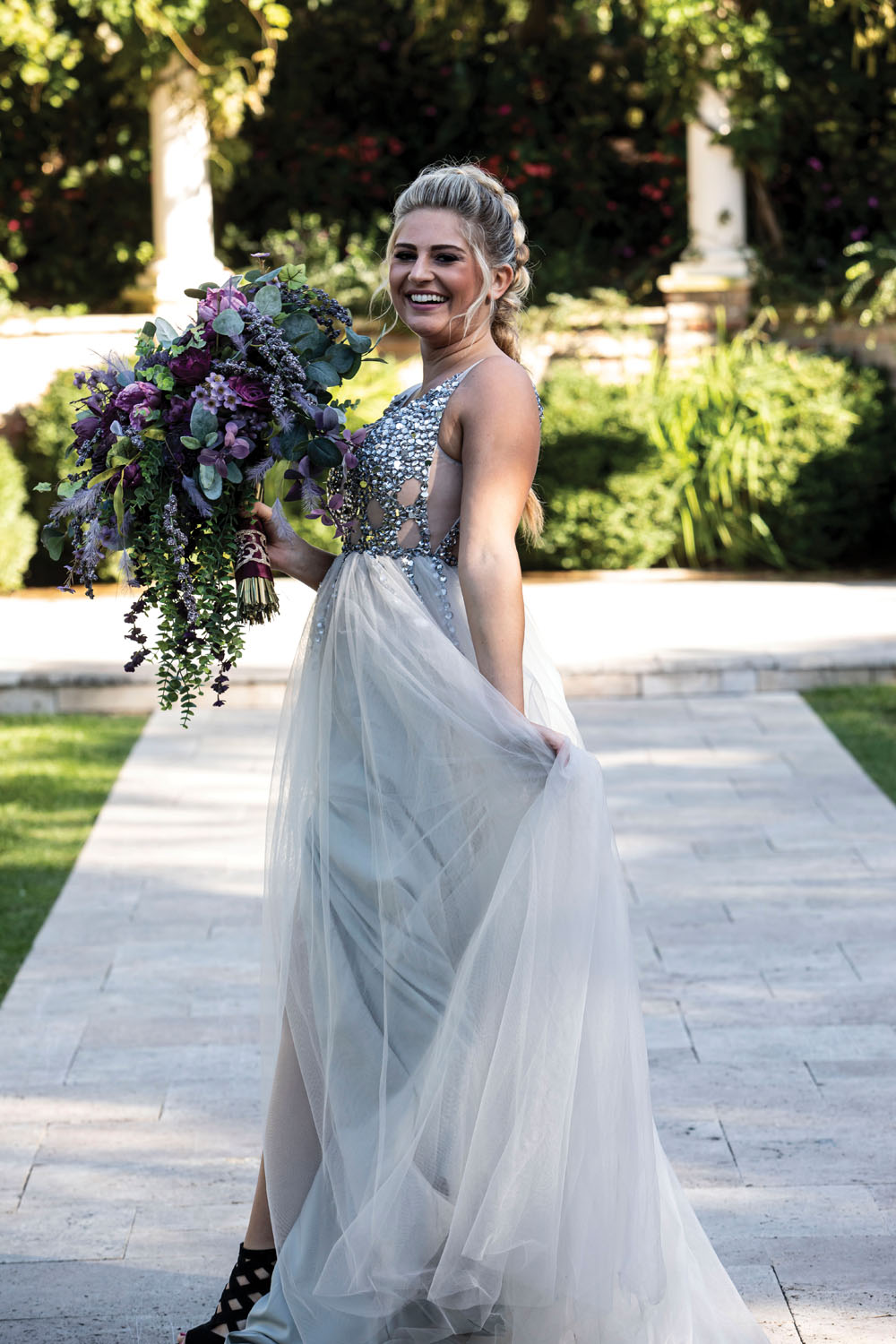 The tablescape was decorated with gold flatware and stemware to complement the gold compote bowls of the centerpieces and the gold candlesticks adding a luxurious feel to the setting overall.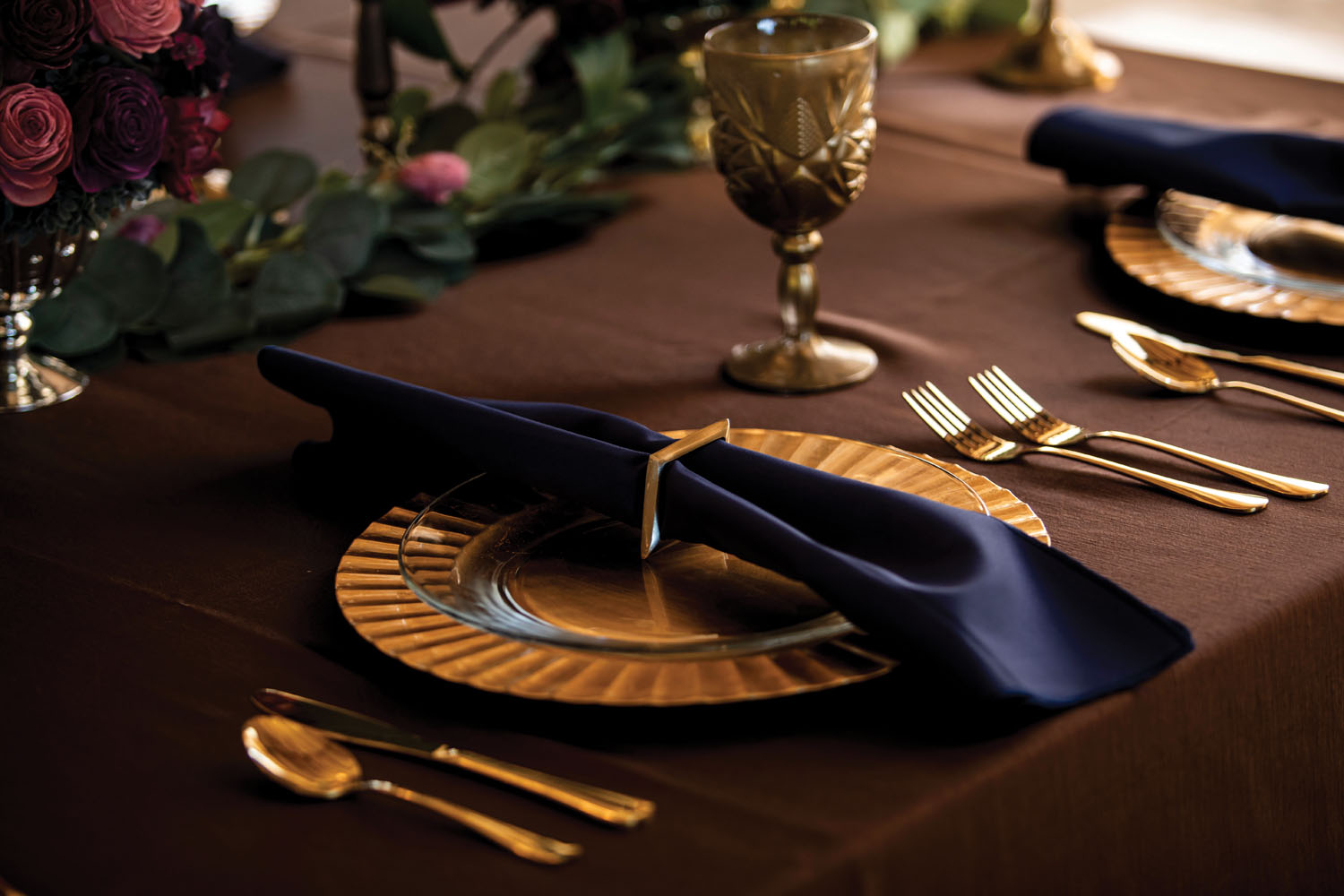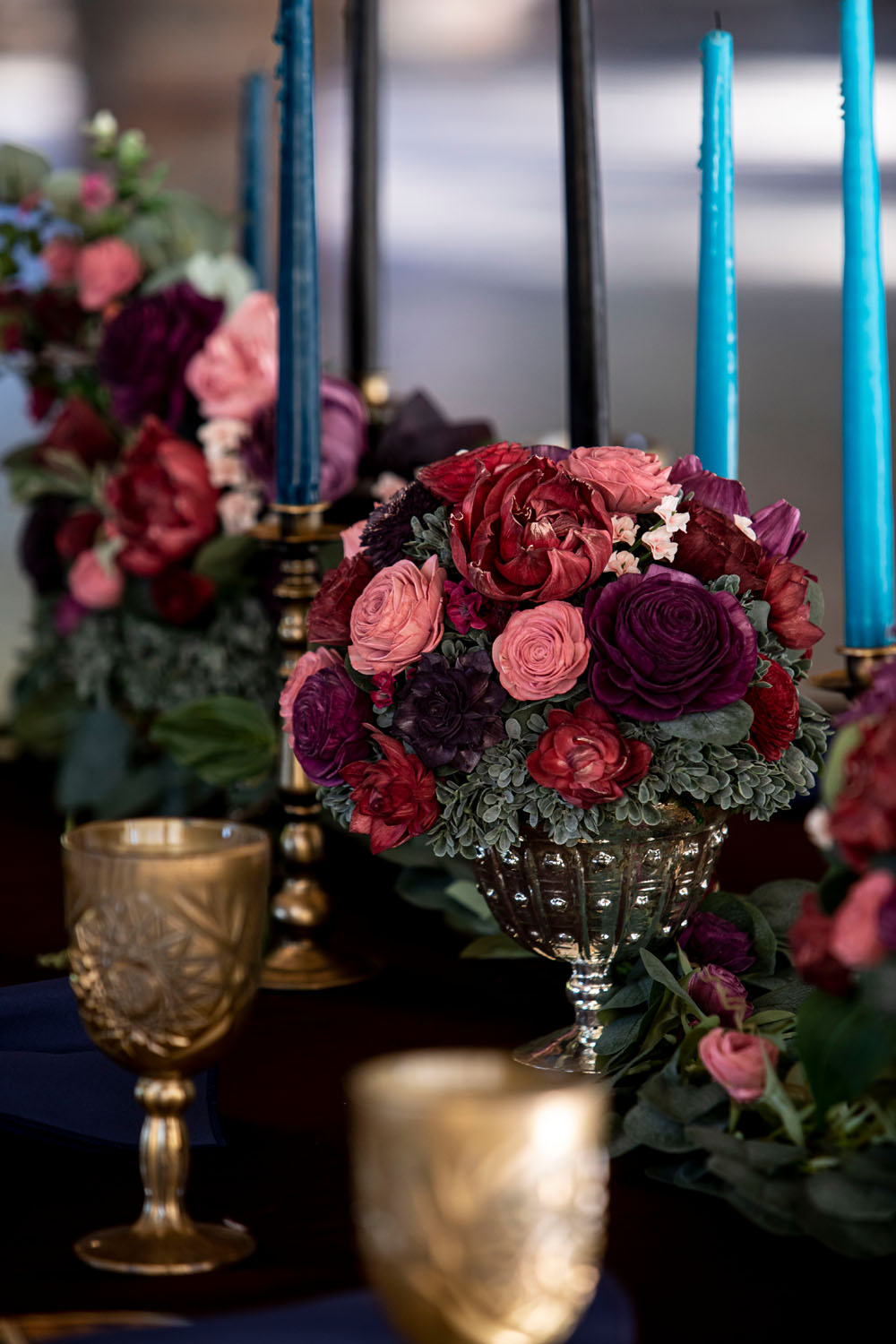 We had an incredible group of vendors come together to showcase our talents. It is always gratifying when your wedding vendors can work together to create the wedding of your dreams.