Submitted by Shane Cleminson Photography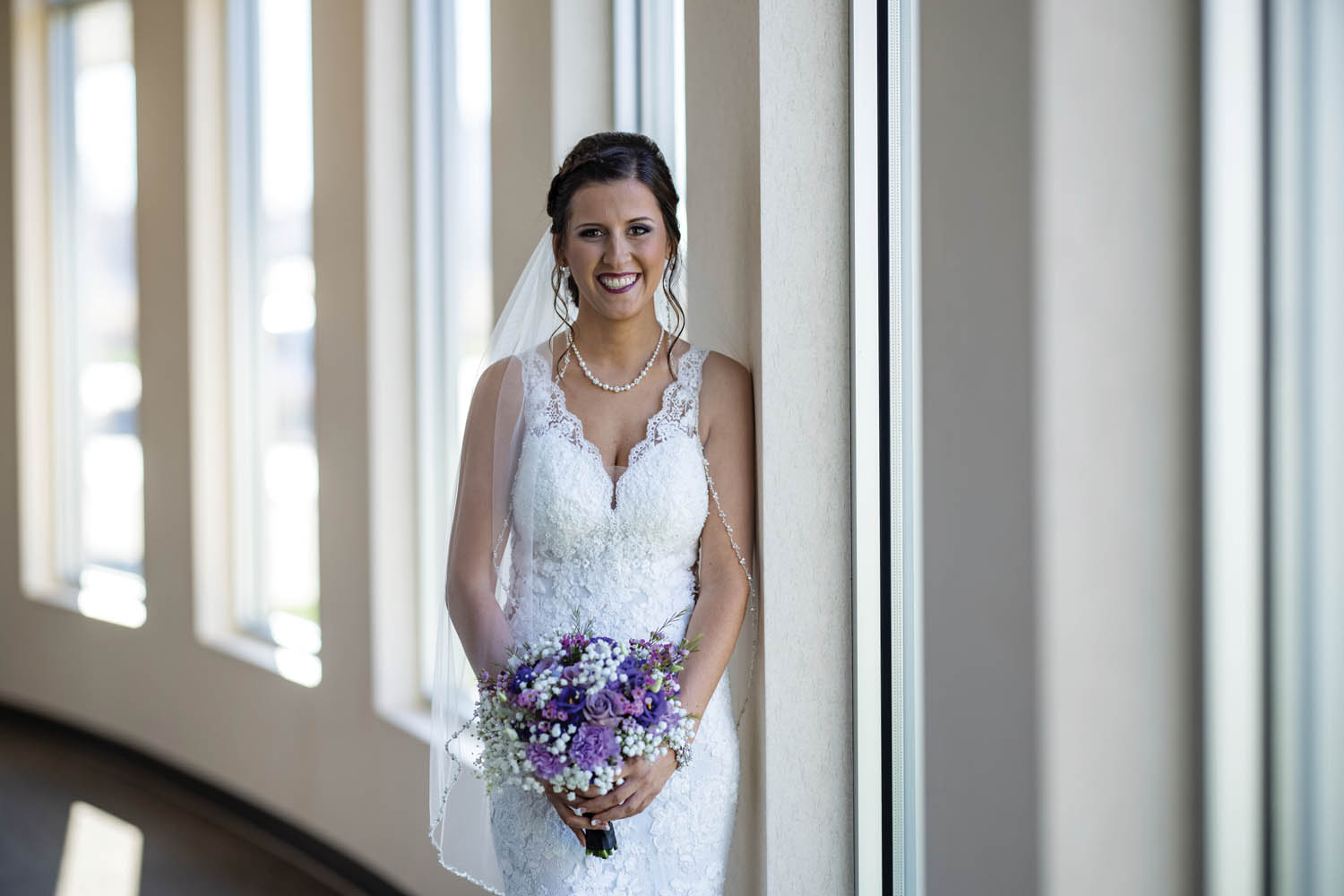 I remember meeting Ashley for the first time. It was at a Wedding Mag Bridal show in Valparaiso at The Market. Ashley knew what she wanted, she knew how she wanted her day to go. 
I met Adam at their engagement session and knew I was going to love working with them. They were so relaxed together and photographed so well. We did their engagement session in Michigan City, downtown and on the beach. 
Like most weddings in 2020, there were schedule and venue changes and all the challenges of Covid, but Ashley and Adam took it all in stride and had a wonderful wedding planned around it all. 
After Mandee and Morgan had worked their magic with the ladies at Duneland Falls we all went to Coffee Creek for a few photos and a first look in a chilly but bright afternoon. As soon as I saw Ashleys dress I was sure it was from Something Blue Bridal. The photos say more than I could. Just stunning! 
Their ceremony was outside at Duneland Falls and they timed it perfectly for sunset. I just love outdoor ceremonies and during a pandemic it was a welcome option for safety. The reception was beautifully up-lit by Ruben, who also kept the dance floor packed. As a photographer I cannot overstate how much I love good uplighting! 
Like other 2020 weddings (and more to come), masks and distancing involved adapting to changes, but Ashley and Adam had a fun, love filled day and a final dance with masks in joyful defiance. Nothing could steal their day!