As a wedding photographer I treat every wedding differently, every couple's story is unique and I tailor to that. There is so much to say about Sheena and Adam's October wedding at 12 Corners Vineyard in Benton Harbor, MI. For the end of October in Michigan, you couldn't ask for better weather for a wedding. The sun was out all day, and it was relatively warm for the end of fall. Their ceremony was heartfelt and beautiful; being at a vineyard it was only fitting that they do a wine unity ceremony. The reception started with the cake cutting, but with a little twist. Sheena had emailed me prior to the wedding day about gifting their cake topper to the next couple getting married. This was such a unique idea, and completely a surprise to everyone. During the speeches, Sheena's sister and matron of honor surprised us by singing clips from songs edited to represent Sheena and Adam. After dinner was where the fun began, Adam has some pretty great dance moves. (and telling by Sheena's reaction, it's pretty normal) The highlight of the night was Adam's guy friends coming out in these old jackets and just having a blast to Bon Jovi's Living On A Prayer. I honestly don't think I've laughed that hard at a wedding before, it was so much fun!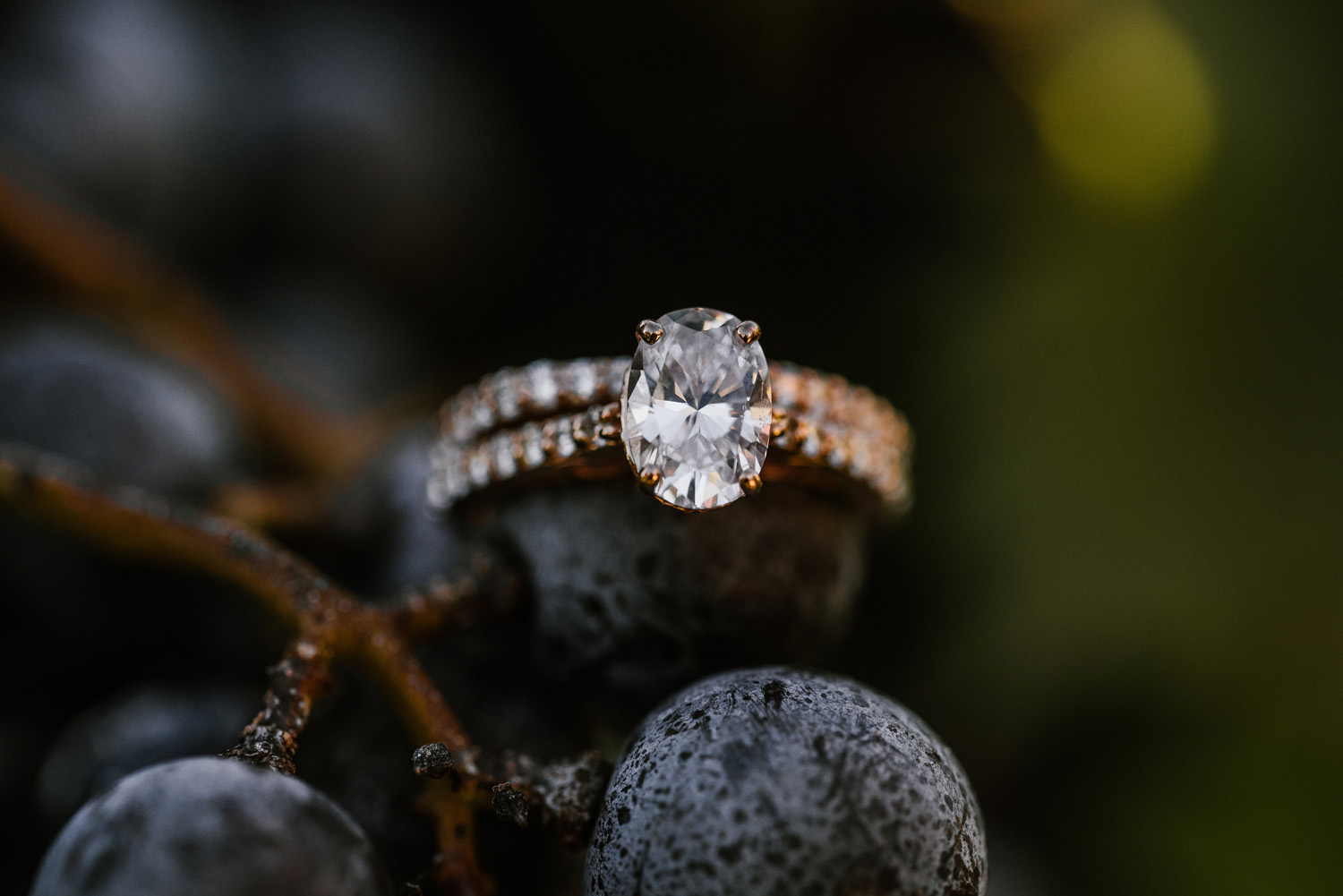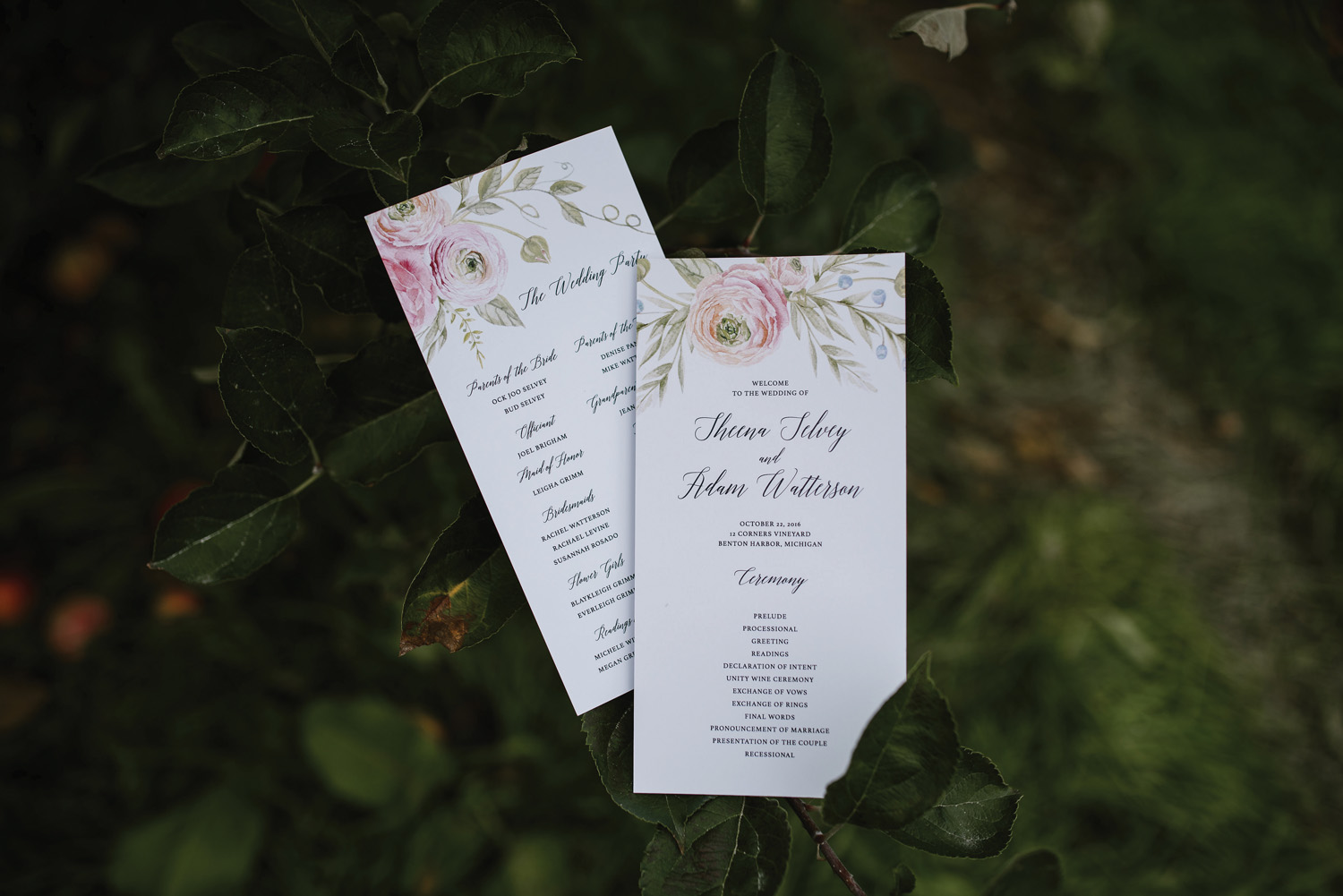 From The Bride's Perspective
Wedding Vision
My wedding vision has definitely evolved over the years.  As a little girl, I always dreamed of the Cinderella-esque wedding with a ballgown dress and castle setting.  As I got older, I wanted more of an outdoors, intimate wedding.  My family has a lakehouse in northern Wisconsin, and I love being in the woods.  I wanted to carry that over into my wedding and envisioned a rustic vineyard theme.  My dad and I built the arch my husband and I got married under using birch trees from our Wisconsin property.  My husband and I (and all our friends) enjoy a nice glass of wine, so the vineyard at 12 Corners seemed like the perfect venue.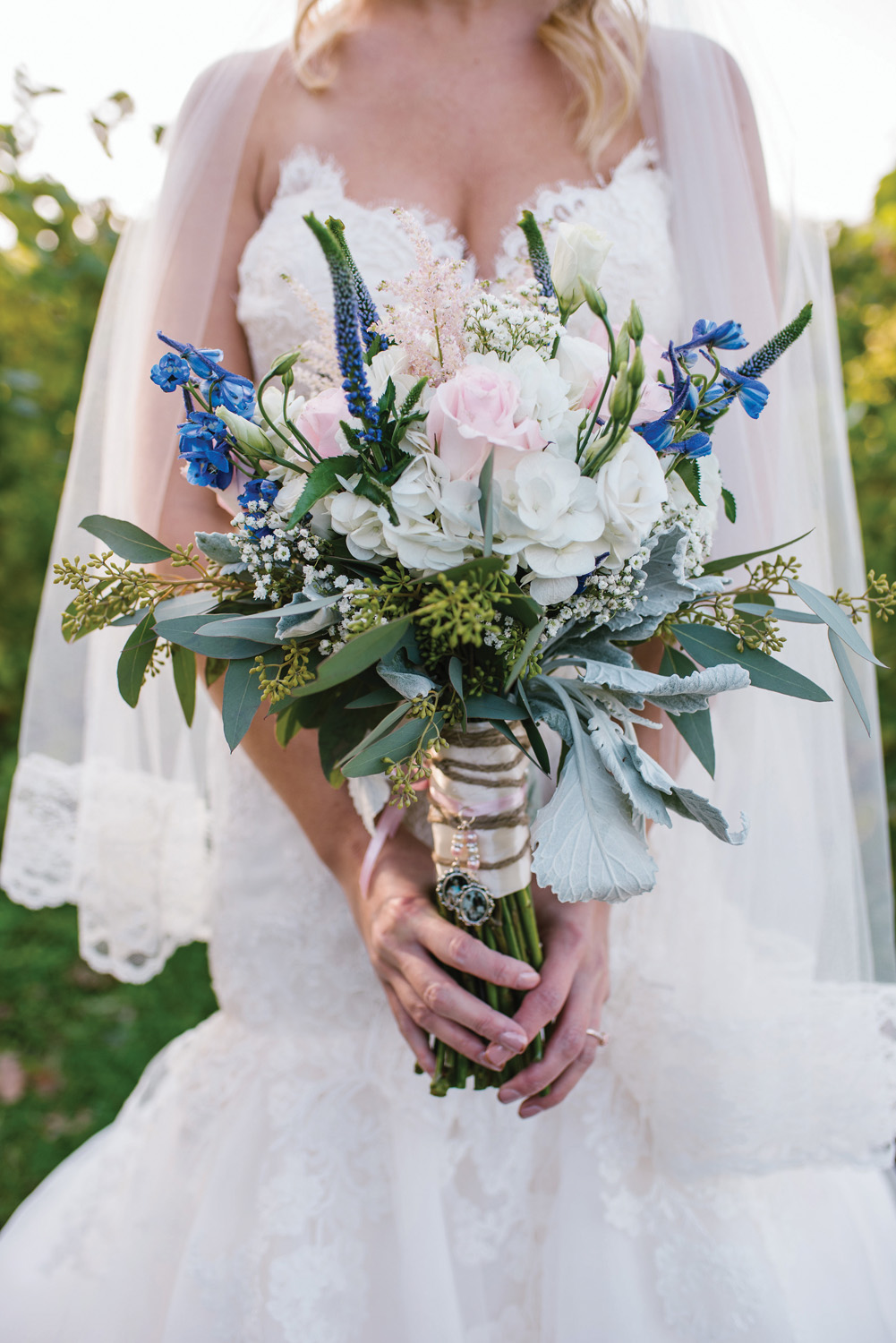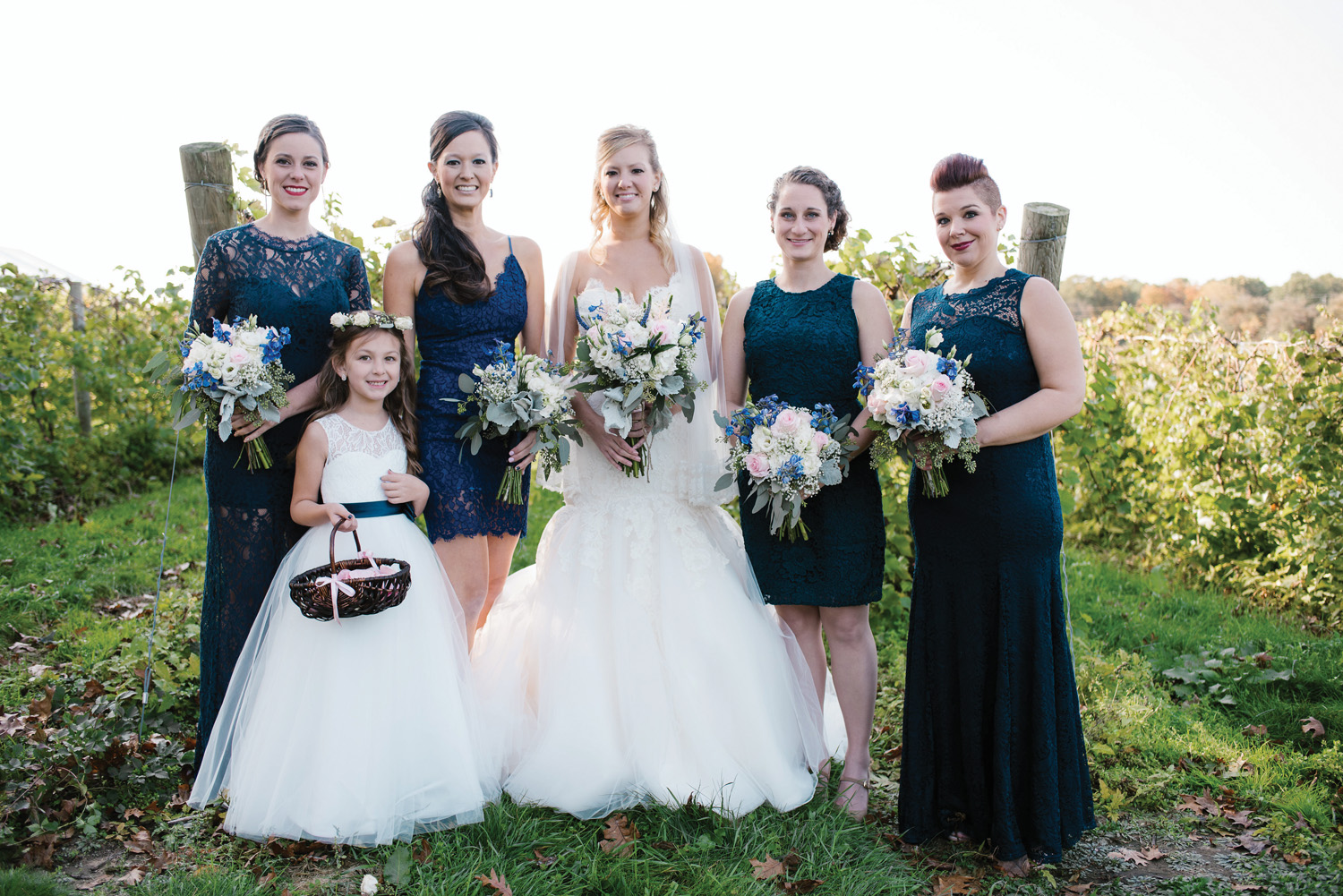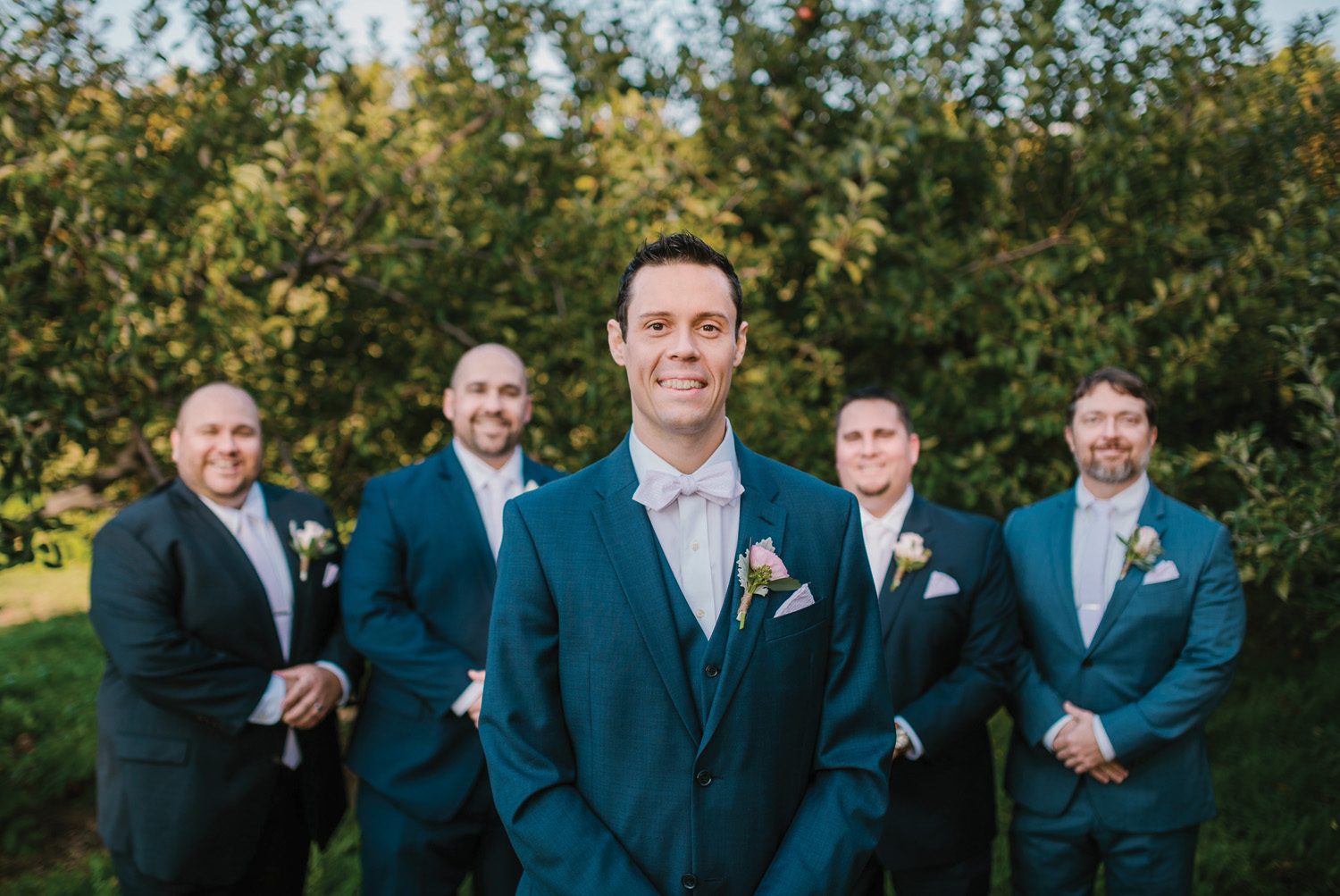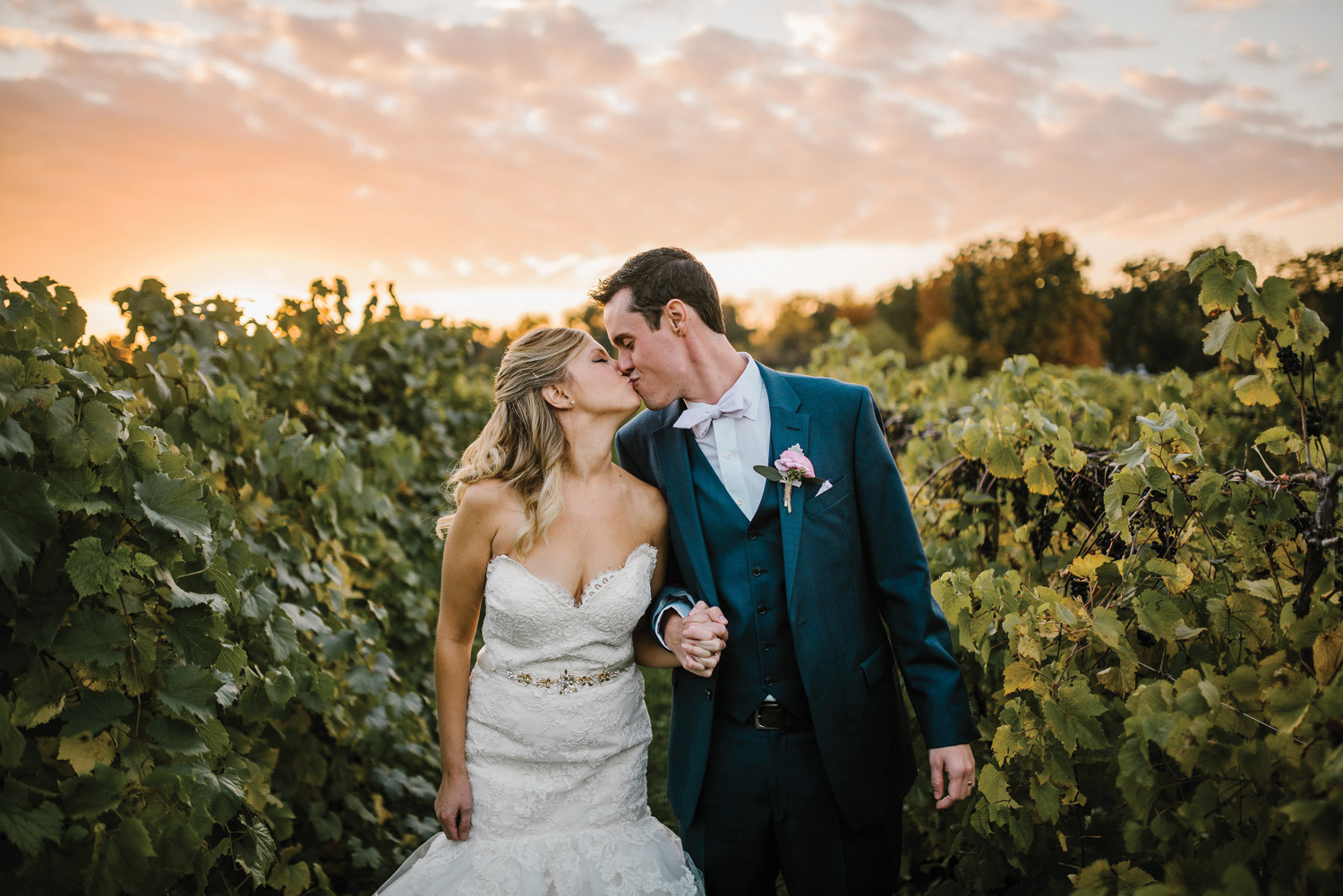 Wedding Day
My wedding day was filled with so many memorable moments.  The friend that introduced us 16 years ago was our officiant. My childhood friend sang during the unity ceremony.  We were surrounded by our family and friends in a gorgeous setting.  We had a wine walk-up that led to the ceremony, got married in a beautiful orchard, and danced the night away in the picturesque vineyard. And then to top it off, the Cubs clinched the pennant! We couldn't have asked for a greater ending. It was so much fun singing, "Go Cubs Go!" with everyone at the wedding.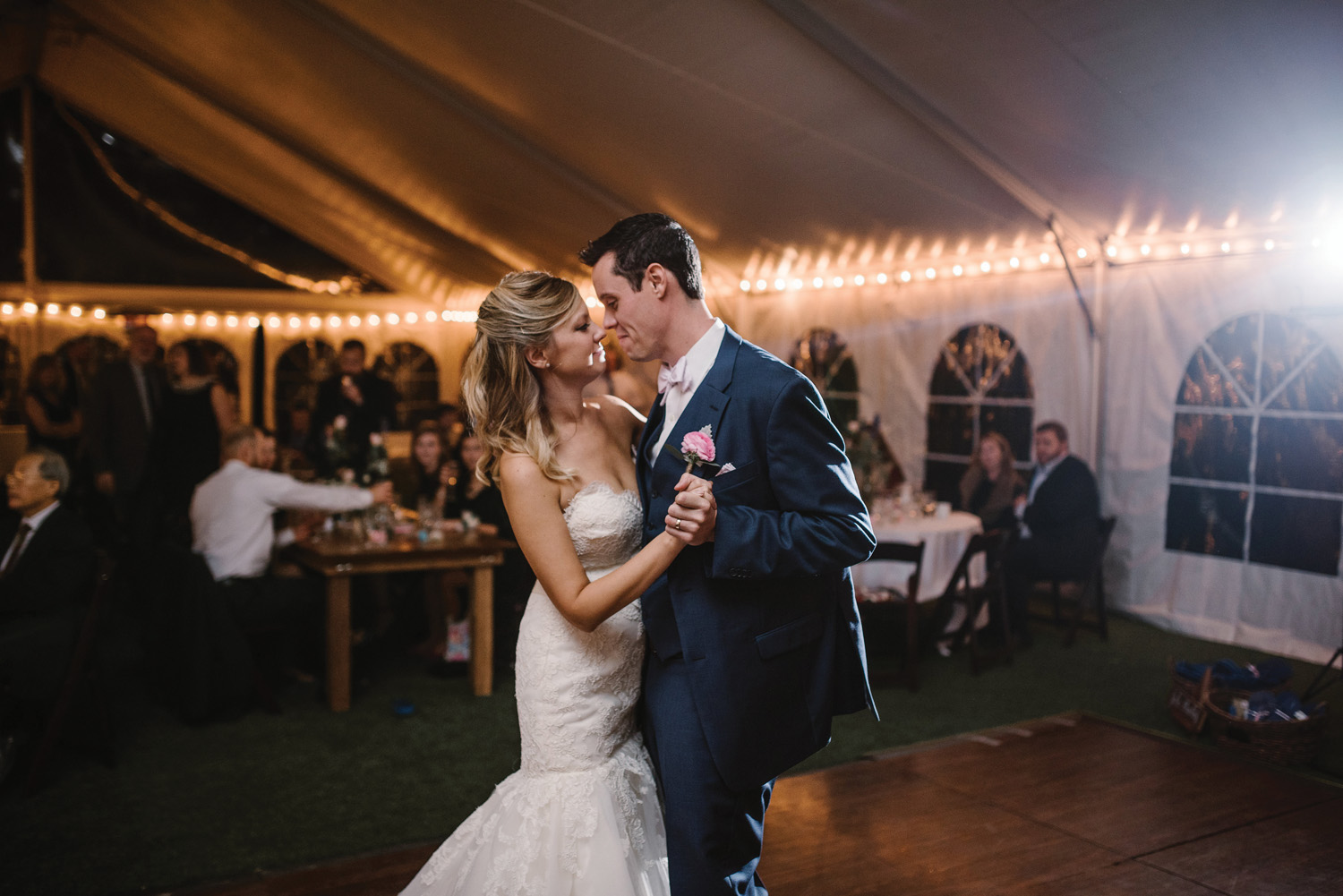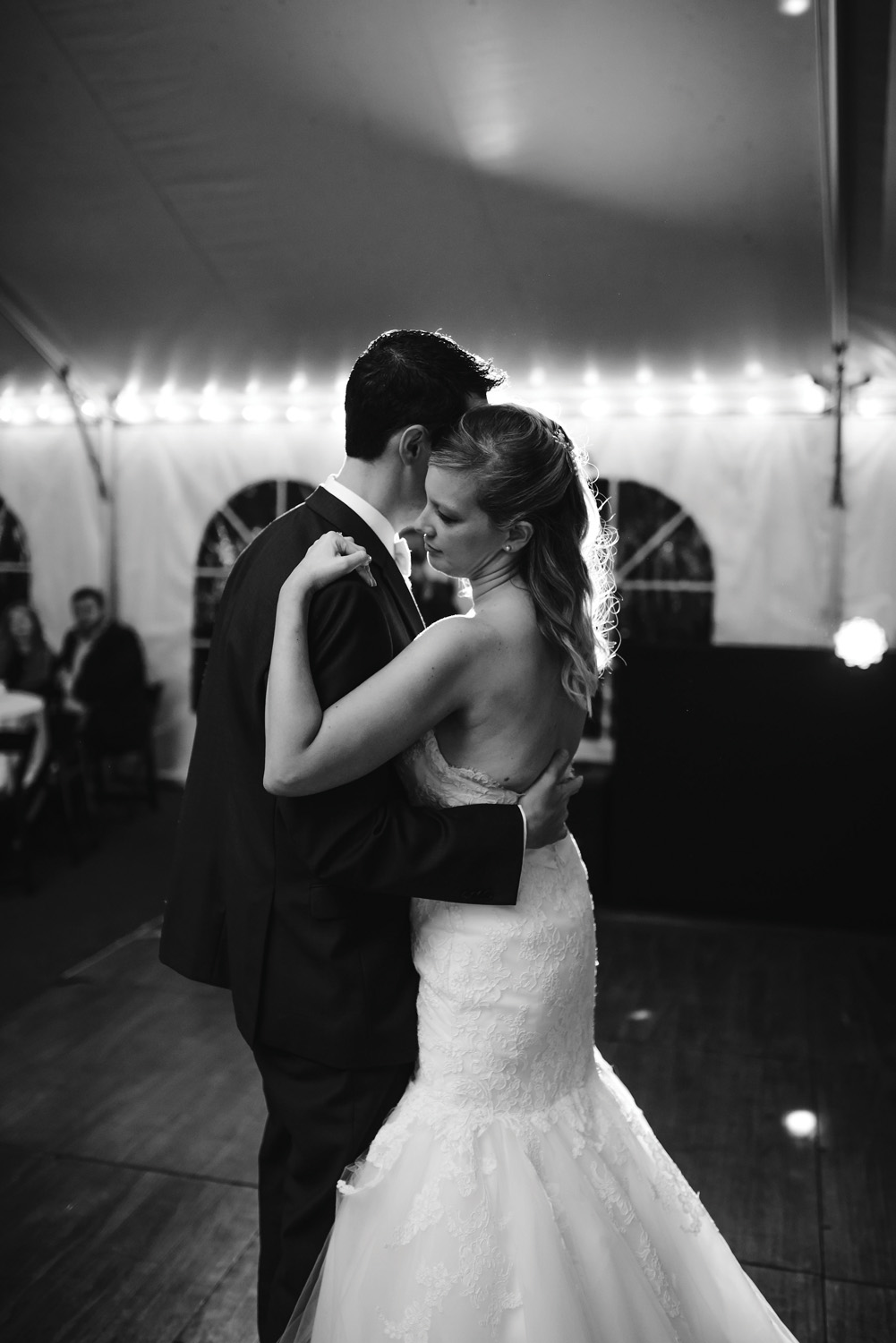 Advice to Engaged Couples
My advice to engaged couples is to accept help!  Our family and friends helped with everything from scoping out venues to completing DIY projects like the table assignments and escort cards. As a perfectionist, I initially planned on doing everything myself but quickly realized how stressful it all can be!  They really helped bring all the little details together to make for the perfect day.