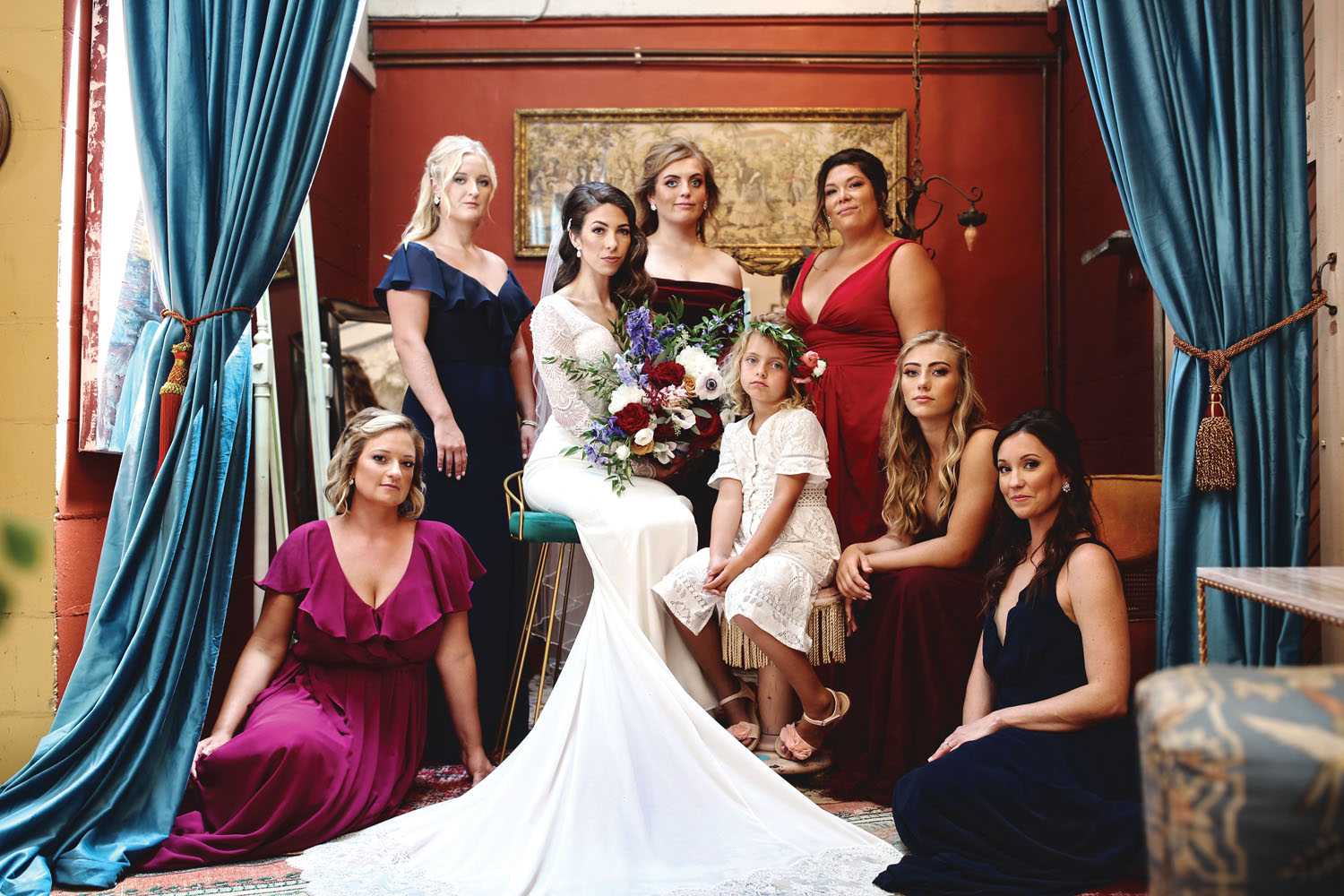 The Bride's Perspective 
Describe Your Engagement
We were living in Chicago at the time of our engagement. I knew an engagement was coming up soon, but did not know exactly when. My best friend and her boyfriend were coming up to visit us one weekend and she mentioned she wanted to get pictures taken by the Planetarium with the beautiful Chicago skyline as the back drop. This also happened to be where AJ and I had our first kiss. I didn't think much of it because my niece and my brother were "going to the Notre Dame game" that weekend and I knew he wouldn't propose without my family there. However, we got out of the car to go take pictures and he had a square in his back pocket that looked a lot like a ring case. It turned out to be just that – he got down on one knee and proposed. I was a little perplexed and kept hitting him on his chest – realizing this was actually happening. My family was no where to be seen…but then we drove to my favorite restaurant, Shaw's Crab House, and both of our entire families were waiting in a private room ready to celebrate. That was my favorite part.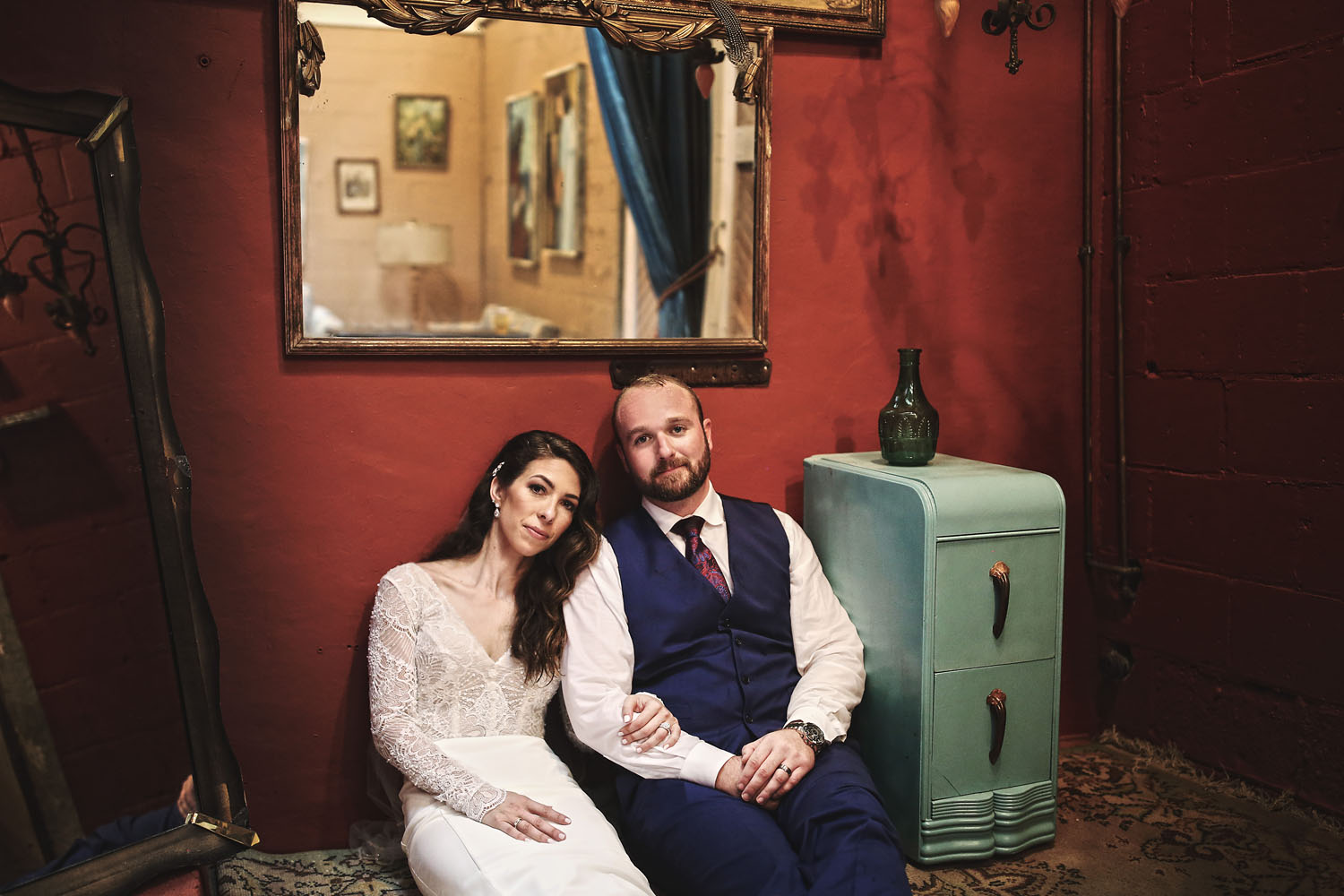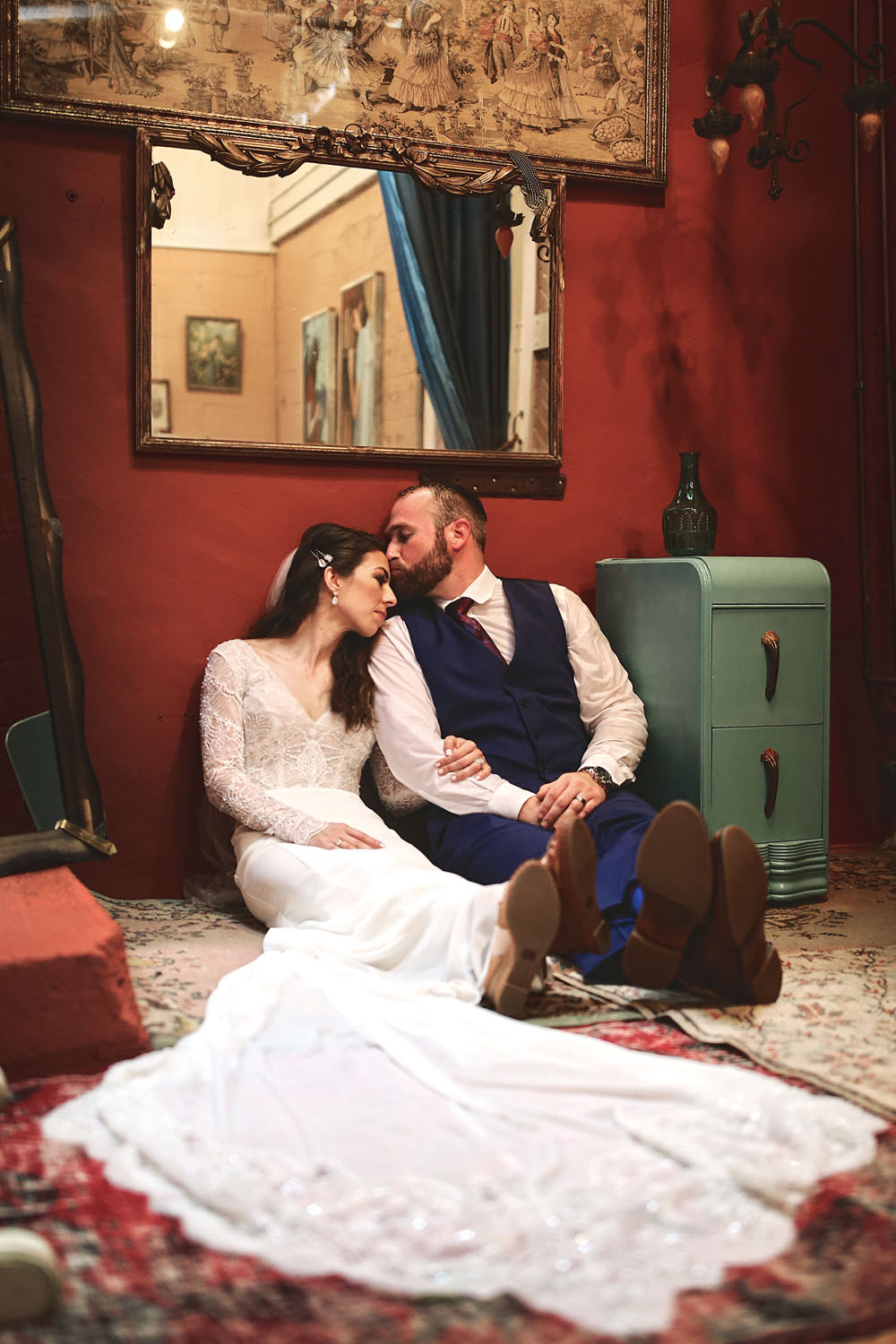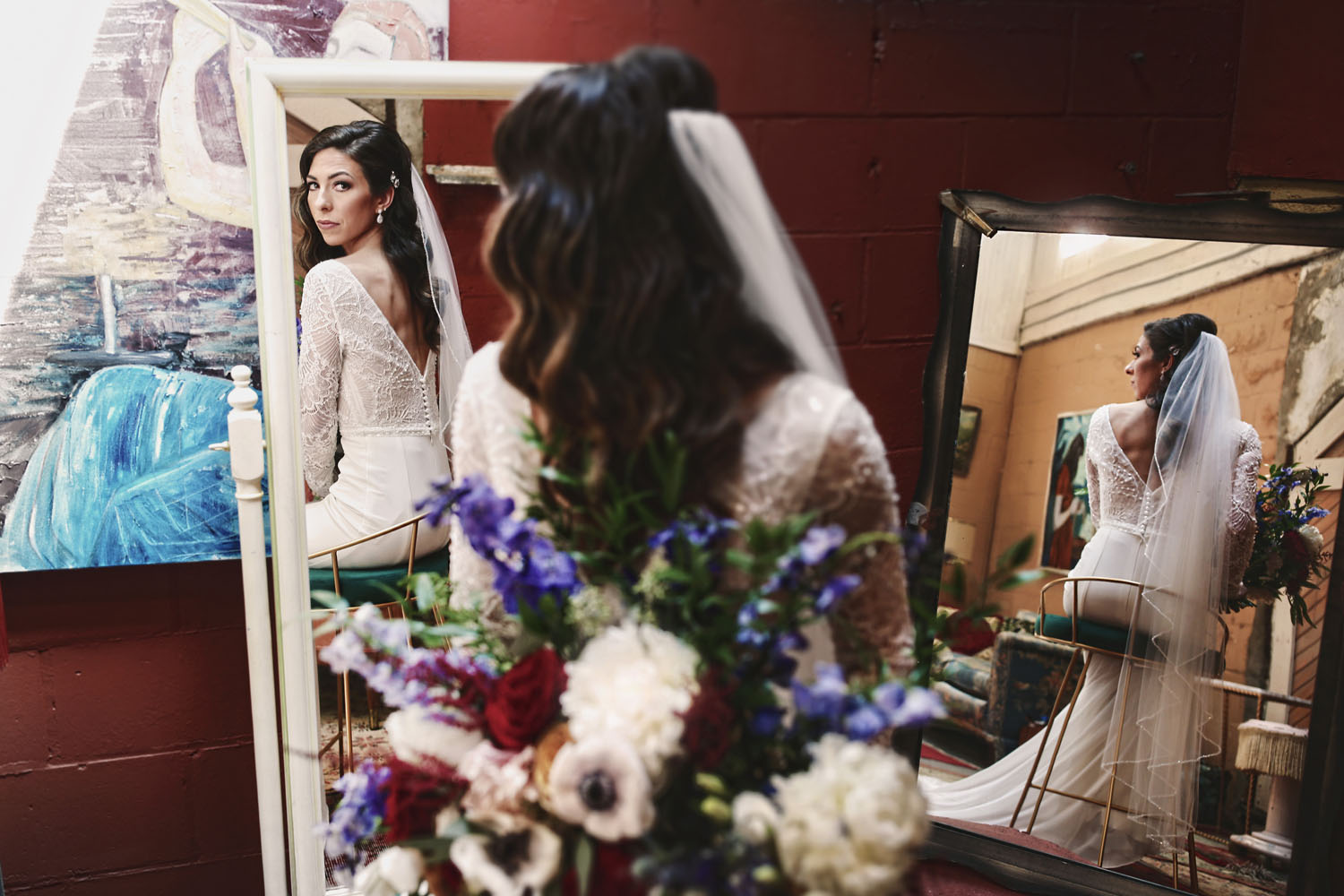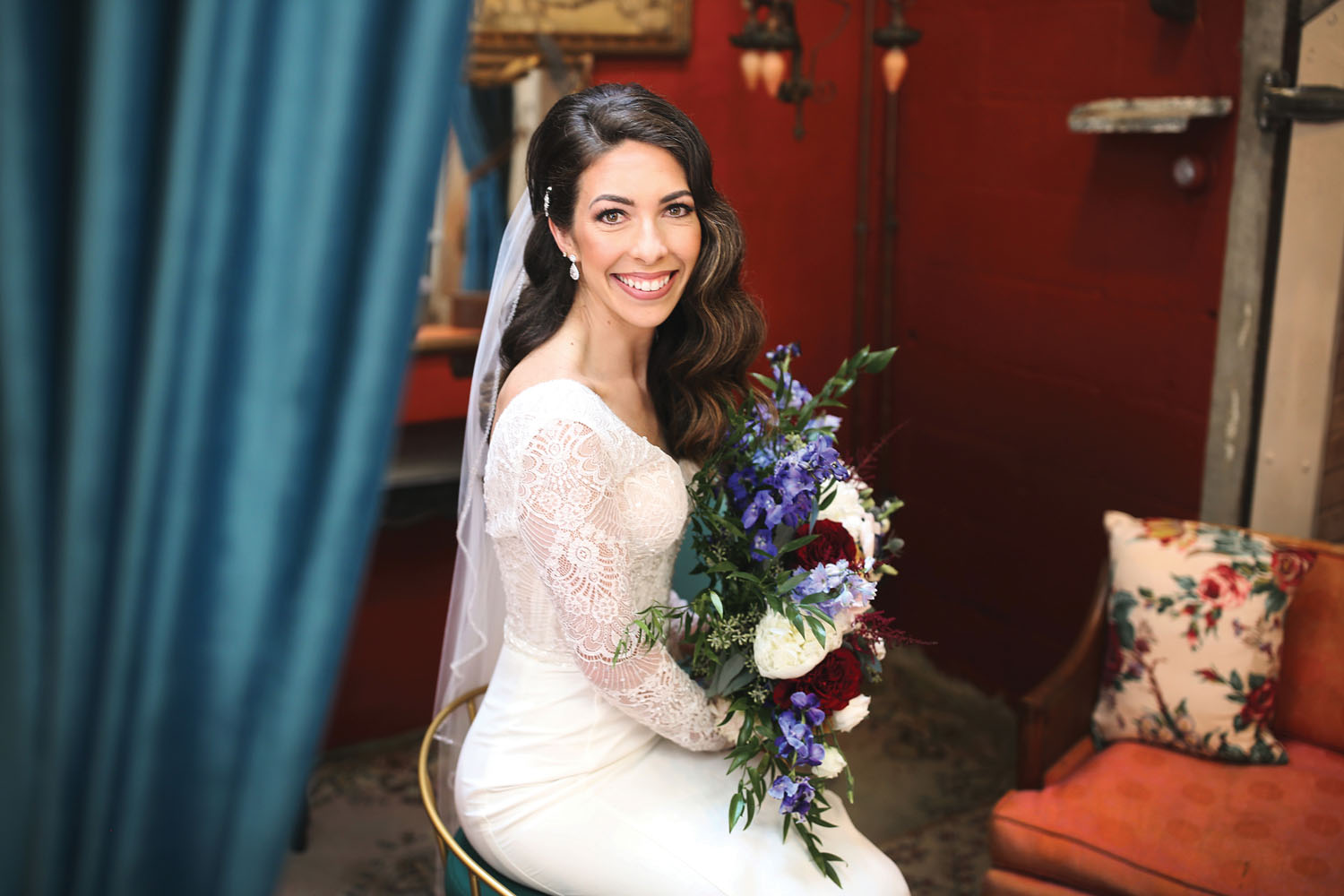 Describe Your Wedding Vision
I'm a color person through and through – bold and brilliant. I'm also an old soul who grew up in the country and love all things vintage, authentic, and rustic. Think of Anthropologie meets "Country Chic" as my style. I knew I was not going to pick pastels, or what one might think of as "traditional" wedding colors or themes. I wanted a neutral, country setting, as we were having a inter-faith marriage, and a barn seemed like the perfect fit. I booked the Blue Dress Barn without seeing it in person – my vision exploded, especially with that colorful, unique bridal suite and the understated elegance of the vintage white barn with greenery abundantly spread throughout the grounds, which would be bursting in July. In an effort to incorporate a texture element, I wanted to provide variety in pattern and color, so I chose different, bold color options and materials for my bridesmaids to choose from and a list of dresses that complemented each other, yet would vary from mine. My main colors I started out with were red, blue, and yellow, but I knew I'd have to avoid making things look like a circus, so I brought in colors that accented and complemented, while adding pattern through items such as the intricate, stunning lace on my dress, our groomsman attire, my gold sequin reception dress, and unique pieces such as colorful vintage tablecloths and hankies to bring it all together. My florist also knocked it out of the park incorporating all those elements into our flowers that I believe tied together the whole day. I also wanted it to have several detailed, personal touches so we incorporated a huppah that one of our best friends made, AJ's dad's tallit (prayer shawl) as the canopy, my grandmother's wedding ring on my right hand, and my hometown bakery to do pies, cookies, and whoopie pies that I absolutely love.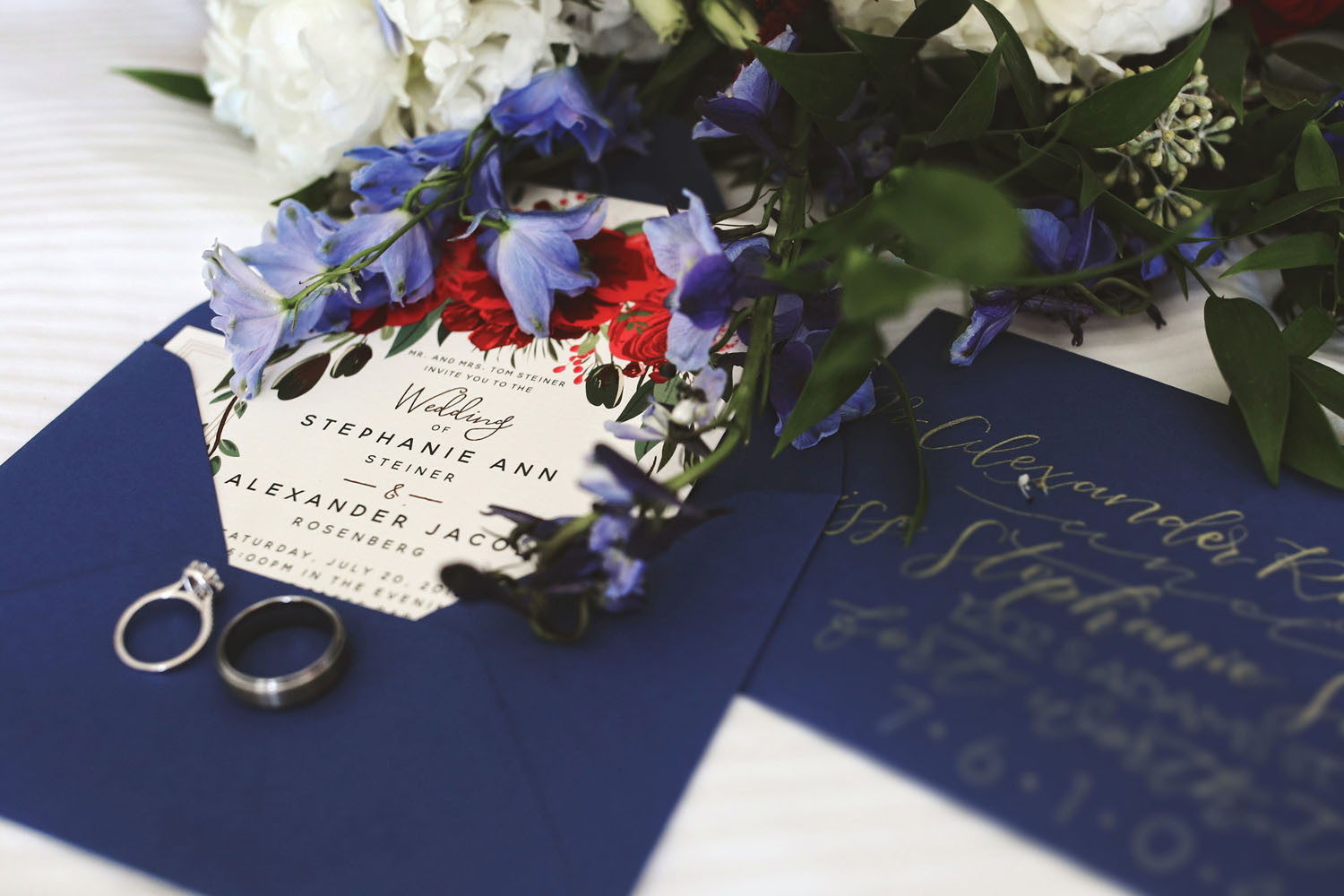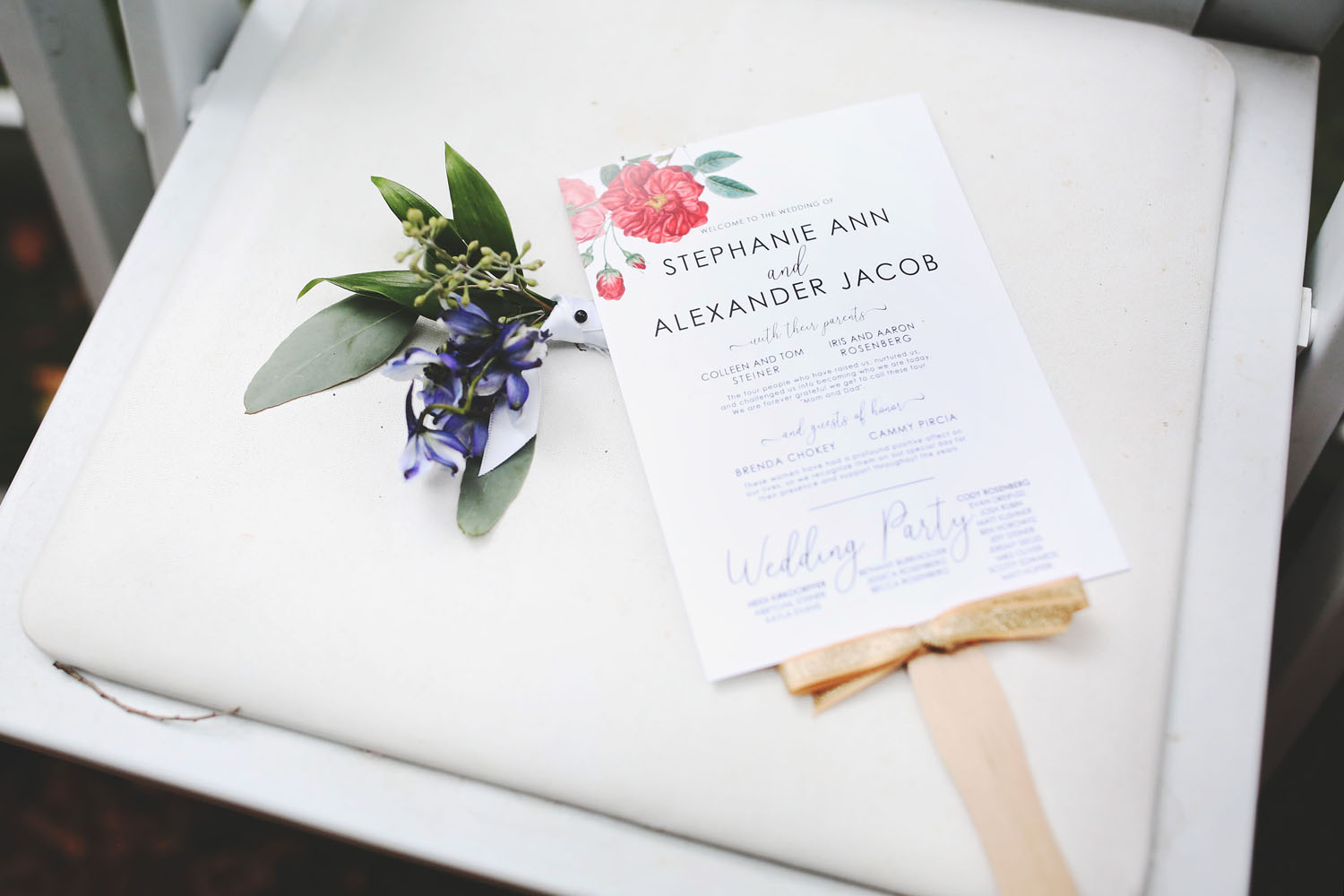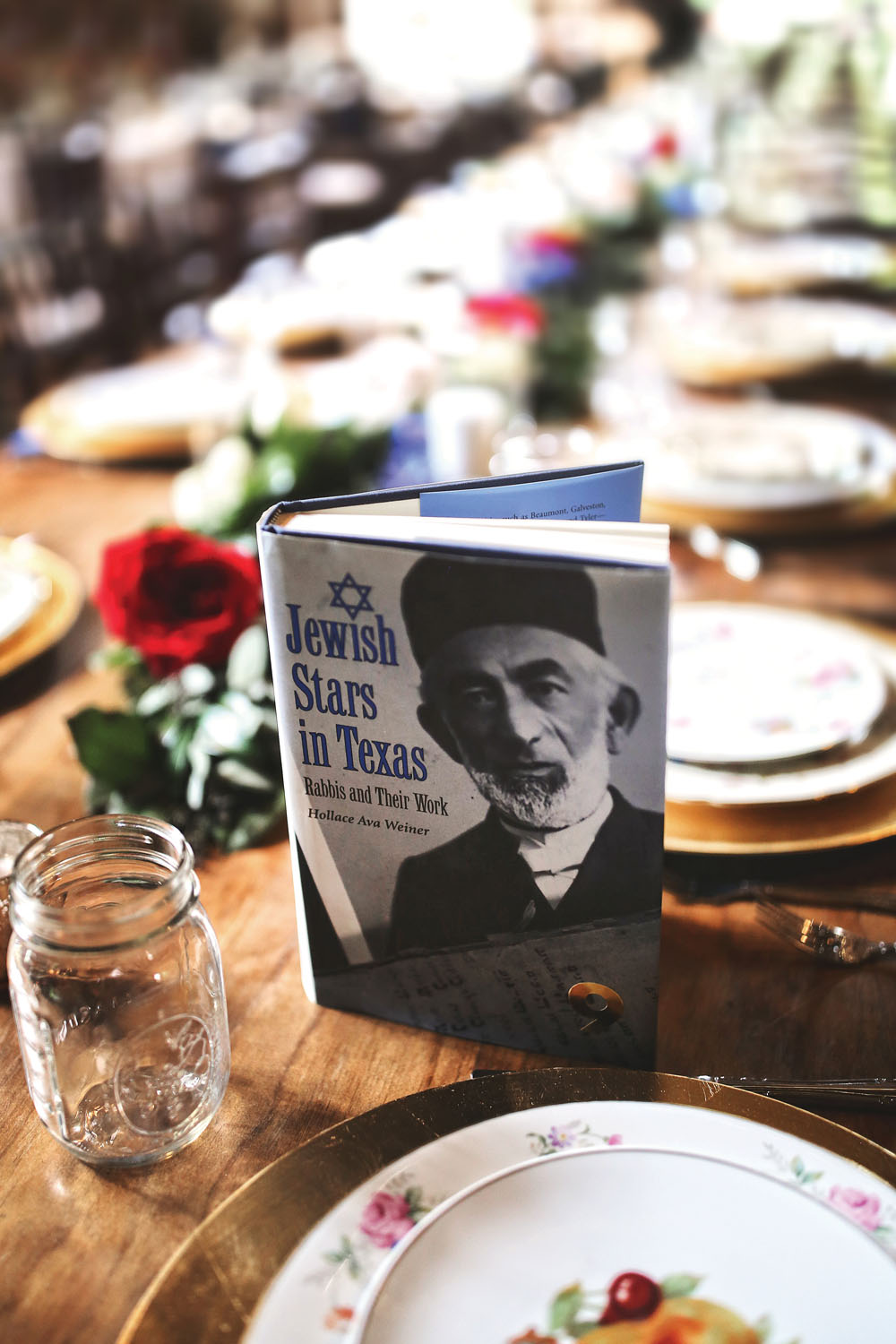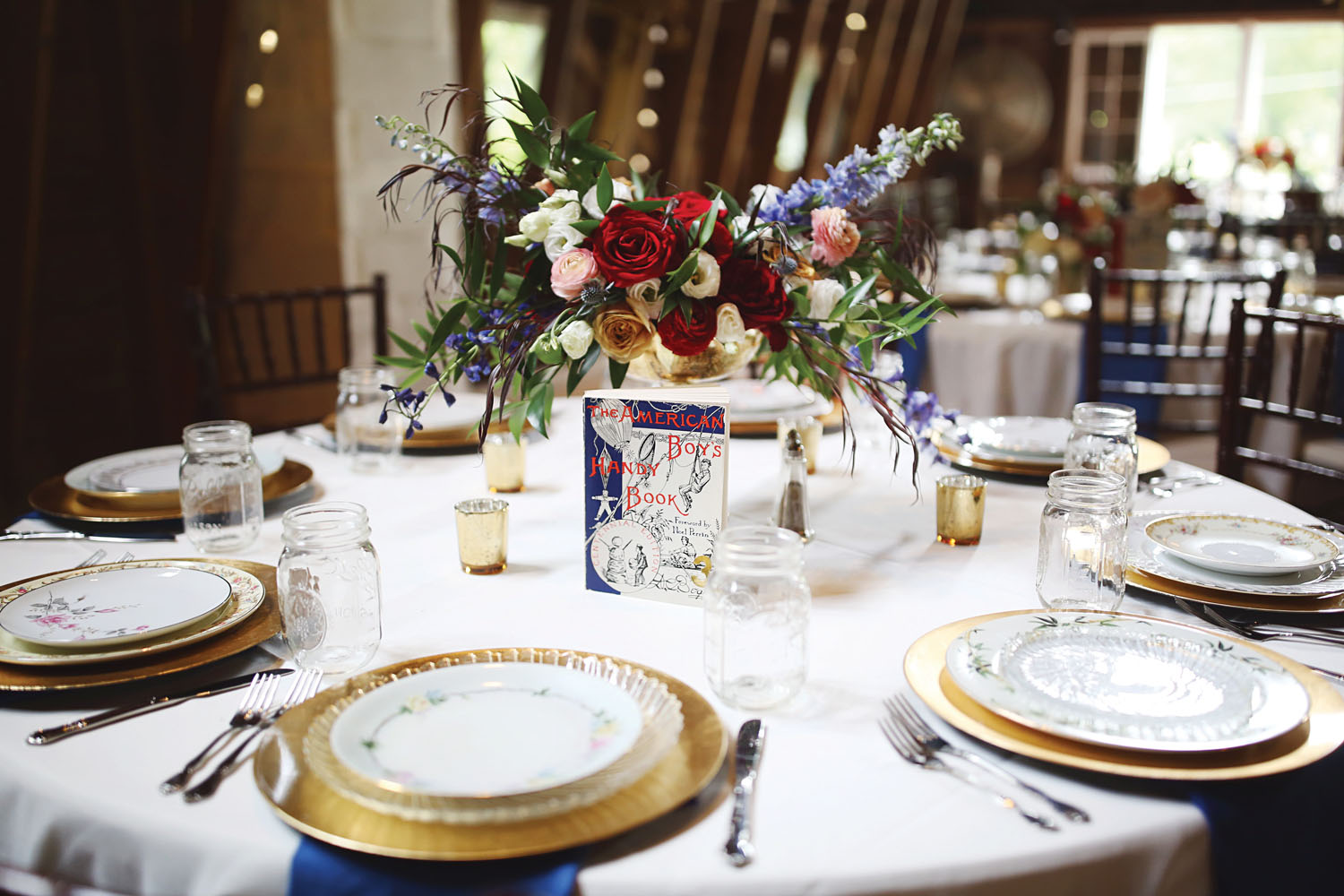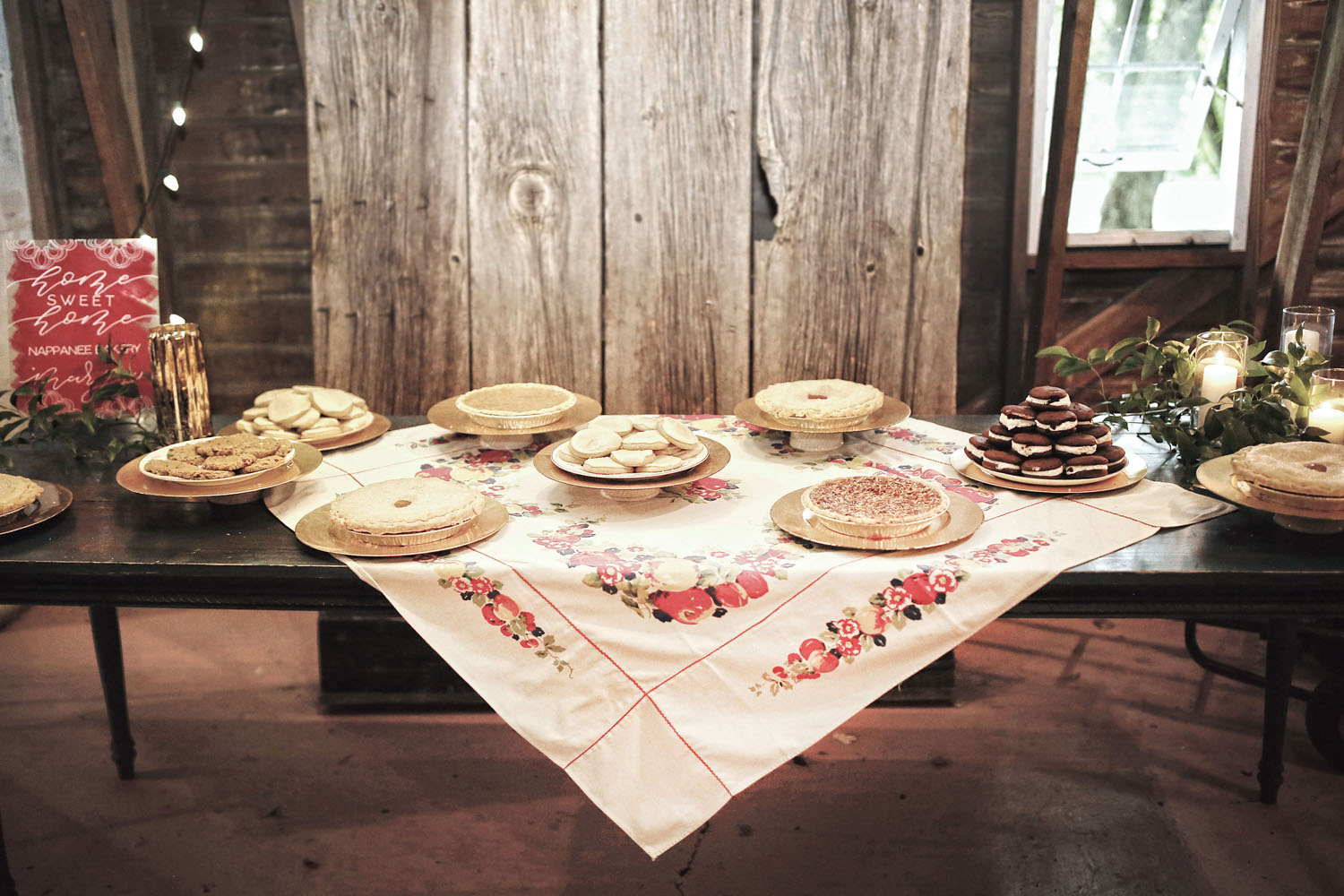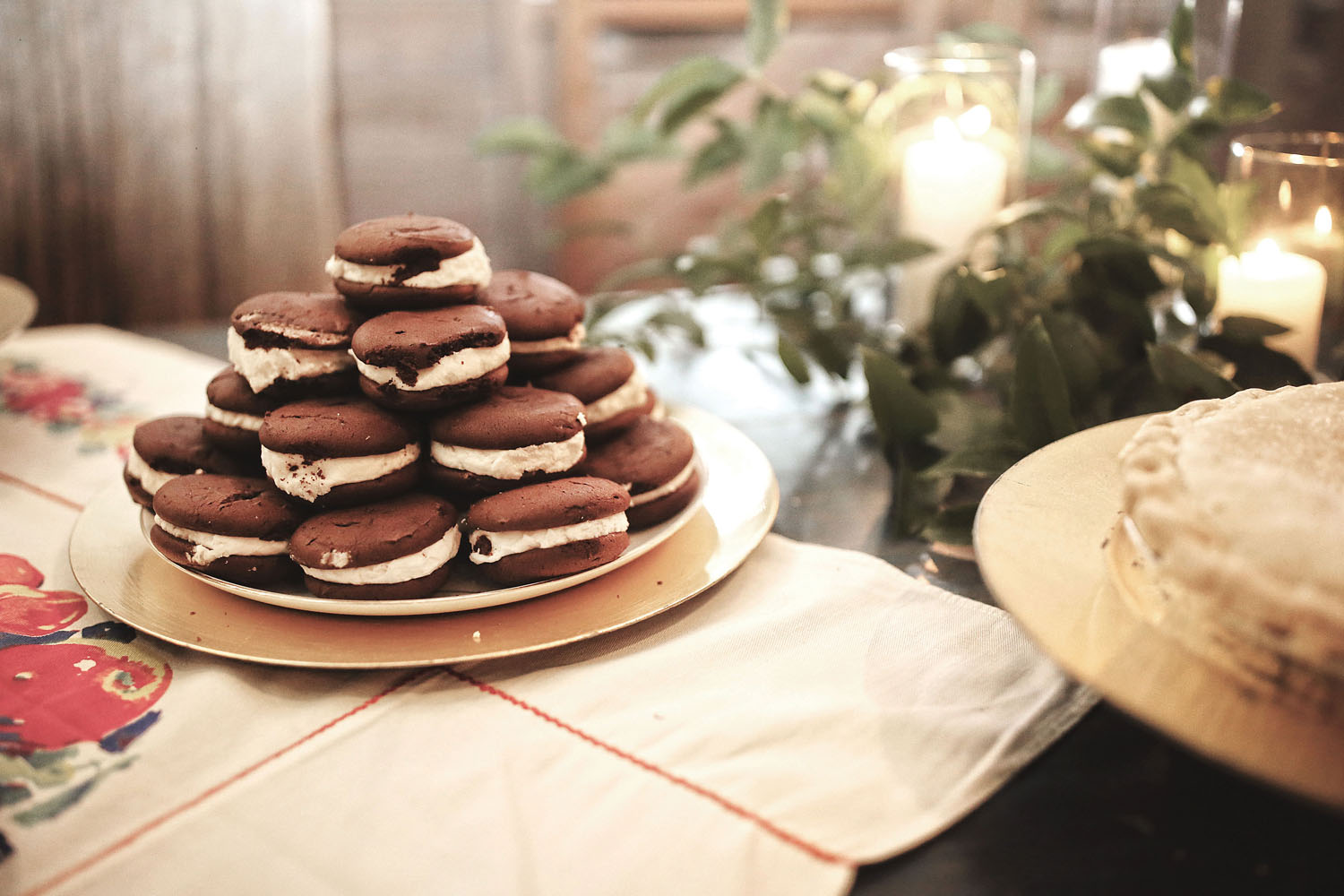 Describe Your Wedding Day
The beginning of our wedding week, the weather called for record high temperatures and heat indexes near 110 degrees, so I made a decision to change our attire from semi-formal to Hawaiian shirts. Needless to say, it was hot. We rolled with it! My favorite part of the day was the first look. My groom melted into tears when he saw me and it was such a special moment for us. Rain moved in right before the outside ceremony – a blessing in disguise. It stopped and had cooled down a little outside. My wonderful bridesmaids encouraged me to risk having it outside and I did! Everyone shuffled back out and we made it happen! Almost through the ceremony, wind picked up and I remember saying my vows as the thunder rolled (quite magical actually). Then it poured and my groom hollered mid-ceremony for everyone to run to the barn and finish inside. Soaked, but reveling in almost being husband/wife, we finished inside with 4 impromptu human huppah holders, guests wet all around us, yet cheering and finally being pronounced husband and wife. My favorite pictures are from both outside and in – completely worth it! The open bar certainly was appreciated and completely worth it. Family style dinner was a unique touch and corn on the cob was my personal favorite. My dad's speech had me in tears at the end, but was quite perfect and memorable. Our loved ones came together and danced with us into the night including two different backgrounds celebrating the Horrah (where we are thrown up on chairs) and circling and singing with arms draped over one another during our last song "American Pie" was a wonderful ending. And, above all, AJ was my husband at the end of the day!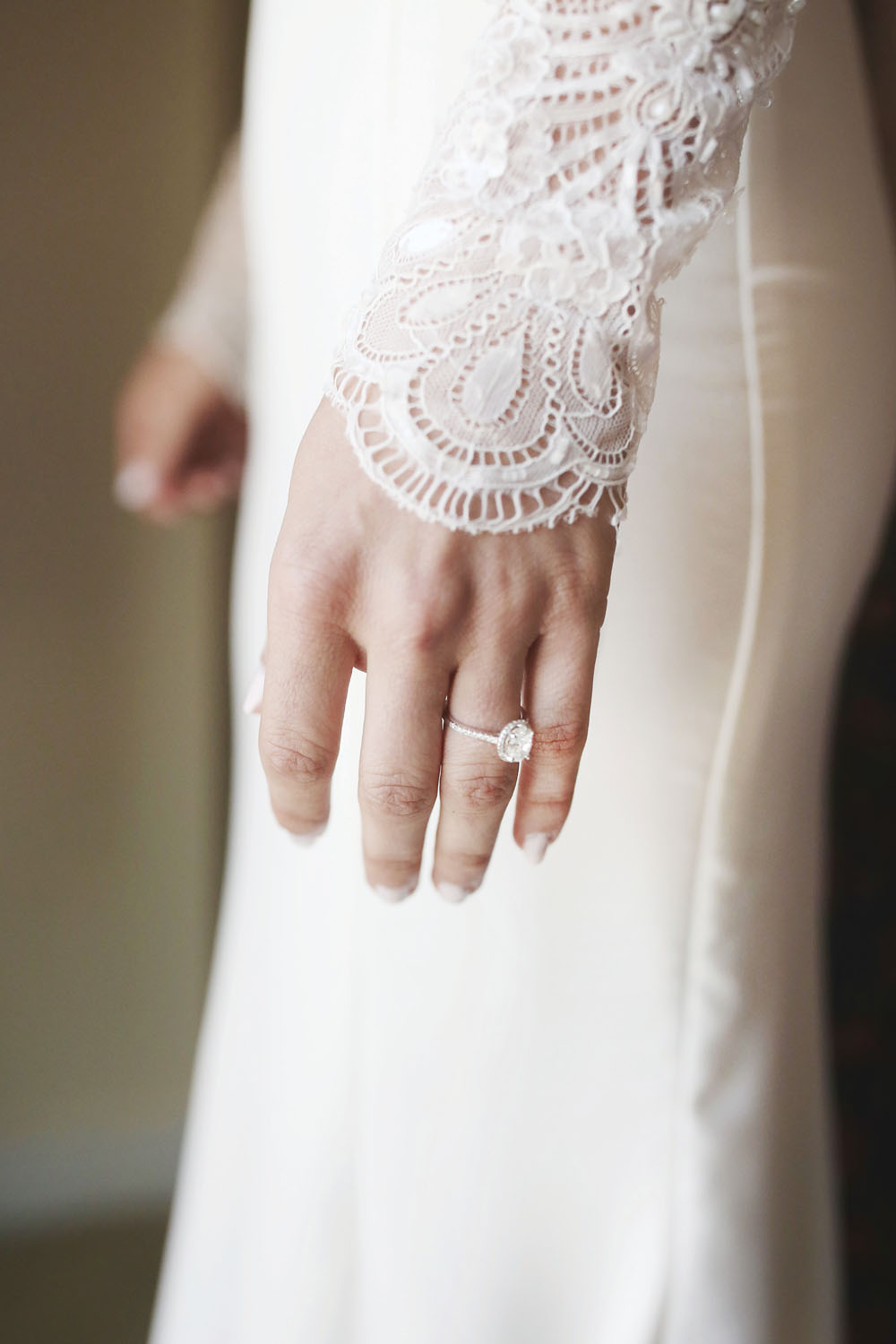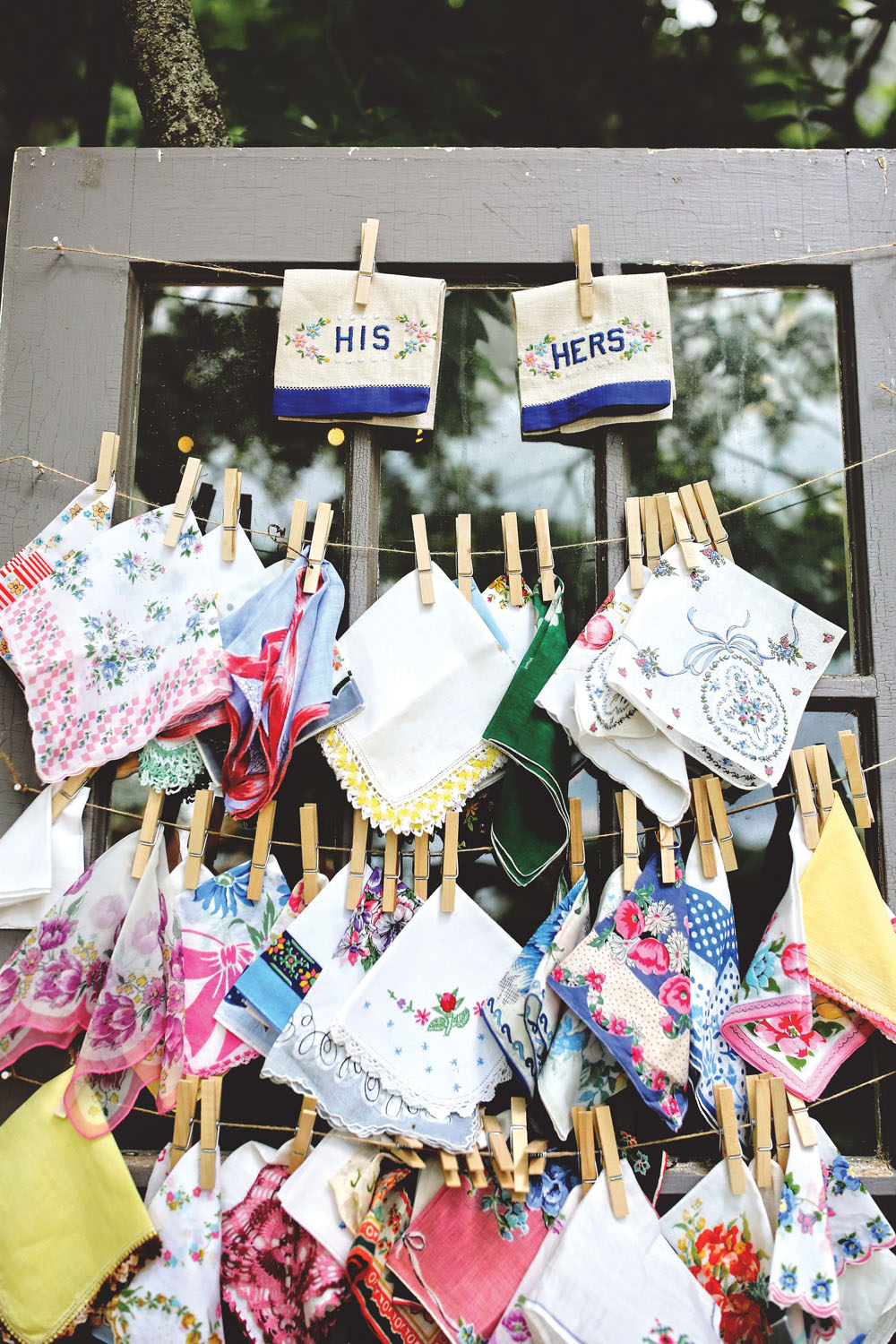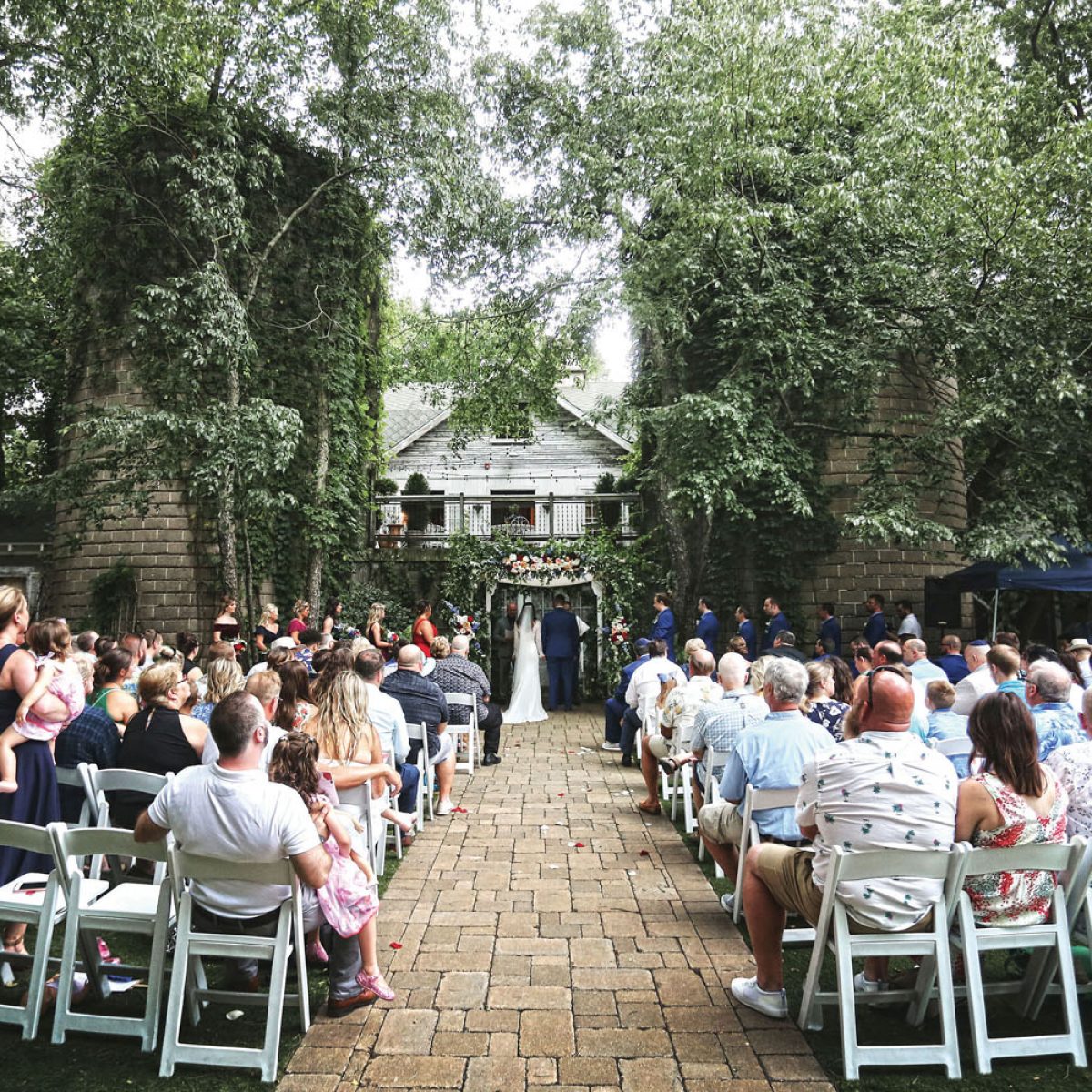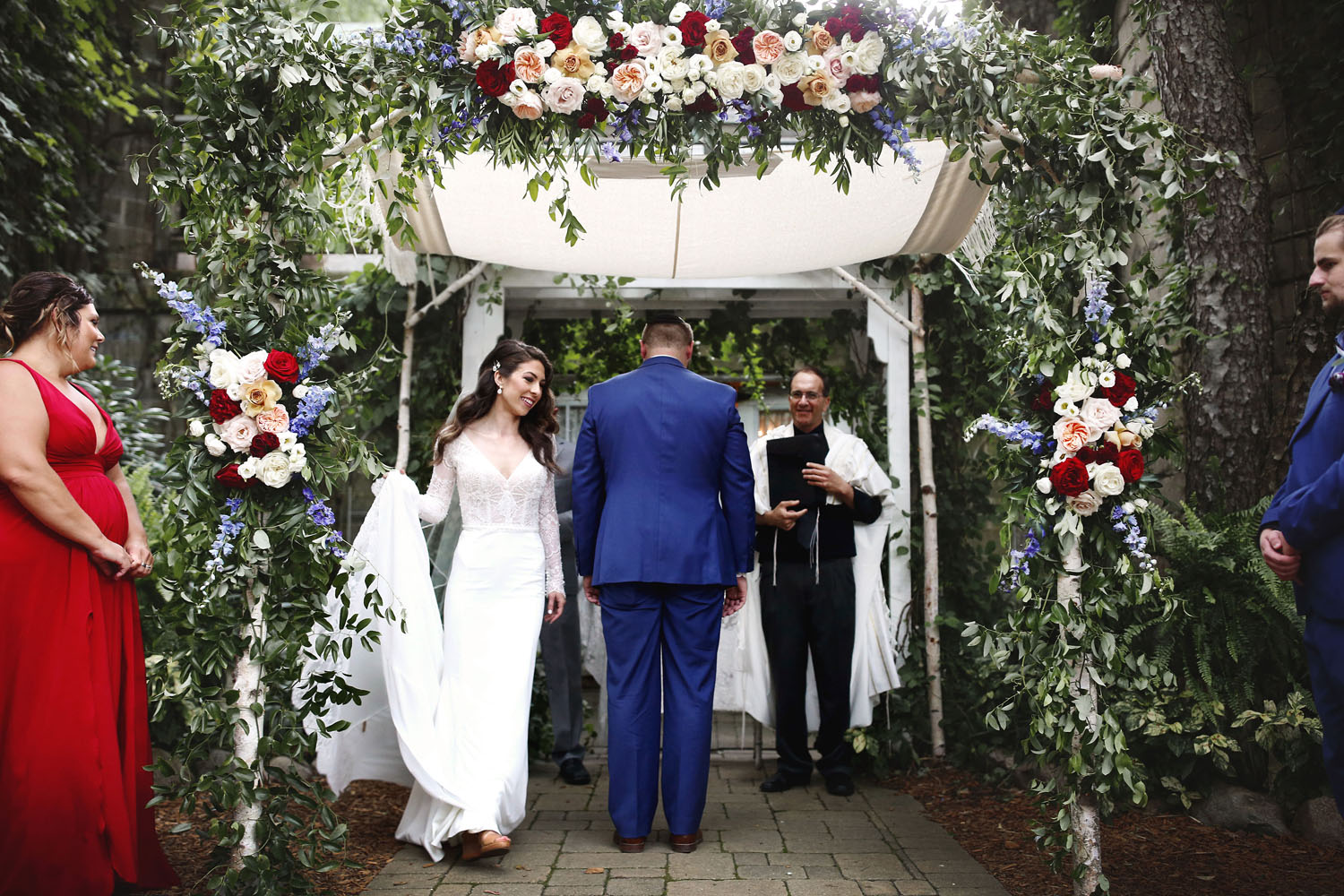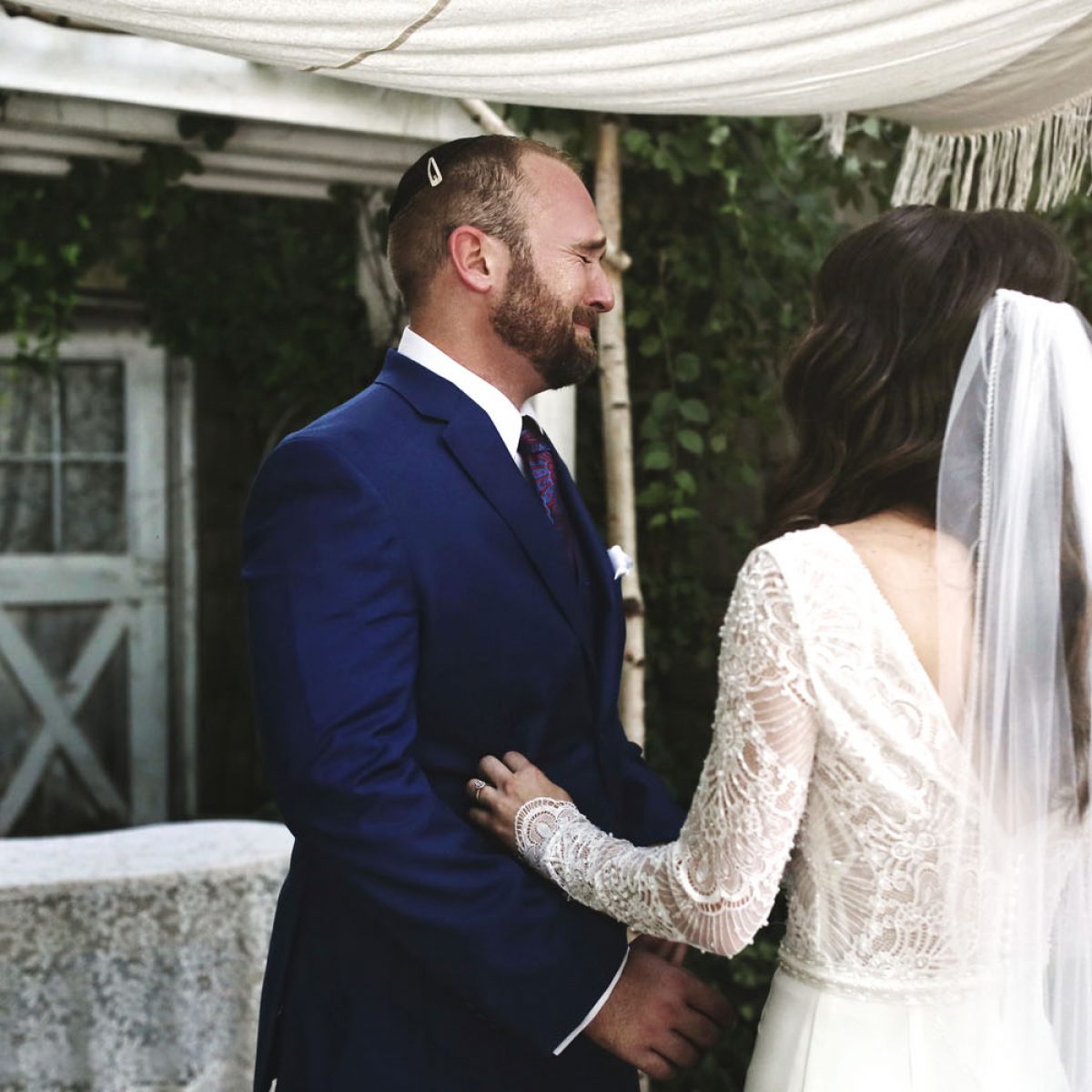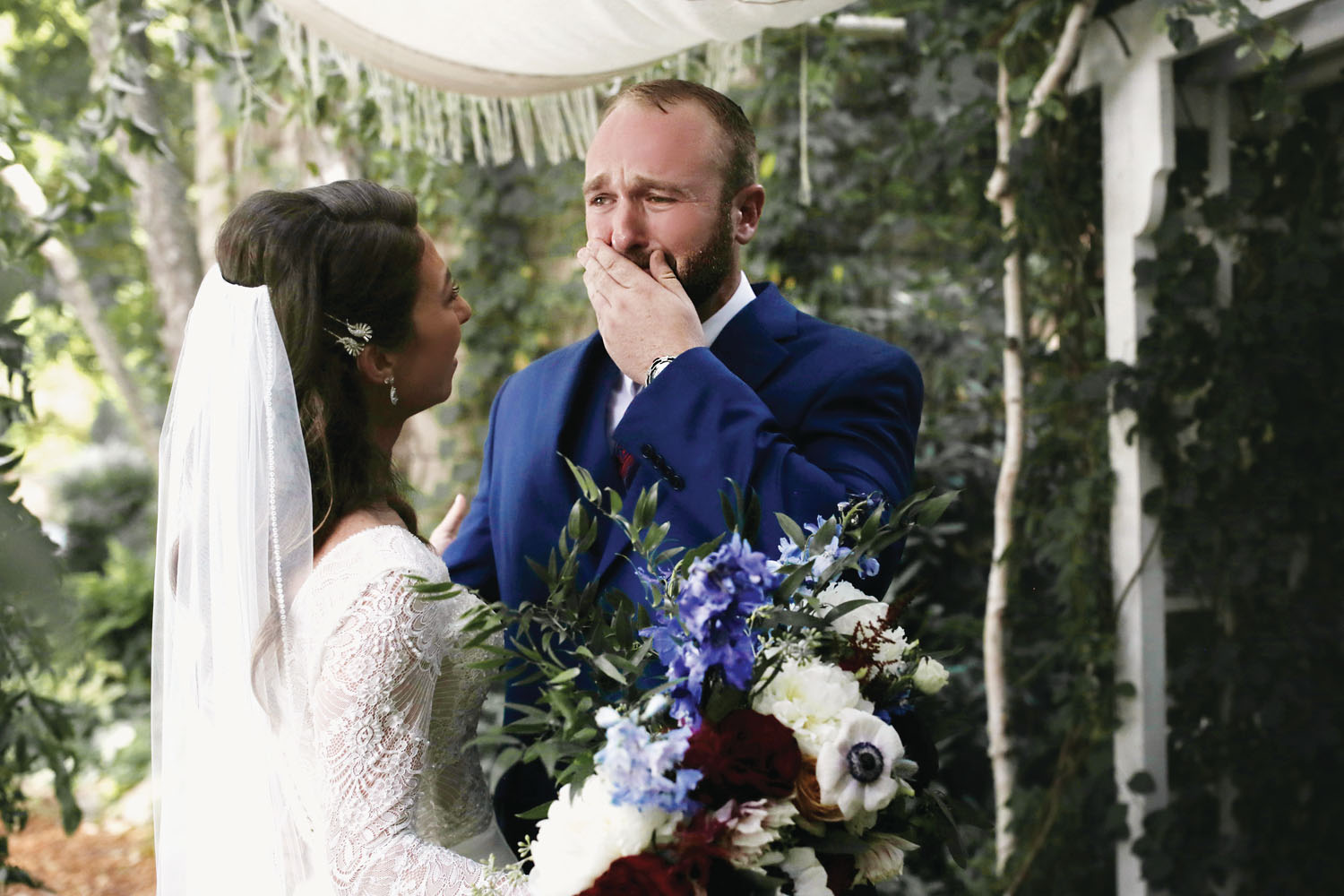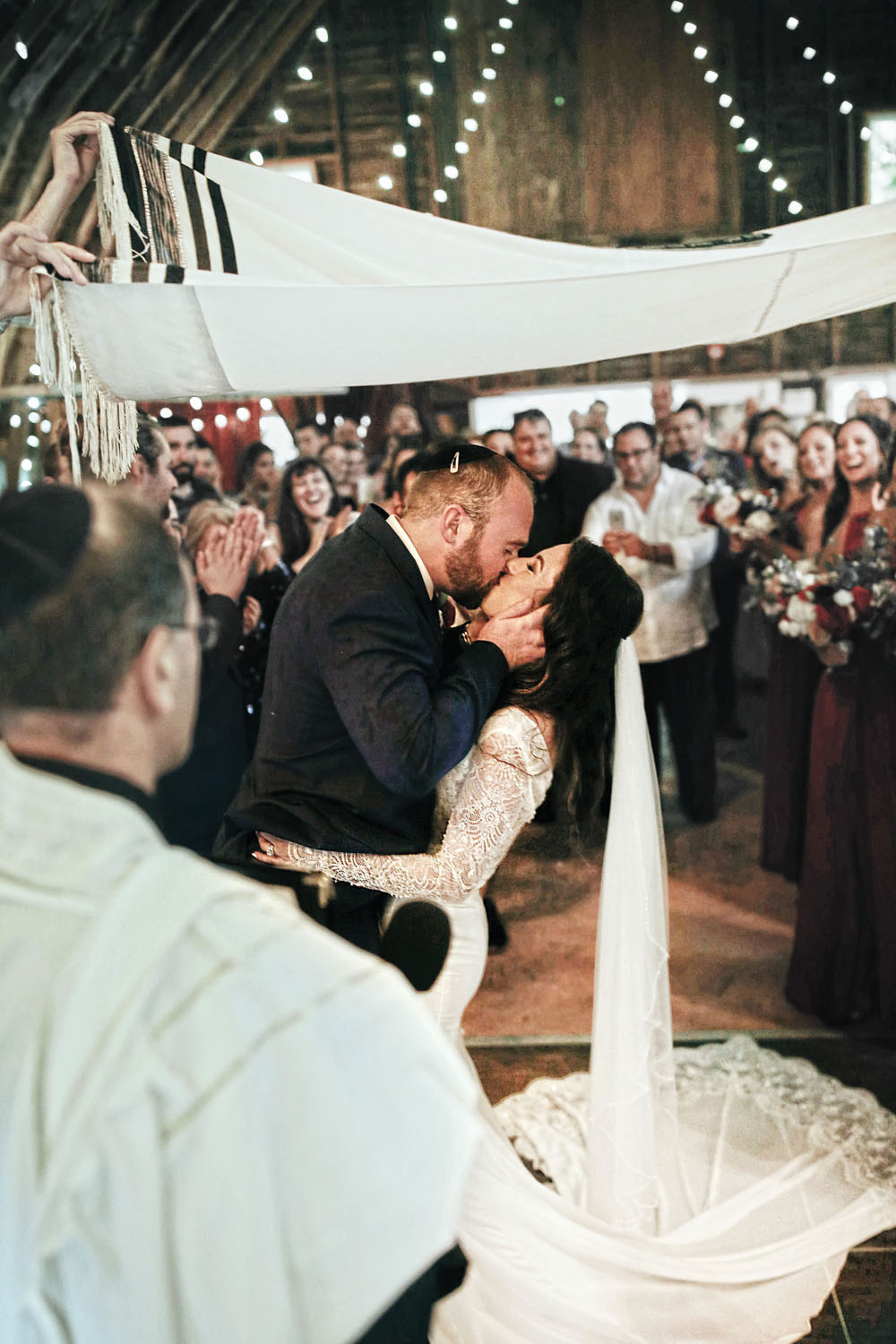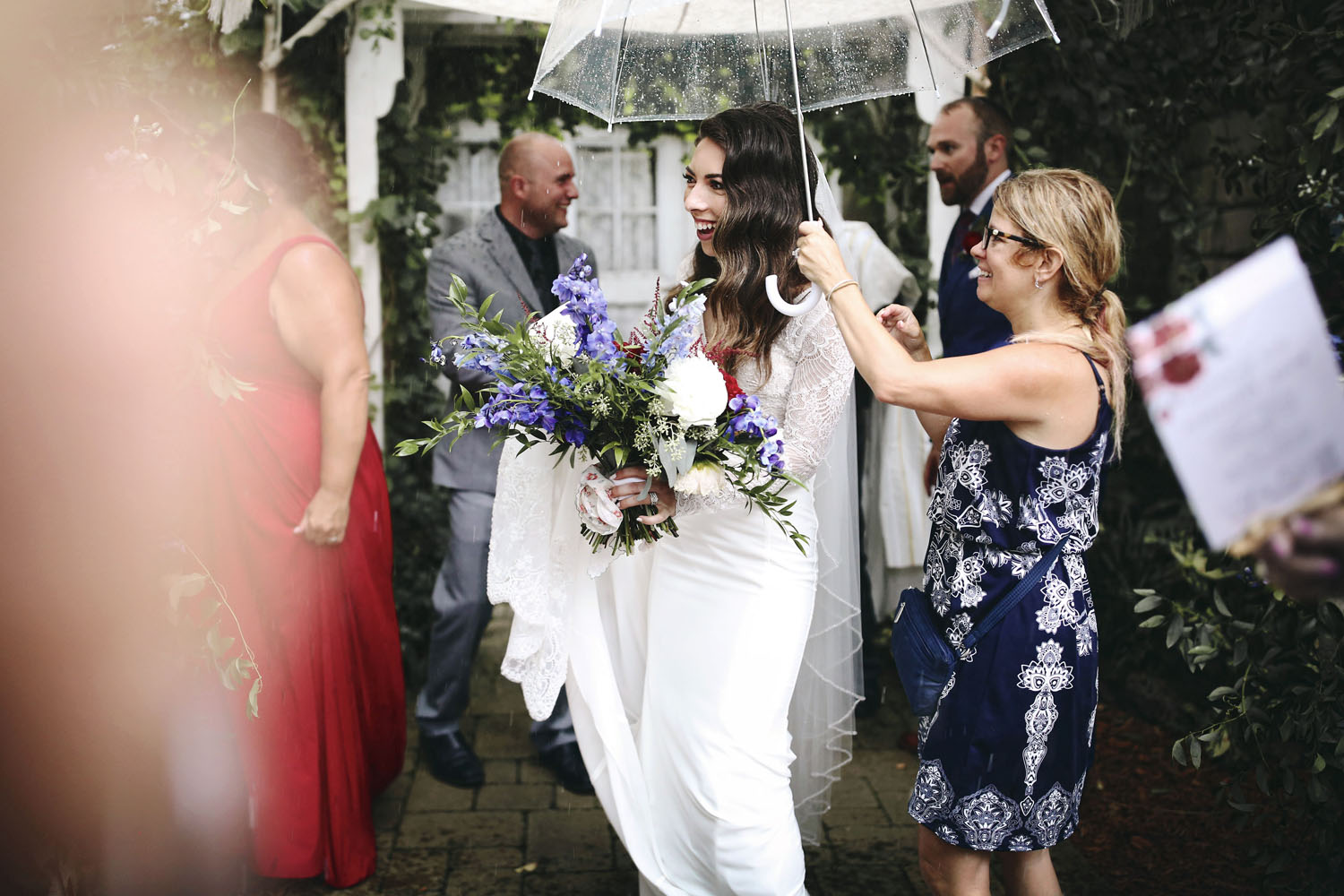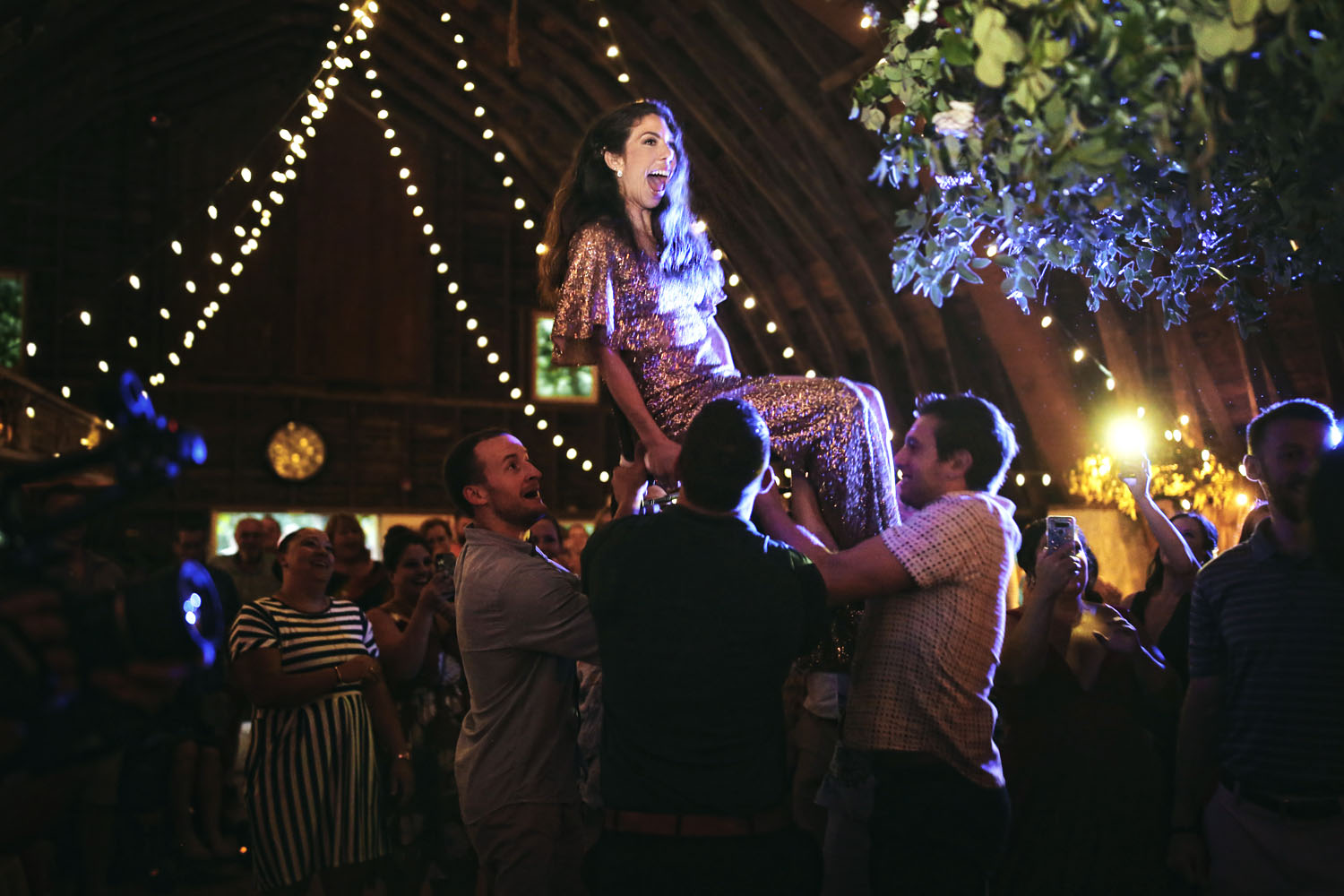 Your Advice to Engaged Couples
Oh my goodness, get ready for the ride! Quite frankly, this is where I get a bit therapist-y, but focusing on our relationship is what was most valuable to us during the time of our engagement and also consistently gave us perspective of what is most important. AJ and I dated for 7.5 years (candidly with several ups and downs) before we were married. The whole relationship is part of what leads you to your big day, so try to iron out whatever has some wrinkles in it and remember that from this point forward you are a team. I'm grateful for our lowest points because confronting them is what made it work in the end. In a world which can be full of unauthentic appearances, be daringly real and vulnerable with your partner. With so many moving parts during an engagement (moving, planning, appeasing families, financing, etc.) a relationship which is cultivated with honesty, candidness, compromise, and unfailing support of each other will be greatly beneficial through what can be a chaotic time. Plus, at the end of the day, it is not about your 24 hour wedding day, but the lifetime that comes after – put your energy where it counts.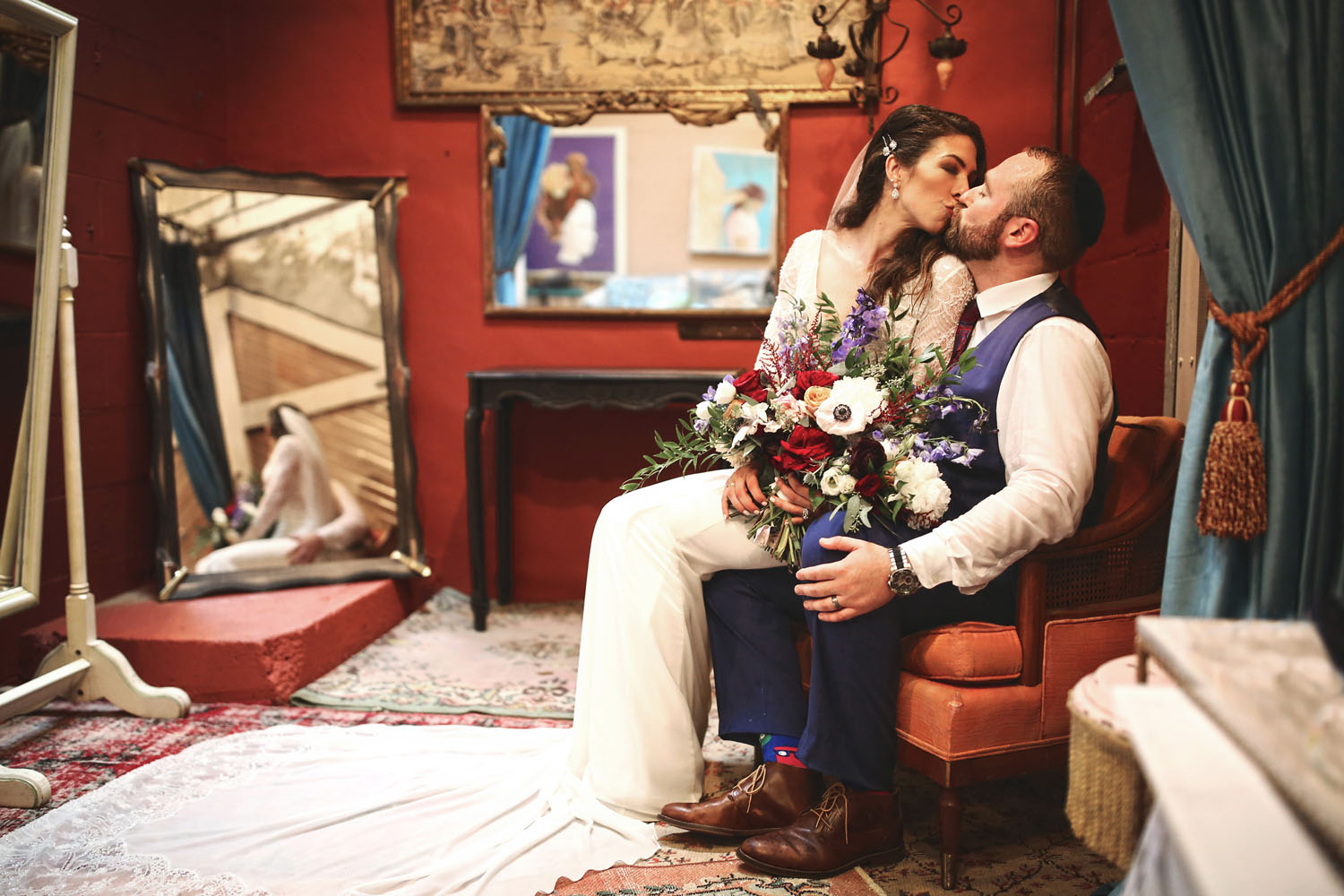 My ultimate "wedding related" advice…tell yourself at the beginning of the week that as long as he/she is your husband/wife by the end of your wedding day, that's all that matters. Best thing I did for myself is get into that mindset early on during the week of my wedding – hands down.