From the Vendor's Perspective: Emily Hary Photography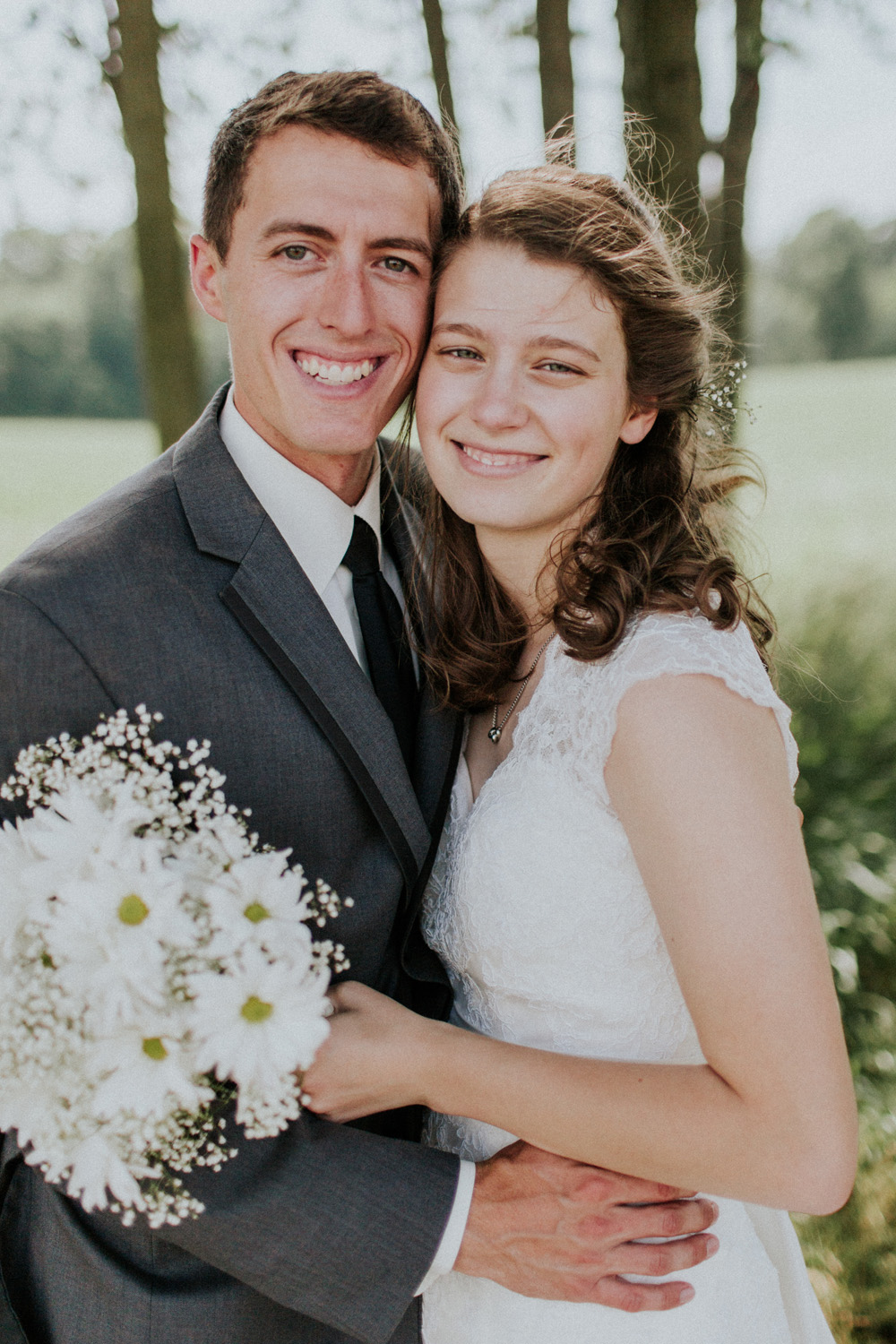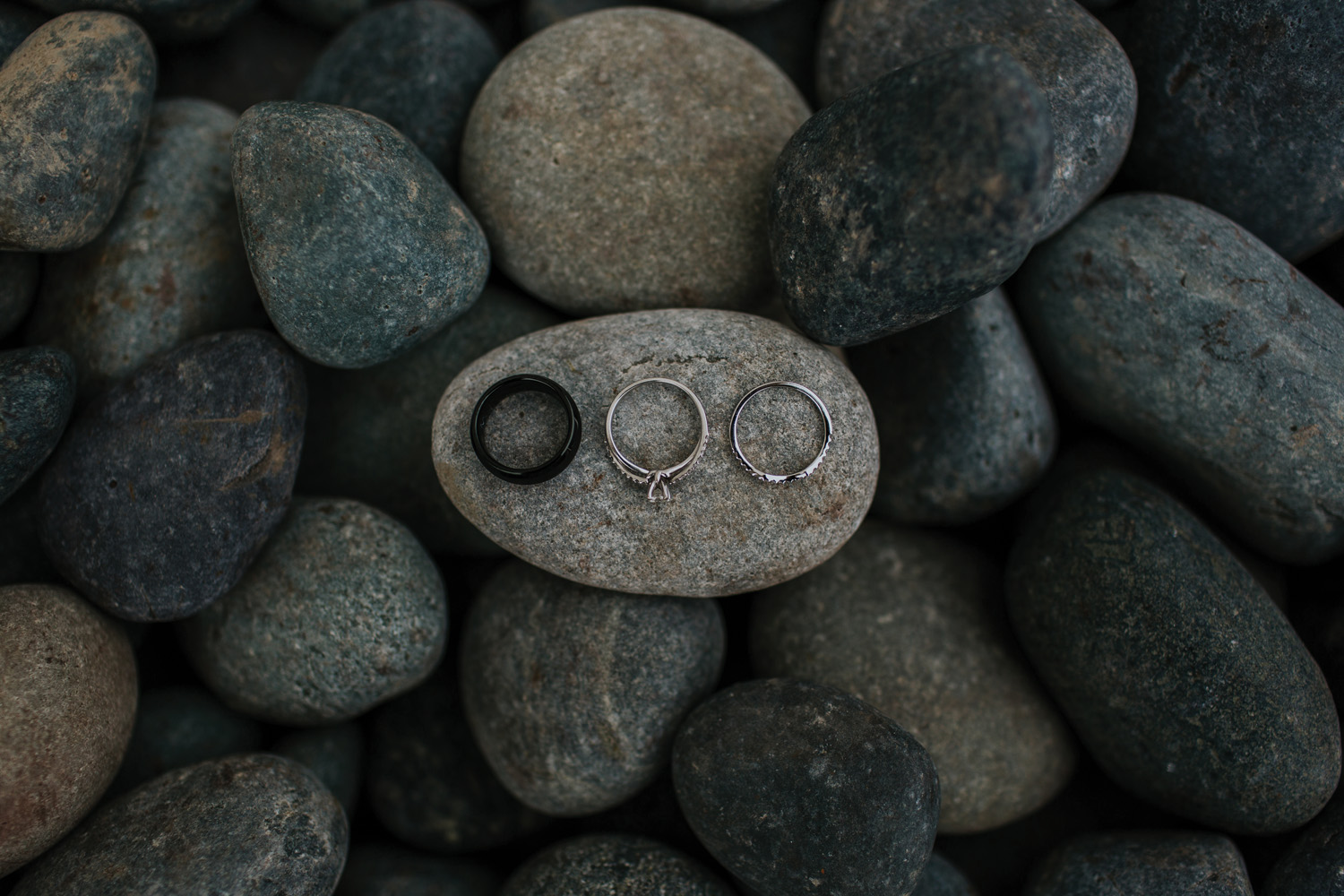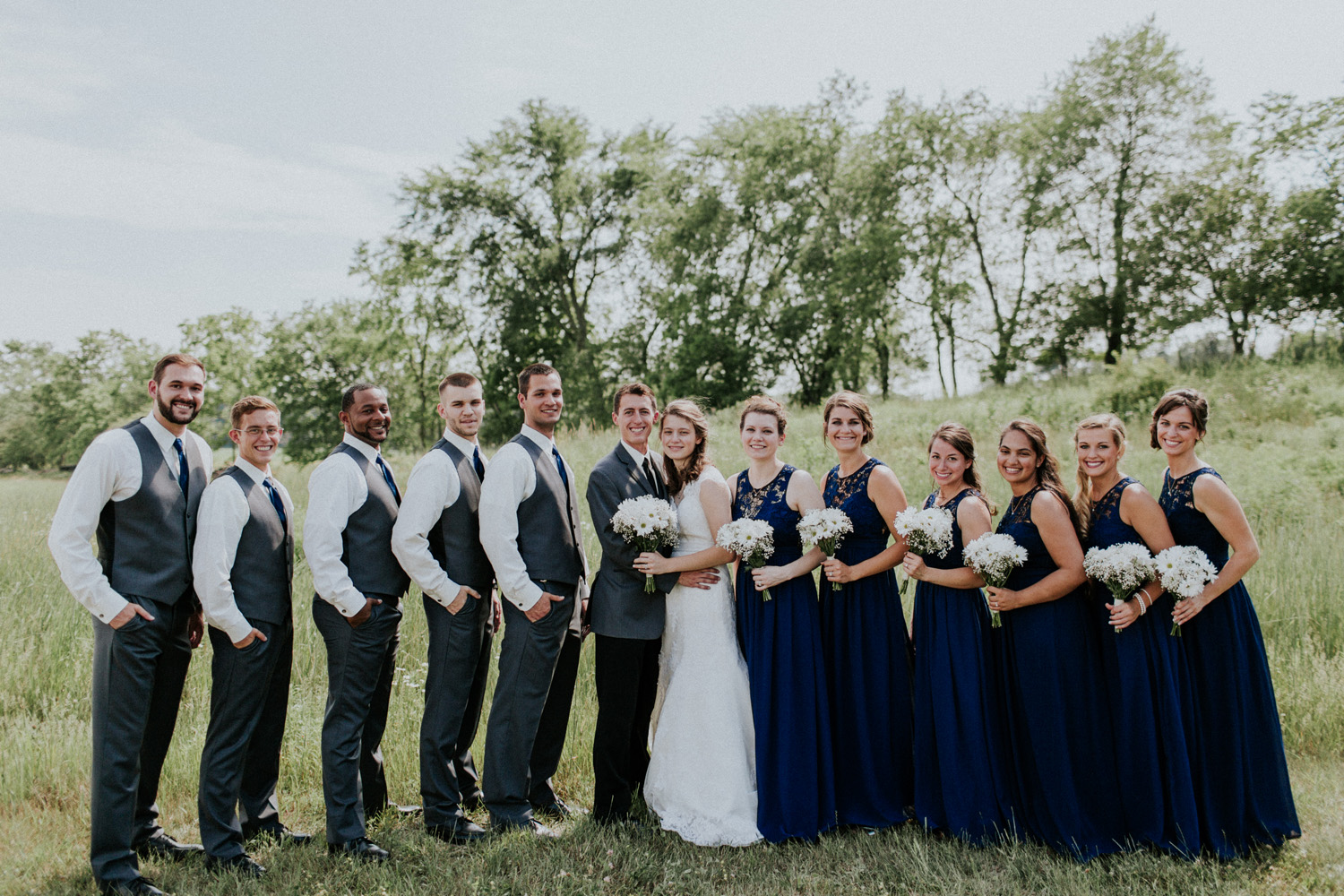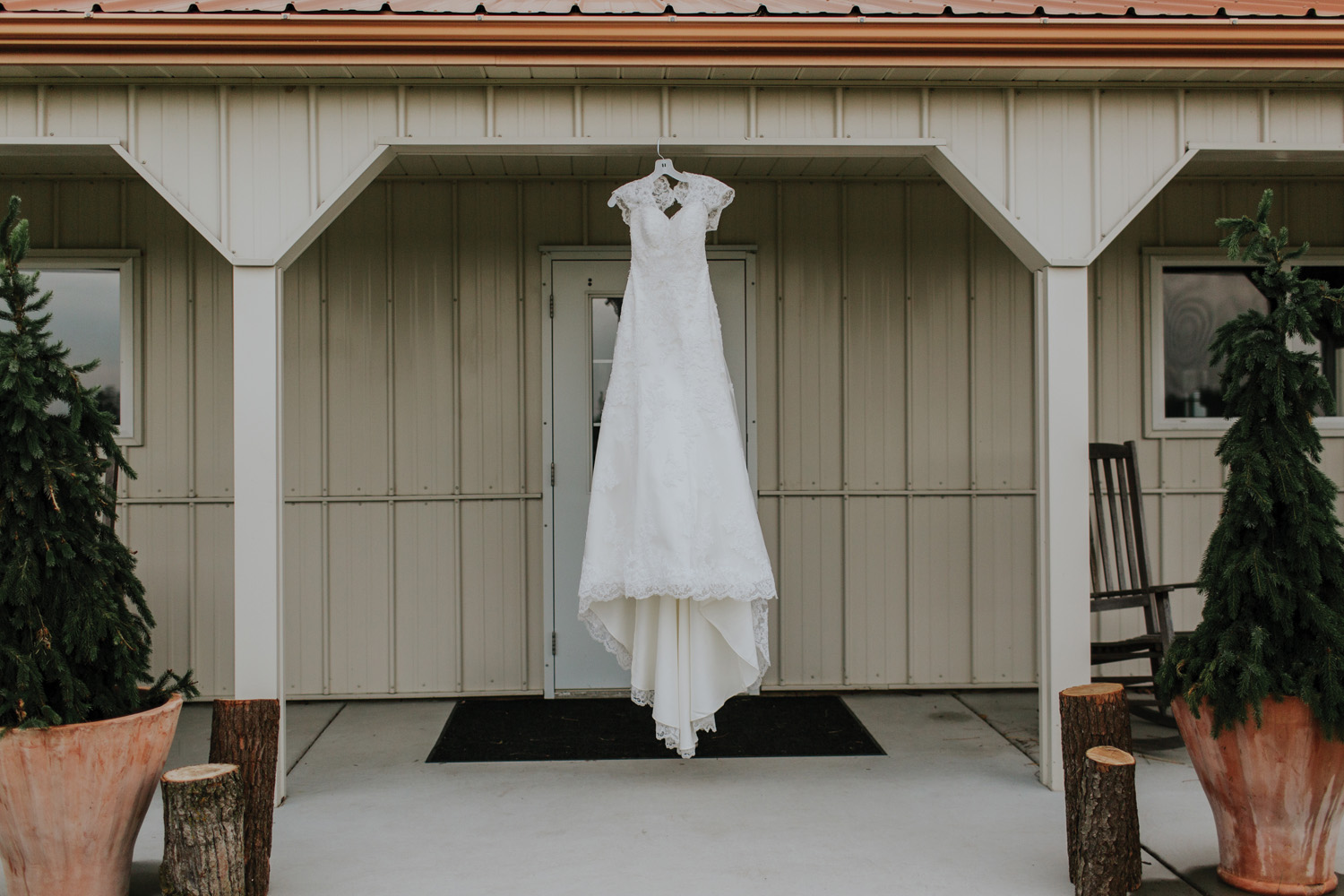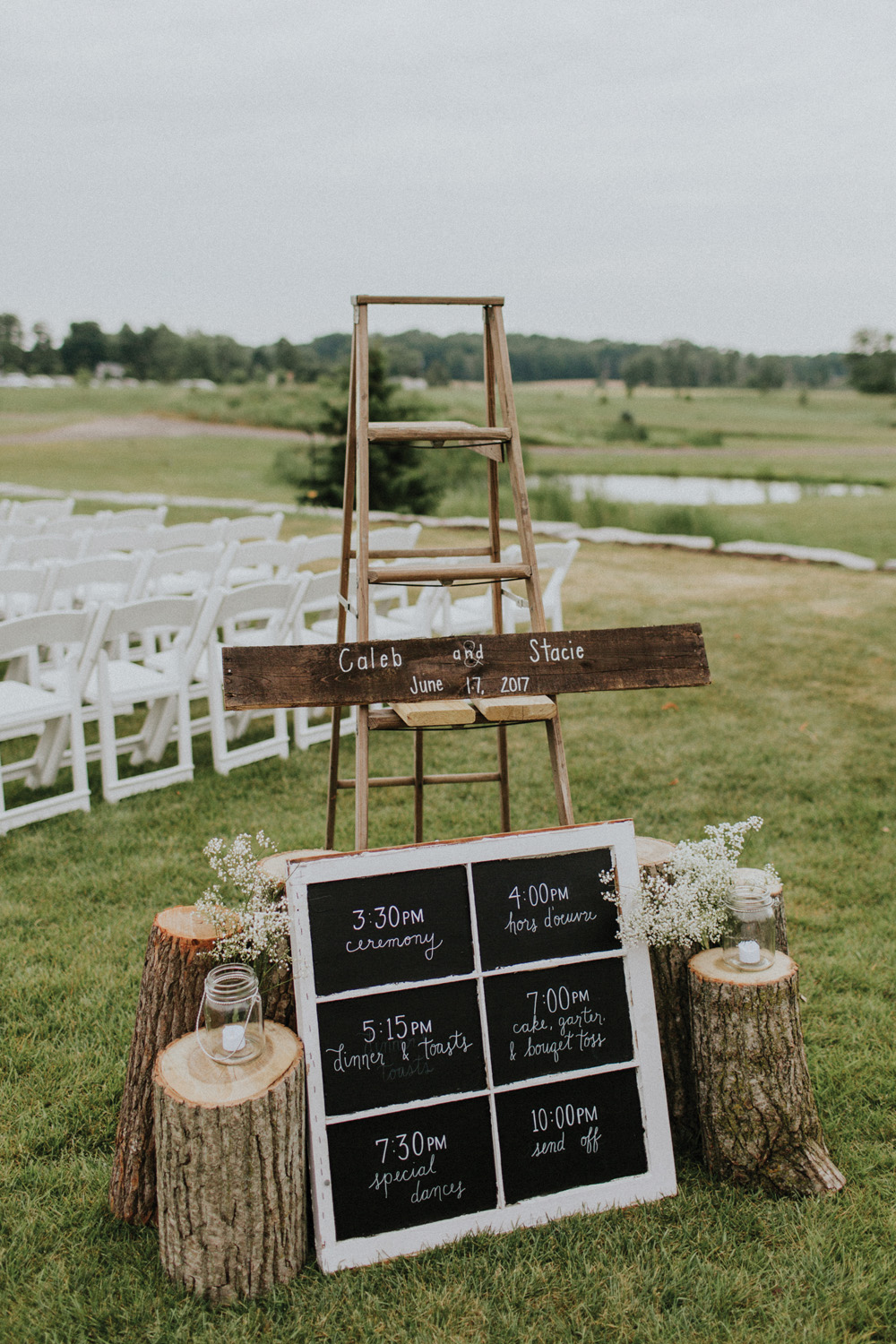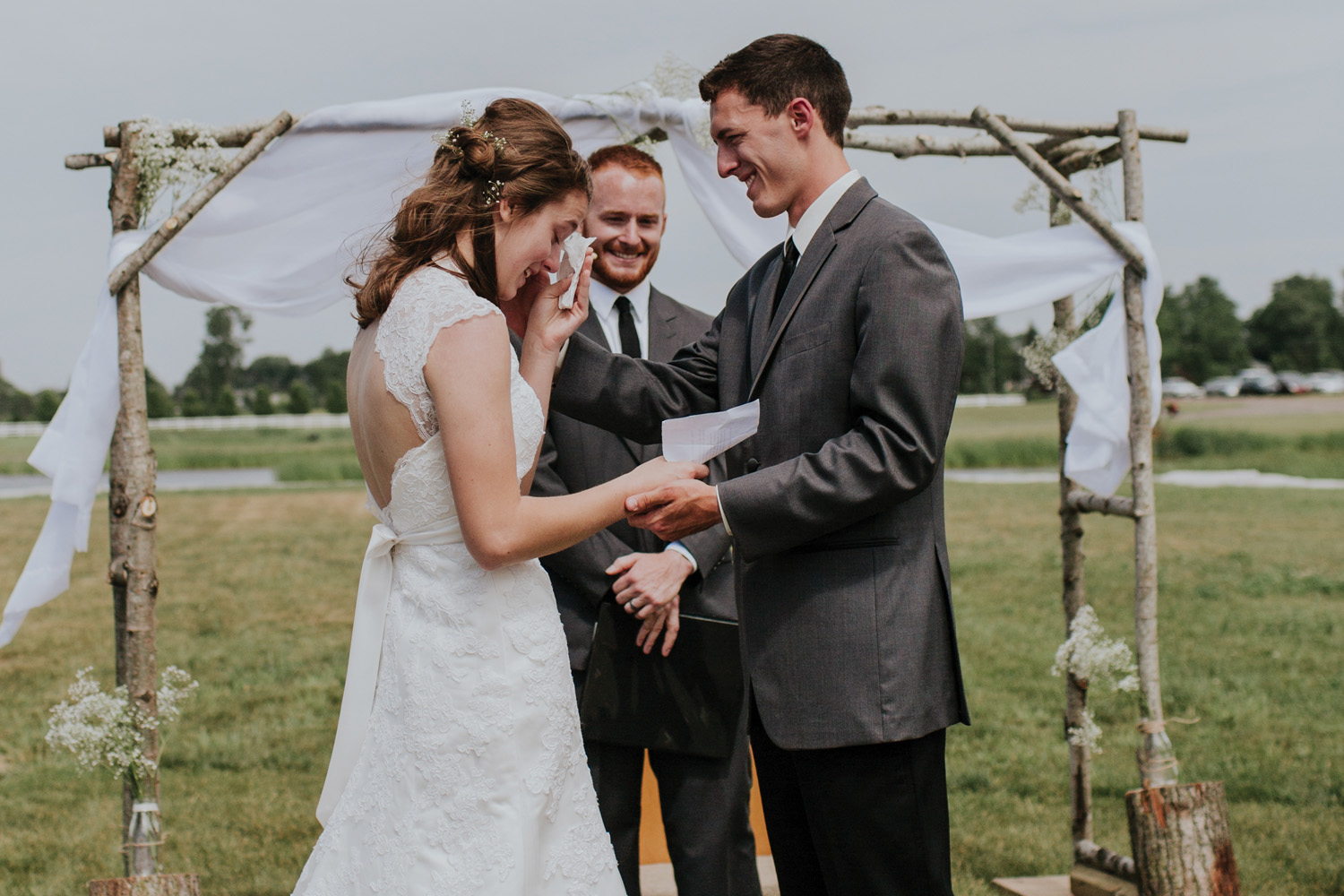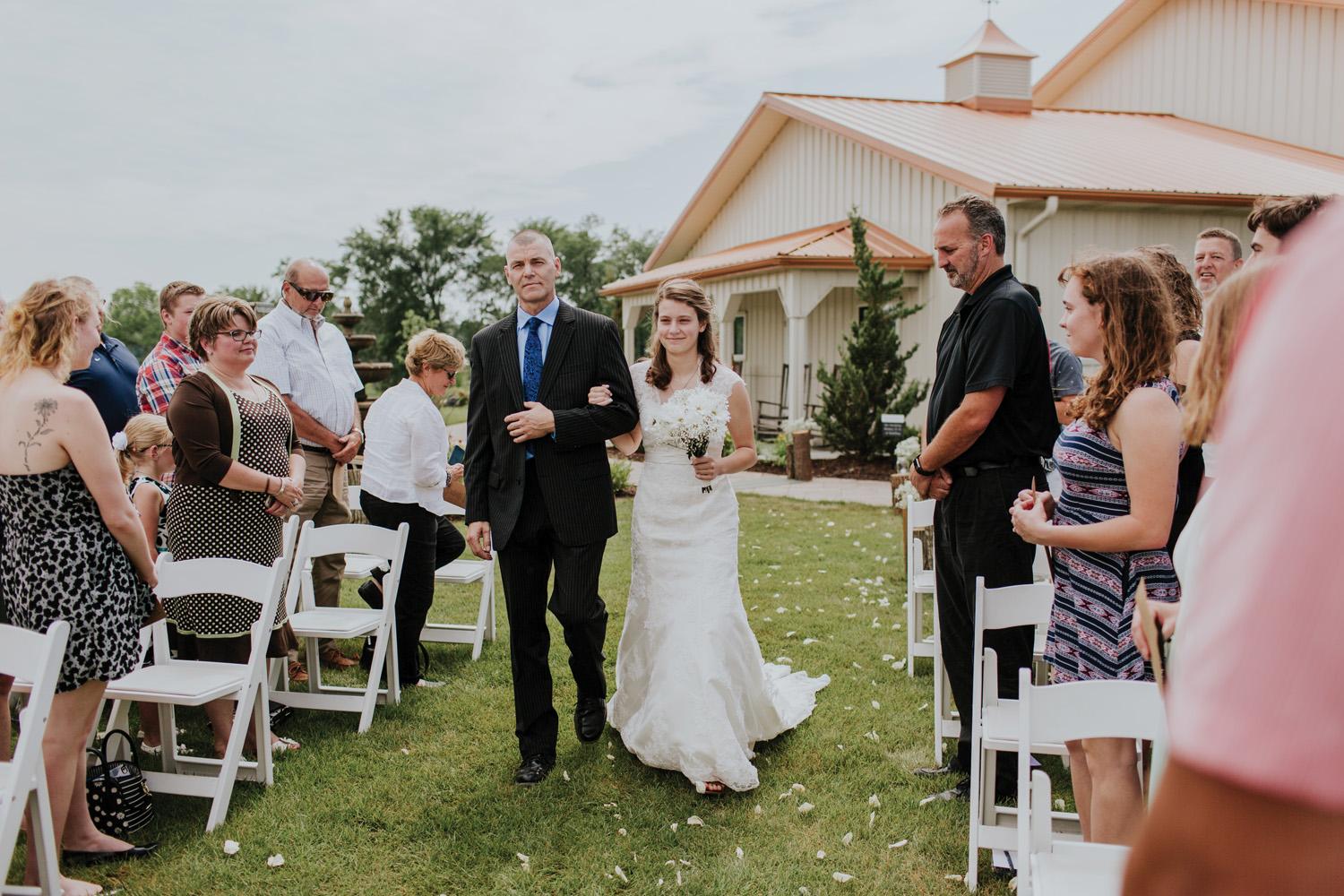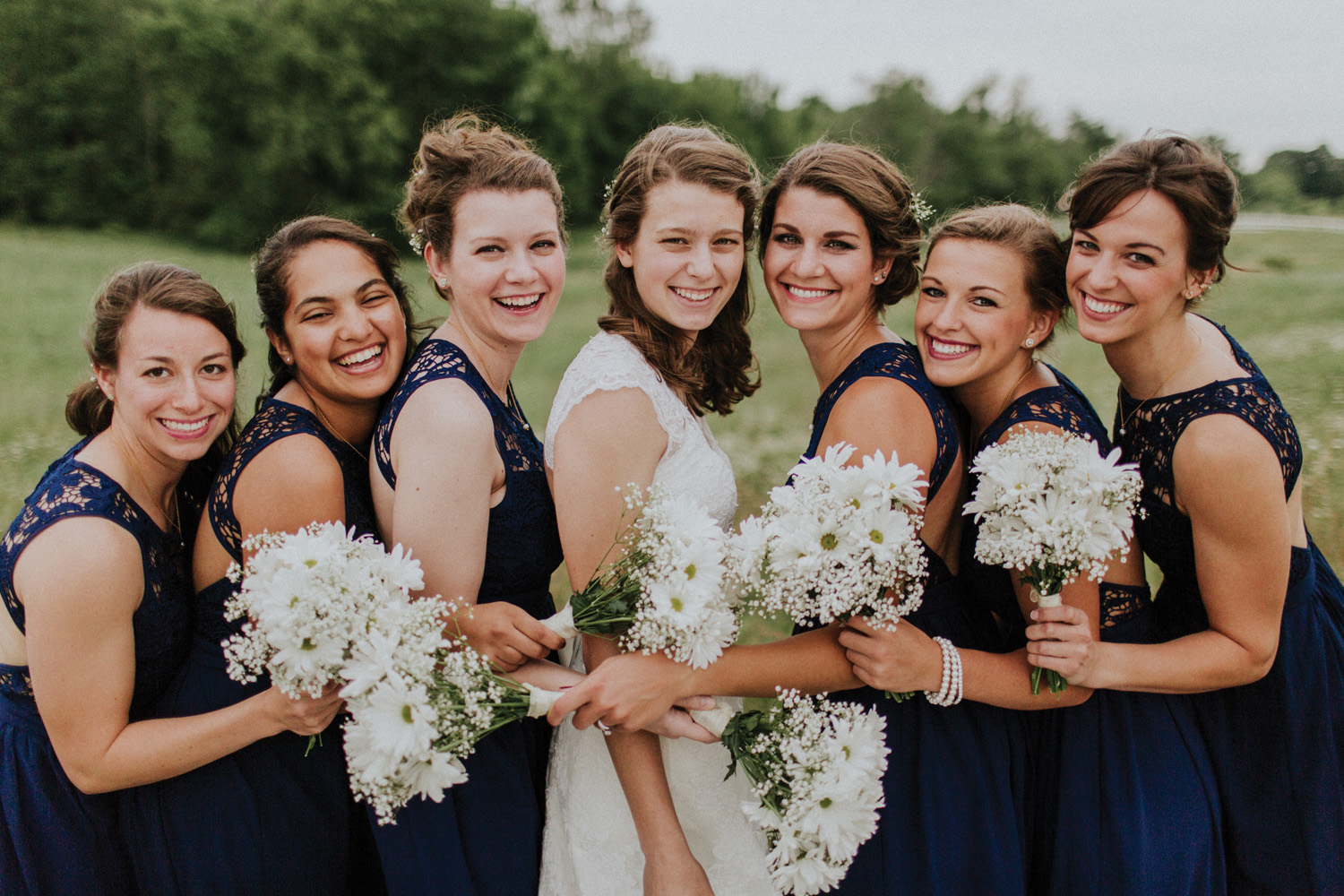 Caleb and Stacie's wedding day was held at The Northfork Estate. This venue near Lansing, Michigan is full of natural light, elegant details and surrounded by wild fields. From exchanging letters pre-ceremony, to holding back tears while reading handwritten vows to each other, the day was filled with many personal touches that I had the honor of documenting. I loved how the cake table was decked out in assorted donuts. The catering was truly some of the best we've ever had. Chuckie D's BBQ provided pulled pork, french fries, mac n' cheese, seafood boil and more.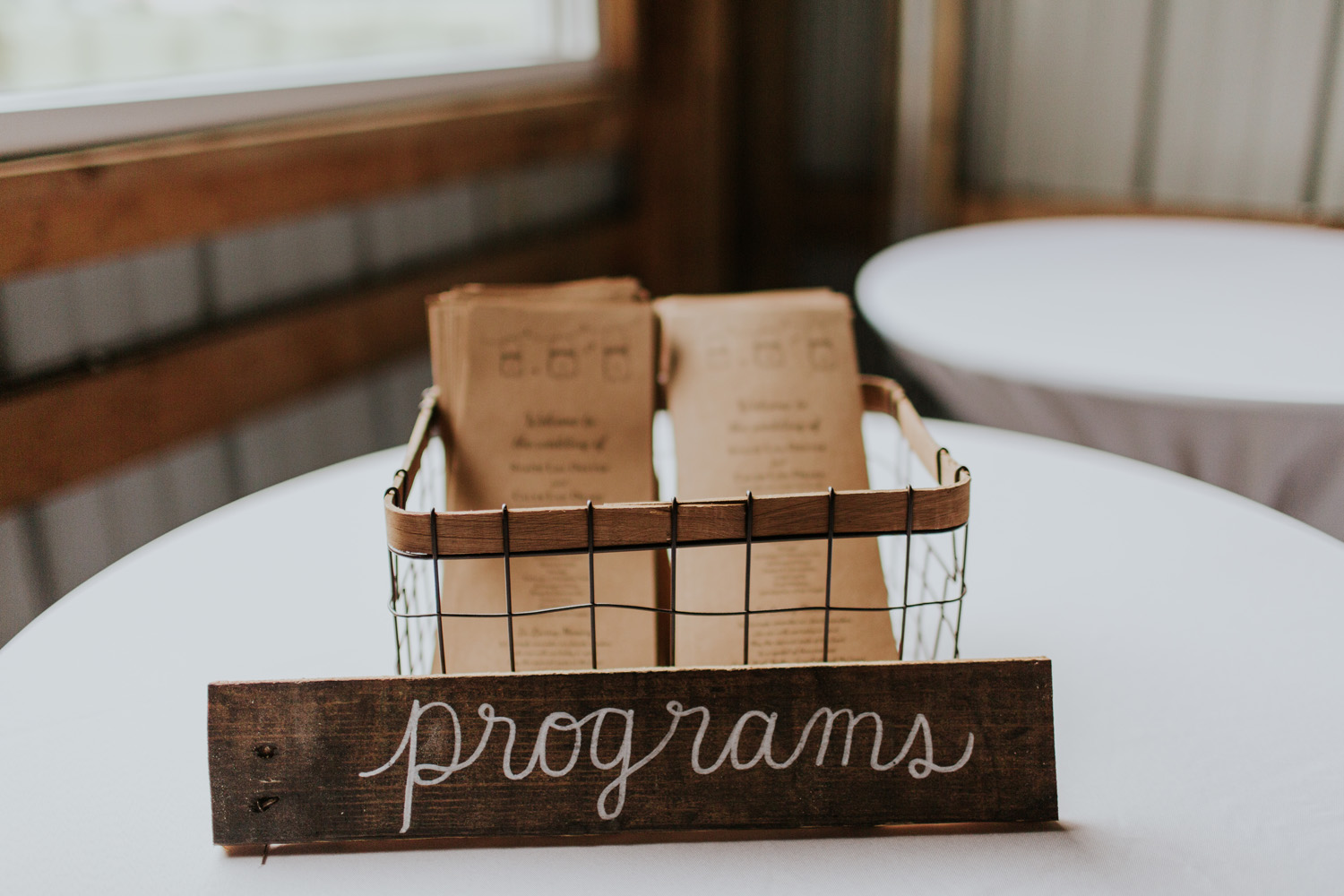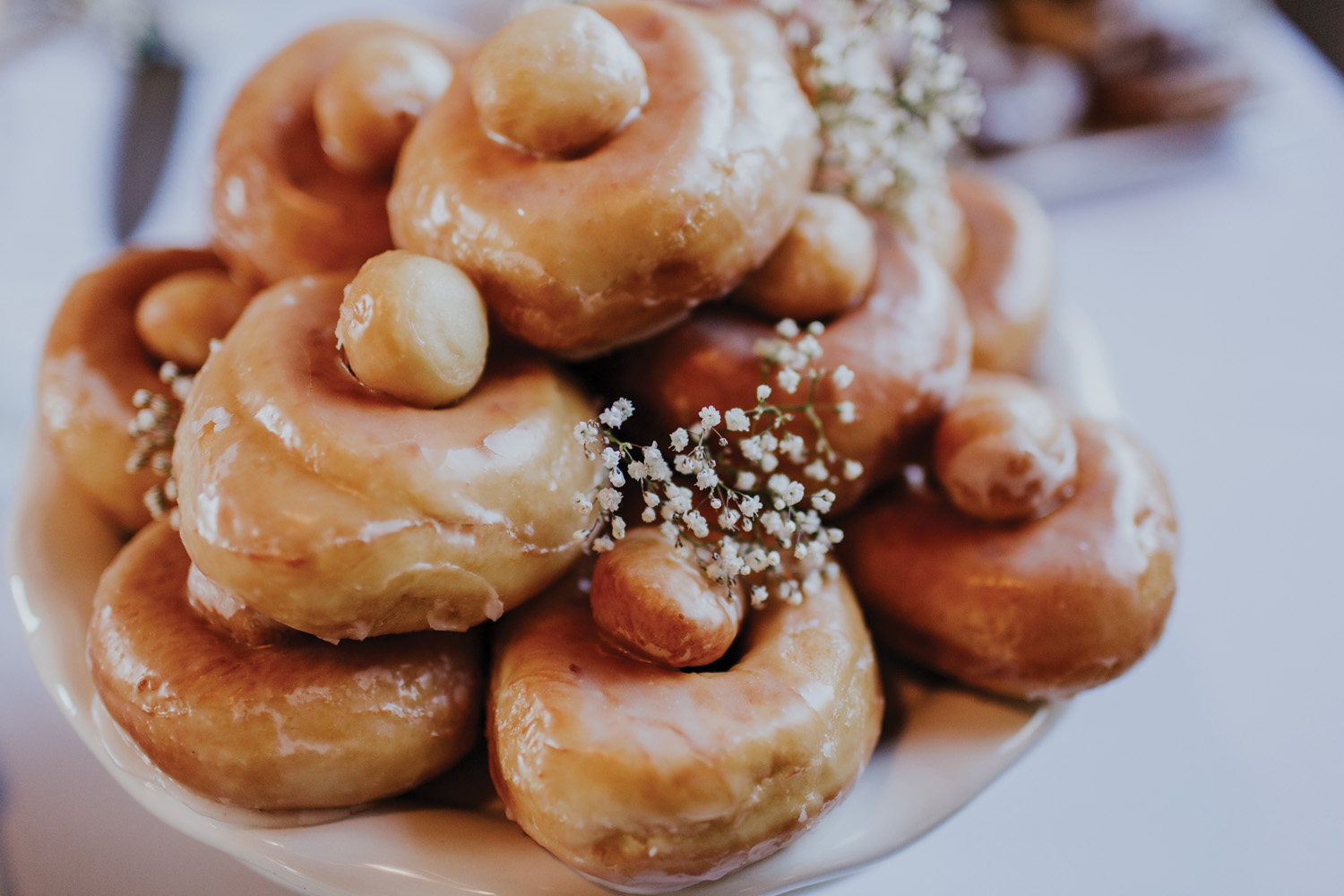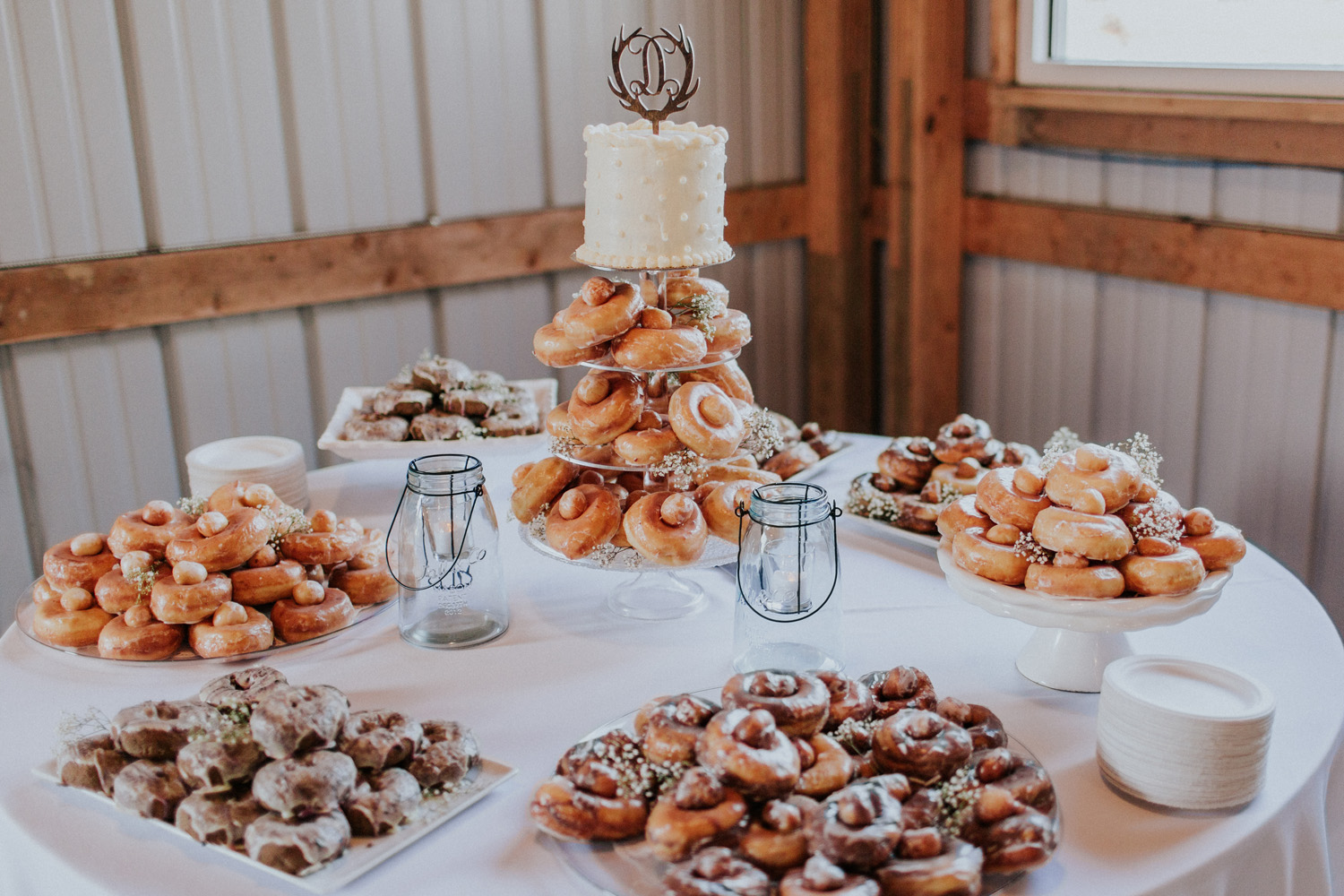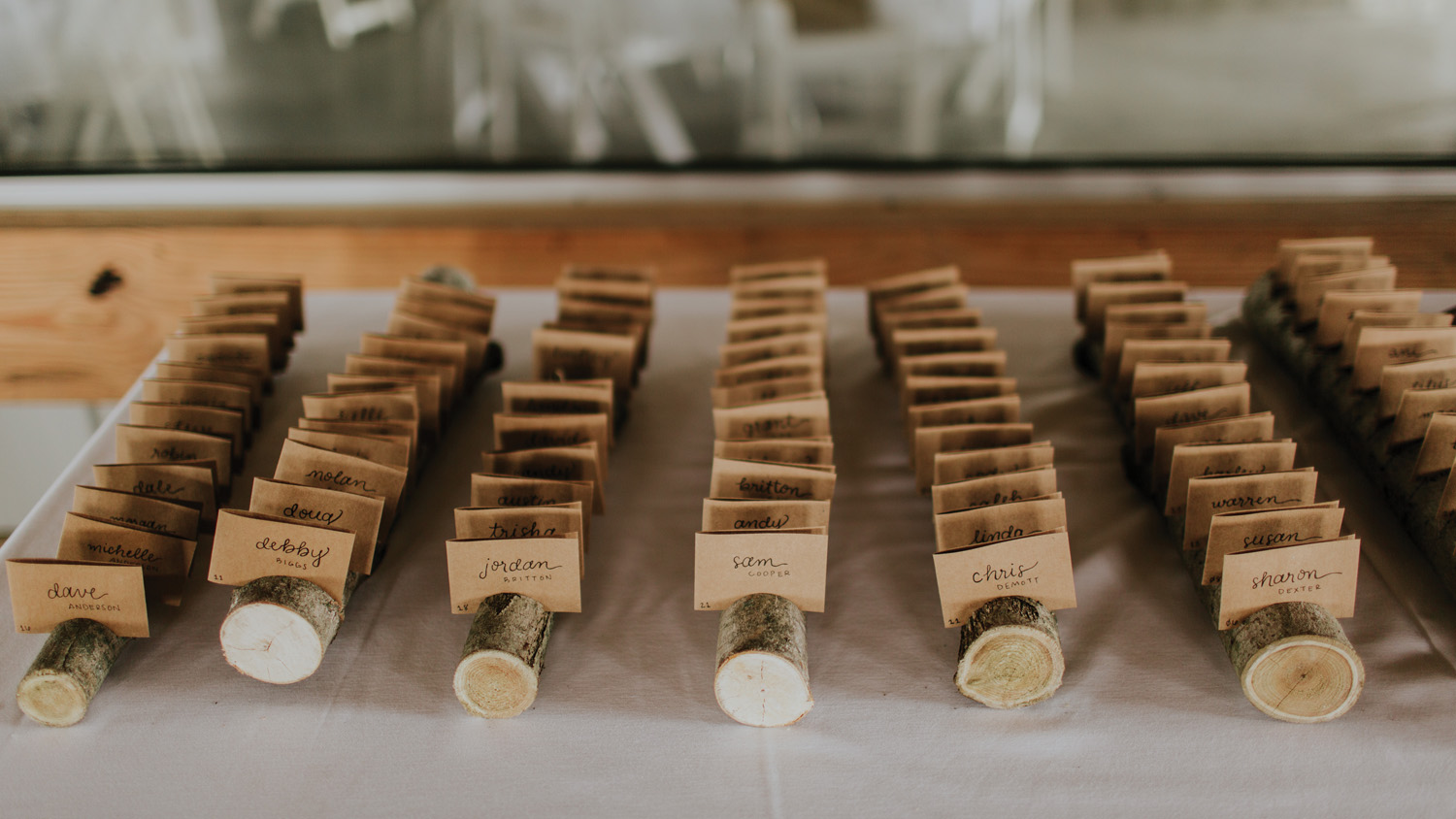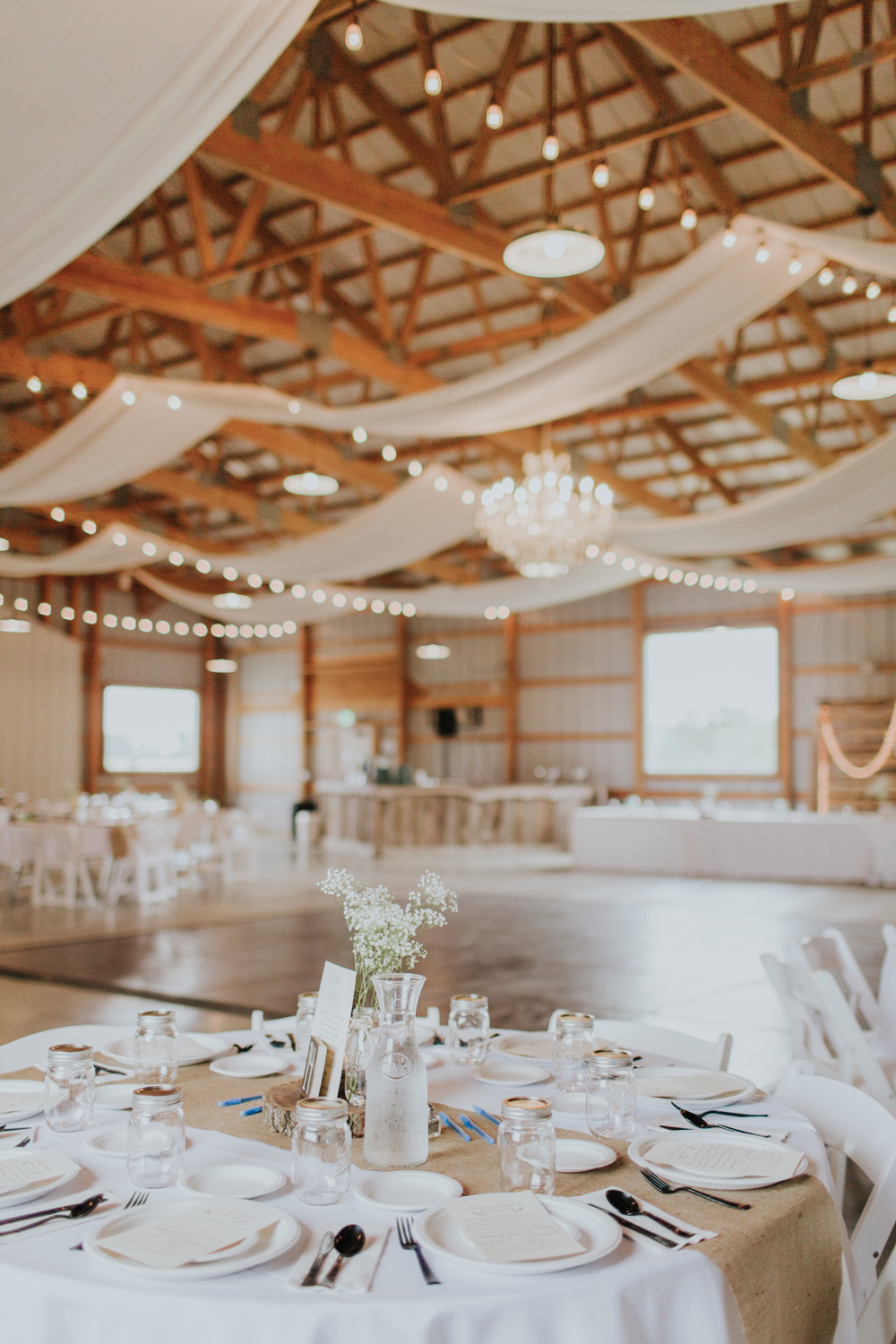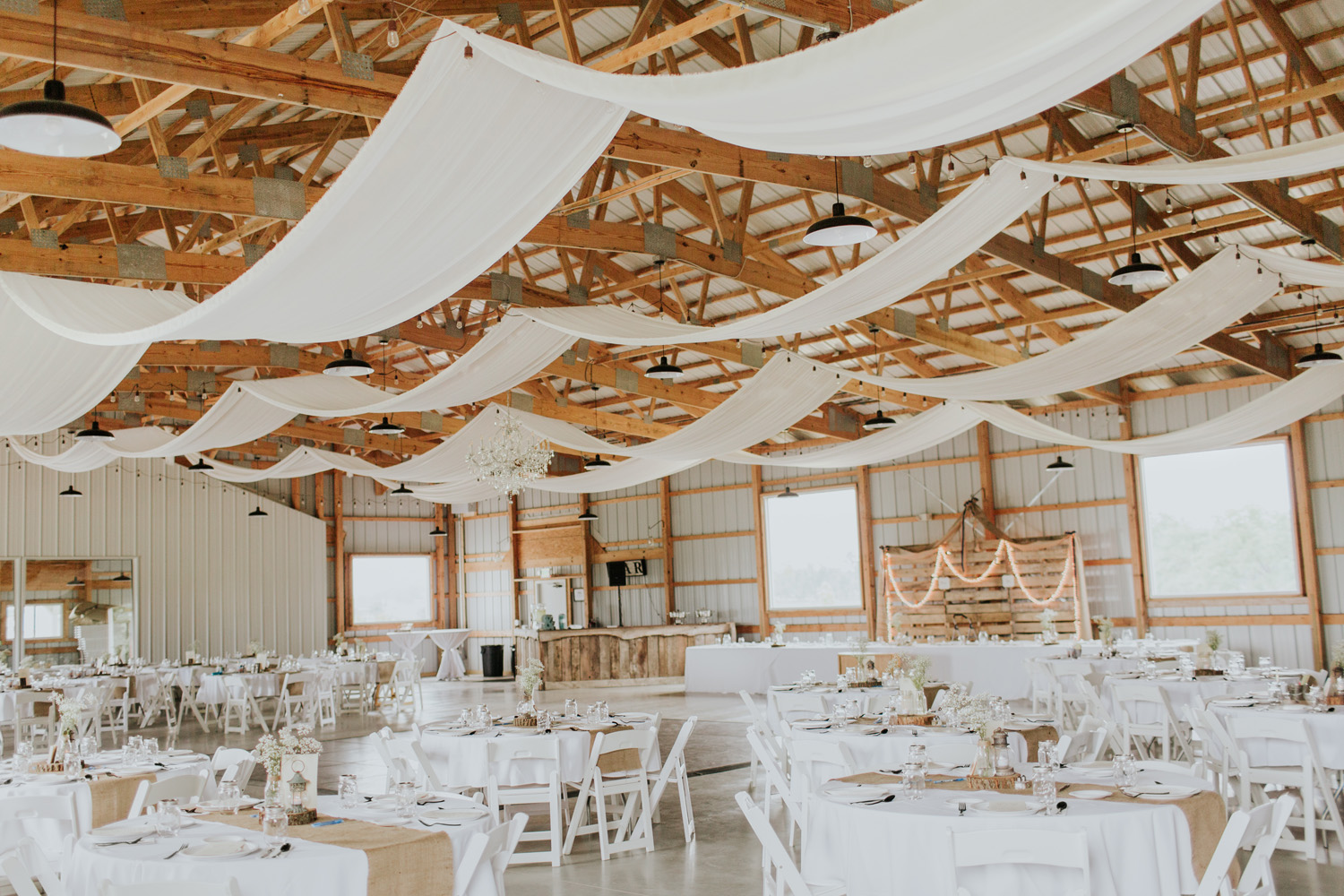 After their first dance, Caleb surprised Stacie with a choreographed dance with his guys. It ended with an airborne kiss under the chandelier. Everyone was laughing, awing, and cheering through the whole thing. I love when the personalities of the couple are evident throughout their day. The evening ended with moody and romantic photos in a nearby field, as a storm rolled in.