Photography by Katie Whitcomb Photographers
Hilary & Dayne were such a sweet couple to work with. When they arrived in town a few days before the wedding, we had a routine Bride & Groom pre-wedding meeting, when I arrived, I was greeted by a table full of family members! Their parents and siblings were all there. It was so sweet! Whether it was their immediate families or Dayne's football family, they were surrounded by love and support all weekend!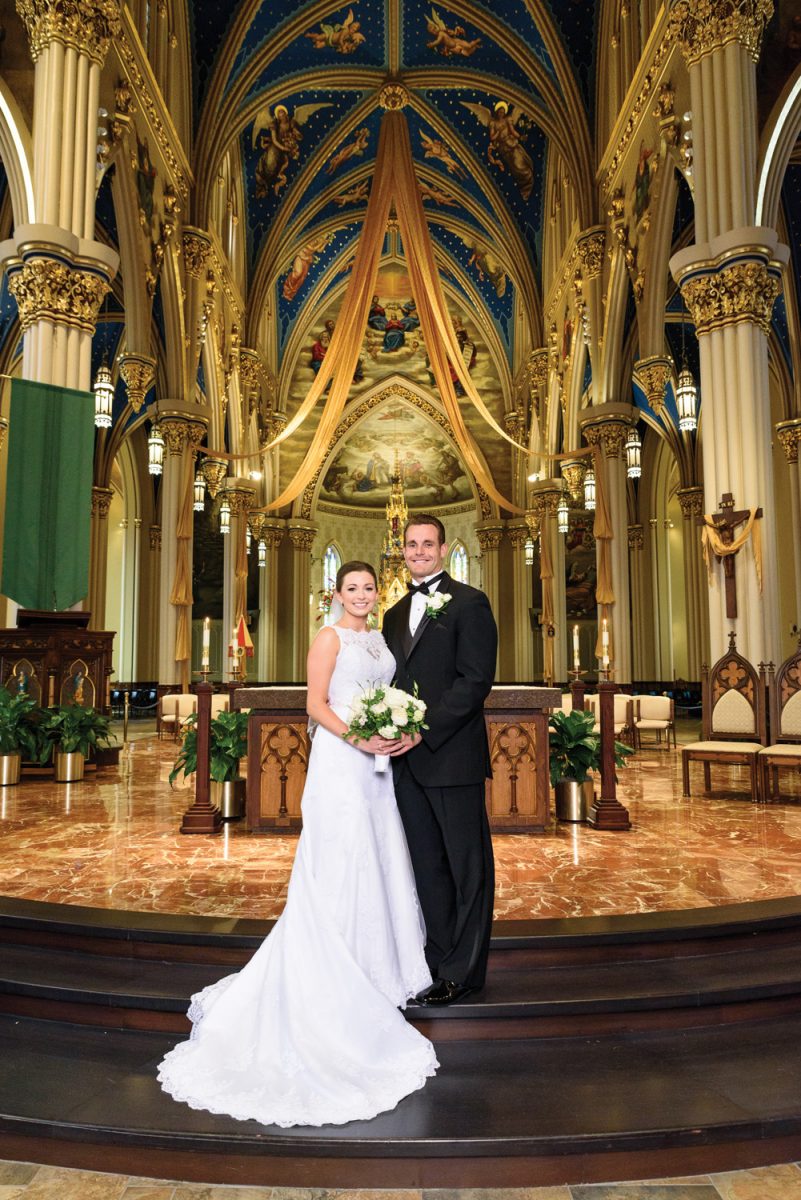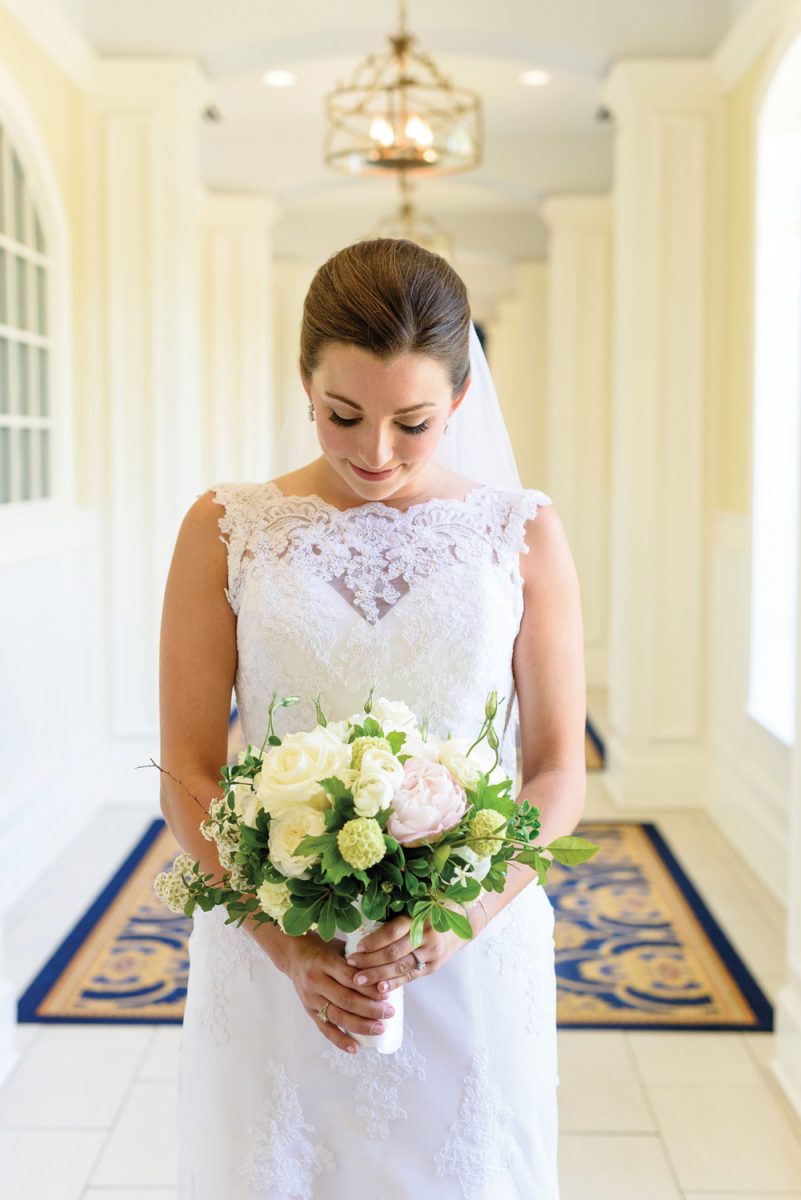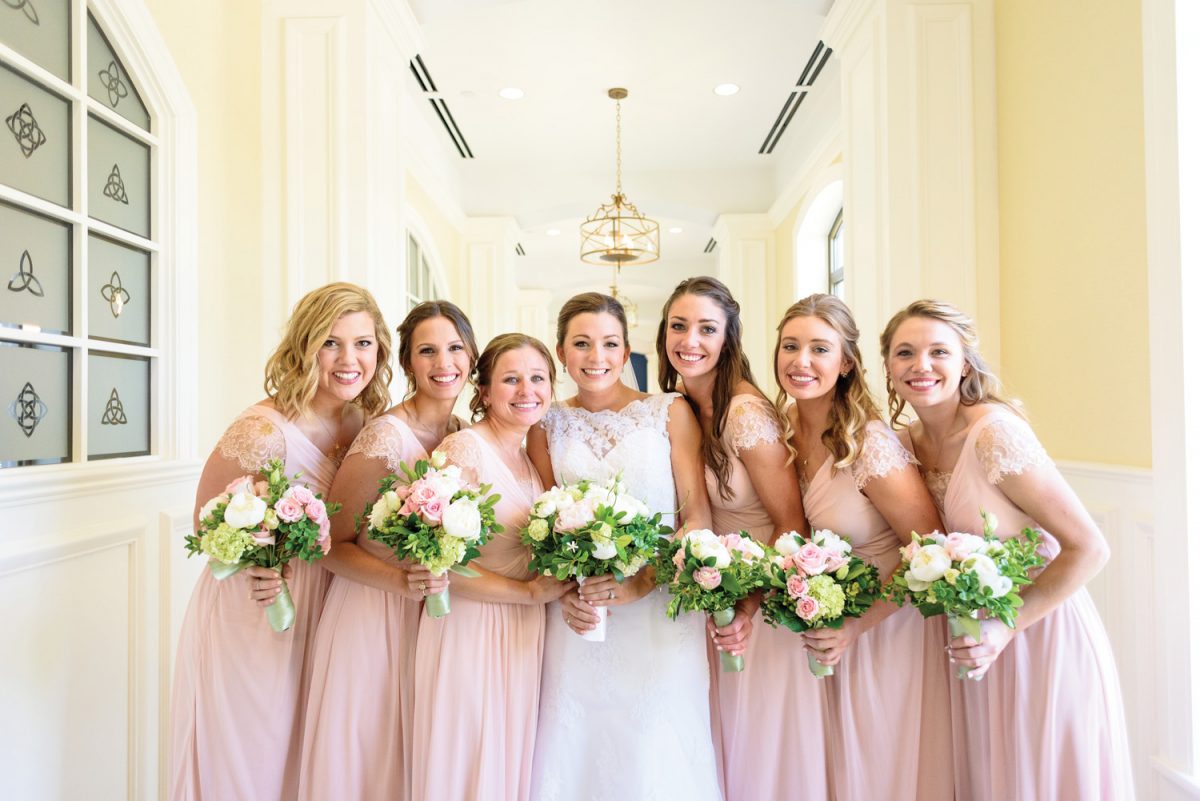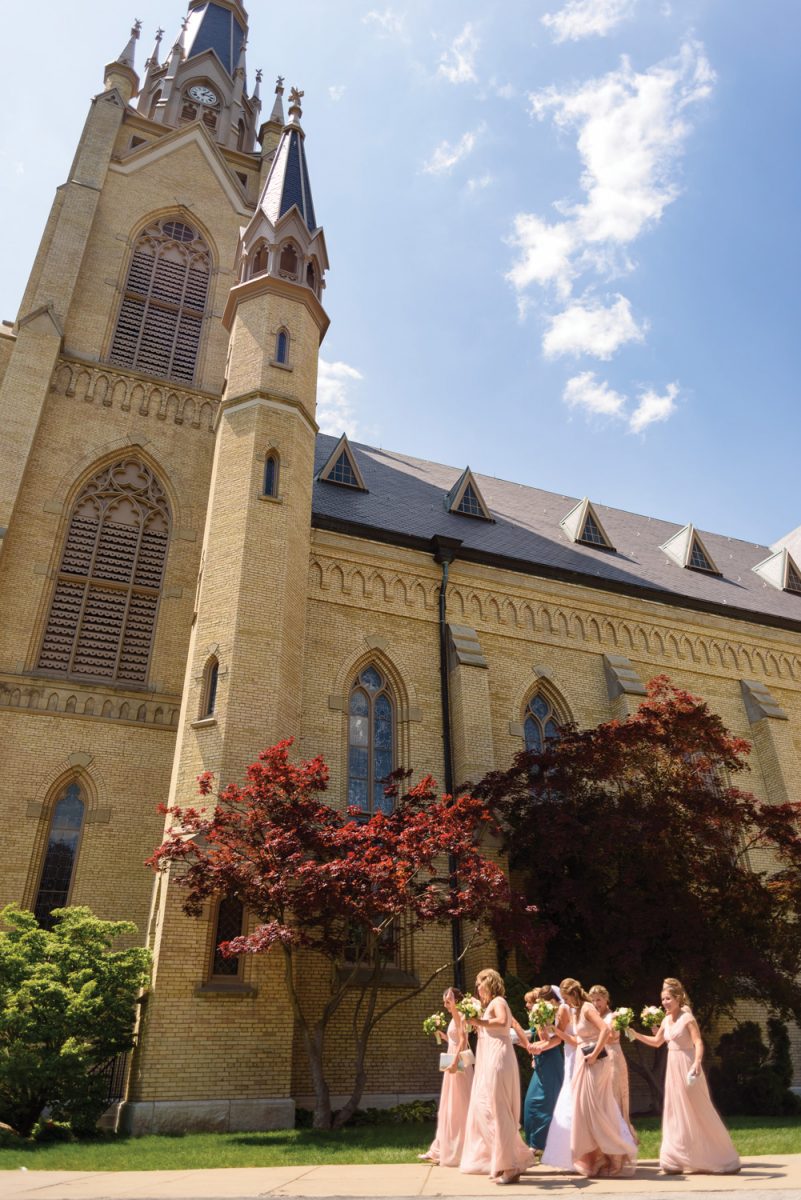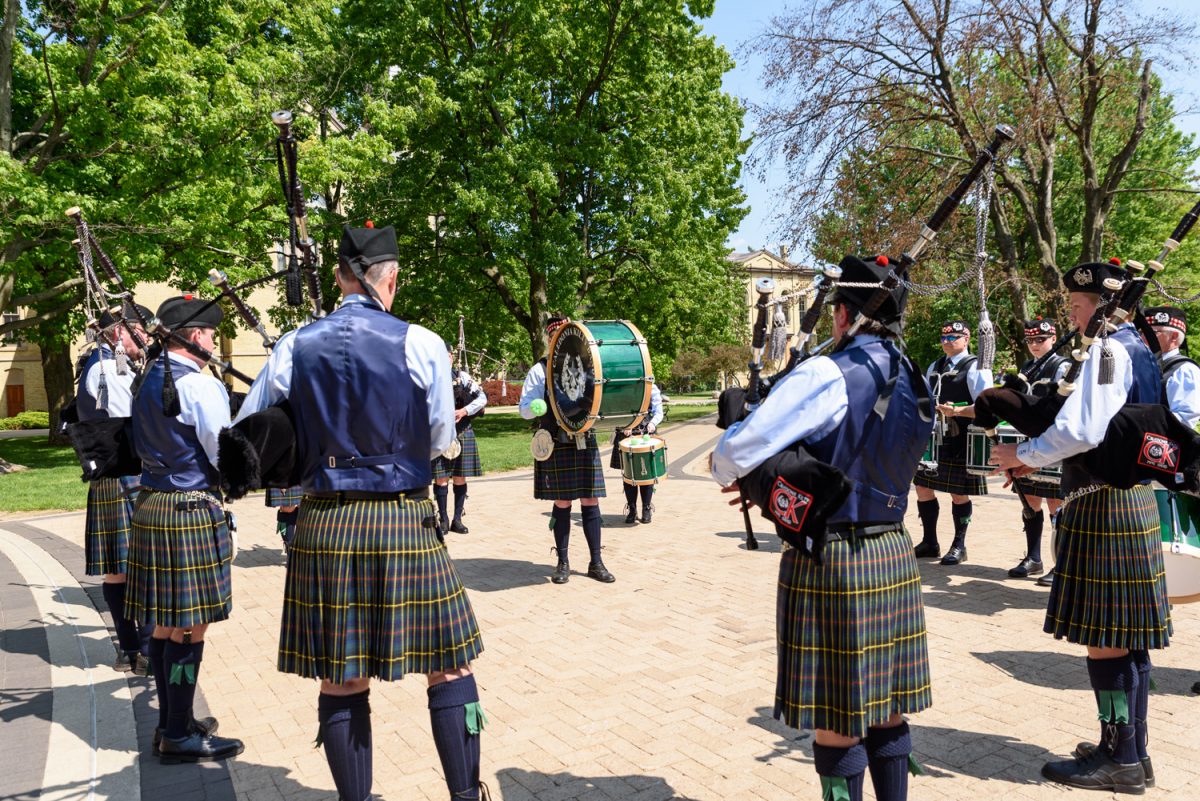 Notre Dame football players reunite.
For Dayne, he was able to relish in his two loves that day, Hilary and Notre Dame football! From reuniting with old football buddies to getting dressed in the Notre Dame Locker Room and taking wedding pictures on the football field, you could see the love he had for his Fighting Irish.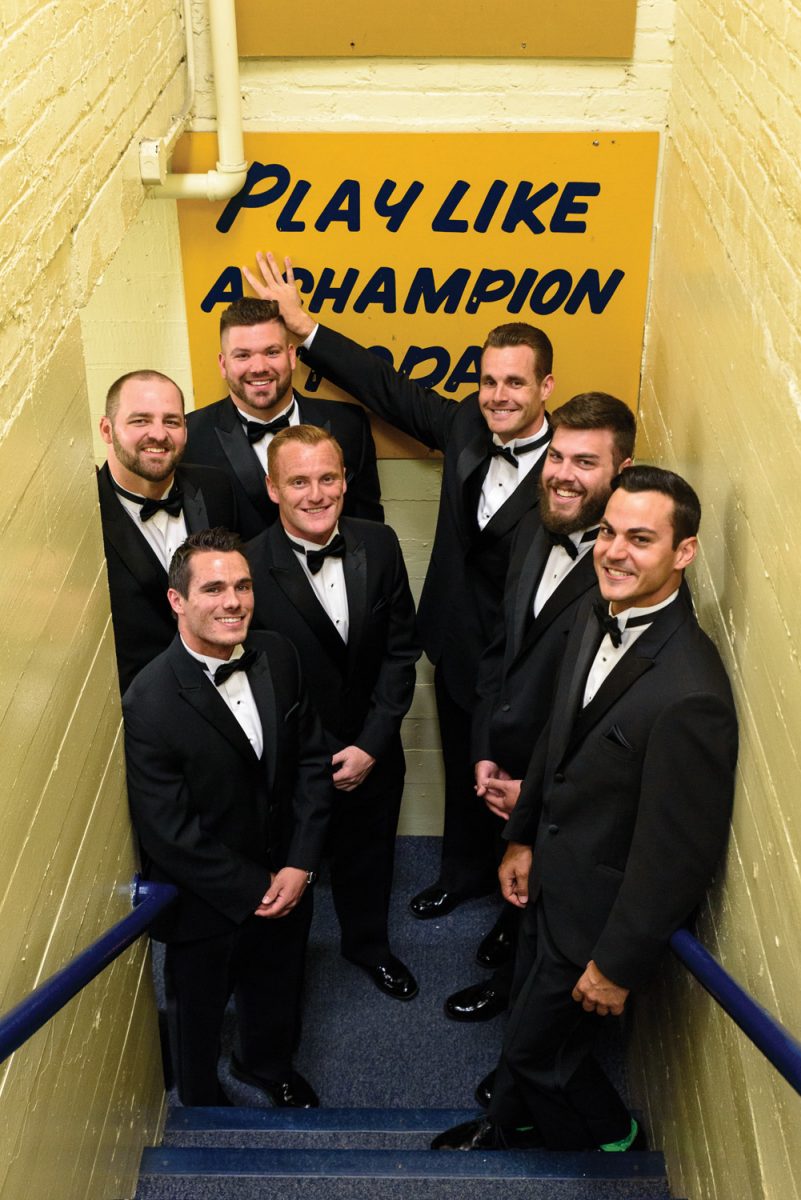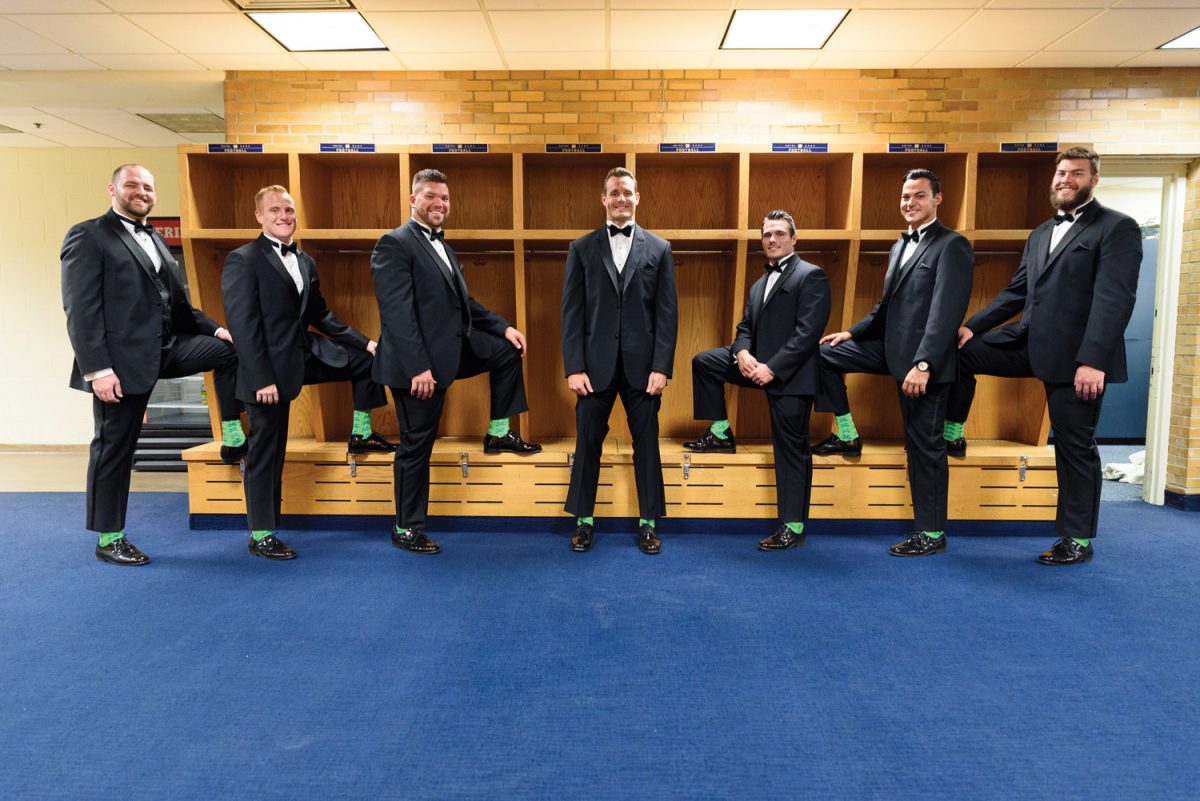 Love in their heart.
None of that compared to the look on his face though, standing in the Basilica, seeing his beloved Hilary as those church doors swung open! It is beautiful to witness the union of two people. To look at their facial expressions and truly see the love in their hearts.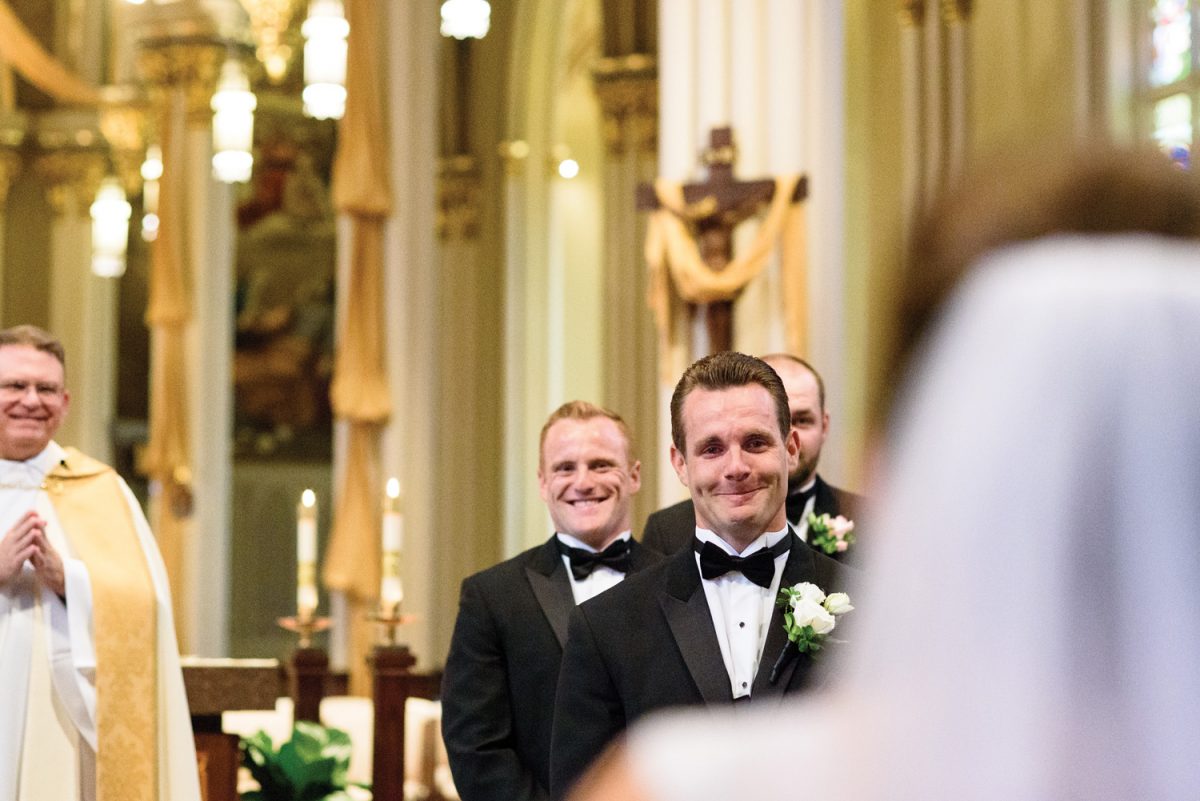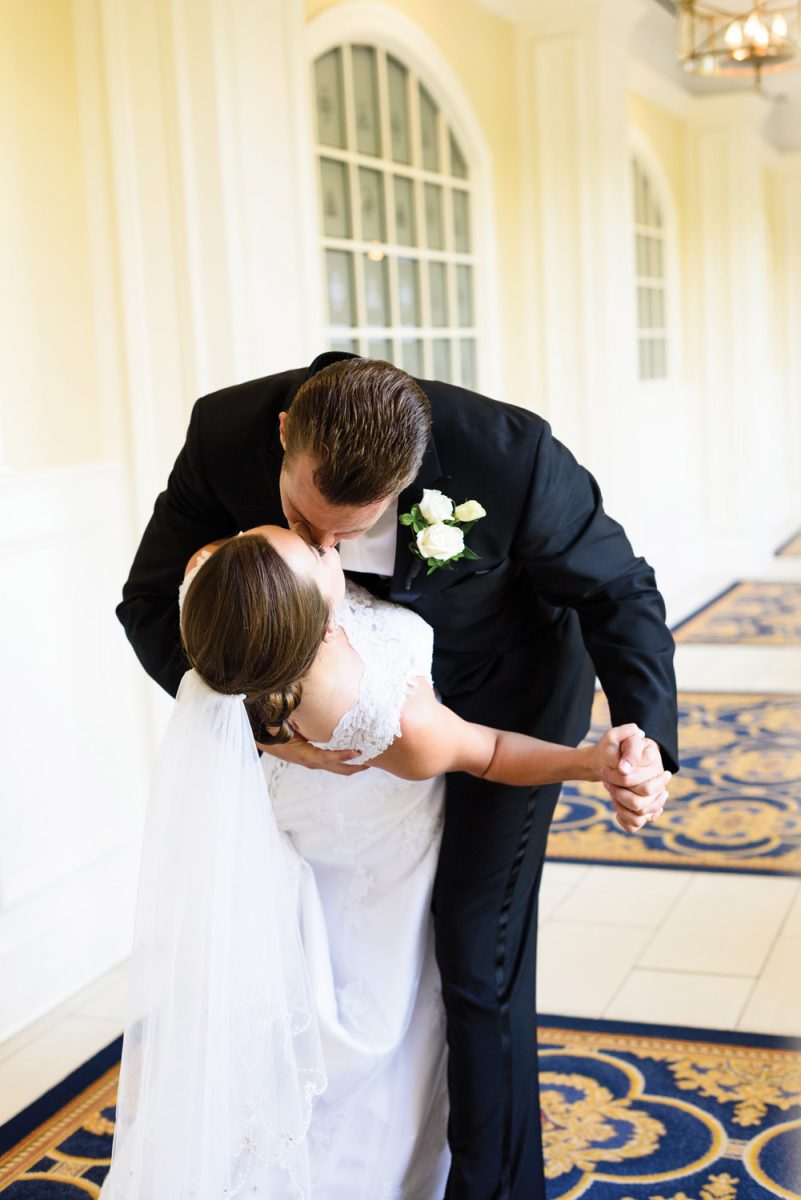 The Reception.