From The Bride's Perspective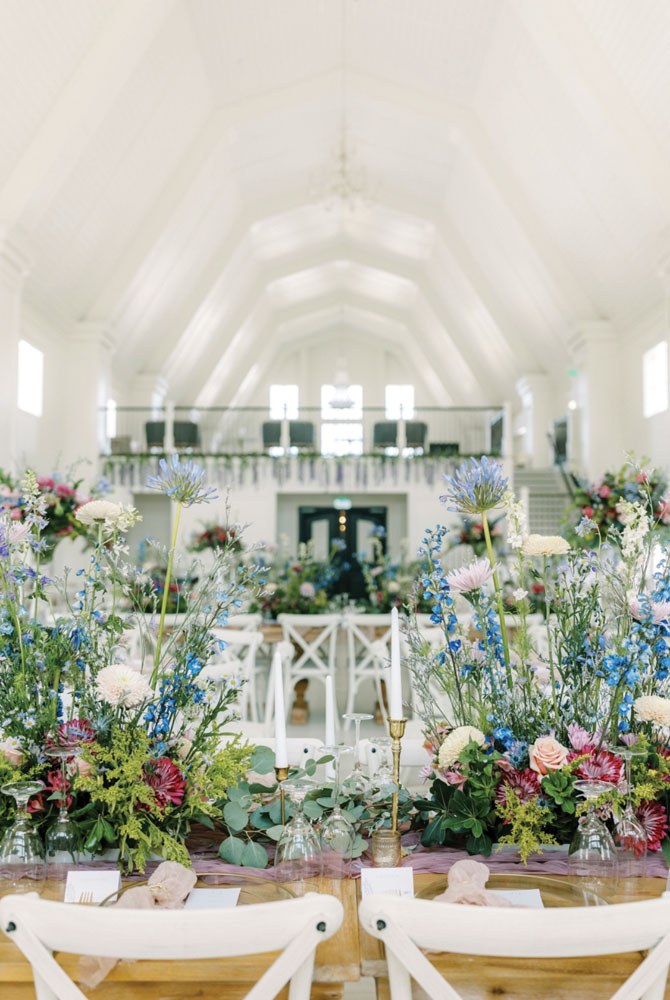 Describe Your Engagement
Our engagement was romantic and surprising! Jerrad replicated our first date; we went wine tasting. I had ordered a small appetizer at the second winery when he informed me that he had planned a picnic for us afterward. We cruised home jamming to Jack Johnson. He packed the picnic basket and as we were headed to the river, I asked if he had remembered to pack a wine bottle. He said he packed one, though, I did not see it. We laid out our blanket, and he asked if I could open the bottle. Turns out he grabbed a bottle of Merlot from my previous employer. It was a vintage that I helped harvest and assist in the winemaking process. I was so shocked and excited! As I turned around to pour us each a glass, he was down on one knee!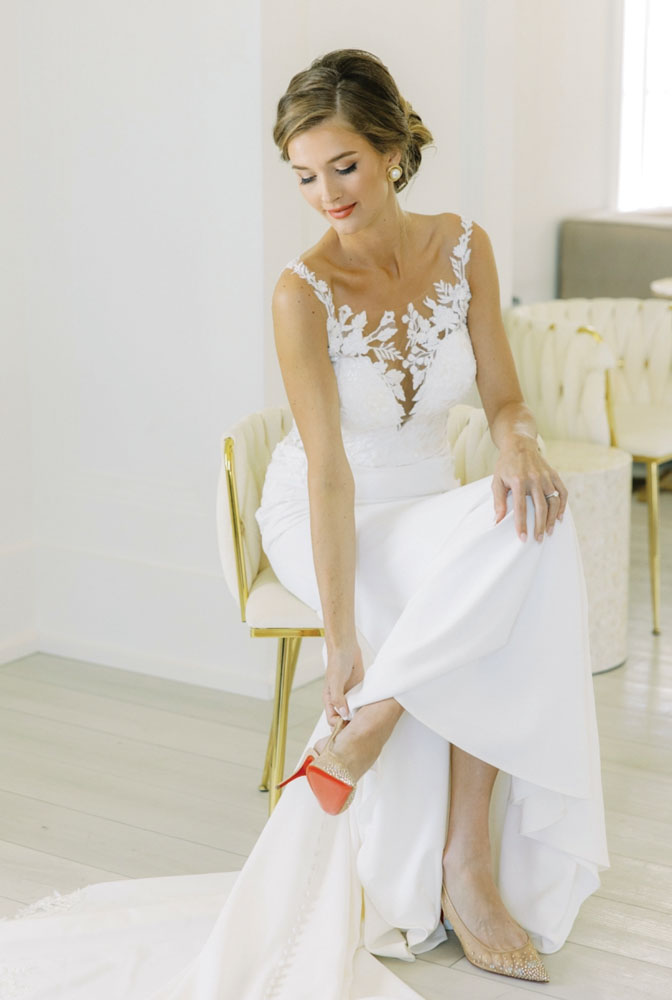 Describe Your Wedding Vision
Our wedding vision was colorful and elegant, with a touch of garden-feel to it. I wanted delicious food and beverages with remarkable spaces for our guests to share memories. Without a doubt in my mind, I knew Etrê Farms was the venue to conquer this. The venue is such a blank canvas. Really, any color looks stunning, but I wanted vibrant. I recalled in a marketing class that purple represents the emotion of love, romance, spirituality, and dreams. I couldn't think of a better color that symbolizes what this day and marriage mean to me. A beautiful color palette of purples signifying love.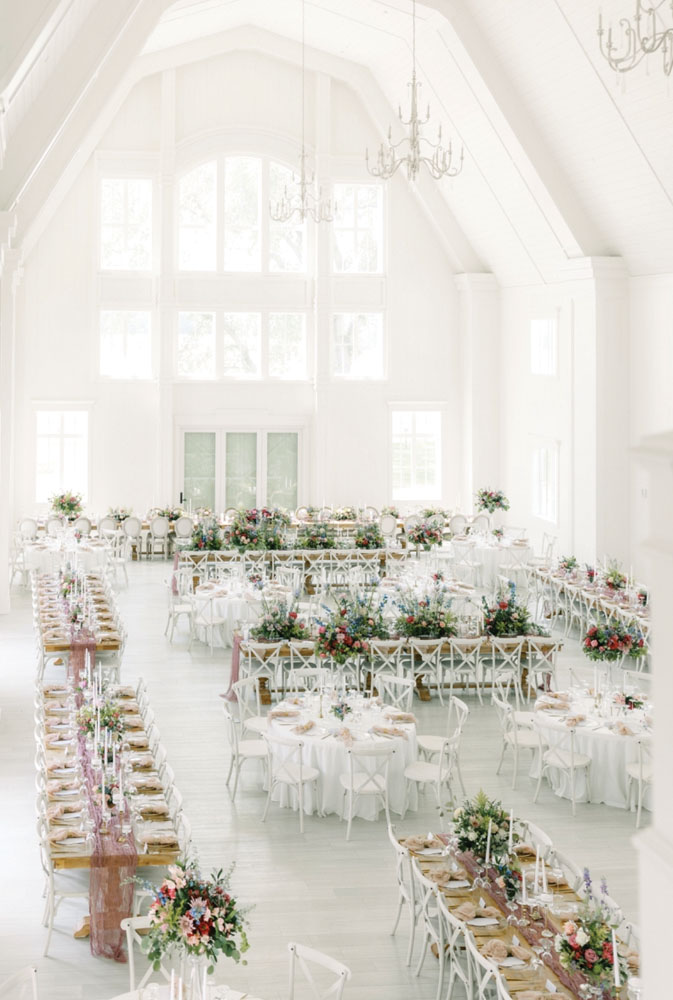 Your Advice to Engaged Couples
Go with the flow and be as present as you can! Your wedding is your experience, there is no right or wrong way, and it certainly isn't a contest. Prepare for anything to happen, always give yourself a little extra time in case you run into an issue. There may be RSVP's coming in after you've done the seating chart. Don't stress out over the little details, your guests are there to celebrate you. Your wedding day is going to fly by, make a point to talk to each and everyone.
Lastly, pause from the chaos for a minute; after you're married, plan to take a moment in private- enjoying a few minutes together as a newly married couple.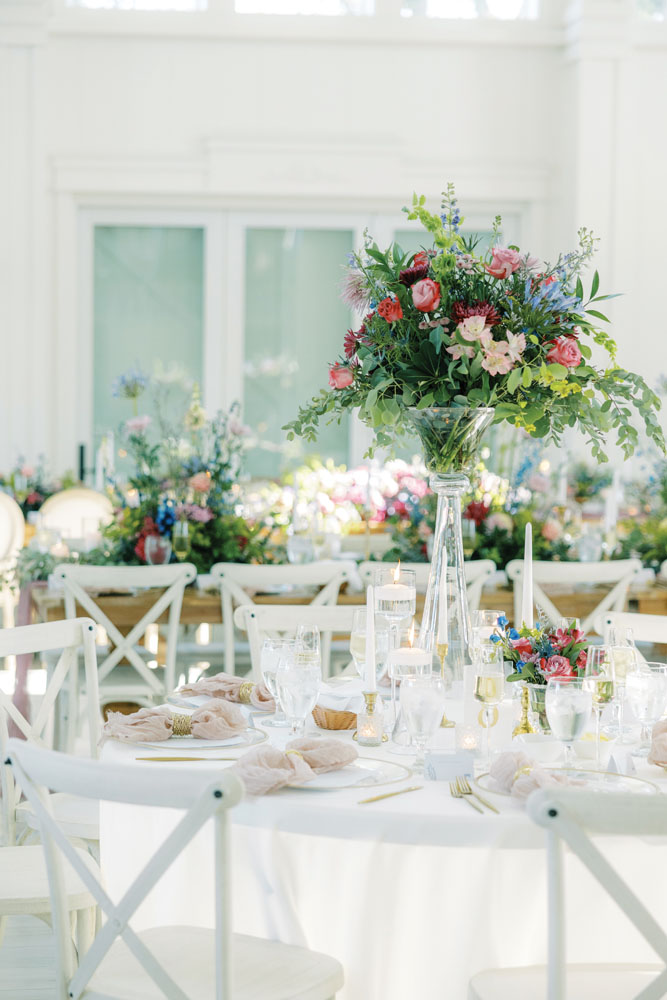 Describe Your Wedding Day
I felt like I was in a movie. Everything pertaining to our wedding day was just perfect. We couldn't have asked for better weather, sunny with a slight breeze, as the ceremony was outside. Our guests loved the immaculate venue, and having the reception there was a plus! For cocktail hour, we had passed appetizers and a jazz trio playing in the gazebo. For the reception, we had a 10-piece band in the dance hall and a cigar bar outside. I was nervous for our first dance, so we ended up doing it as the last dance of the evening, followed by a drone show. I'm so thankful for how flexible all our vendors were for us. Everyone had a blast, and we were so appreciative to spend our special day with our loved ones!