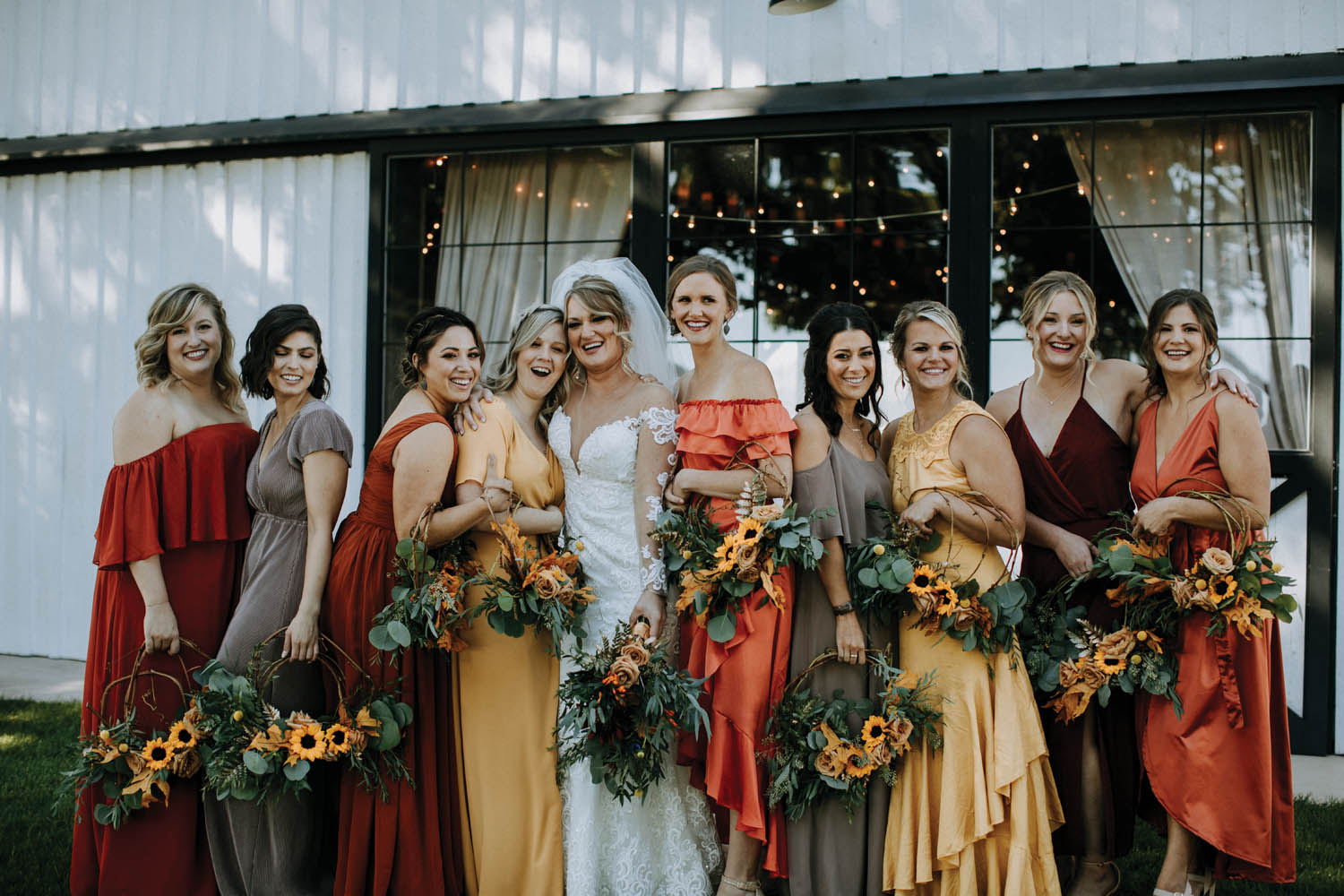 Describe your wedding vision
The ceremony was held at First United Methodist Church in Laporte, Indiana. The theme of the wedding was Rustic/Chic Elegance. The church was built in the 1800's and has an abundance of beautiful stained glass windows throughout it. The day of the wedding, on the end of each pew there was a rustic, sunflower display with white tulle and burlap. The reception was held at The Homestead 1835, in New Carlisle, Indiana. It is the most beautiful, refurbished barn created specifically for weddings. Because the couple's wedding took place in the middle of the COVID-19 pandemic, about 170 guests attended the wedding reception. Suzanne and Jordan said they were shockingly surprised but so blessed to see that many people they loved wanted to help celebrate their marriage in the midst of a pandemic. The newly married couple said, "It was a great evening and a great night, celebrating our marriage, with the people we love on the dance floor all night long." Shout out to Jim Balanda and 27 Entertainment!  
Describe your wedding day
Suzanne, a 6th grade teacher, wore a Casablanca Bridal Dress with swirling lace patterns swimming along Madelyn's fit and flare bodice, sitting atop a layer of perfecting satin, chantilly lace and silky charmeuse. This wedding dress with sleeves is effortlessly gorgeous. Her plunging sweetheart neckline adds an element of seduction, while her illusion low-back is lined with a row of buttons that travel up the spine for an inviting finish. "I love the dress because I found it with my mom. It was also so different from any other wedding dress I tried on. It was sexy, but elegant. I just loved every single detail about the dress!" 
The couple, who live in Lowell, Indiana, have a very unique story about their wedding day and decided to place these details in their vows in front of their close family and friends on their wedding day. The closest of their friends and family know why they celebrate two special anniversaries, one being on February 15th, 2020 and the other on September 19th, 2020. In addition, inside Jordan's wedding band, Suzanne and Jordan have their initials and both wedding dates carved inside his ring. "One of our favorite memories was right after the ceremony when our friends and families sent us off with bubbles into the party bus. We took a few circles around the block and it was just US, celebrating that we DID IT, while cheersing with a beverage or two." "We had the best time on the bus, just being us for those few minutes that we had before pictures with family." "We felt the relief, the excitement, and the realization that we were finally married radiating off of us!"   
Your advice to engaged couples
Because Suzanne and Jordan had 1 year and 9 months to plan the wedding, they both said they felt pretty good throughout the planning process and weren't too stressed. That's also partially why they wanted a longer engagement. However, both Suzanne and Jordan say they were a little stressed about handling the wedding details leading up to the wedding. The last minute wedding details are what we needed the most help on. "Have helpful friends, who are willing to help, without always giving their opinions," recommends Jordan and Suzanne.