Omar and I met at Lane Tech High School in Chicago our freshman year. We remained friends for the next 12 years until suddenly we found ourselves spending more and more time on the phone and going out one on one instead of with our usual group of friends. We were apprehensive but decided to risk our friendship and see if it could turn into something more. This gamble definitely paid off as all those years that we spent building trust and being so comfortable around each other quickly made us realize that we were a perfect match.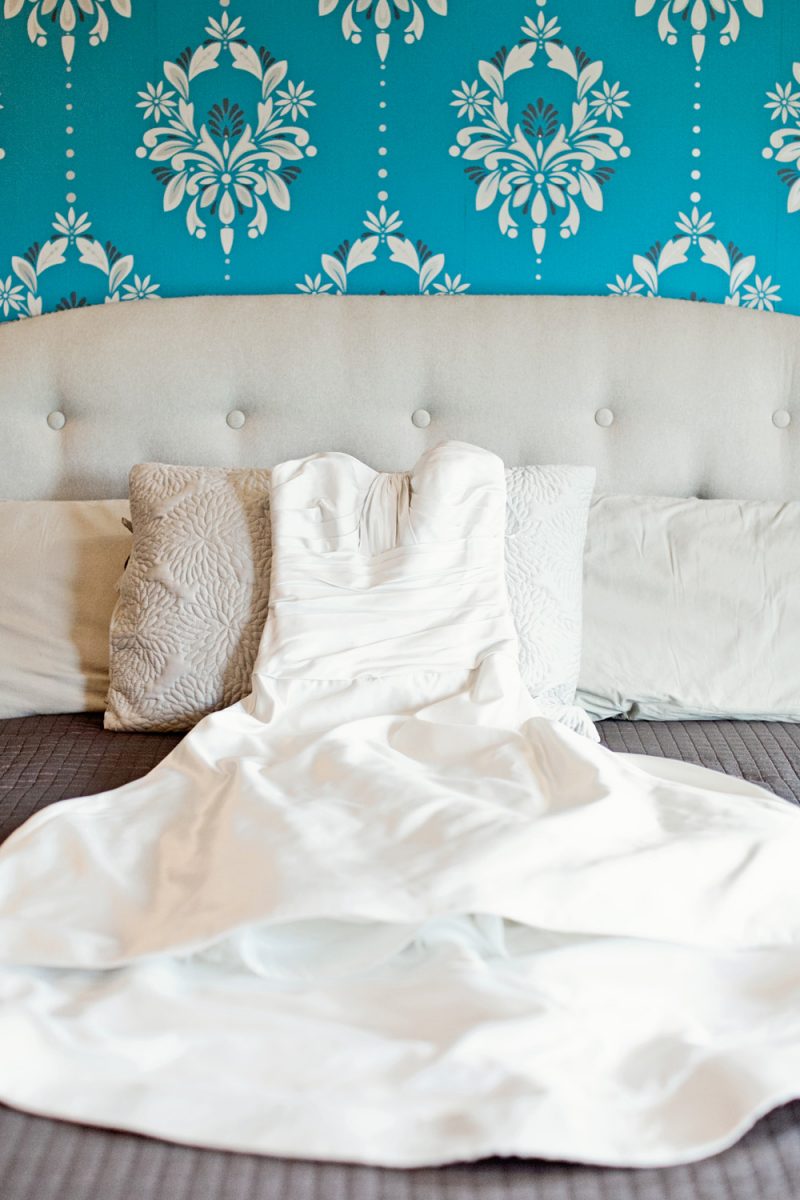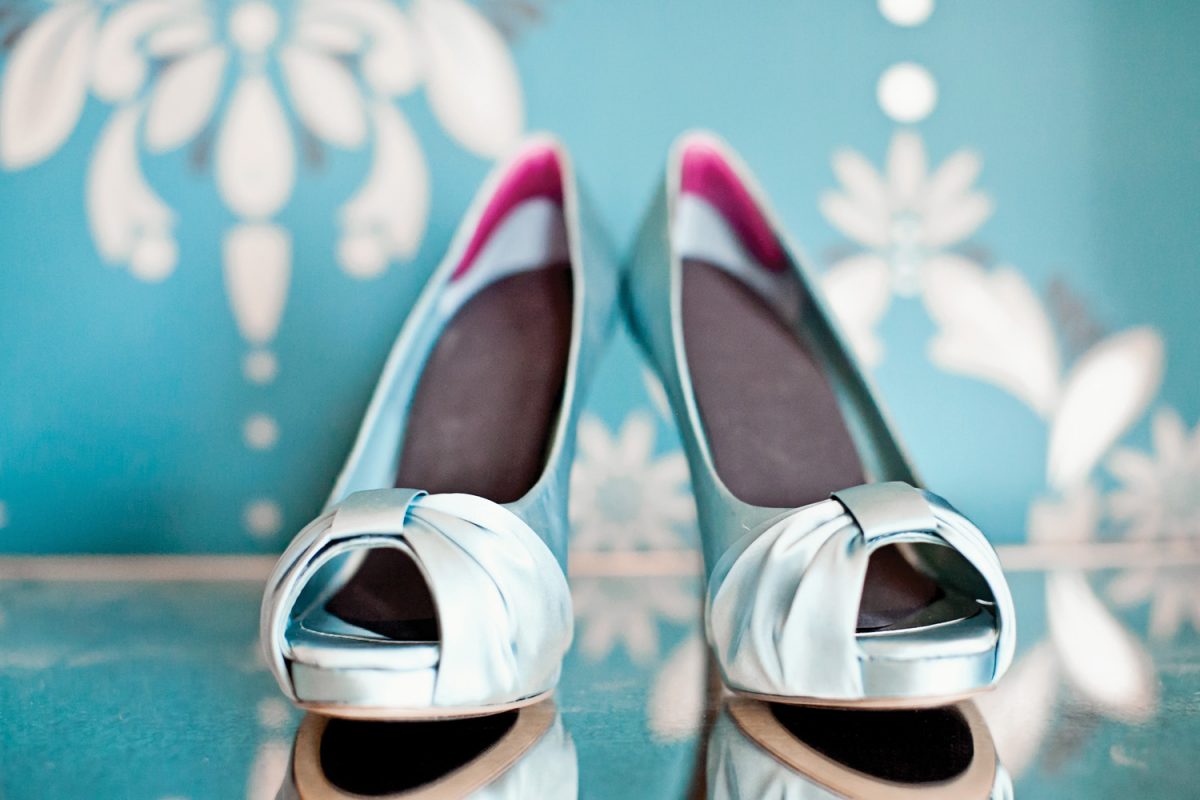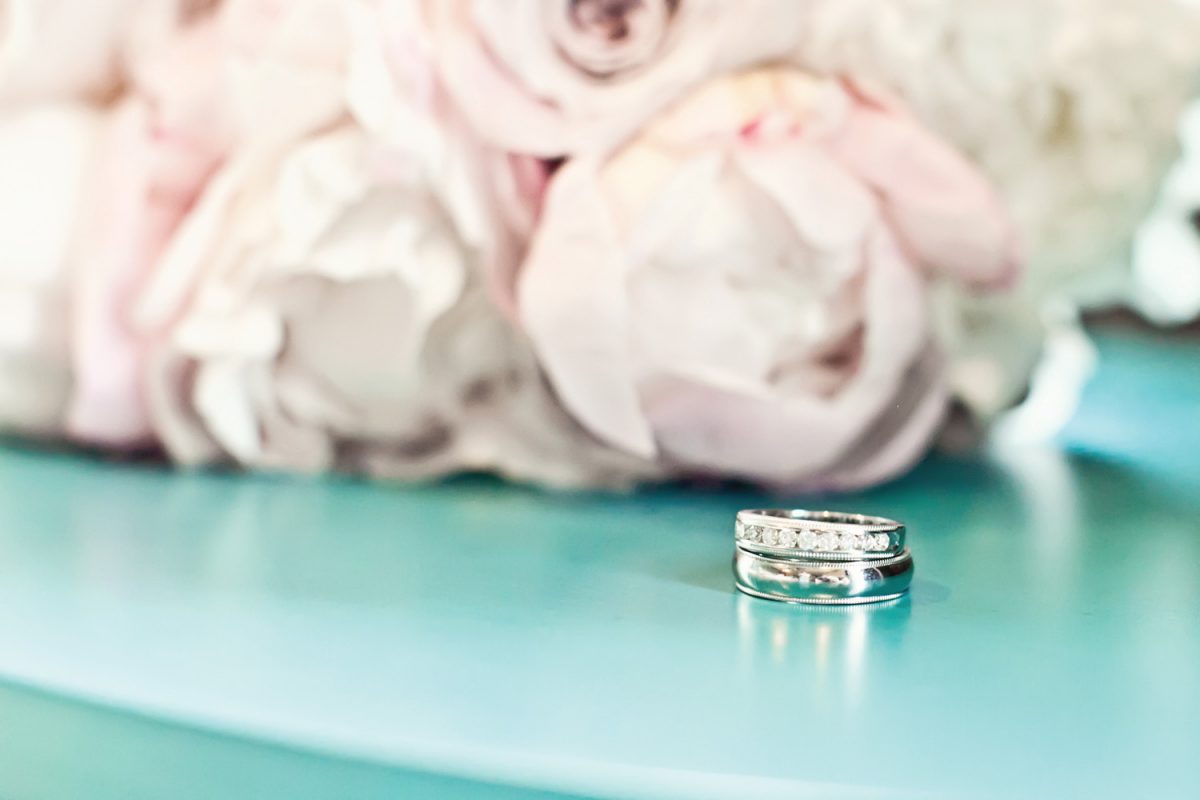 We were legally married in 2011, but we did not share this with most of our family and friends. We did not feel that it was official until we were married in church. It took us a little while to get there as we were in the midst of restoring a 100 year old graystone that we purchased in 2009. Given our love of antiques, it was obvious from the beginning that we wanted a vintage-themed wedding.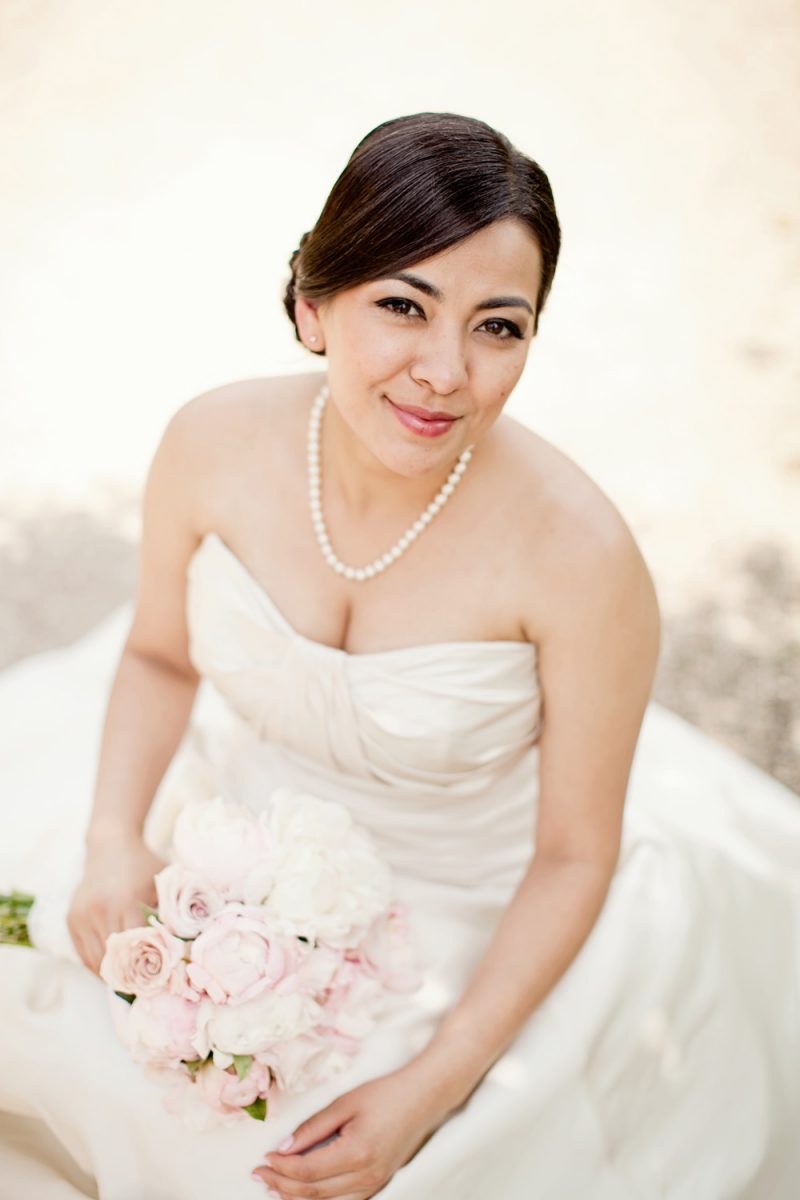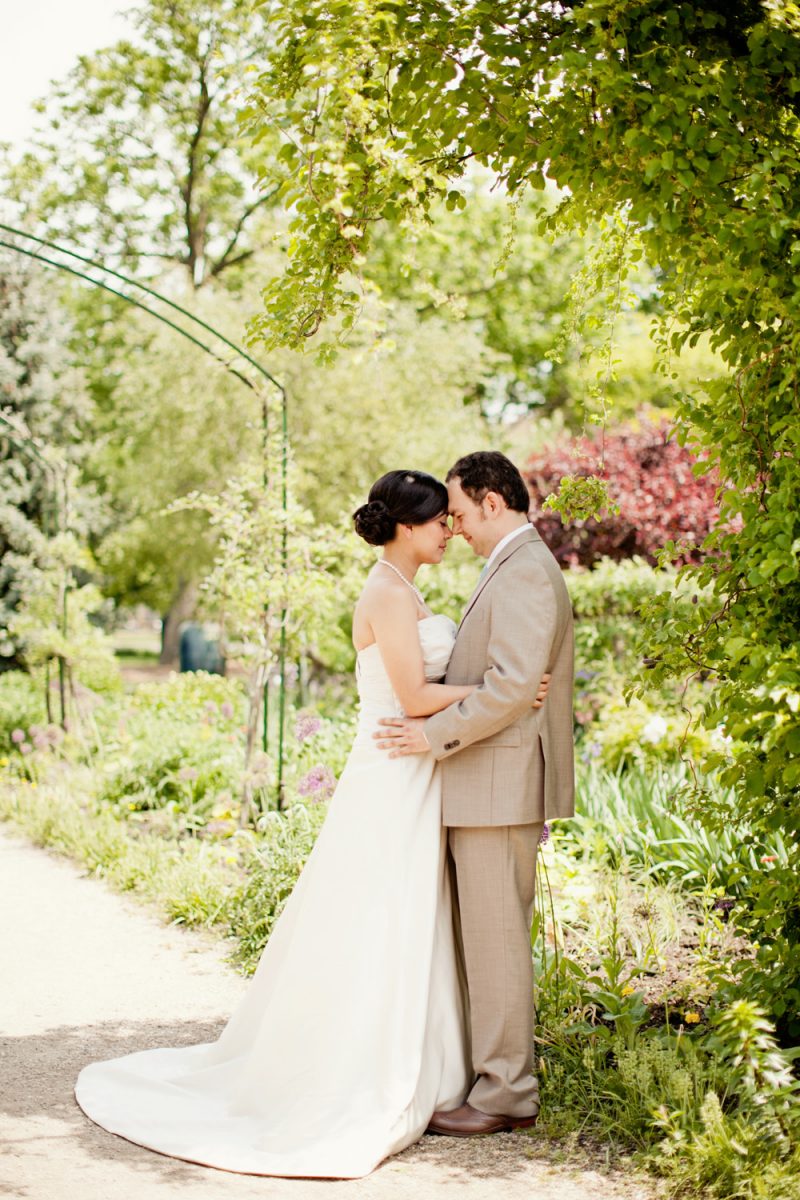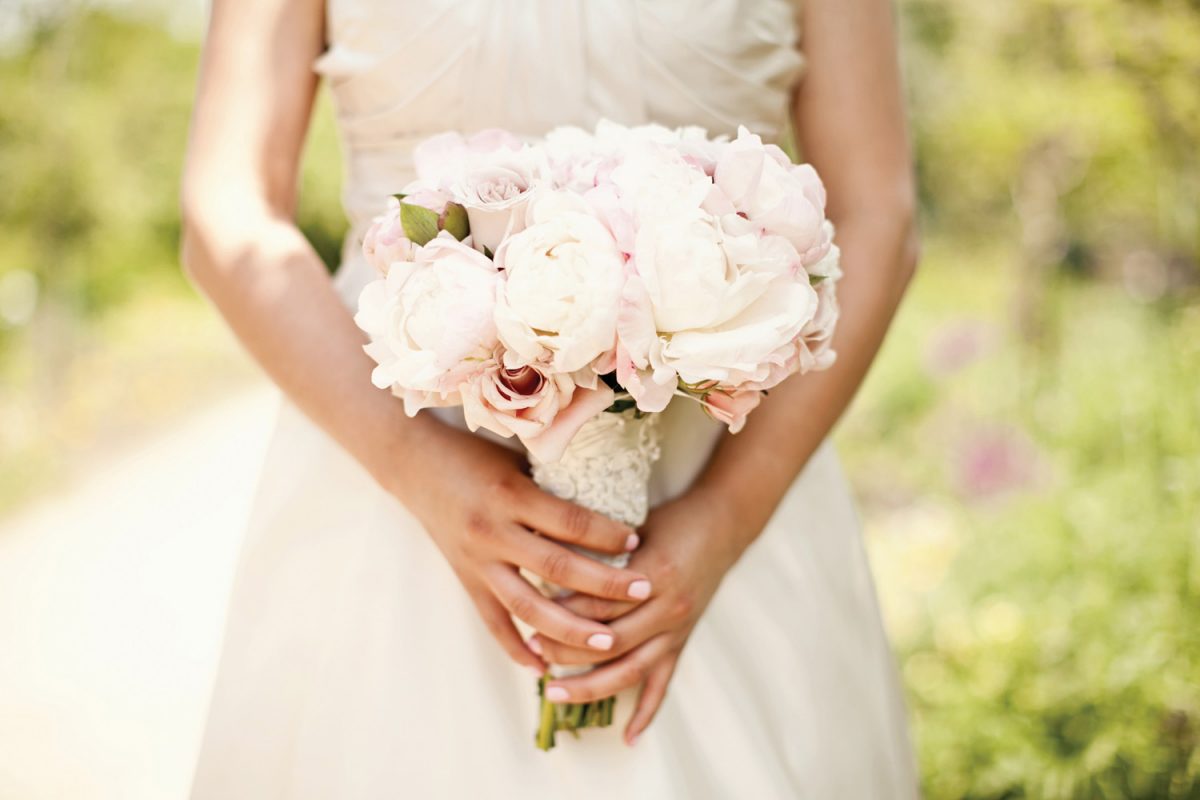 We found the perfect backdrop for our reception in Room 1520, it was the first and only venue that we looked at and we just knew it would be the perfect blank slate for what we had in mind. The ideas came from wedding magazines, and websites like Pinterest and Etsy. Throughout the year, I collected vintage frames, mason jars, and crystal vases that we could use for the centerpieces. When I couldn't find the perfect lace tablecovers, Omar's grandmother brought the lace from Mexico, and with the help of his aunt we made 20 tablecovers in one week!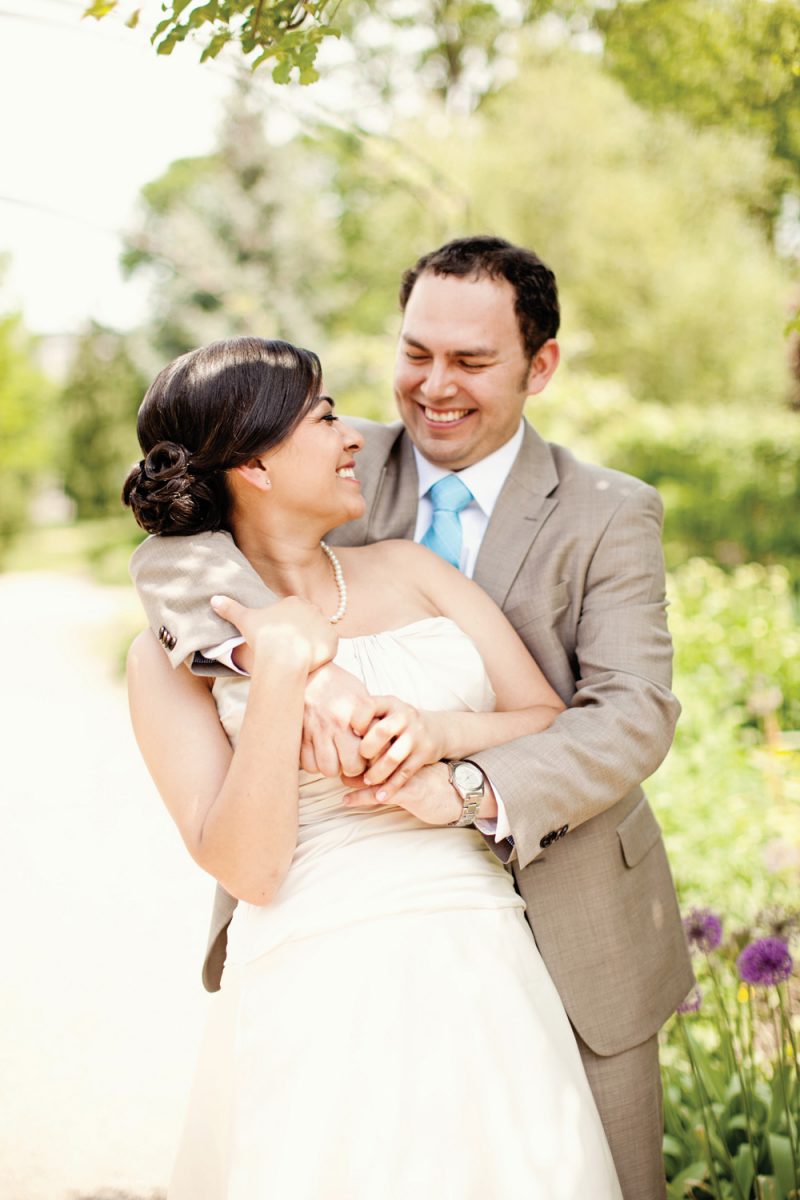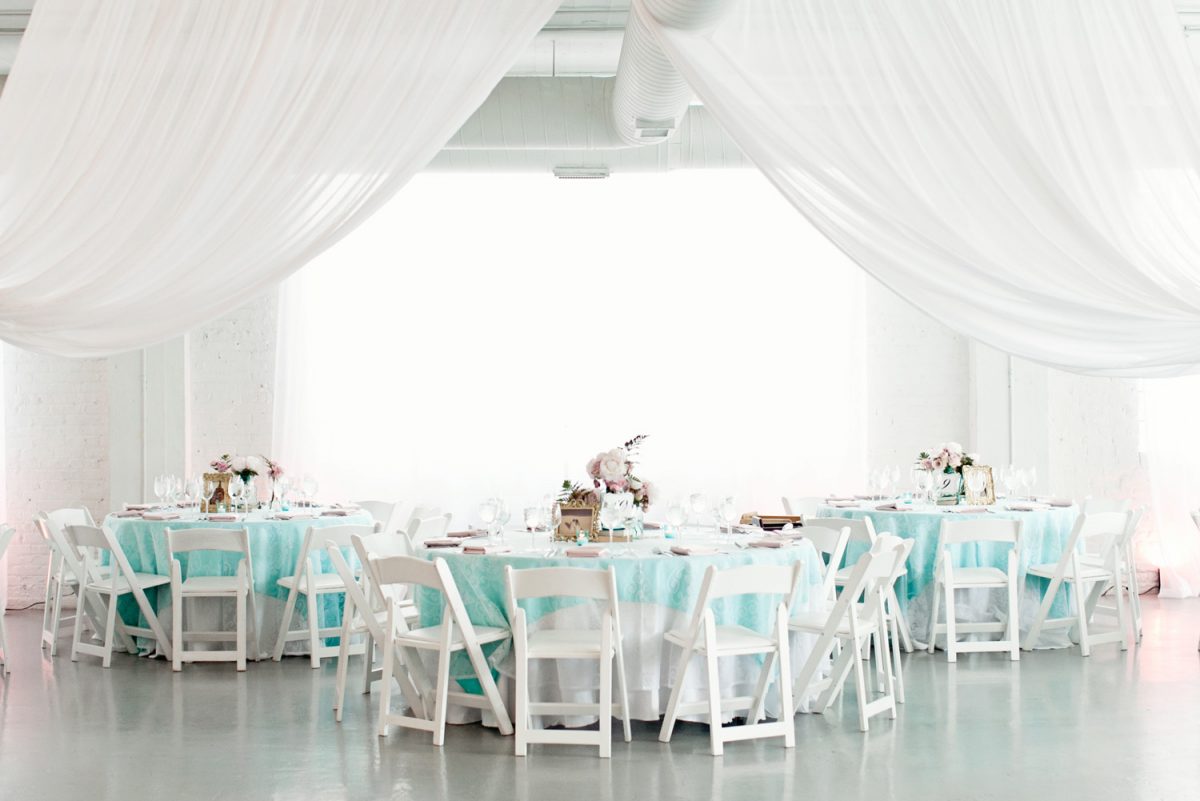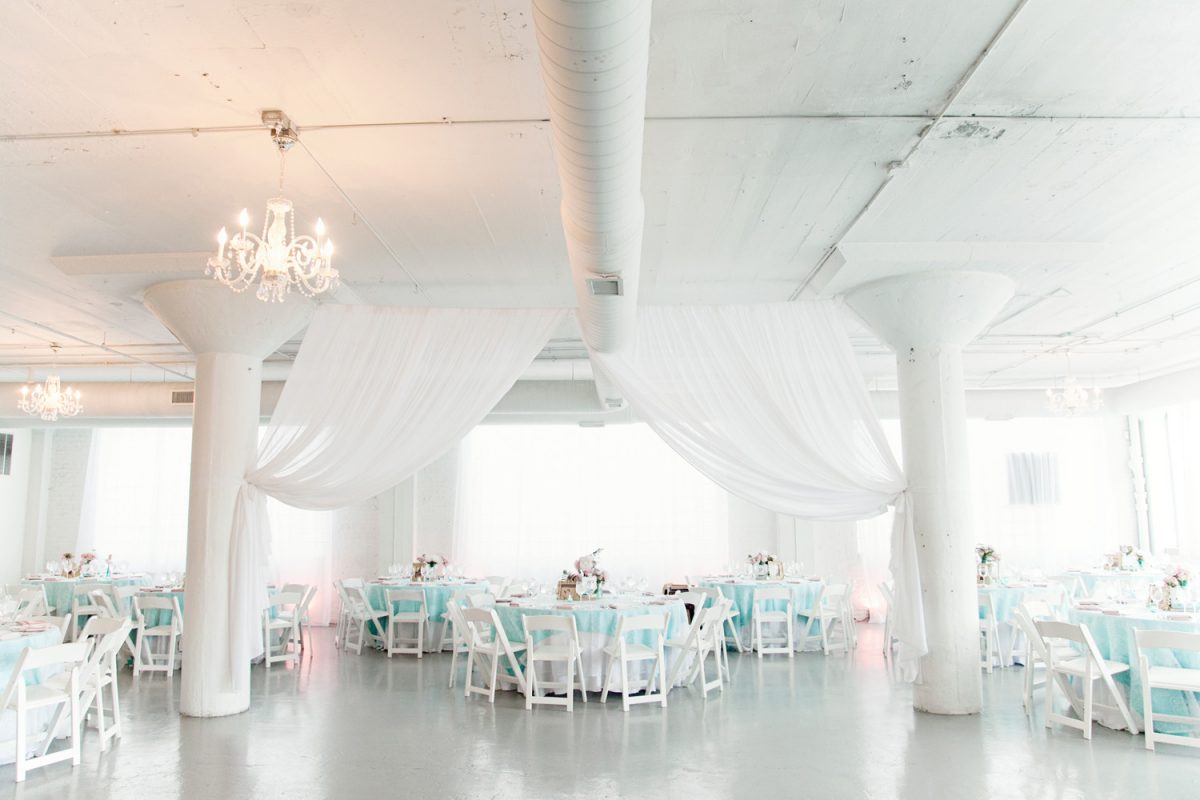 The week before the wedding was stressful, with trying to get our home ready to host the rehearsal dinner and making sure that every detail would be just right. Luckily, we had the help of our family members who were happy to pitch in. The day before the wedding, our families helped us make the centerpieces and prepare everything for the ceremony and reception.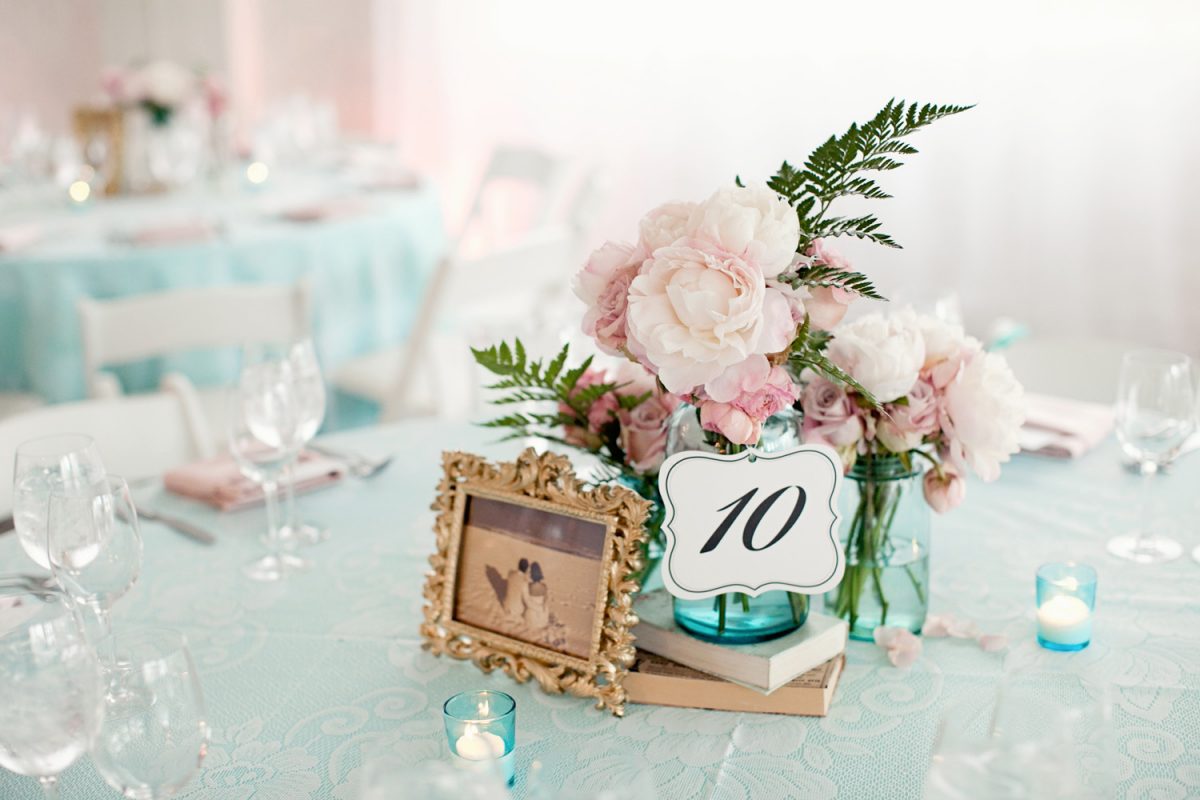 Finally, the day we had been planning for so long had arrived! After prepping the morning of the wedding with my mother, grandmother and sisters at Chicago Avenue Salon, we returned home and started getting dressed for pictures. We were so fortunate to have found our photographer Penny Frazier; although we had met with her only a few times throughout the year, she made us feel so comfortable and at ease. Throughout our home renovations, I always envisioned coming down our staircase with Omar waiting for me at the bottom, hand outstretched. This moment finally became a reality and Penny was there to capture it.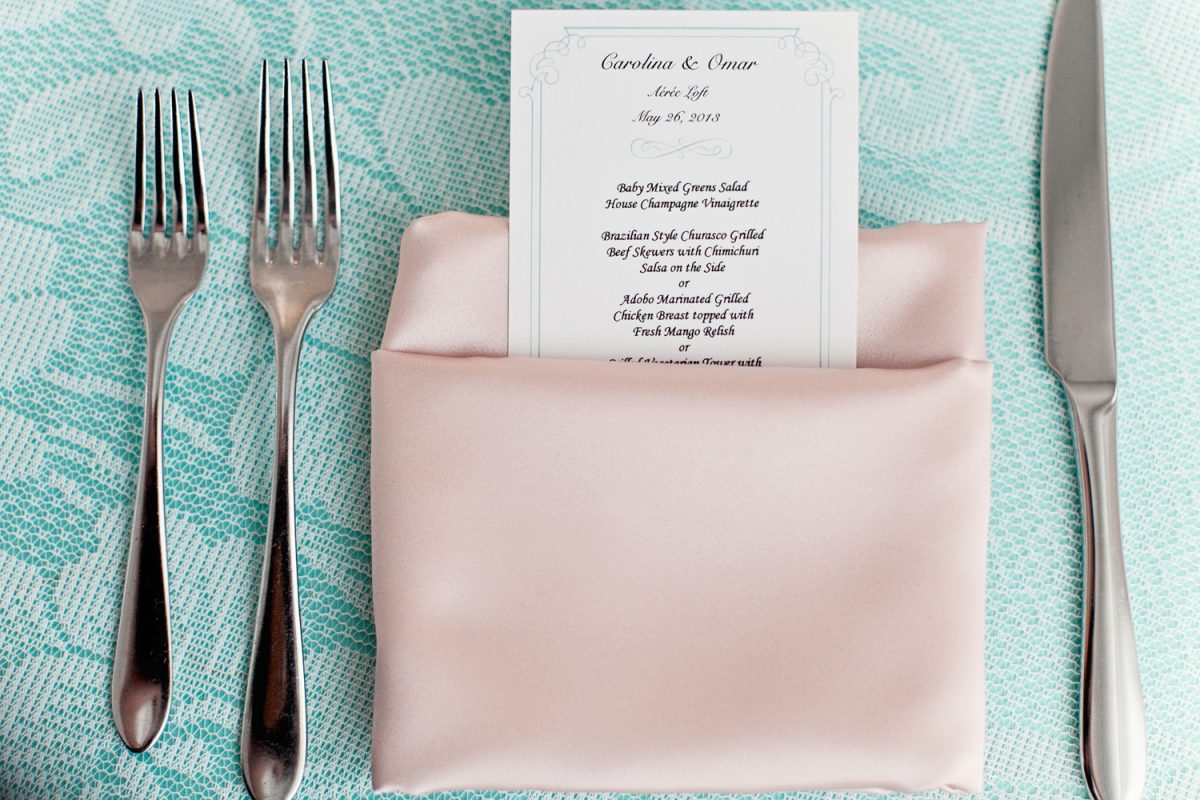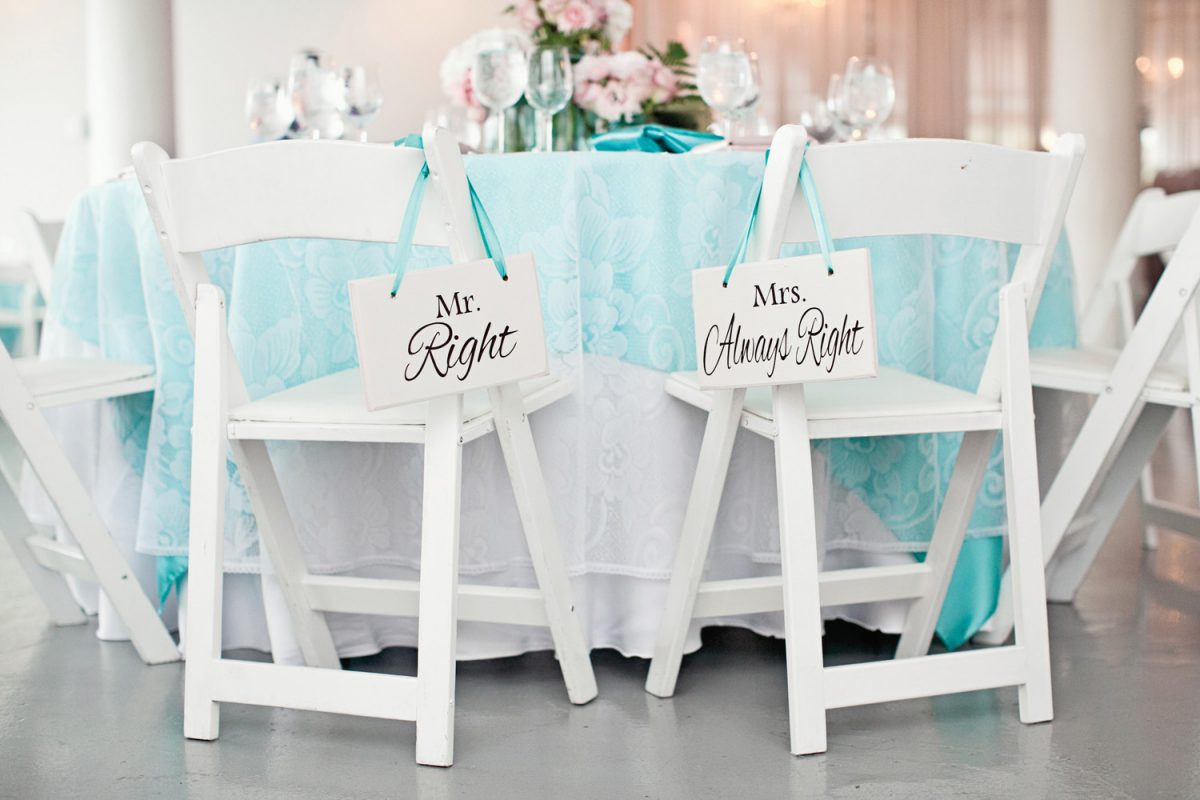 The ceremony was very special for us, the previous priest from our church who had become like a member of our family throughout the years, flew in from Mexico to preside over our wedding. All of the stories and humorous insight that he brought to the ceremony made it very personal for us and made our vows that much more meaningful. Another very personal touch were the beautiful rosaries that my grandmother crocheted and were given out during the ceremony, while the mariachi played in the background.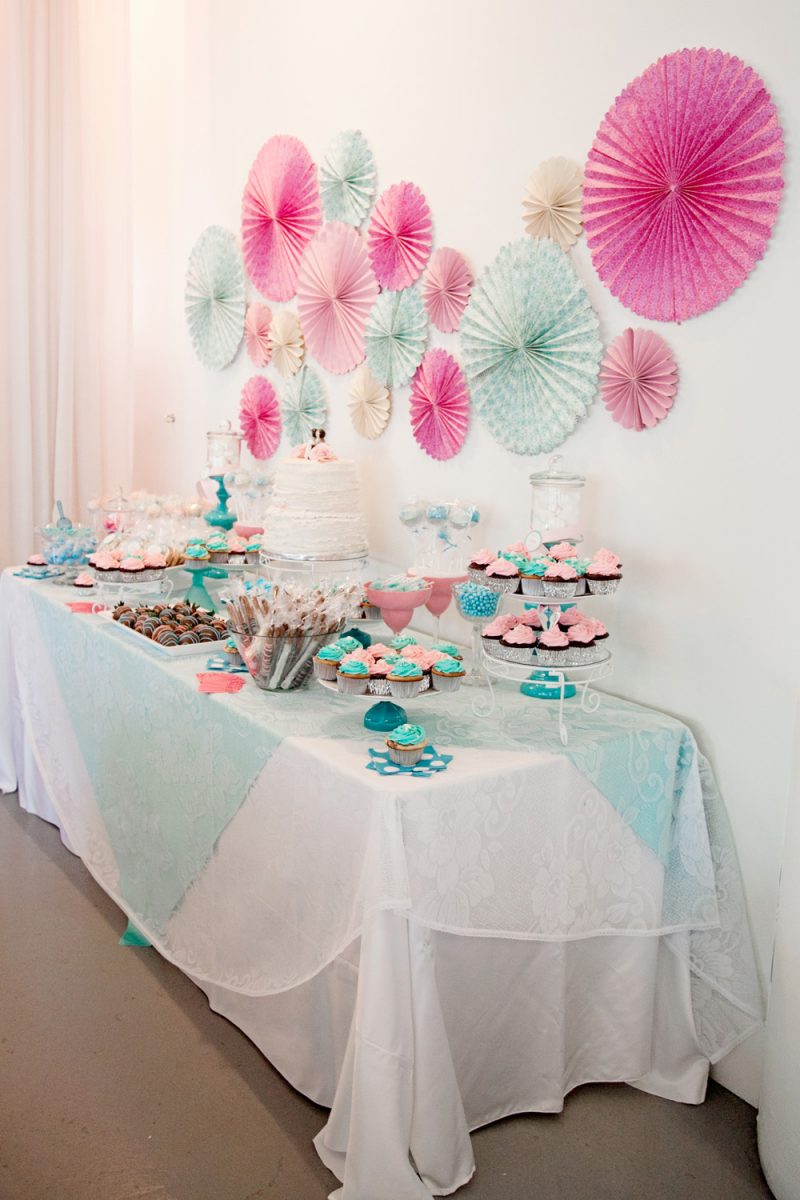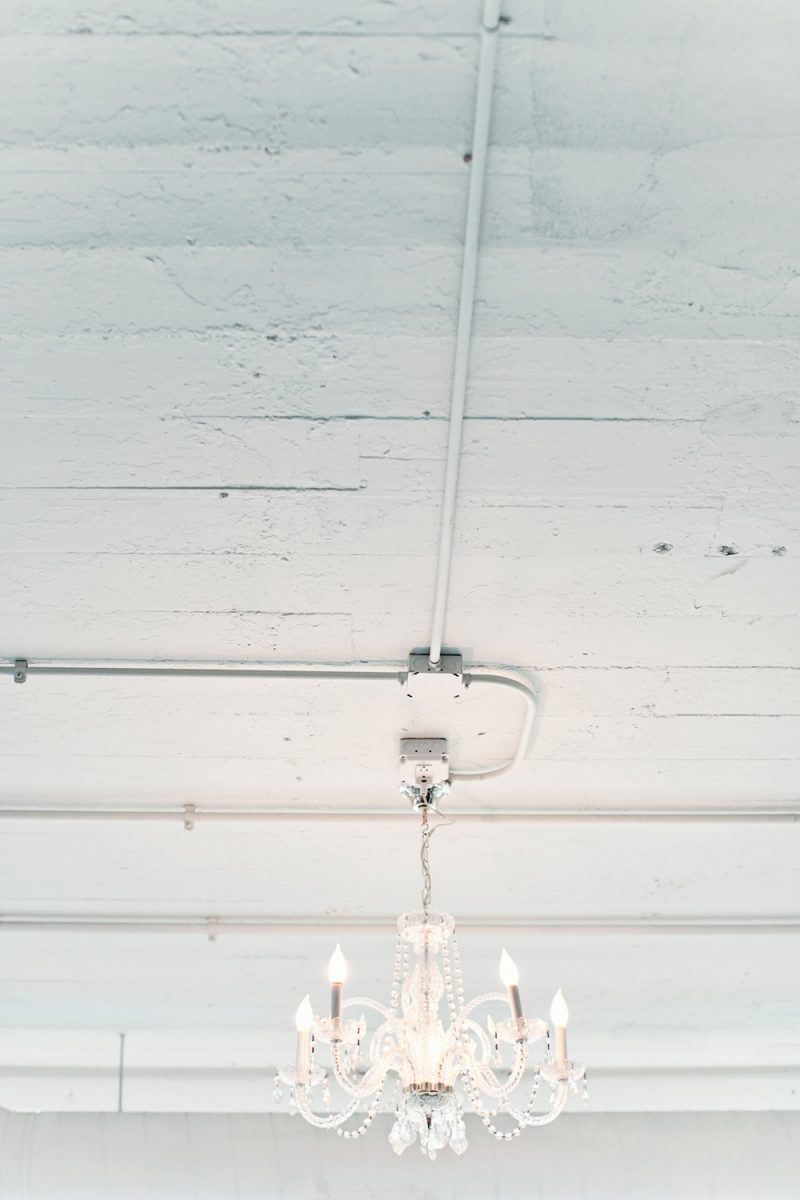 Once the ceremony was over, I felt there was nothing else that could make me any happier, and then I saw the reception space for the first time. Our coordinator Laura had made sure that everything looked just as we had envisioned, and it was beautiful. From that moment on, any minor thing that didn't go perfectly as planned didn't matter anymore, it was time to enjoy our day.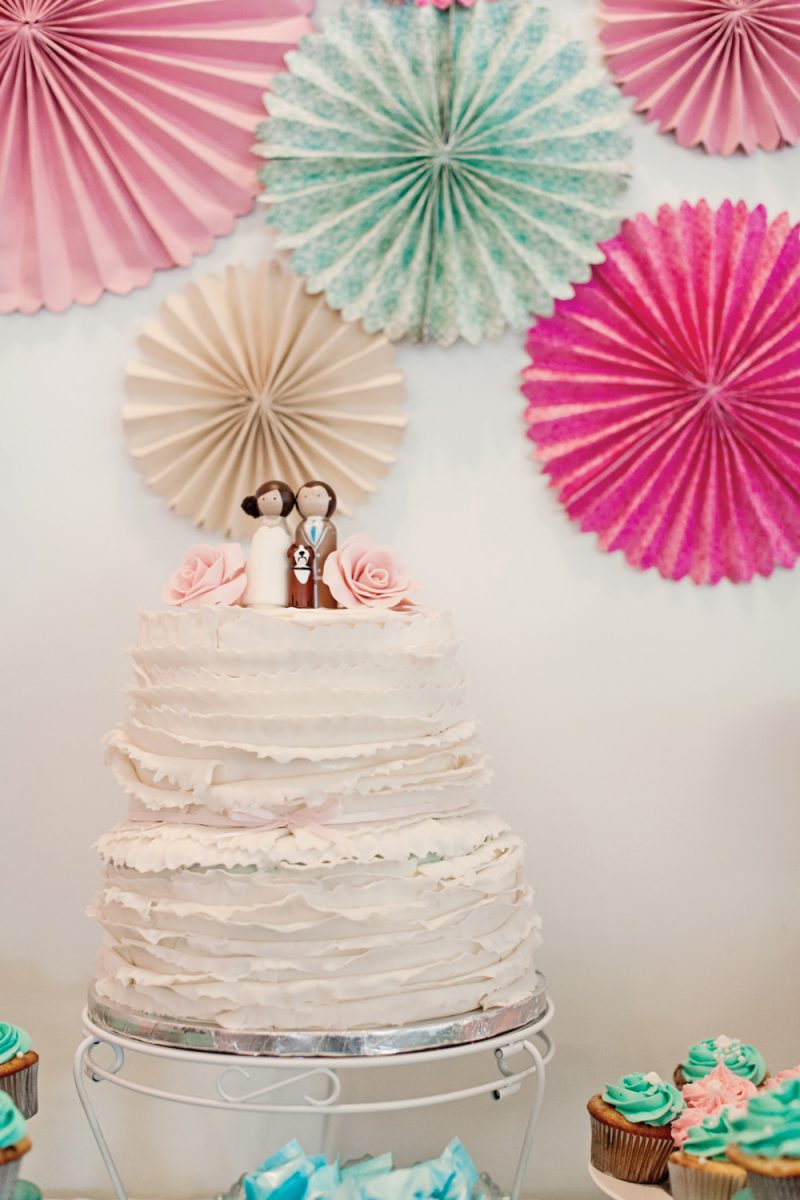 The team from D'Absolute Catering and Events was amazing. Everything from the food, to the service, to the bar was excellent, and we received so many compliments from our guests. Between them and the staff of Room 1520, the entire night was flawless. After dinner, we enjoyed some treats from the sweets table created by 3 Caketeers and then danced the night away surrounded by family and friends.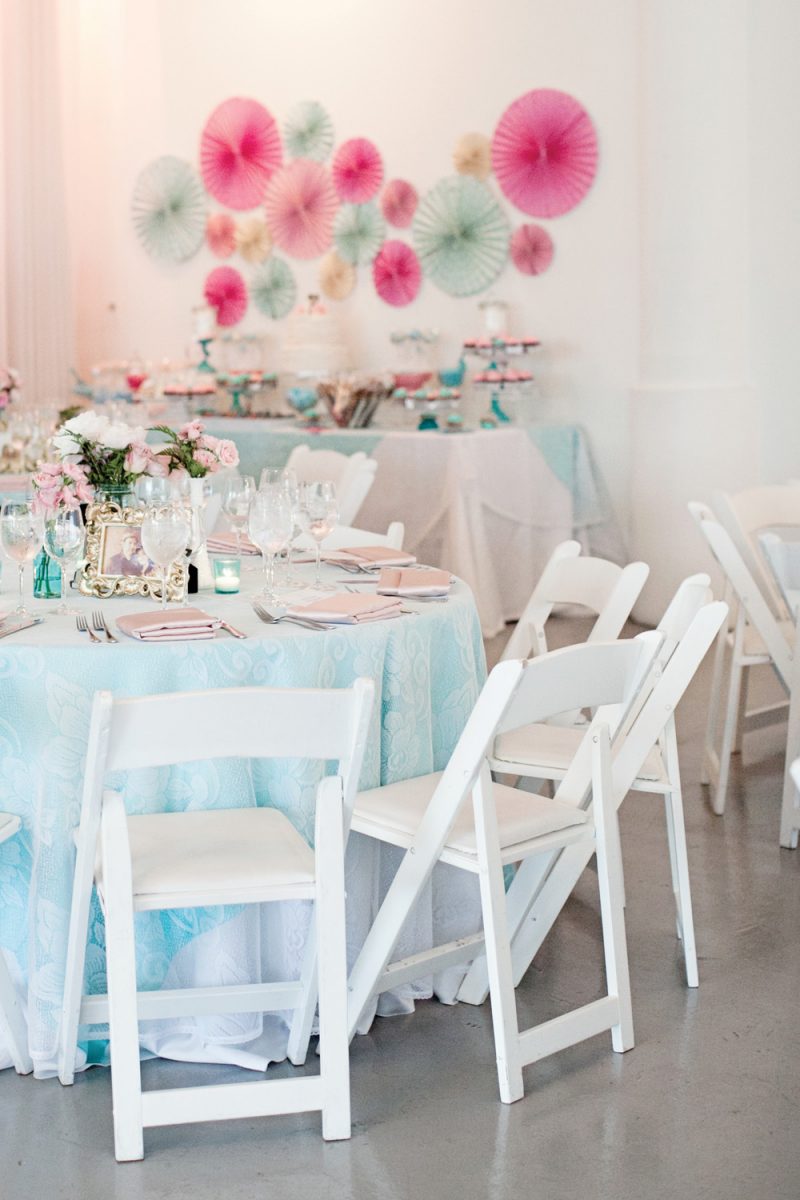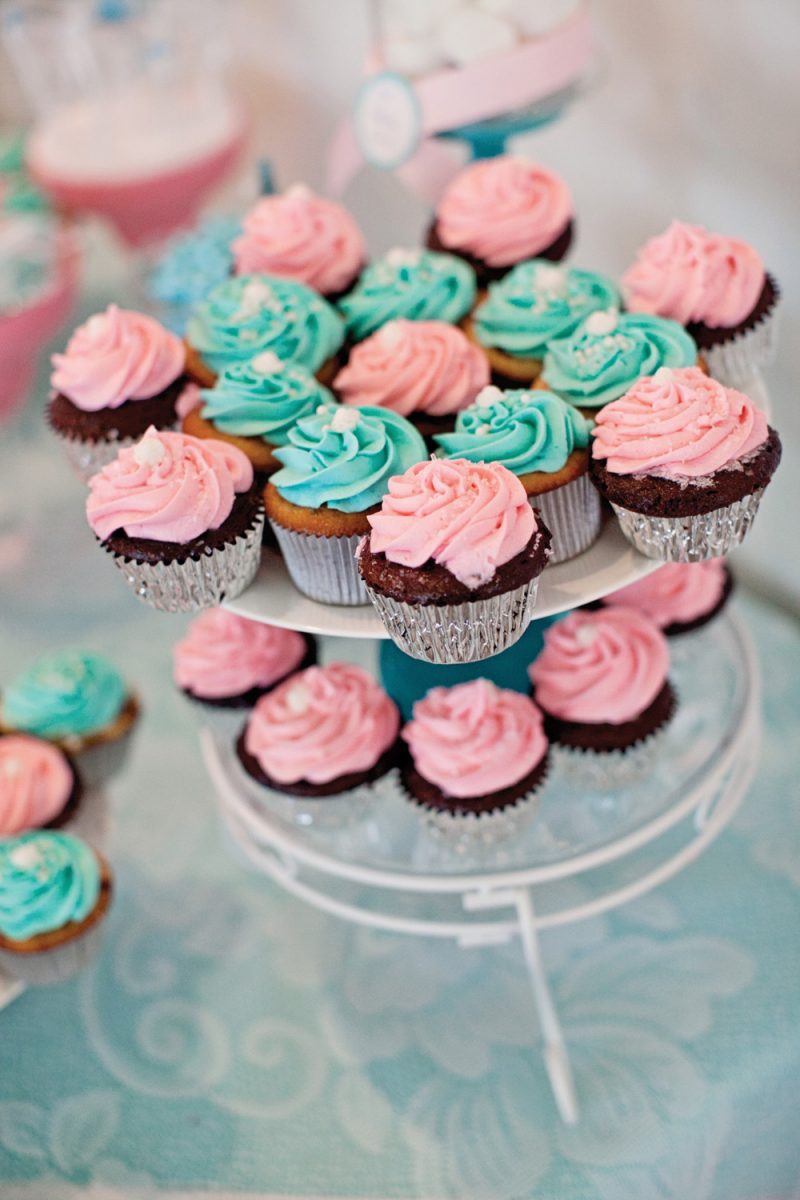 Our wedding celebration is so special to us because of the many personal touches that were part of the ceremony and reception. It was vital to us to maintain some of our cultural traditions but also make it our own. Although some of our choices raised some eyebrows (such as a cake topper featuring our dog, Tyson), in the end it came together beautifully and reflected who we are. Our advice to any couple planning their wedding is to choose whatever makes you happy, if you do this your love for each other will shine through.