Submitted by b graves photography
On-Location Marion Magnolia Farms
On a chilly day in May, a crew of vendors came together to pool their talents to create a vision that was one part boho, one part vintage, and one part Taylor Swift. Confused? Let me tell you the story.
It started with the magic of Marion Magnolia Farm, a beautifully restored barn venue with just the right combination of charm and sparkle. Then came the cake! This amazing cake was the inspiration for the entire color scheme. Kim of Sugarellas was so struck by an amazing floral dress worn by Taylor Swift, she passed it to Leah from Floradashery, and the rest was the stuff of editorial photoshoot dreams; complete with two baby goats. After the challenges of last year, it felt so good to come together as a team and fill this new space with life.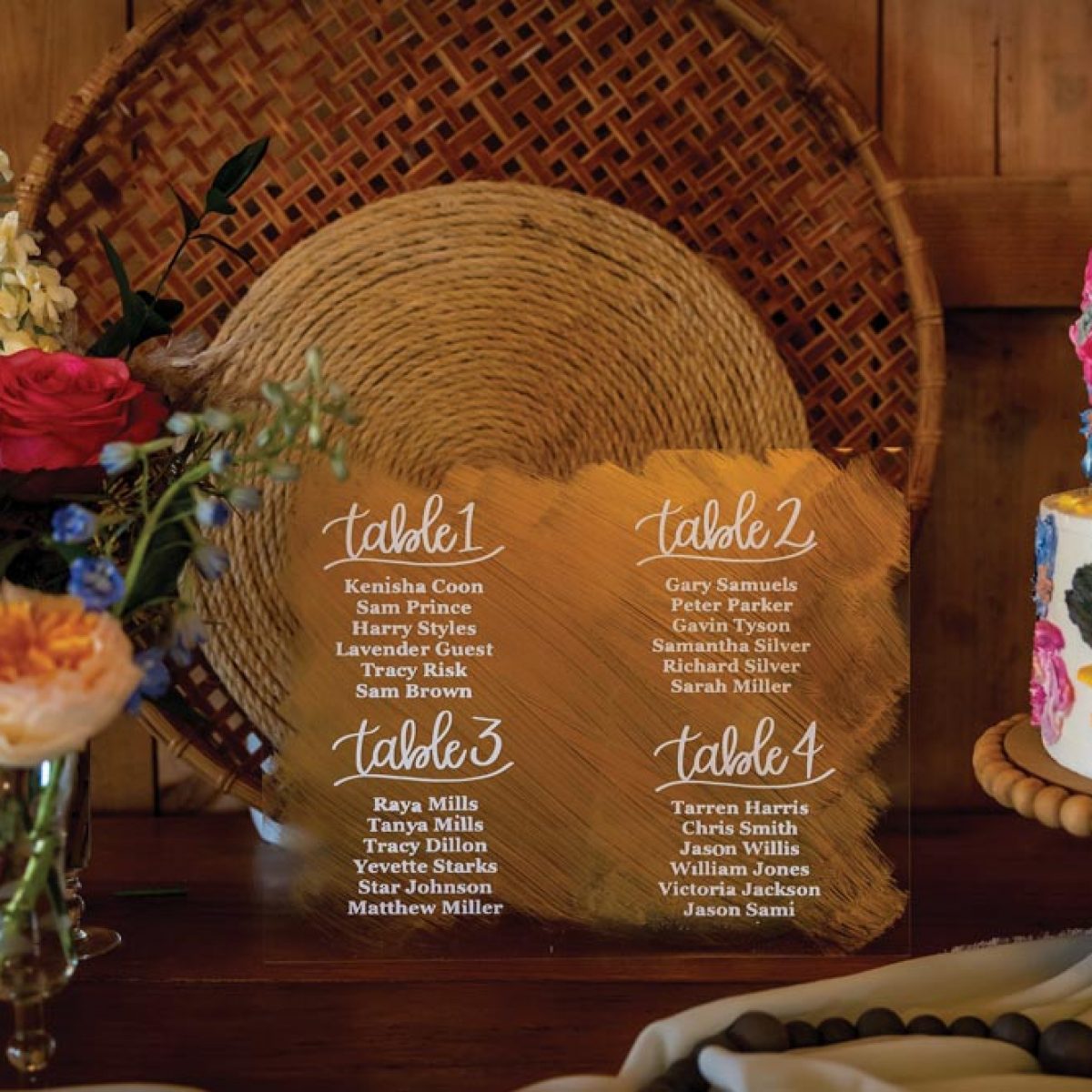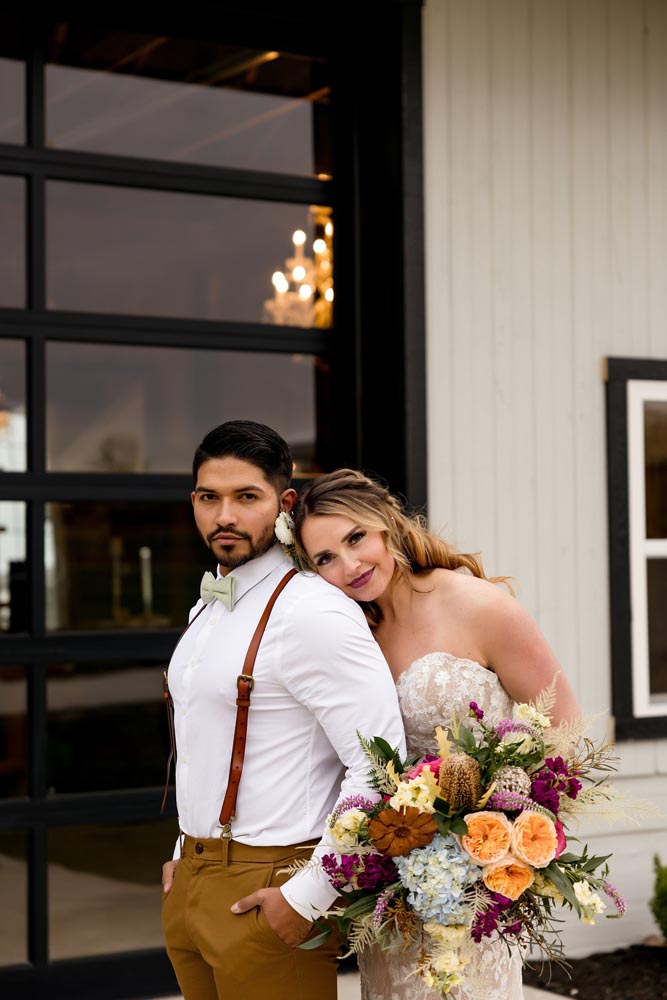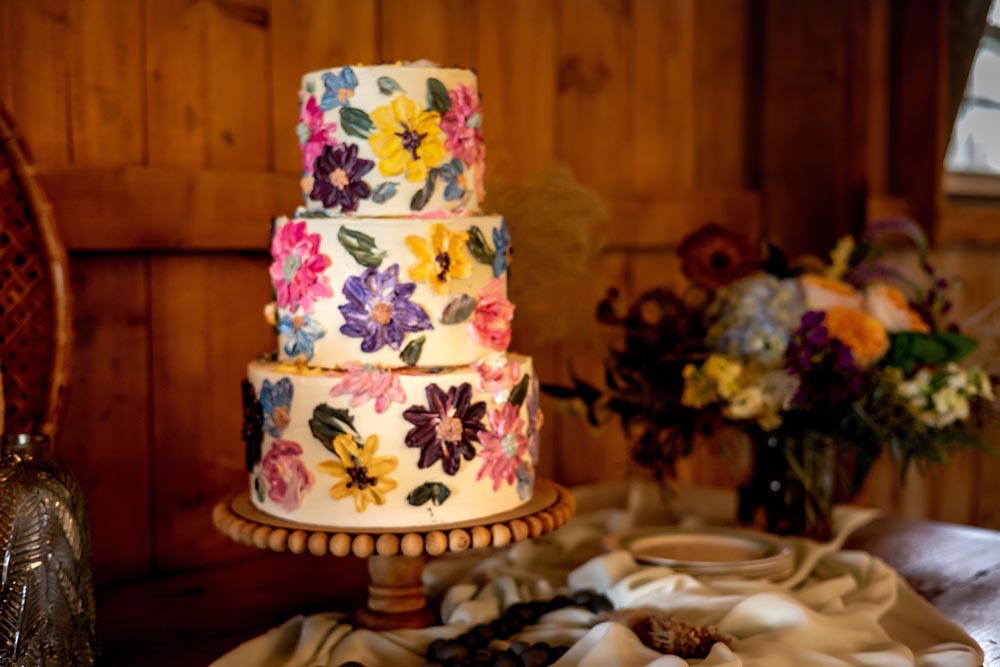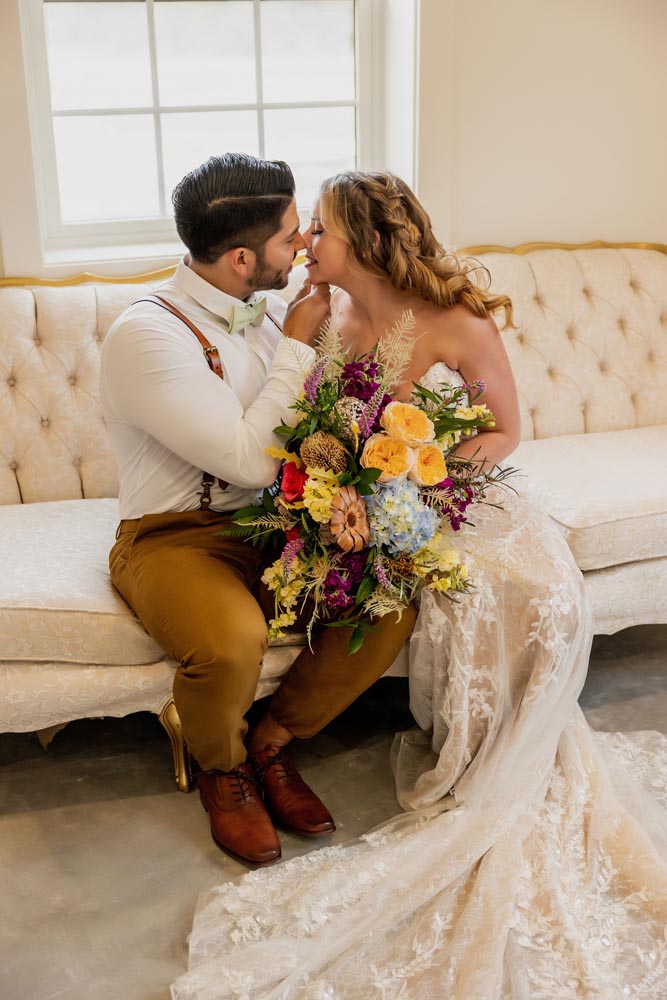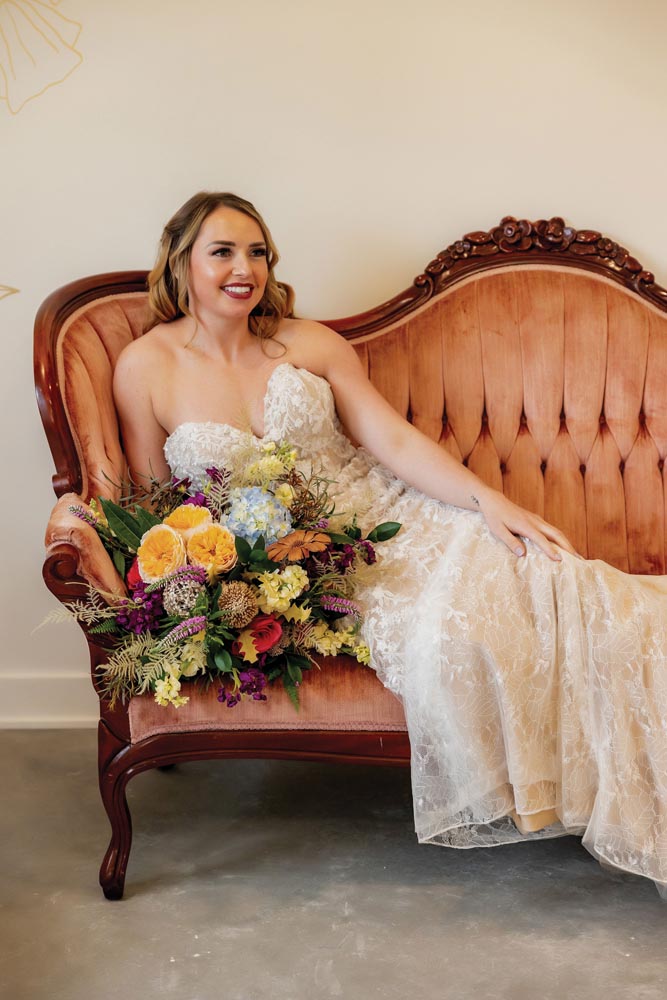 First on the scene was Sugarellas with the cornerstone — The Cake. But they did not stop there. They brought Ellie, a lovingly restored 1959 Garway newly dressed in white to complement any event. Then they set the table with the most exquisite vintage and modern tableware to continue to set the scene.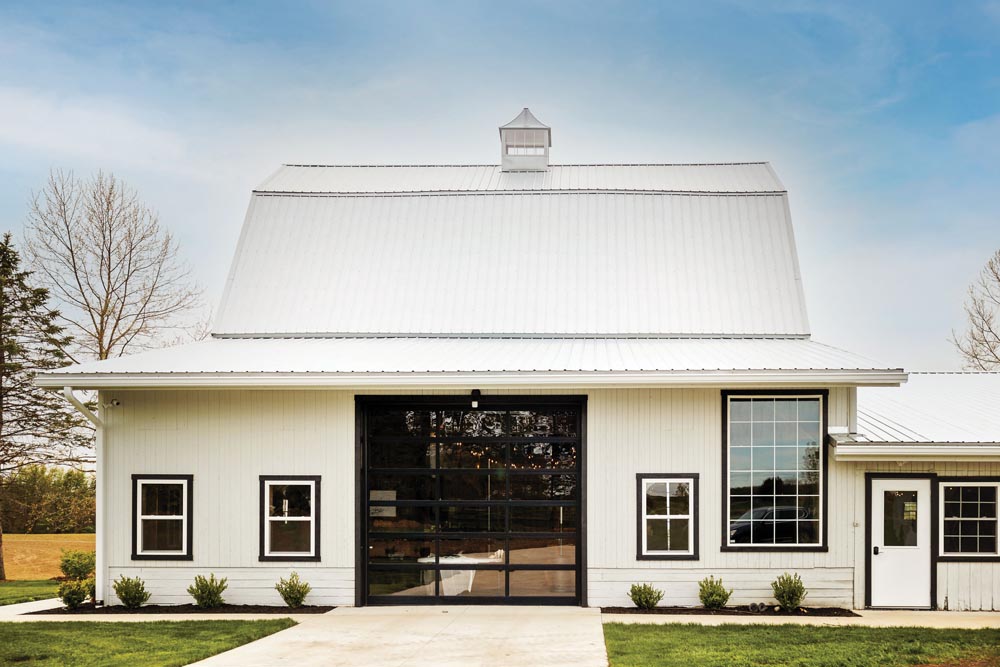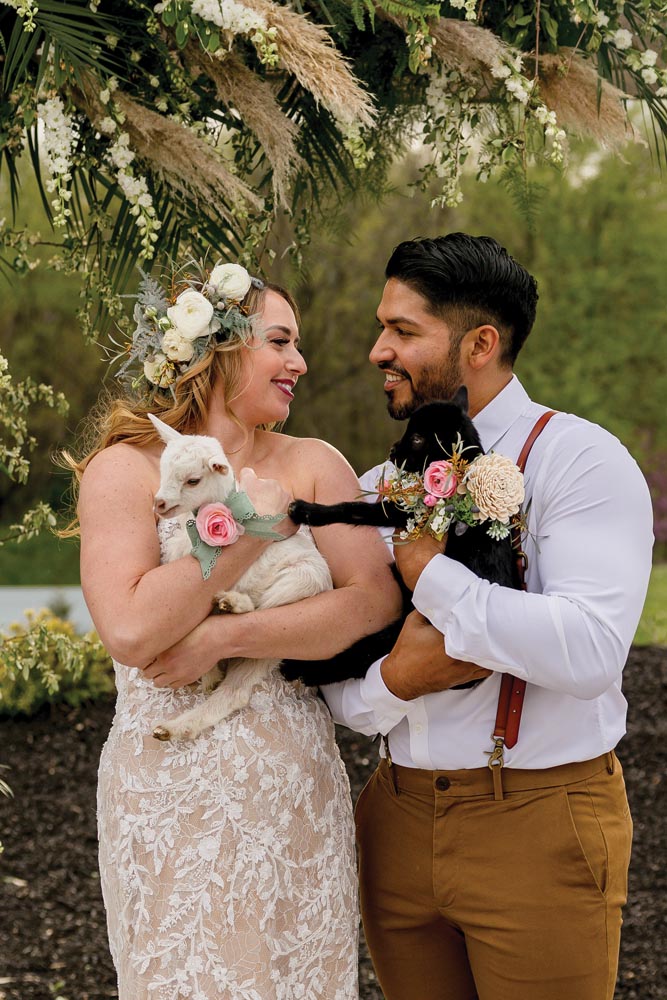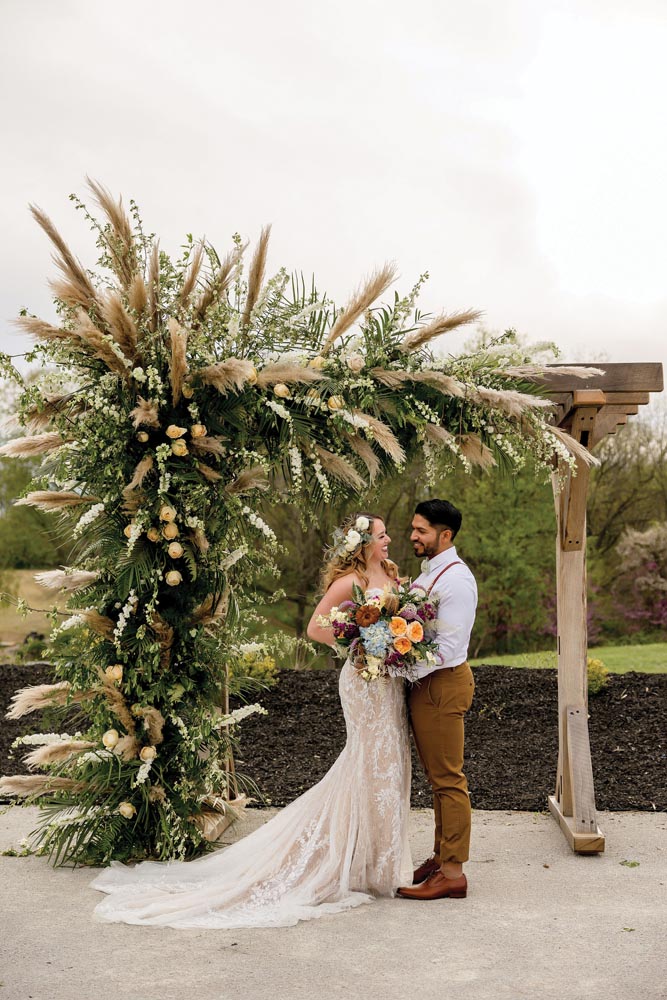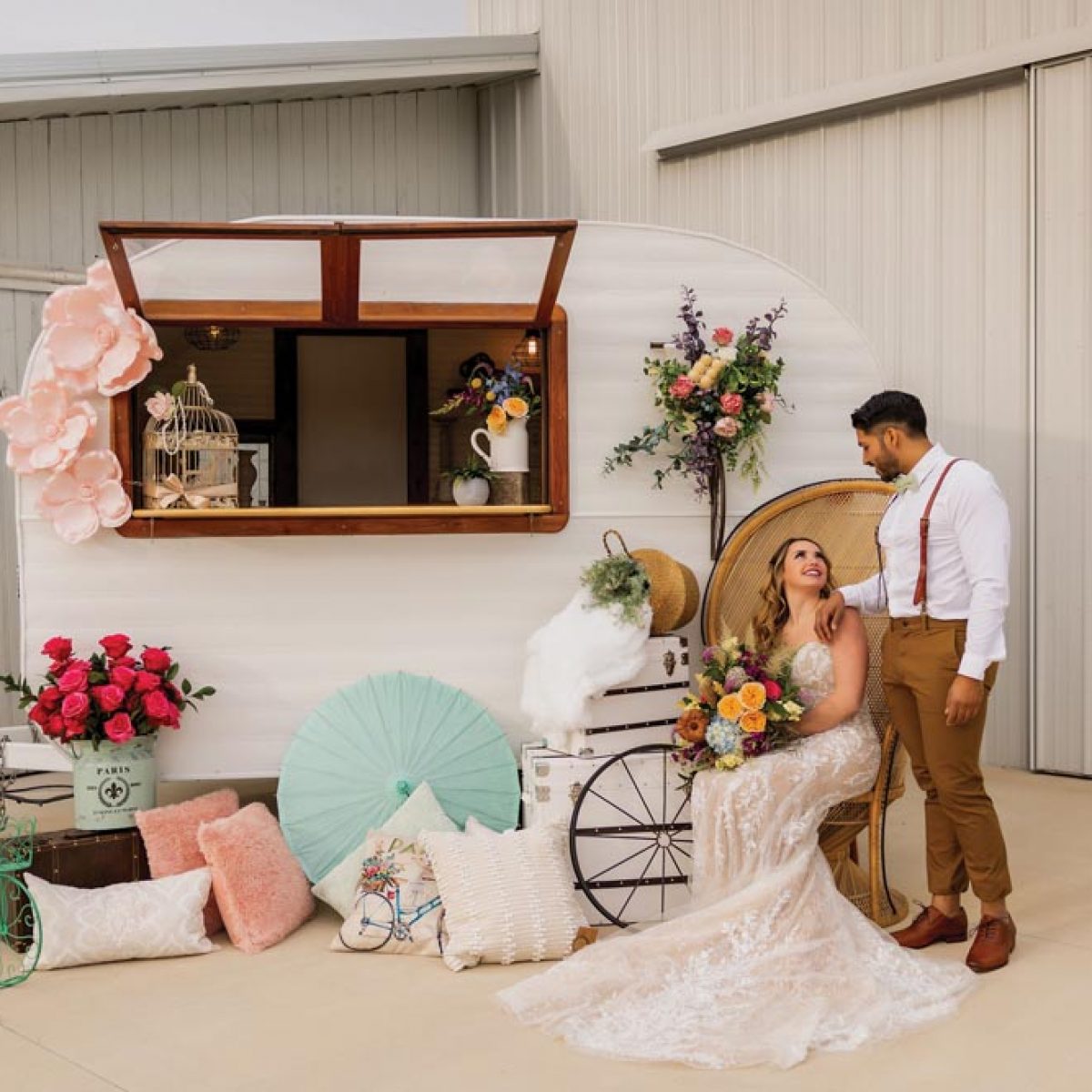 Floradashery transformed the outdoor ceremony location with a one-of-a-kind floral installation. The bridal bouquet with its bright pops of color echoed the design story that was carried throughout the space. Then as the cherry on top, Leah created floral collars for the baby goats.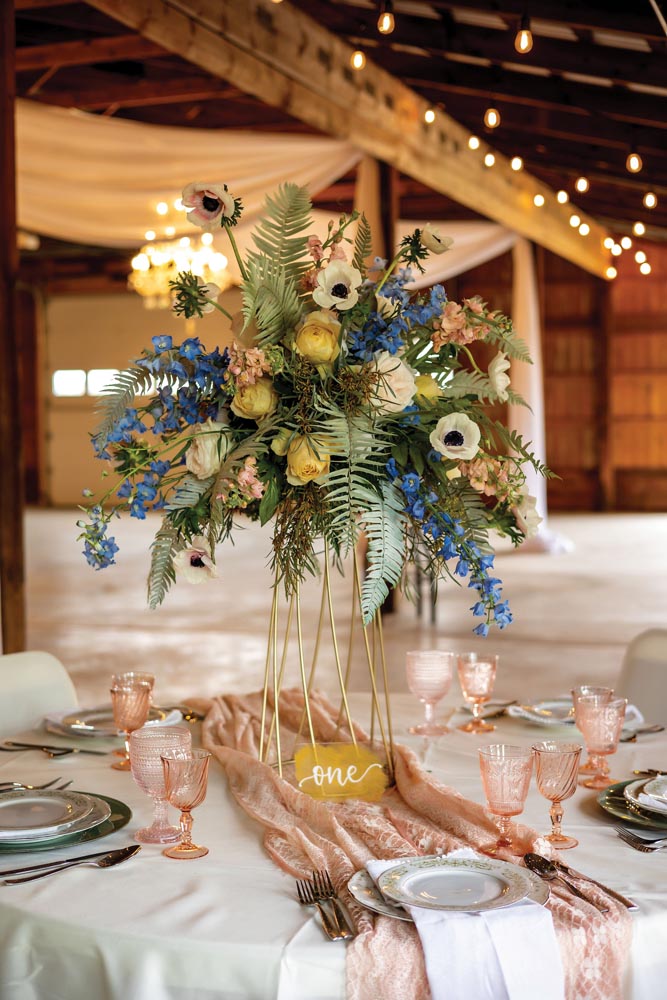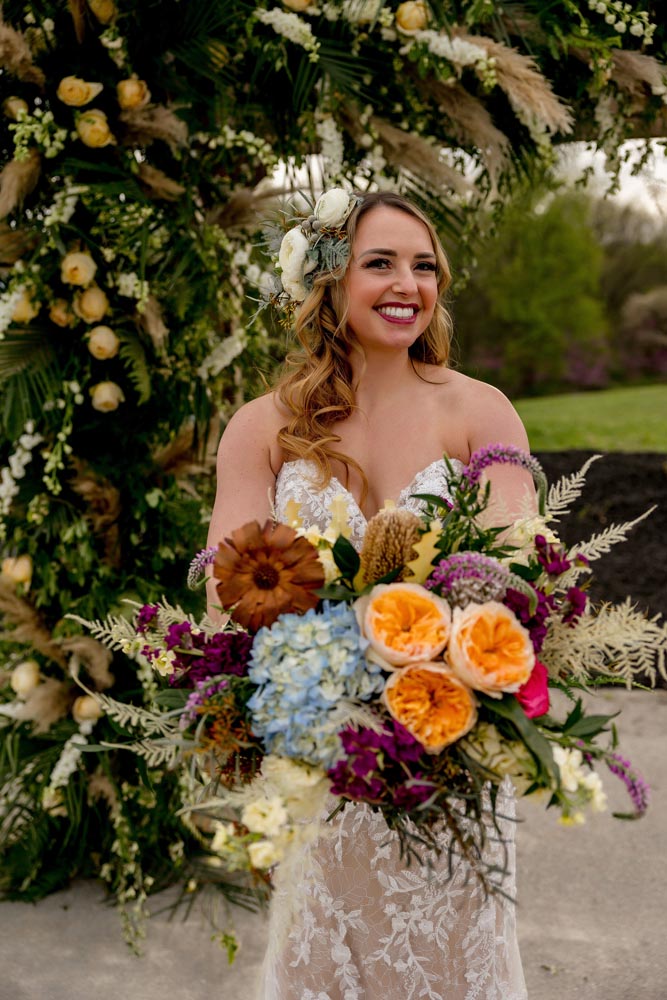 Every detail matters. From our hand-lettered seating chart and table numbers, created by Letters by Kenisha. To the dreamy wedding invitation suite by Pretty Petal Papers with hand-painted florals.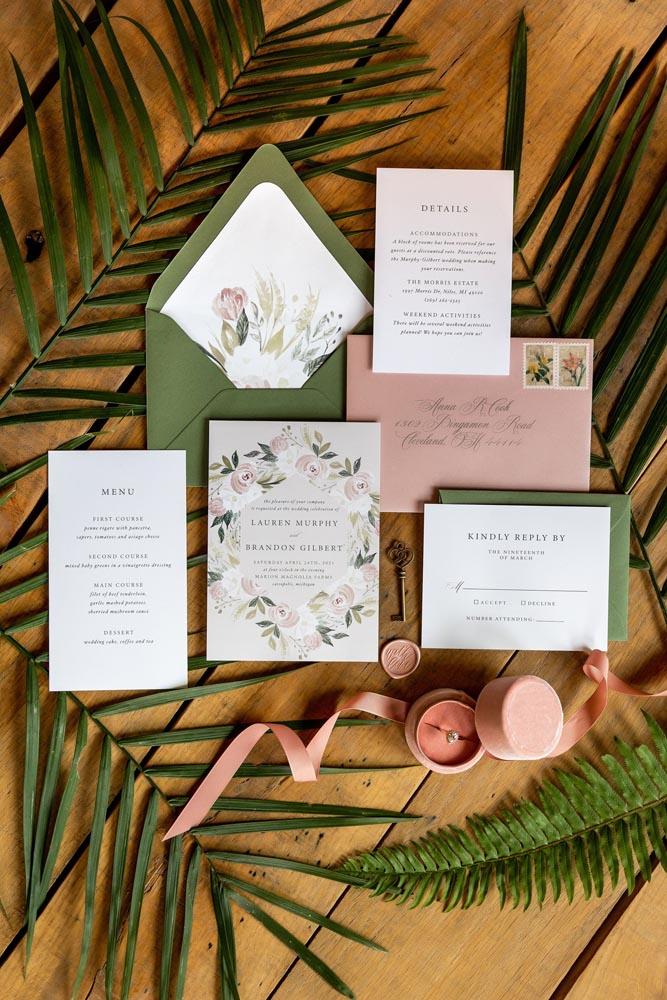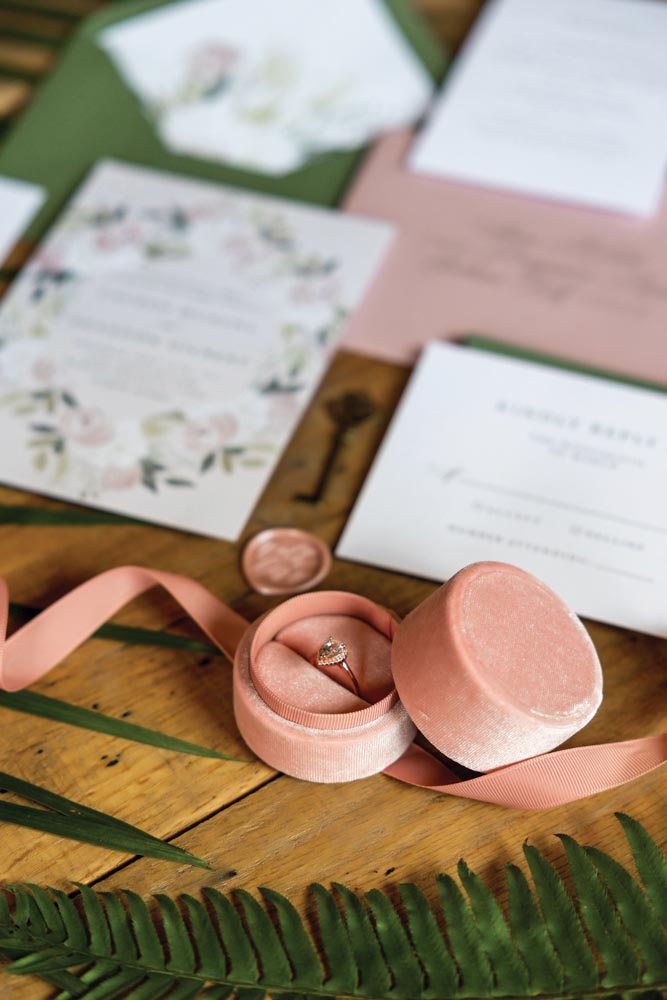 Every delicious element of our story was then perfectly captured by Brandi of b graves photography.