The possibilities are endless when you plan a Black and White Wedding. Whether you are looking for timeless, traditional, whimsical, or modern, the boldness of Black and White can accommodate most any vision. Want to add an accent color? The contrast against the Black and White will make your color pop! Black and White allows more flexibility that any other color scheme as it looks great any time of year, and in any backdrop from a barn in rural Indiana to a rooftop in Chicago. Take a look at how 10 Vendors came together to create a feeling of Timeless Elegance at Signature Banquets in Lowell, Indiana.
Signature Banquets has a space for wedding ceremonies, that was transformed into nothing shy of a fairy tale using drapery and lighting provided by How Sweet It Is Events and MB Events. Candlelight and florals added just the right amount of warmth and beauty.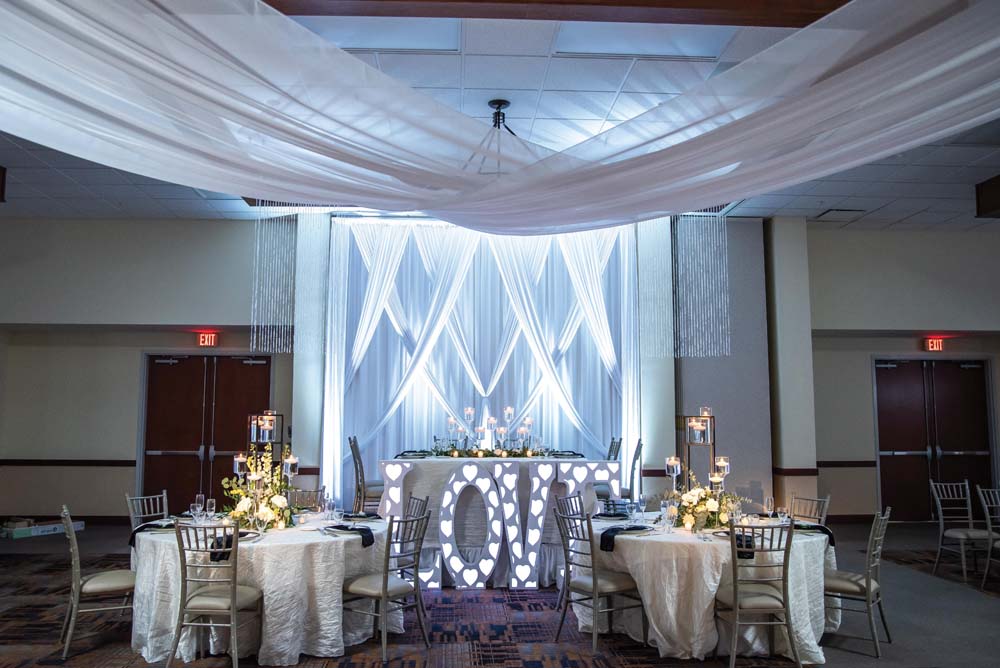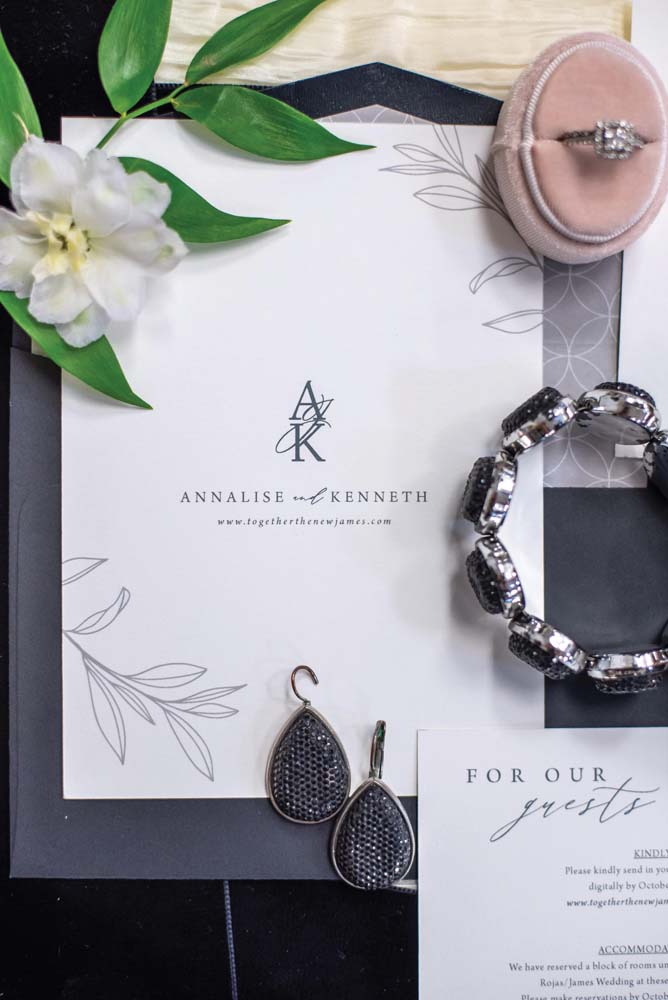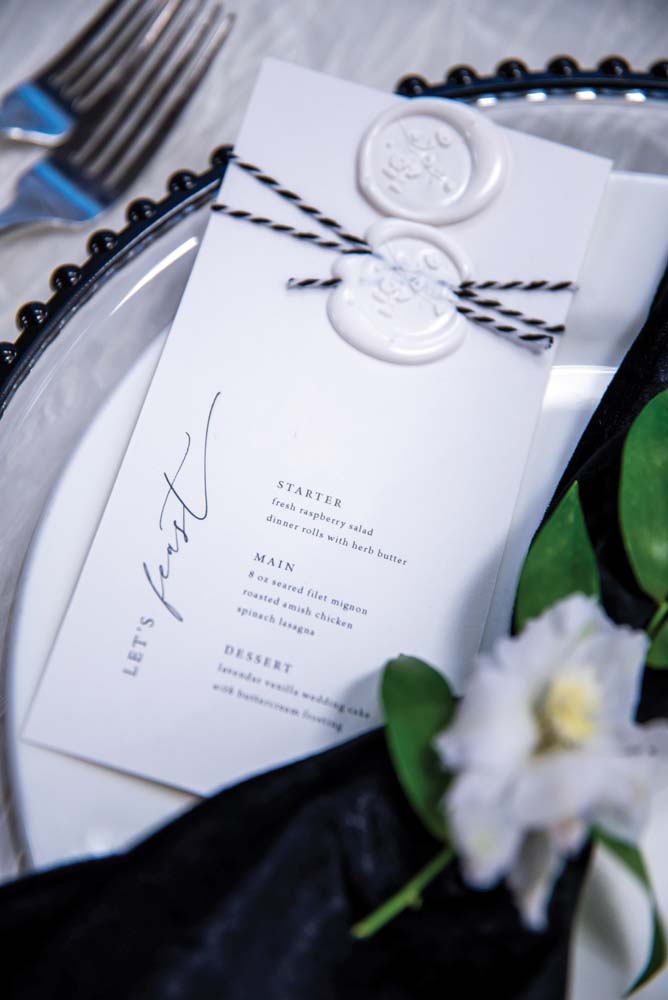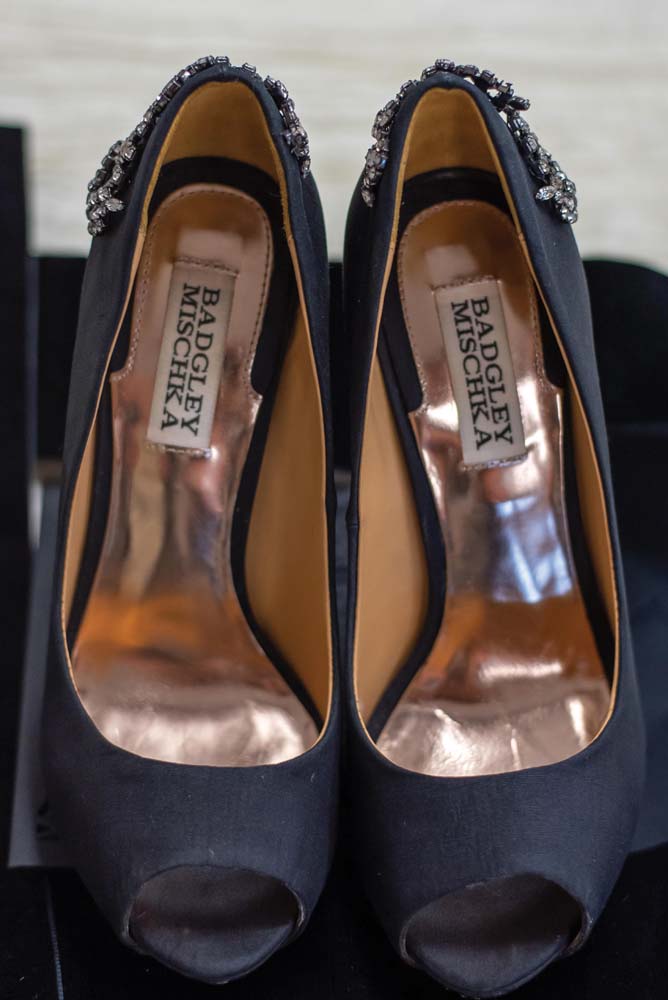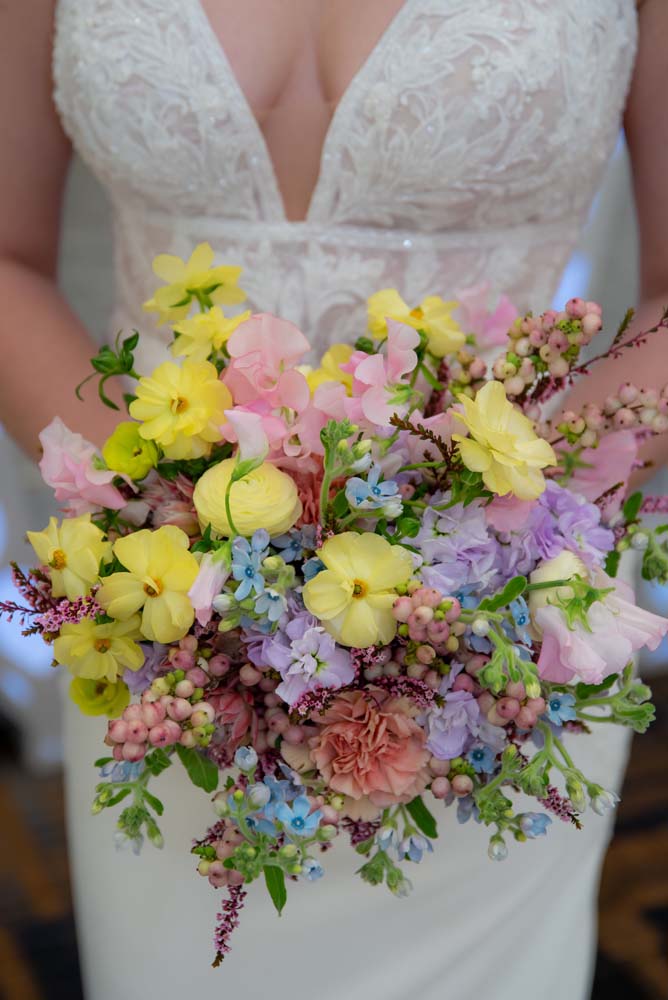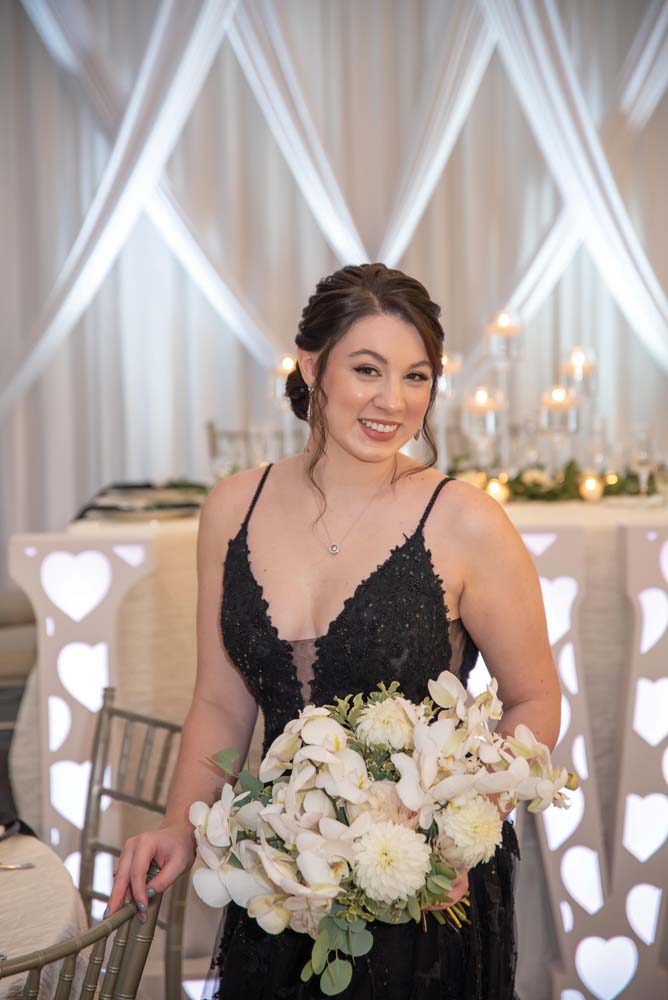 The invitations are your guests first glimpse into the style you chose for your wedding. XOXO Invites created a beautifully illustrated example of Simple Elegance. A modern yet classic feel with a touch of whimsical that was carried through to the table menu design and blended perfectly with the black beaded charger plates and black velvet napkins each delicately wrapped with greenery and a single flower from Sugarfield Florist.
Sugarfield also worked together with How Sweet It Is Events to create one-of-a-kind centerpieces that are sure to impress.  Black metal frames, glass stemmed cylinders, greenery, florals and lots of candlelight combine to create an enchanting display.  Dim the room lights, and the florals are glowing from pinspot lighting provided by MB Events.  The drapery backdrop is nothing short of stunning in its design and further enhanced with just the right lighting.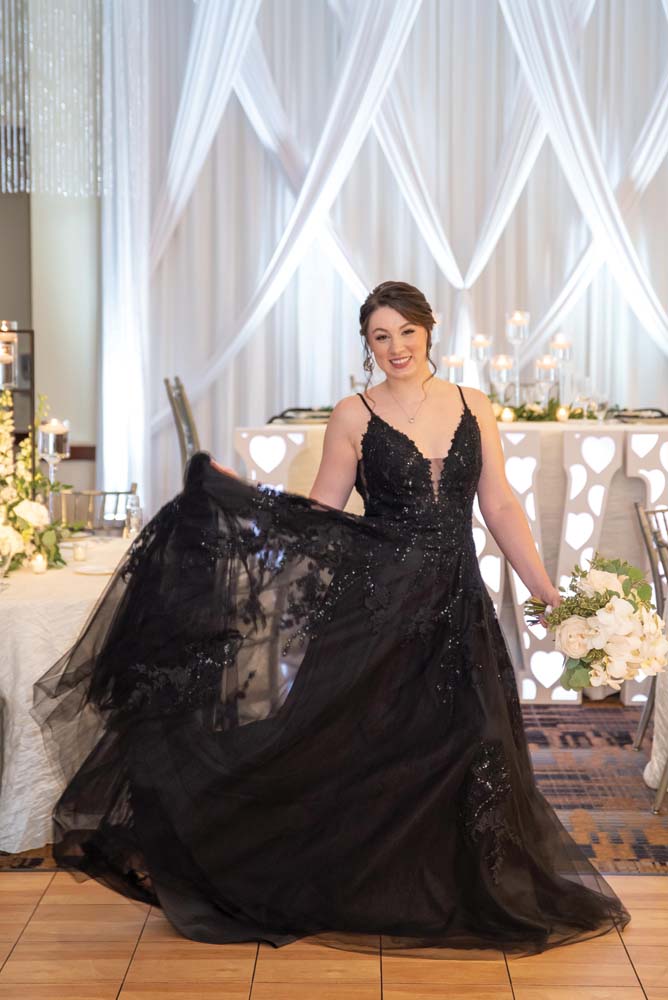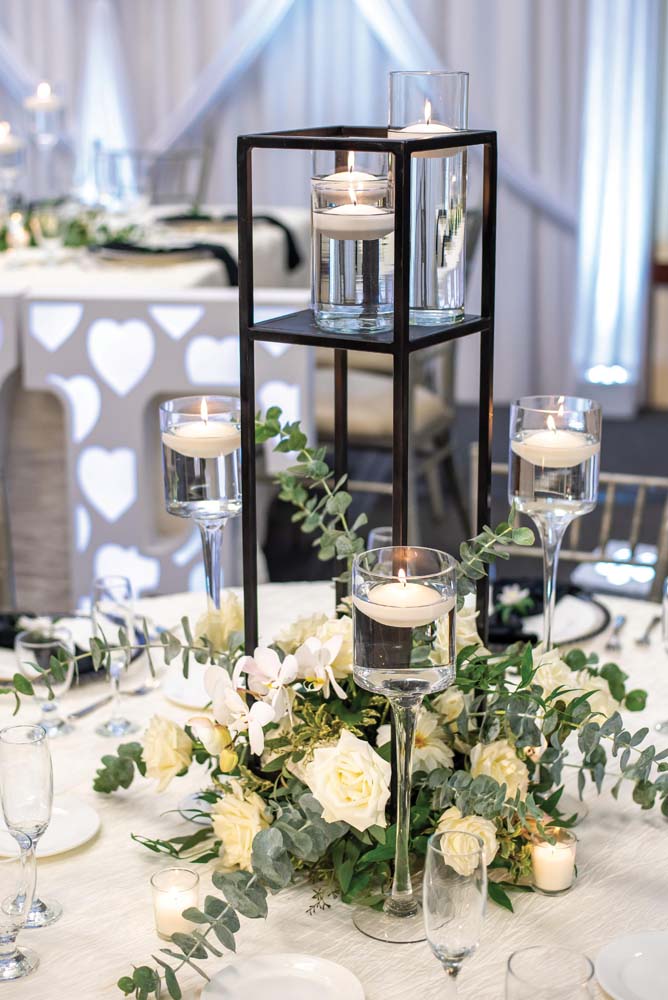 Katelyn Grabowski is a beautiful person inside and out. Emily Dupree Beauty highlighted her natural beauty perfectly with subtle yet elegant makeup, while Cheri from Top Knot Bridal finished the look with a perfectly styled and gorgeous updo. Add in a touch of fun with a colorful bouquet from Kris at Sugarfield Flowers.
To finish the look, Katelyn looked absolutely breathtaking in the wedding dress provided by Something Blue Bridal. Perfectly Glamorous is the only way to describe how jaw-dropping she looked in the black dress.
All the photos were beautifully captured by Trysh Jaeger Photography.