Provided by Kay Walker, Travel Specialist
Cruises International Vacations | Land & Sea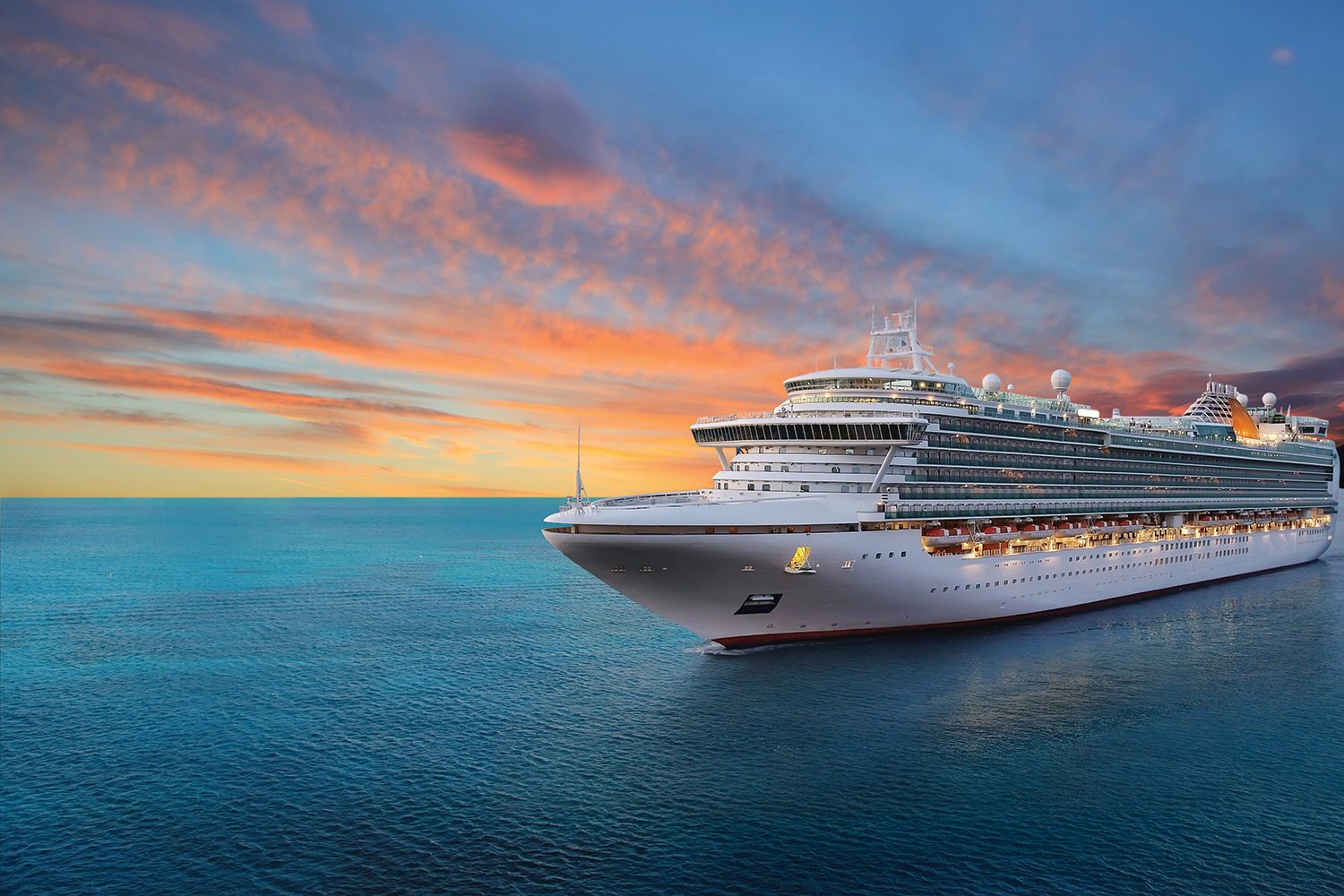 Princess Cruises
Romance has been inferred with Princess Cruises ever since the Love Boat came sailing onto our TV screens. Through the years Princess has continued to promote and make outstanding arrangements for the honeymoon couple. The youngest Grand-class ships- Crown Princess, Emerald Princess and the Ruby Princess- combine the options of a big ship with the coziness of a smaller one. Booking a mini-suite or a suite on one of these ships gives the couple a separate sitting area, a large balcony and spacious closets. Each comes with perks like a complimentary mini-bar, evening canapes, use of the ship's thermal suite for relaxation and complimentary dining in a specialty restaurant on embarkation night. The whole fleet now has the new Princess Luxury Bed with it pillow-top mattresses, Jacquard-woven cotton bed linens and fluffy duvets which makes you snuggle a little longer.
For special romantic areas on the ship, the Sanctuary (Adults Only) area with its shaded canopies, waiter service, spa menu and massage services even a couple's massage is a relaxing retreat. Another great place is your own balcony for an Ultimate Balcony Dinner experience complete with a Lobster Champagne dinner and course by course service (for a little extra).
Paul Gauguin Cruises
Paul Gauguin Cruises is another excellent choice with their special built and decorated ships for sailing year-round in the romantic South Pacific. Their ships are very cozy with only 332 passengers. The dining is restaurant-style with an excellent staff and beverages are included in the cruise fare. The best thing about the cruise line is their distinctions to remote lush islands. Perfect for turning up the notch for Romantic getaways.
The cabin had queen size beds that don't come apart. The cabin steward does special romantic things like showering your bathroom sink with rose petals filling your cabin with a wonderful fragrance. Definitely go for a balcony cabin that must be booked early before they are all gone. Imagine having breakfast on your balcony as the ship sails into Bora Bora. Suites are even better with butler service.
Windstar Cruises
For those people who really want to sail, Windstar Cruises is the ideal cruise line. These ships are sailboats and cruise ships. Again, they are small with only 310 passengers. The ambience onboard is peaceful and relaxing. There is no set seating for dinner and the ports that these ships sail into are often too small for those massive ships. That makes for few tourists and lots of attention when on shore from the natives.
Some people may find the cabins small but they offer very soft luxury bedding, L'Occitane bath products and have a flat screen TV's with DVD players.
One of the most romantic places is the indoor section of the Compass Rose lounge where you can listen to pre-dinner music over drinks with your sweetheart. At night enjoy a candlelit dinner by the pool at Candles or sample French-influence contemporary dishes at Stella Bistro.