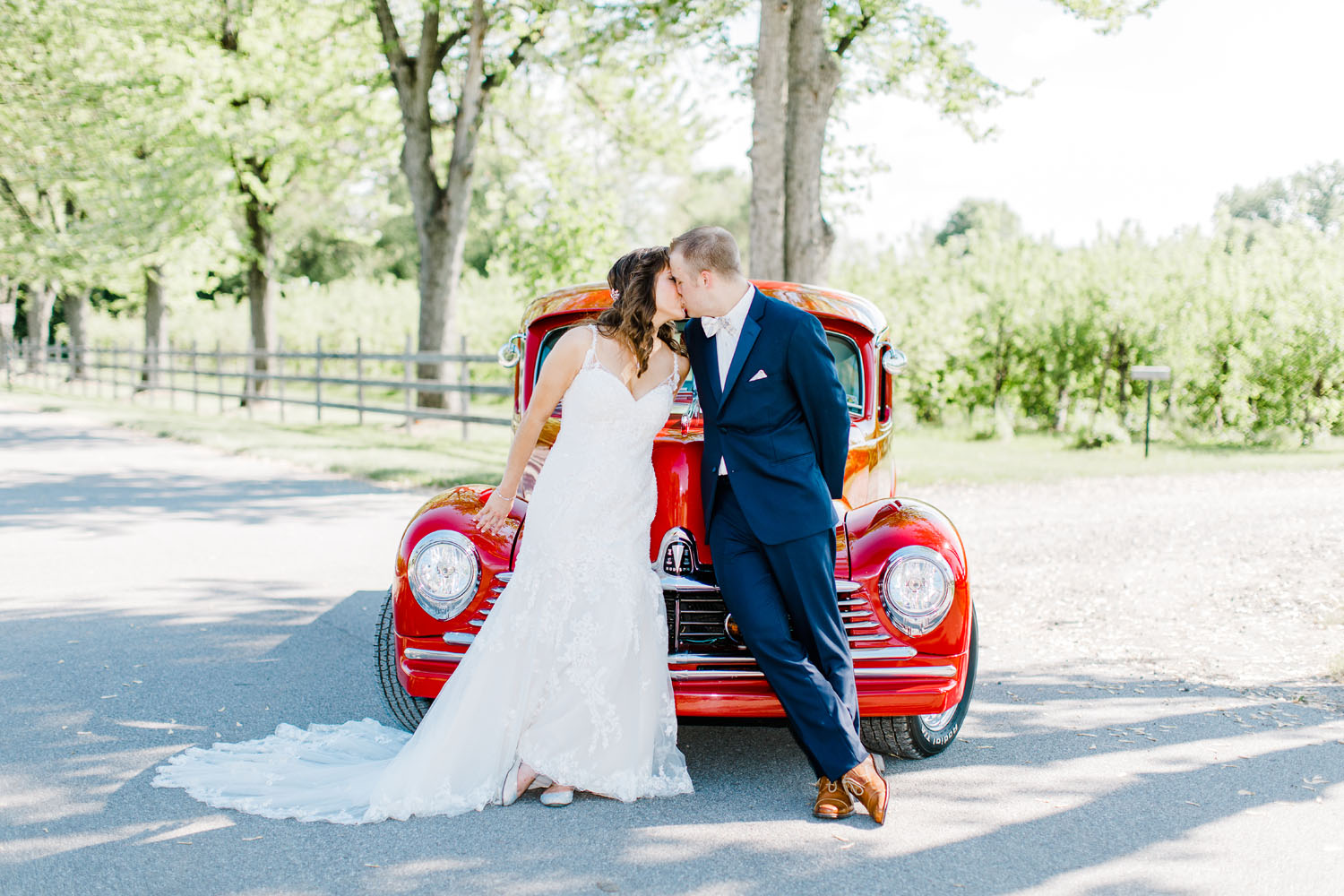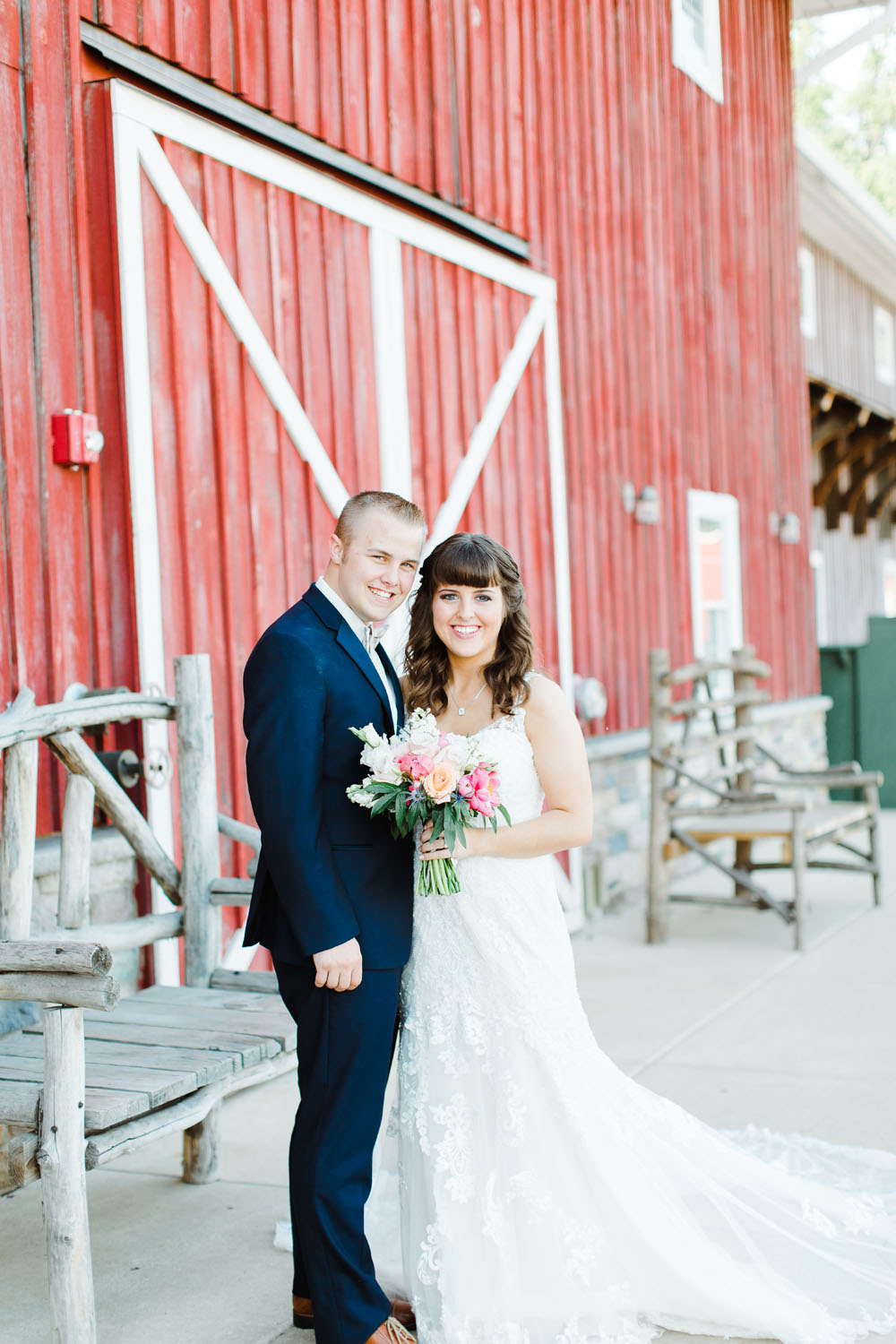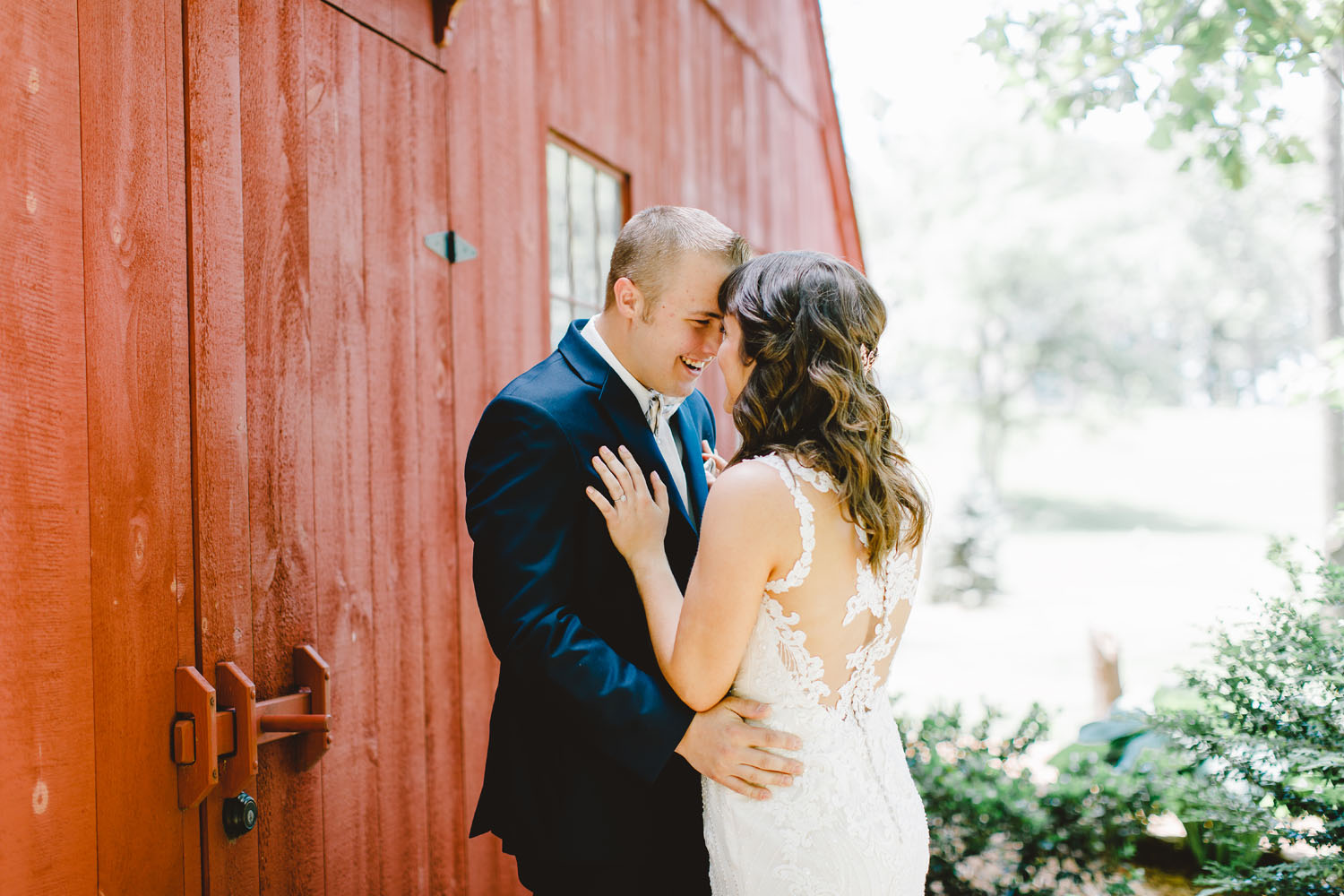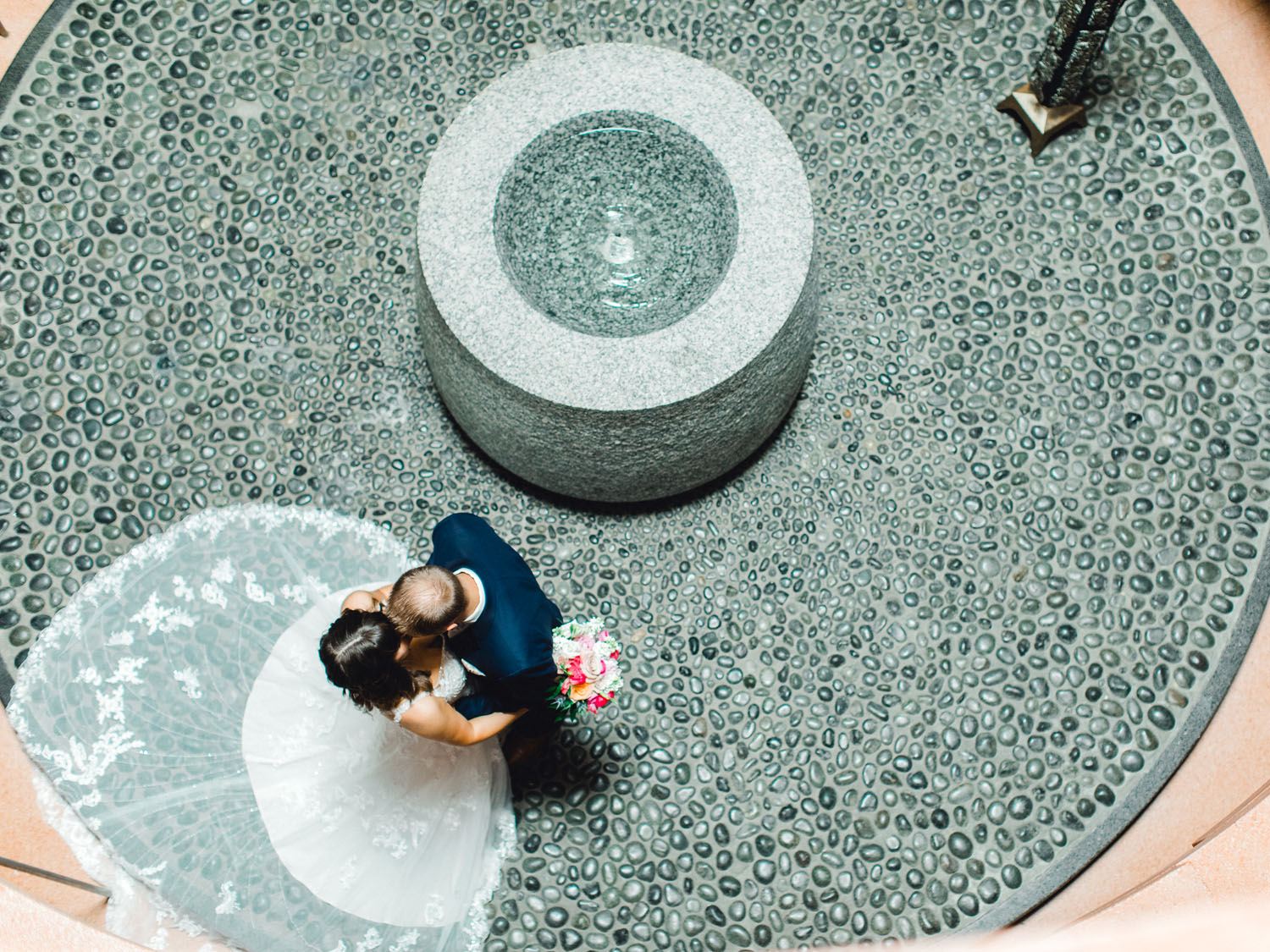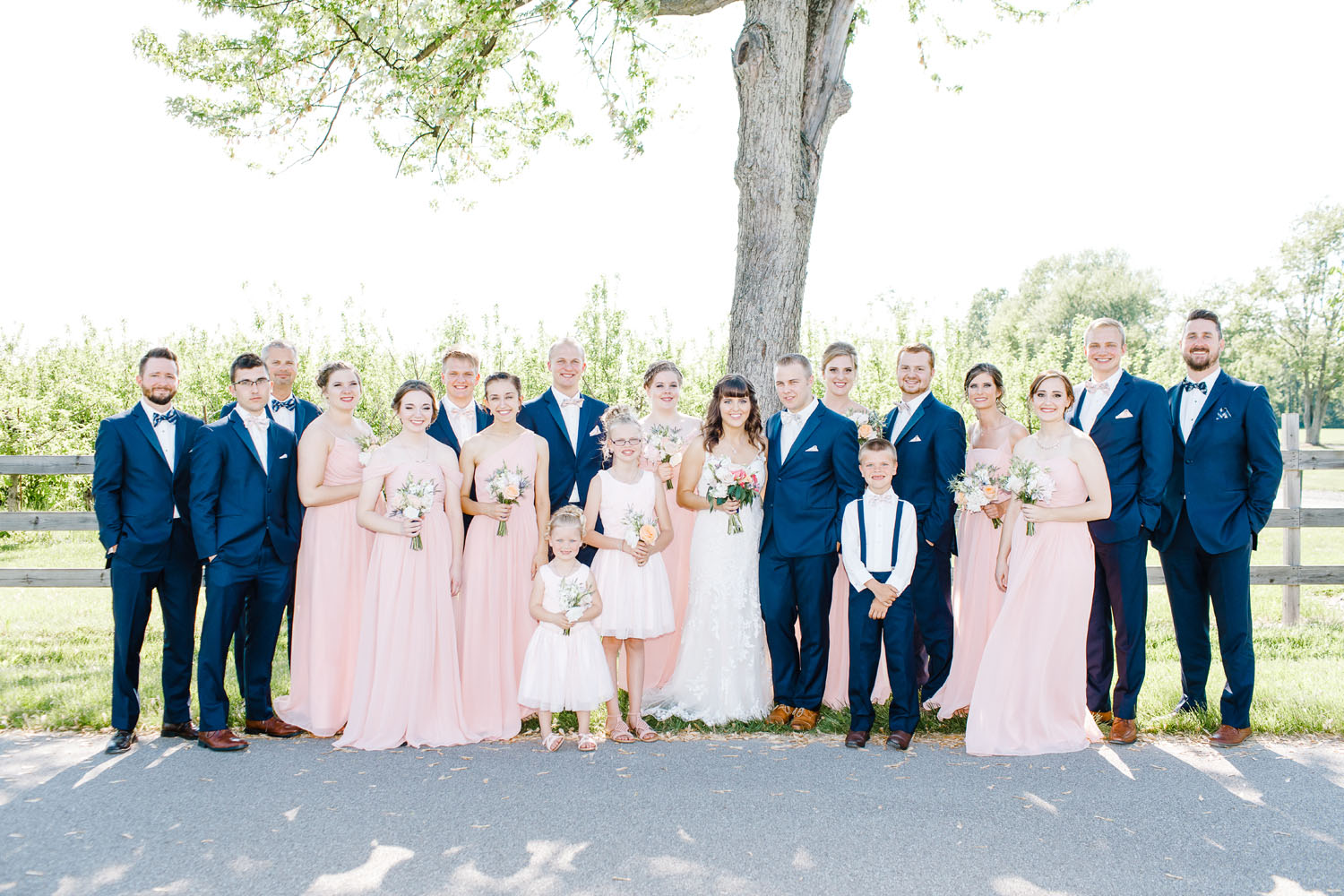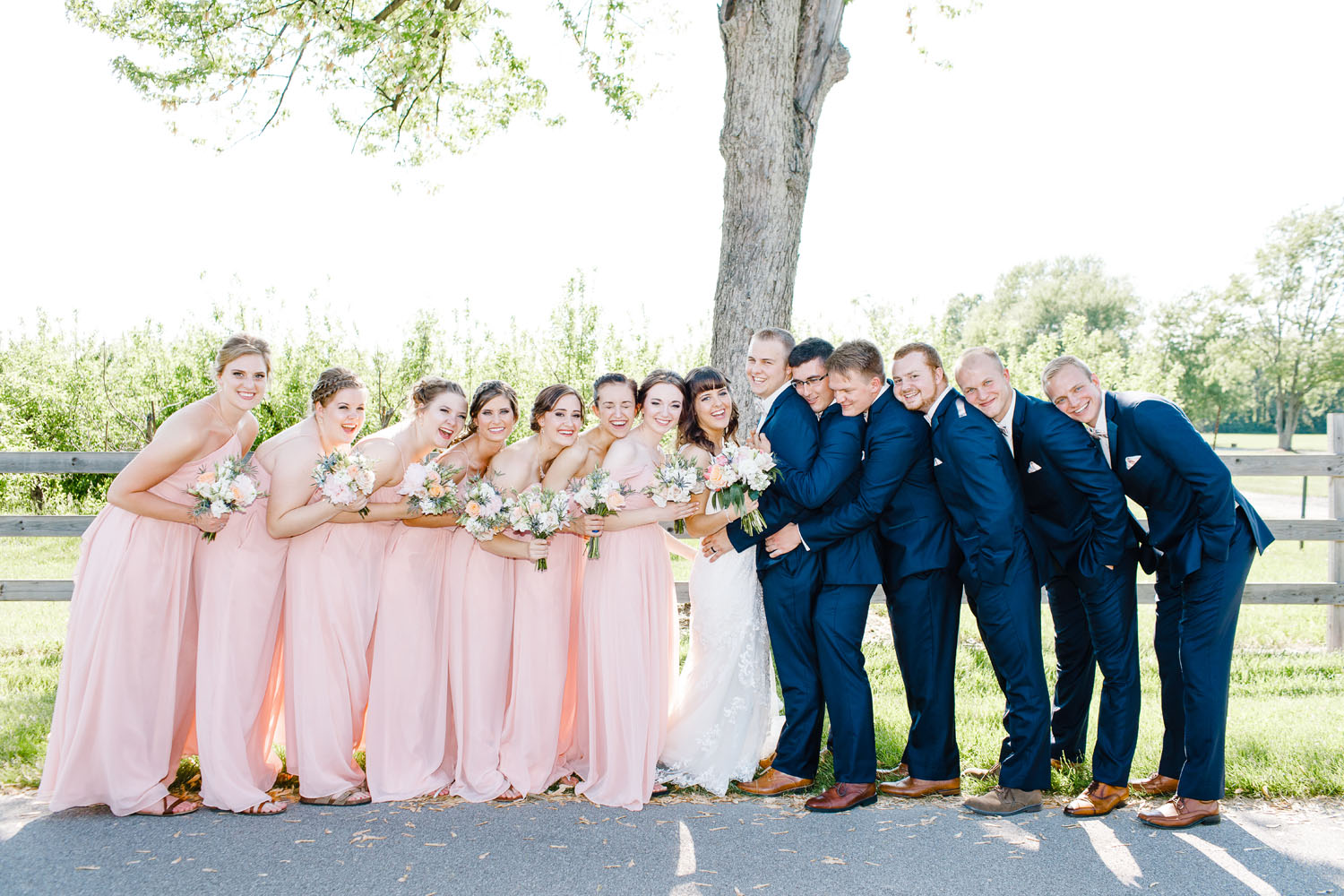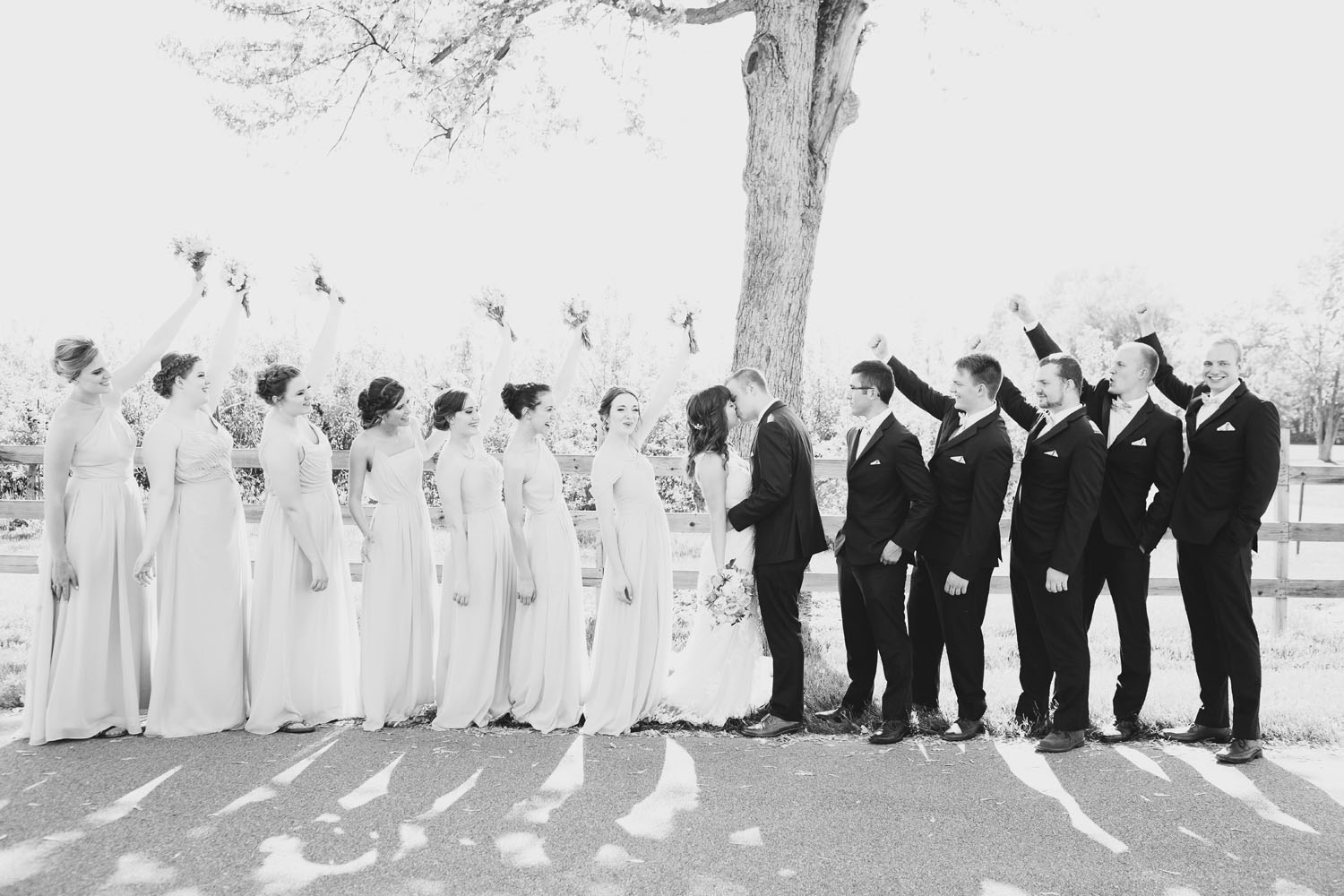 Describe Your Engagement
I went to a craft market with my mom and grandma. We had plans to meet my now husband, Tyler, for lunch afterwards. I texted him when were leaving, so he knew he could head to the restaurant. As we were leaving, my mom drove to a covered bridge with beautiful flowers and landscaping. I was confused why we were there. My grandma wanted a picture with me. I was hot and hungry, but didn't want to disappoint her. As we took the picture, I saw movement out of the corner of my eye. It was Tyler! It happened so fast, I couldn't process what was happening. He got down on one knee and asked if I would spend the rest of my life with him. All I could say was "What is happening?" repeatedly. He truly surprised me, and I said yes to forever with my best friend.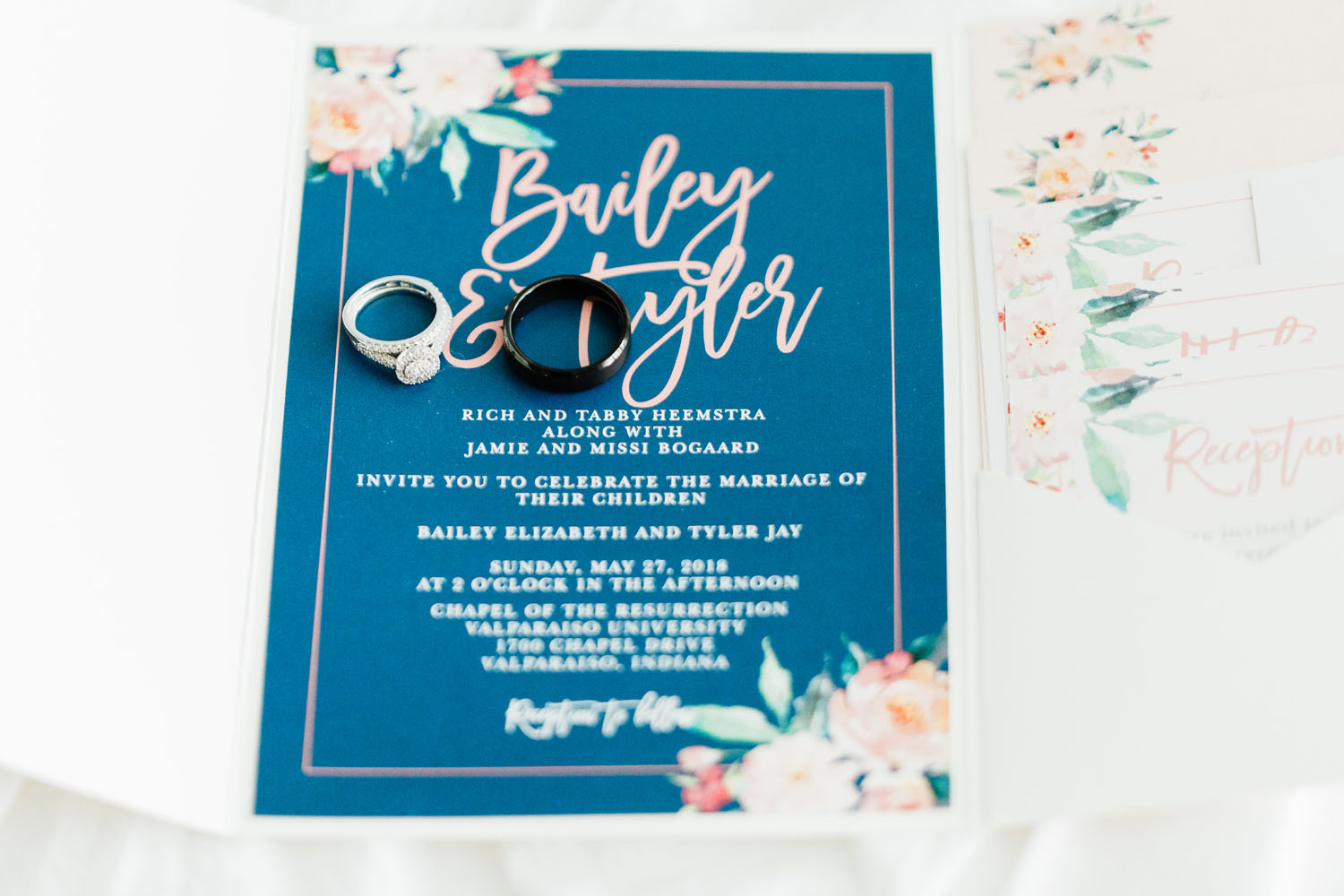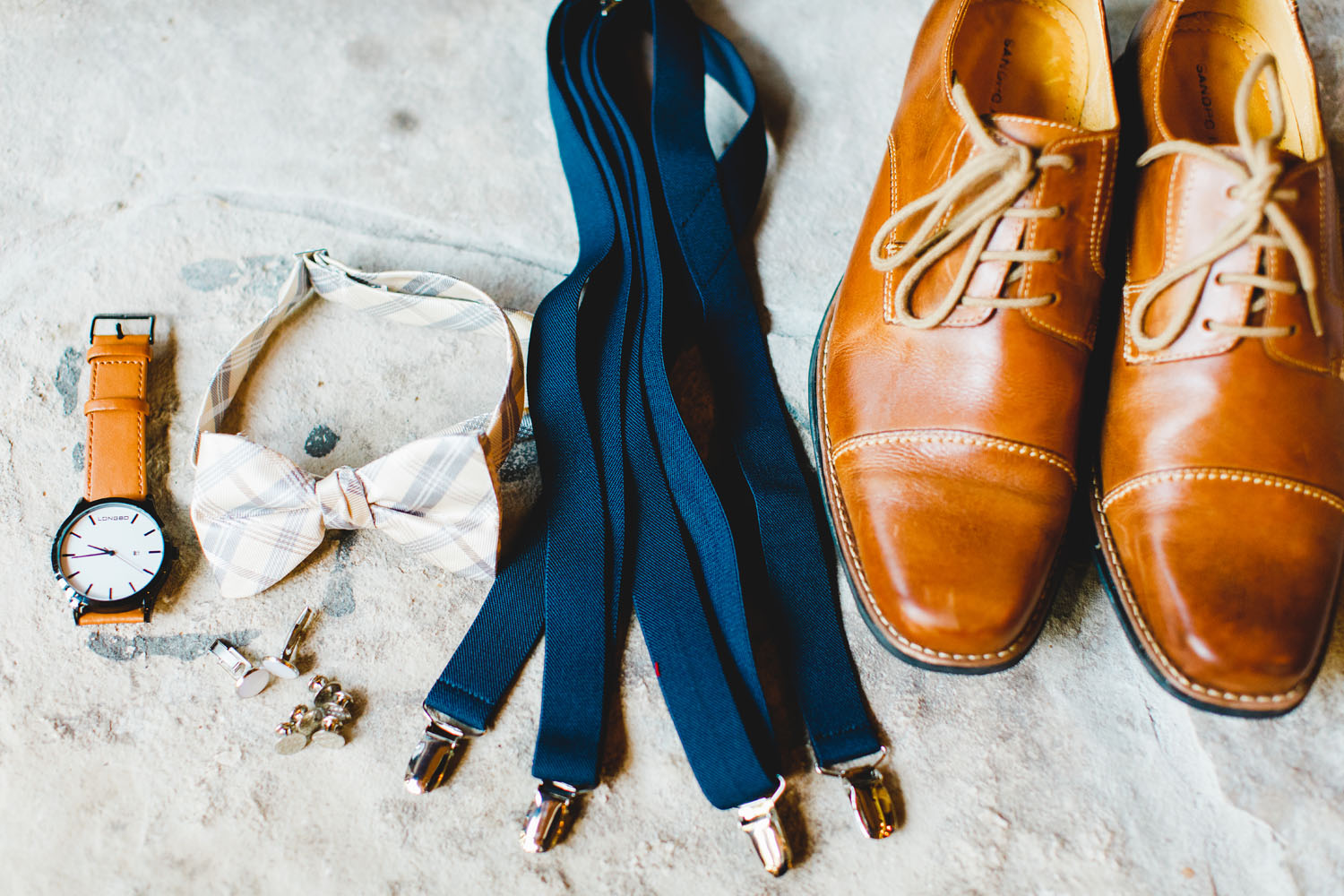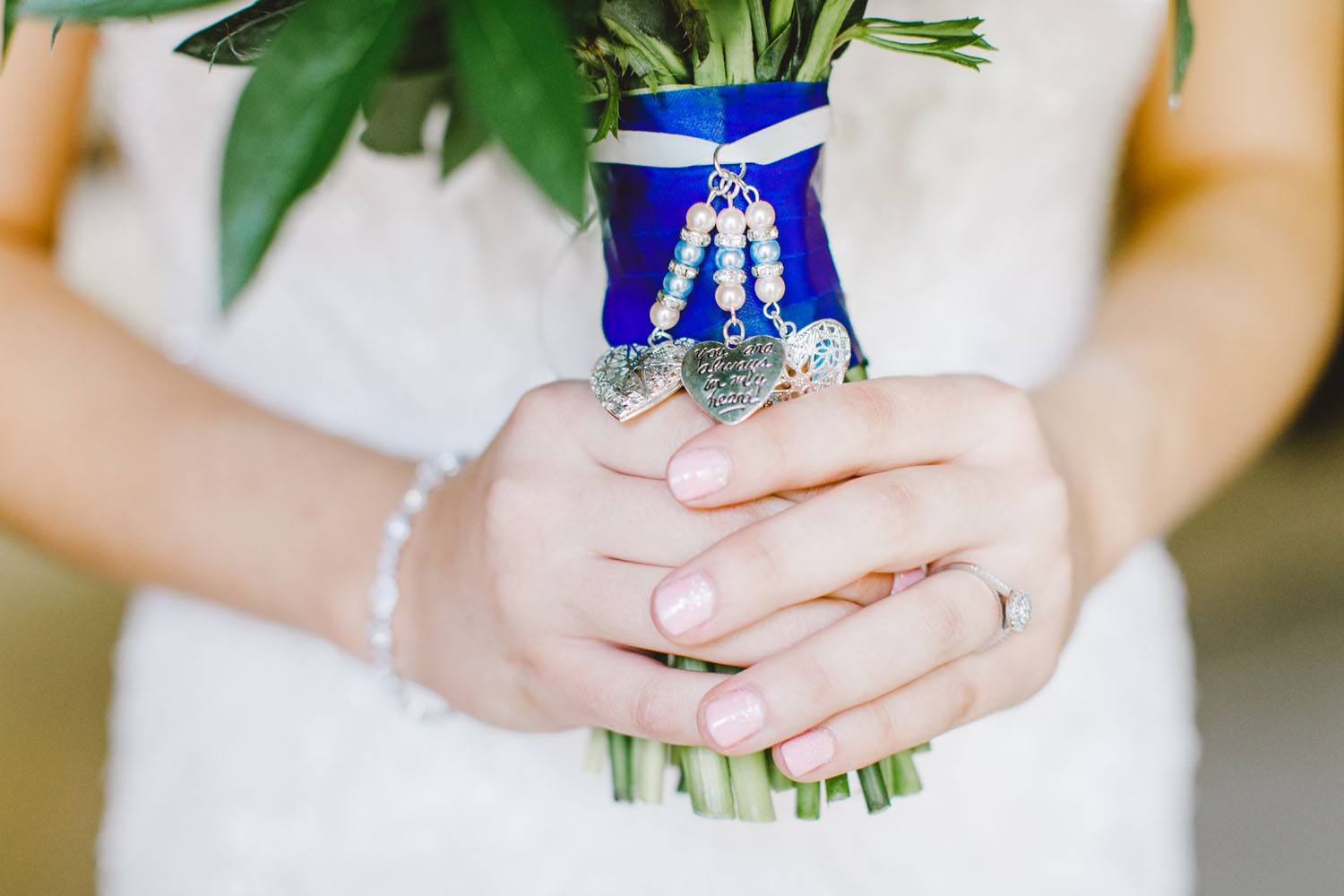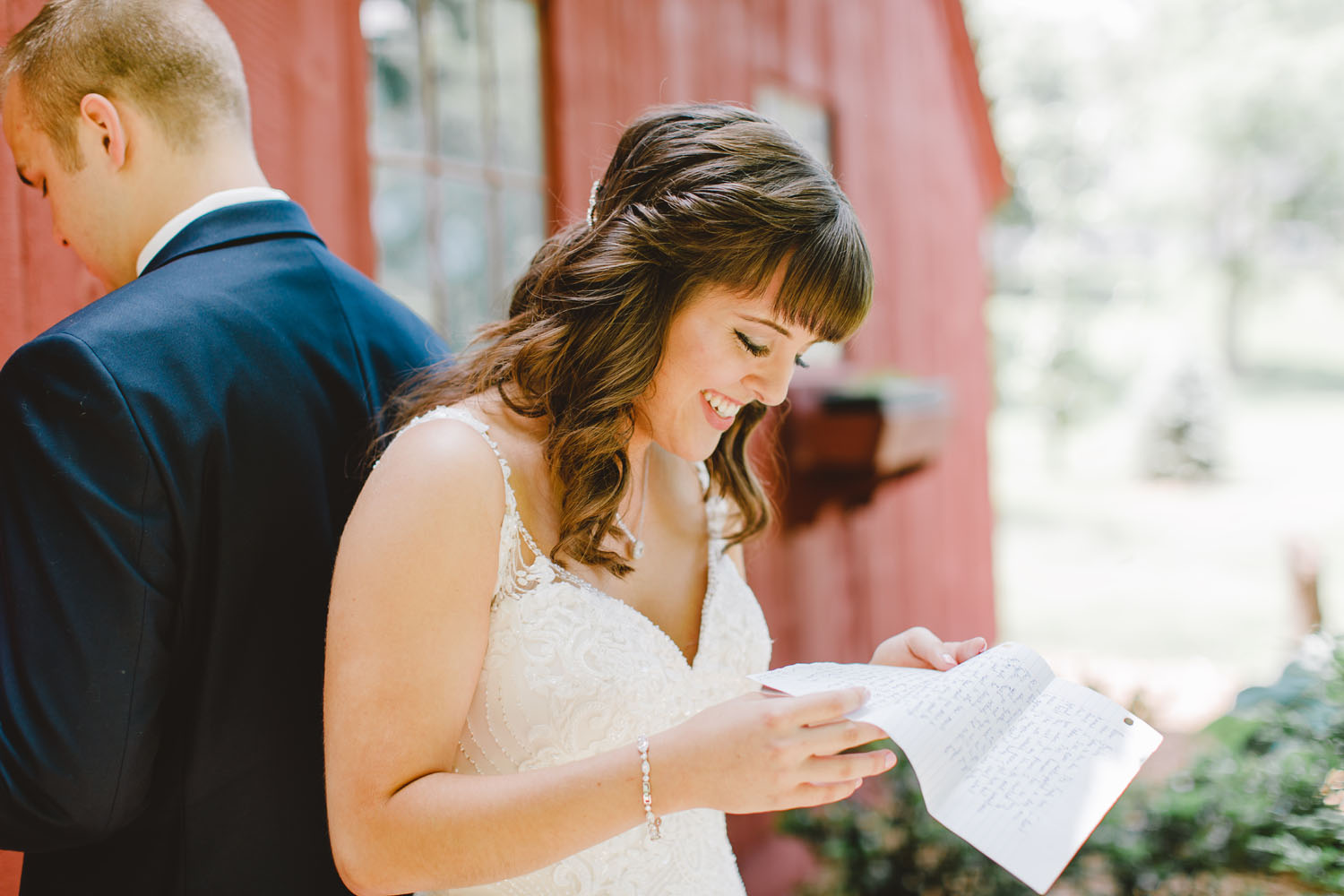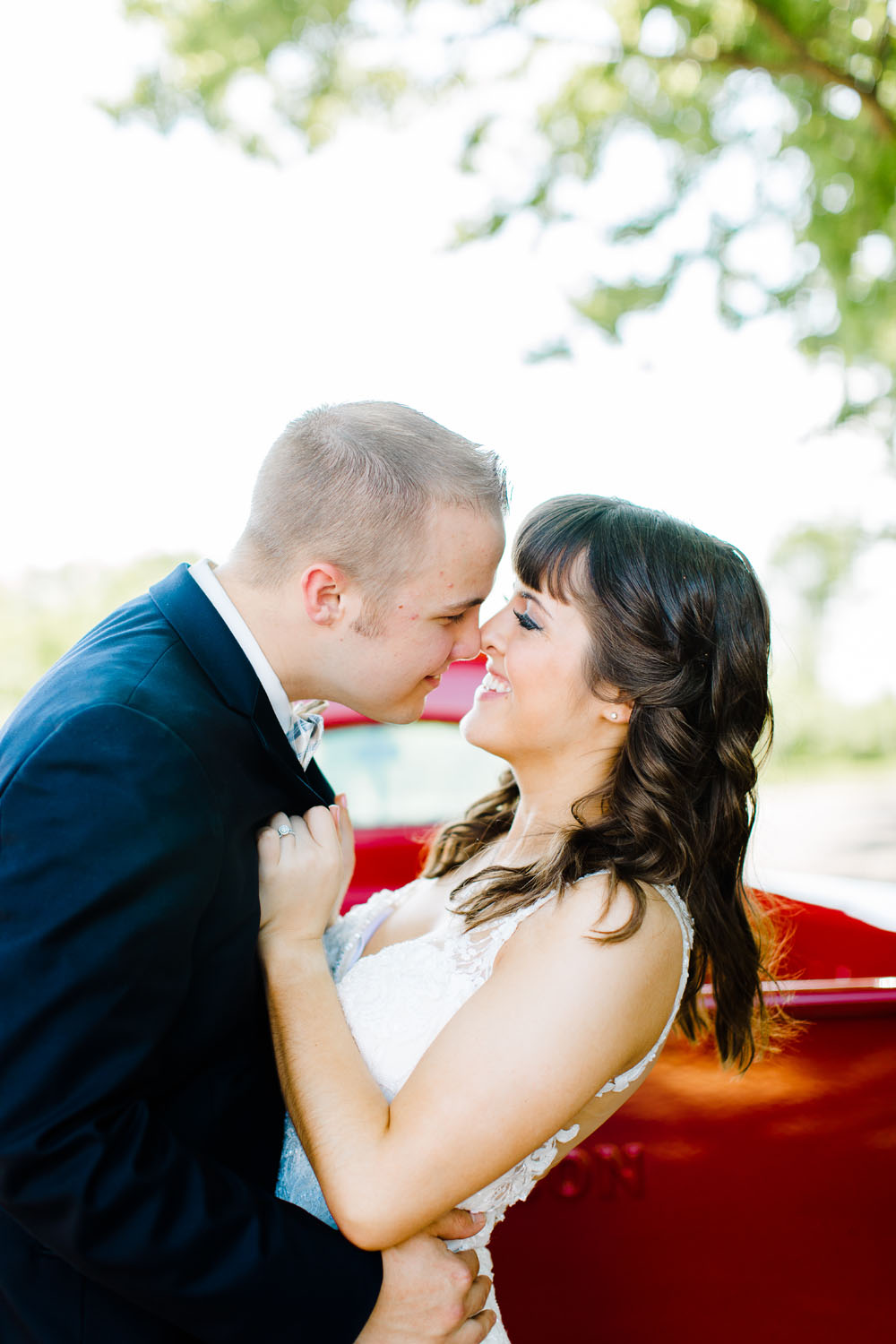 Describe Your Wedding Vision
I knew I wanted a rustic wedding, so County Line Orchard was the perfect fit for our reception. The barn is such a beautiful sight in itself, and the grounds surrounding it made for the most beautiful pictures! I struggled on a ceremony location. Everything was either booked, or not the look I was going for. My maid-of-honor suggested the chapel at Valparaiso University. I wasn't familiar with it, but as soon as I did a quick Google search, I knew it was the place. The stunning floor to ceiling stained glass windows are breathtaking! We didn't need any decor for the space because it was so grand in itself. They only had one date left for all of 2018, which was actually the date we had already been considering. I knew it was meant to be the venue for us!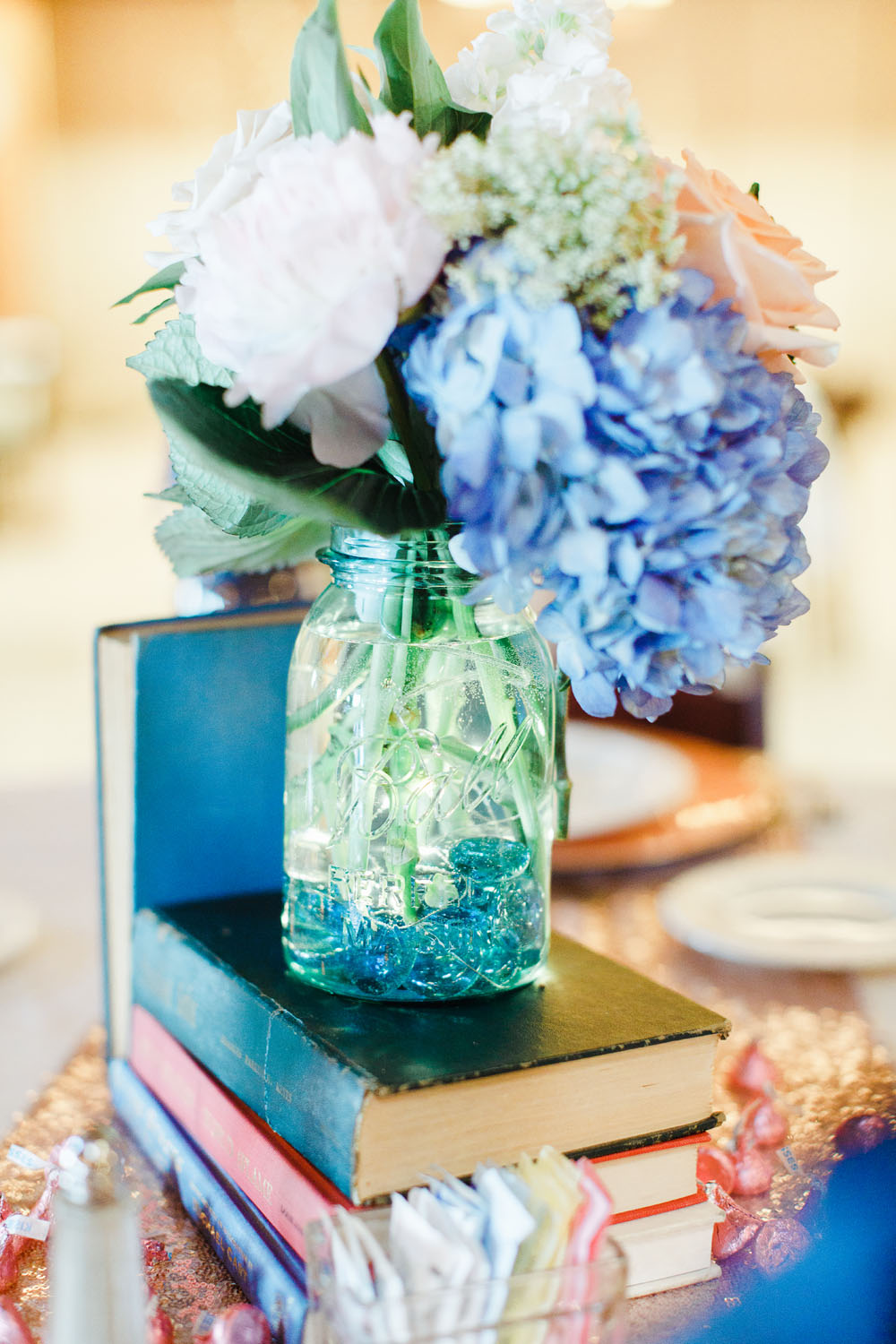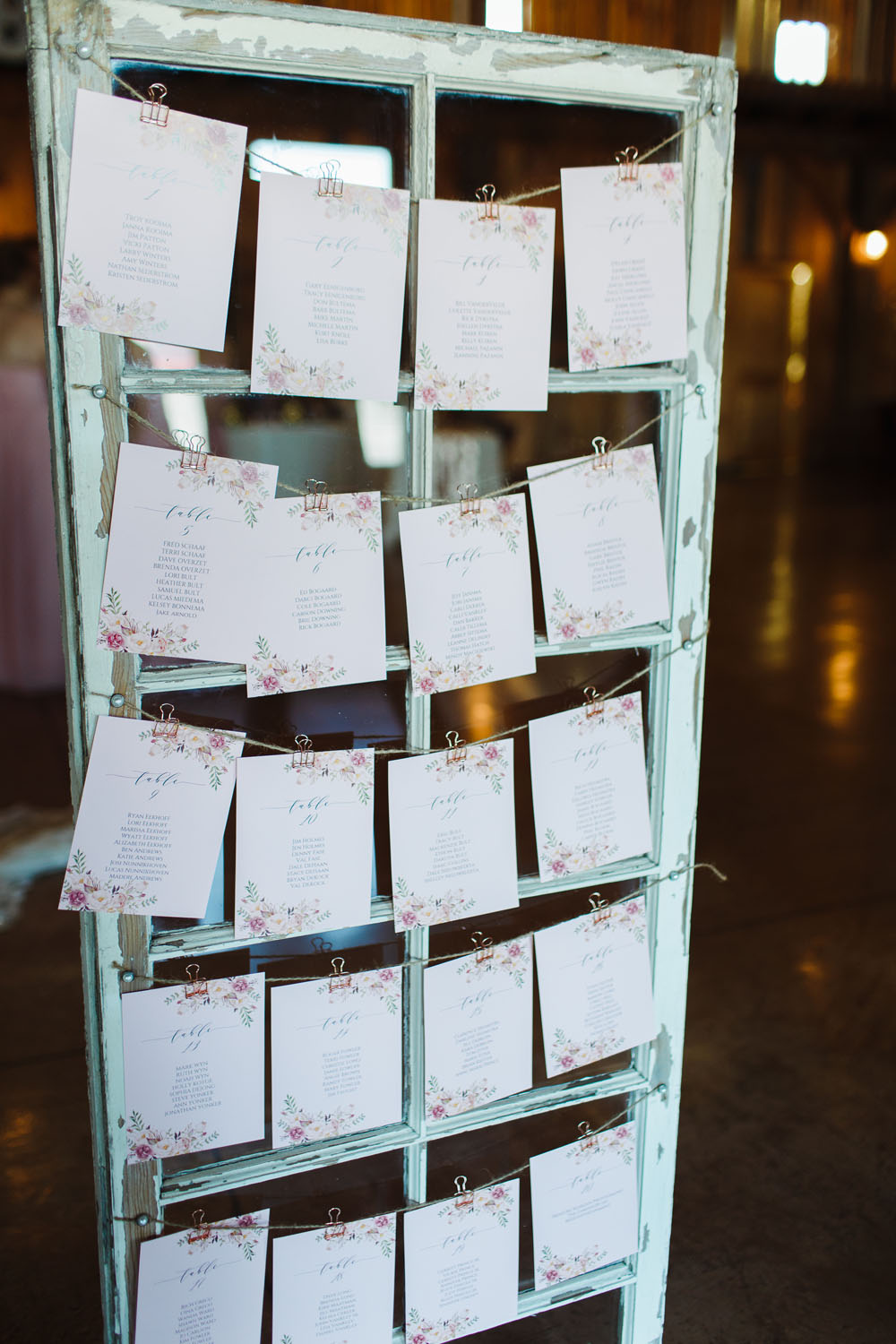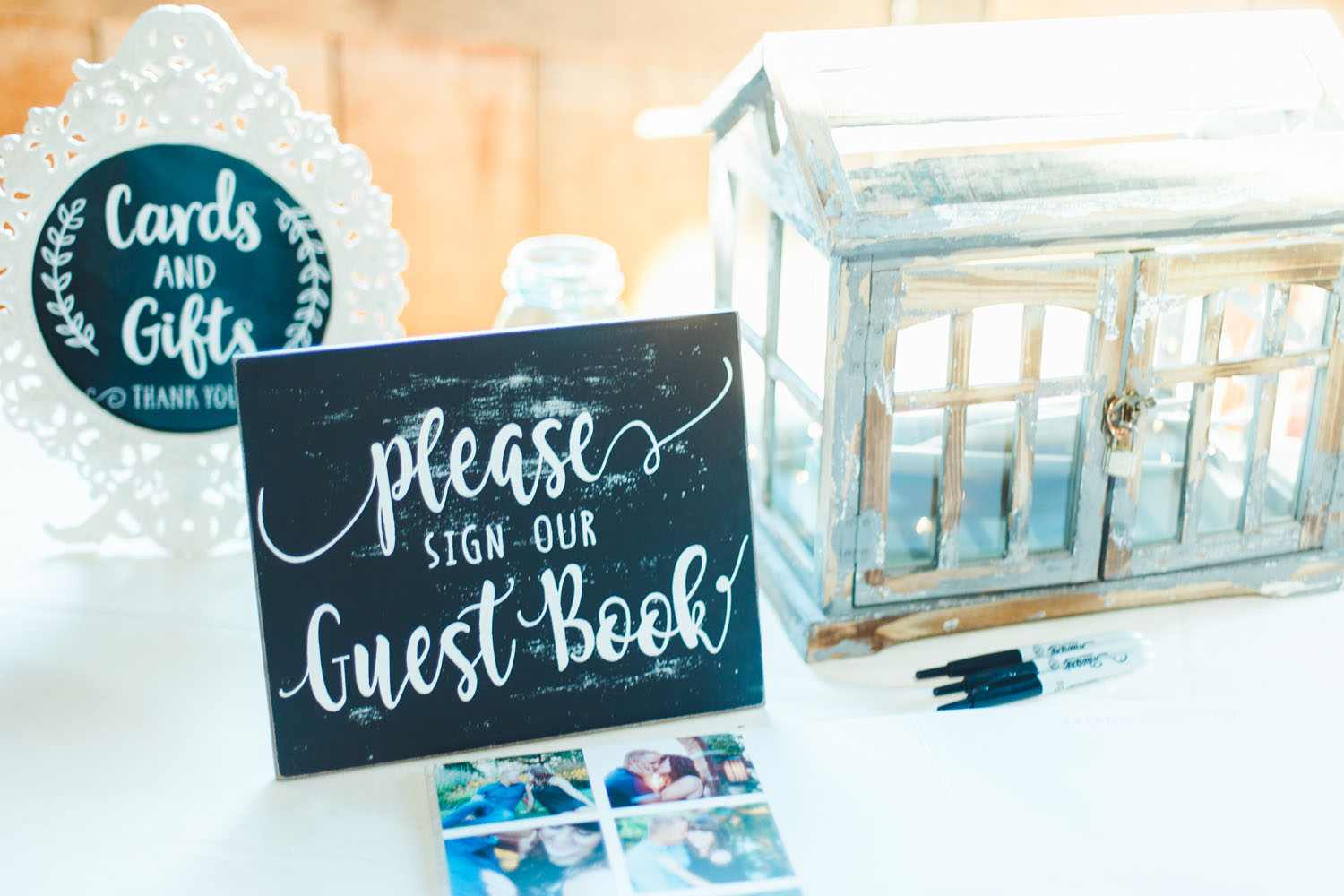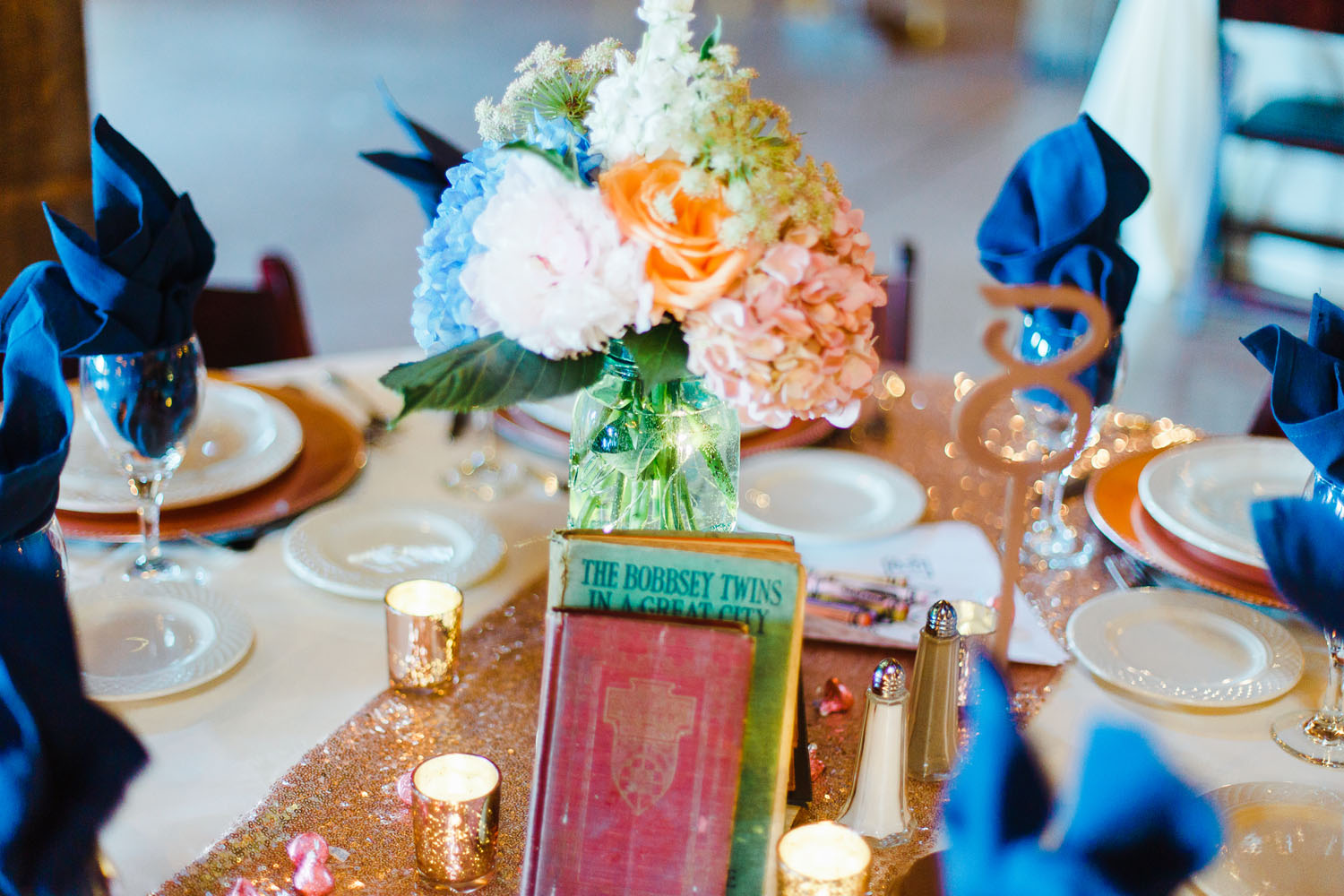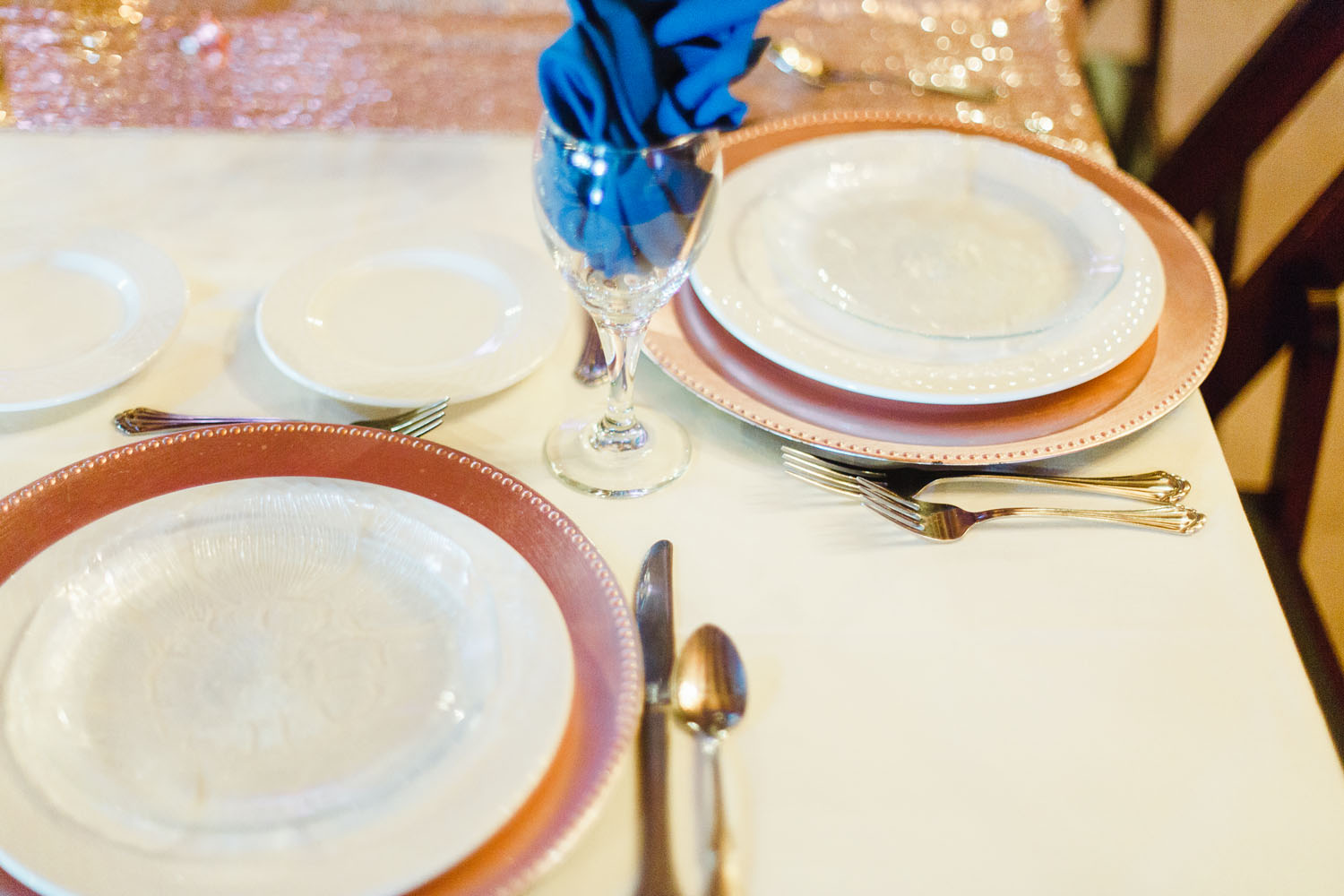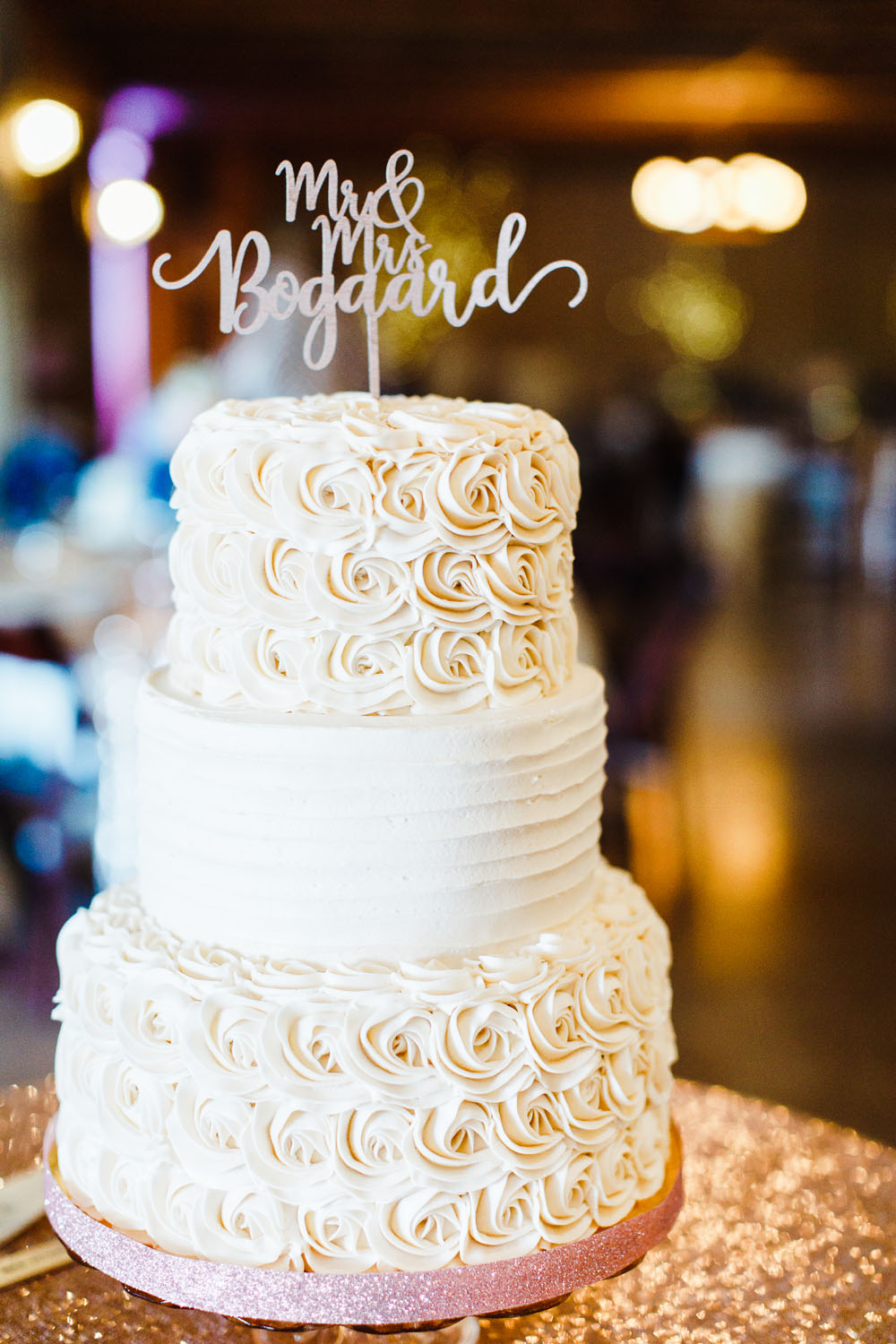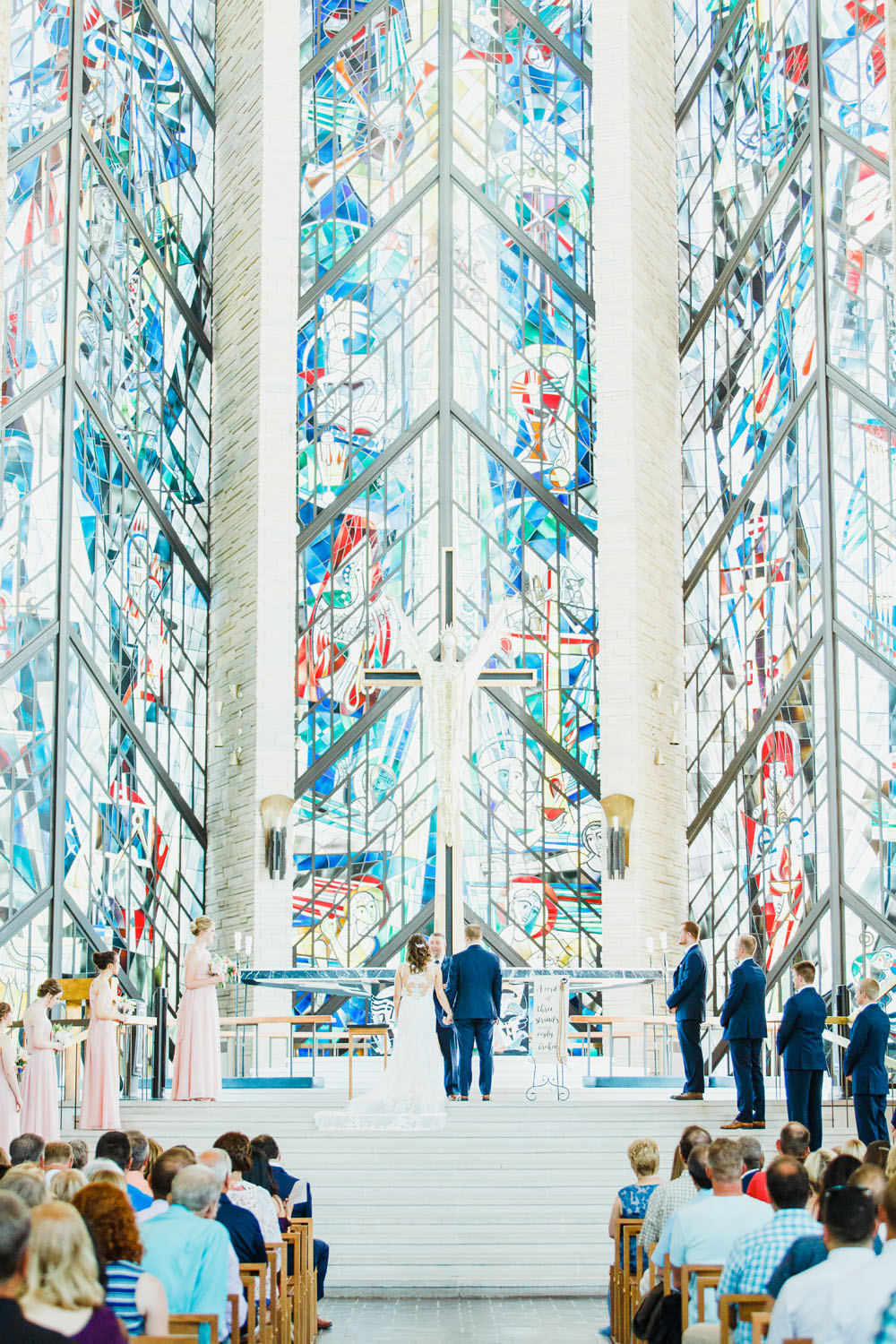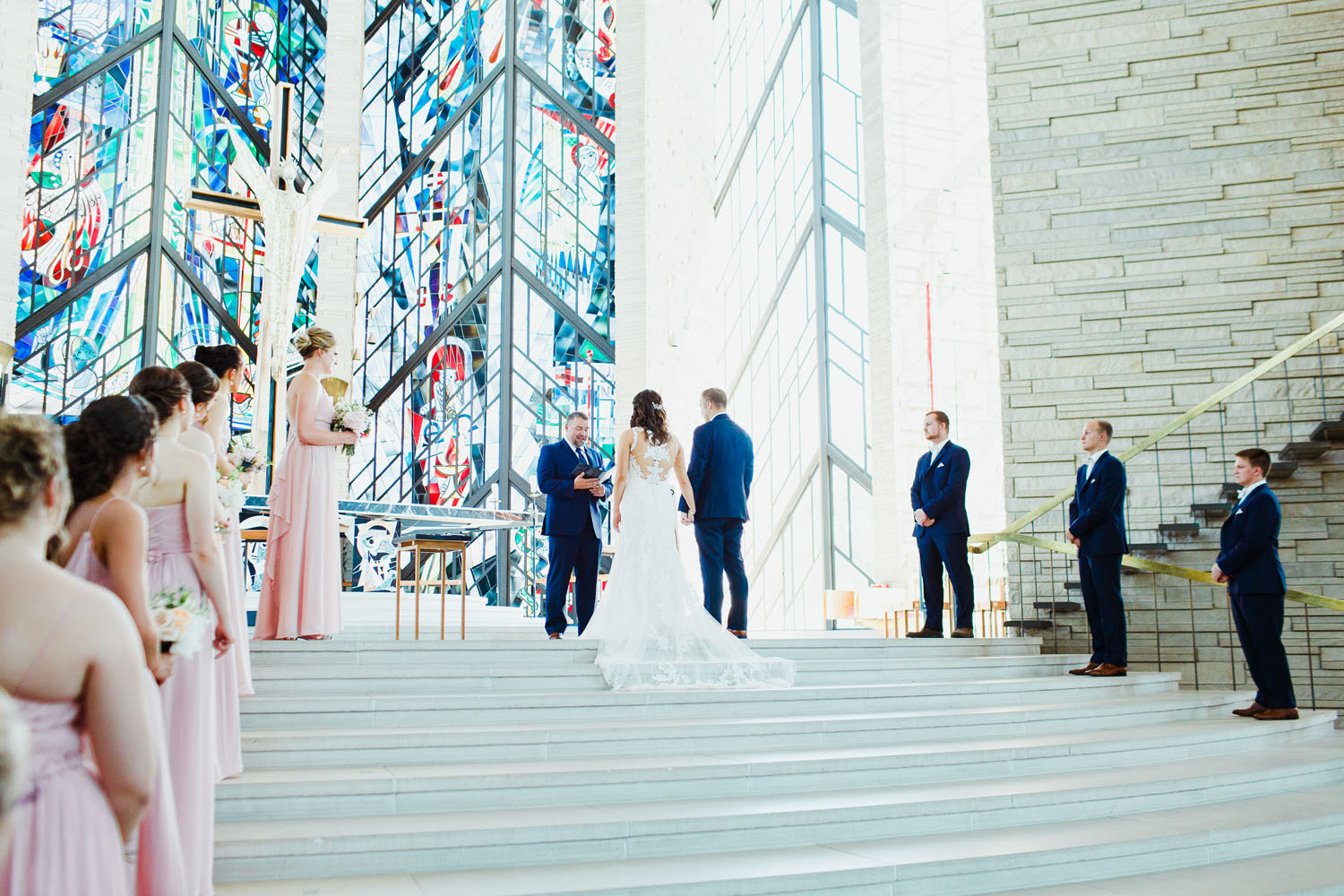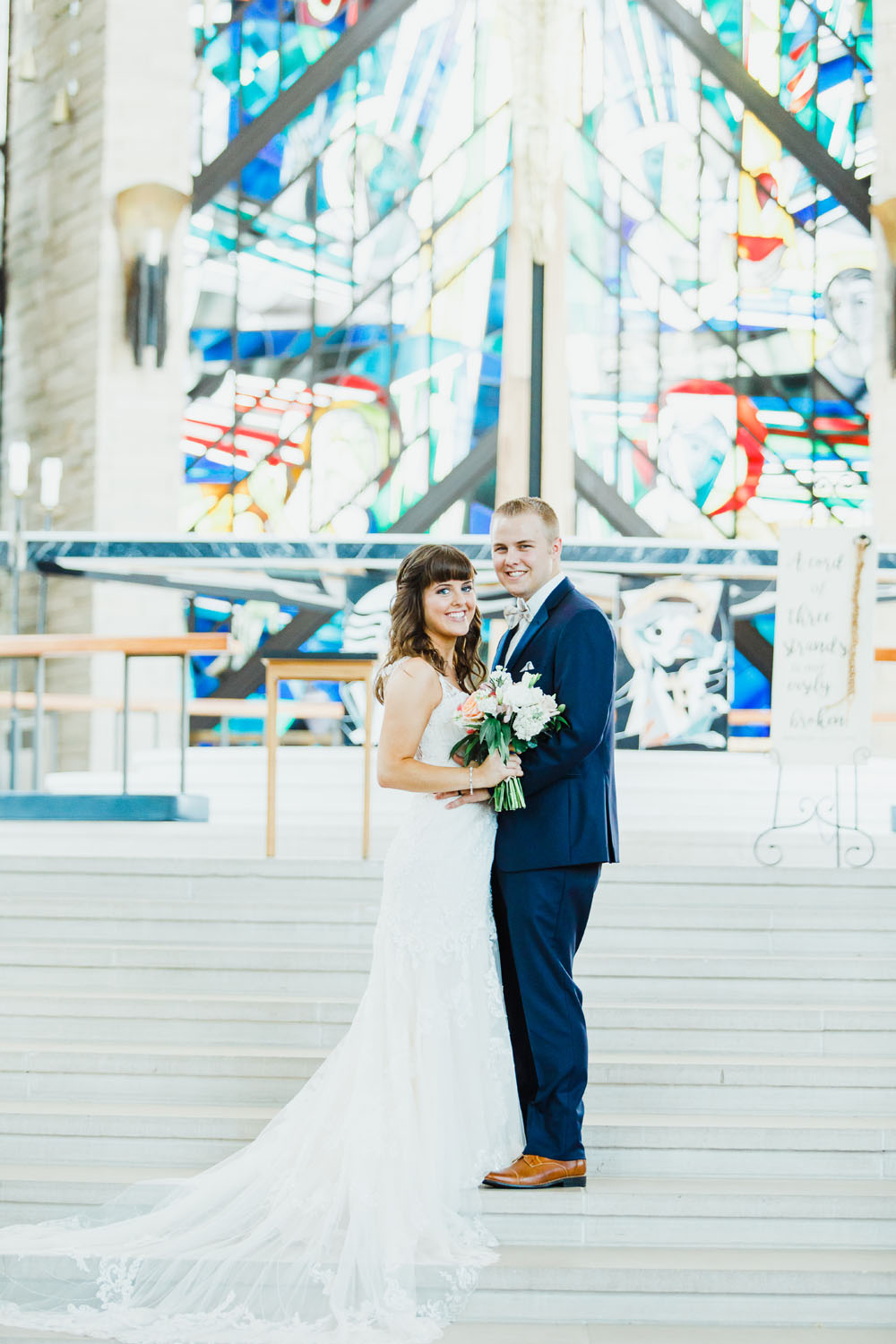 Describe Your Wedding Day
The entire day was everything I had ever dreamed of and more. To have every single friend and family member we loved in the same place was so overwhelming to me, in the best way possible. It was such a beautiful day of celebrating our new lives together. The only thing I would have changed is to have had time slowdown that day. The day went by so quickly, and I often find myself wishing I could relive it again and again. My father-in-law married us which was such a special moment for him, and my husband and me. The dance floor was packed all night, and the glow sticks we Amazon Primed two days before the wedding were such a big hit! The day was perfect in every way possible.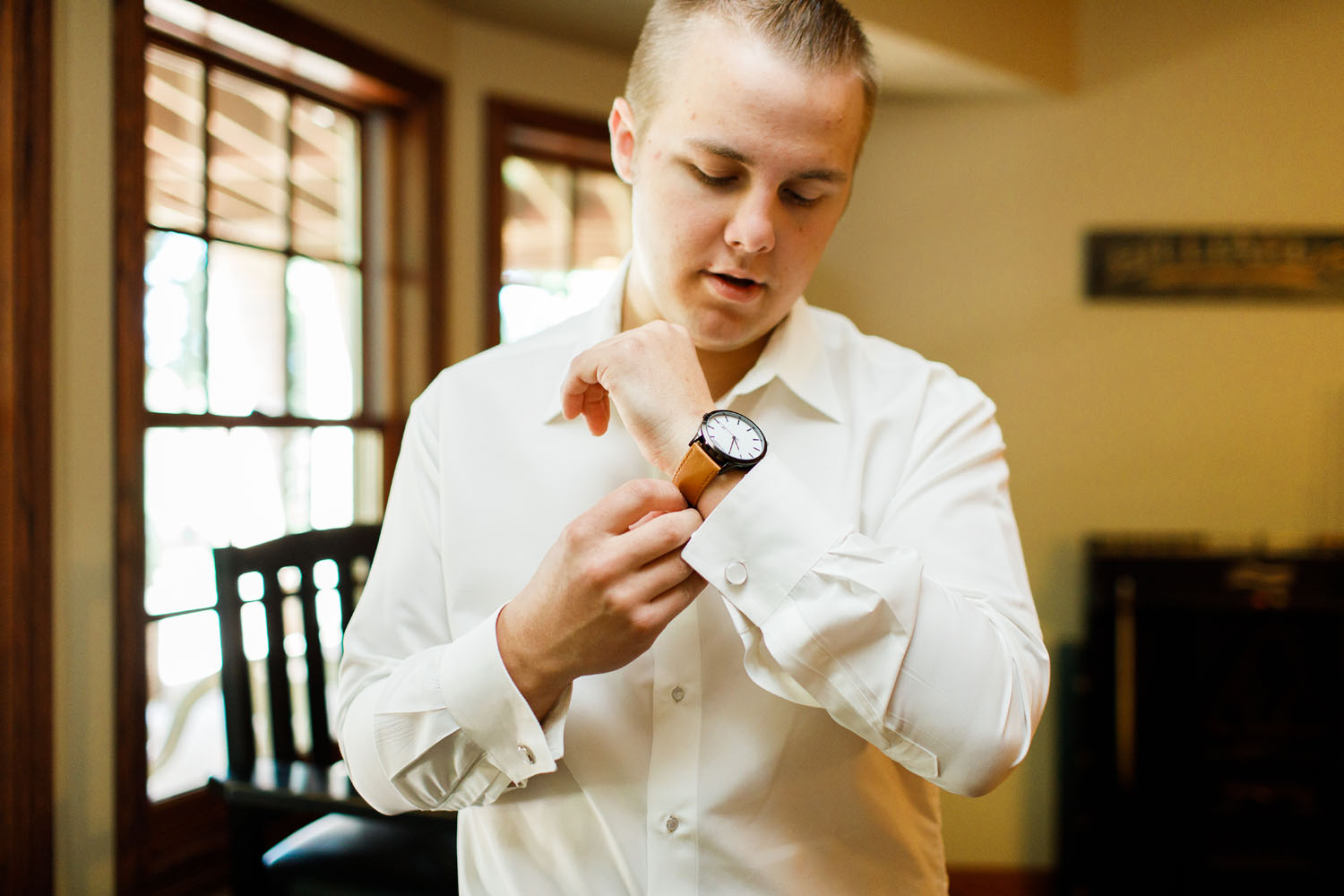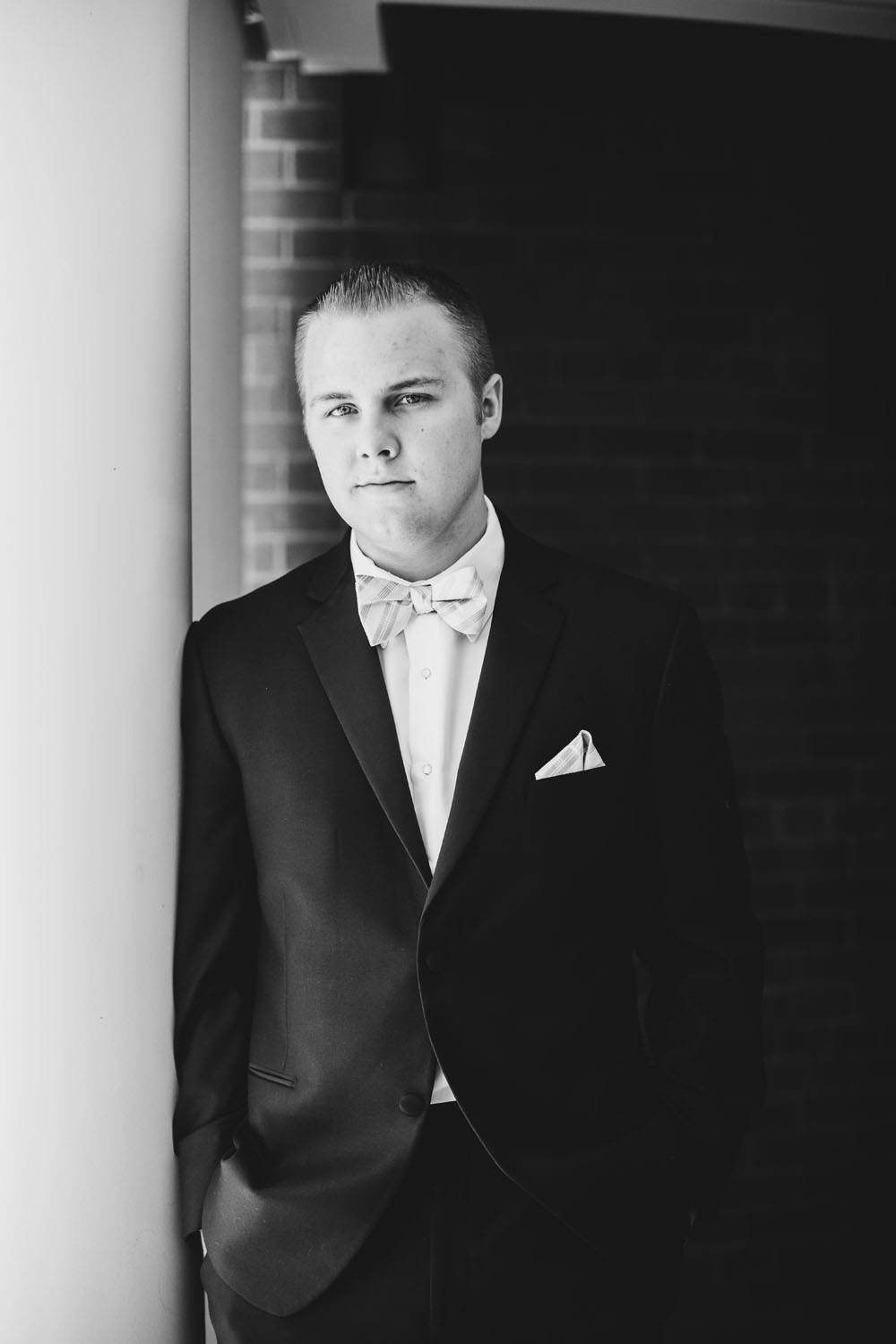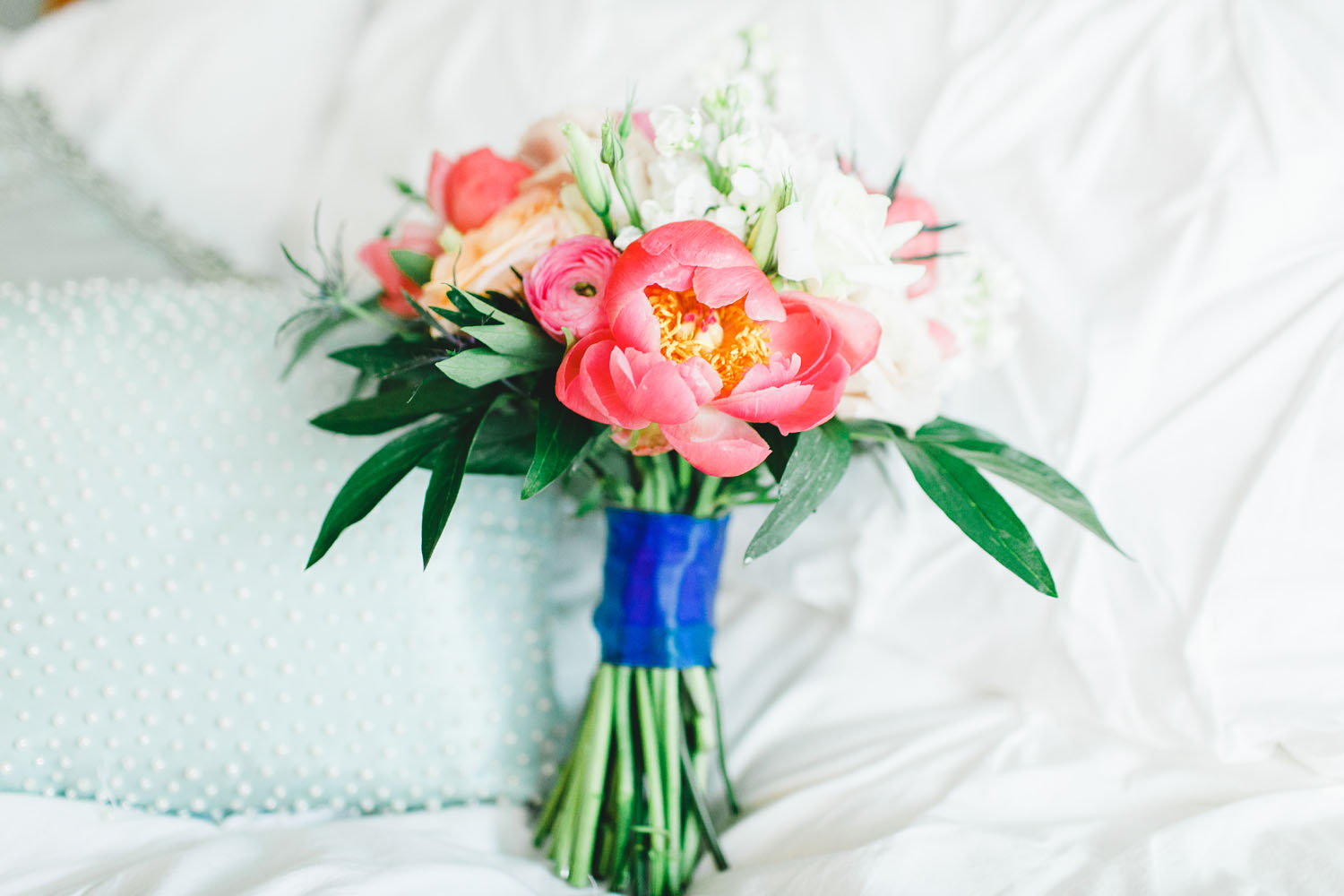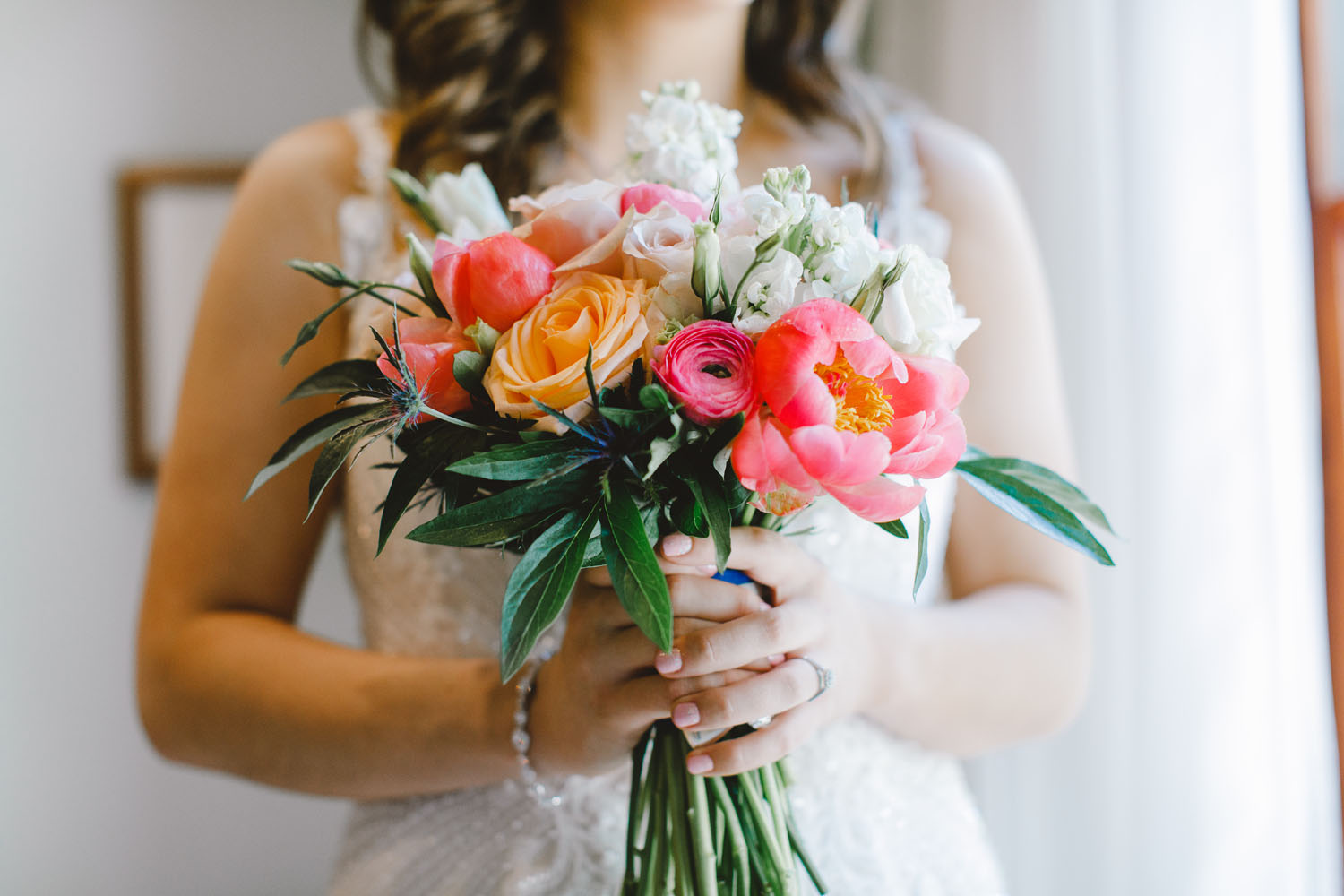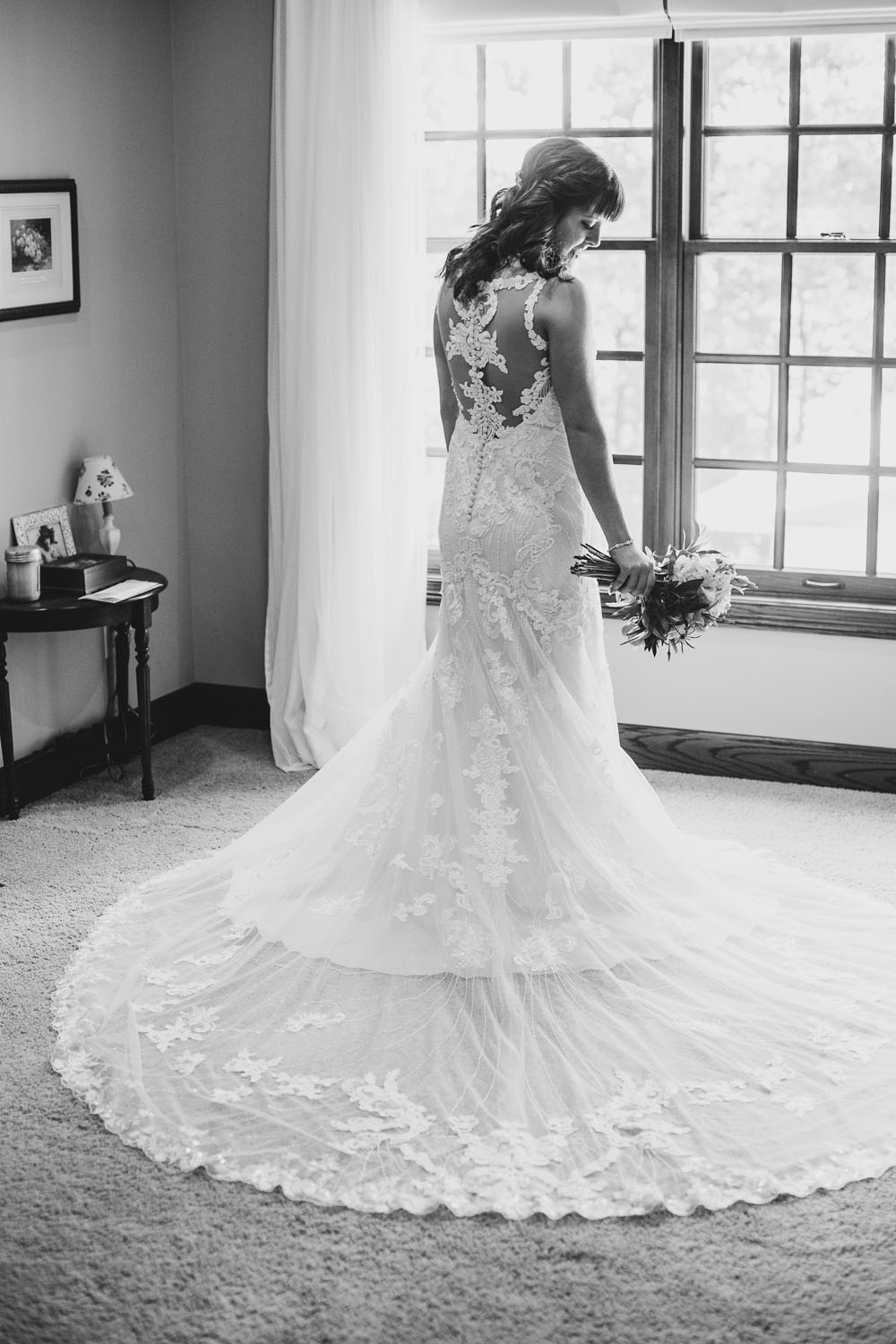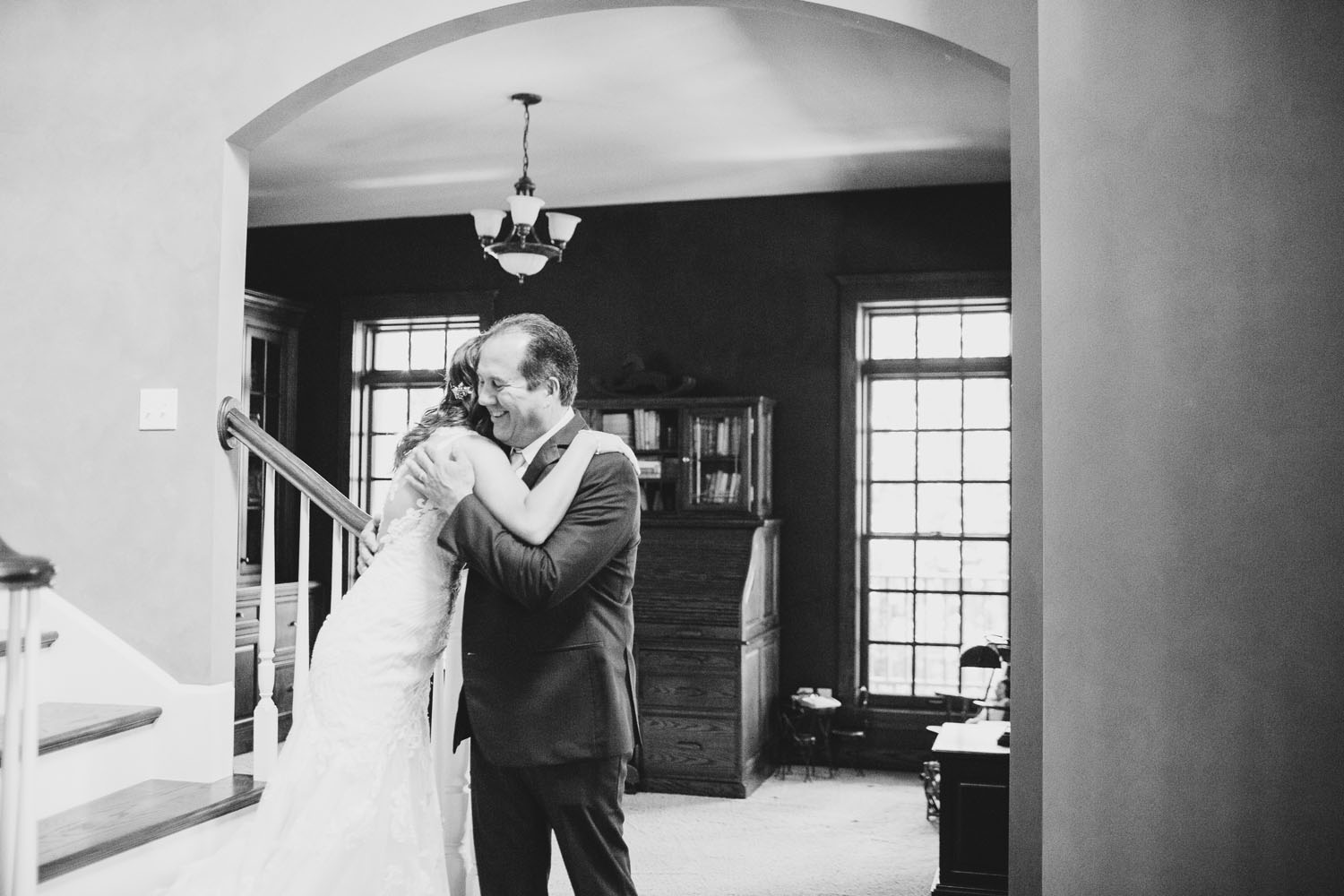 Your Advice to Engaged Couples
In the hustle and bustle of wedding planning, all the tiniest details can seem so overwhelming and mundane. I guarantee you that no one is going to remember the way your napkins were folded on the table or what color the tablecloths were. While those details are important, it's important to not sweat the small stuff. Things may go wrong (our ushers literally got into a car accident on the way to the ceremony) but at the end of the day, you will still be married to your best friend. Also remember to soak in every moment of the day. I remember looking at my dad as we walked down the aisle, and seeing his eyes well up with tears is something I will never forget. It truly will be the best day of your life.