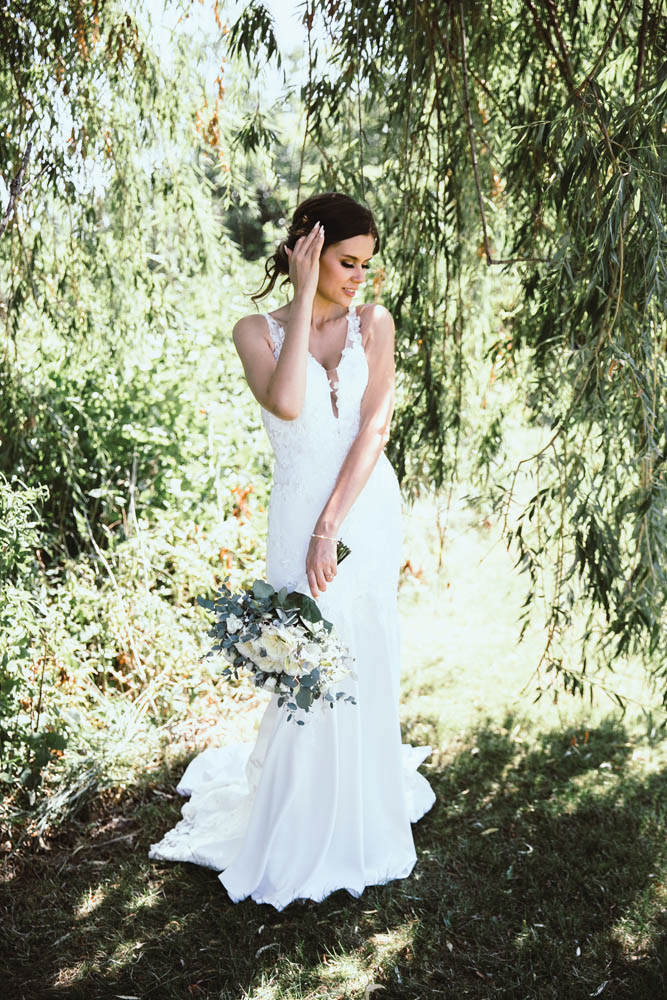 Describe Your Engagement
We had a trip planned to Costa Rica in the summer of 2021 and Will initially planned to propose there. However, the Sunday afternoon a few days before our trip, as we were cooking together in our apartment, Will decided to spontaneously propose at that moment. This was our first apartment together and we moved there in March 2020. Because of the Pandemic, moving in together was a very special experience because we became each other's entire social circle, roommates, and coworkers all at once. We had to be creative with a lot of at-home date nights the first few months of living together. So, it was very fitting that we got engaged there. Then we spent our entire trip celebrating our engagement. 
Describe Your Wedding Vision
The wedding was inspired by nature. We had our wedding at a country club in July, and we wanted to bring the beauty of the greenery from the outside into our ceremony and reception. To reflect that, our chosen colors were sage green and white. These colors were incorporated in the wedding party's attire and the bridal party's bouquets. We also tried to have plenty of leafy green plants and two different types of centerpieces at the reception, both of which incorporated green plants such as eucalyptus. We also had plenty of small trees and bushes throughout the reception. Lastly, instead of using table numbers, we named our tables after trees (for example, cedar and juniper).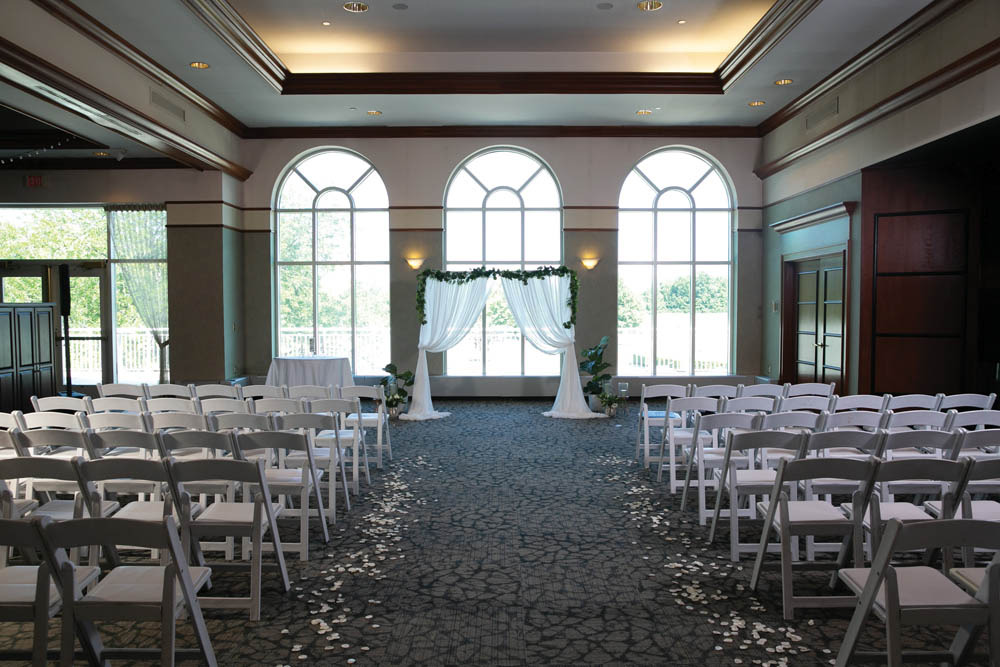 Describe Your Wedding Day
The morning of the wedding, the bridal party got ready and had brunch separately. Once everyone was ready, the groom and his party arrived at the venue and we had the first look and formal photographs. We wanted to get all of the formal photography done prior to the ceremony so that we could enjoy the cocktail hour with our guests. We had the ceremony, cocktail hour, and reception at Sand Creek to make it easier on our guests (and to minimize driving). During the ceremony and reception, we incorporated several Russian traditions because the bride is originally from Kazakhstan. We wanted to incorporate only traditions that we really enjoyed from both cultures. During the reception, we also had a choreographed first dance. Prior to the end of the reception, we also served a late-night snack and provided transportation for our guests.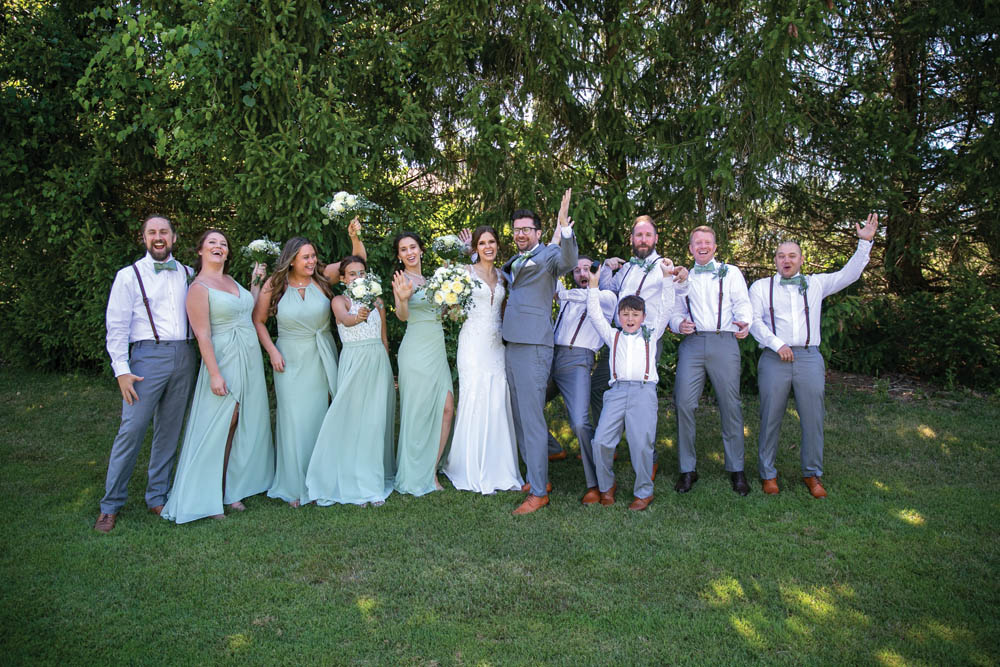 Your Advice to Engaged Couples
We would recommend taking dance classes prior to your wedding day. We had 10 classes leading up to the wedding with a dance instructor who choreographed our first dance. Obviously, this improved the quality of our first dance and added a little bit of extra exercise to our weekly routine. But more importantly, it was a fun weekly activity that we committed to doing together. The last few weeks leading up to the wedding were really busy with a lot of things on our to-do list. So, it was especially nice knowing that no matter what, we still have one date night every week just to have fun and enjoy each other's company.