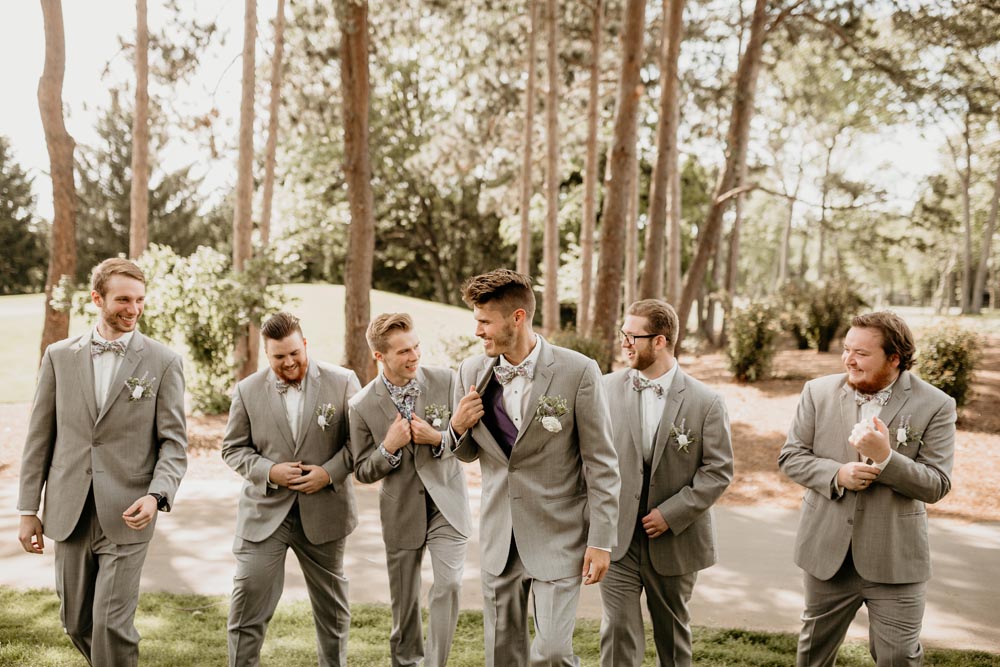 Describe Your Wedding Vision 
Our vision was very laid-back rustic and natural with a lot of our own personal touches. So much of our relationship is centered around our non-traditional and unique personalities, and we wanted our wedding to reflect that. We did quite a lot of our wedding elements ourselves such as flowers, cake, decor, etc.. The Pavilion at Sandy Pines provided us with the perfect landscape to express our creative freedom, as well as include our dog, Paisley. 
Describe Your Wedding Day 
The day could not have gone more perfect.  Our ceremony and reception was all outside and it was a constant sunny 75° all day. Surrounded by our most treasured family and friends, everything went off without a hitch. Food was a top priority for us and the NY Strip Steak and Lemon Butter Chicken definitely did not disappoint. Julee, from SP, made the entire process a piece cake from the beginning and a lot of our success is thanks to her. Our photographer, Kelsey, was extremely personable and fun to work with and put up with our goofy, rag-tag wedding party like a pro! Special thank you to Deb and Emma from Crown Creamery, who took a chance on our unique vision of an ice cream cart. We danced the night away with family and friends (thanks DJ Shaun Kelly!) and ended it all with a stay at the beautiful Moran Inn down the street. 
Your Advice to Engaged Couples 
Take a deep breath and take some time to remember why you are there in the first place. Ultimately, this is you and your spouse's day and your love for each other is all that will matter once it is all over. Life is too short to take too seriously and worry about the small stuff. Also, don't forget to take a moment to take it all in that day. The day will fly by and I wish I had taken more time to soak it all in.