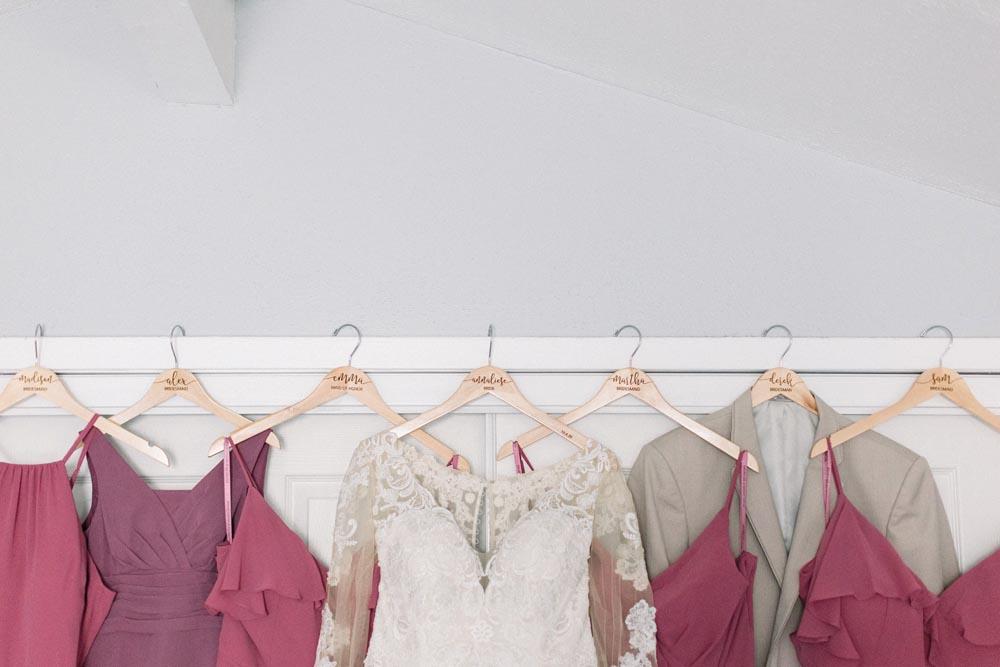 Describe Your Wedding Vision 
The vision I had for my wedding was completely inspired by my venue. From the moment I walked through Friendship Gardens I knew it had to be the center of attention. I wanted the décor minimal so they wouldn't distract from the beautiful surrounding gardens. I chose mostly natural finishes and warm tones given off by candlelight and string lights to make my guests feel invited, connected, and cozy.  
Describe Your Wedding Day 
My wedding day went as I assume most do, it was both completely chaotic and absolutely wonderful. I got ready with all of the beautiful women standing up in my wedding; we blasted Beyoncé and snacked on charcuterie. My utterly fantastic photographer Arielle Peters held my hand almost all day making sure I had everything I wanted. The whole day was moving so quickly, until it was time for the ceremony. Then we were all just in the moment, everything we had worked so hard to accomplish completely paid off. I was able to vow to my husband all the things we will work so hard to make true. Then we had the best time laughing and crying along with the speeches, tossing our various items to the single people in attendance, and dancing the night away. 
Your Advice to Engaged Couples 
The best advice I could give to engaged couples is that you should try your best to not stress out about every little detail. Try your best to embrace and enjoy the planning as much as you can because at the end of the day, your wedding is not about the centerpieces you chose or the music you danced to, it is about making a conscious decision to commit your life to loving another person. It is what comes after the wedding day that really matters.