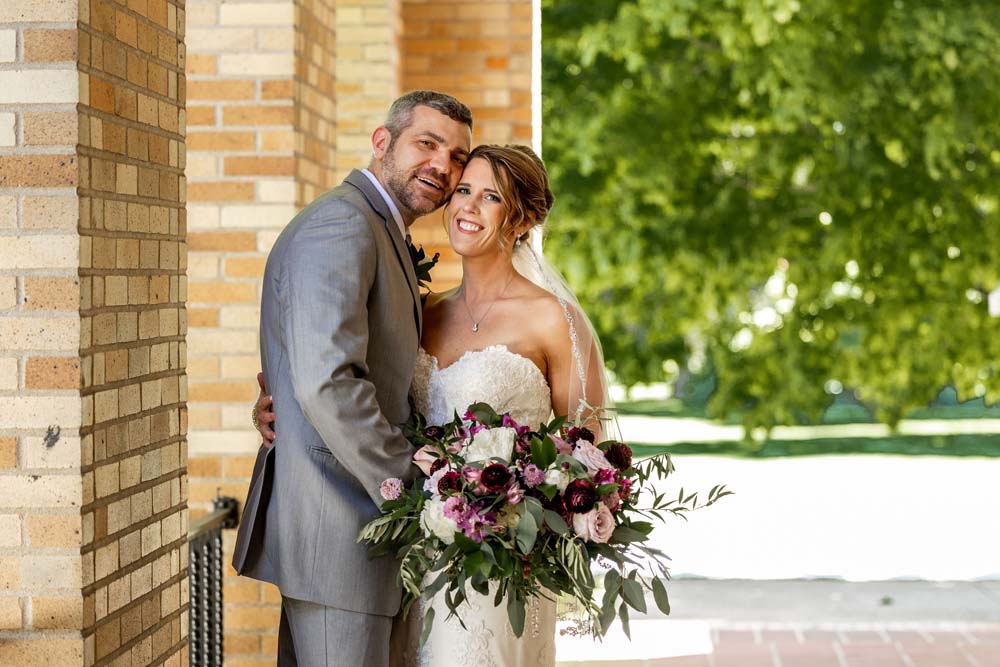 Wedding Vision
From the very beginning Adam and I wanted our wedding to be a party where our guests could eat, drink and dance the night away. The vision for our wedding came together once we found St. Joe Farm. After the first tour, we knew this was our venue and that our wedding would be rustic and romantic. I wanted the floral to be simple and mostly greenery with pops of purple and white flowers. We decided on an outdoor, evening ceremony with the reception immediately following in the barn. We kept the reception décor simple with lots of candles and decor that highlighted the barn, the food and the party that was to ensue. I also included little touches that represented us as a couple and things we love, like making a unity spice blend during the ceremony, since we both are foodies and love to cook. Our wedding turned out even more beautiful than I imagined!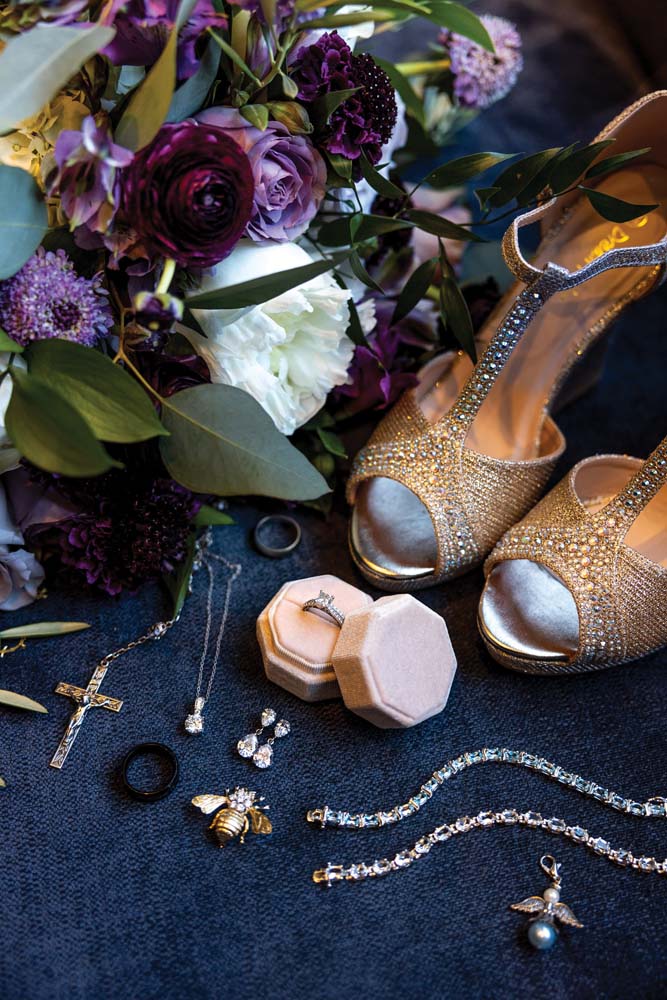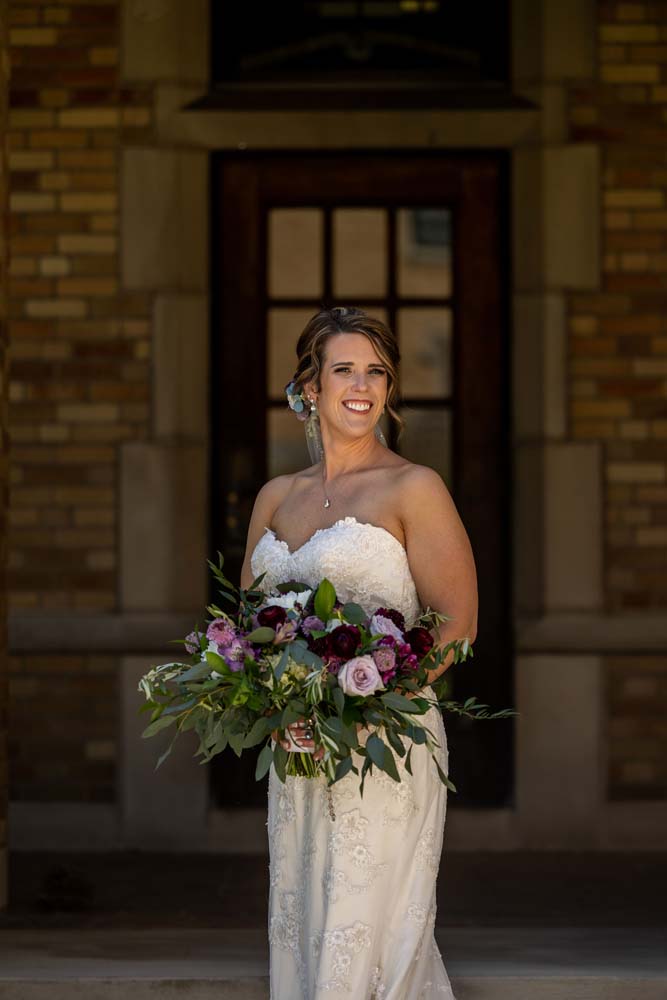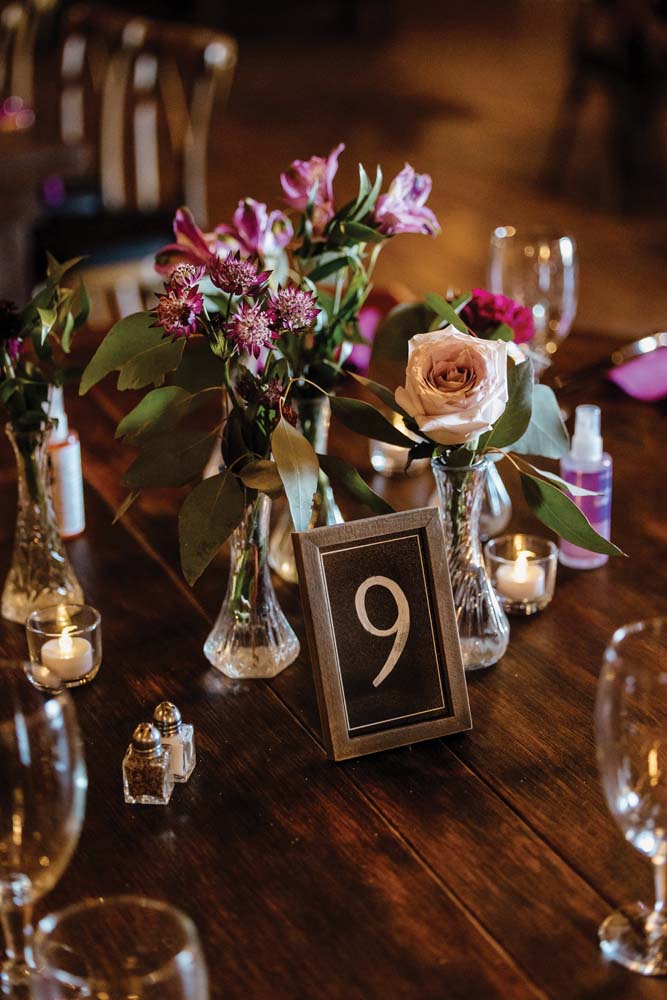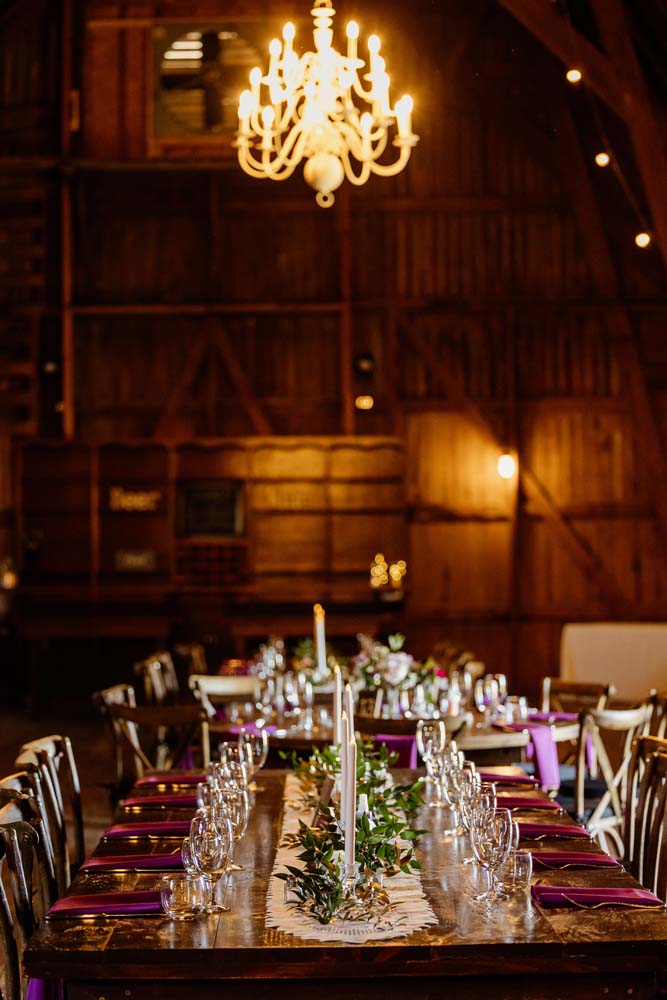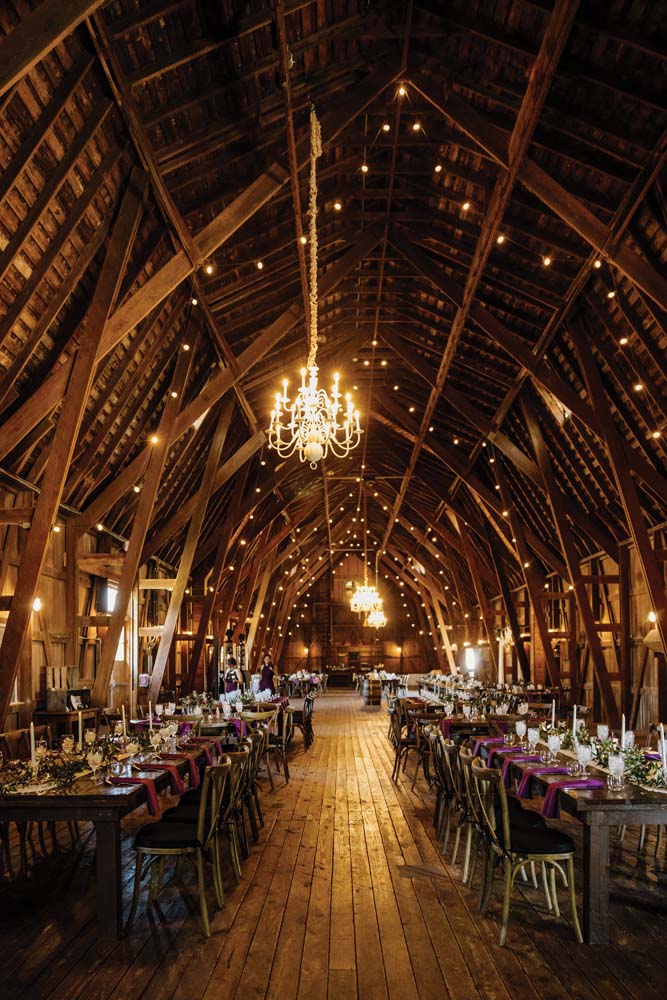 Describe Your Wedding Day
Simply Perfect. Planning an outdoor ceremony in May in the Midwest is a little nerve-wracking. Will it be cold and rainy or sunny and hot? You never know. Luckily, we dodged the weather bullet and had the most beautiful sunny day! We were so excited to be surrounded by our family and friends after a long 2020. I spent the morning with my bridal party at the salon getting our hair and makeup done. Once we finished getting dressed, we headed to Saint Mary's College for the first look. I graduated from SMC and knew I wanted "the bridge" to be the spot where we first saw each other. After some amazing photo-ops at SMC and St. Joe Farm, we were all ready to get the party started! The ceremony was magical, and the reception was full of delicious food, flowing drinks, and a fantastic dance party.
But what we'll remember most about our wedding day is that it was full of laughter and love.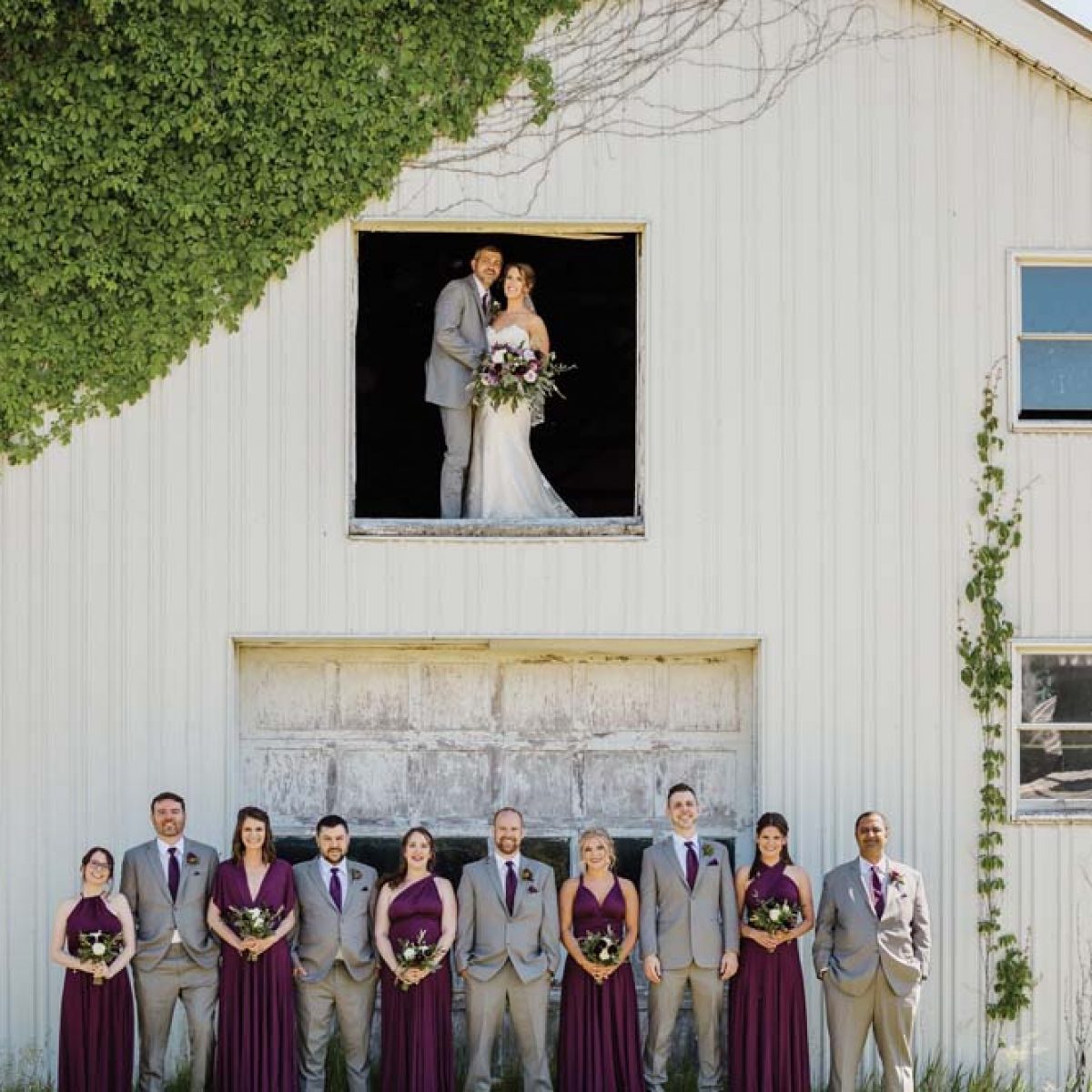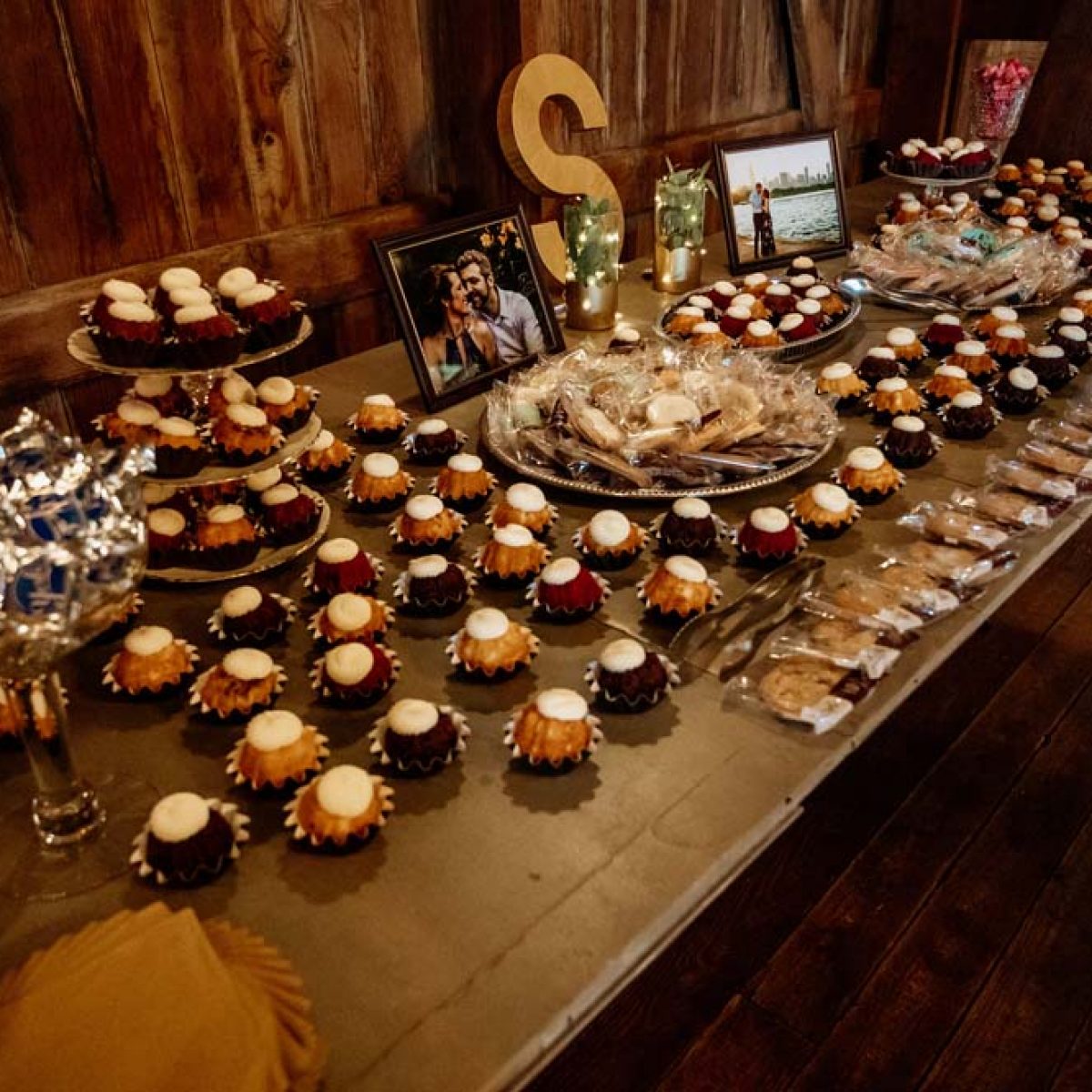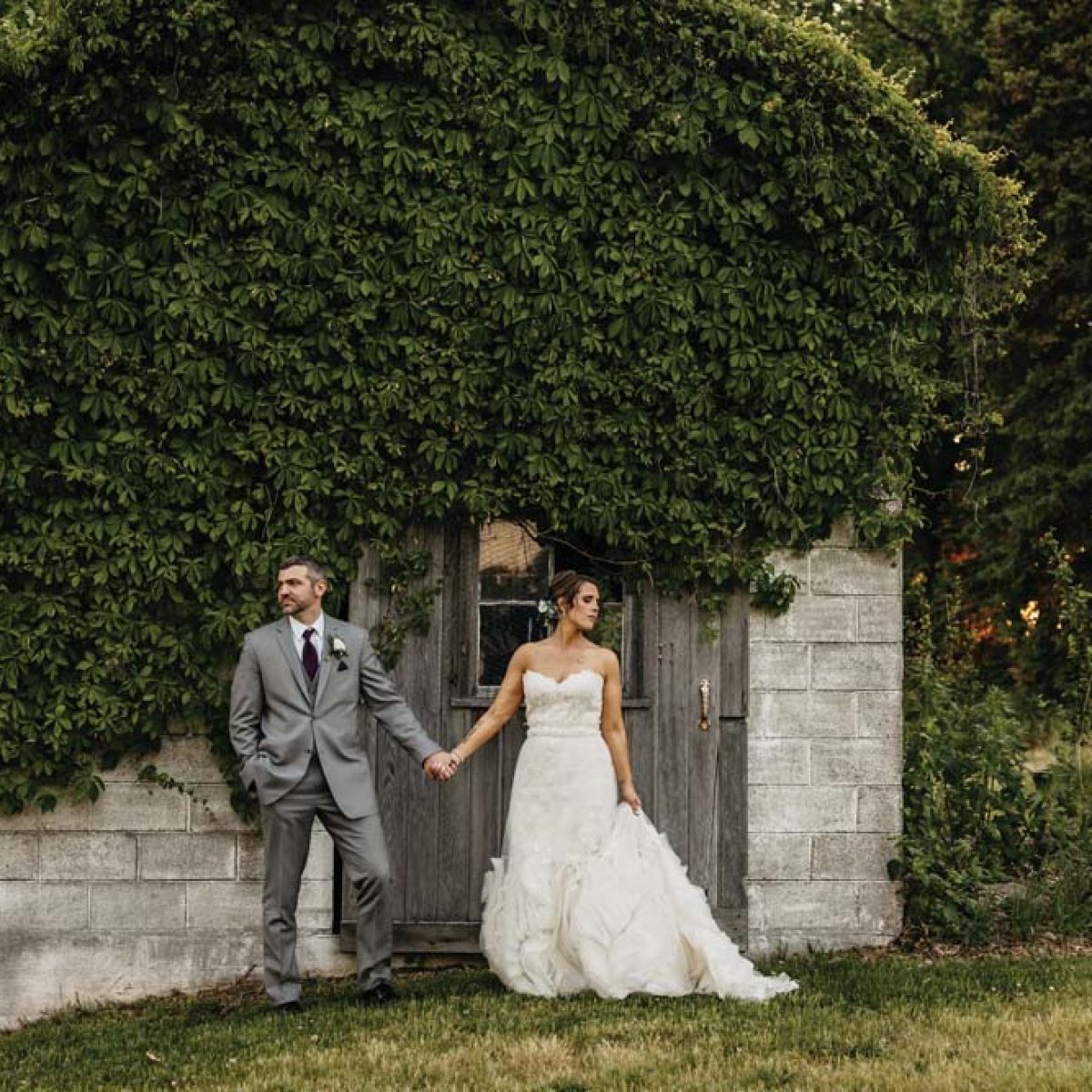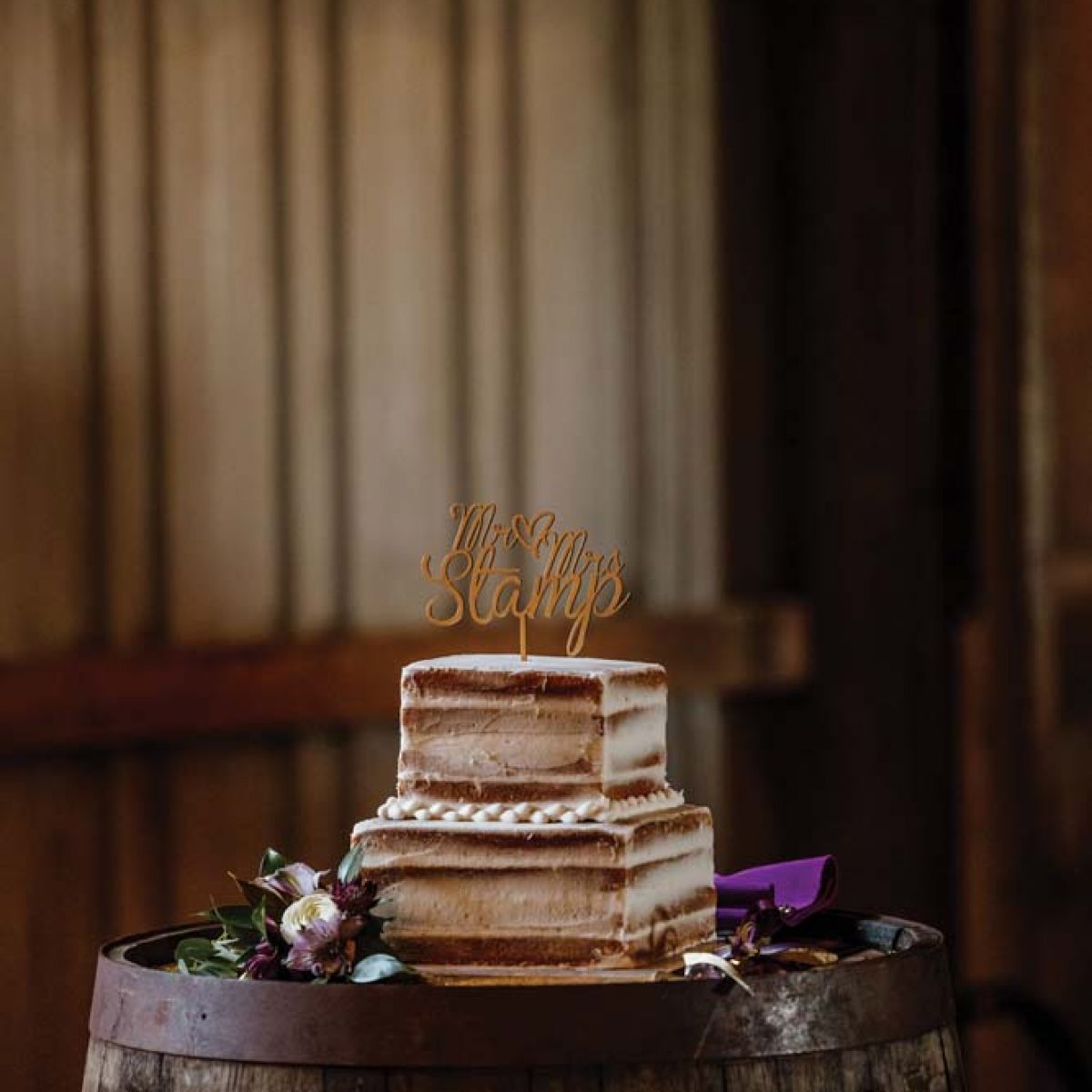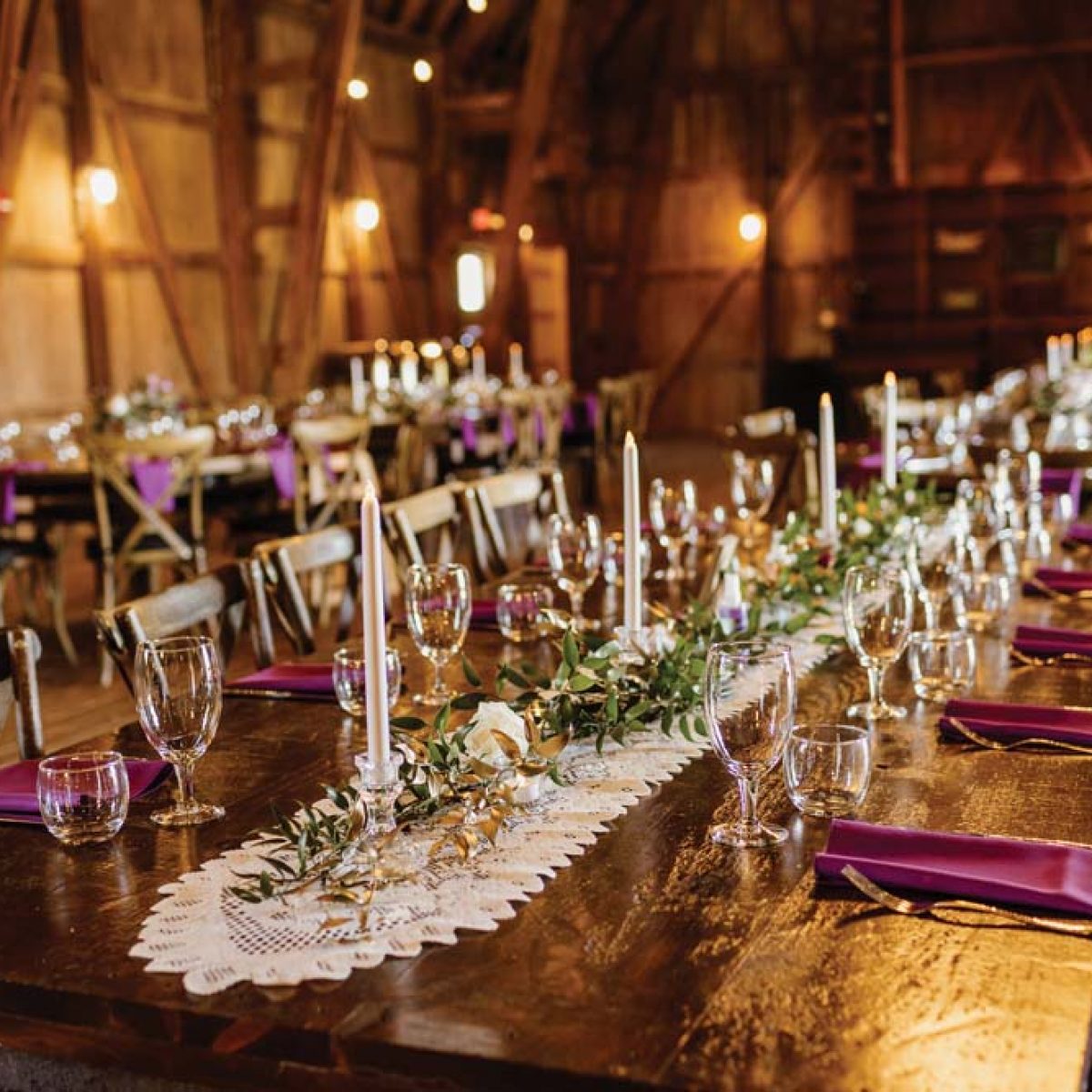 Advice to Couples
Our advice to engaged couples is simple. Prepare as much as you can, don't sweat the small stuff, trust everything will work out and always remember it's about the love you two share!