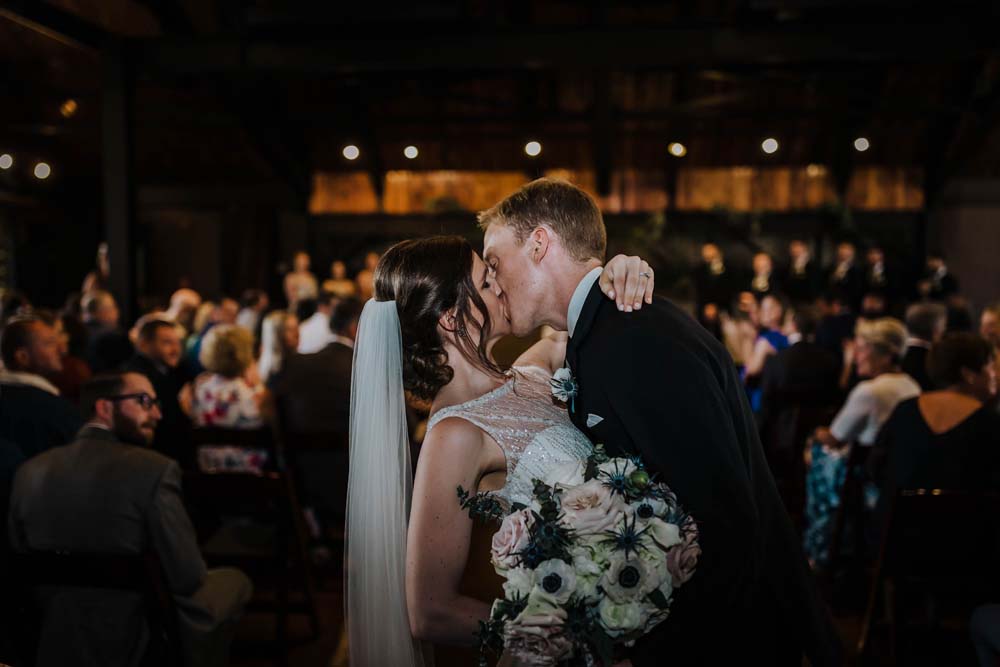 Describe Your Engagement 
I am still obsessed with our proposal to this day. We were on vacation in Cocoa Beach, Florida, where I had been vacationing since I was a child. It was New Year's morning when we woke up early to watch the sunrise. Our condo was walking distance to the beach, so we made a couple of mimosas and walked down to the edge of the water. It was just the two of us watching the sunrise over the Atlantic when Adam got down on one knee and asked me to marry him. I of course said yes, and we had our mimosas with us to celebrate!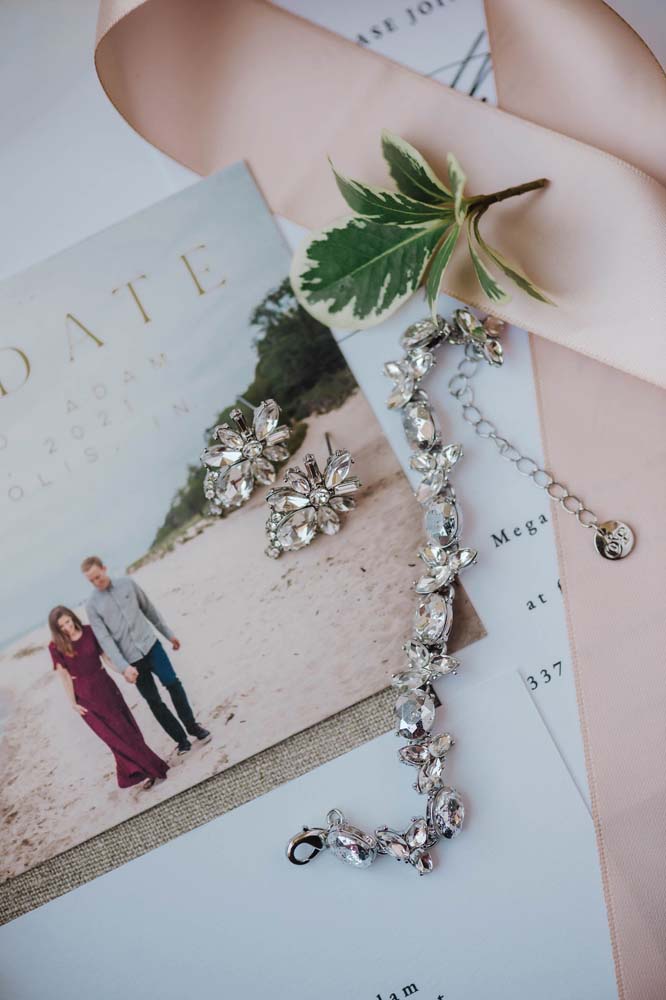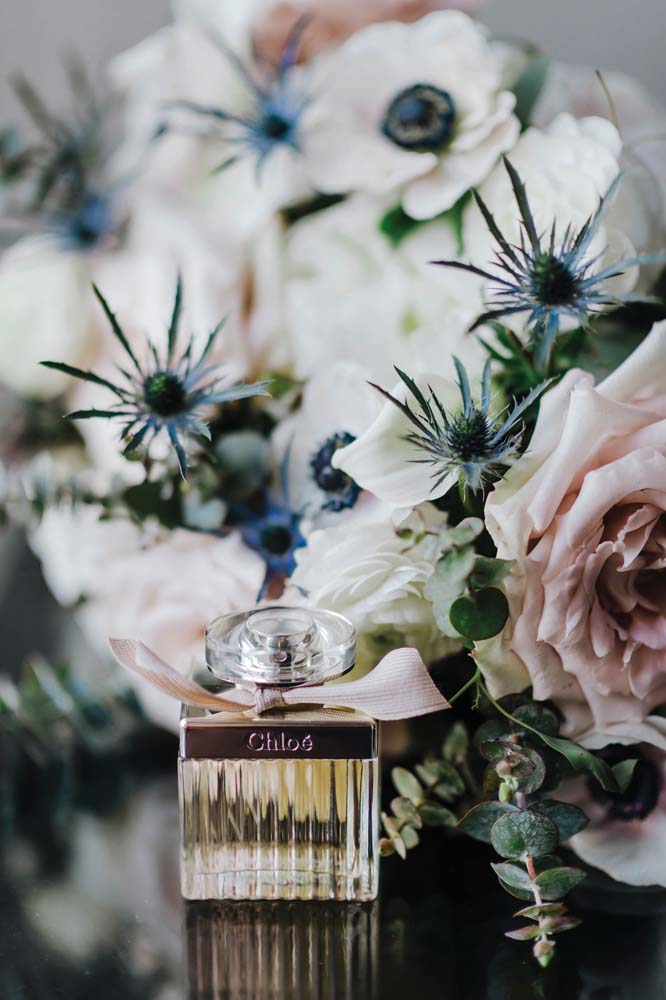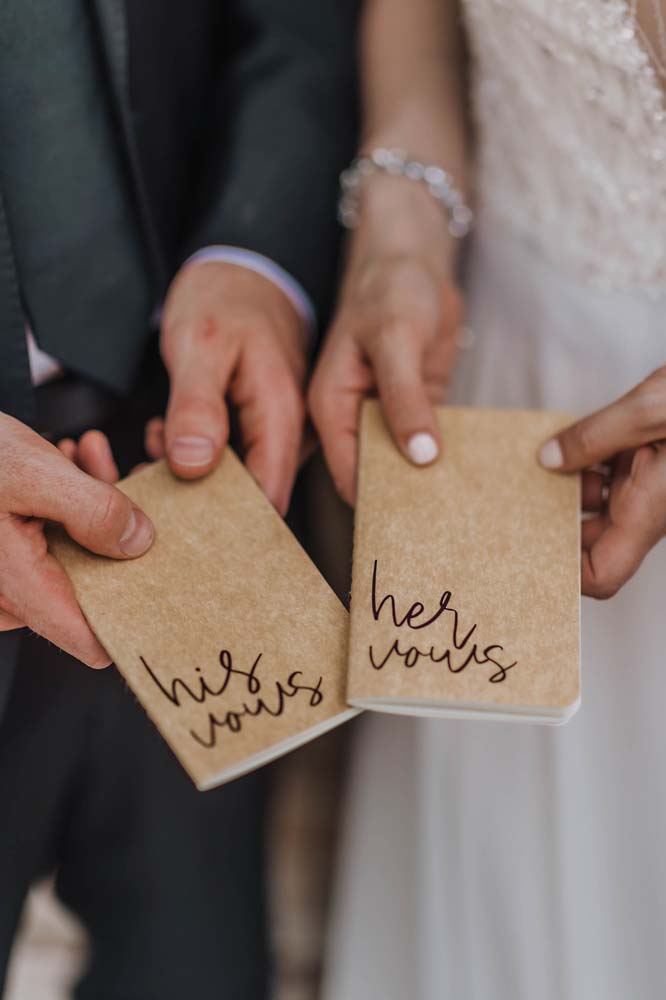 Describe Your Wedding Vision 
From the moment we started planning, we knew we wanted a timeless wedding. We stayed true to ourselves throughout the planning process to ensure the day reflected us. Our tastes are very minimalist and include small details like understated centerpieces and accents of greenery. Having a neutral color scheme was important to Adam, and I liked that the taupe color we chose allowed us to have a little fun with the flowers including the blue thistles and ribbon. Our venue, Canal 337, was the perfect location for us to live out our vision of understated elegance with its exposed brick, vaulted ceilings, and view of downtown Indianapolis.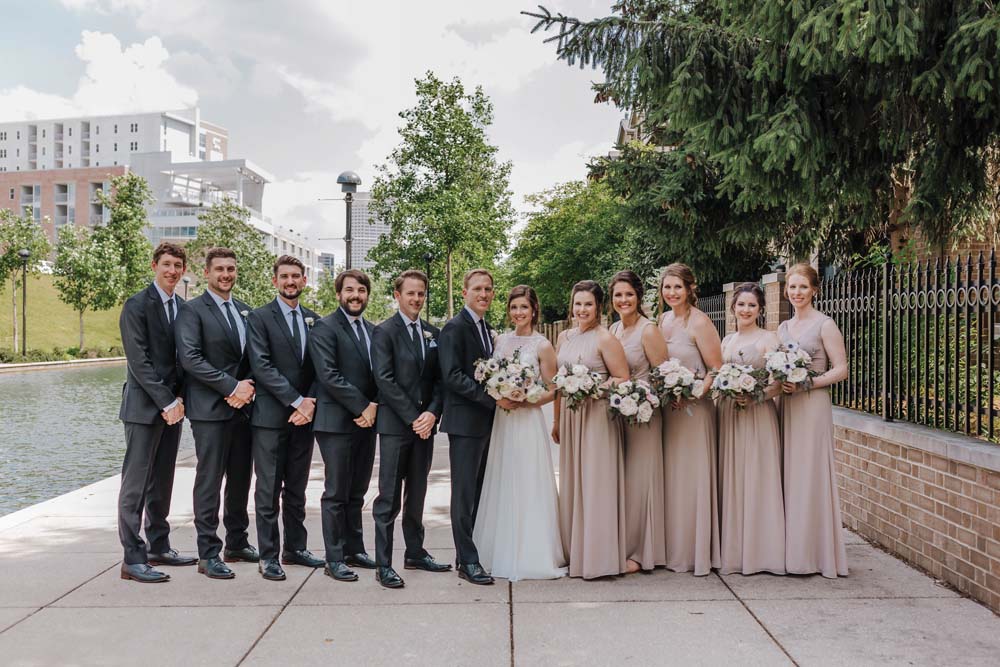 Your Advice to Engaged Couples
Our piece of advice is to plan for a day that will truly reflect the two of you. We learned early on that you don't need to take, or ask for, everyone's opinions- that includes bloggers on the Internet. You'll drive yourself crazy trying to make everyone happy. I had moments of doubt as I looked at social media and saw all of these elaborate (and unrealistic) photos and ideas for what makes the "perfect" wedding day. Plan for a day that you two will look back on and think, "That was exactly the way we wanted it, and it was perfect for us." At the end of the day, you two will be married and that's all that matters.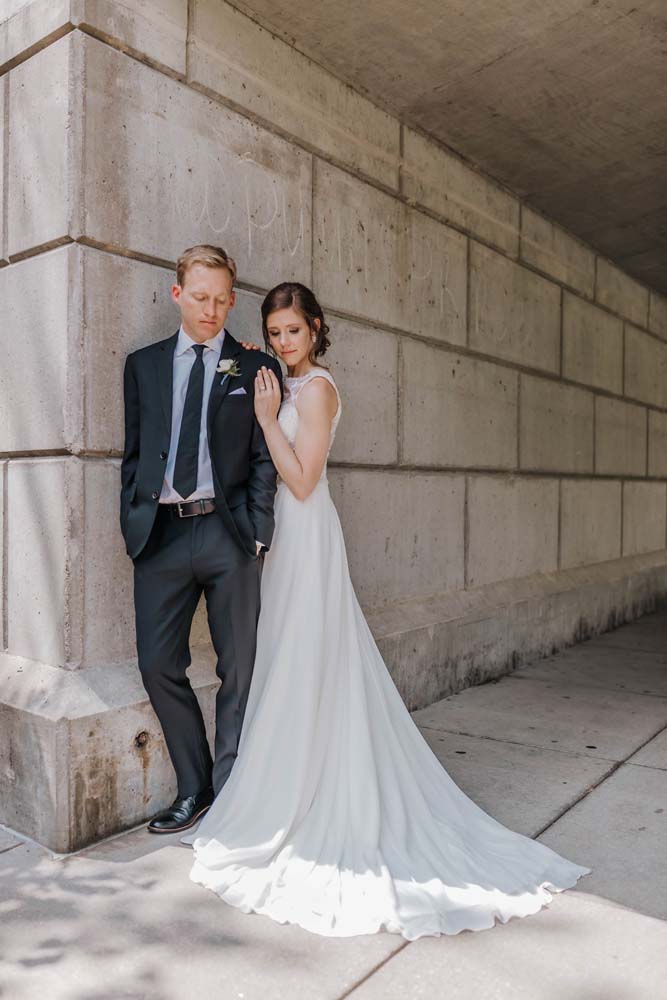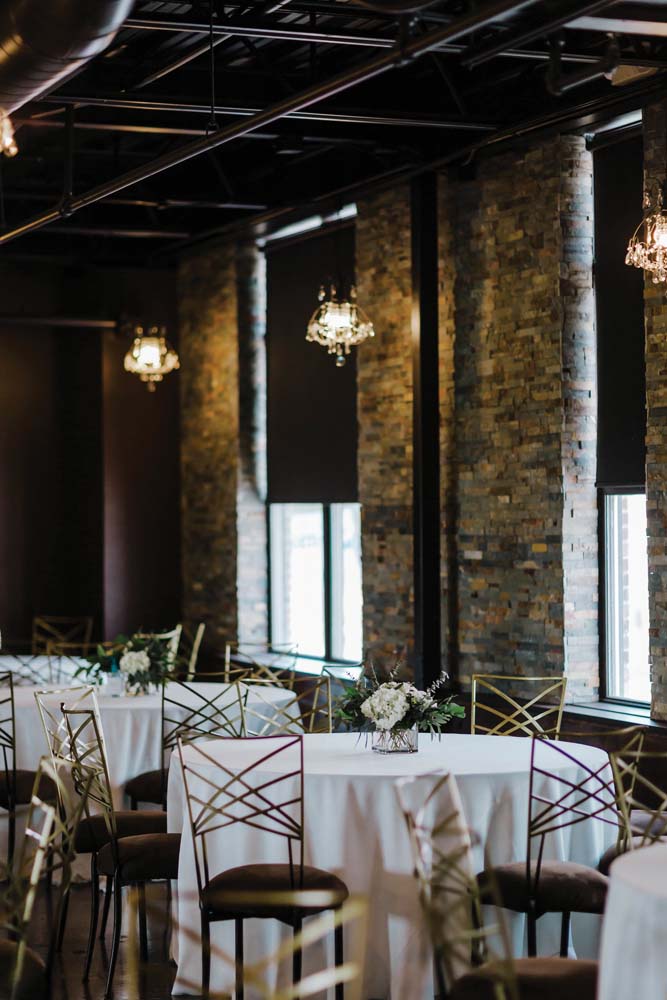 Describe Your Wedding Day
Our wedding day was perfect and everything we had hoped for and more! The whole day was so exciting and emotional. I've been a part of many weddings, but nothing prepares you for the overwhelming and amazing sensation you have on your own wedding day. The amount of joy, laughter, and tears was immeasurable! We couldn't have asked for a better day surrounded by our closest friends and family as Adam and I celebrated our love for each other.