The Venue in Valparaiso, is a perfect spot for a modern, cozy wedding reception. Merry Me Event's colorful accessories coordinated perfectly to highlight the Bistro's charming appeal.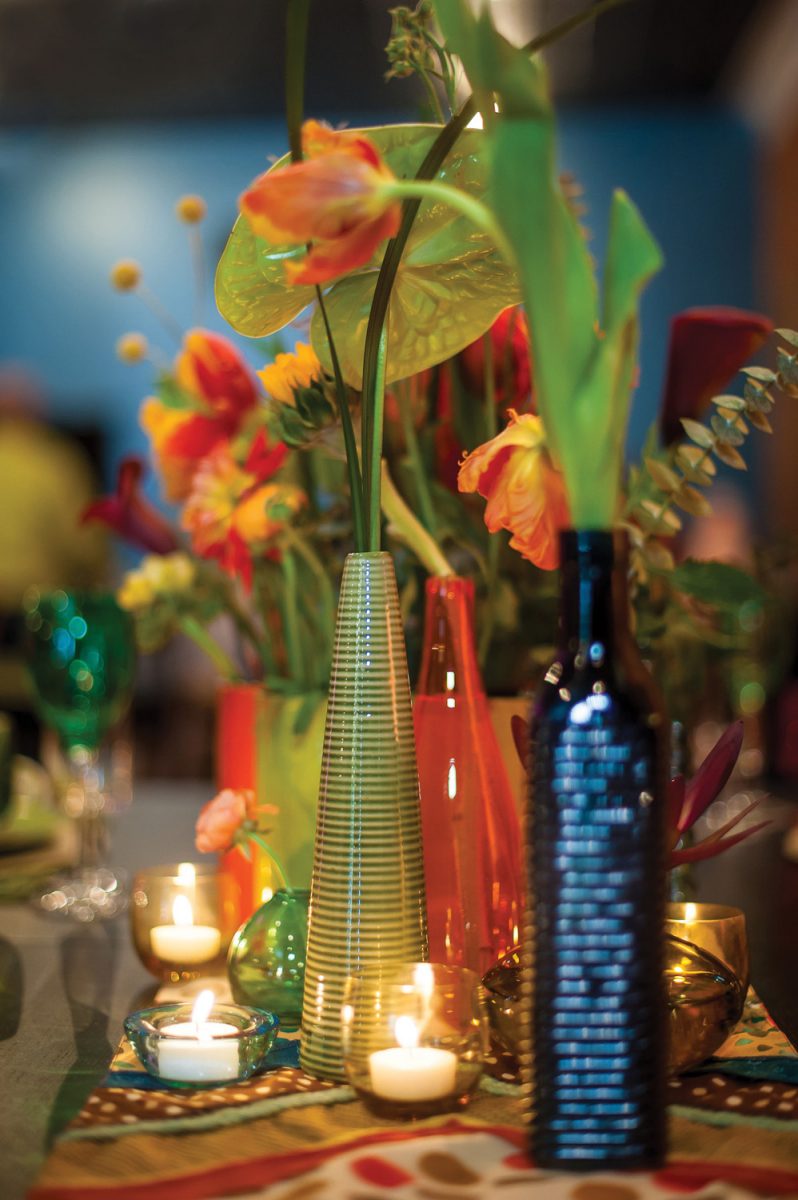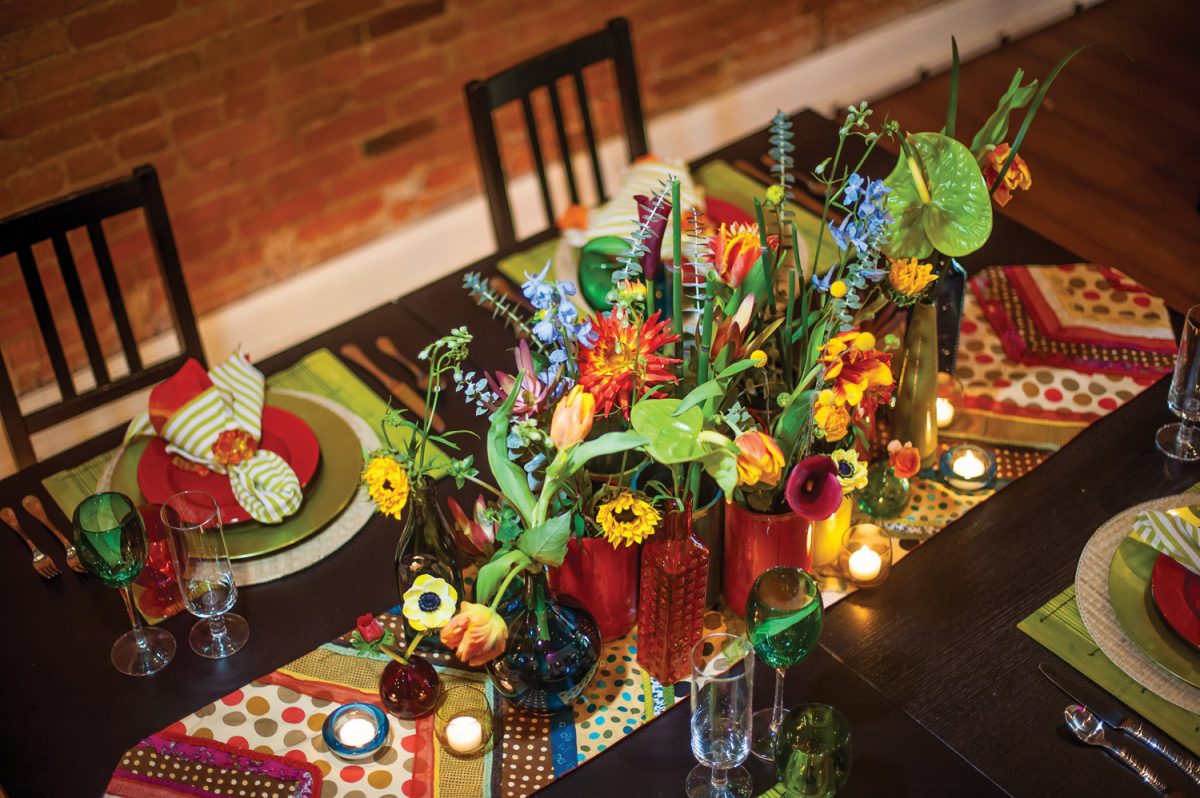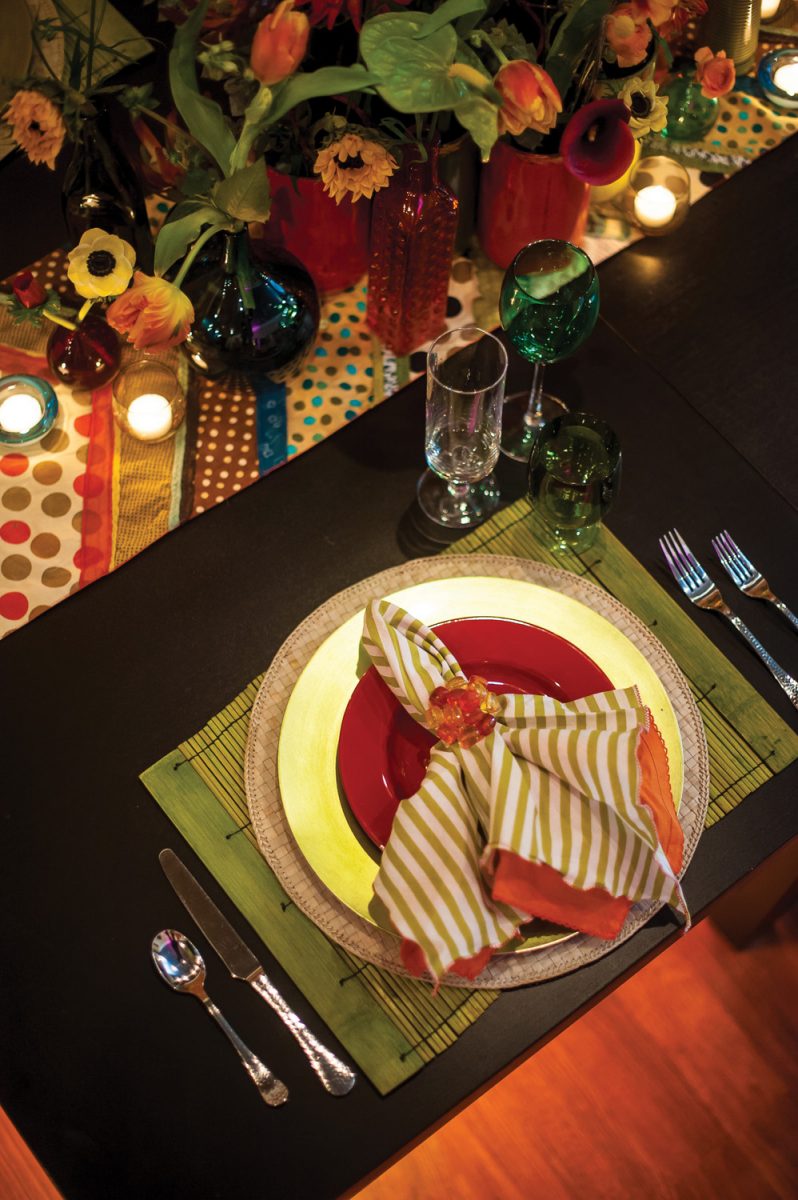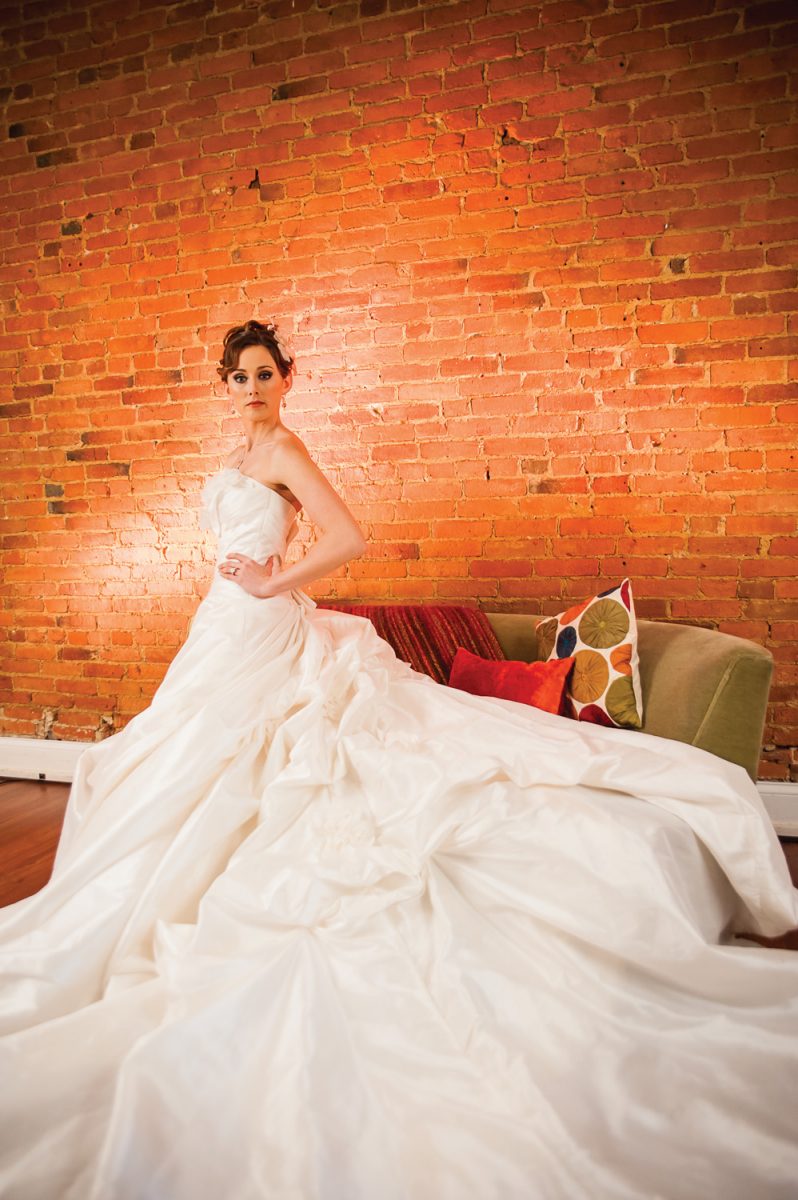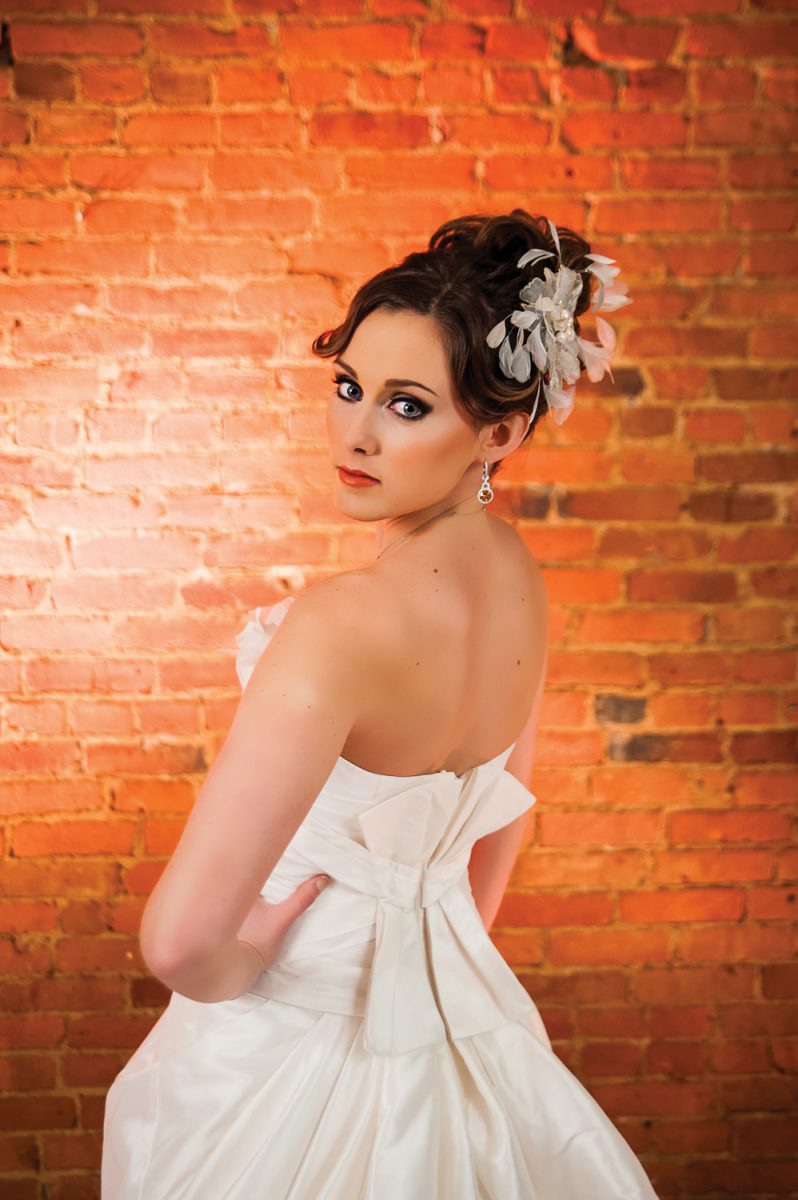 Le Salon Couture Boutique provided this stunning silky taffeta Hermosa gown by Paradiso. We loved the origami feel of the bodice, and the dramatic pulls throughout the skirt.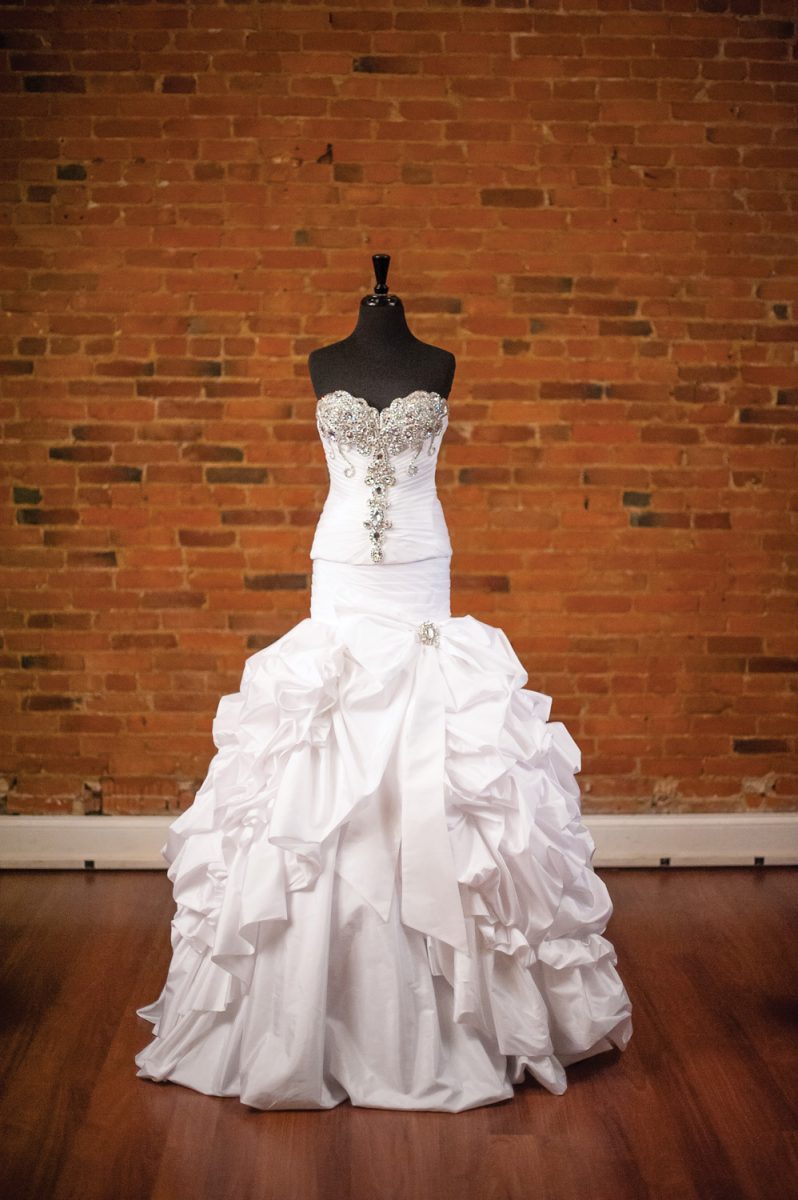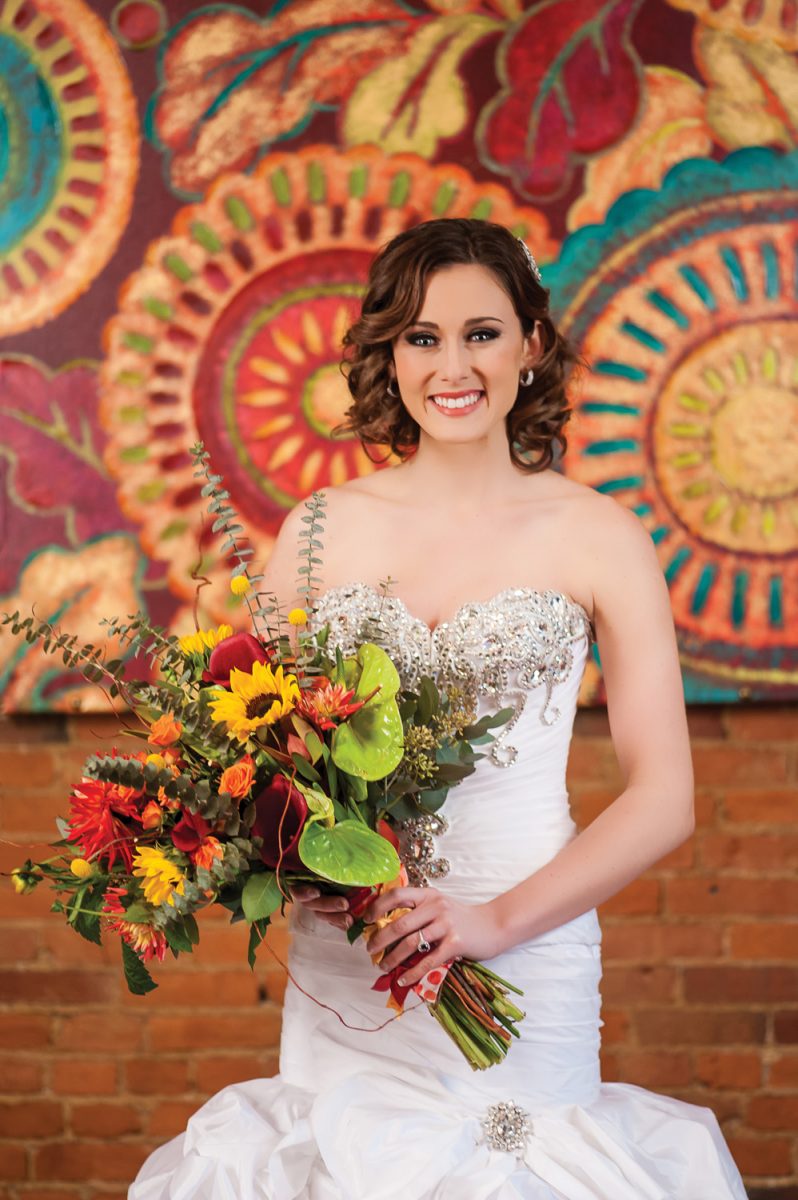 This couture gown by Liana was truly luxurious. Straight off the runway, we were in love with the wonderfully adorned bodice, and dramatic skirt.