Describe Your Engagement
Brandon and I woke up at 3am to do a sunrise hike on Cadillac Mountain at Acadia National Park. When we got to the top just as the sun was coming up he asked me to marry him. We then celebrated with mimosas and a much-deserved breakfast.
Describe Your Wedding Vision
I knew immediately that I wanted to get married during the fall when the leaves were changing. We wanted something simple but beautiful, and we found that with the Old Bag Factory. I wanted lots of candlelight which I incorporated on all the tables and the twinkle lights they had were perfect!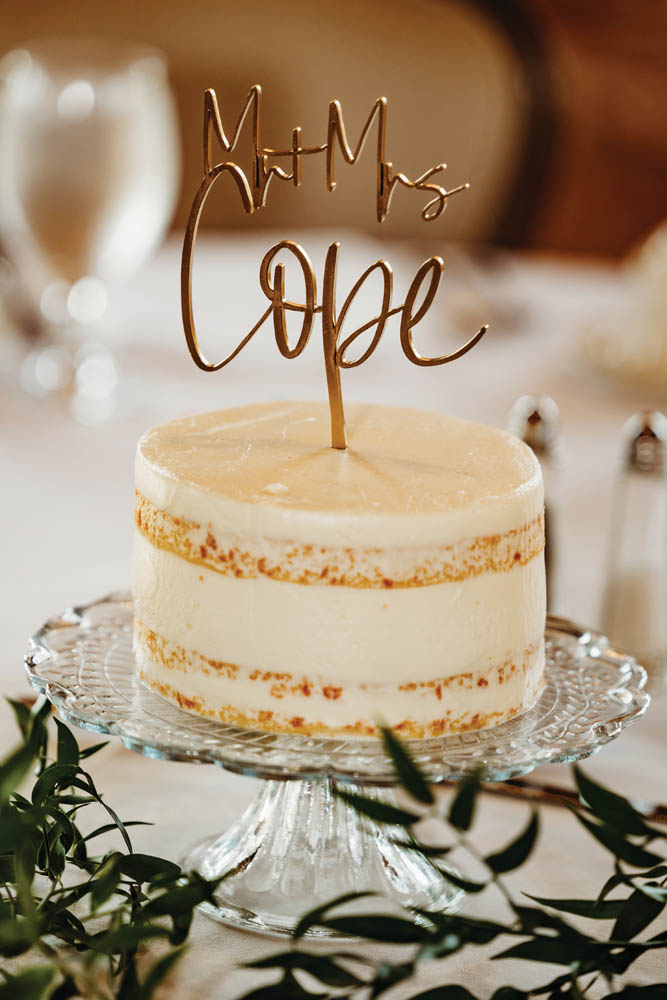 Describe Your Wedding Day
My favorite part of our wedding day was sneaking away before the ceremony to Ox Bow Park with our amazing photographer, Brandi. It was so nice to be able to spend a bit of alone time with Brandon on such a hectic day. Bonus, some of my favorite pictures came from this portrait time!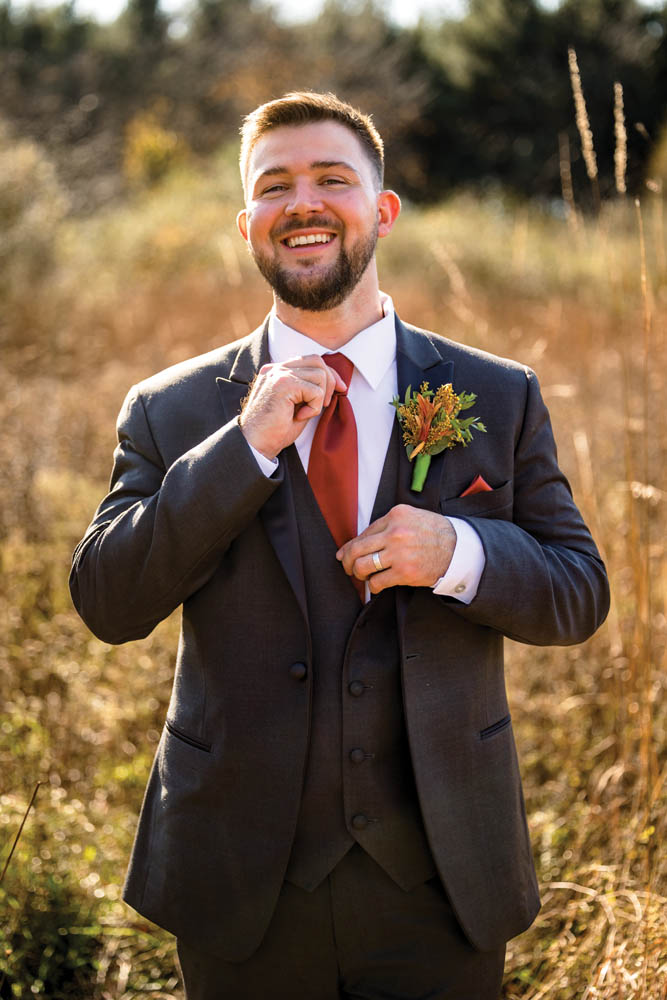 Your Advice to Engaged Couples
It will all work out! I was so stressed the entire time I was planning the wedding and finally about two weeks before I just felt calm. I knew there was nothing more I could do and I was just excited to get married!