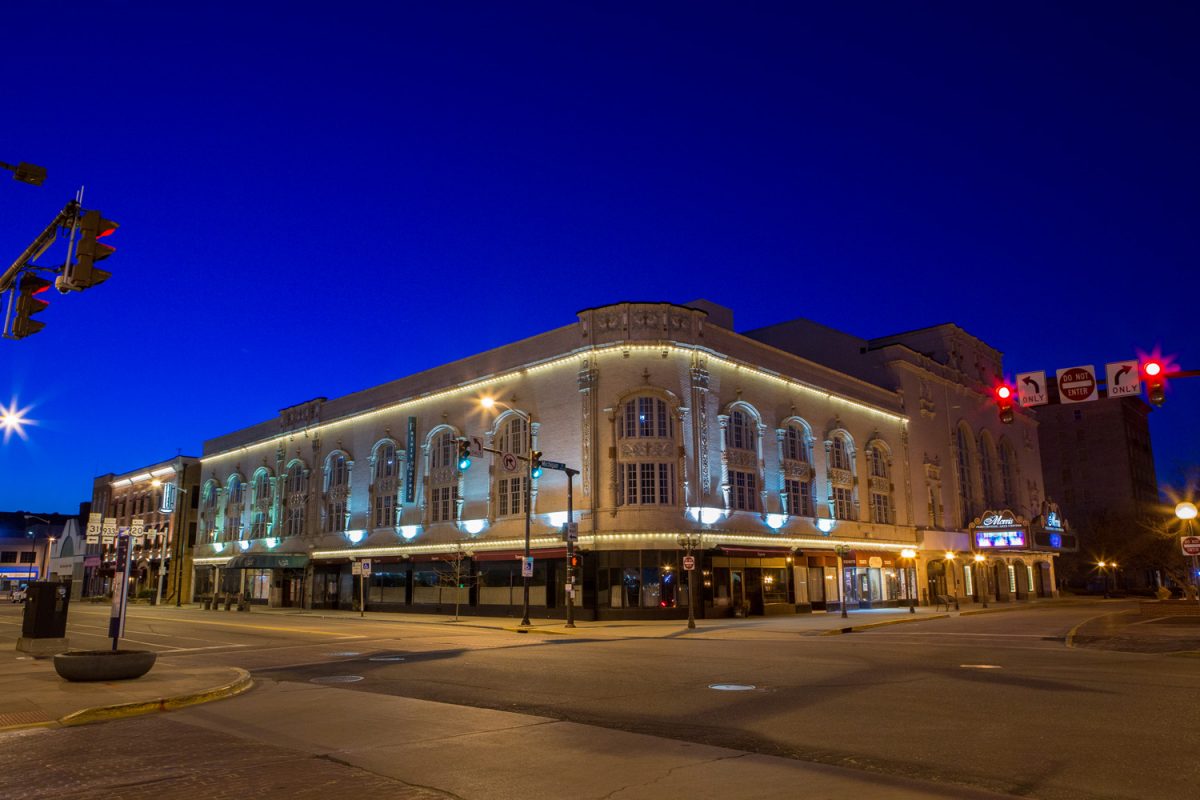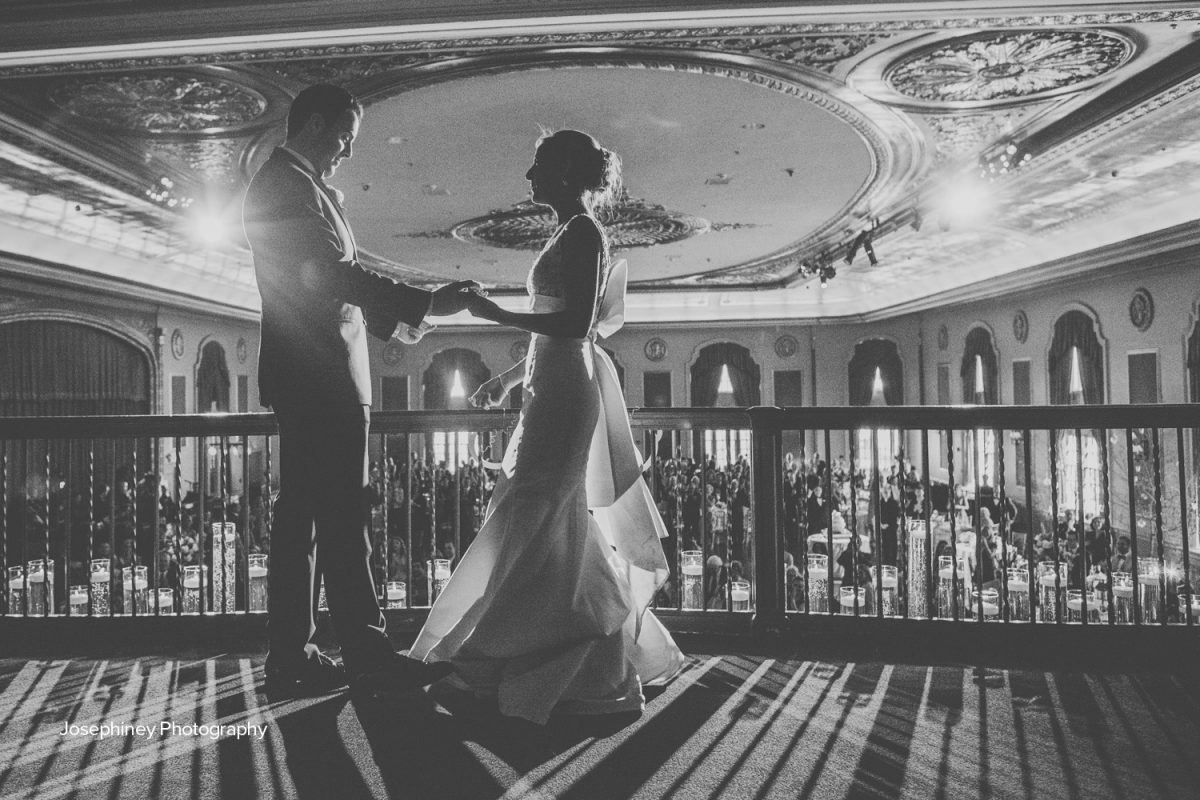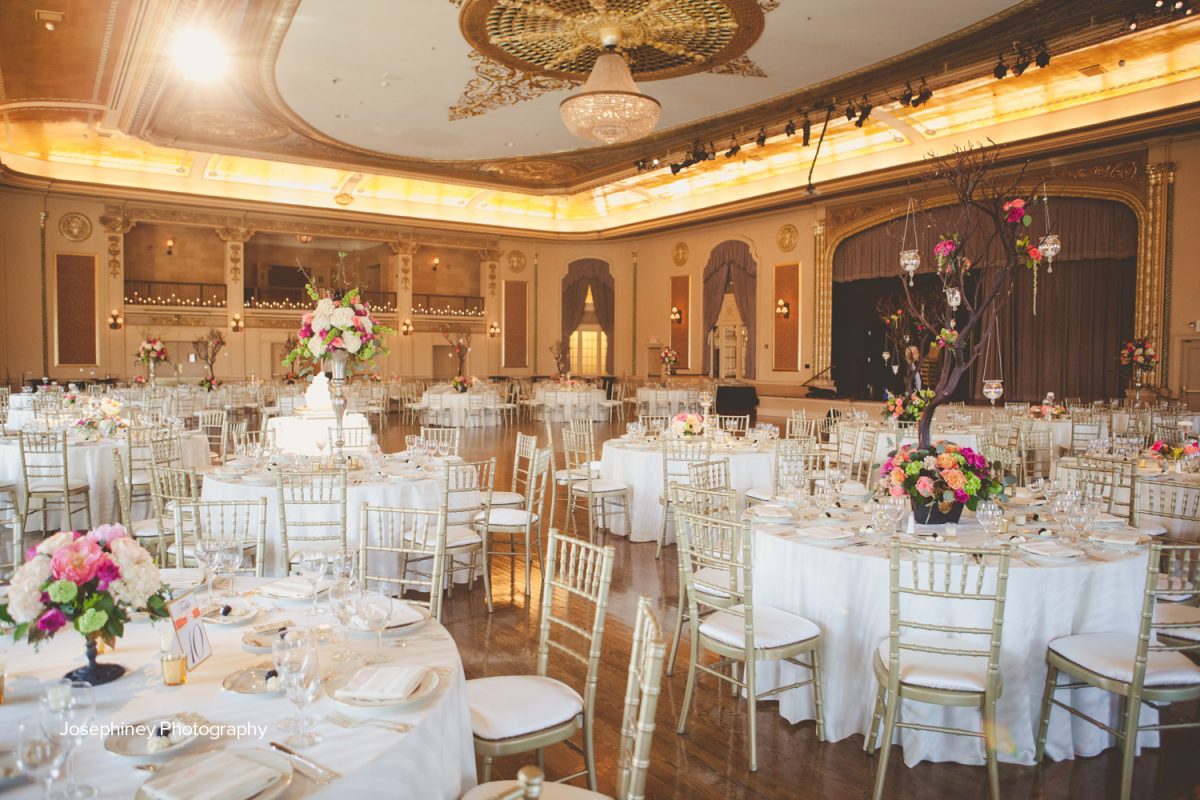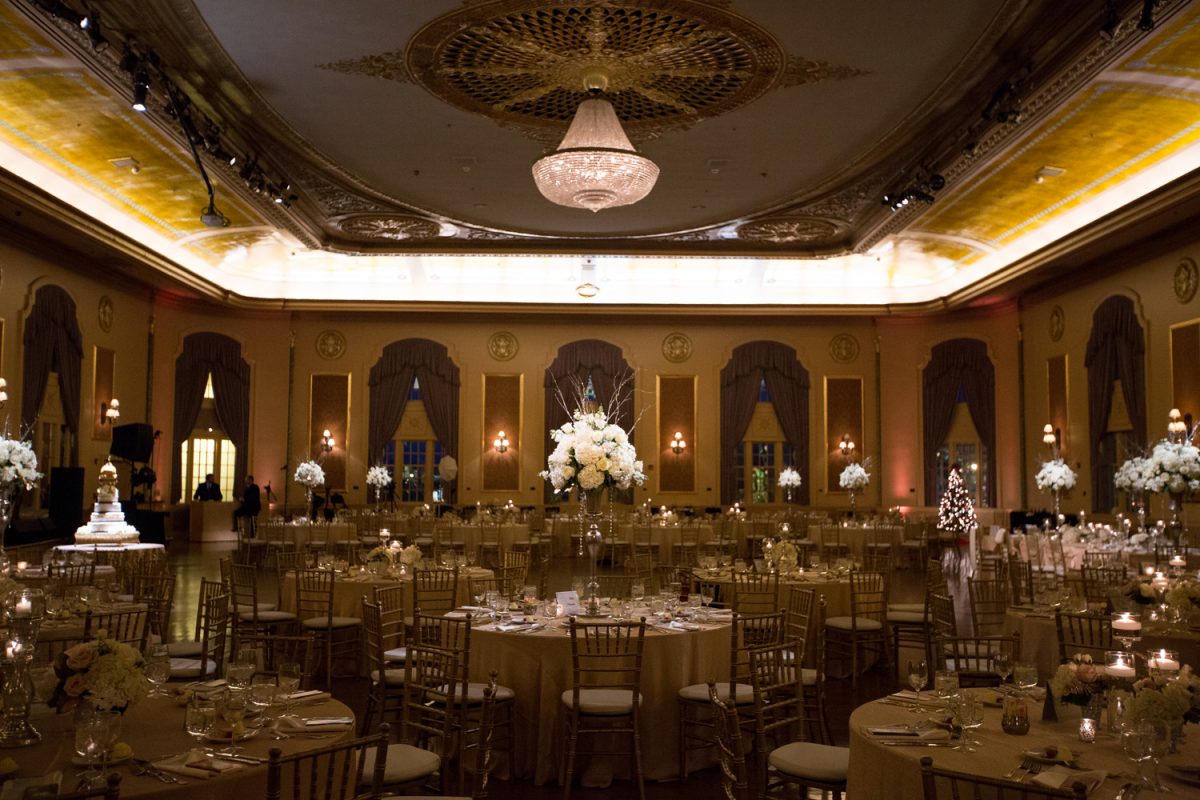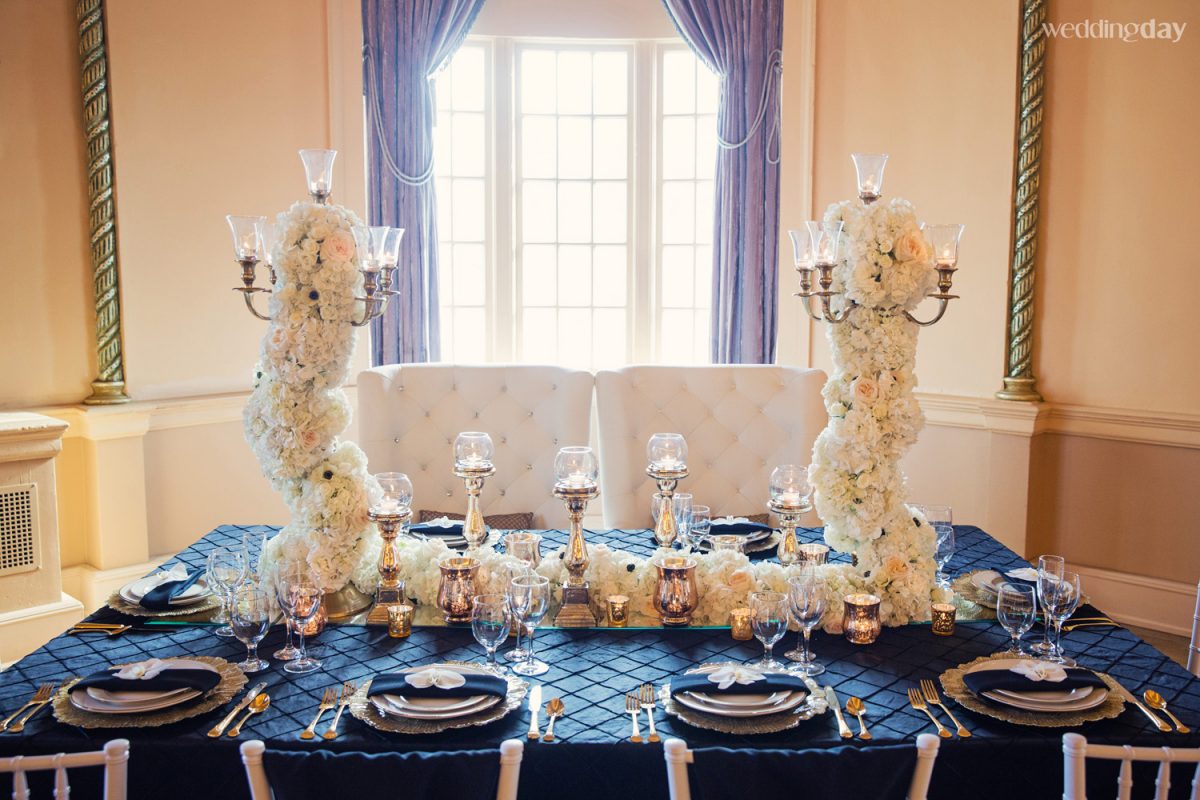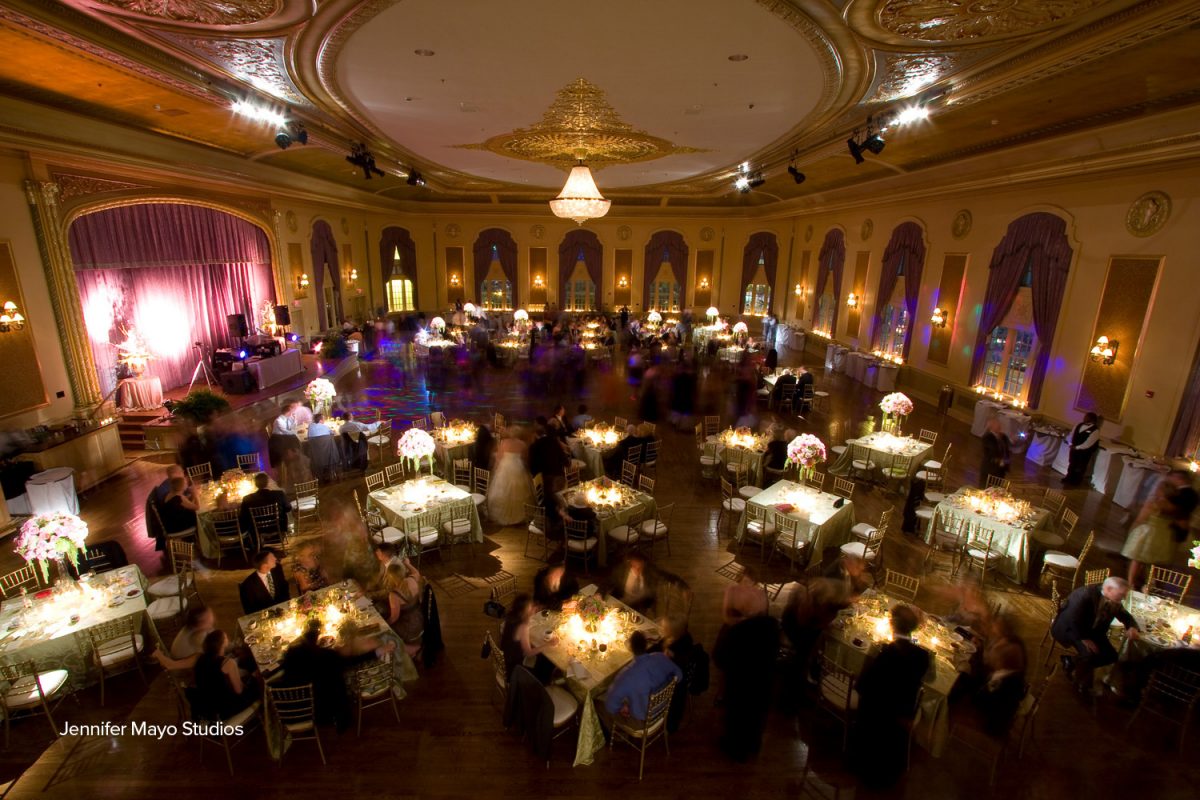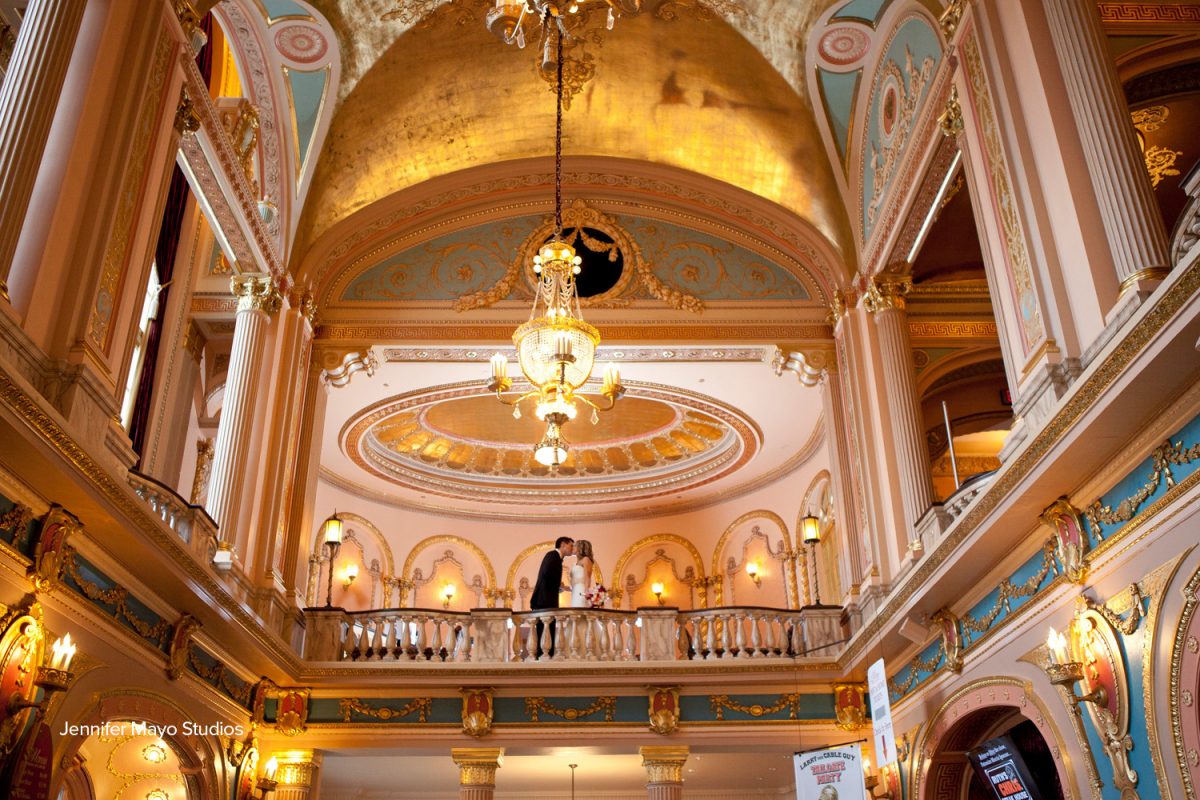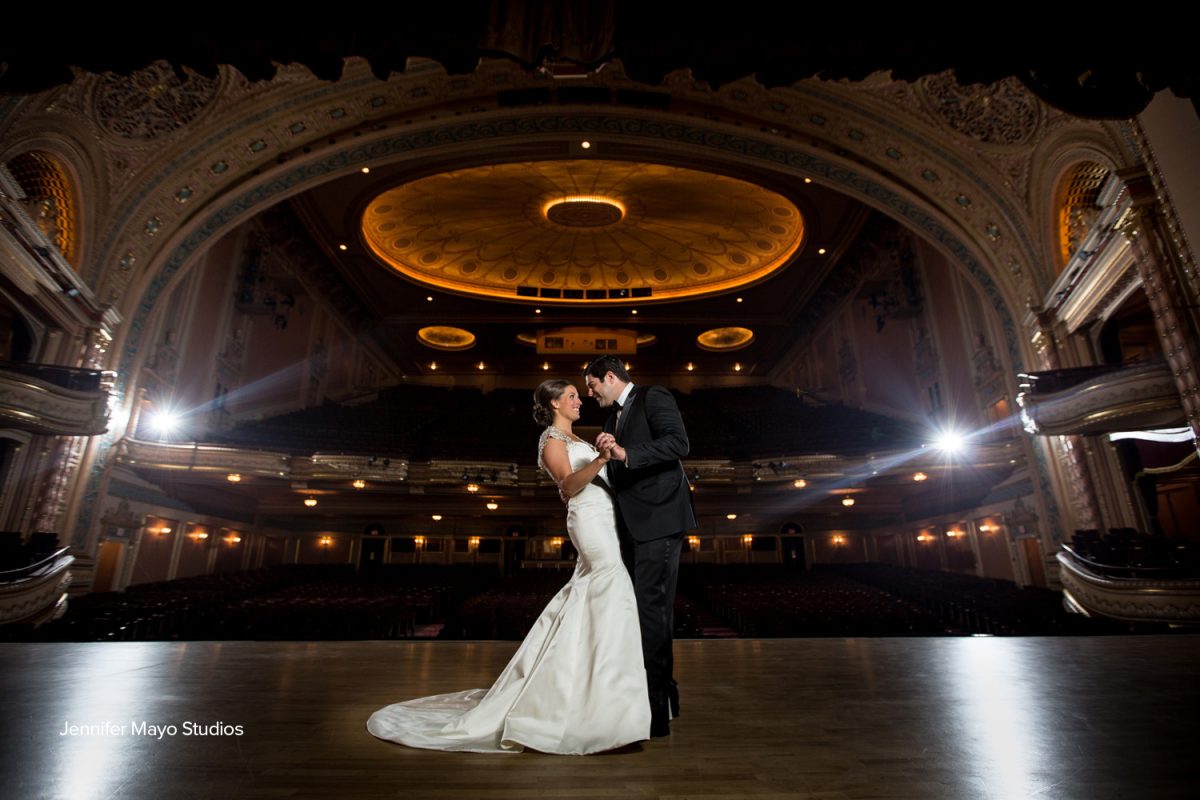 Palais Royale at Morris Performing Arts Center
The Palais Royale in South Bend, Indiana is perfect for your wedding ceremony and/or reception. From the Grand Concourse to the original Musicians' Balcony overlooking the historic and elegant ballroom itself, your day will become a most memorable event!
The Palais ballroom is rich with history and is the area's most romantic venue.
· Conveniently located in the heart of downtown South Bend, close proximity to hotels and parking for your guests.
· Suitable for groups up to 800 guests for cocktails, dining and dancing.
· Stage available for your band, disc jockey, or head table.
· Food and beverage service, with custom-designed menus, is provided by the Palais' award winning in-house catering company, Navarre Hospitality.
· Friendly sales staff available to help make your event planning easier with options for many services provided by preferred providers or other local vendors.
The Palais Royale ballroom is part of the Morris Performing Arts Center Complex, which also includes the Morris/Leighton theater. From the historic 1920s grandeur of the Palais ballroom to the Morris Theater, the complex has an array of spaces to choose from to make your dream event into a grand reality!
Available spaces:
· Palais Royale Ballroom
· Morris/Leighton Theater
· Morris Grand Lobby & Rotunda
· Morris Bistro Restaurant
· Jon R. Hunt Plaza