Written by: Aubree Schenkel, Life & Bridal Coach
When planning your wedding there will be many moments where other's opinions, emotions, and perspectives will not align with yours.  Remember, that although the wedding is all about you and your spouse-to-be, it's important to remain empathetic and compassionate to others and their emotions around your wedding.  Sometimes what you don't know until the wedding is over is that others have a very strong response and an emotional tie to your wedding too. During the planning process, remember to take a step back and put yourself in their shoes.  For example, you mother-in-law believes she is "losing her baby boy." Your mother and father have been planning and saving for this moment since they went for the gender reveal ultrasound and found out you were a girl. Your spouse-to-be just misses spending quality, no wedding talk or planning, time with you.  Or your bridesmaid feels left out and is fearful that that's an indicator of how things will be after you're married.
These emotions can lead to many difficult conversations you're going to have to have during the wedding planning process. Conversations around budgets, who's paying for what, the guest list, equal treatment and time spent with each person in the bridal party, seeing eye-to-eye with your spouse-to-be to name a few.
Everyone has emotions around your wedding, and you have a choice on how you're going to face those emotions and conflicts.  You can pretend the conflict doesn't exist, or you can work through the conflict in a healthy and productive way. Here are 5 ways to address the conflict so everyone feels good leaving the conversation.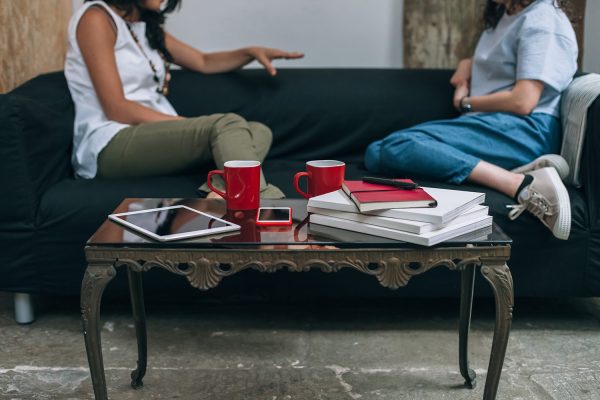 1. Be planful
Spend some time reflecting on the situation.  Be empathetic. What would make this person say the things they have said or approach you the way they have?  How are they feeling and why? Is it past issues that are now coming up? Is it something you've said or done? Is it an outside dynamic that you weren't aware of?  Remember, assume the best (not the worst) and everyone is going through something (you may not know what it is). These are the two takeaways.
Spend some time writing out how your feeling and why.  Then spend time in their shoes, write out how you think they are feeling and why.  Then re-write what you think you should say in the conversation. It will help the conversation go more smoothly.  You don't send this to them or use this during your conversation, it's just for you to sort through your thoughts and emotions.
2. Approach it in a non-defensive way for both of you
The last thing you want to do is play the blame game, so stick with "I statements" not "you statements".
"I have noticed you making comments about [XXX] and it's really been making me feel sad.  I'm mostly worried about what's going on and wondering how I can help. Is everything ok?"
You do this in a way that helps them understand you're not going to jump down their throat.  You're just genuinely concerned and want to work through it. They'll be far more receptive than if you were to say, "You've been making really rude comments and acting like a child. You're forgetting this is my wedding, not yours."
3. Seek to understand and LISTEN
You're not having the conversation to vent or to get things off of your chest.  That will leave the conflict fully intact and not resolved. Take the time to really understand the other person's perspective, even if it's about how you've been acting or how you've been treating them.  I always say, "feedback's a gift." So, if they are giving you feedback, remember you've had time to prepare for the conversation and they probably haven't. Listen, stay neutral, and do not respond until they are finished, and you've had a moment to reflect on what is true and what is real.  You won't be able to move forward and resolve the conflict unless you try to understand the whole picture. It's also important that you show them that you understand, and you do this by listening and not getting defensive.
4. Agree on an outcome
After both of you have had the chance to express how you're feeling and what the true situation is, take some time to talk through how you want things to be going forward.  This is a chance for both of you to level set and provide your own expectations of how you want to be treated, how you want to be talked to, how you want a conflict to be addressed in the future so the two of you can feel like the two-way road of communication is always open.  This is an important step because it provides a way for both of you to quickly resolve any conflicts in the future, by revisiting what you two have committed to doing for each other and for your relationship.
5. Hug it out
Take the time to show each other how important you are to one another.  That might be through a hug, by going to watch your favorite Netflix show together, or by going to get ice-cream.  Whatever you need to transition into the new stage of the relationship, do it. It will make both of you feel much better about the past, your present conversation, and where you are going in the future.
This may all seem like a lot of work and you may be thinking, "I don't have time."  But yes you do, when all is said and done there is nothing more important, NOTHING, than the relationships you have.  Remember, your wedding day will come and go but you have a choice to keep thriving relationships in your life. Take a step back and remember what is really important.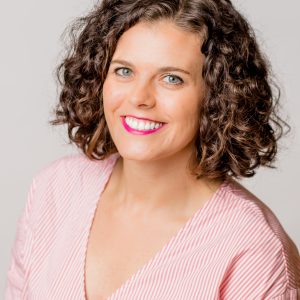 Planning a wedding is such an exciting time.  With the excitement can also come a whole host of other feelings, conversations, and unsolicited pressures that brides and couples may not be used to.  
Aubree Schenkel is a trained life coach with a Masters degree in Psychology.  She specializes in Bridal Coaching and Pre-marital Coaching. She sets out to give individuals the tools they need to enjoy the wedding process and their wedding day: productive time management skills, effective communication and conflict resolution skills, tackling mind-set challenges, mindfulness practices, and much more.
Website: www.joyofmilkandhoney.com
Instagram: aubreeschenkel & joyofmilkandhoney_wedding