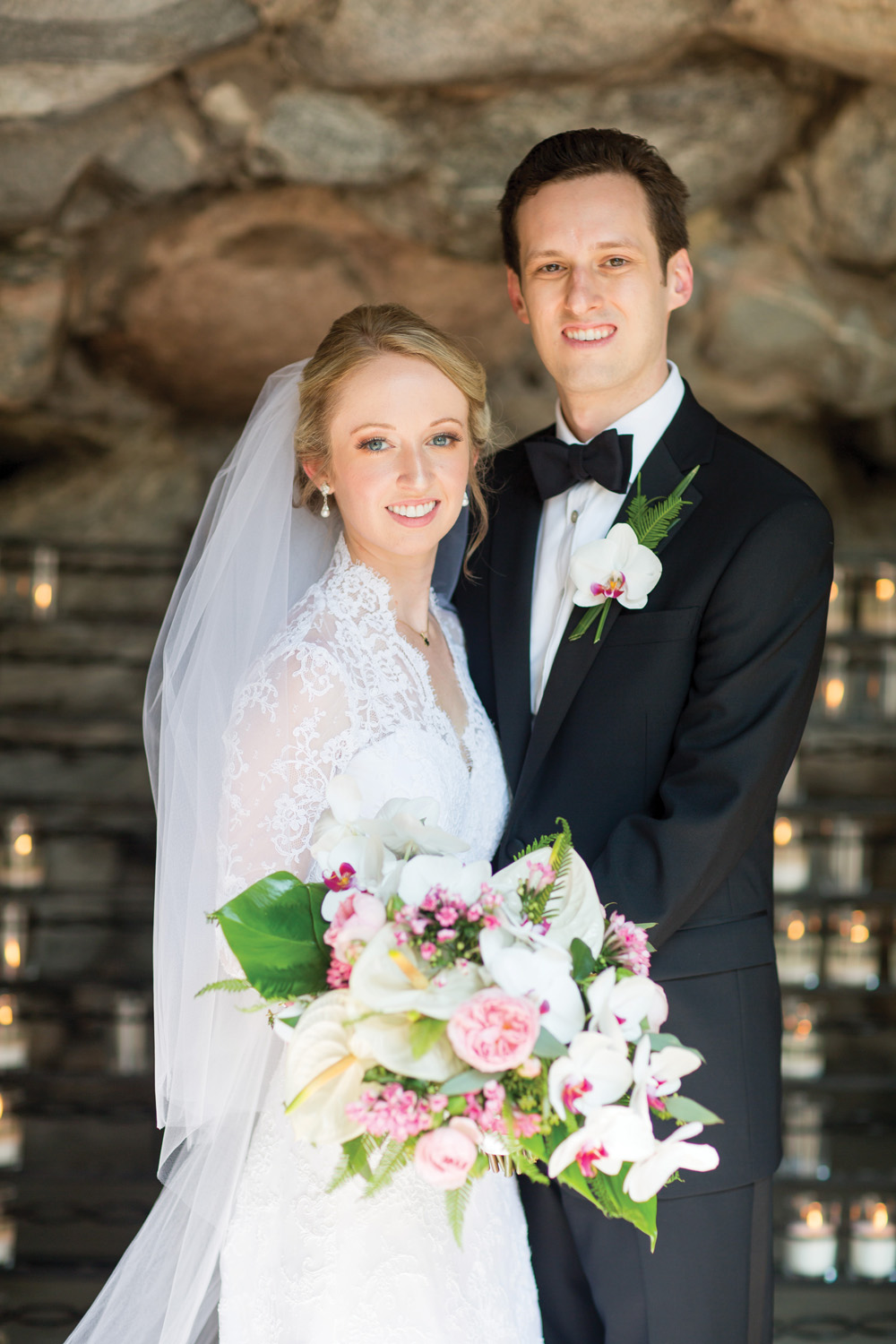 Describe Your Engagement 
My finance CJ and I are pretty laid back. We enjoy staying in when perhaps many other couples would prefer to go out. We certainly didn't want a flashy public (not my style) engagement. To us, marriage is a very serious personal commitment and it's not just about how he asks or the diamond. He wanted it to be just us and very simple. We had planned to go out to dinner for Valentine's Day. He got one of my very best friends from grad school to take me out to lunch and convince me to get my nails done. I went up to his apartment at the appointed time and walked in to a beautiful bouquet of my favorite flowers (tropical with orchids). He had our favorite band (The 1975) playing in the background and simply got on one knee right there in what is now our shared downtown Chicago apartment. I said "yes" right away! We probably spent about the next 20 minutes texting pictures to our parents and family. Then we went out and enjoyed a delicious dinner.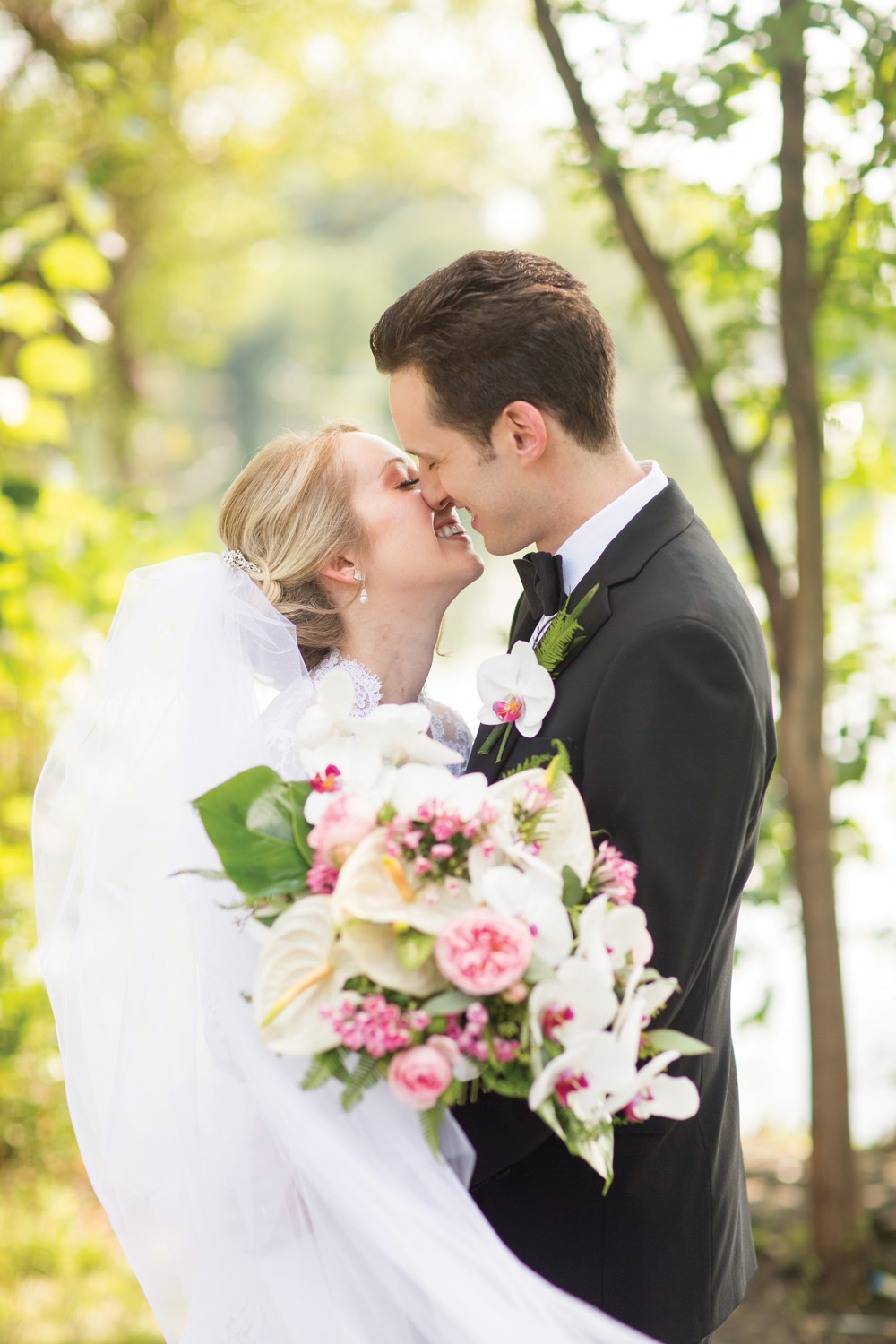 Describe Your Wedding Vision 
I call it "romantic tropical" with a Latin flare all the way from Ecuador. My husband is from Ecuador, so I wanted to honor his heritage. We had the majority of our flowers flown in from his home town of Guayaquil. My in-laws are friends with the owners of The Bouqs Company, so they had the flowers flown in. The flowers were then arranged by MichaelAngelos Events of South Bend and they turned out SPECTACULAR! They're a combo of my favorite romantic flowers and the best of Ecuador's tropicals. It was the perfect representation of our lives combining to be one!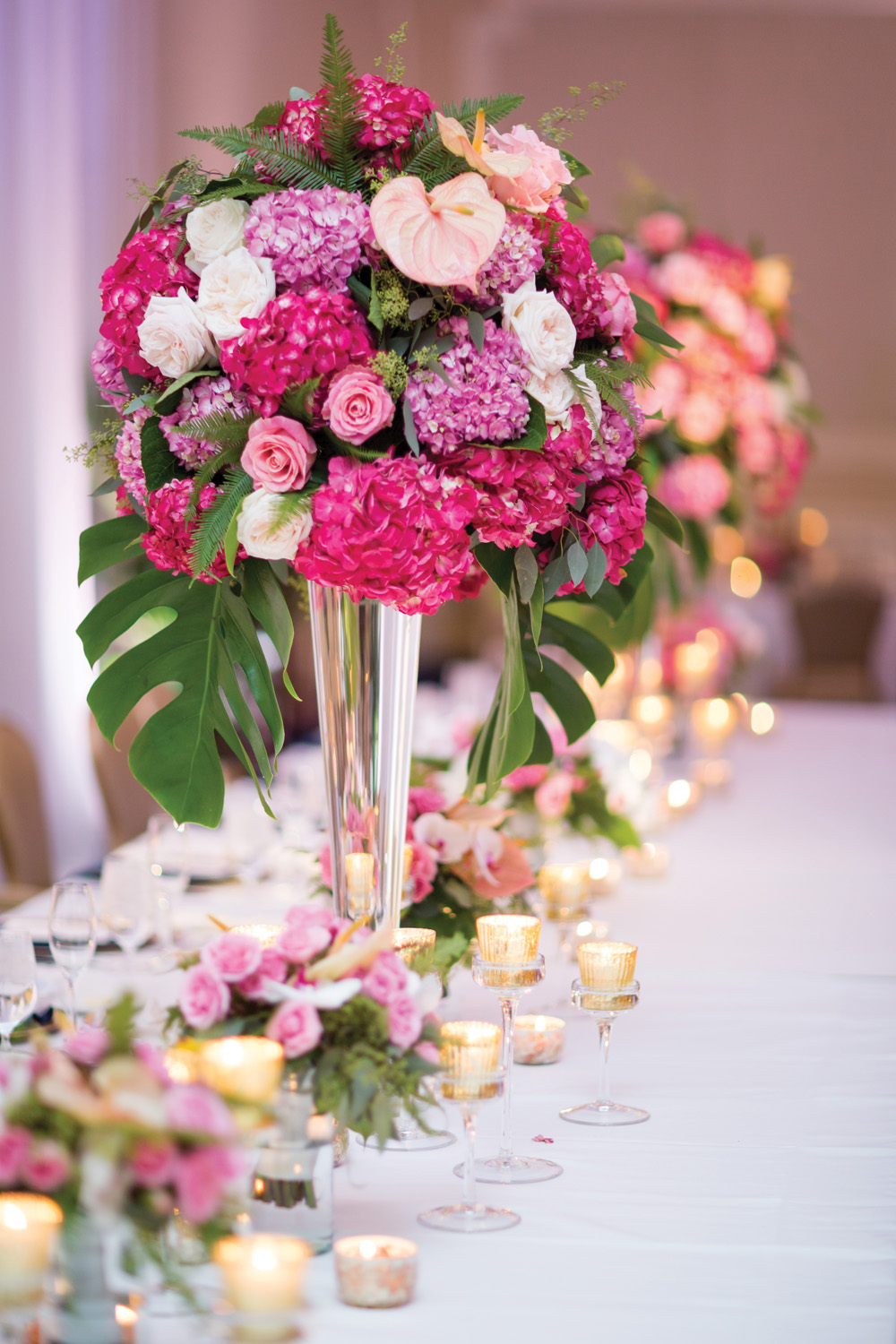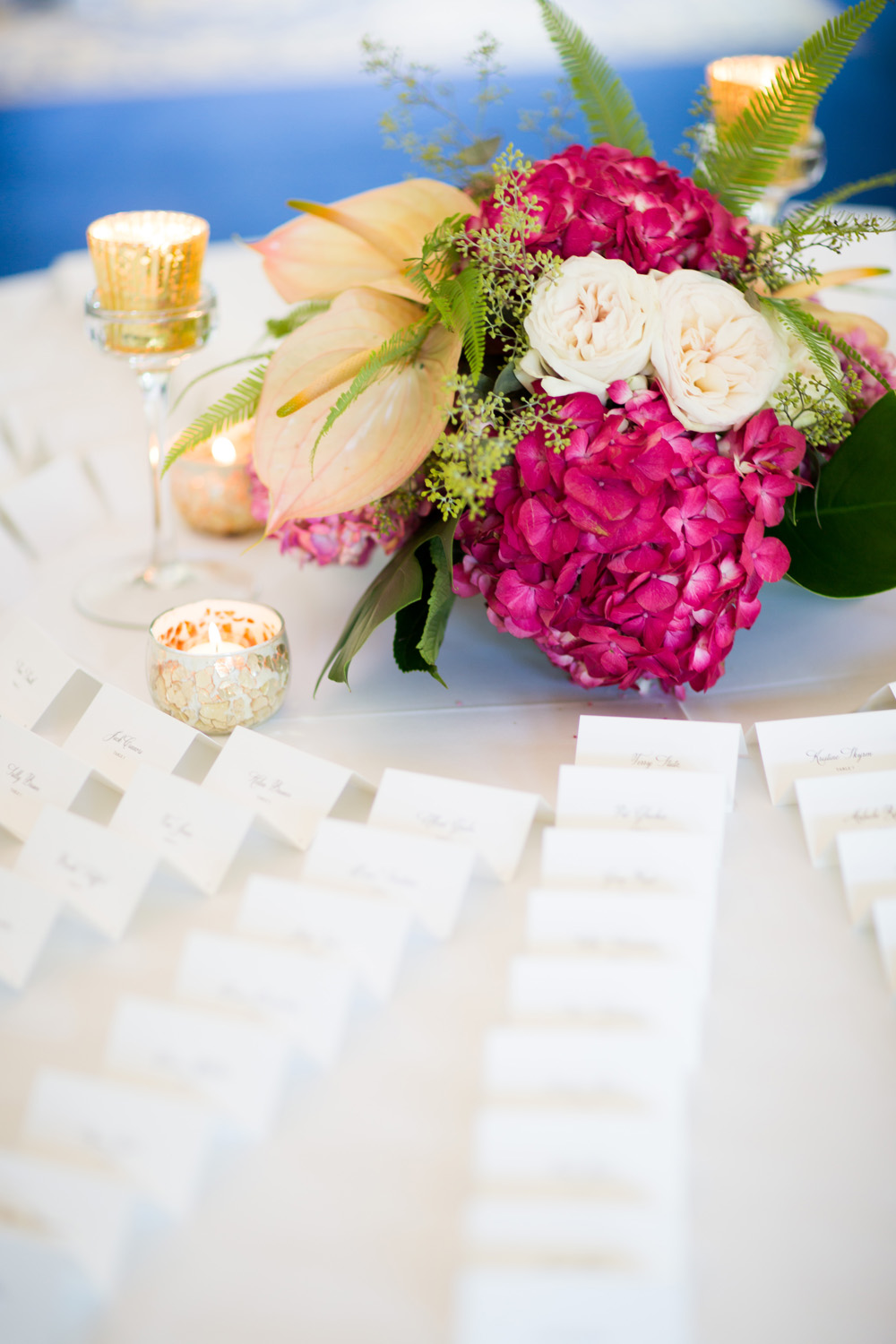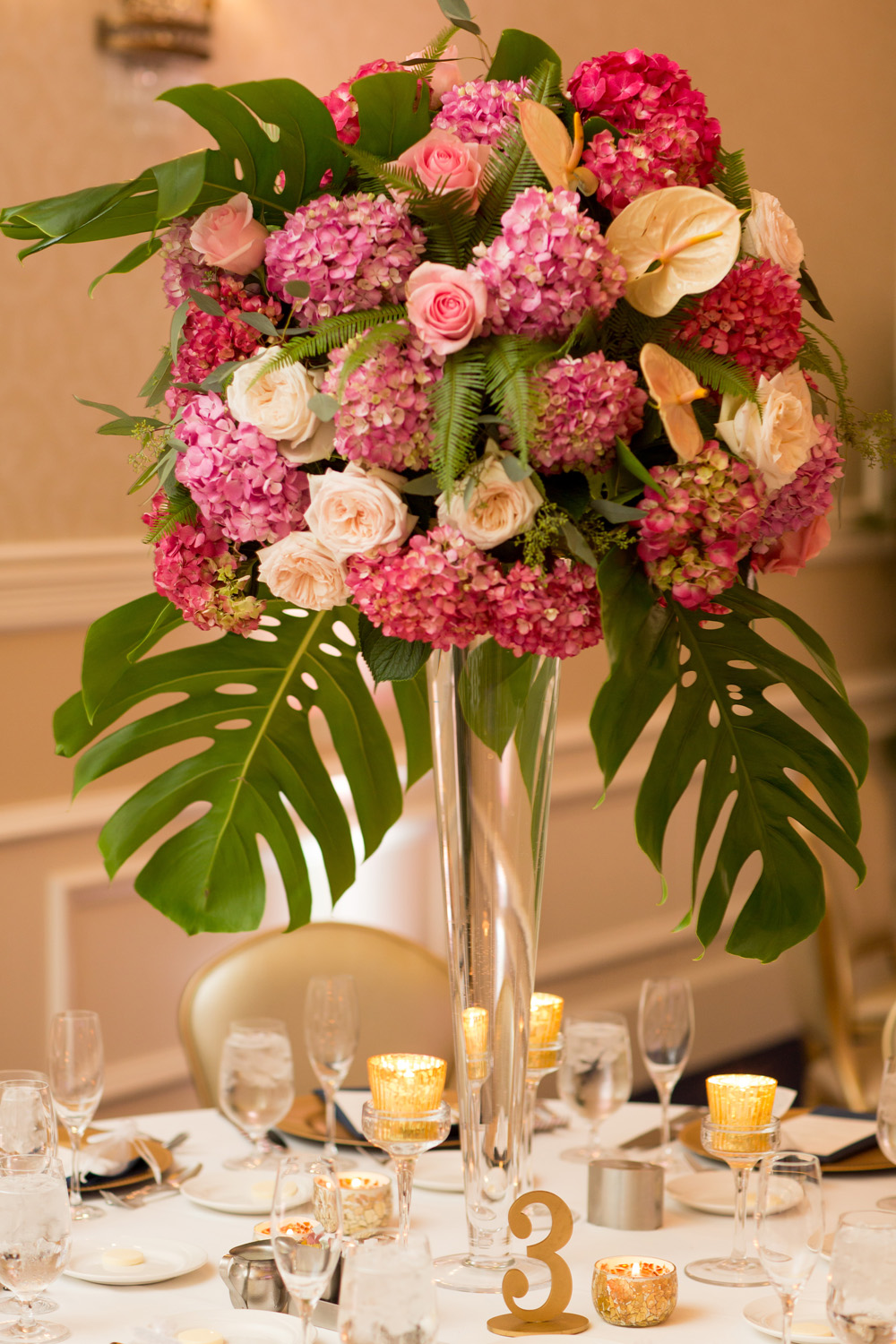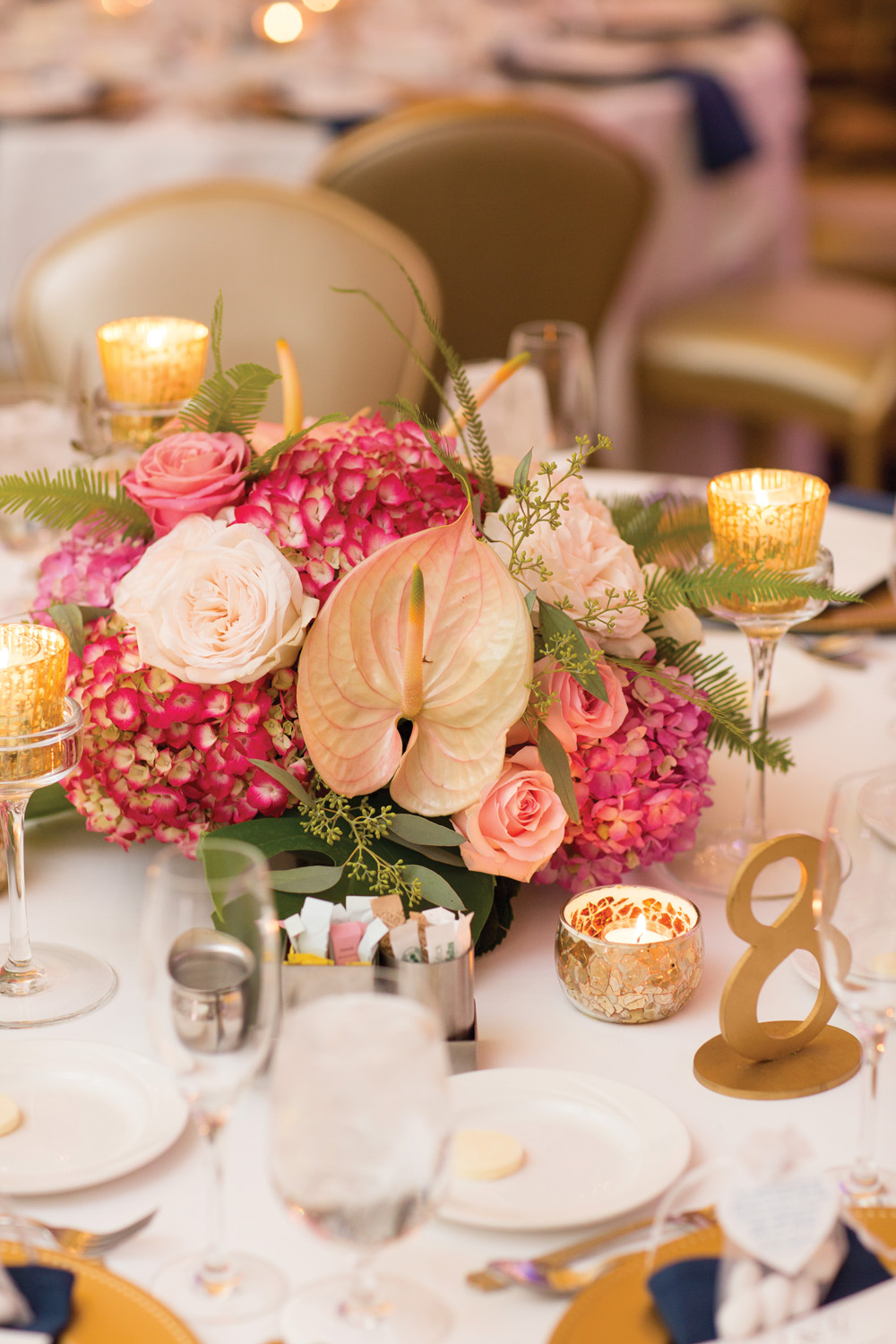 Our cake was made by Adams Cake Shop of Elkhart and my topper was a rather silly, fun custom topper of my cat. I'm a crazy cat lady and I'm not ashamed of it. My cat Mitt is the "King of Sass" just like the topper says and I knew I was marrying the right man when I told CJ I really wanted to have Mitt as the topper on the cake and he said he loved the idea! As you can see in the picture, the topper didn't quite turn out the way I had hoped. It's a little wacky and, trust me, Mitt is a beautiful cat and his eyes don't look in opposite directions. Despite the topper's "quirks" I decided it was still going on the cake. You've got to have a little fun and can't take everything too seriously!
I struggled to find a dress. I'm very petite and all the dresses I tried on were way too big and it was hard for me to get an idea of what it would look like in my size. Also, I found that a lot of the dresses out there today are all about showing off and showing skin and looking "sexy." That was not what I had in mind. I wanted long sleeves and I was looking for something more modest. So ultimately, I decided to have a dress made. My dress is a custom design by MaryEllen Fonte of Daisy Tarsi Miami. The dress was hand-sewn by a woman from my husband's hometown in Ecuador (that was not planned, but an amazing surprise).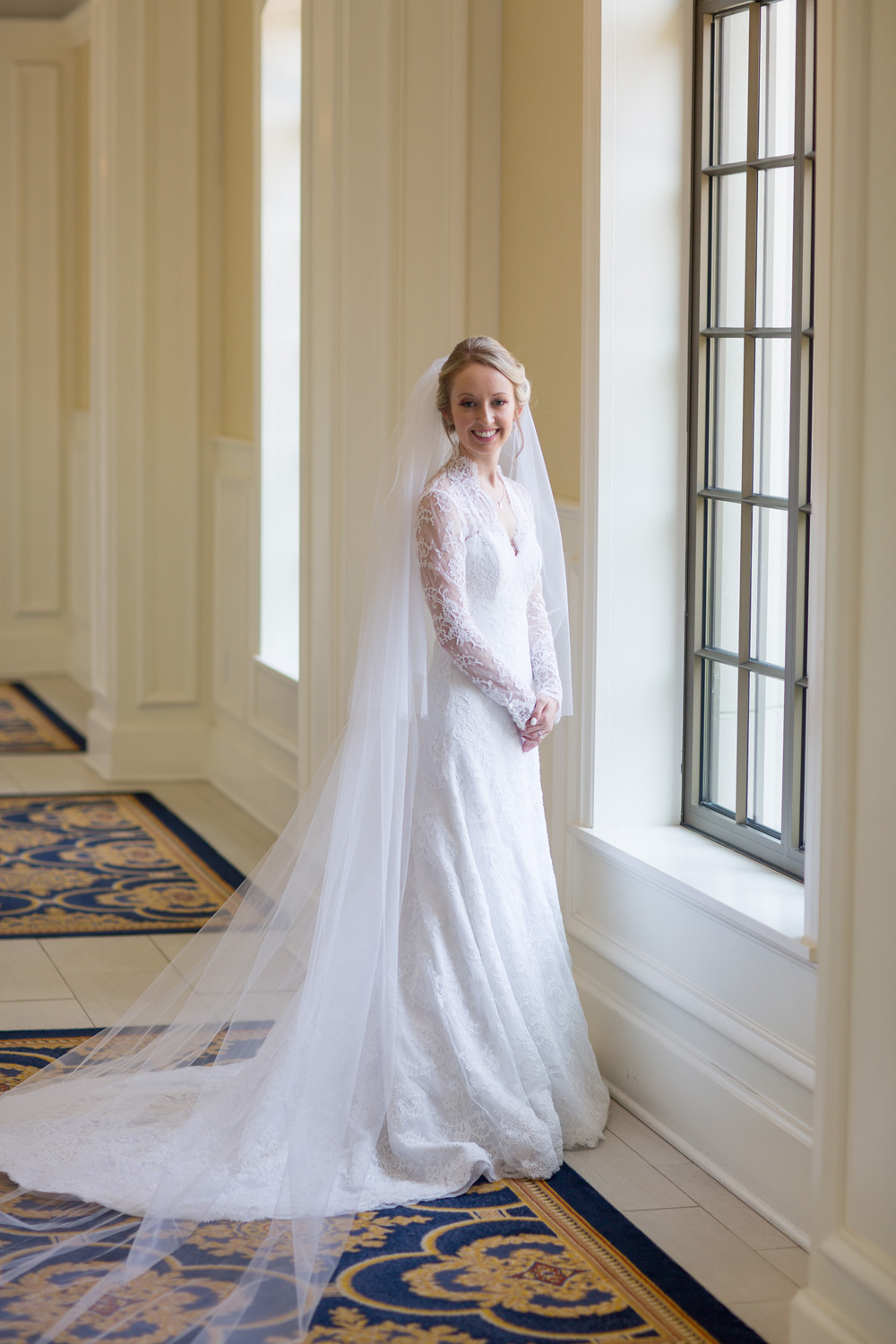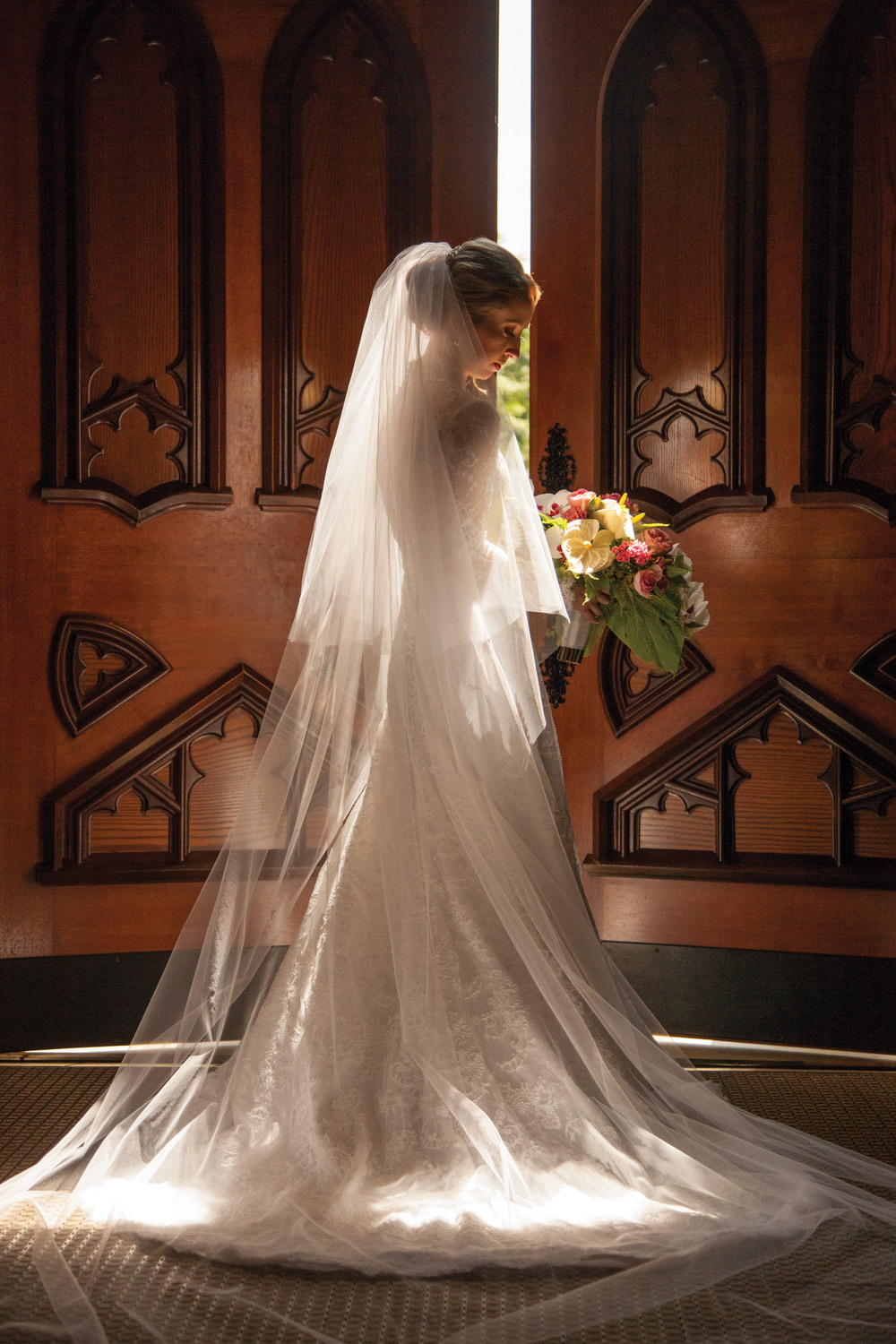 We had an Irish priest officiate, which is quite appropriate for Notre Dame, and the Latin music at our Morris Inn reception kept everyone dancing late into the night.
Describe Your Wedding Day 
Sunshine. That's the first word that comes to mind. My husband was born on June 21st, the Summer Solstice. Since meeting him 4 years ago, he's been such a ray of sunshine in my life. So, it was so appropriate that it was a beautiful sunny warm August day when we got married. Our wedding symbolized the combining of two very different backgrounds and cultures. Our beautiful Indiana wedding had the perfect Latin flare with special touches all the way from Ecuador. We got to say our "I dos" where it all began- at Notre Dame where we met. Call it cheesy…call it cliche…but it was the perfect day.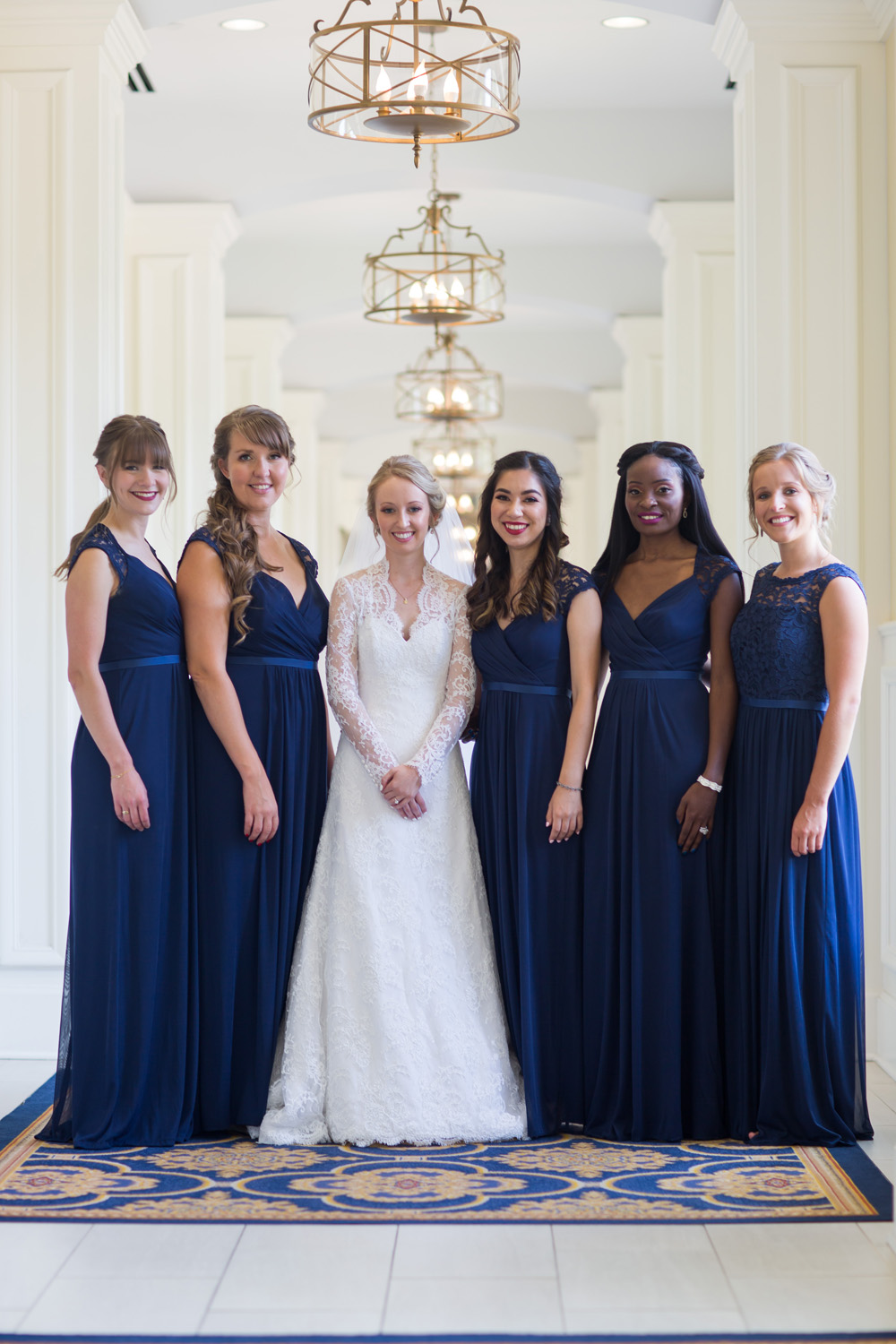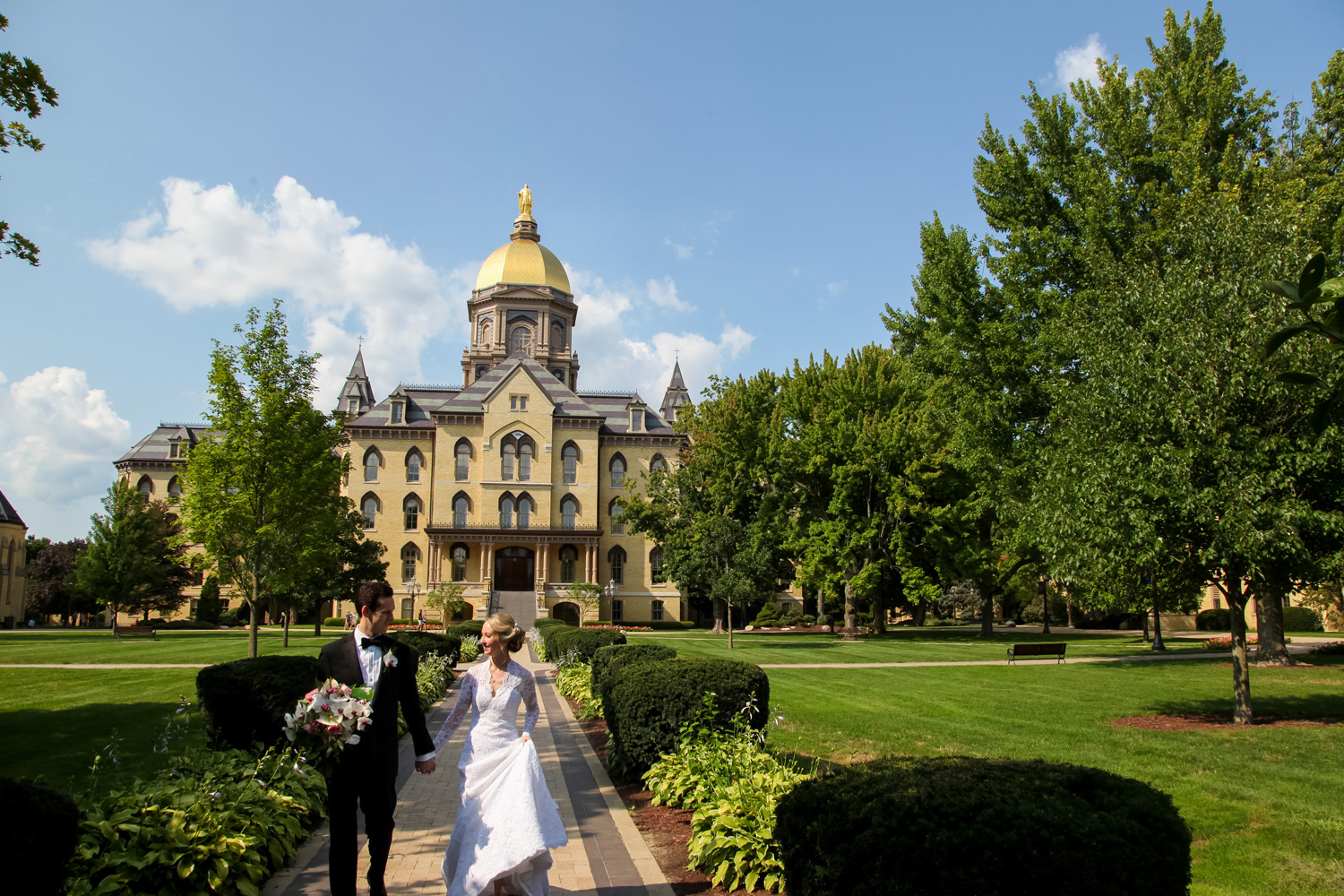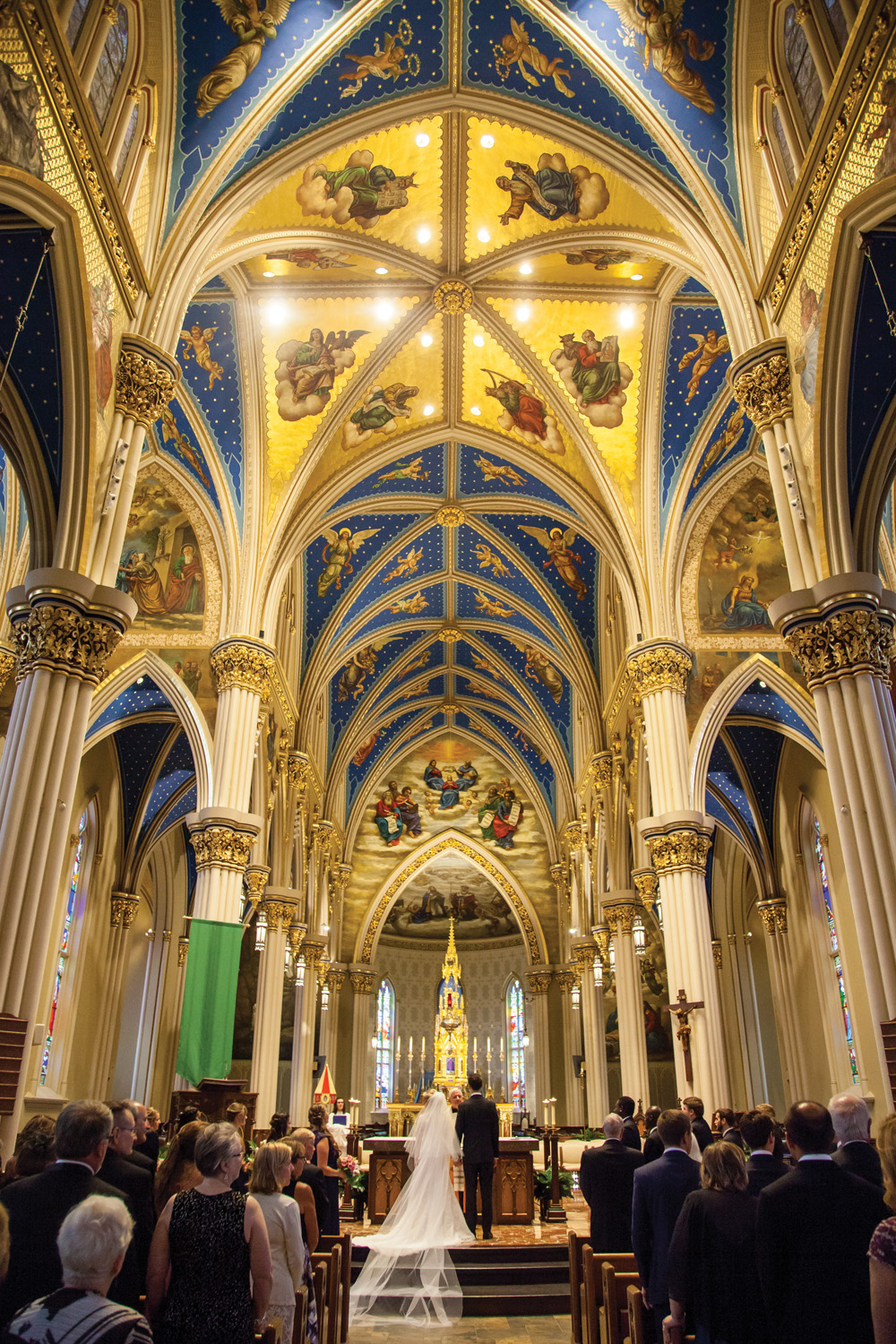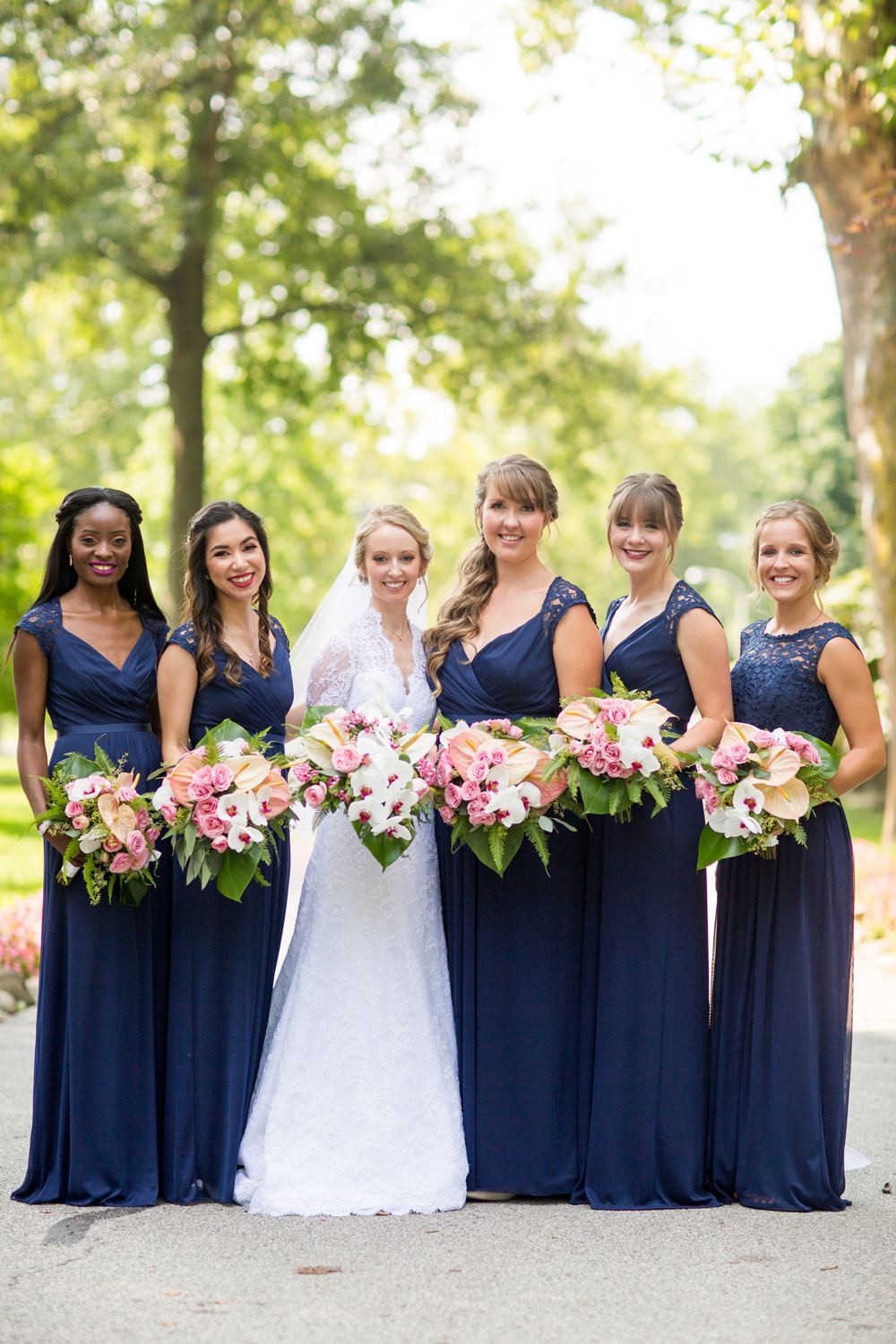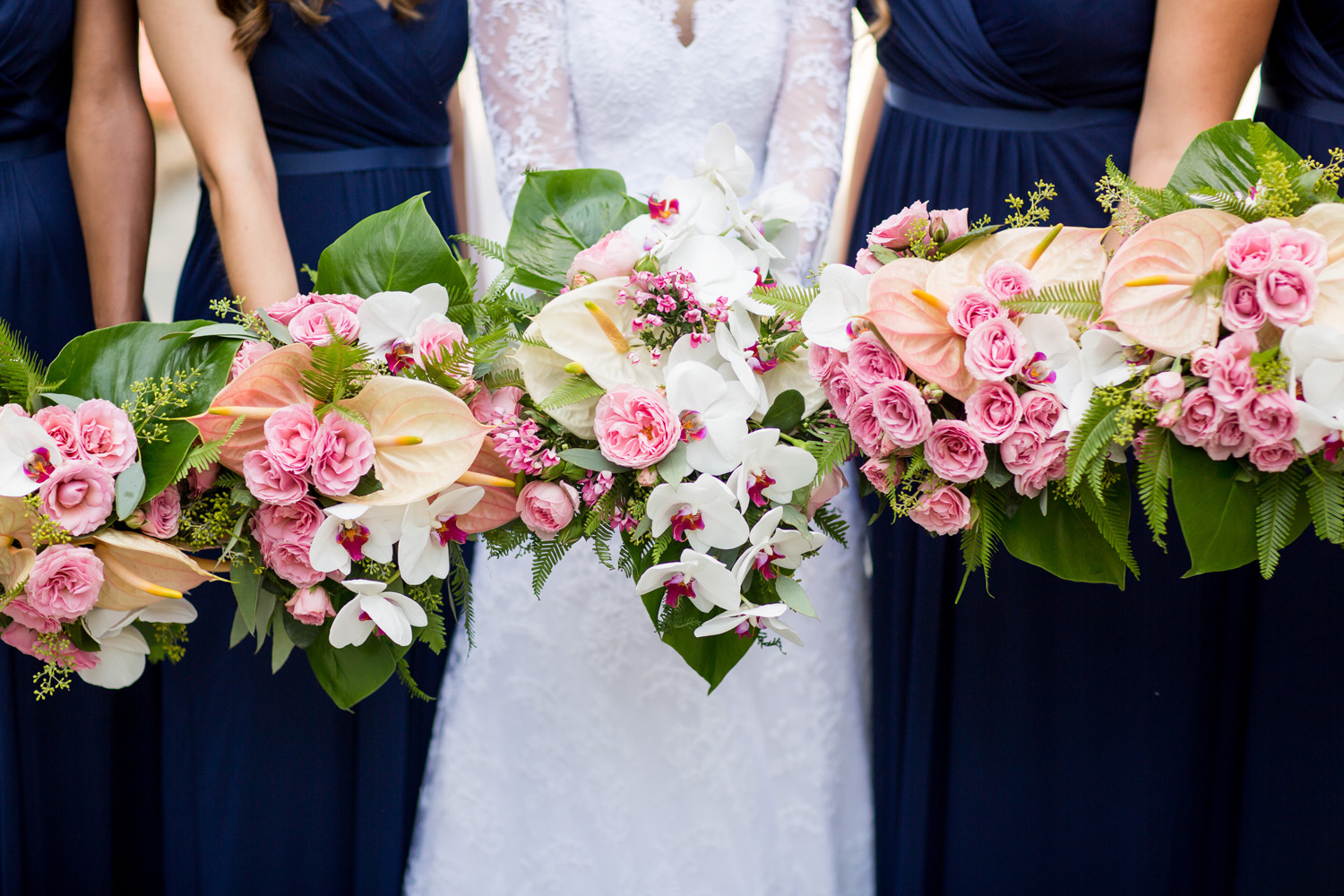 Your Advice To Engaged Couples 
Get started early. Get stuff done. Make lists. Stay on top of your to-dos. Stay organized and don't wait until the last minute. I think those are some pretty good ways to keep yourself from getting too stressed out.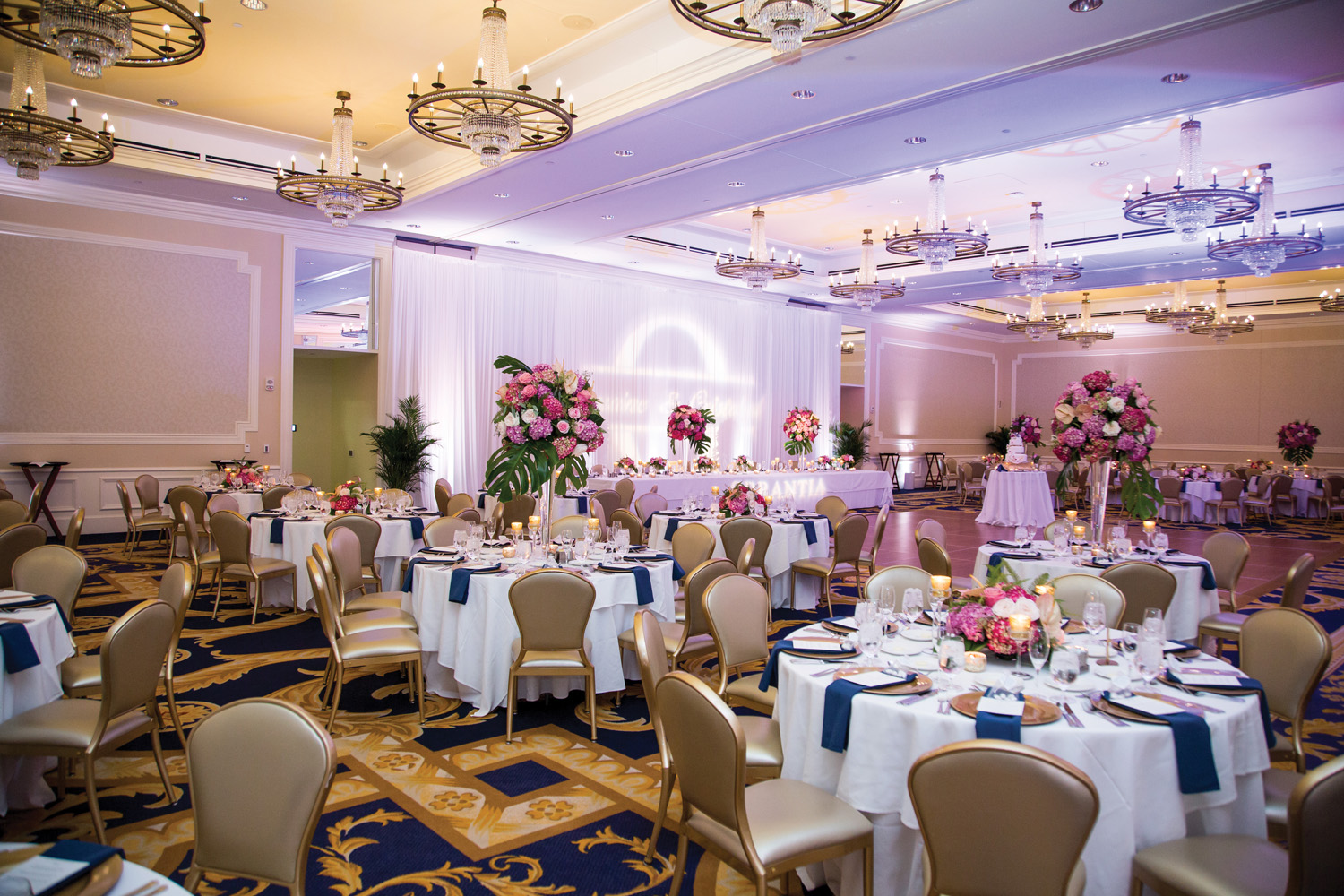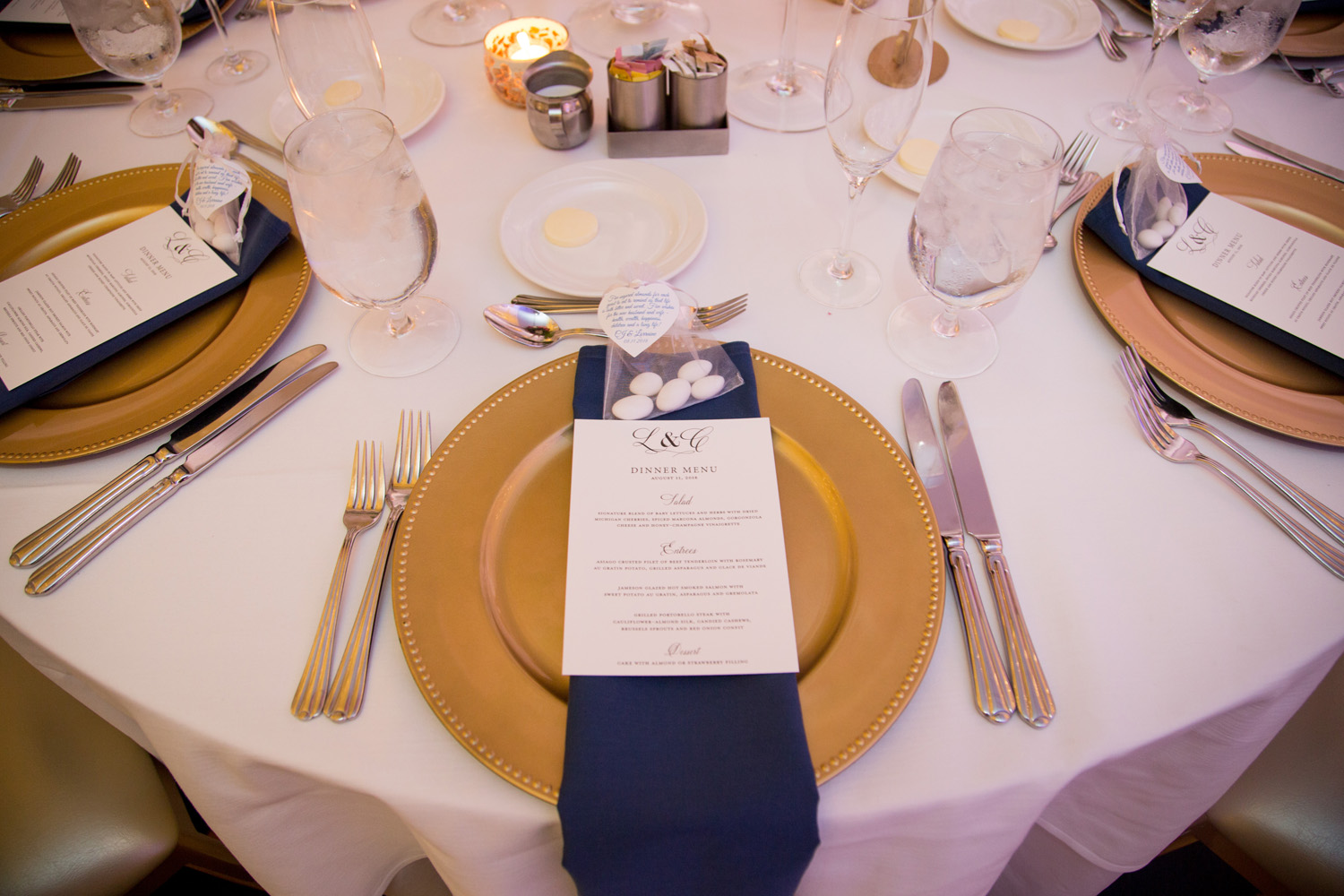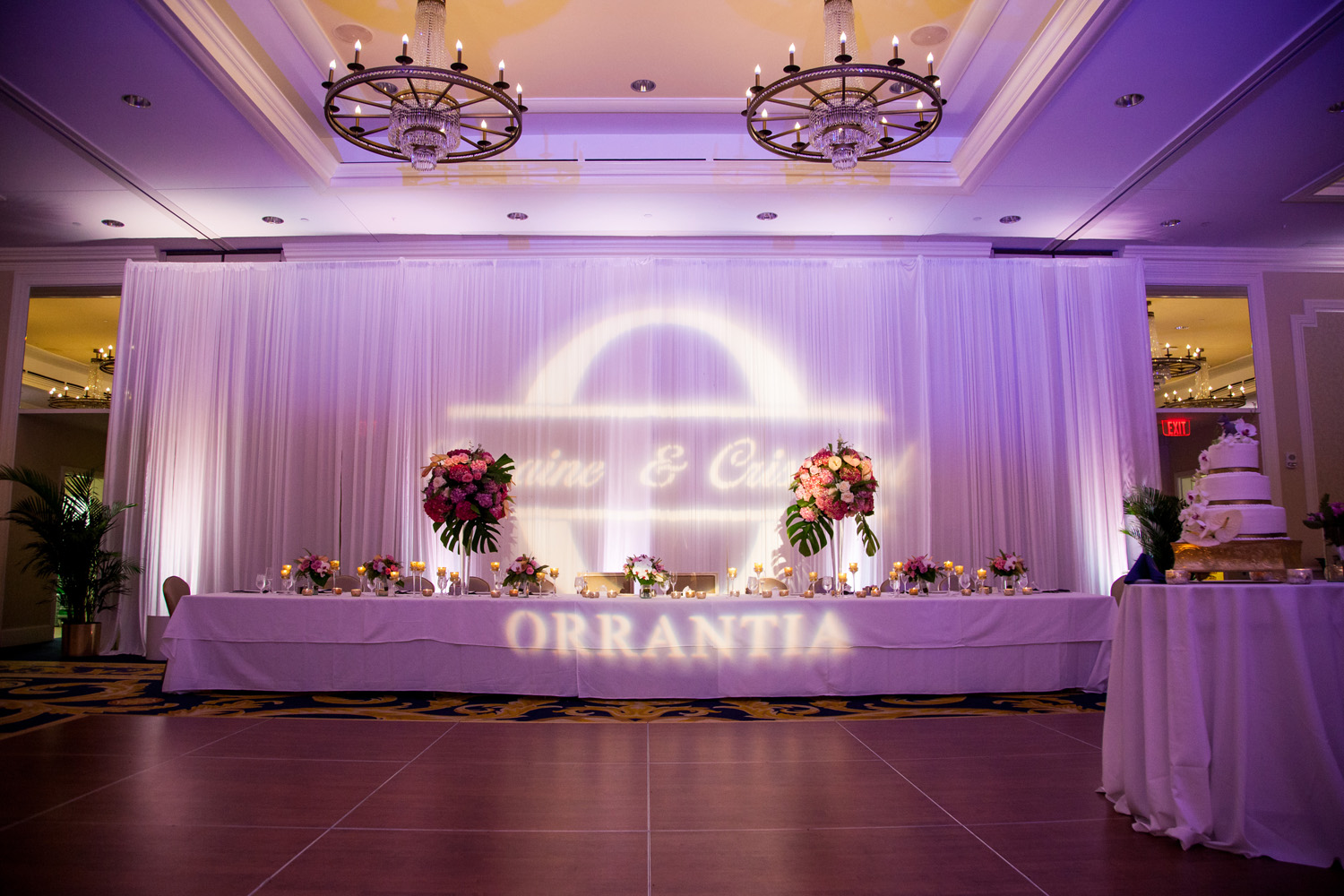 I would also say, don't lose sight of the reason you're having your wedding. You're getting married! That's what it's truly all about. The dress, the cake, the DJ, the flowers, the meal… all that stuff is just icing on the cake, literally. I kept reminding myself of how excited I was to have this day to celebrate the major life commitment my husband I were making. No matter what went wrong or what I forgot (the guest book. Ugh.) I knew that I would be married to my best friend. And that's what really mattered.