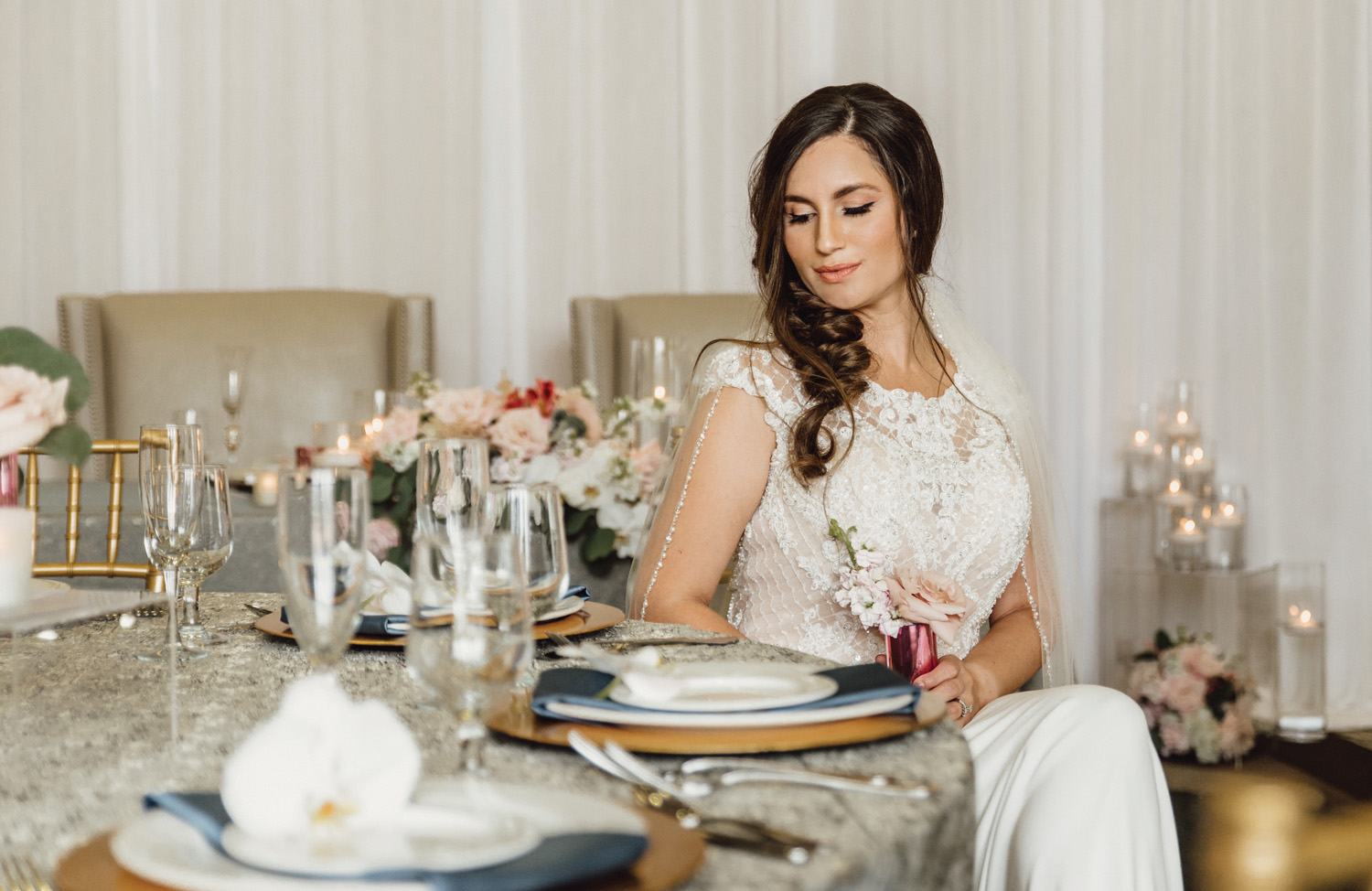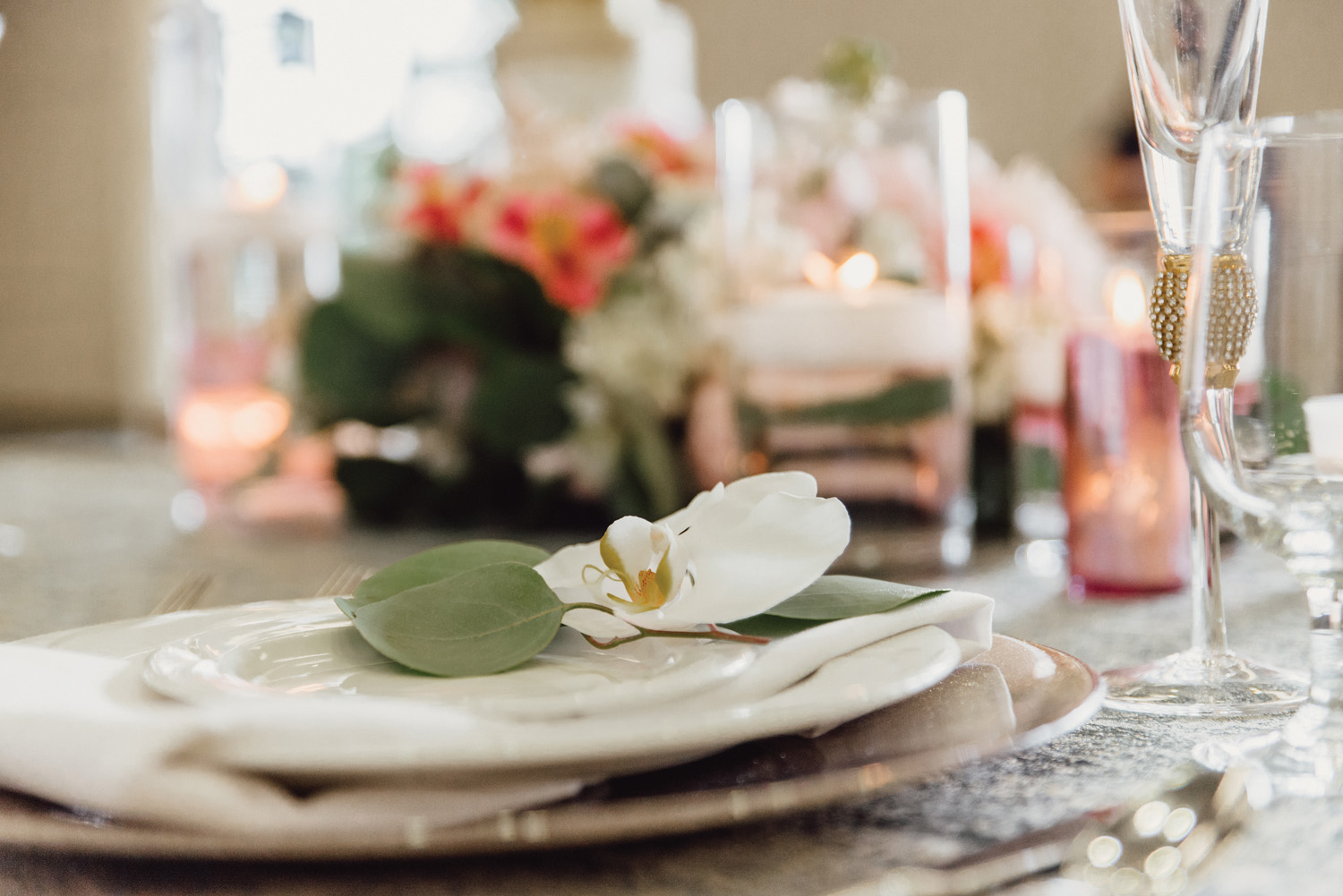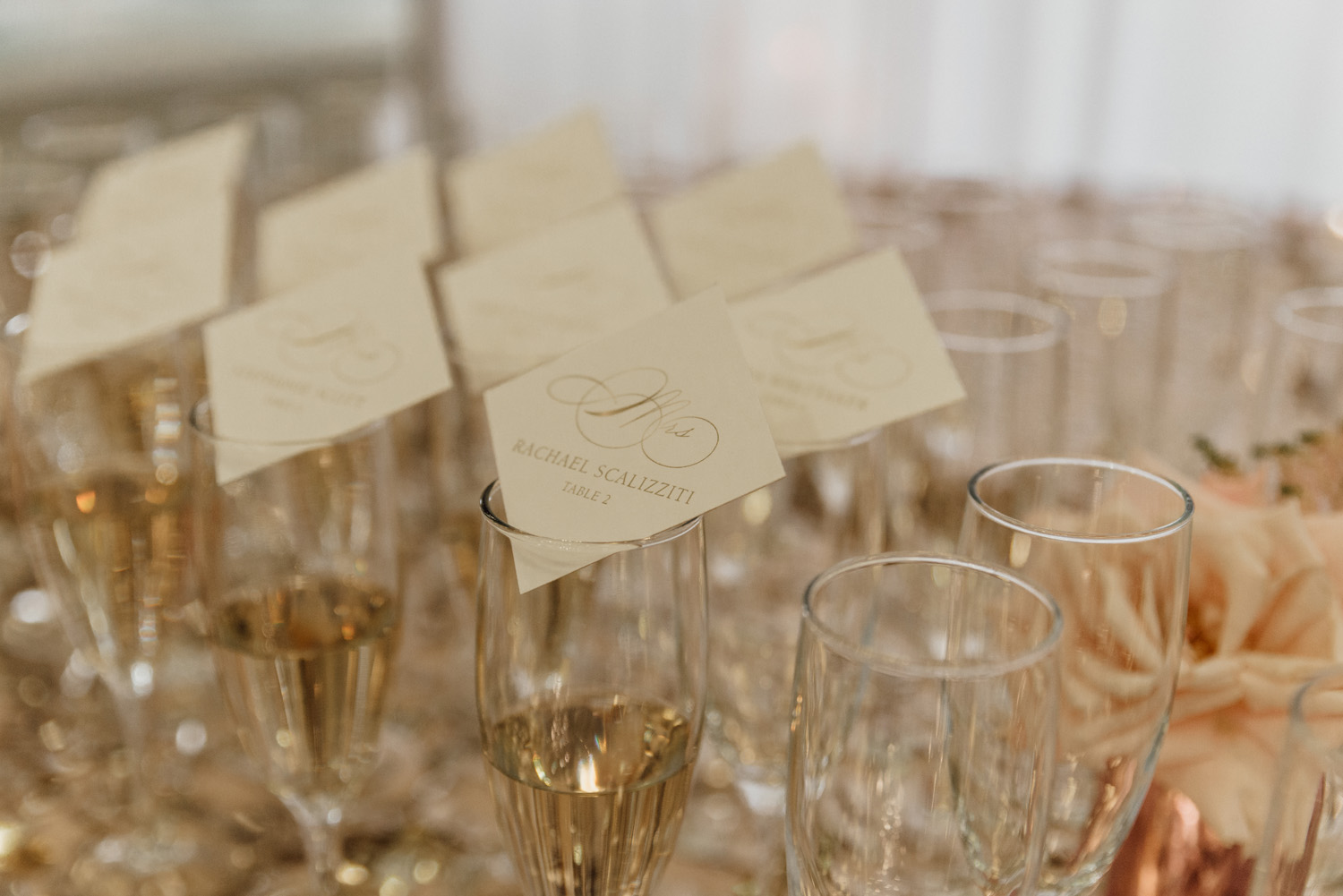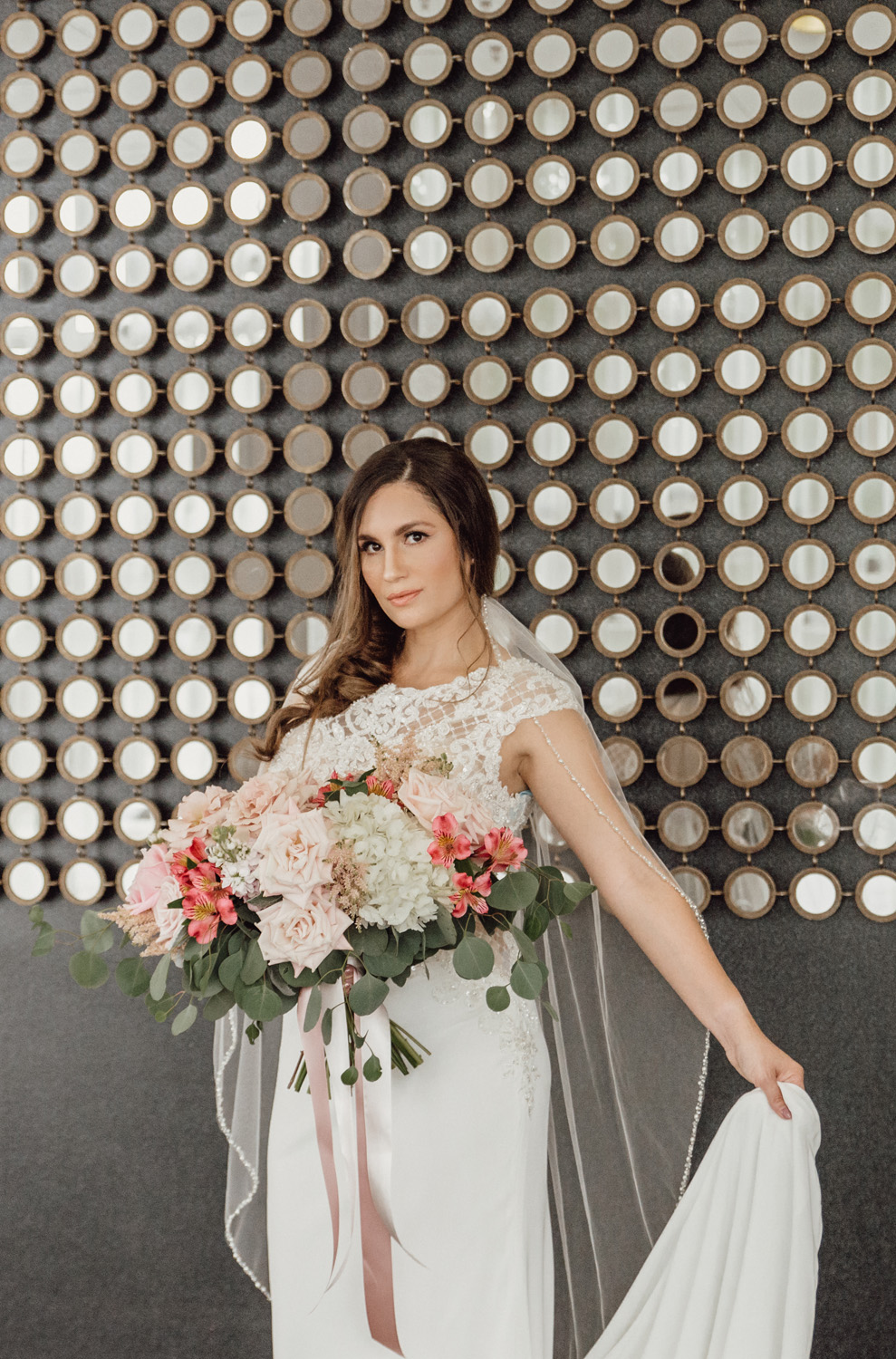 Written by Allison Booker at Unveiled Weddings & Events 
After seeing the ballroom at the Gillespie Center and its newly renovated space, we thought a classic color palette would work perfectly. A popular wedding palette this time of year is blush/pink, navy and gold accents. When we chose Quicksand Roses and Sweet Escimo Roses with their subtle pops of pink we knew we could bring in the darker navy color through the linens. The choices in floral lightened up the tables letting us utilize the navy and gold table settings. By doing this we were able to showcase an airy and lux vibe.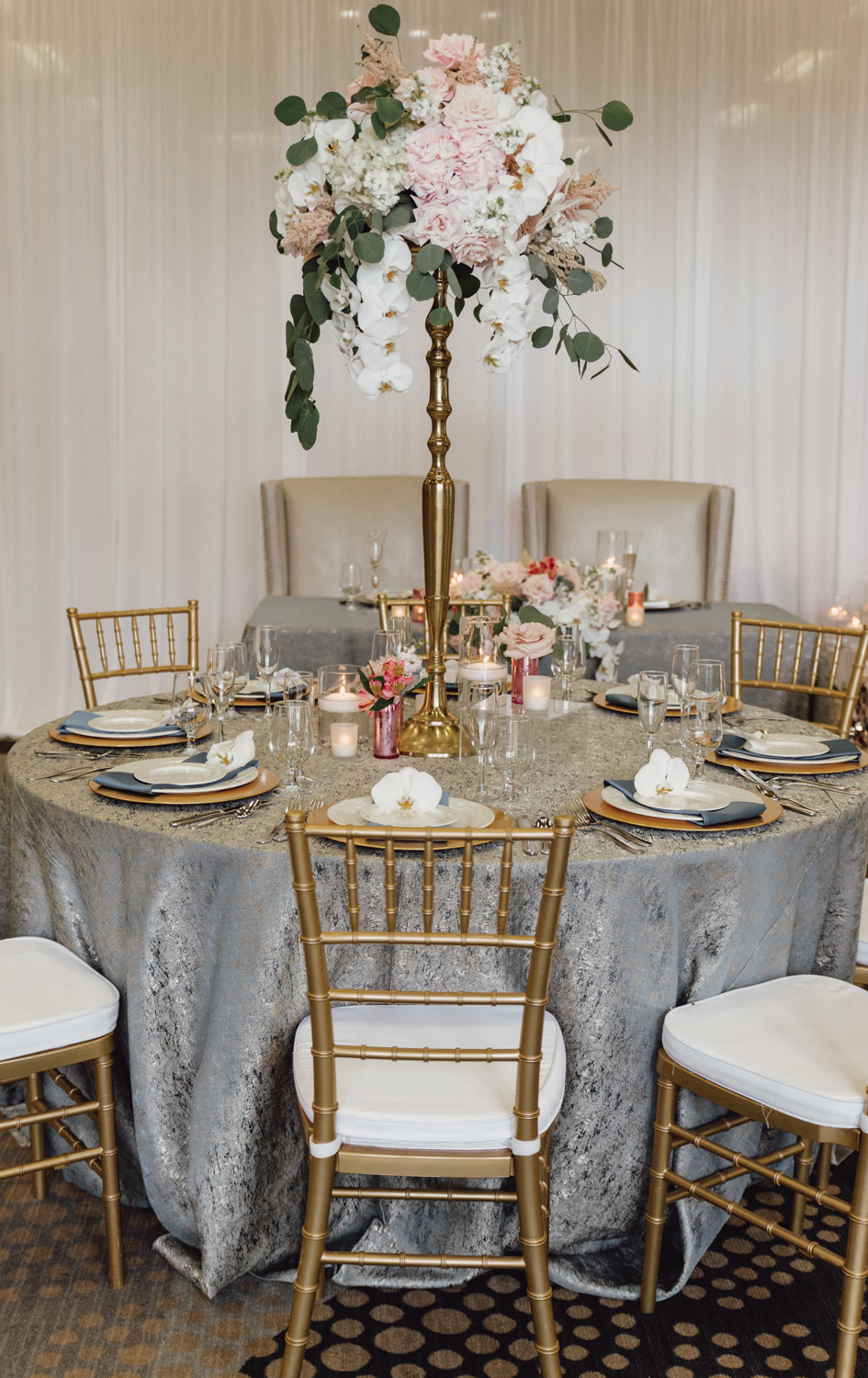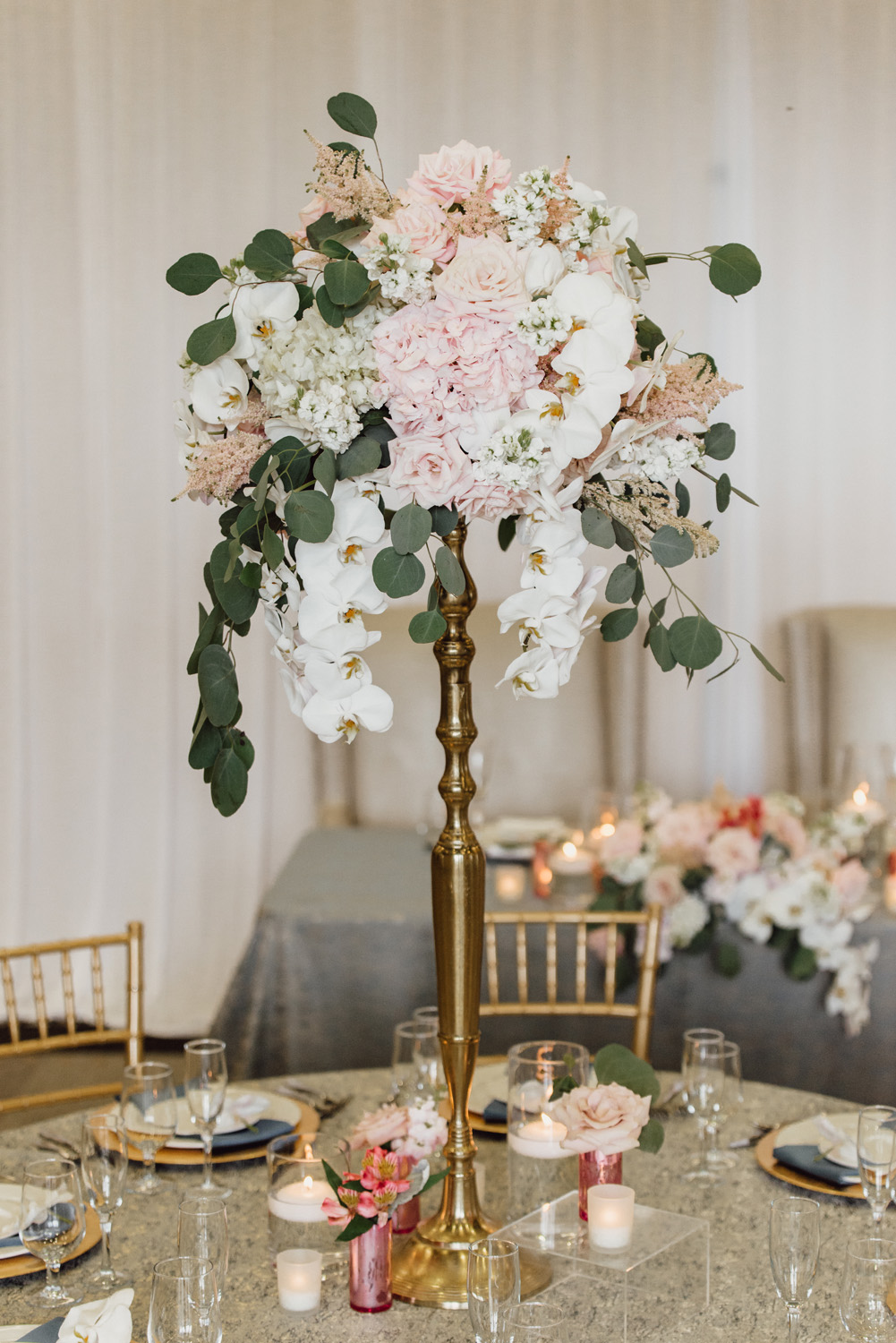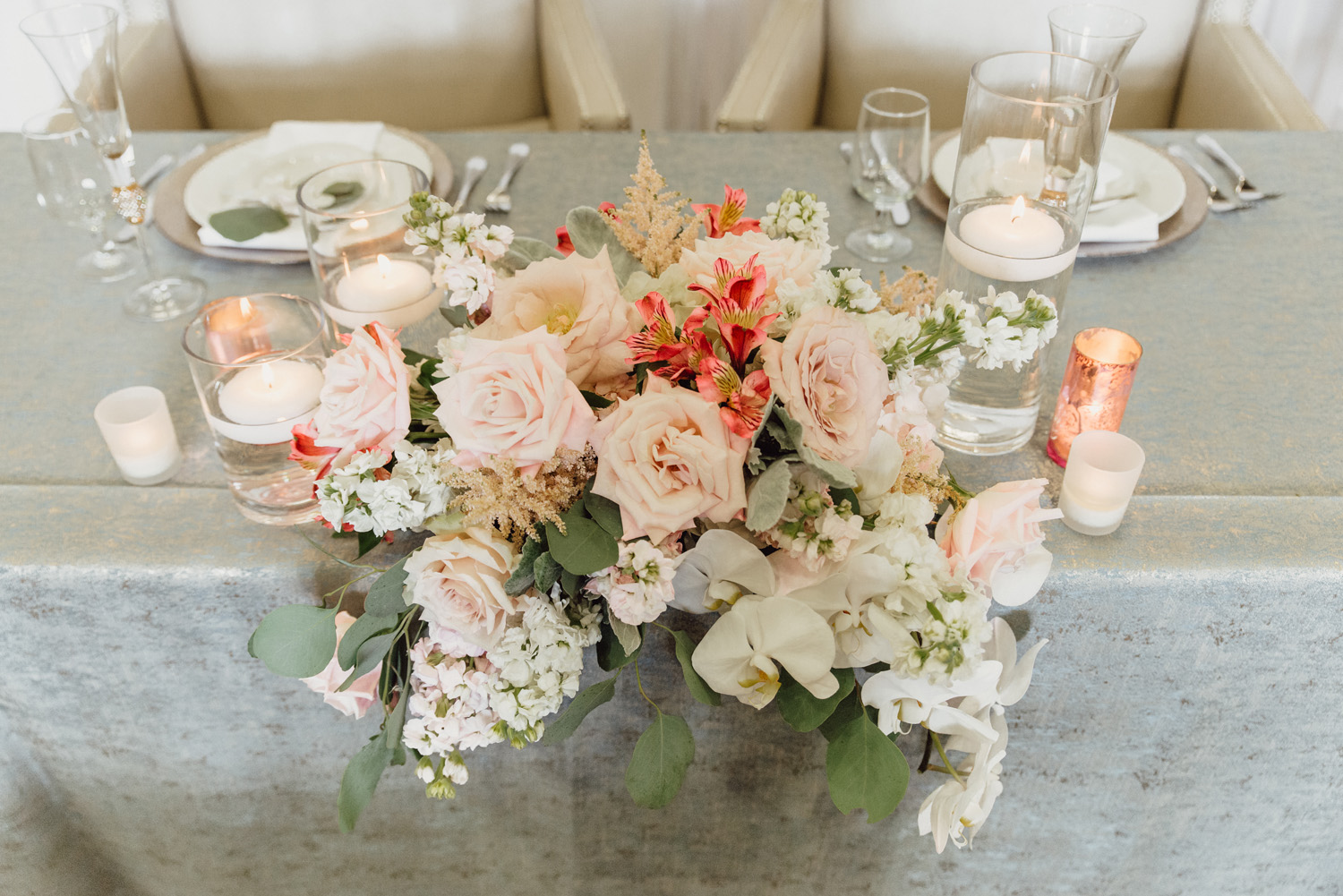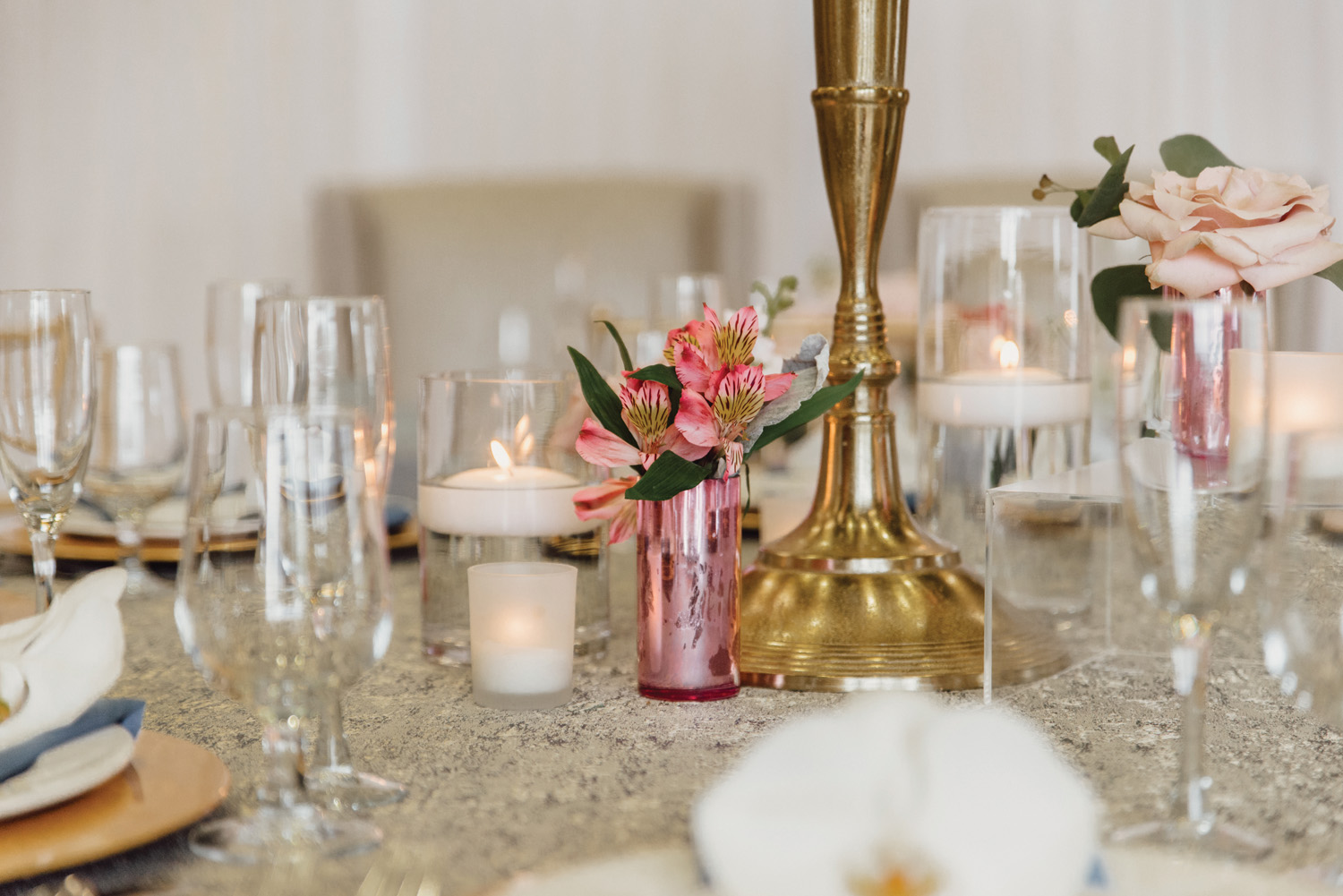 Each vendor had an amazing addition to our theme, by simply using "elegant" to describe our vision in my conversations with each vendor, they all tied it together. Gloria from Glorious Sugar Creations made the cakes very clean with the simplistic details on each cake that matched perfectly.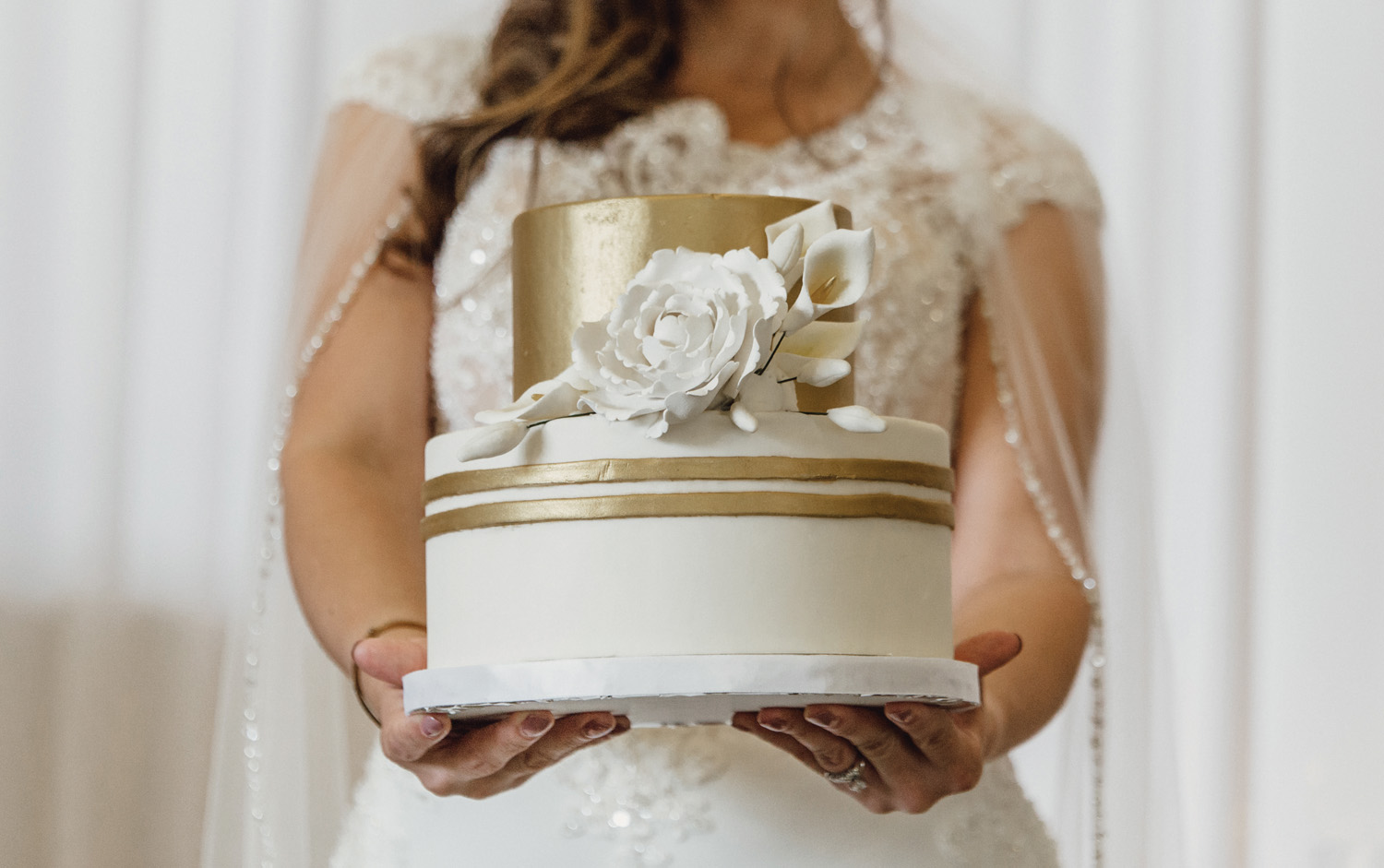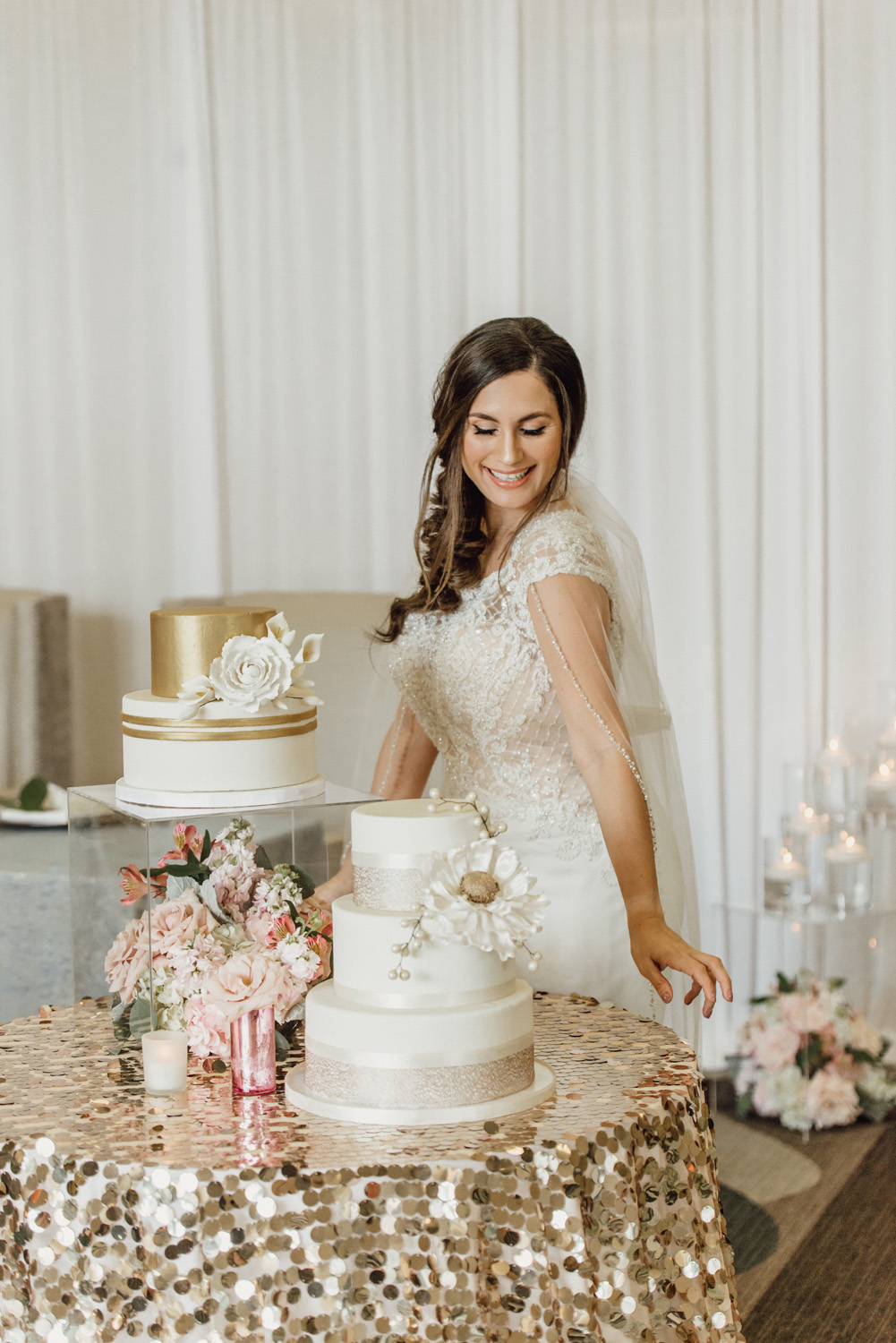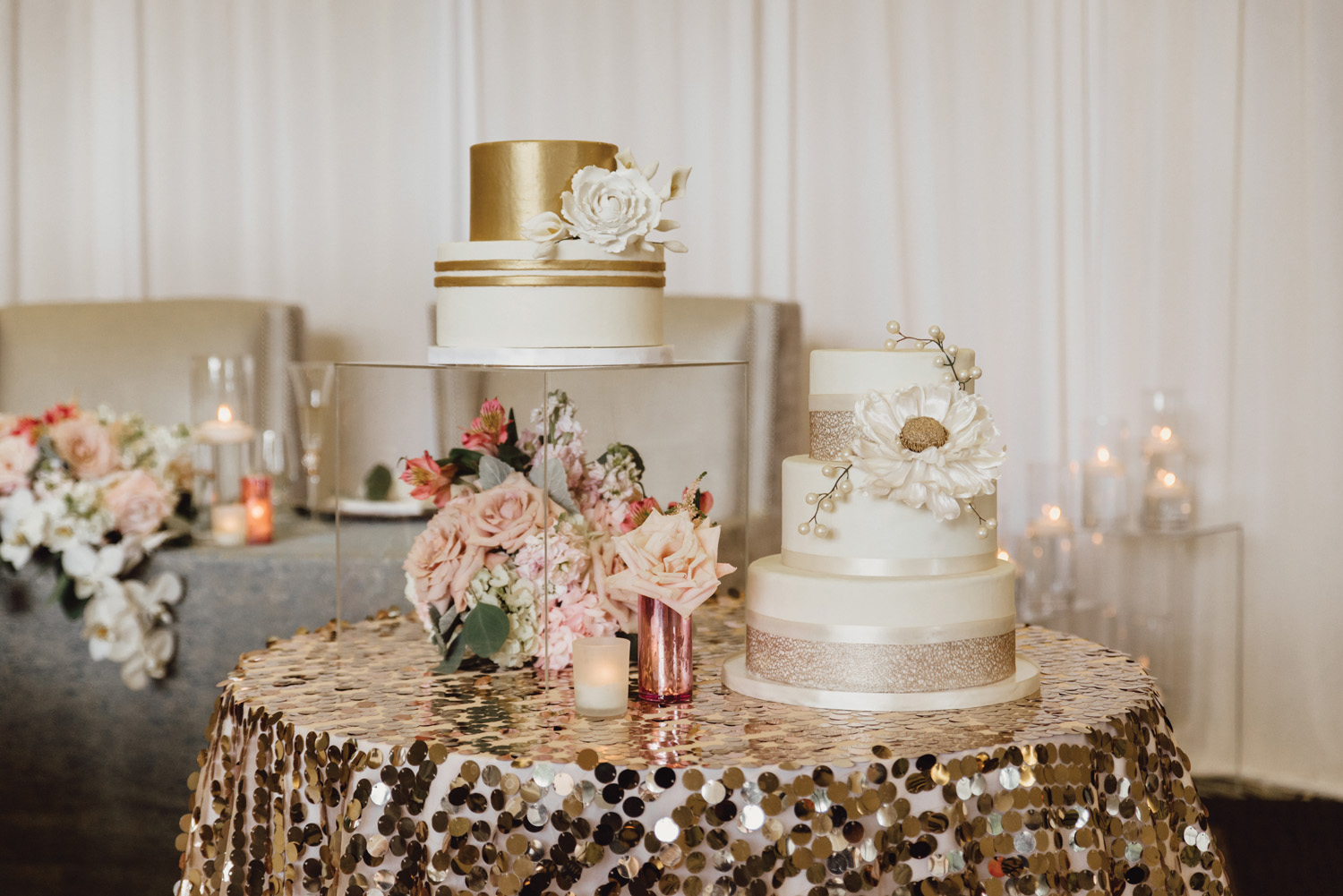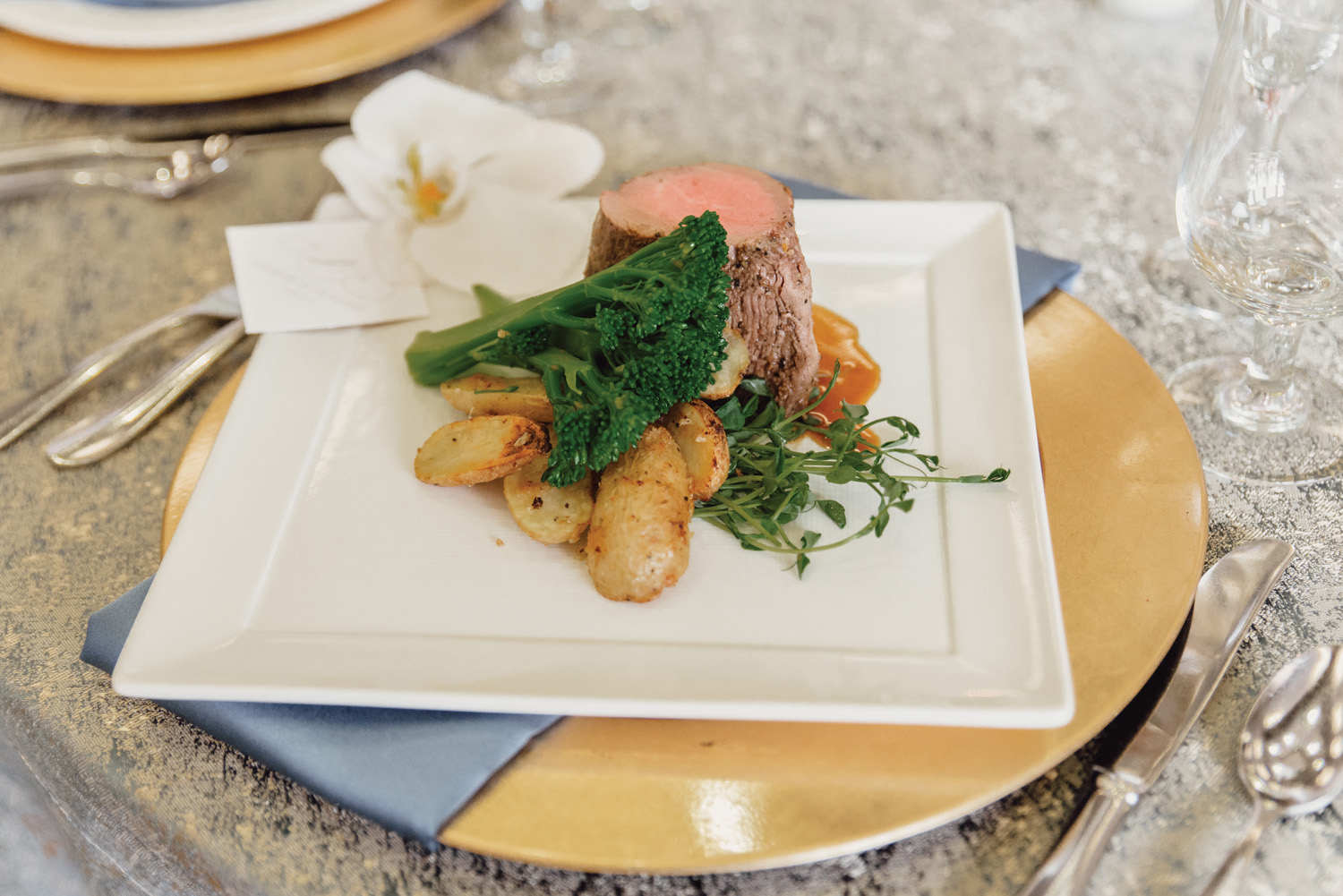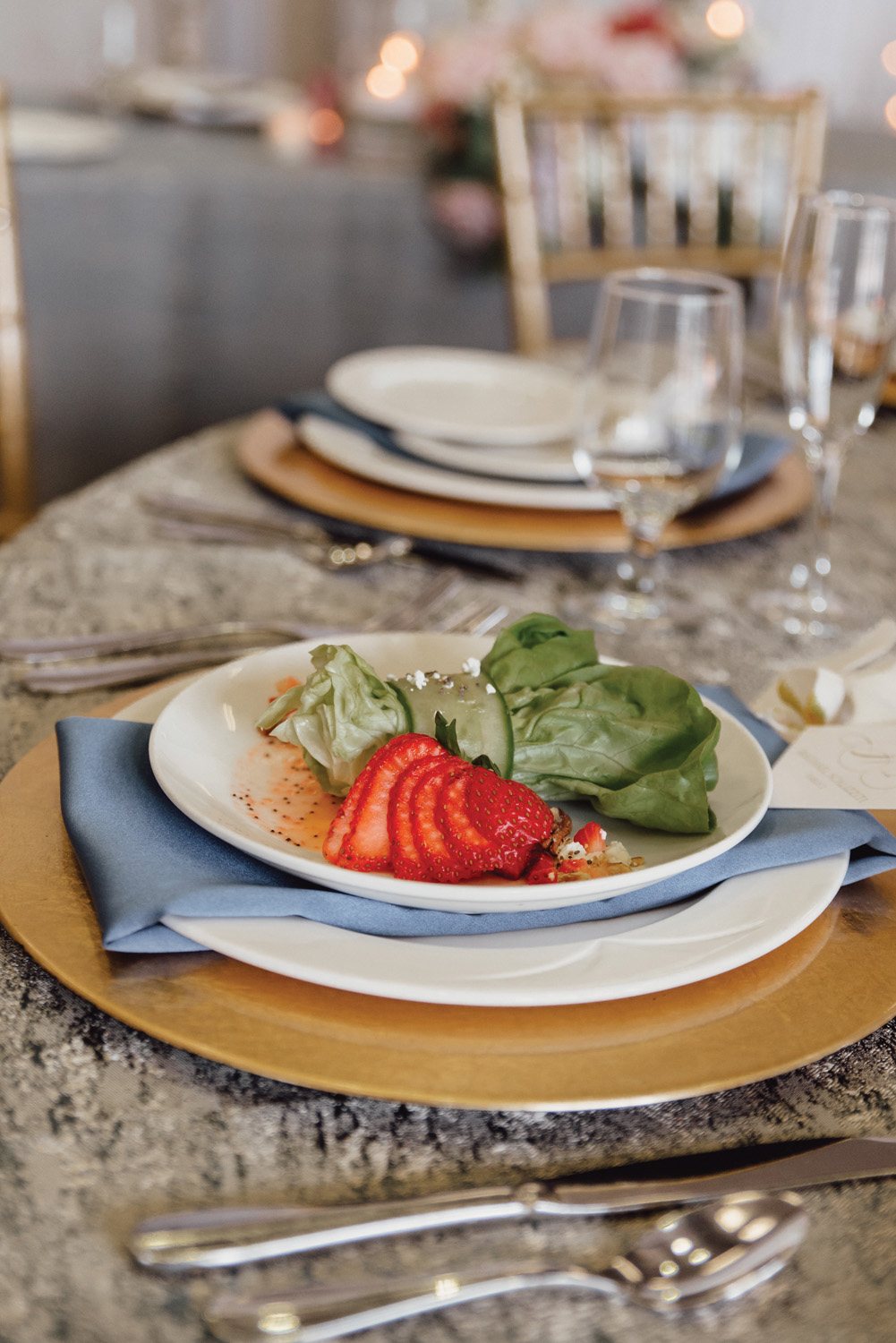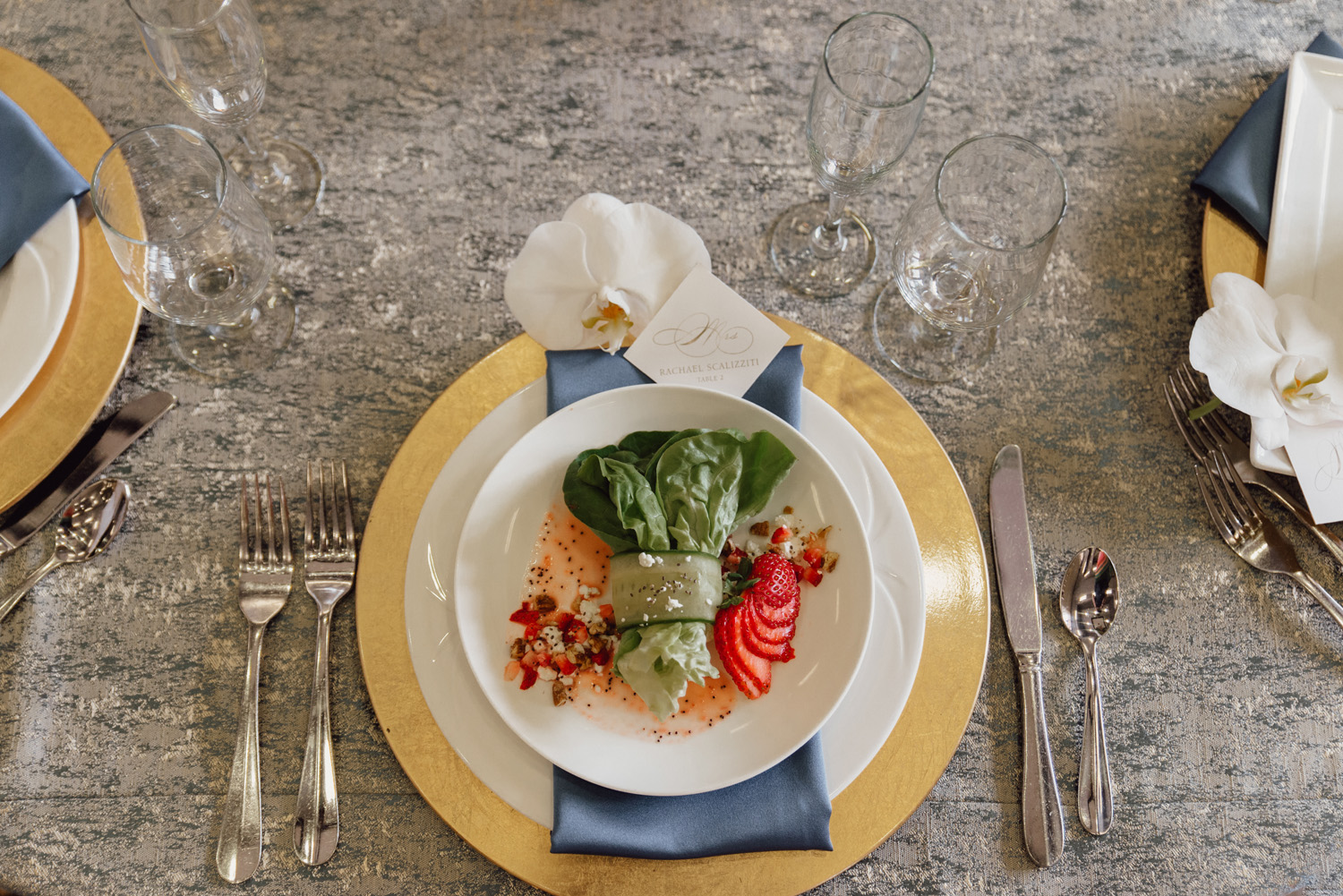 Catherine's Bridal Boutique had the best dresses for the theme in their store and Maddie from Mad About Hair and Cora of Makeup by Cora Downing, tied the look together with soft makeup and a trendy and chic braid.