Describe Your Wedding Vision
We both envisioned a fall wedding with a modern industrial aesthetic. When we were looking around the South Bend area looking for wedding venues for our reception we knew The Armory was the one. The exposed brick and the distressed wood in the reception and bar area were the perfect definition of modern industrial. We both love the color combination of a navy suit with burgundy bridesmaid dresses with a pop of blush in the flowers to brighten up the outfits. We are both very simple people who just love to be around family and friends so we wanted our reception to highlight not only our love, but being surrounded by everyone we love.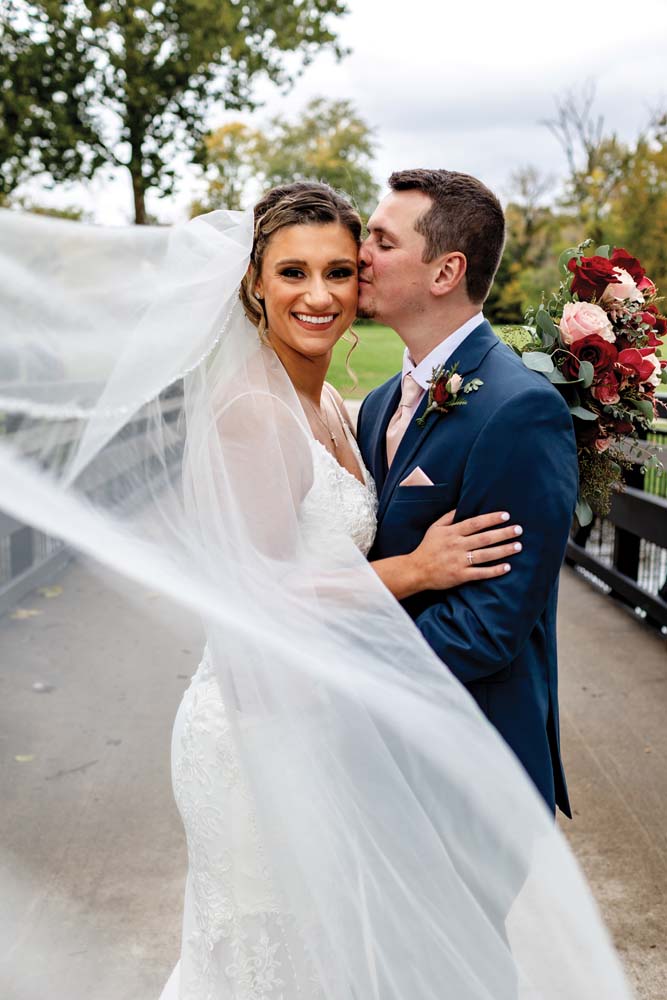 Your Advice to Engaged Couples
Like everyone says, take a moment and realize what is going on around you during your wedding day because it truly goes by in the blink of your eye. It sometimes takes months and years to plan the biggest day of your life, but do not forget the why. You are doing this to marry your best friend.
One thing I have learned through the pandemic was that the wedding vendors get booked quickly due to all of the postponements. If you have a specific vendor in mind that you want for your wedding, reach out early before they are all booked.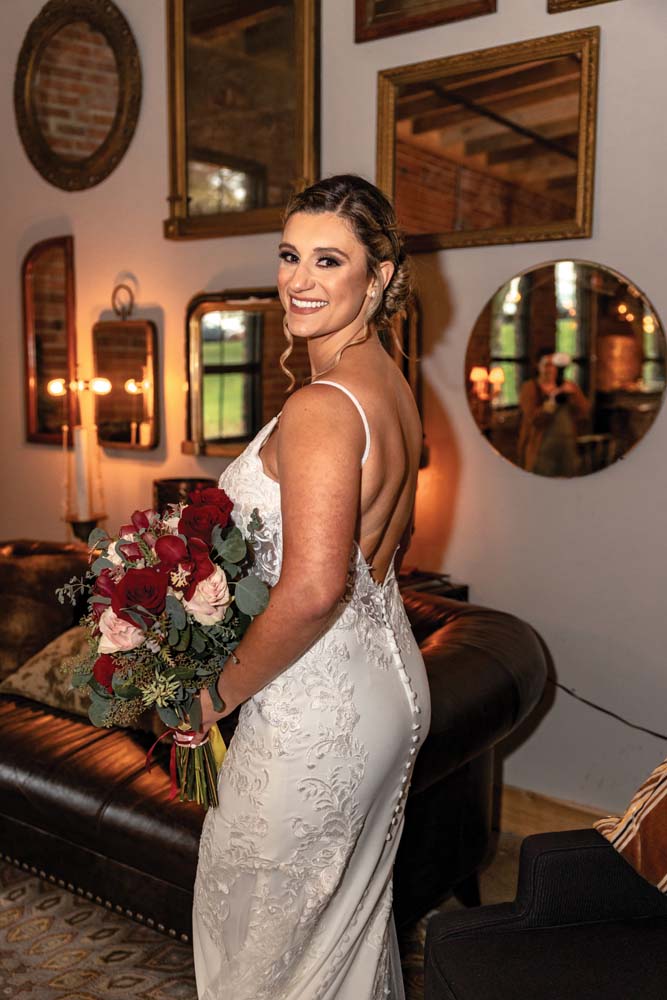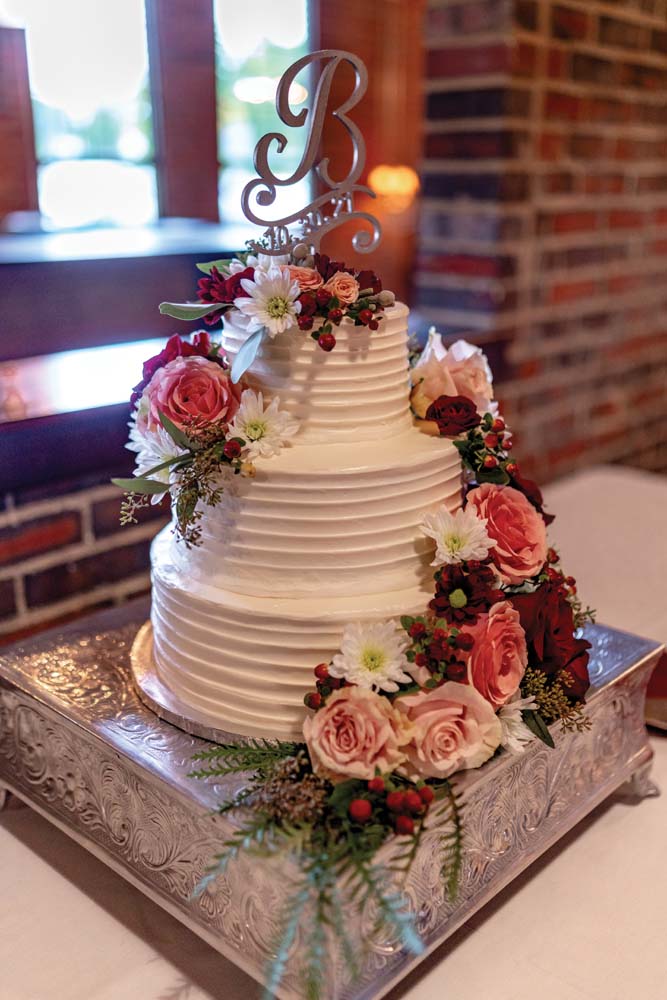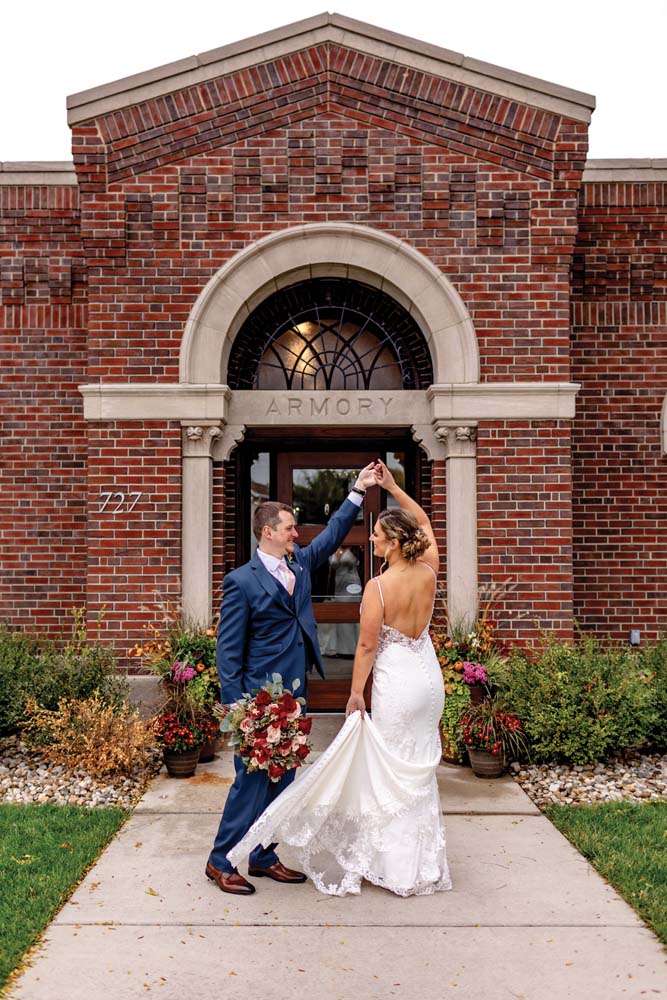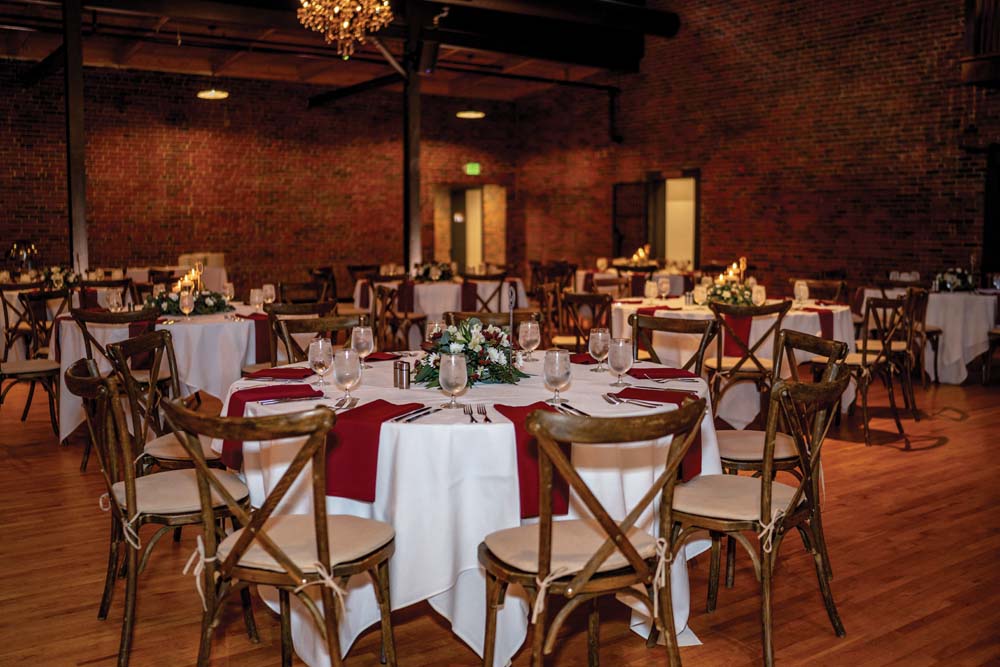 Describe Your Wedding Day
The morning of our wedding day was very relaxed. As a bride, I had everything organized to the "T". For Cody, all he wanted was a relaxed morning while getting ready watching Michigan State vs. Michigan football game (Go Green!). The vendors were all on time and absolutely killed the makeup and hair for everyone prior to the ceremony.
The ceremony and reception went perfect without many hiccups, which are to be expected. We wanted nothing more than Brandi to capture the fun energy that the bridal party had that day, while I, as the bride, wanted the perfect veil shot, which was beyond what I wished for. We are obsessed and amazed at how our wedding pictures look; they are a real dream come true. To end the night, we wanted a huge dance party with all of our family and friends, thanks to 27 Entertainment that was accomplished.