Describe Your Engagement
Our engagement was a small, intimate affair with the people closest to us. My then fiancé enlisted my best friend, mother, and sister to decorate the living room and entrance of our house while he took me out for dinner on Valentine's Day. When we arrived back home, I walked into a candle-lit, flower-covered room with music playing. Our families were standing around us and he got down on one knee and popped the question. I cried and could barely get out the word "yes." I really couldn't have asked for a more perfect setting. He is always the type of person who can't keep a secret, so it was such a surprise!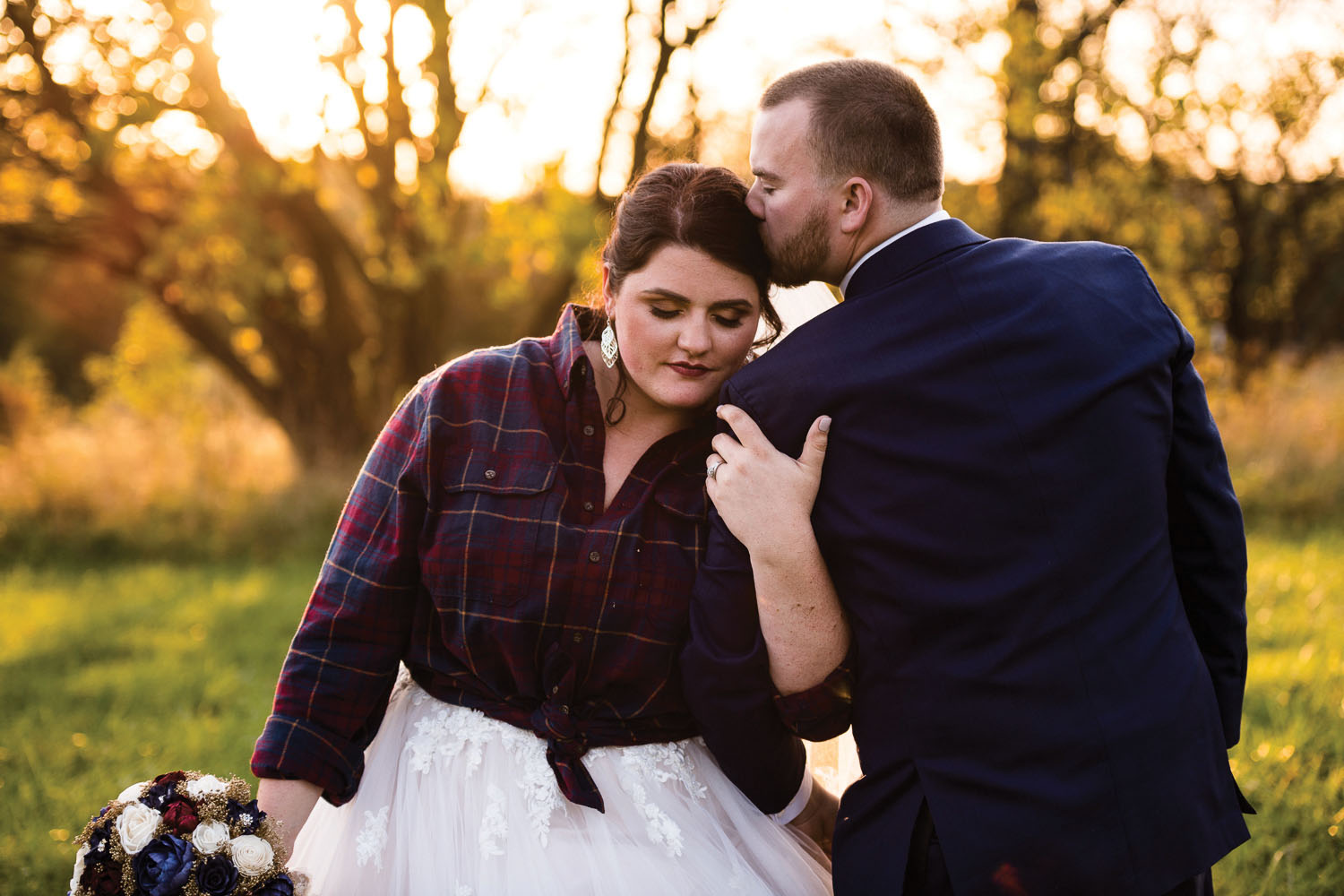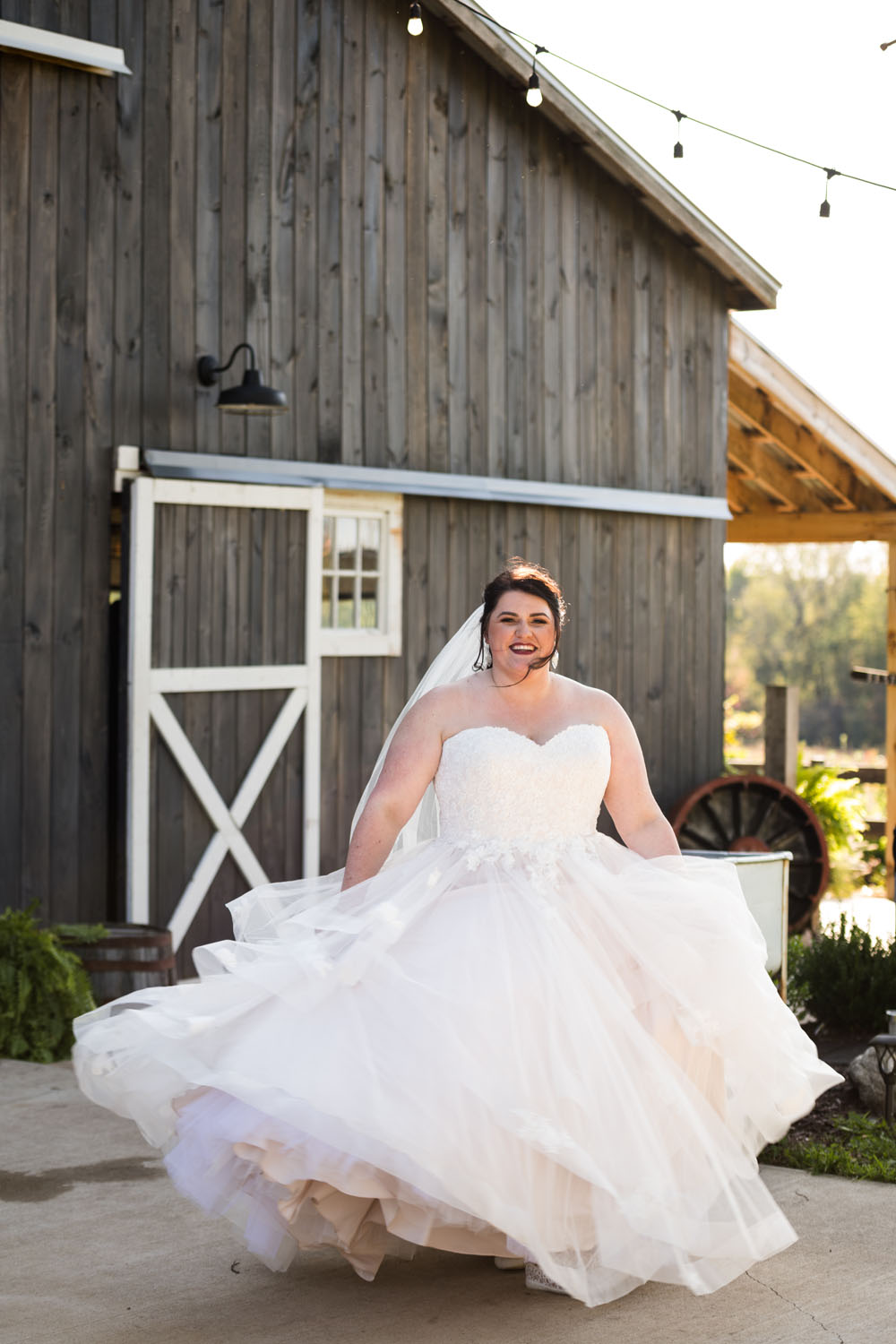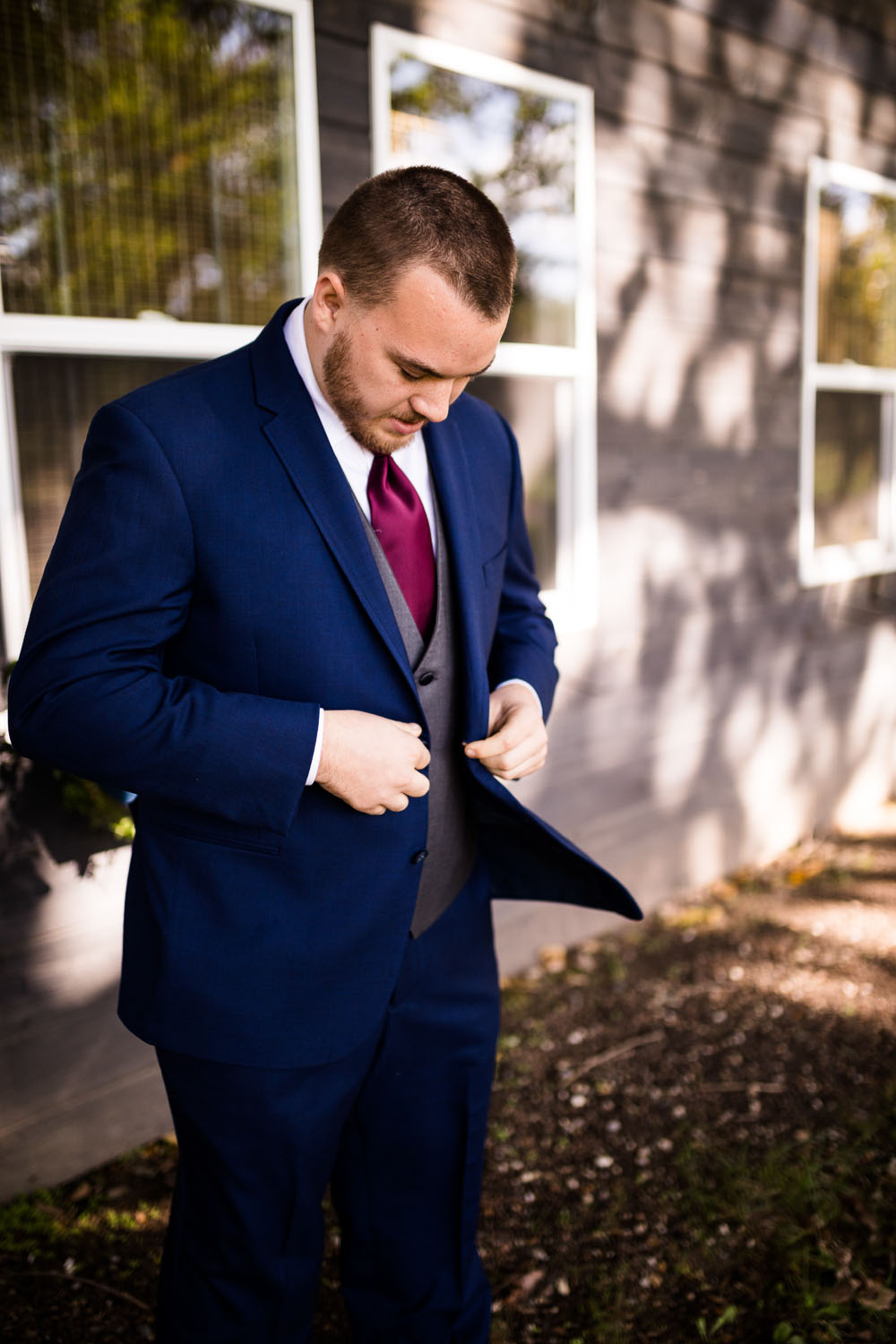 Describe Your Wedding Vision
I had always envisioned my wedding as a more rustic theme and being held in the fall. I knew, even before I was engaged, that I wanted to get married in a barn out in the country. I pictured a ceremony in the woods with all the different colored leaves around us. Fall is my favorite season and the way the sun hits the leaves and reflects their colors, it's just so beautiful. As for my dress, I had always pictured myself in a simple A-line gown, but I went for something completely different: a ballgown with horse-hair trim! I'm so glad I stepped out of what I thought I wanted because I feel like it fit my vision and paired perfectly with the flannel I wore for sunset pictures.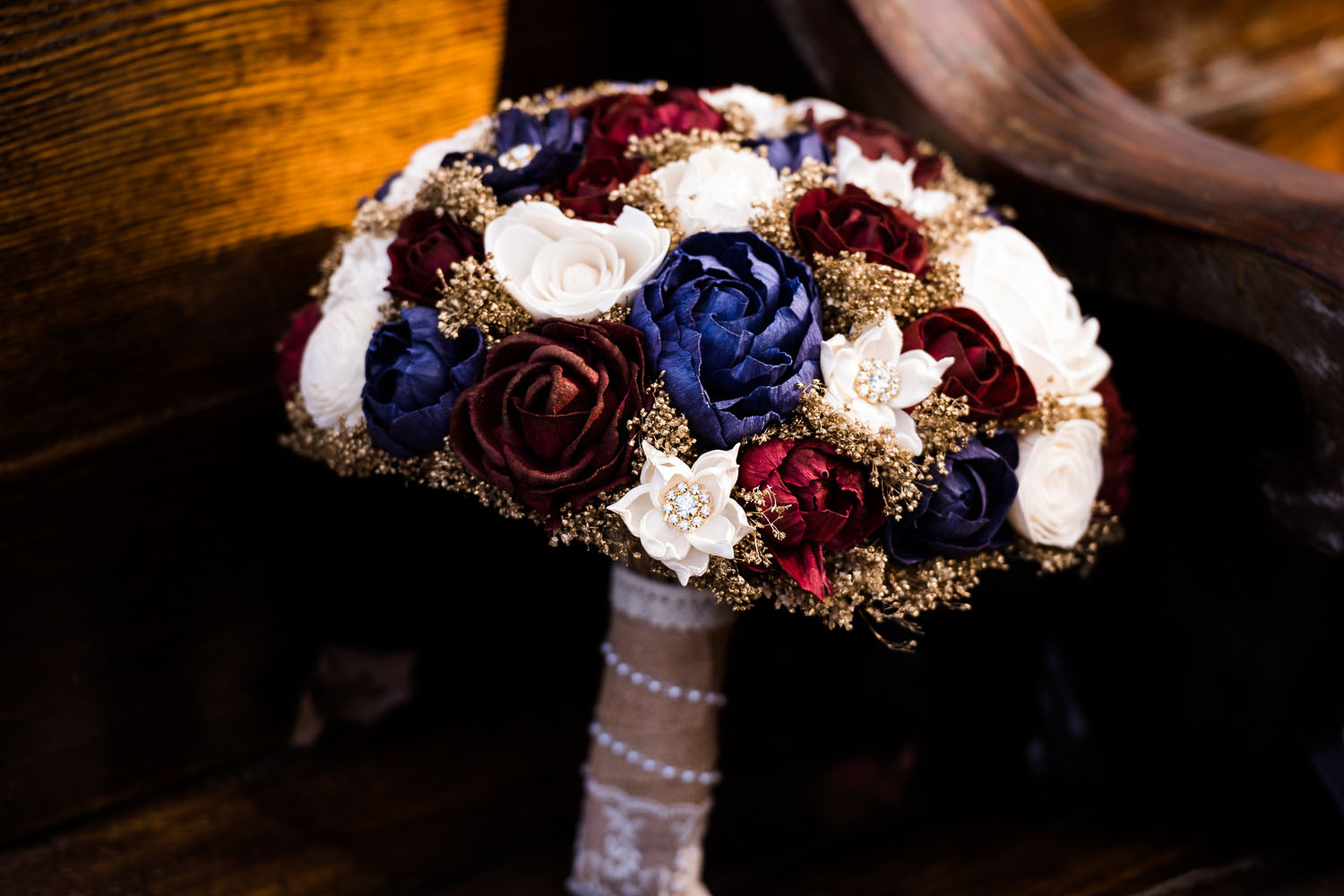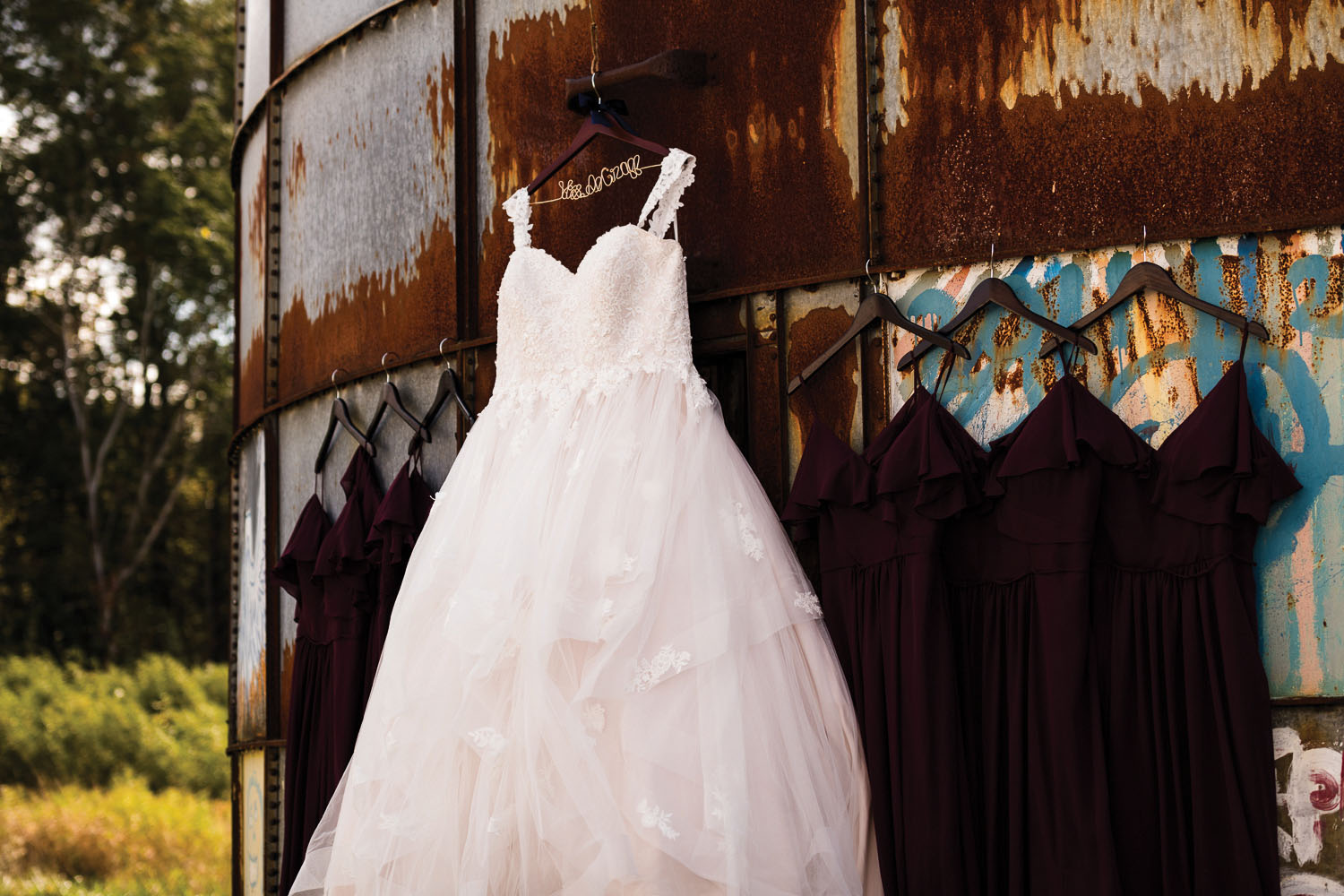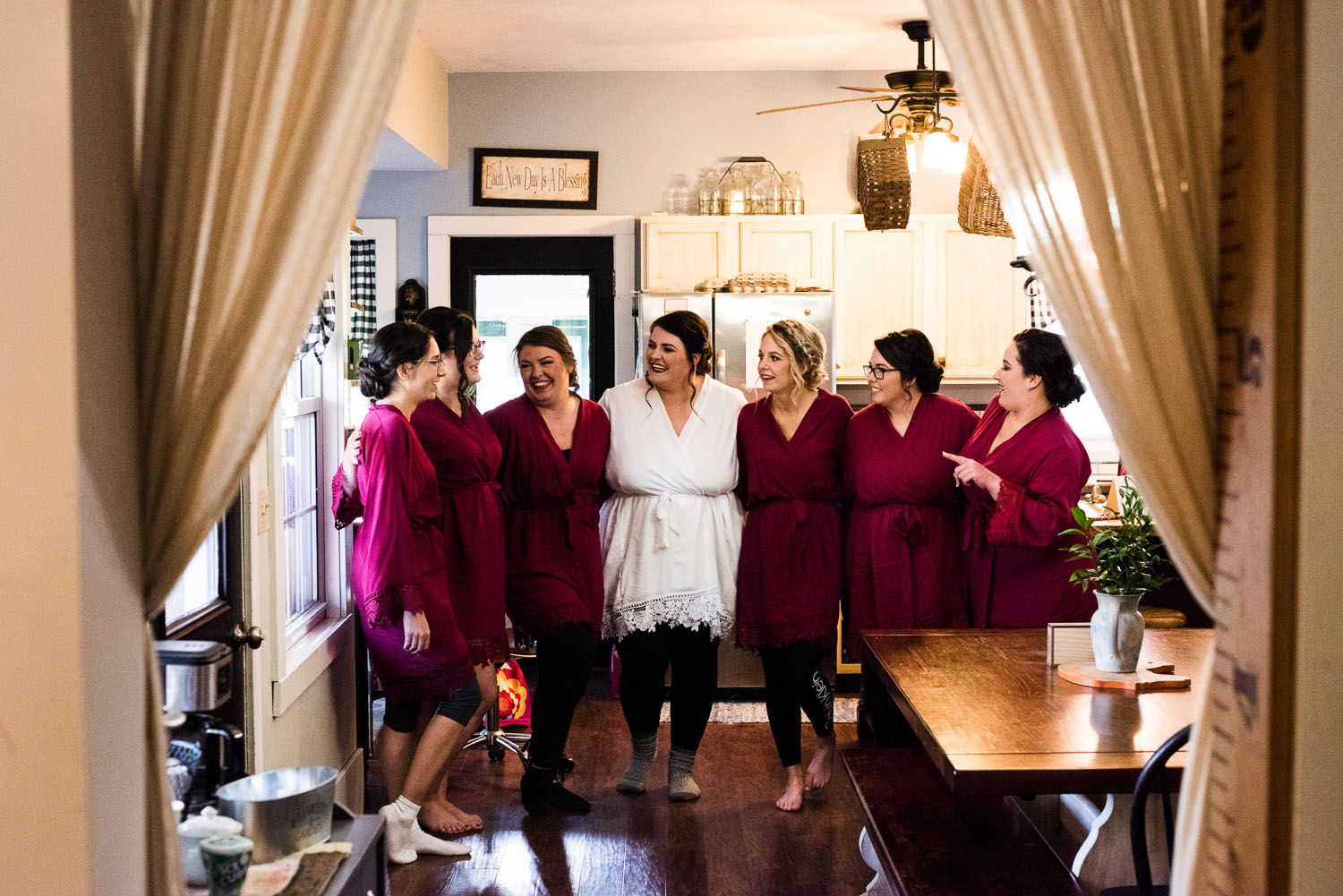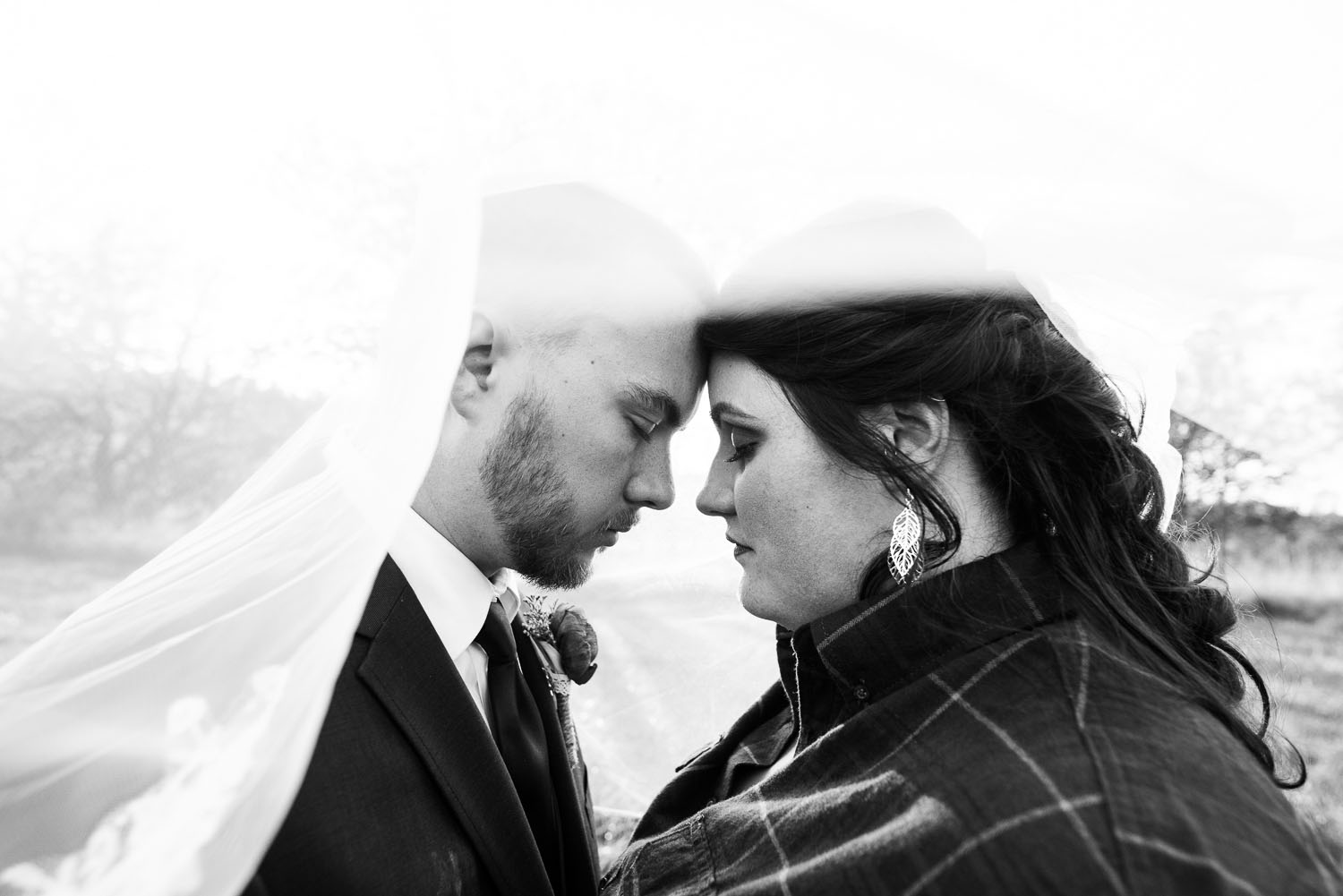 Describe Your Wedding Day
Our wedding was truly the best day. I got to marry my best friend and high school sweetheart, and I really couldn't ask for much else. It was a wedding filled with so many laughs and happy tears and was really a dream come true, as cliché as that may sound. I catch myself looking back on our pictures all the time reliving how wonderful of a day it was. Even though we had some slips here and there, literally me falling to the ground during sunset pictures, it really was everything I had hoped for and I am thankful that everything came together.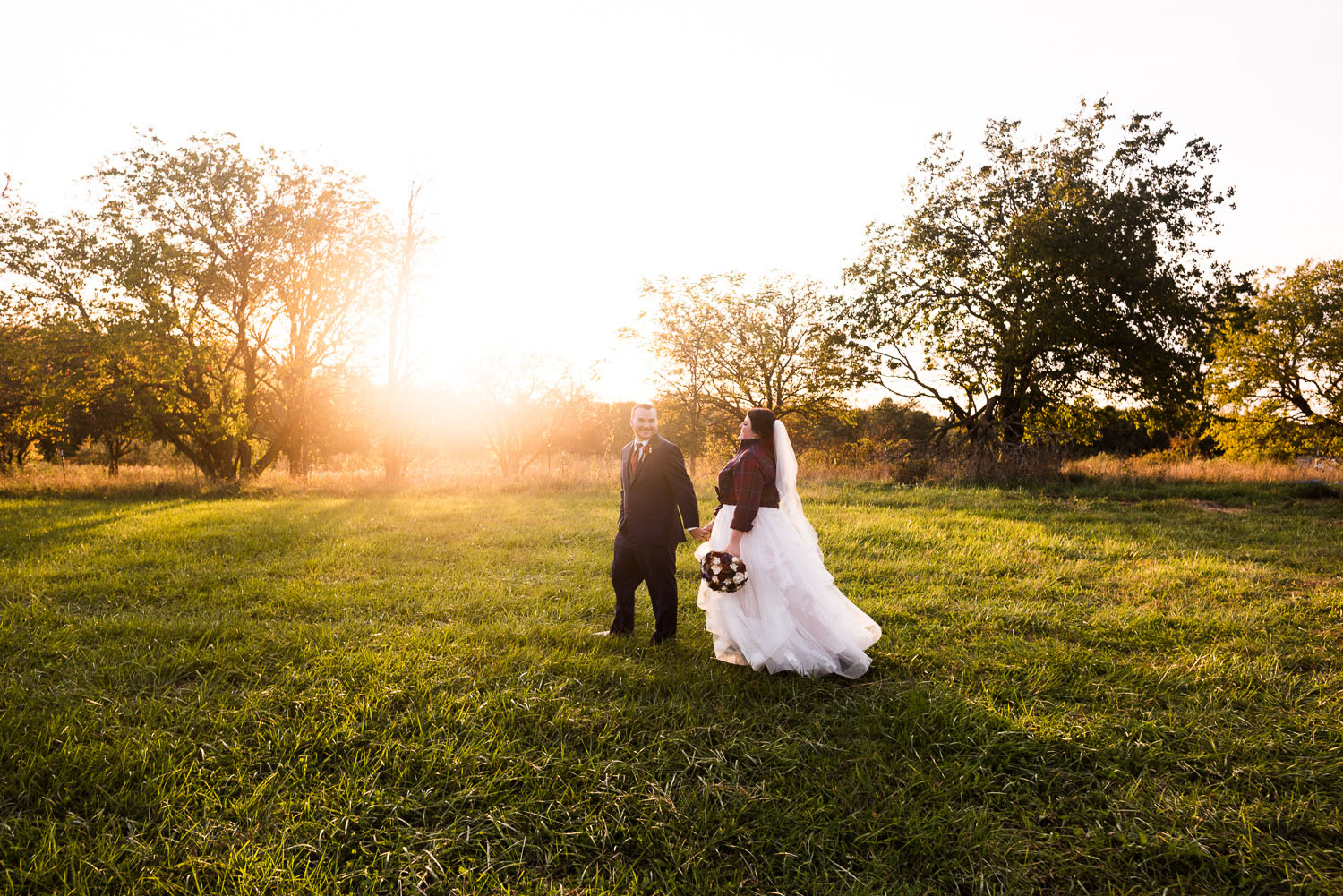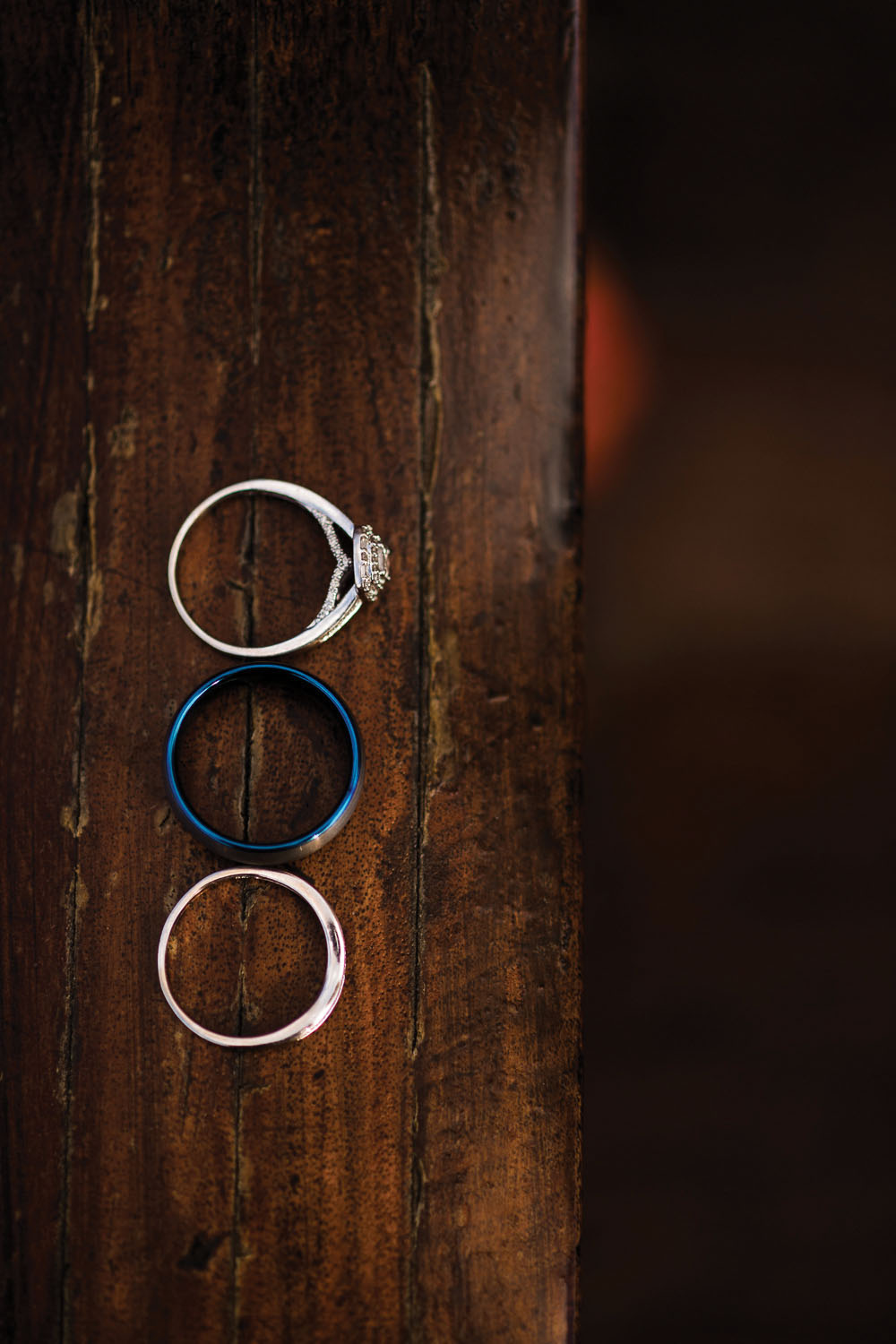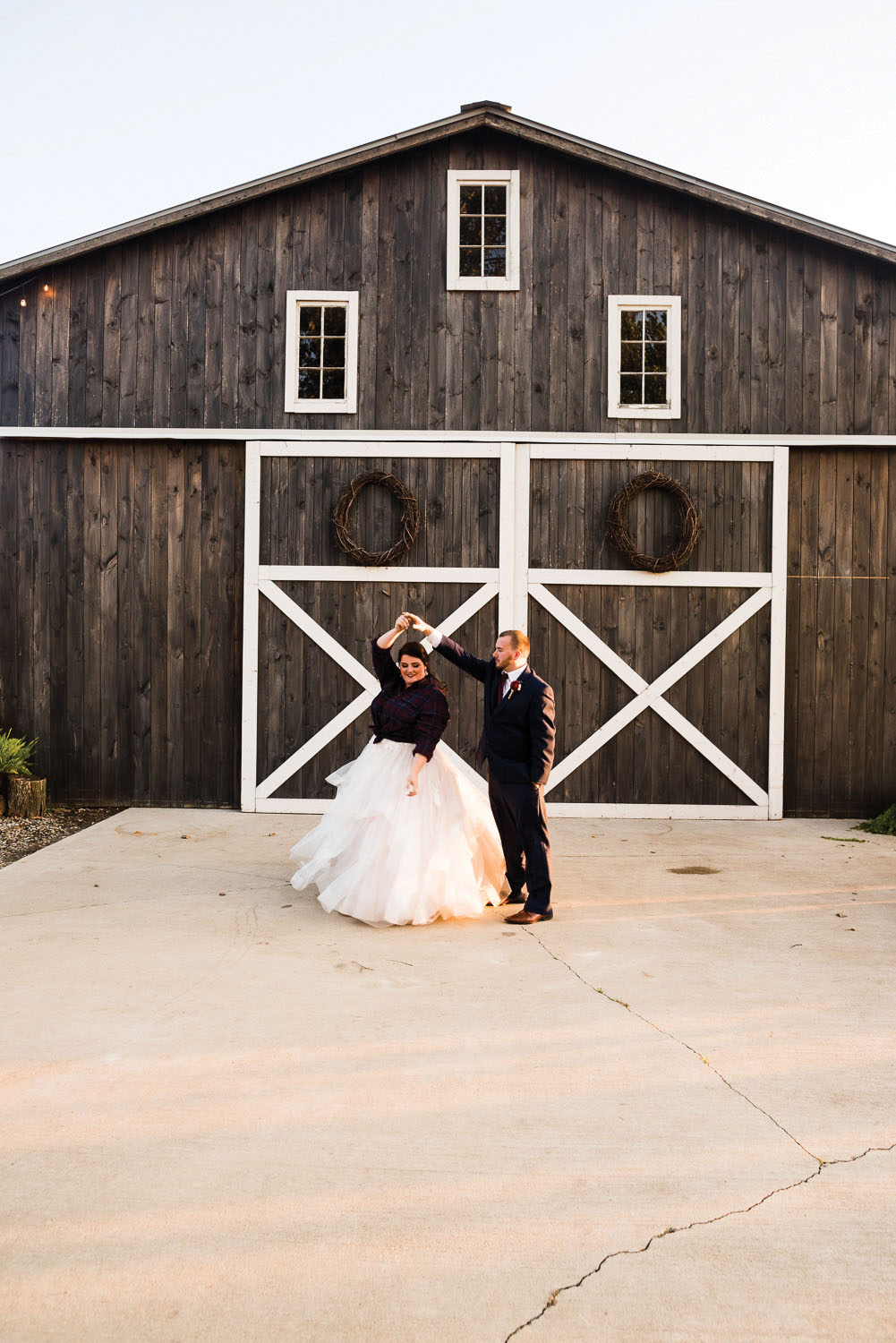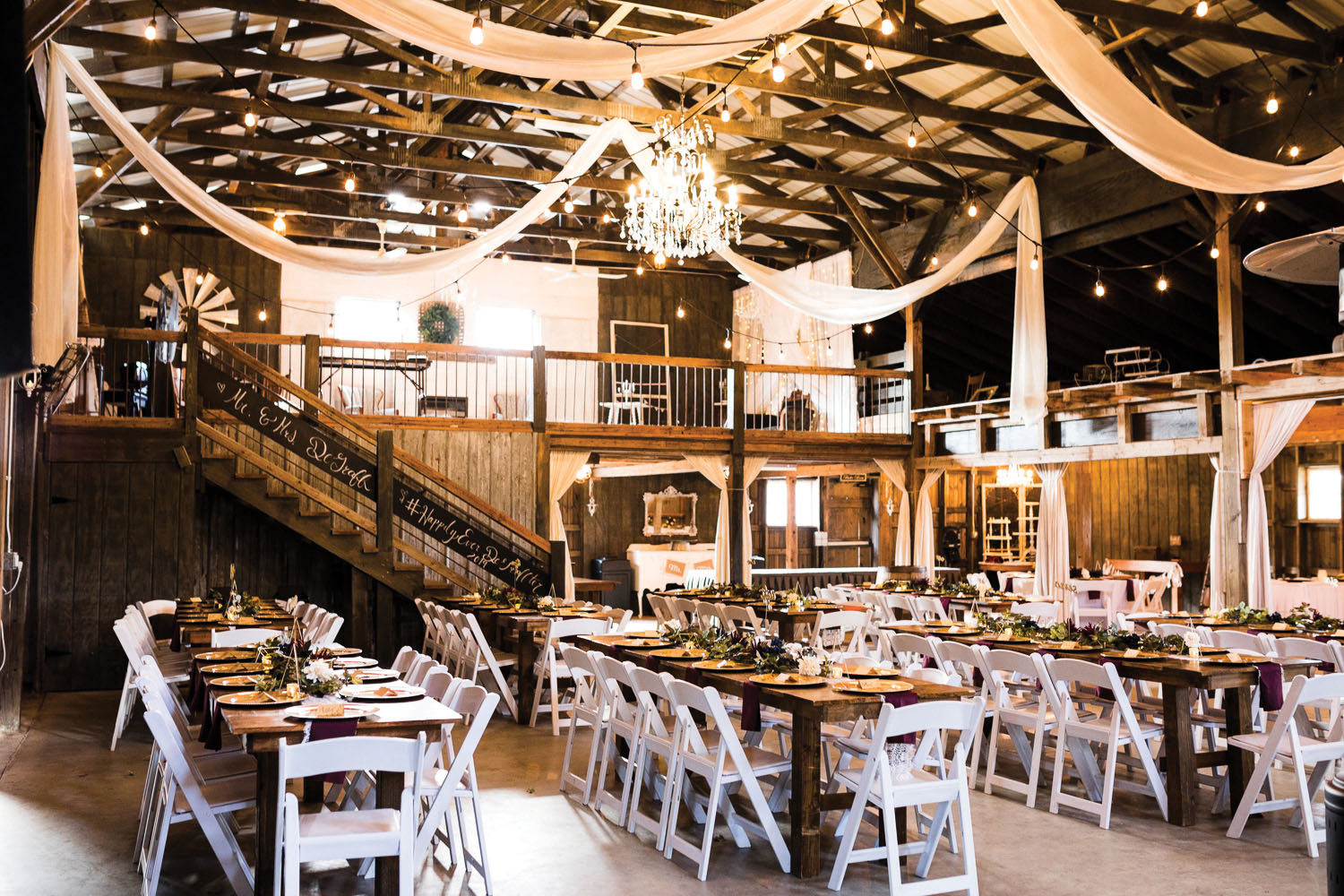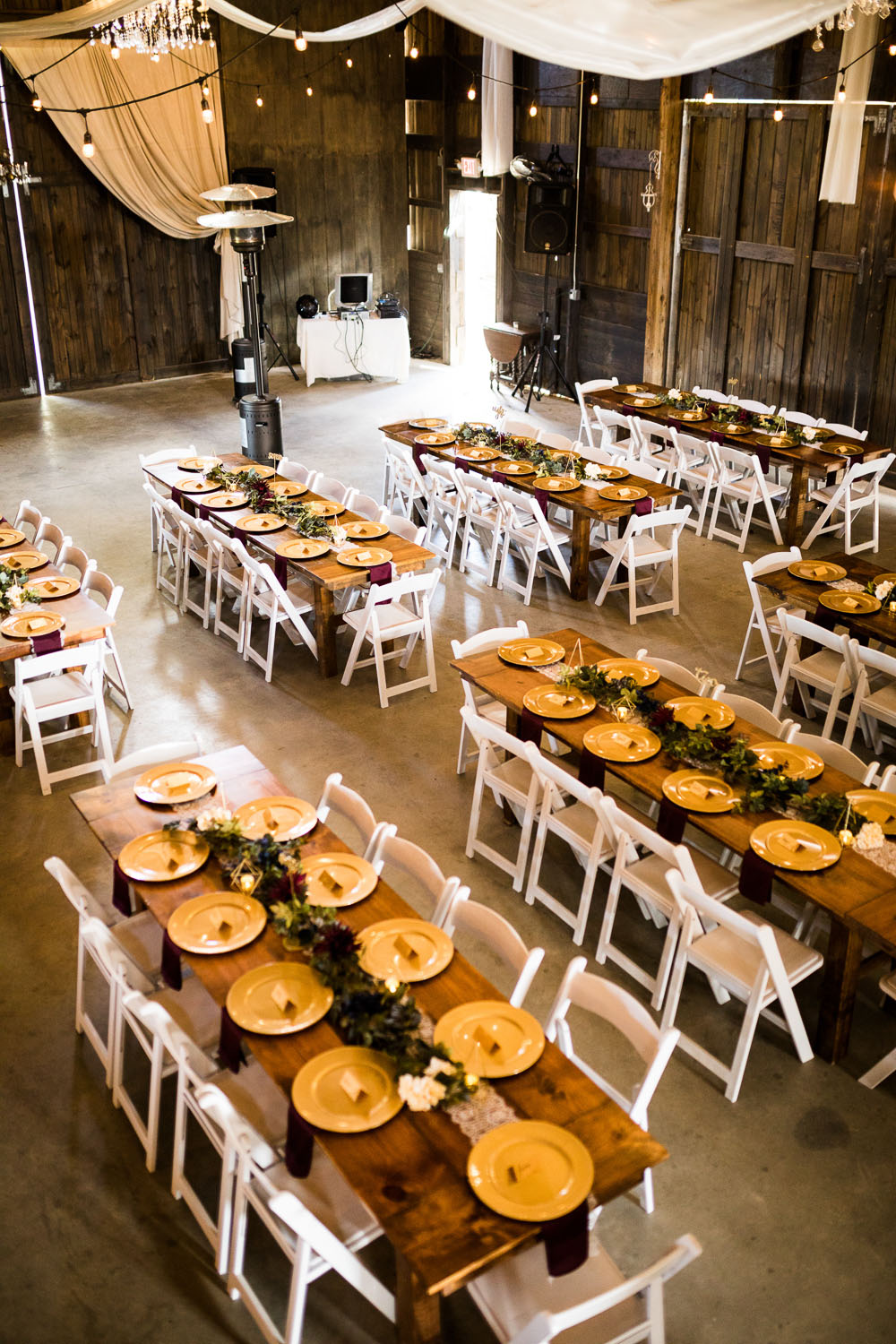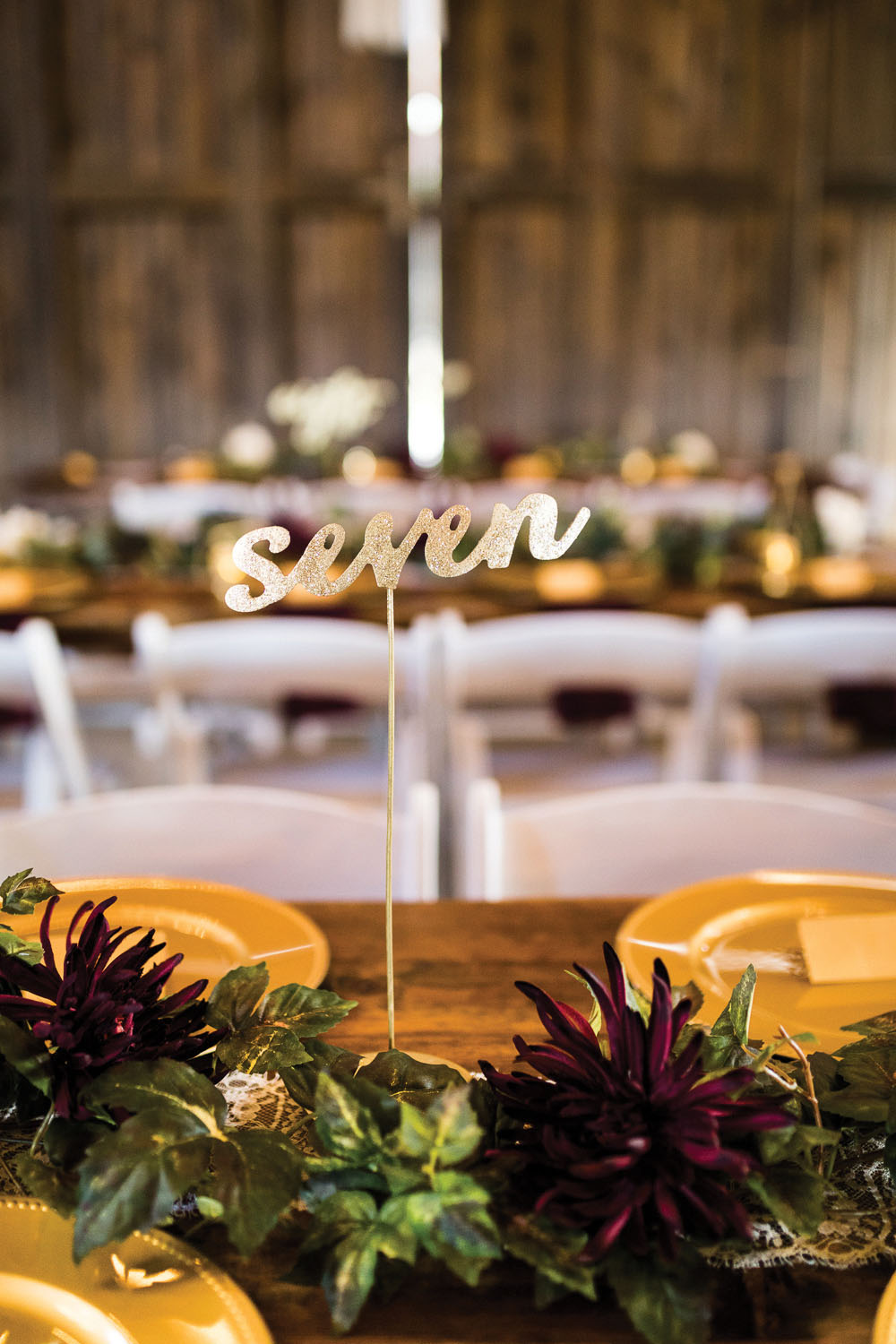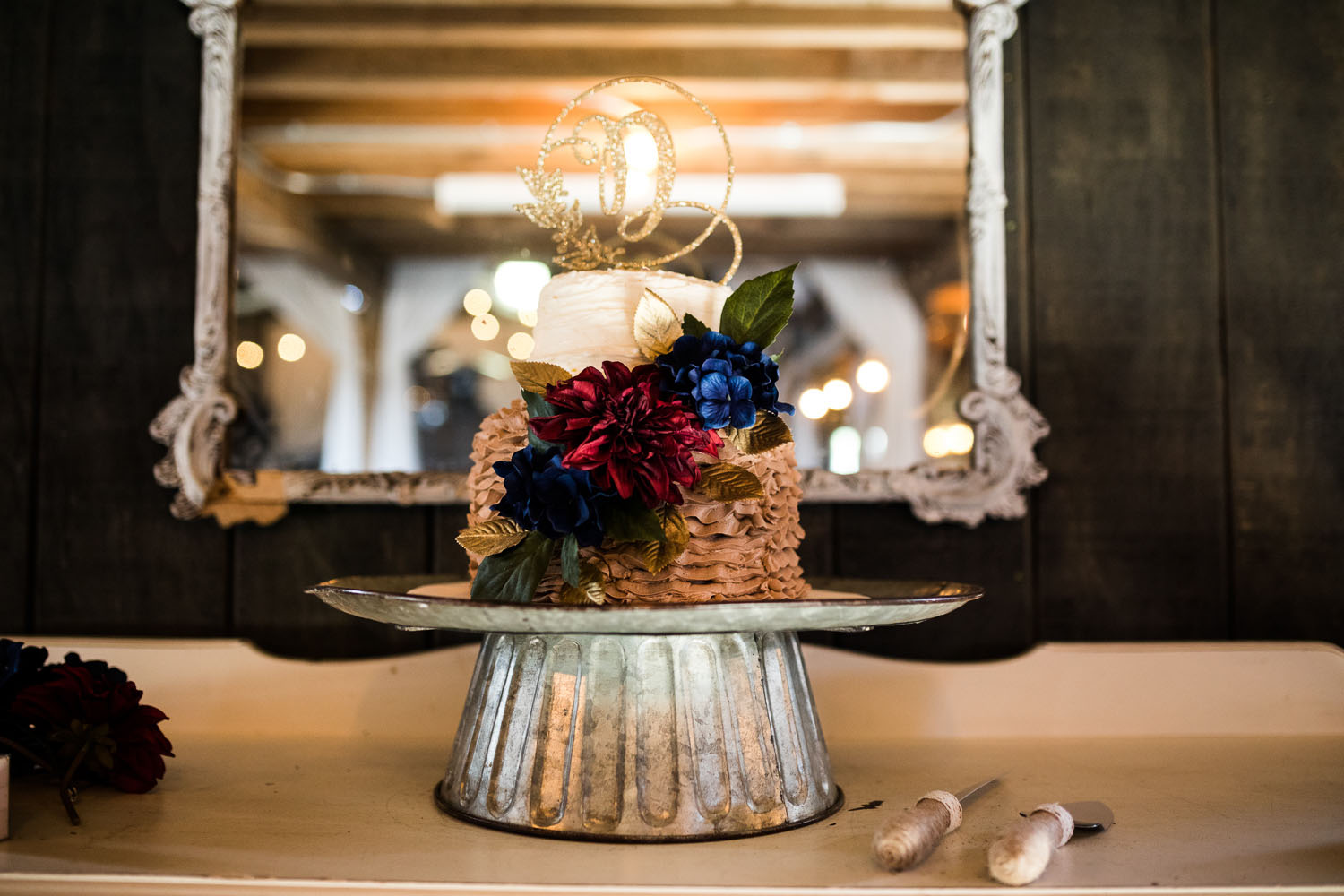 Your Advice To Engaged Couples
My two biggest pieces of advice would be: Don't sweat the small stuff and DO THE FIRST LOOK! I'm sure most people will tell you that when the day comes and you're in the moment that you won't even notice or realize what isn't perfect and they are exactly right! I didn't even know about most of the 'imperfections' of our wedding until weeks after because I was just enjoying myself. Things will go wrong, no matter how hard you try, and guess what? Your day will still be amazing, I swear! As for the first look, I cannot speak on this enough. I am so thankful that we spoke to our photographer about this because it was a game changer. It was great for my husband and I to get some one-on-one time together before everything. It really calmed any nerves we had and allowed for some beautiful pictures.