From The Bride's Perspective: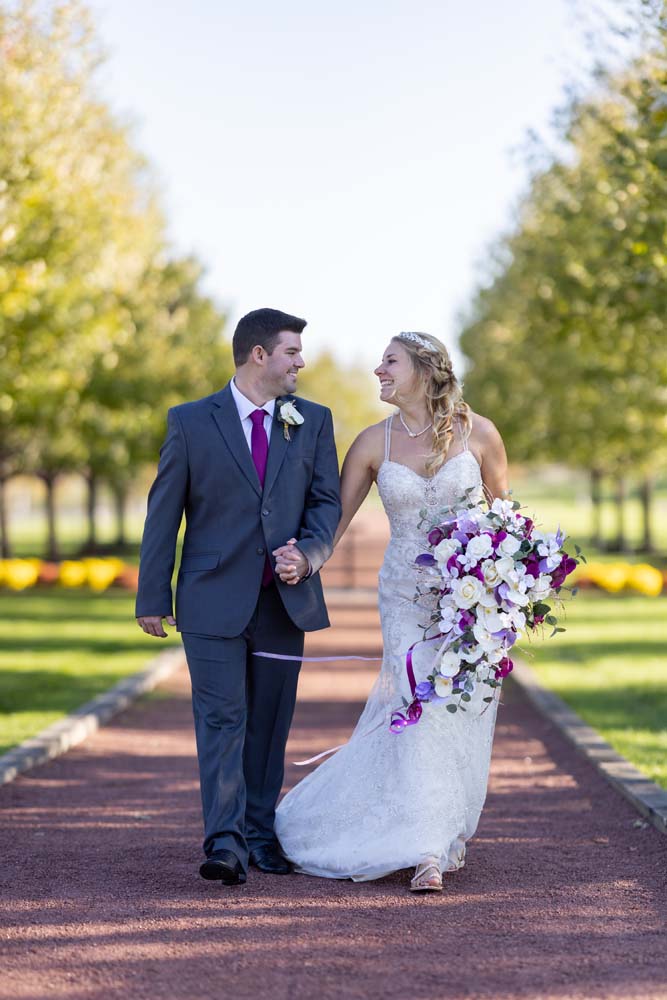 Describe Your Wedding Vision
My wedding vision was Enchanted Orchid. I wanted an elegant & whimsical fairytale feel to the evening. We chose the venue due to the woodsy, twinkling lights, secret-garden vibe. Our wedding was originally scheduled for May 2020, but due to COVID-19, we had to reschedule to November 2021. Needless to say, since we already had most of the planning done, I had to adapt my wedding vision from a Spring wedding to a Fall wedding. The bridesmaid dresses were lilac, so to fit the season, the flowers incorporated plum and orchid (magenta) tones. I also added rose gold as an accent color to make the color palette richer and more elegant. The flowers also incorporated rose gold, orchid, and lilac streamers to give them a whimsical element. My bouquet was a gorgeous cascade of white orchids, with accents of the other colors as well. The tables all had rose gold table runners to add sparkle and charm. The centerpieces were potted purple mums (sprayed with glitter, of course), with purple paper and sparkly ribbon tied around them.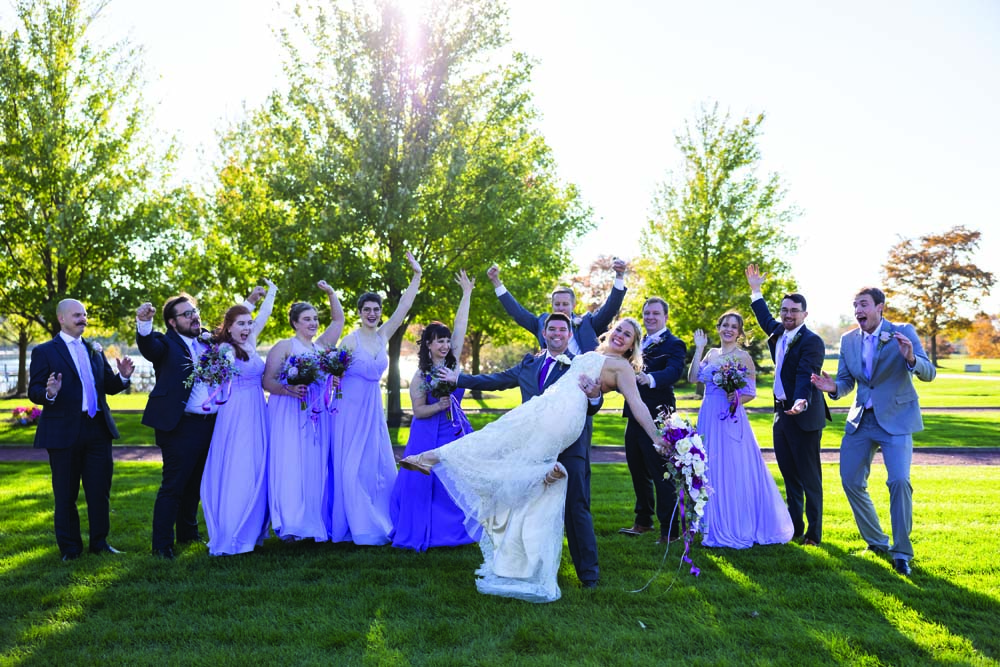 Advice to Engaged Couples
Be FLEXIBLE. Be open to new ideas and the fact that things may/will not go according to plan. Instead of arguing or being upset, go with the flow and savor each moment, planned or not. The wedding (ceremony and reception) is a celebration! There's no need to get overly stressed or worked up over tiny details. It's fun to plan and see your wedding vision come to life, but if something isn't exactly as you had arranged or envisioned, don't worry about it!! It's hard to put into perspective beforehand, but when the wedding's over, you'll discover that the things you worried about are really not important; just relish in the fact that you found your forever mate and your new life together is just beginning.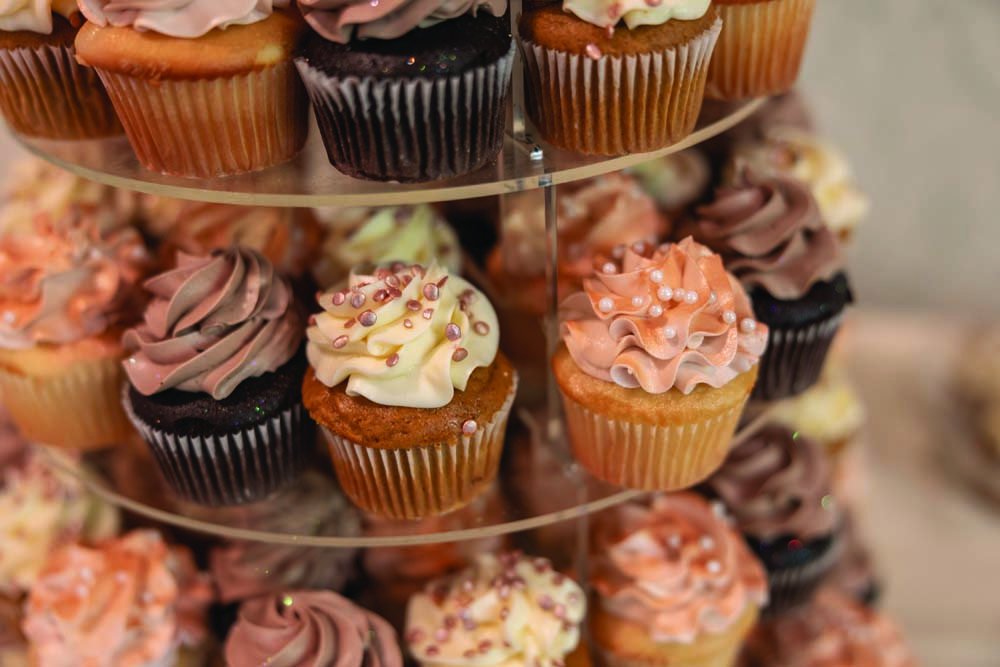 Describe Your Wedding Day
We really had two wedding days. Since our original date had to be rescheduled, we had a small ceremony with just our immediate families in September 2020. It was a gorgeous sunny day and so perfect in its simplicity. We got to properly celebrate with extended family and friends on November 6, 2020. (YAY for getting to wear my dress twice!). I feel so fortunate to say that our (2nd) wedding day was exactly how I imagined it and even more than I dreamed it could be. Magical is the only way to describe the feeling and scene of walking down the aisle with my dad, candles flickering in the hallowed Church, hearing the sweet violin strings of Canon in D. I sobbed the happiest tears as I saw dear friends and family members gathered for us. My heart exploded with love when my eyes finally met my groom's also damp eyes at the altar. It was a beautiful ceremony that concluded with an exuberant trumpet as we skipped out of the church! The reception flew by and every detail came together splendidly. Our vendors were incredible and went above and beyond expectations. The speeches made us laugh and cry, the dance lessons paid off when we finally got to show off our choreographed first dance, and the food and cake fueled us for partying the night away!