The Bride's Perspective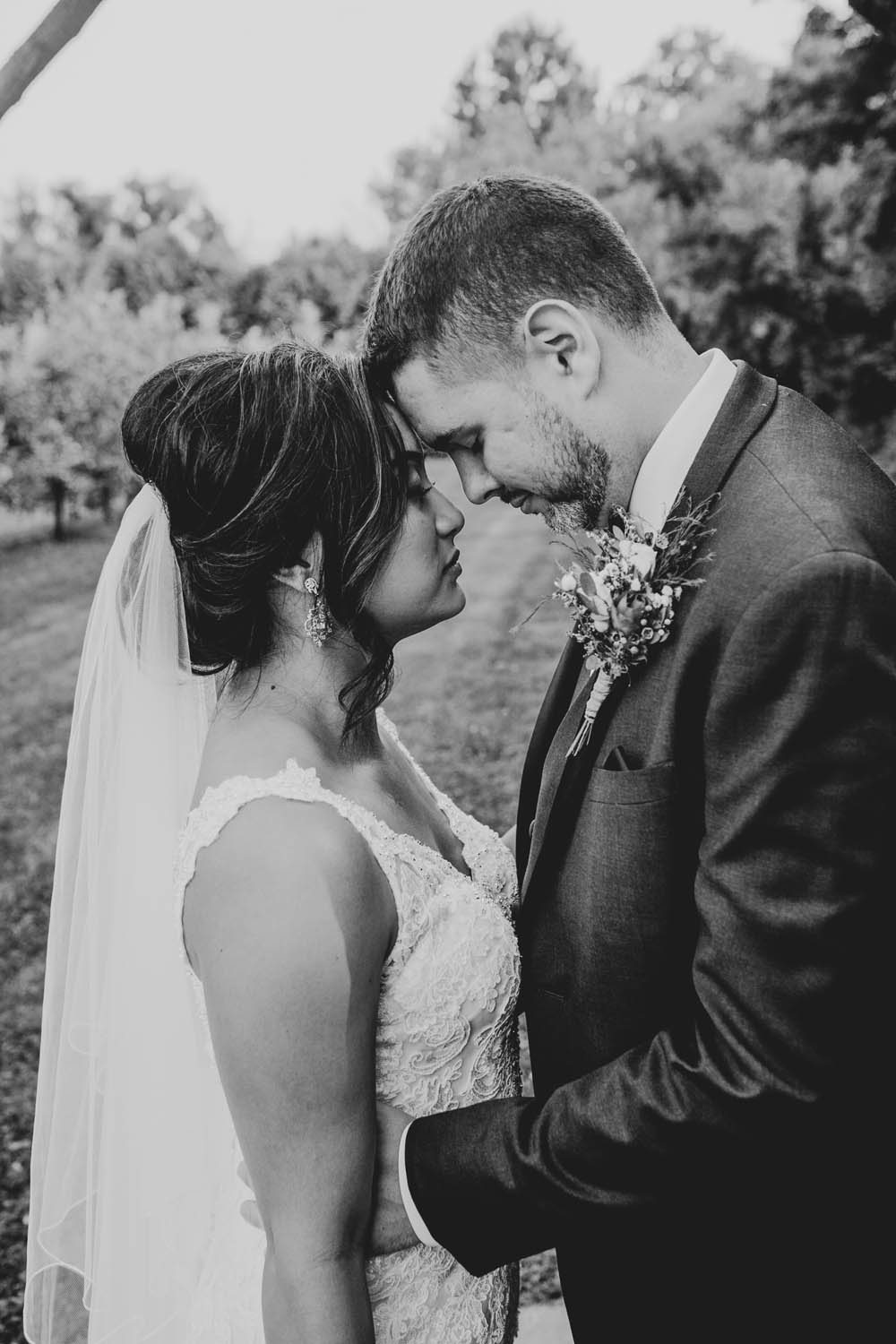 Describe Your Wedding Vision
Devon and I love nature. We also wanted to incorporate something different other than having our wedding at a hotel or ballroom. We usually spend our summers camping and hiking. It made sense to have our wedding outdoors. We were originally looking at venues in Chicago however, when we looked at County Line Orchard (CLO), we immediately fell in love. We loved how we could have an outdoor ceremony in the apple orchard that was filled with beautiful apple trees. We weren't expecting to get married in an apple orchard, but the landscape was so beautiful. We even were able to plant a sapling, as our unity tree, that will be part of the orchard! We had our reception on-site as well in the South Barn which had bistro string lights. My favorite color is purple, and we wanted to do something different other than blush and neutral colors for our color scheme, so we made sure to add a pop of purple (magenta) to our floral arrangements and decorations in the barn and ceremony site. We loved our cozy, rustic-chic wedding! Thank you to all of our vendors for making our wedding day possible. It was truly magical to see our vision come to life! We are forever grateful! 
Describe Your Wedding Day
I was worried that it would be too humid because July is known to be the hottest month in summer, but it was actually mild. The day went by so fast! County Line and our vendors worked great together to make sure everything was perfect. Devon and I were so shocked with how it all came together in the end. We couldn't have asked for a better venue to have our wedding at. The coordinators made sure we enjoyed our day and that our guests were happy as well. We loved every minute of our wedding and wished we could do it again! It was the perfect day celebrating with our family and friends who traveled near and far. 
Your Advice To Engaged Couples
We had over a year to plan our wedding, which may have been too long. I kept overthinking the details and the arrangements we made. Trust yourself and the decisions you make as you plan your wedding! Don't second guess yourself. Also, enjoy your engagement and the process! This is an exciting time for you and your fiance!