Describe Your Engagement
Evan and I love hiking and nature in general. Each year, we try to take a trip with my best friend and her boyfriend. In May 2017, we all met up in Breckenridge, Colorado, and decided to take a trip to Aspen to hike at Maroon Bells. Evan and I were posing for a picture by the lake, and I was starting to walk away so we could switch and take pictures of our friends when Ev said "You know, this would be a great place for a proposal." I was actually kind of annoyed, because I genuinely had NO IDEA that he was going to propose, and I wasn't expecting it for another year or so. I was rolling my eyes at him and was about to walk away when he got down on one knee. I yelled some profanities with a "YES!" mixed in somewhere. Definitely the best hiking trip of my life.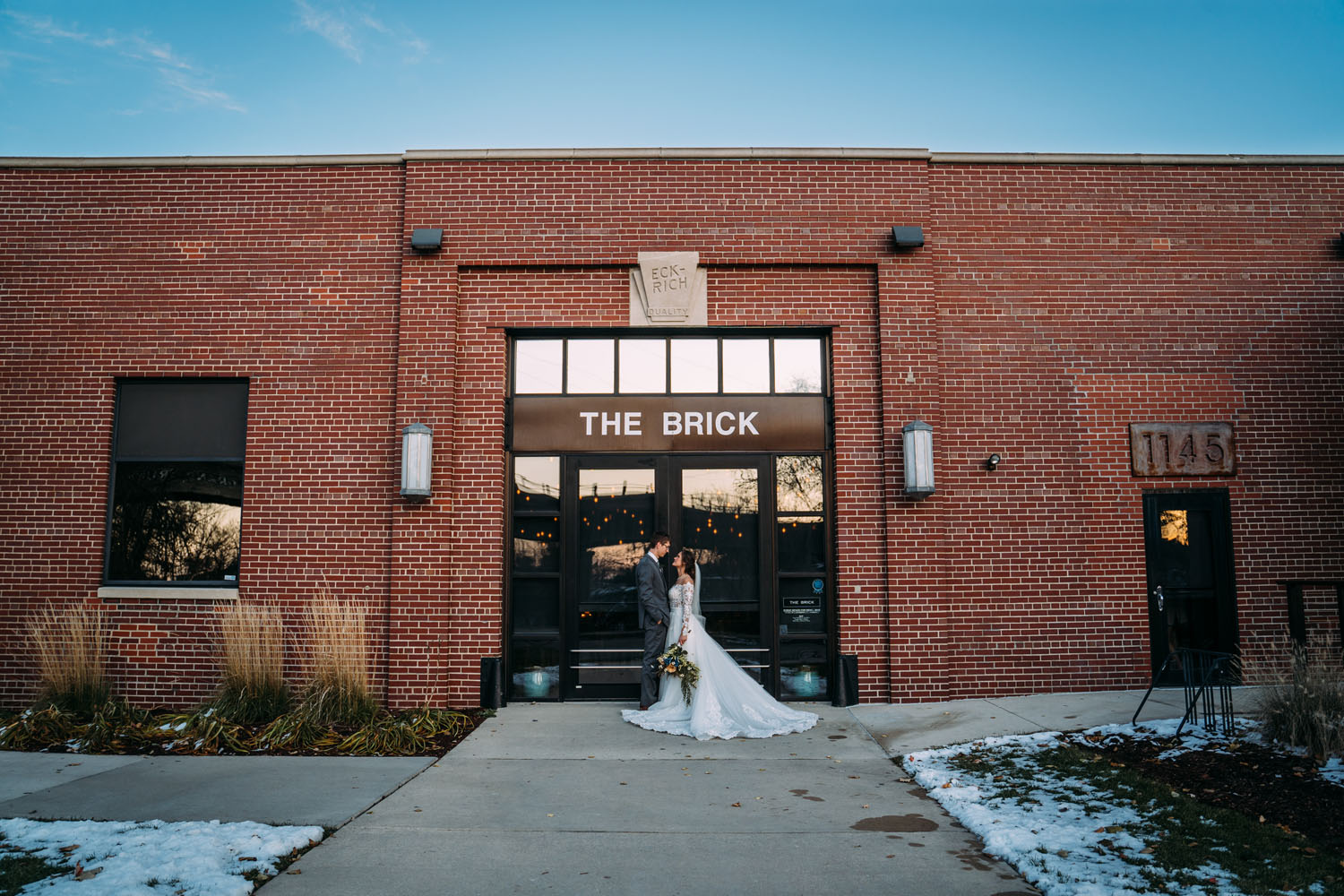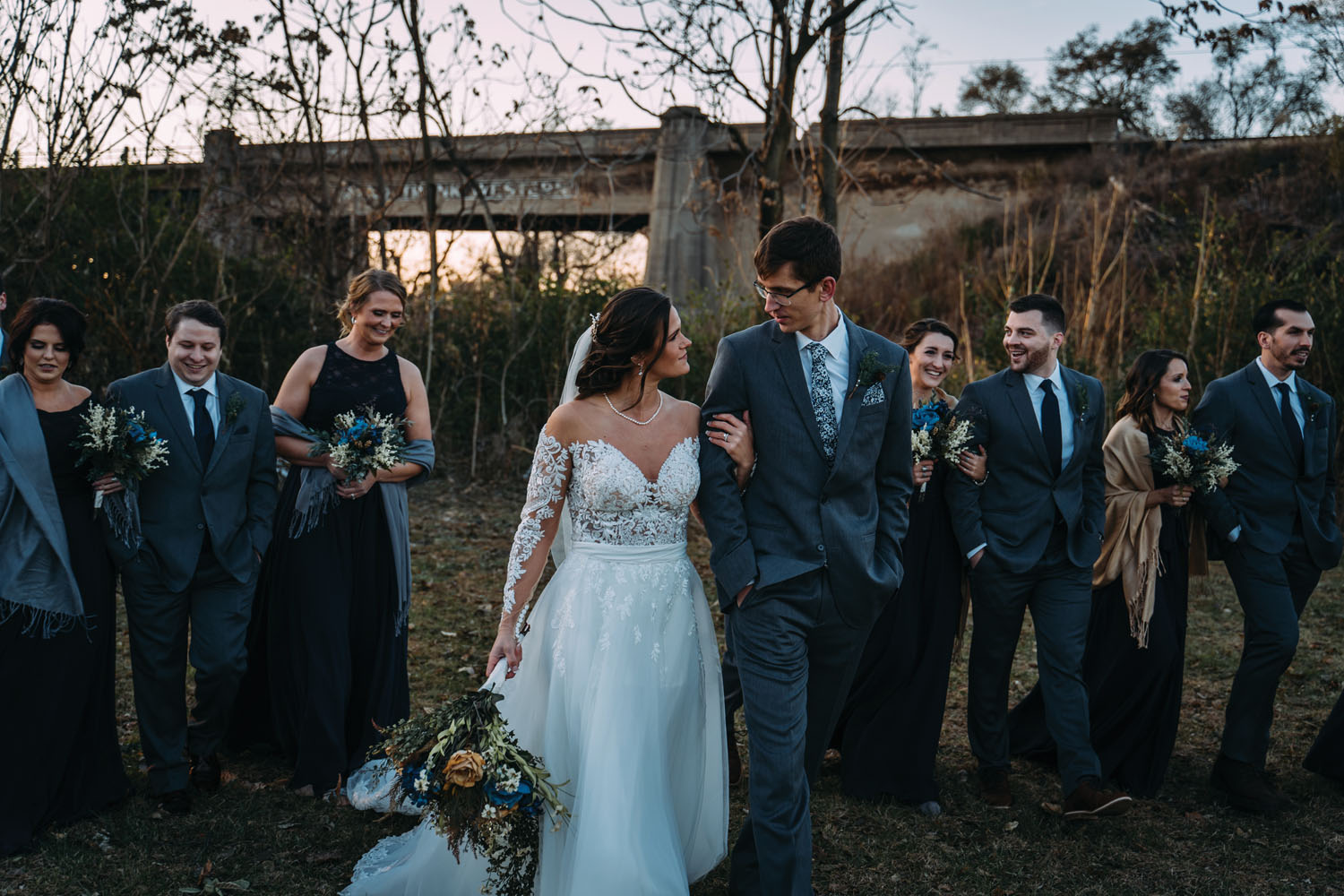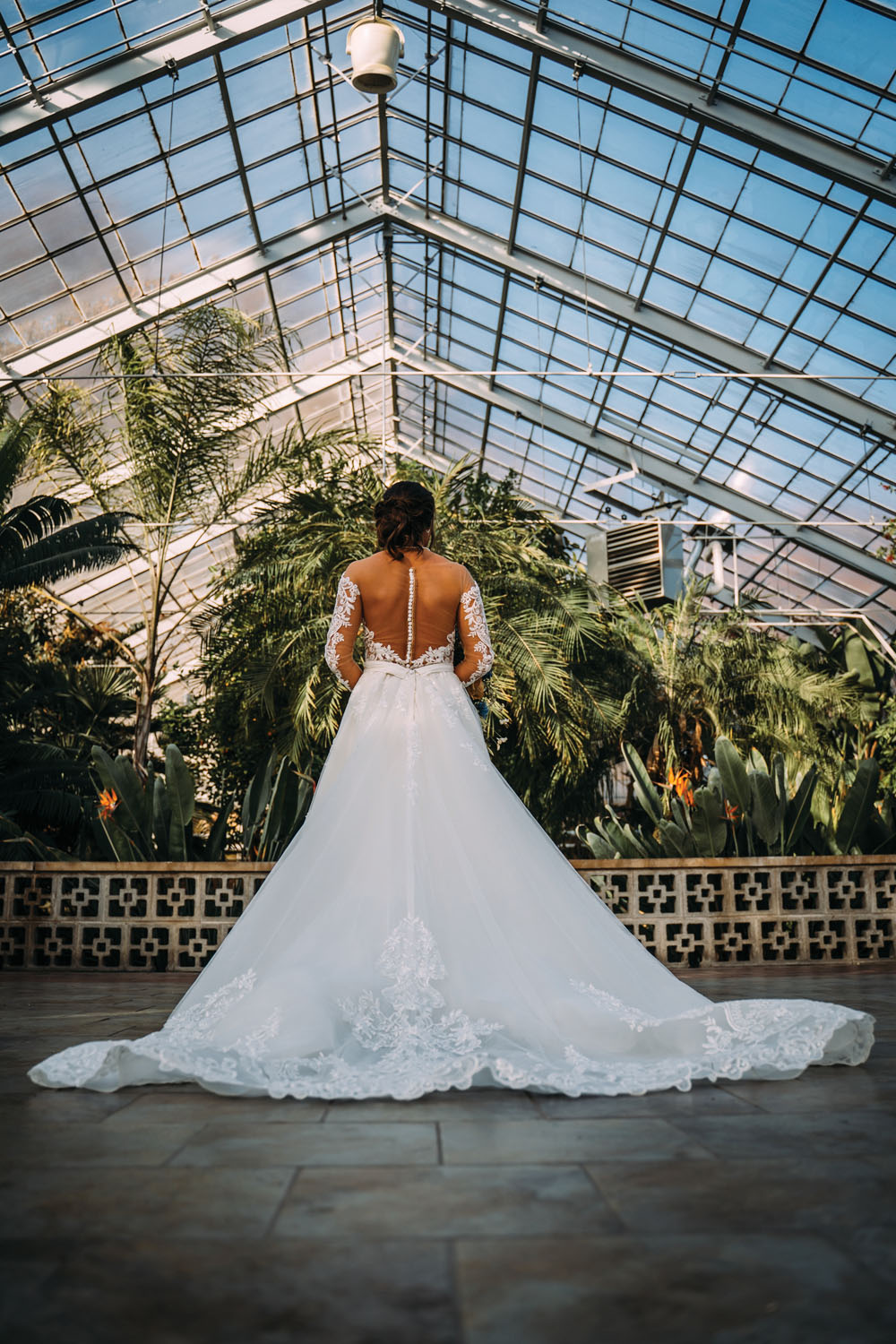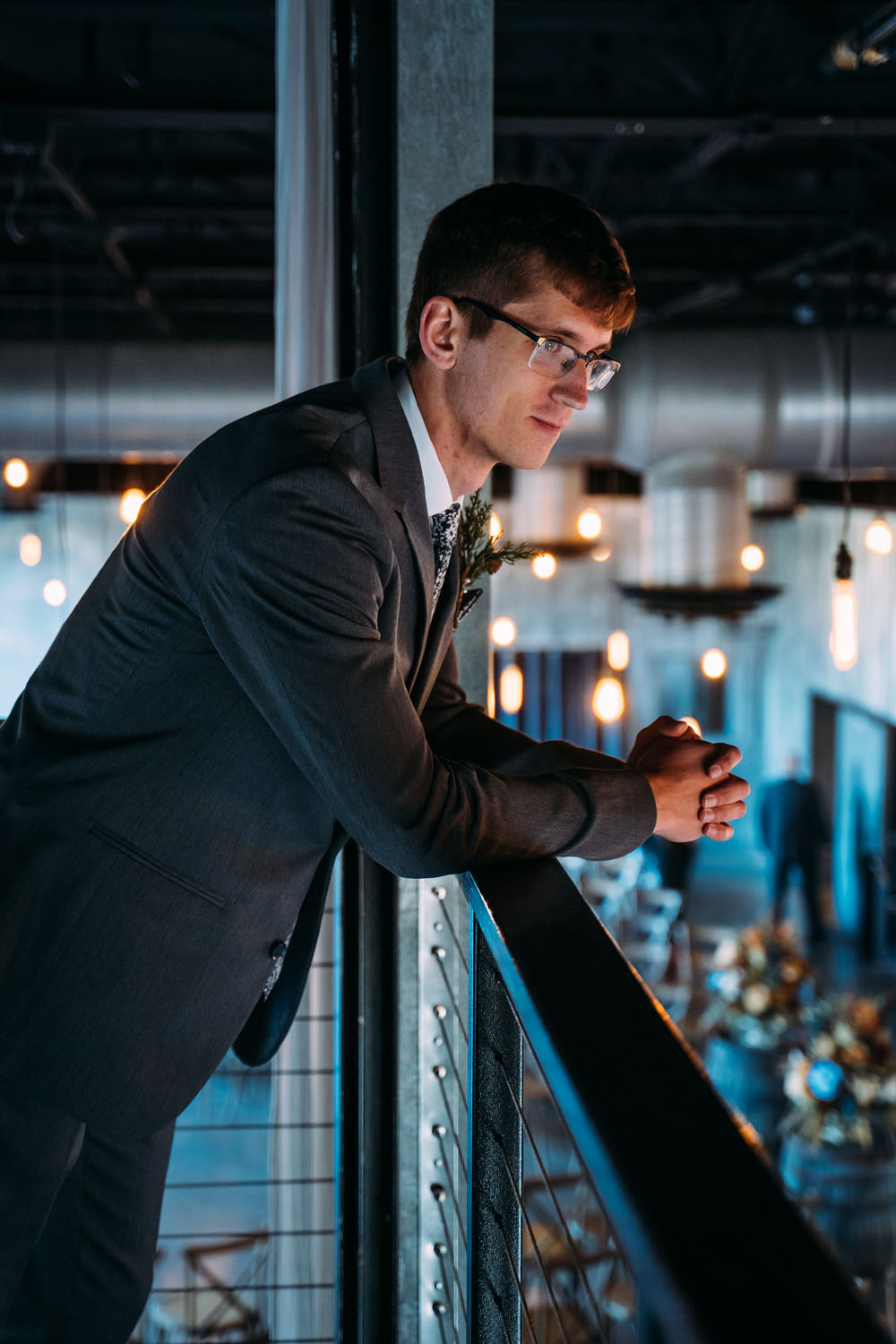 Describe Your Wedding Vision
As I noted in our engagement story, Ev and I love nature. We also love simplicity and our sanity. I'm a type of person that can get stressed out fairly easily (I know my weaknesses haha), so I knew I wanted to keep things simple. We wanted to incorporate nature into a rustic and industrial, raw venue. When we discovered The Brick, everything just fell into place. The exposed pipes, brick, and lighting were perfect. We added some tables, wooden chairs, and whiskey barrels, and my mother created a few gorgeous floral arrangements, and that was really all it took. Ev and my dad built the archway we got married under, and my mother decorated it with fabric and florals. Our tables were decorated with real log slices, pine leaves, pine cones, and candles for the natural, rustic feel, along with a touch of elegance from the decorative table runners, also made by my talented mother.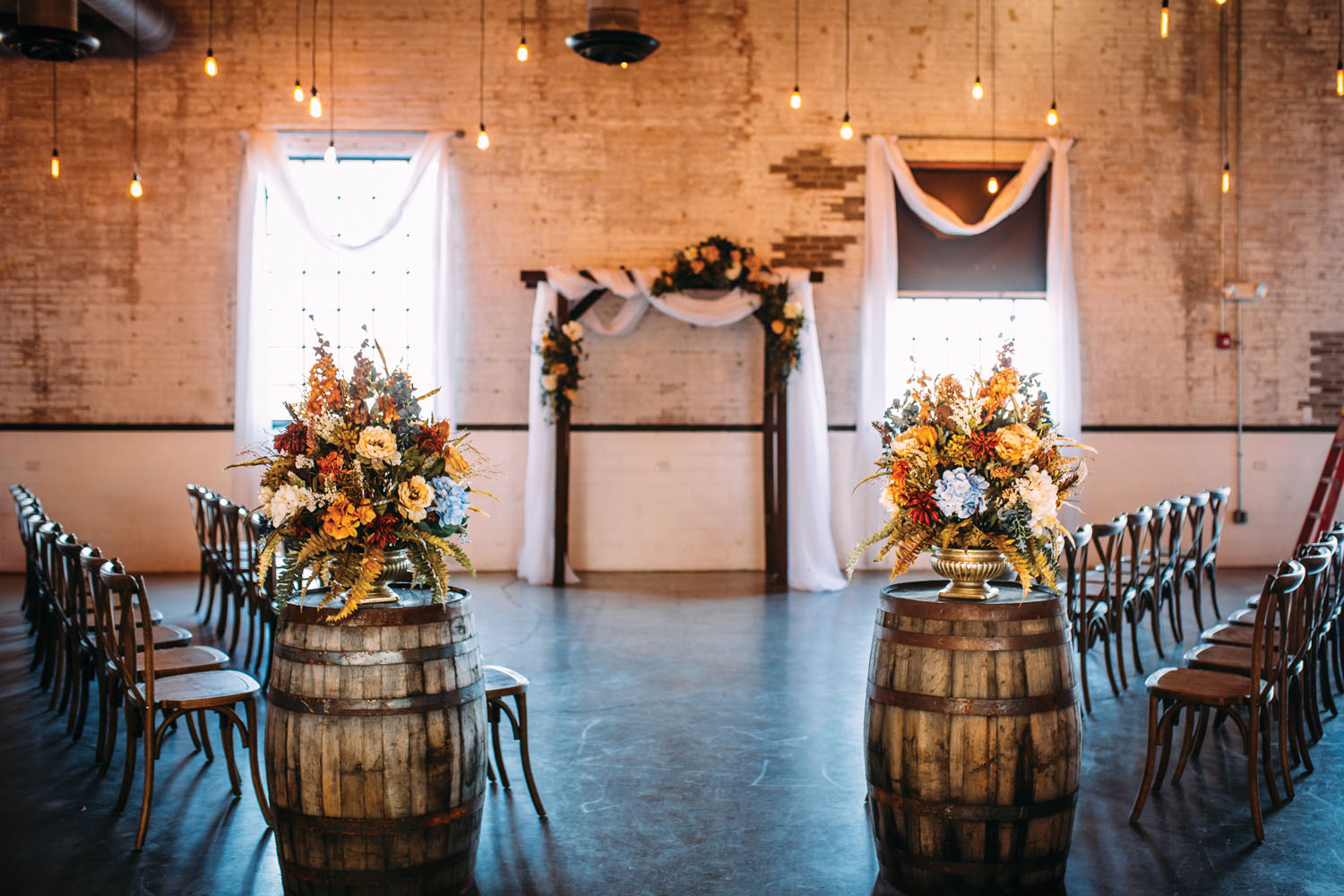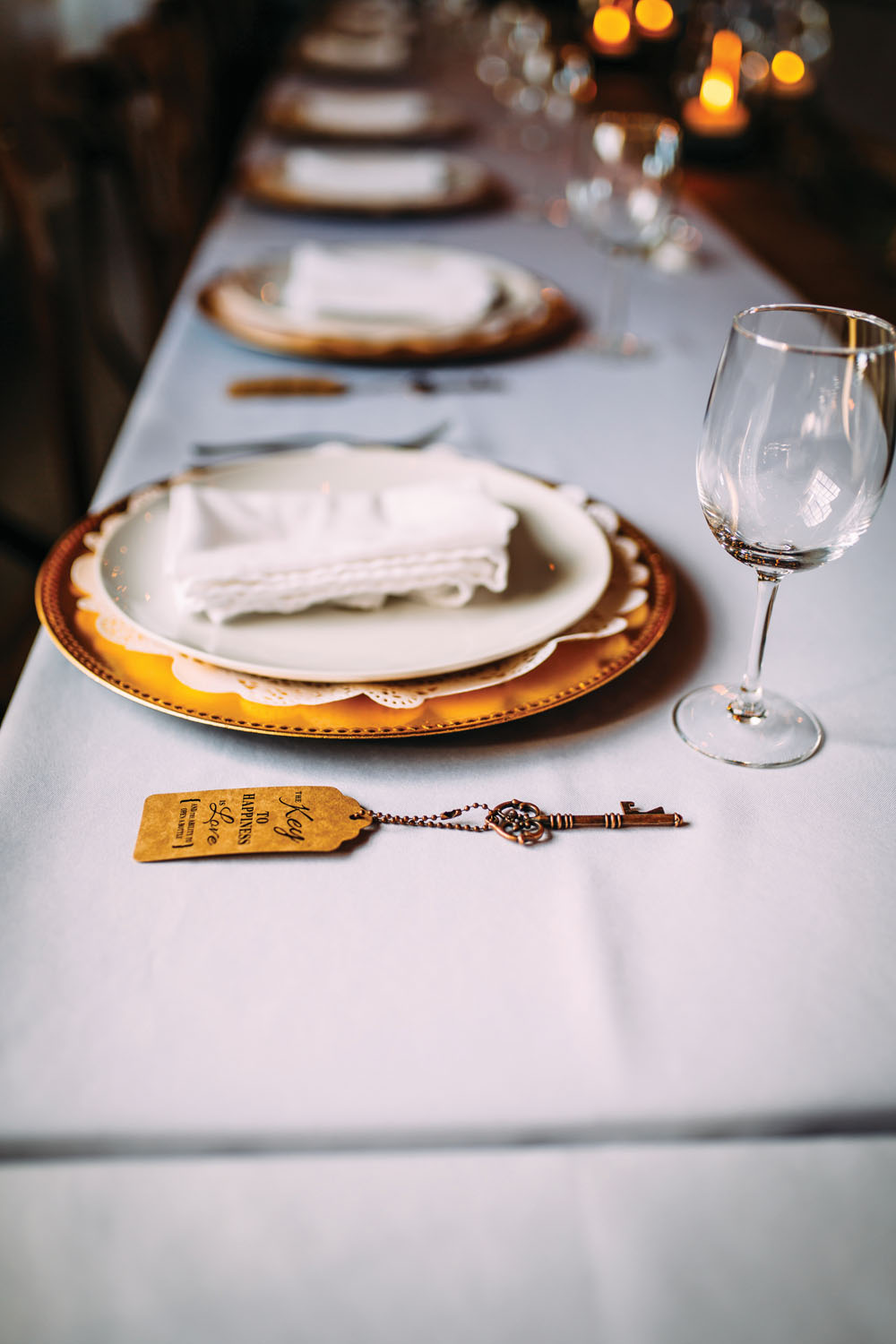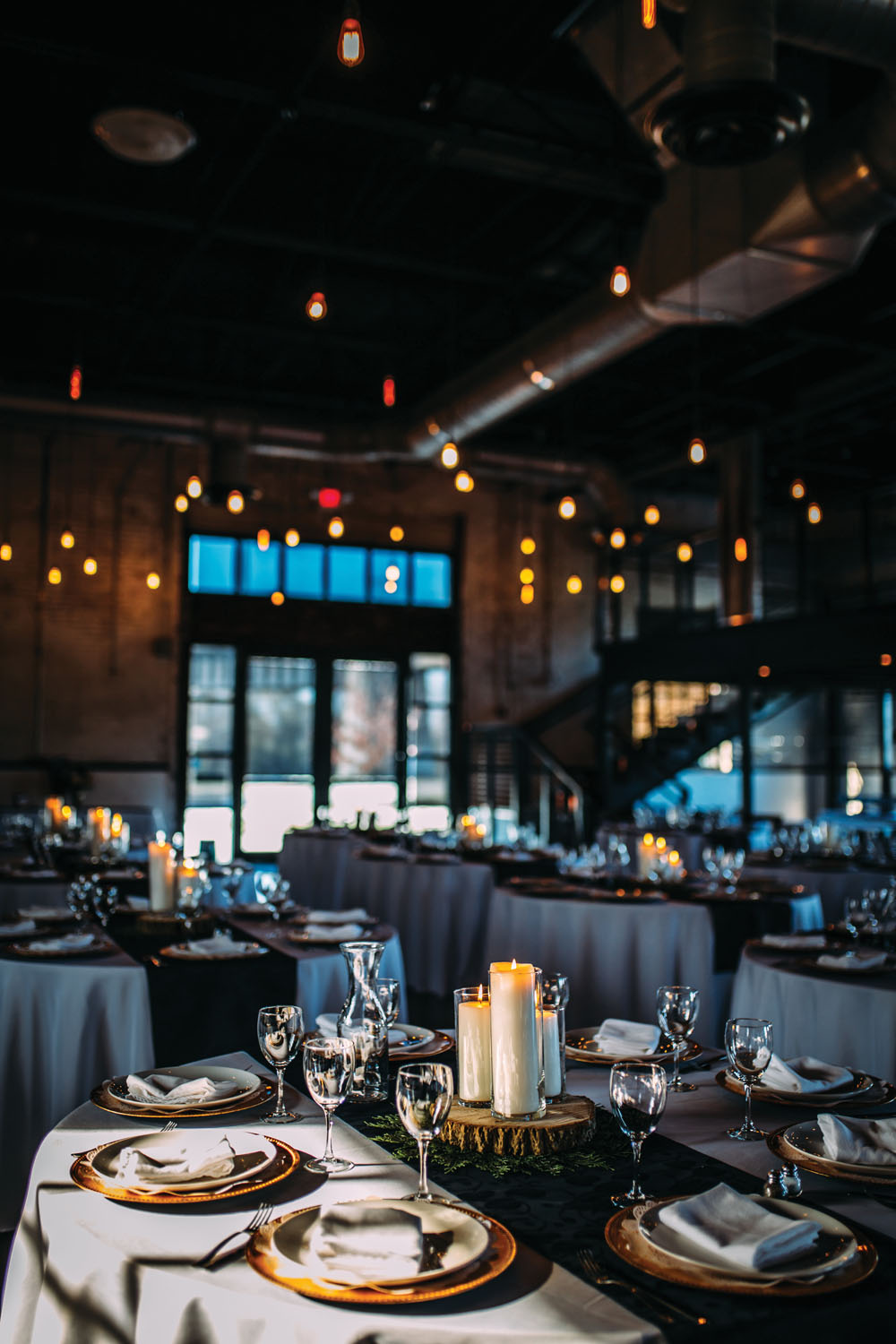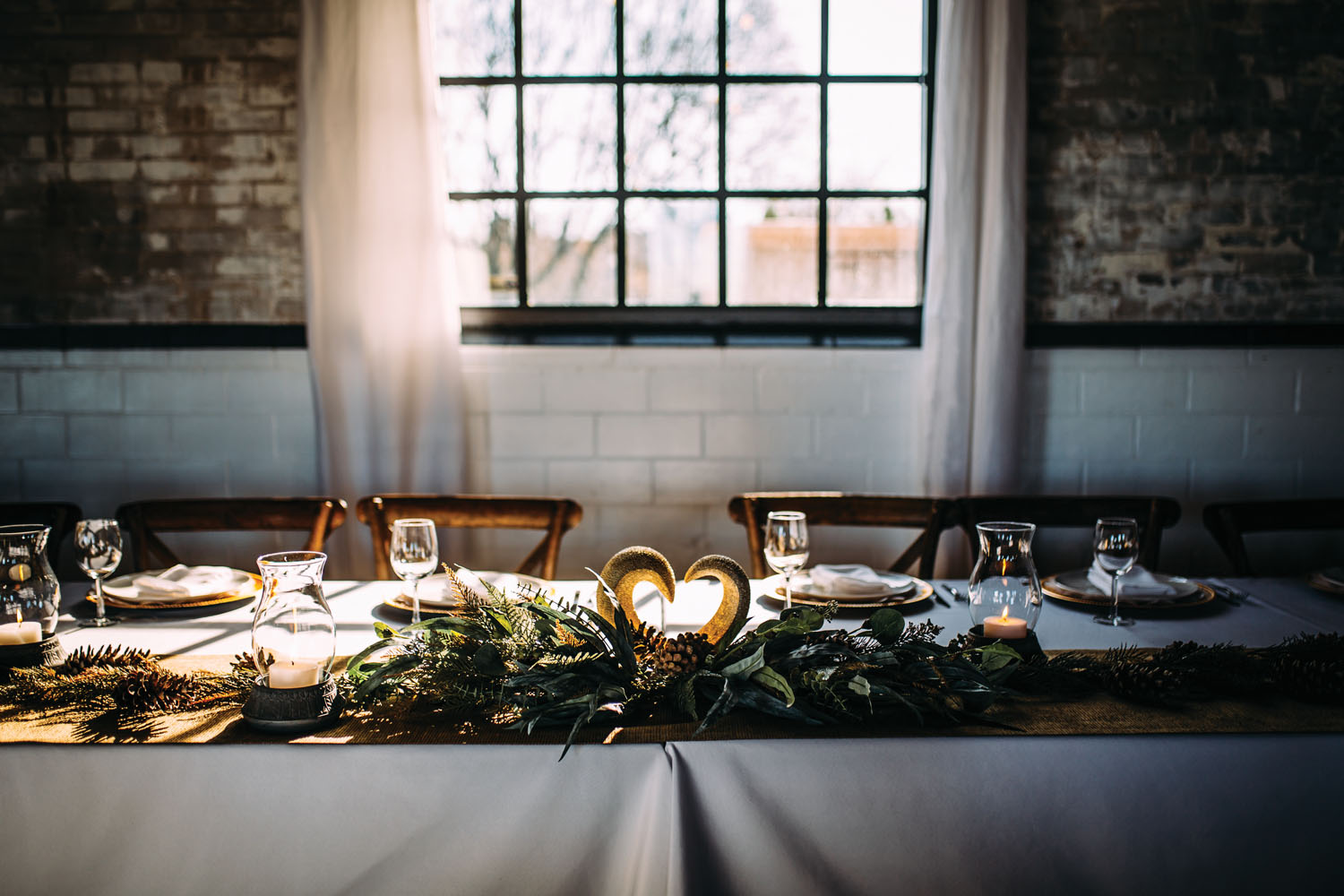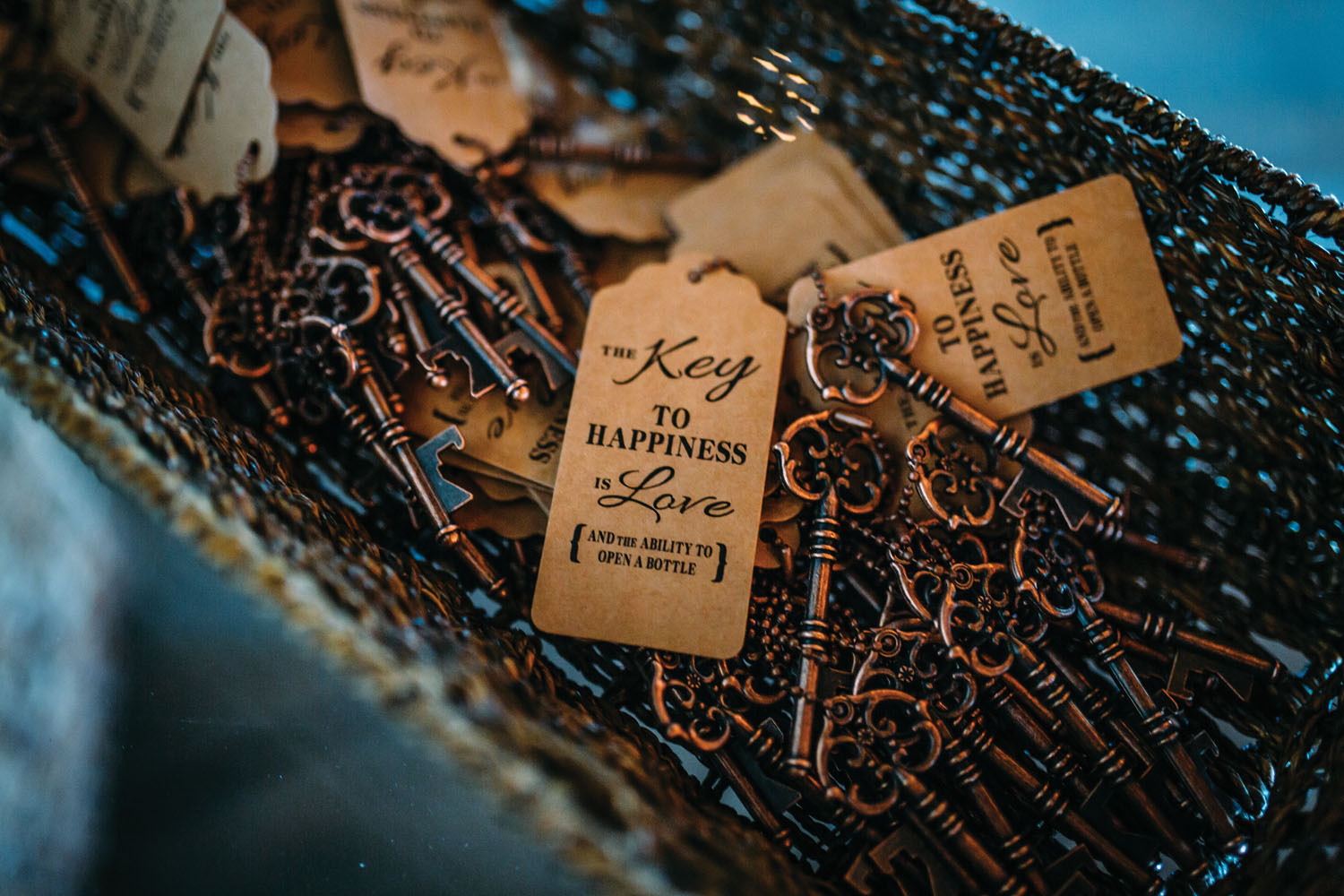 Describe Your Wedding Day 
Can I just say perfect? Haha, but really, it was great. I can't say it went perfectly as we had planned, but it was still absolutely fantastic. The weather had been horrific leading up to the wedding day, but the sun came out and it was a gorgeous November day for us. I had a blast getting ready with the wedding party and taking pictures. I wasn't stressed out or nervous or anxious. Everything was wonderful. The venue was gorgeous, our family and friends from near and far were there to celebrate with us, the food and music were great. I married the most incredible man… it was truly spectacular.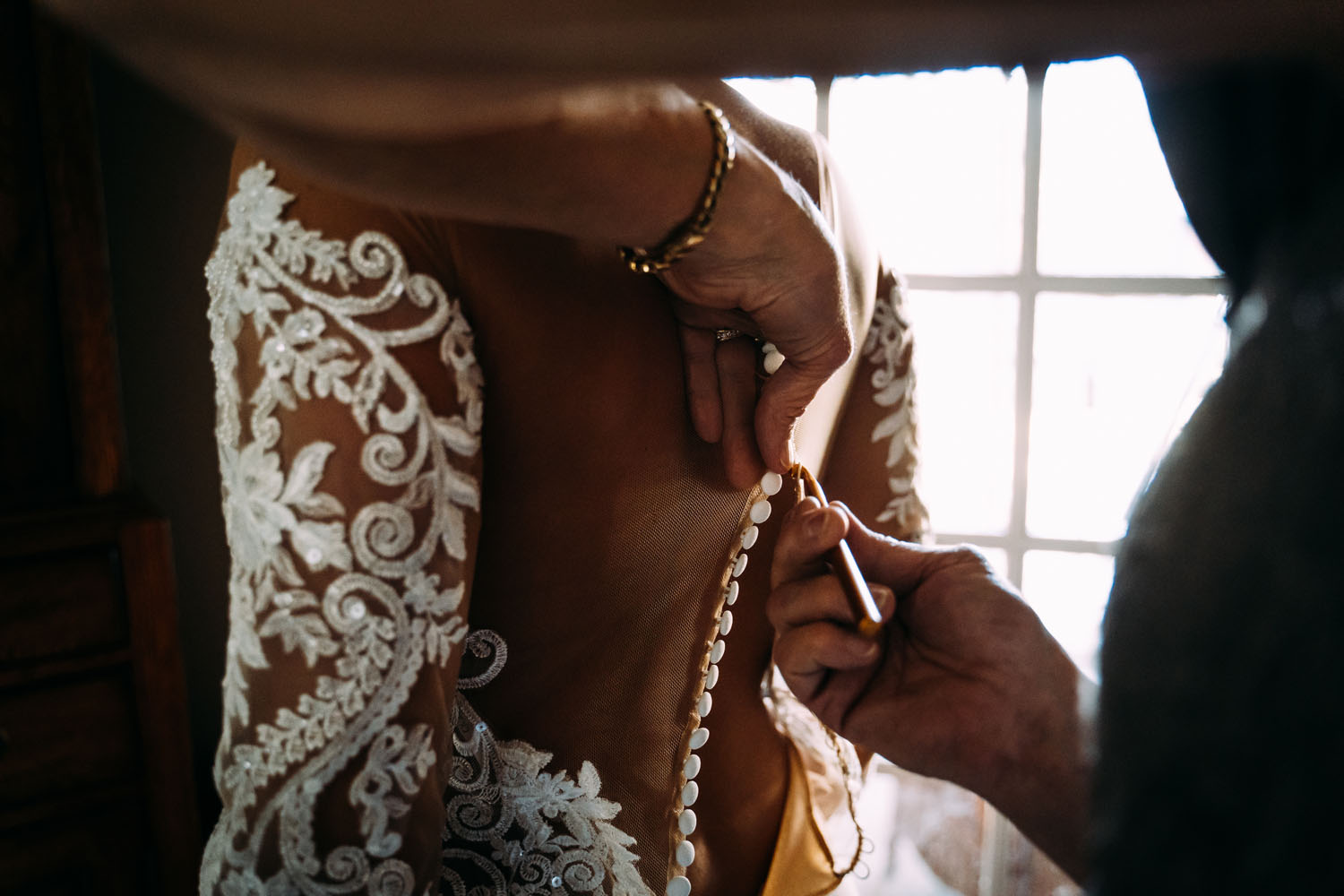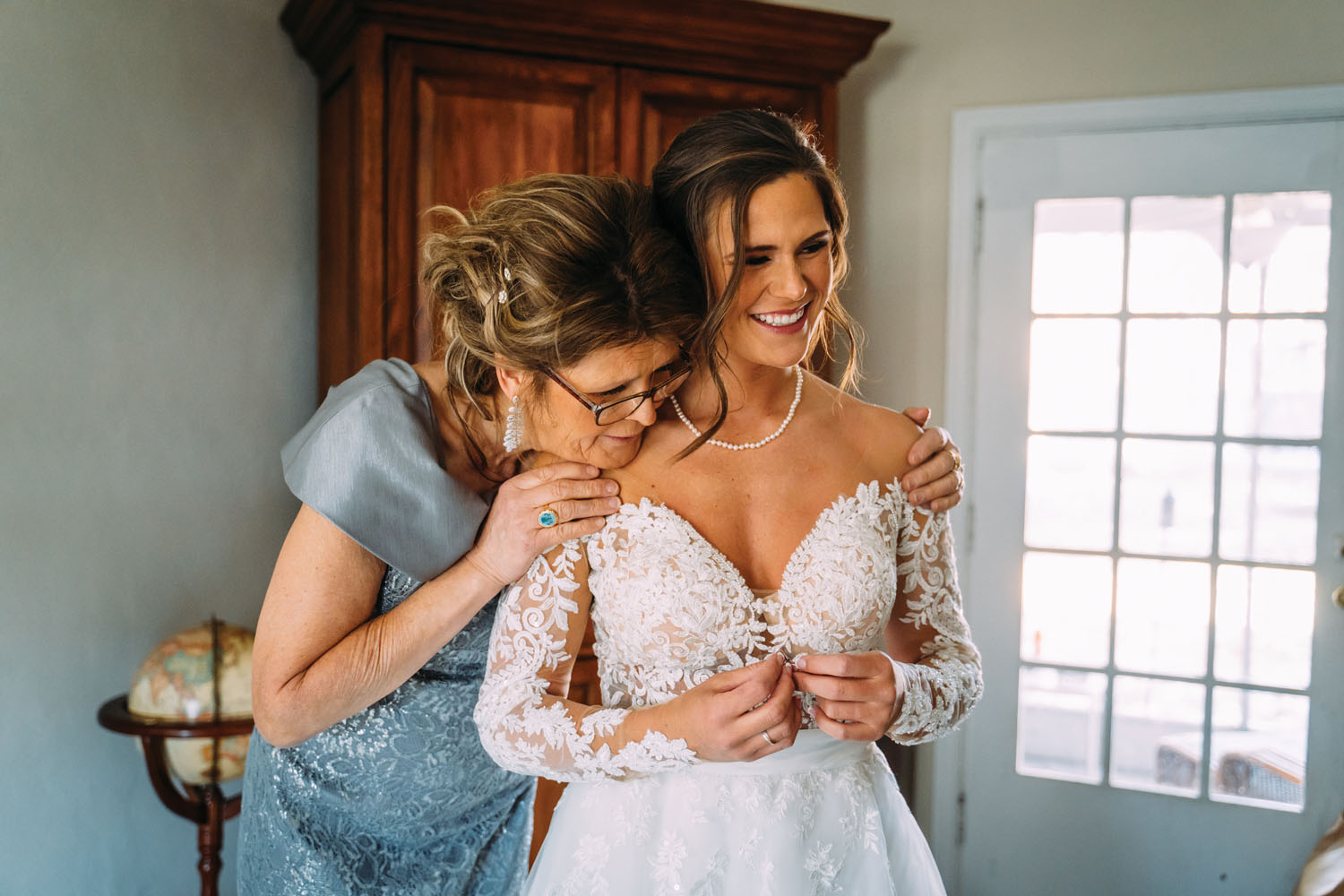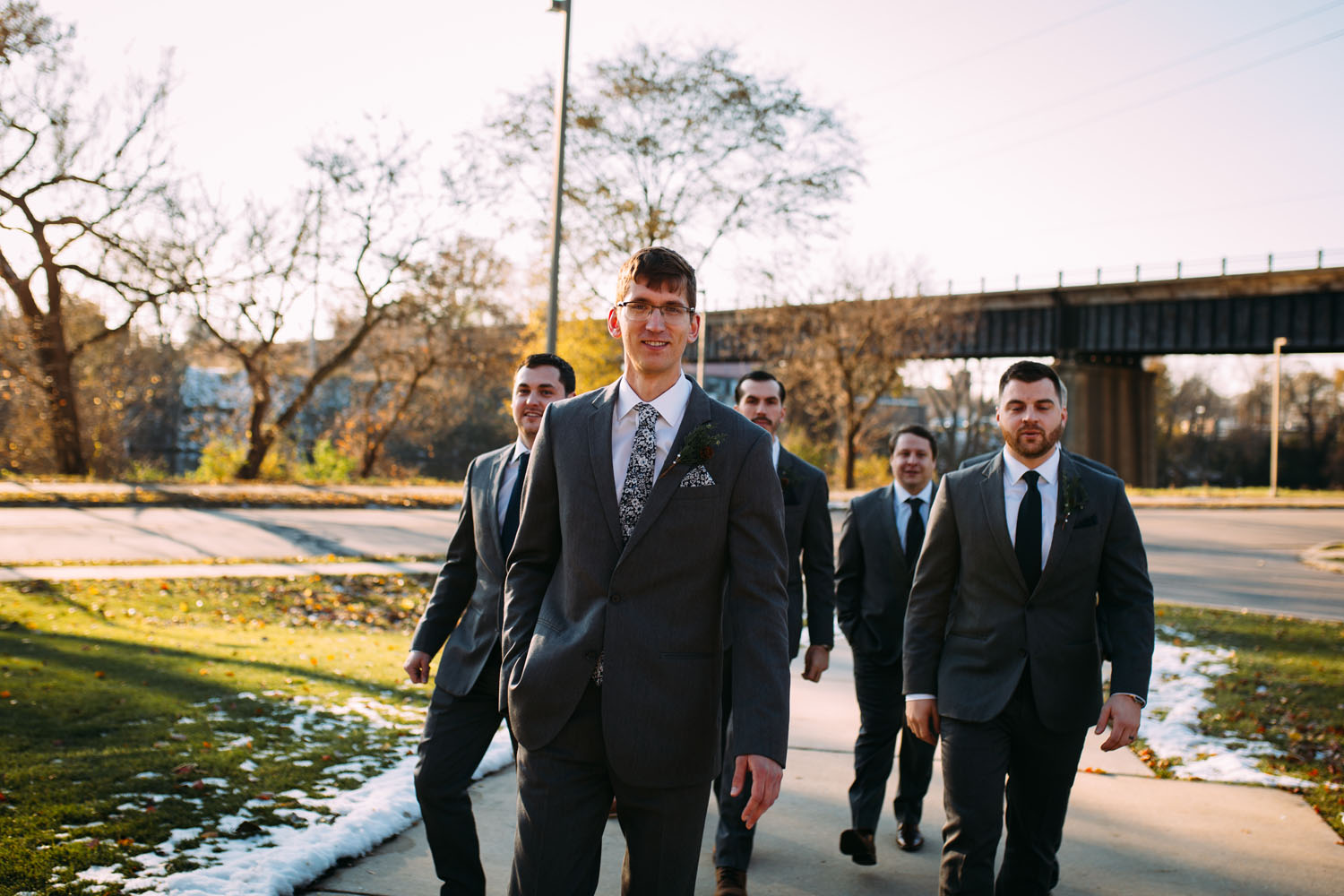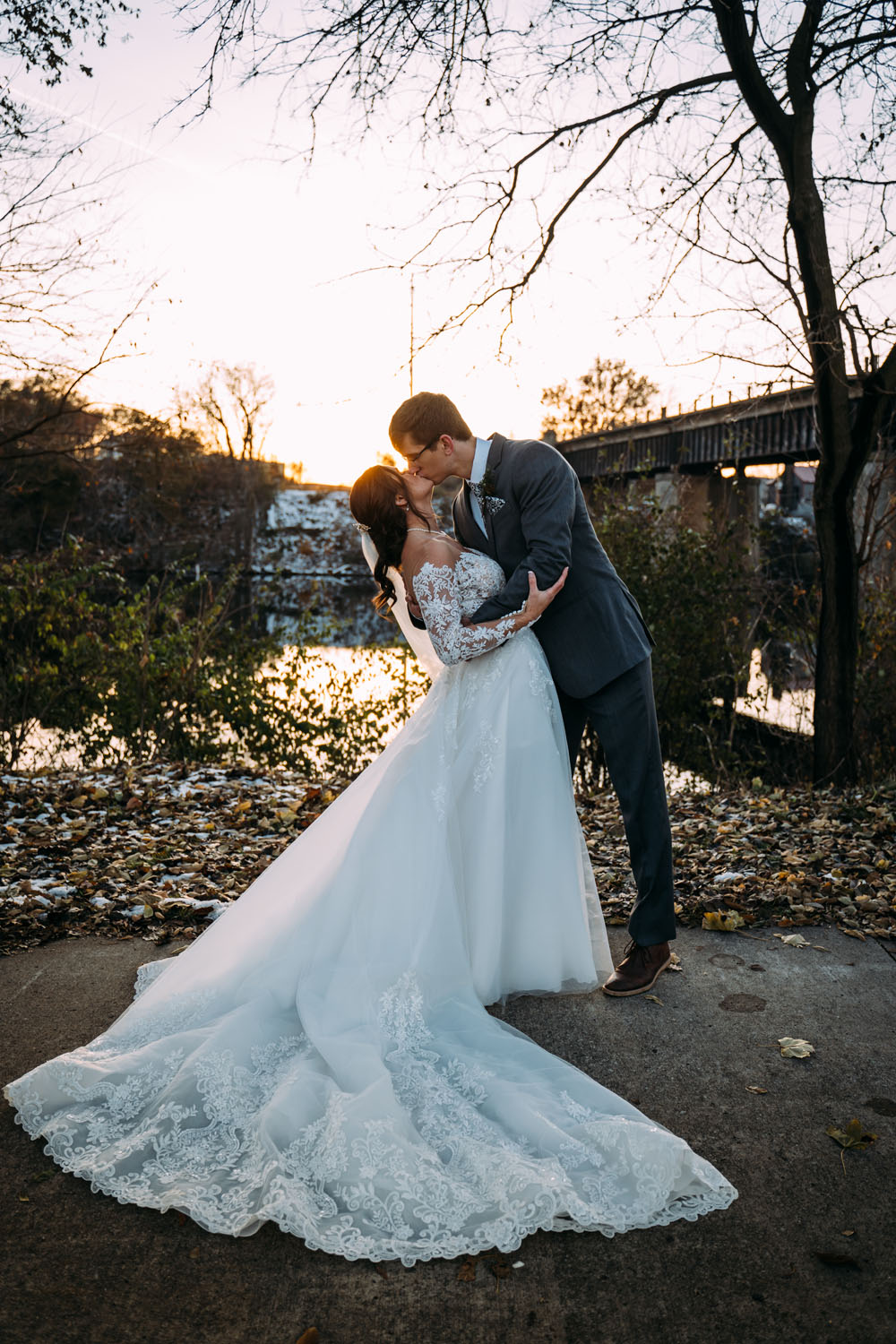 Your Advice To Engaged Couples
I feel like everyone says these things, but I think a few more brides-to-be may need to hear them: Don't stress, enjoy being engaged, and have fun. We were engaged for a year and a half, and let me tell you, it was great. What's the rush? Enjoy being an engaged couple. Take your time making arrangements, and save up money to pay as you go so that you don't go into debt for a big party. Nobody is going to remember the minor details, and many won't even notice them, so don't worry about them. The night goes by so quickly. Don't spend your time worrying about the things that went wrong or got missed. Enjoy your day and live in the moment!