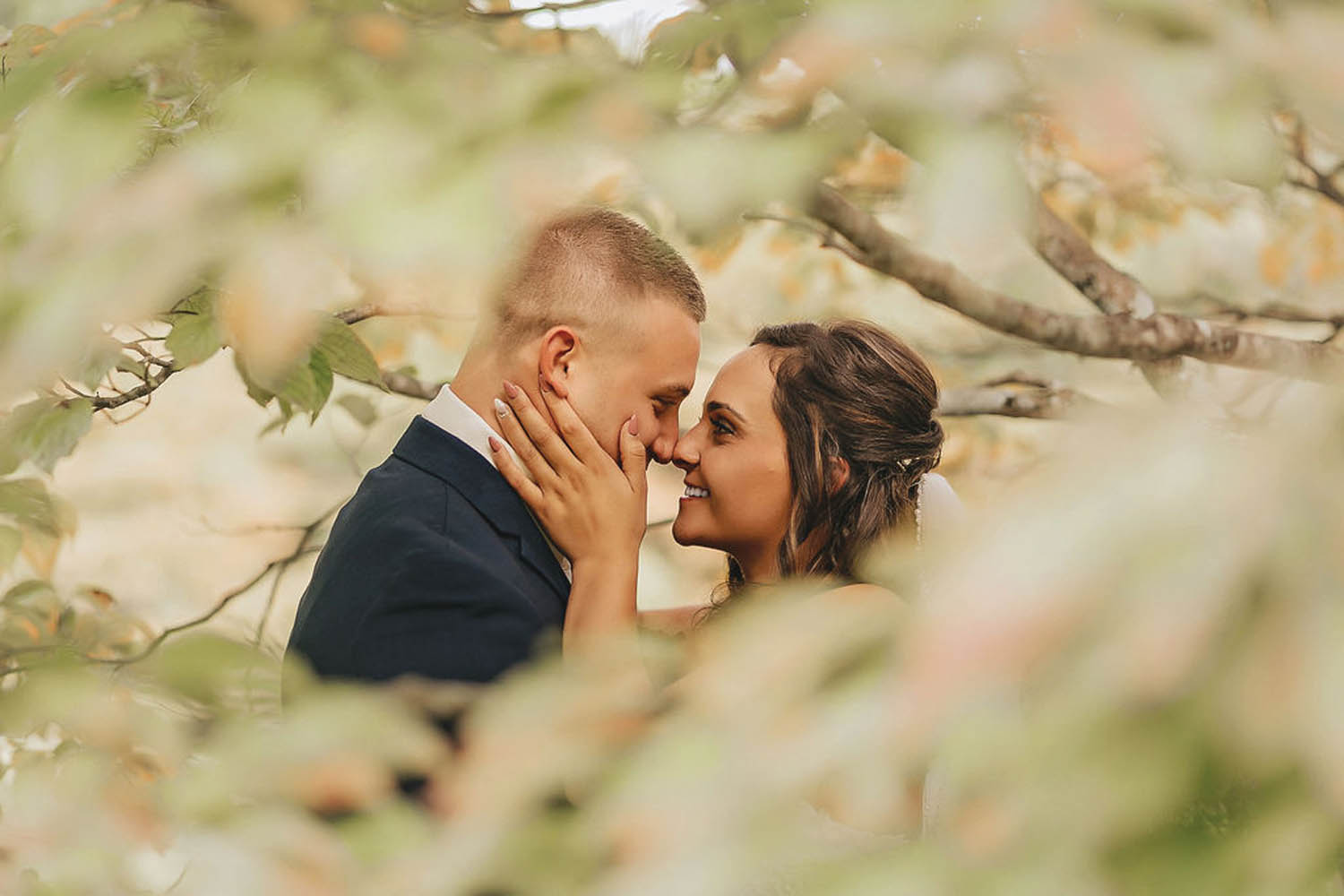 The Bride's Perspective
Describe your wedding vision
We envisioned a small and intimate wedding with a view during early fall. I had always wanted navy, burgundy and mauve for the colors of our wedding day, with some rustic decor but not too country. I also envisioned I would wear a simple lace dress with just enough bling.
Describe your wedding day
Our wedding took place in the Smoky Mountains, literally in the mountains. We got married in Gatlinburg, Tennessee, our dream wedding location. We had 35 guests with breathtaking views surrounding us and a live violinist for the ceremony. Everyone could truly feel the love in the air and there wasn't a dry eye in attendance. Every groomsman was crying! Groom and groomsmen wore navy with burgundy and mauve accents to match the bridesmaids. I had the perfect dress with lace throughout and a thin belt to give just a little sparkle. We had a catered reception to our cabin we rented at Elk Springs Resort. We finished the night on a party bus to Cotton Eyed Joe's in Knoxville! The perfect ending to the best day of our love story thus far!
Your advice to engaged couples
Always communicate how you feel. Don't ever think you shouldn't burden your spouse with what is on your mind or your emotions. Be strong enough and open enough for the other person to want to come to you. Be yourself 100% of the time. Laugh as much as possible and never give up on your personal goals. Help each other reach them. Support one another through the mistakes and if you have to take 10 minutes to relax after a disagreement, do it. But then express your feelings and allow your spouse to express theirs as well. Actually listen when the other is speaking and love one another whole heartedly every single day. Never stop trying to surprise each other, the little things are what are remembered.