Submitted by Journeyman Valpo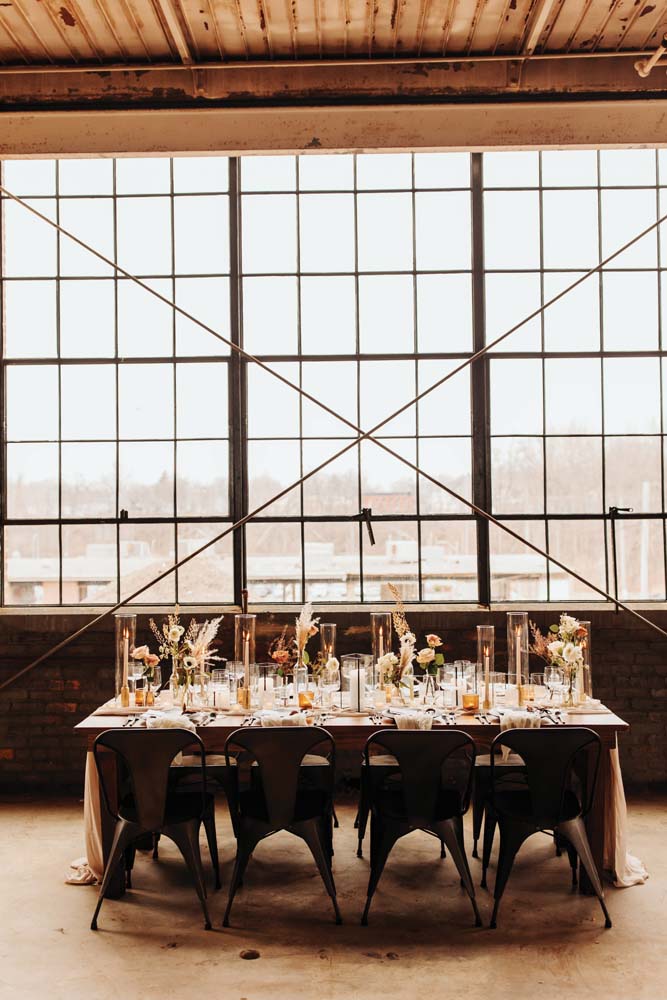 Having to work in a construction zone was our first major challenge when planning this shoot but the building still had some really cool features that we worked off of to create the design. For instance, a timeless brick wall and gorgeous large black framed windows. Since the space is very industrial we wanted to soften it with a whimsical and romantic design yet modern and still staying true to what the space has to offer.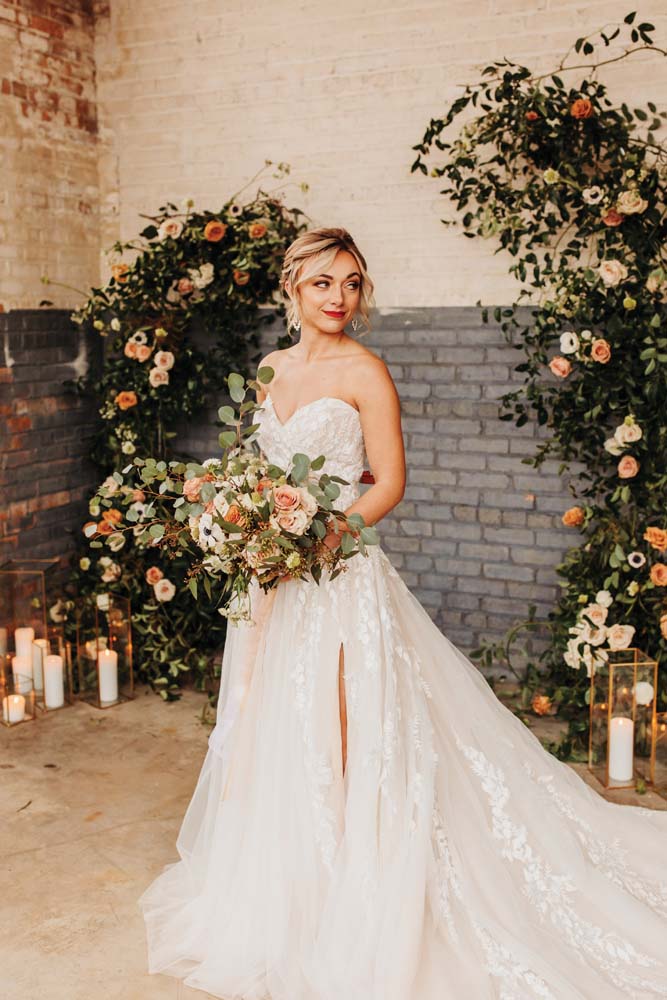 To bring whimsical and romantic elements, we decided to use the brick wall as the "ceremony" space, having the florals climbing up the wall and littering the ground with gold lanterns. It gave it a very "fairy tale" feel.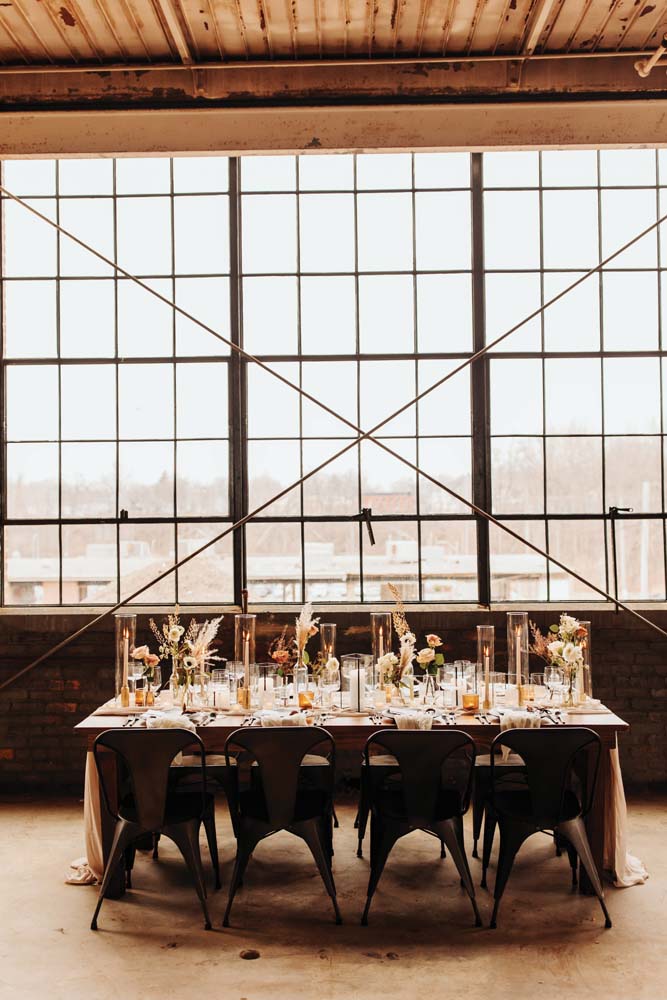 For the tablescape, we kept modern pieces to help tie in the industrial feel by using black plates, black flatware and modern glassware. But then tied in the whimsical romance with a flowy runner, cheese cloth napkins, bud vases and a mix of candles.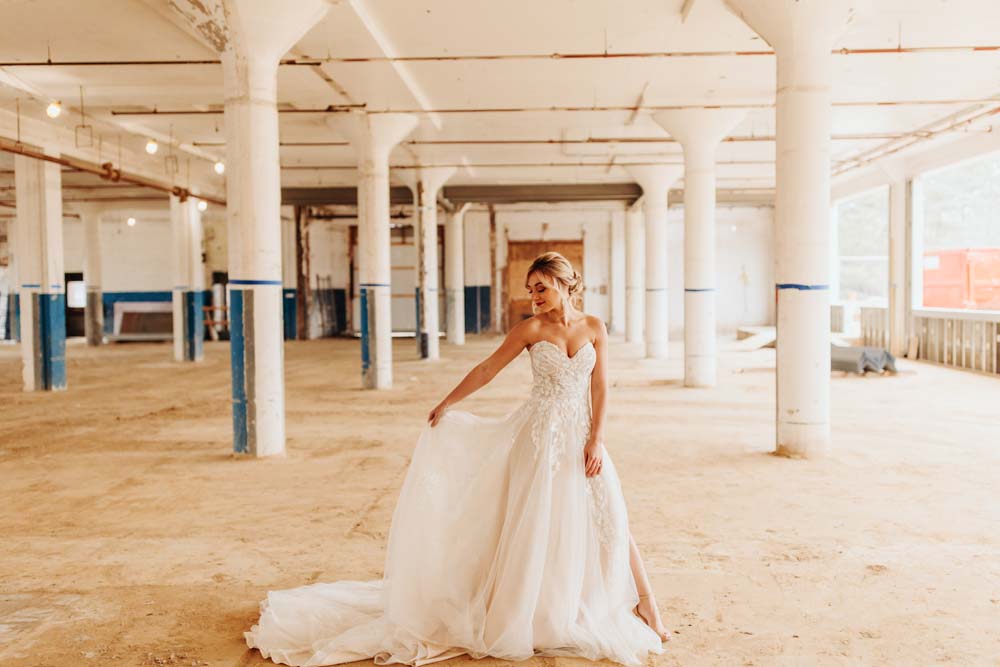 All the vendors worked so well together and really brought their unique styles and vision for this shoot. We tried to really showcase local Valparaiso vendors like Designer Desserts and Lake Effect Floral. What an amazing opportunity for such a huge venue like Journeyman to come to Valpo!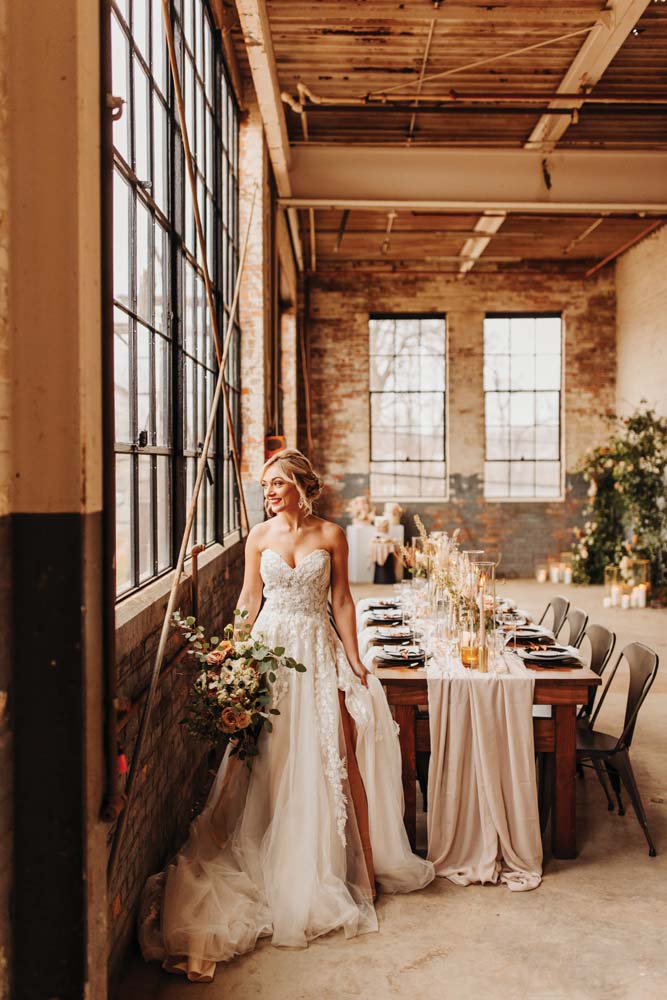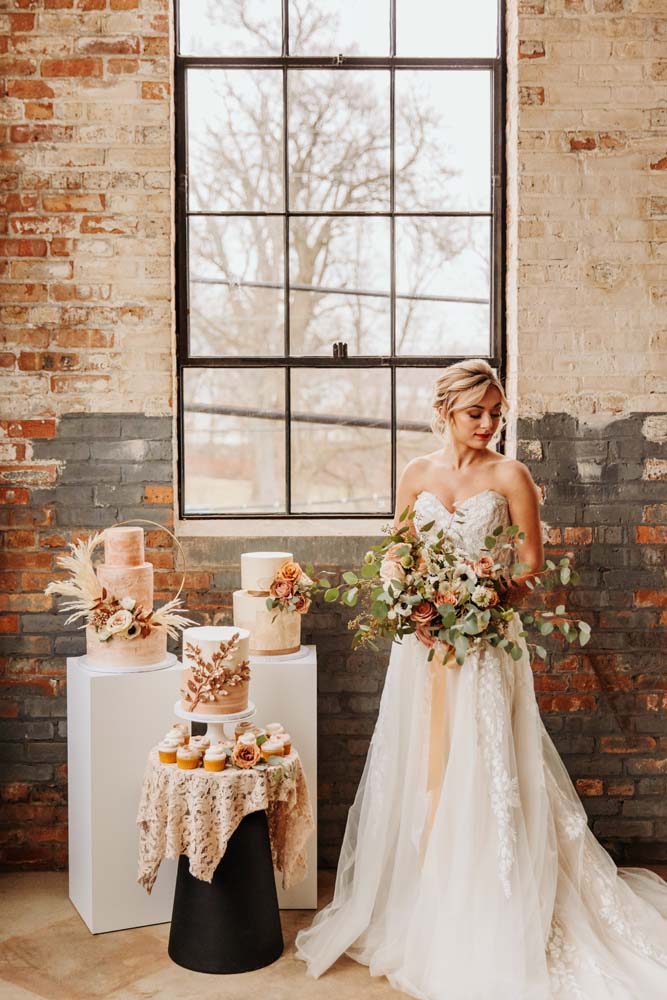 We can't wait for the new Journeyman Valpo venue to open soon and help make your wedding dreams come true!