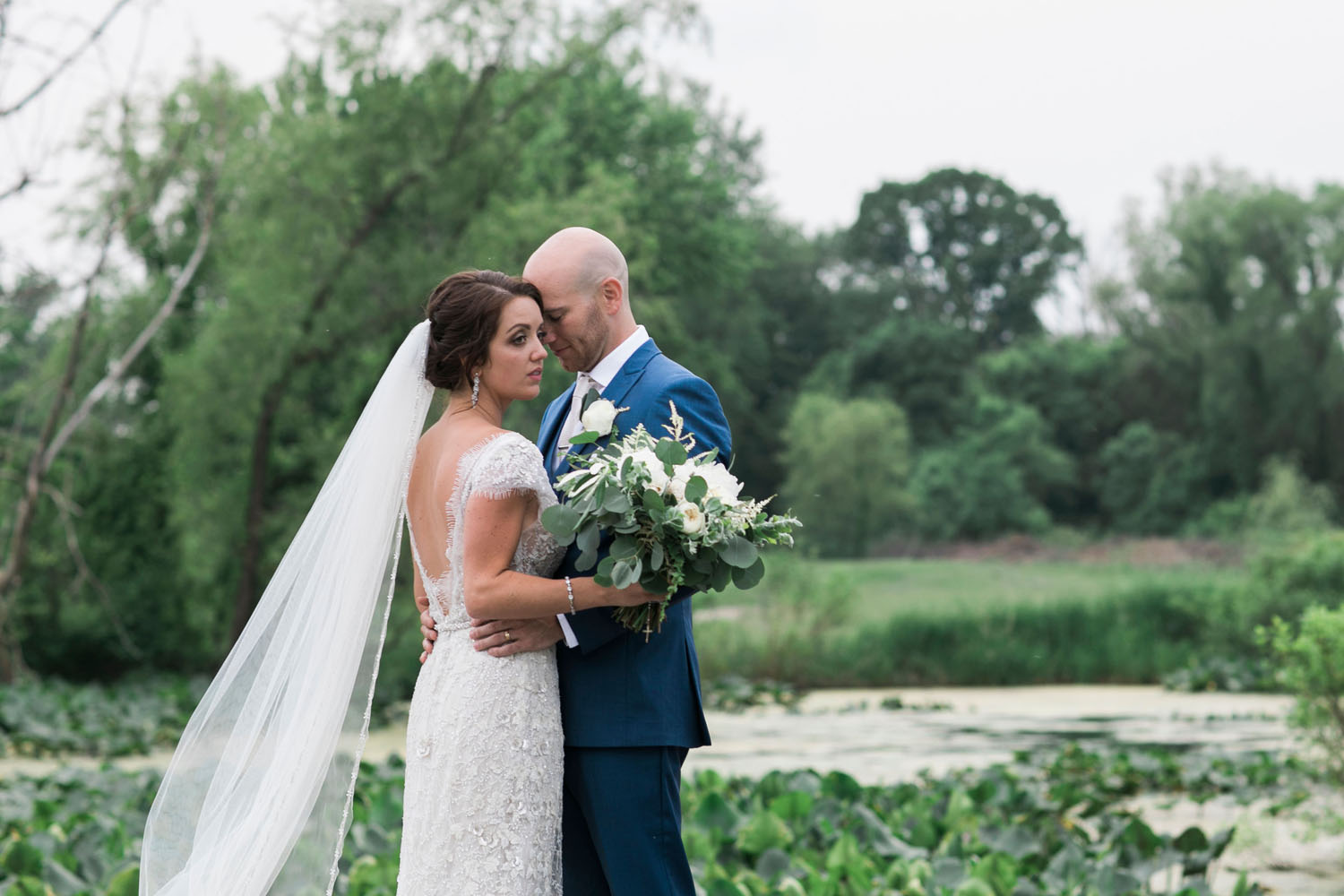 The Bride's Perspective 
Describe Your Engagement
After much discussion about their future ambitions and life goals as a couple, Nicolette and Jake took on an adventure and decided to move across the country to Colorado at the end of November, 2017. Little did Nicolette know, but Jake had much more planned in the month to come than she ever realized. Shortly after the move, Nicolette flew back to Chicago to finish up her last couple of weeks at her job in the city and to spend some time with her family at home for the holidays.  Jake had planned to come back to the Midwest to spend the Christmas holiday with Nicolette and her family, but had also planned a quick ski weekend in Breckenridge the days prior. After nearly having his travel plans ruined by a winter storm coming through the mountains, Jake caught his late evening flight back to Chicago on Christmas Eve.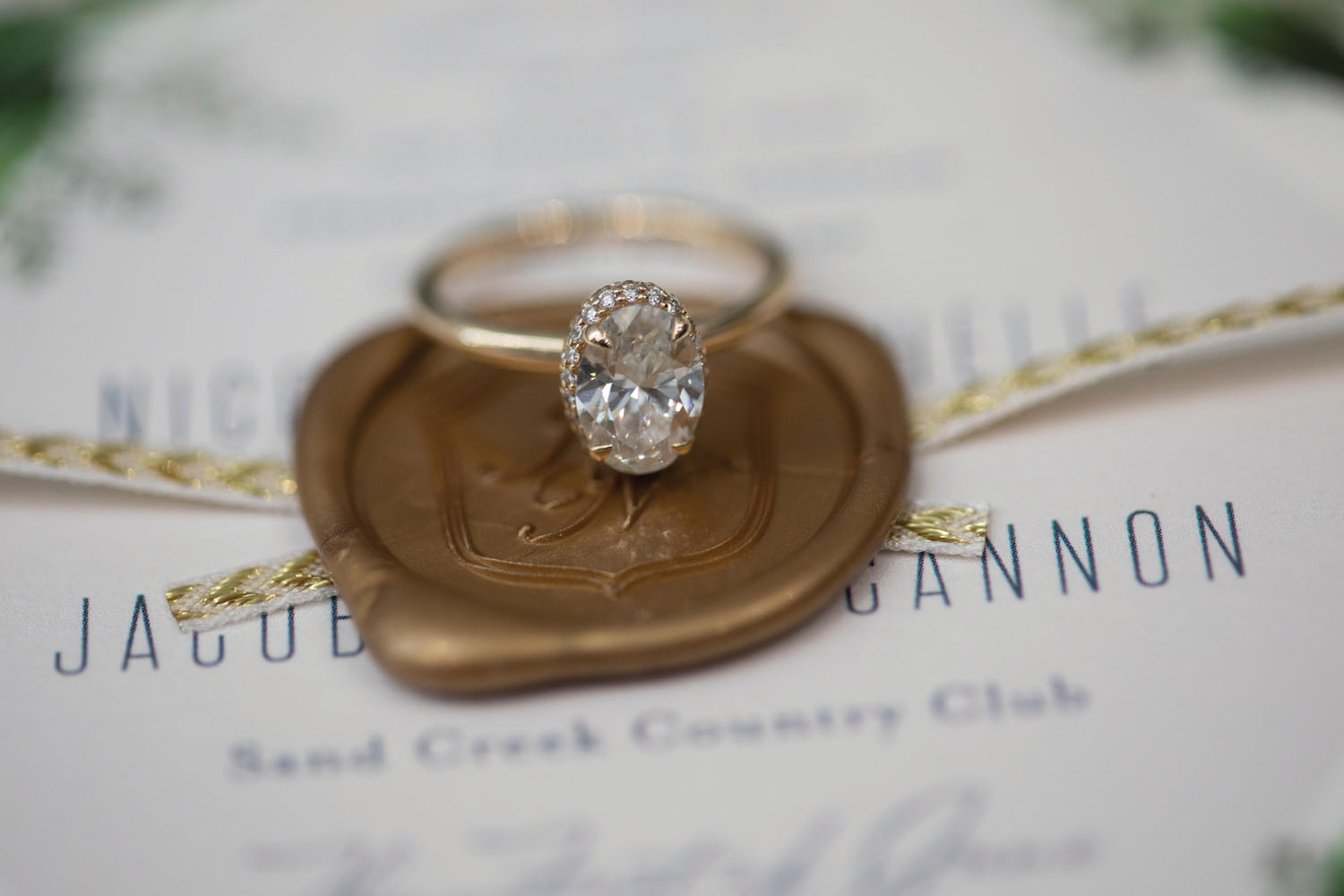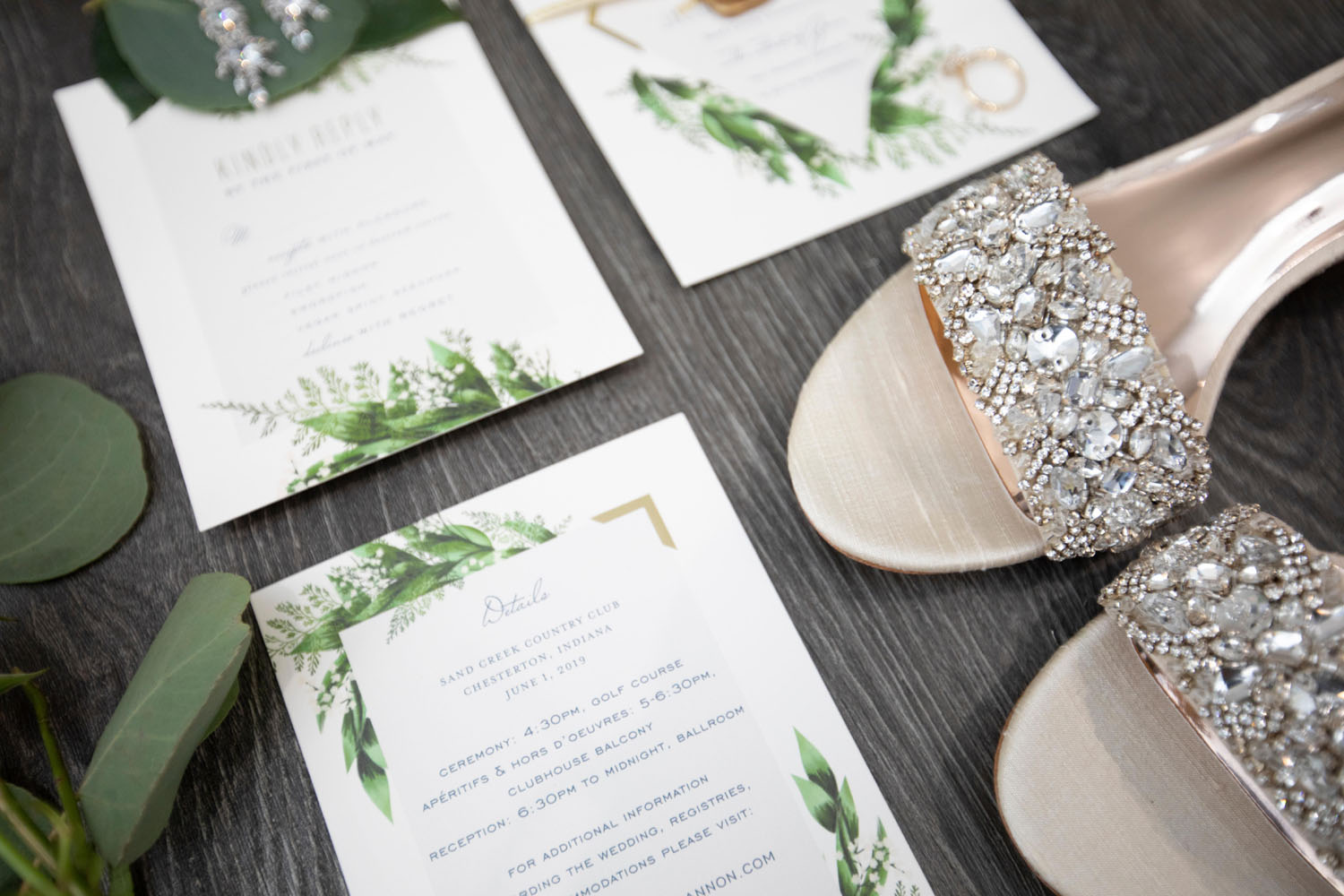 The early Christmas morning went as the Hartman traditions go, drinking coffee and opening presents. As the excitement started to come to an end and the last gifts were opened, Jake reached for his backpack and announced that he had one more gift to give. He pulled out a letter that he had written for Nicolette and began to express his deepest feelings out loud in front of the entire family. Once he finished reading the letter, he dropped to one knee and asked for her hand in marriage.  Nicolette said "yes" before he even had a chance to show her the ring.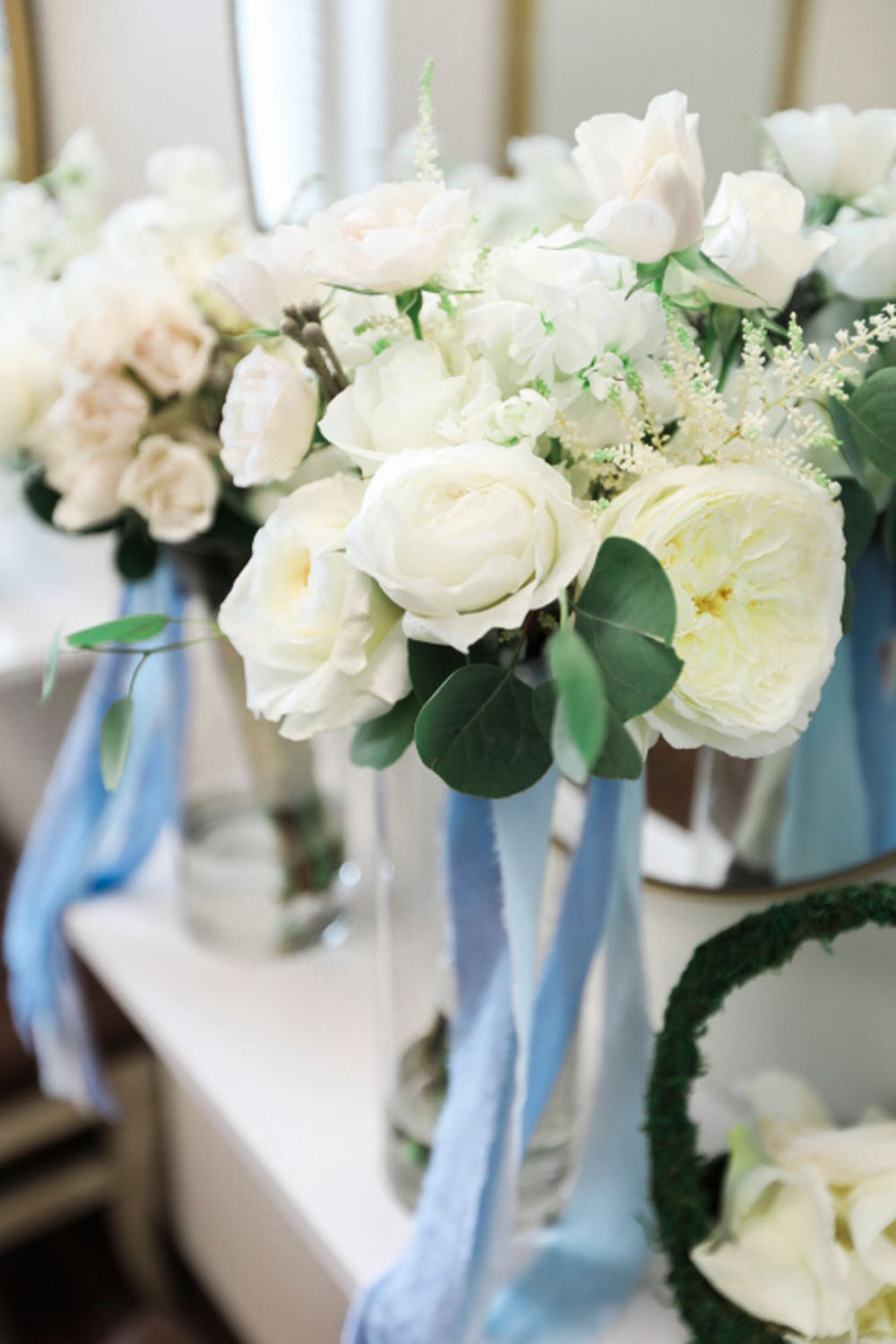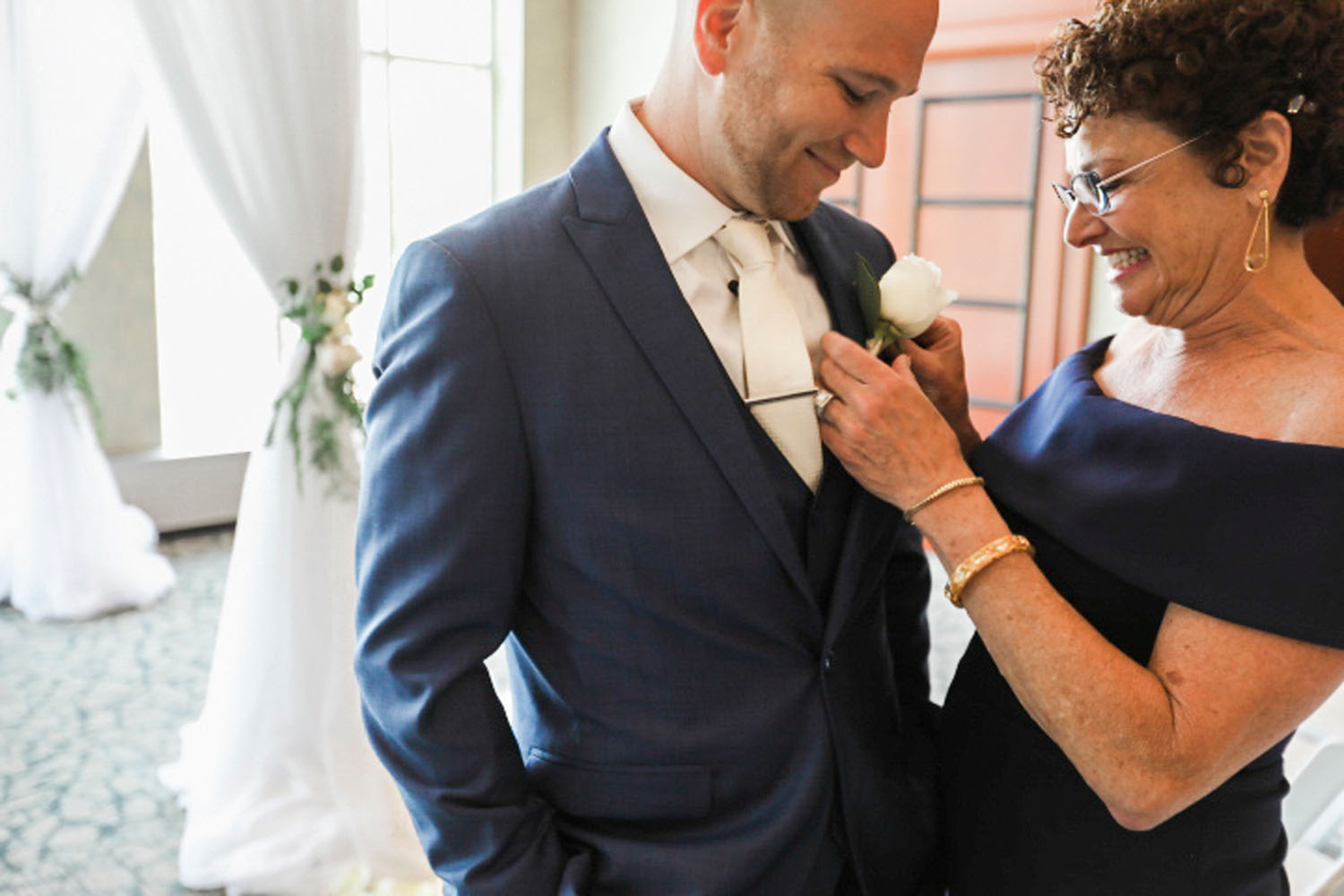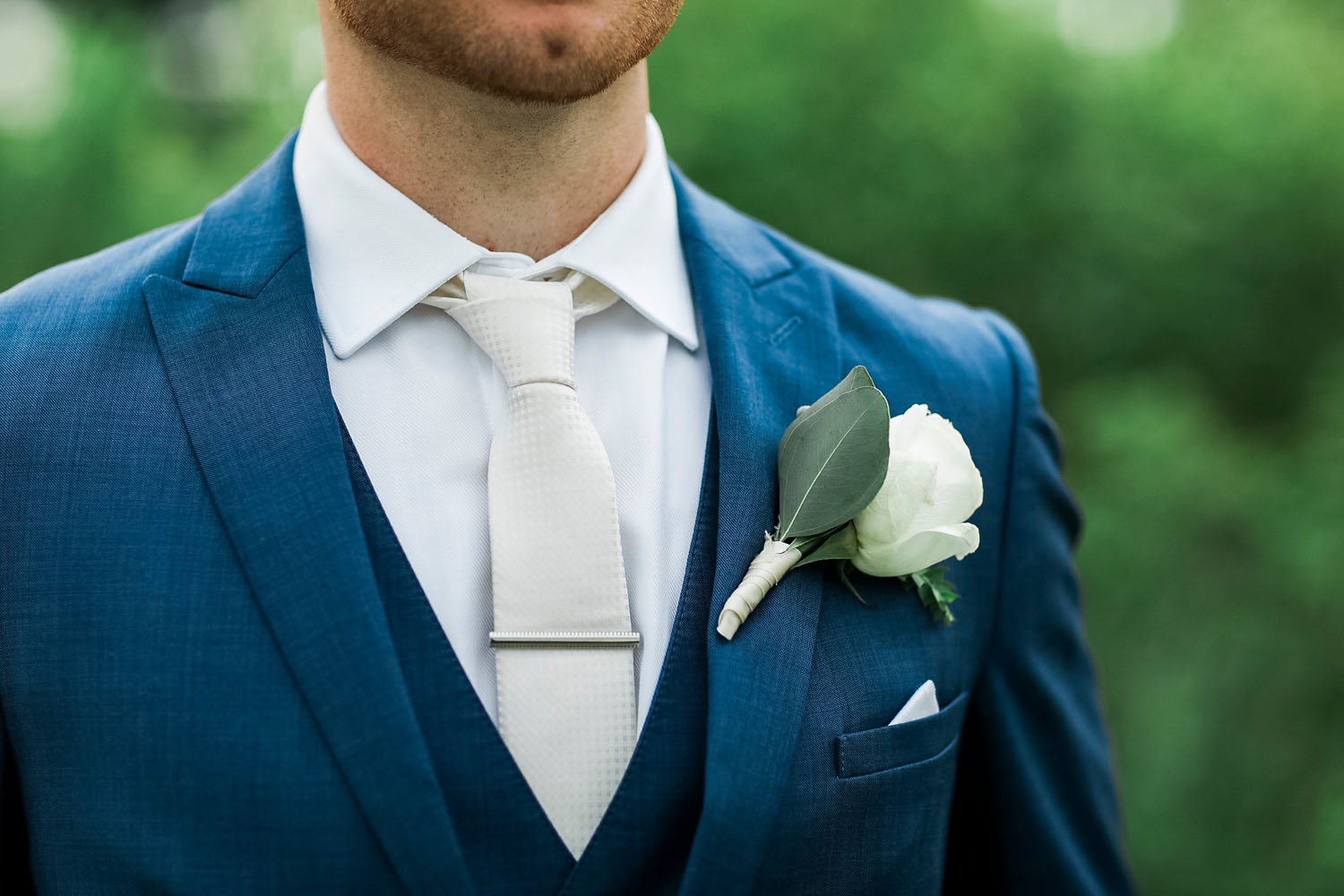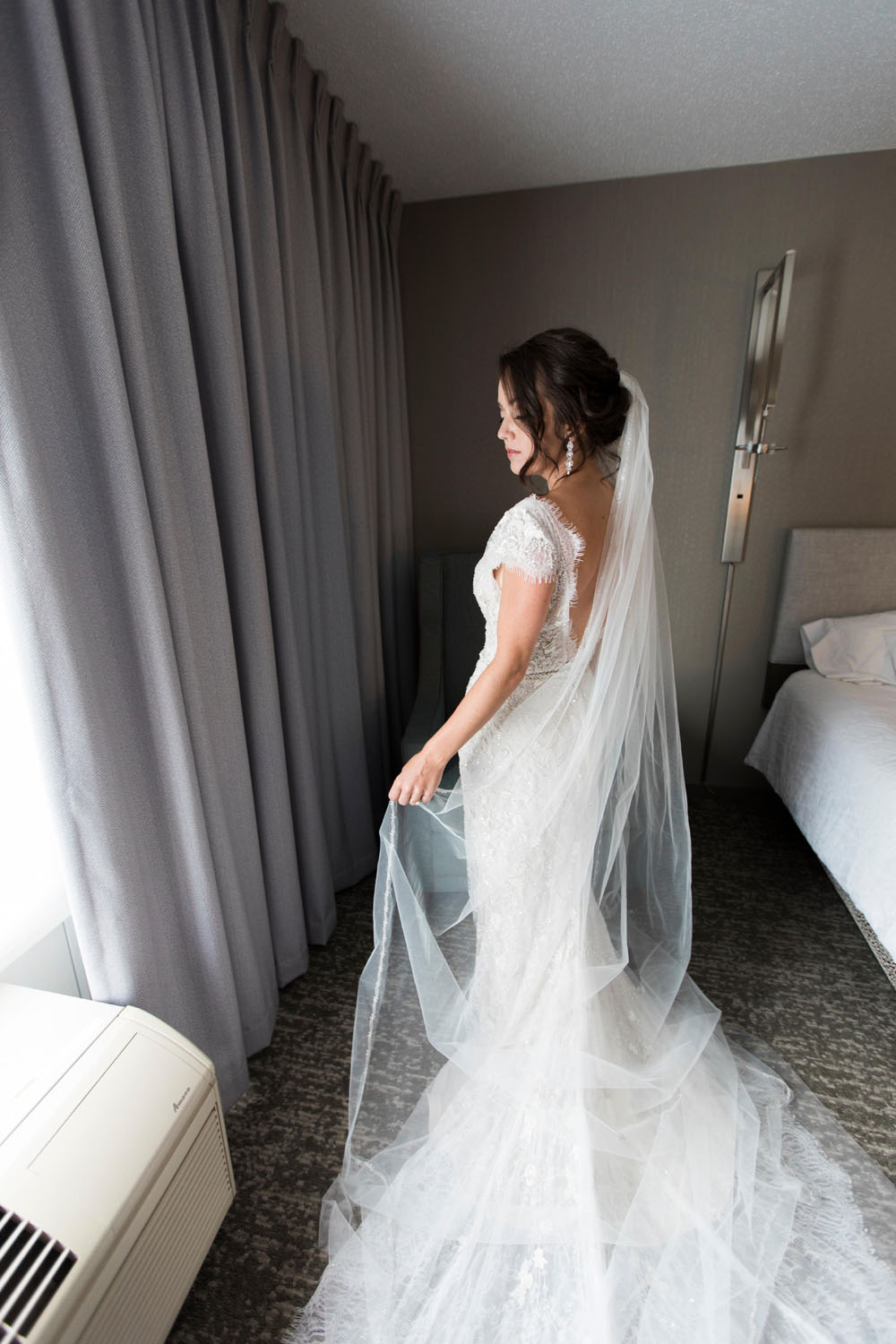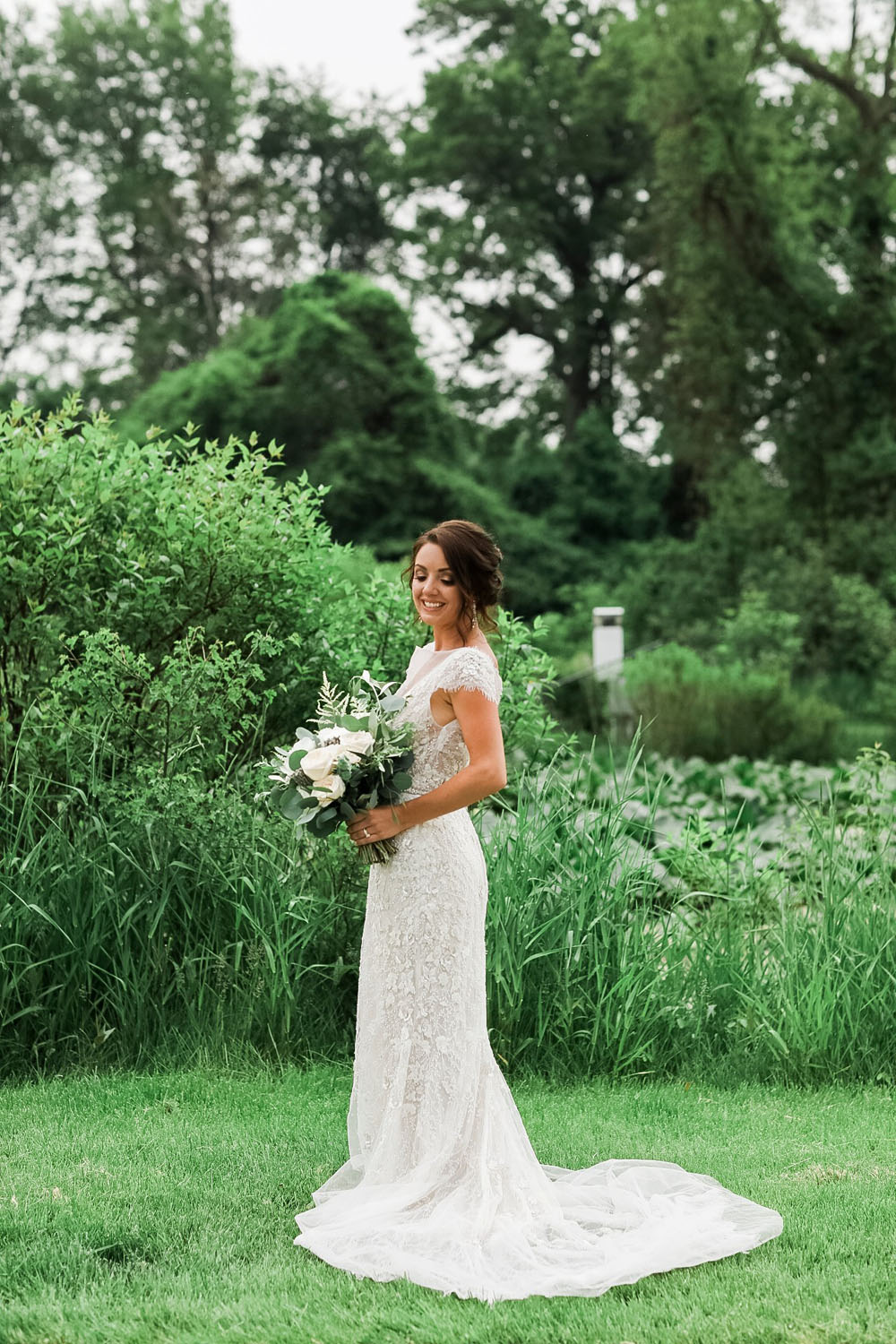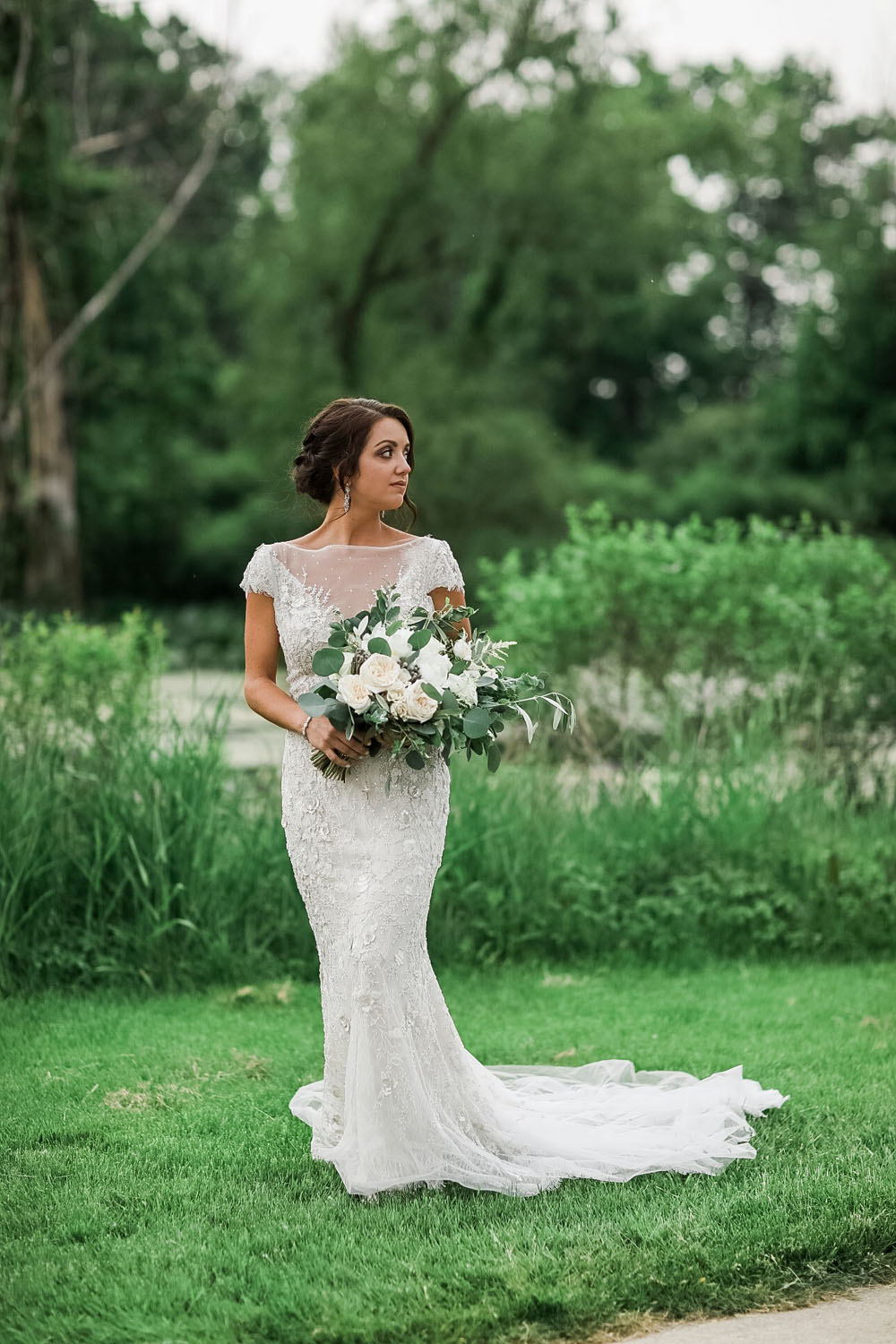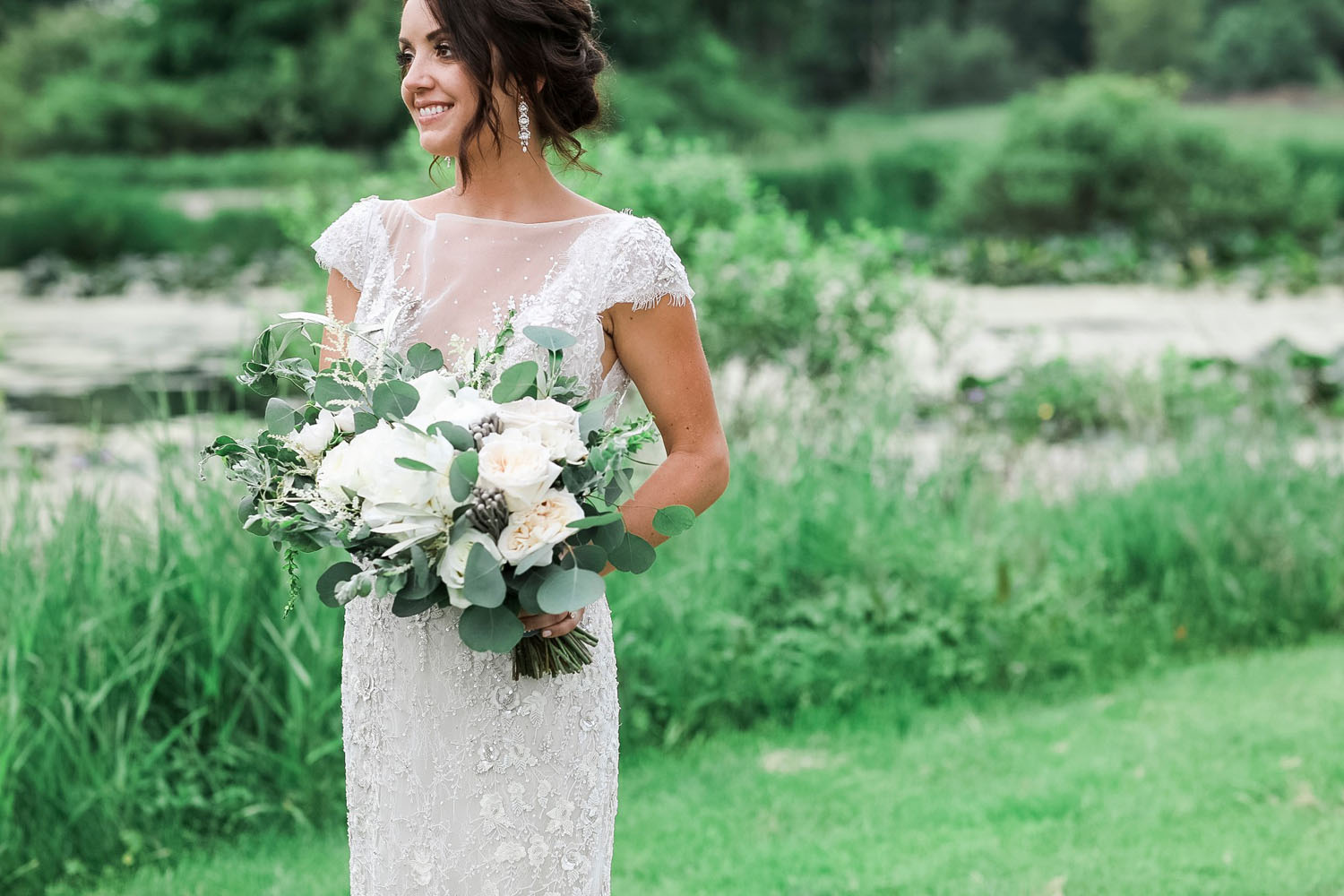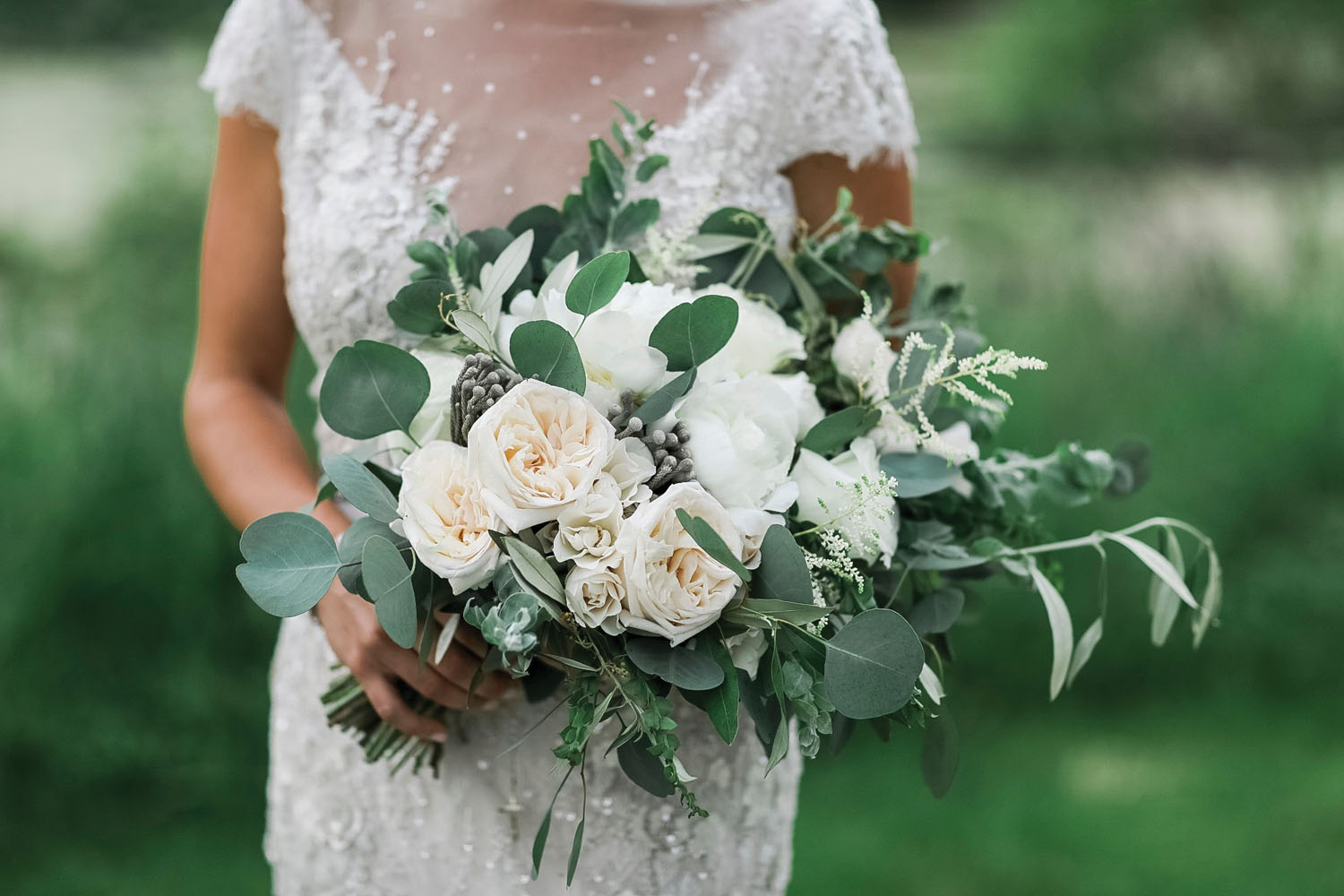 Describe Your Wedding Vision
My Mom always told me that beauty was in the details, so I wanted to make sure that every detail (from the band to the entree choices to the decor) embodied Jake and I's tastes and appeared effortlessly chic. When envisioning our wedding I wanted crisp white florals, sprigs of natural greenery, icy blues and neutrals as the fabrics, with gold accents throughout the venue. Once I found my Lazaro dress, the vision all started coming together from there.  Because family means everything to Jake and I, we also wanted to ensure that our day contained traditions from both of our families' heritages; Jake coming from a Jewish family and myself coming from an Italian and Greek family. We also knew that our guests, regardless of from which side of the family, would come bringing two things: their appetites and their dancing shoes. So we took great care in choosing our wedding band and all of our food selections.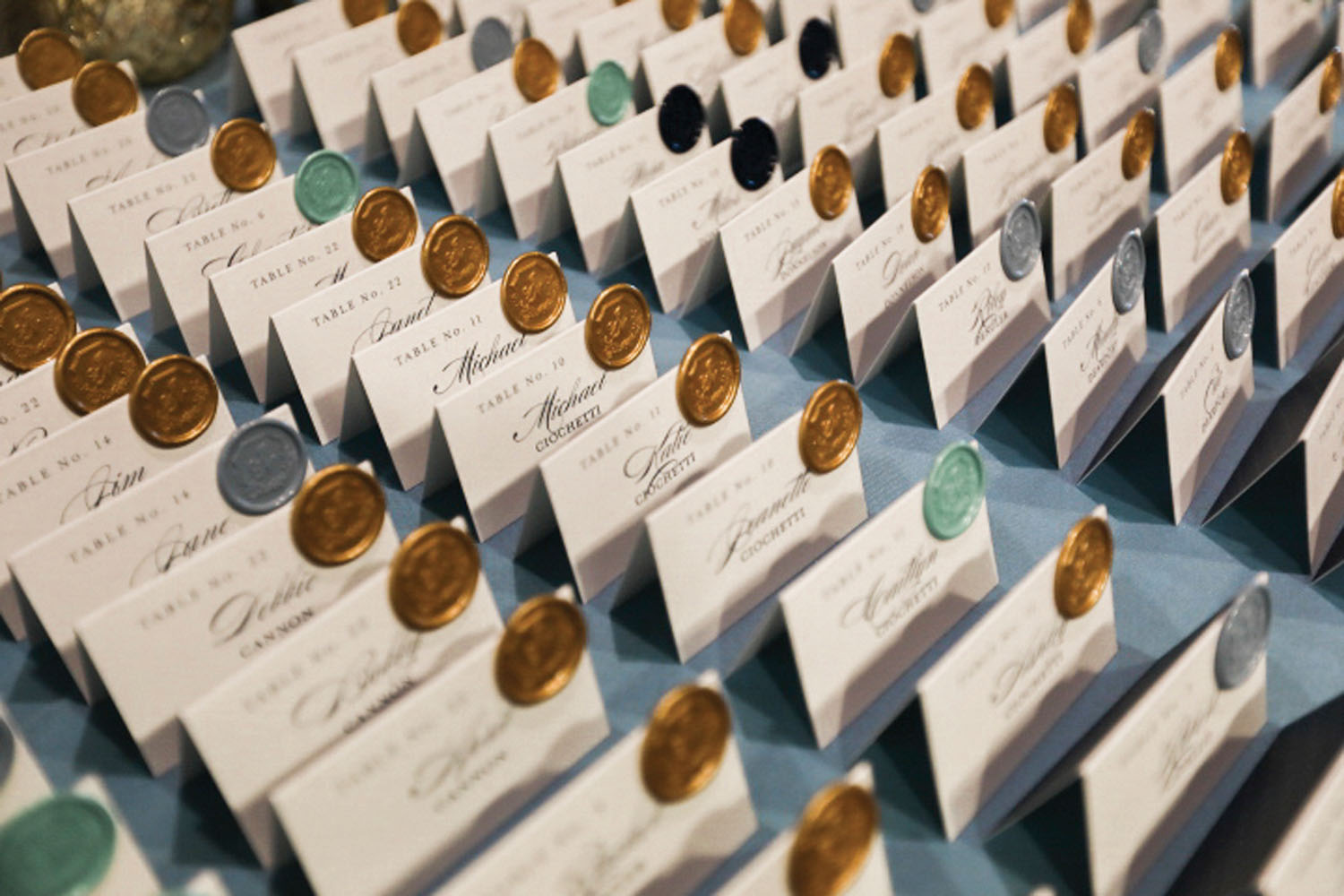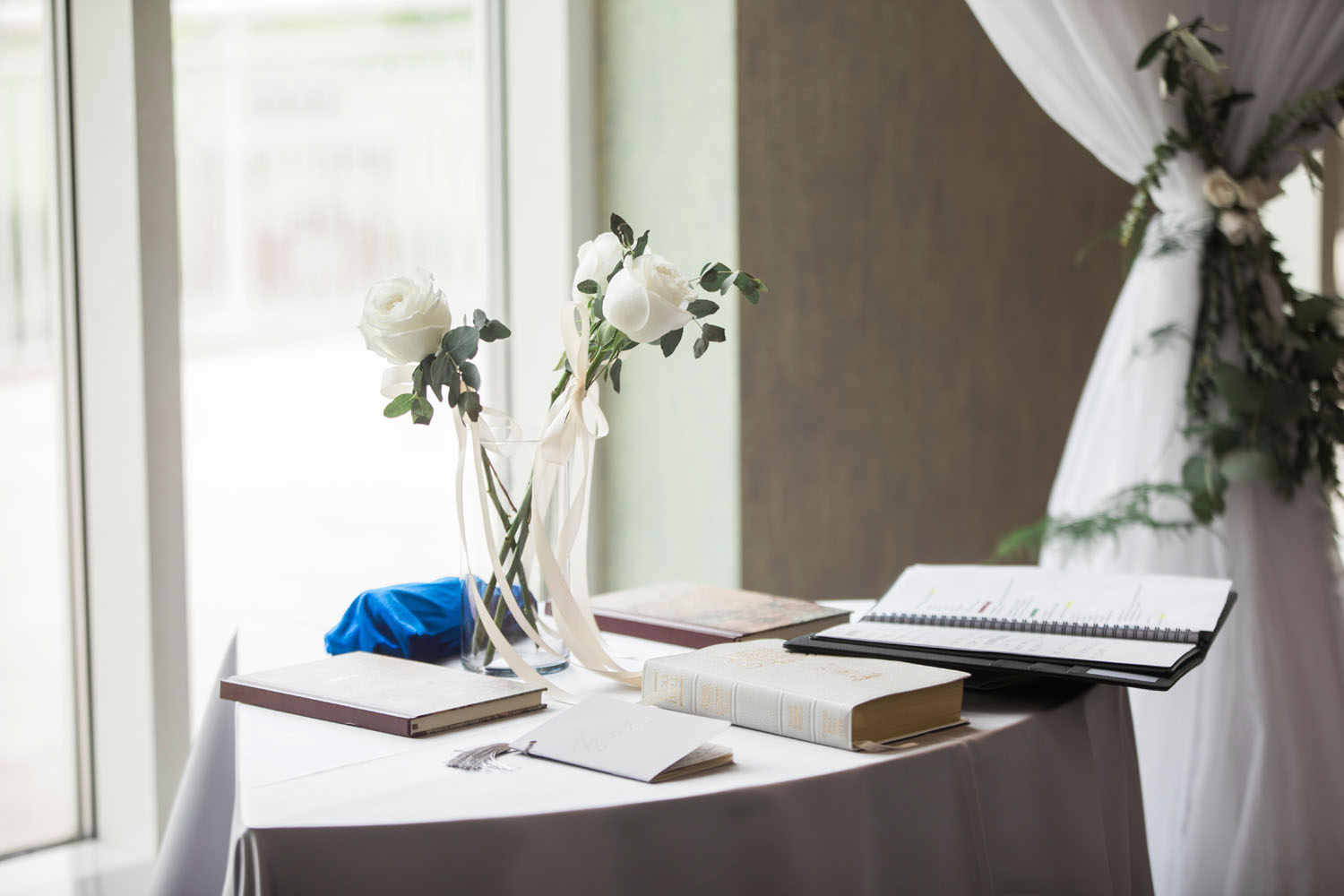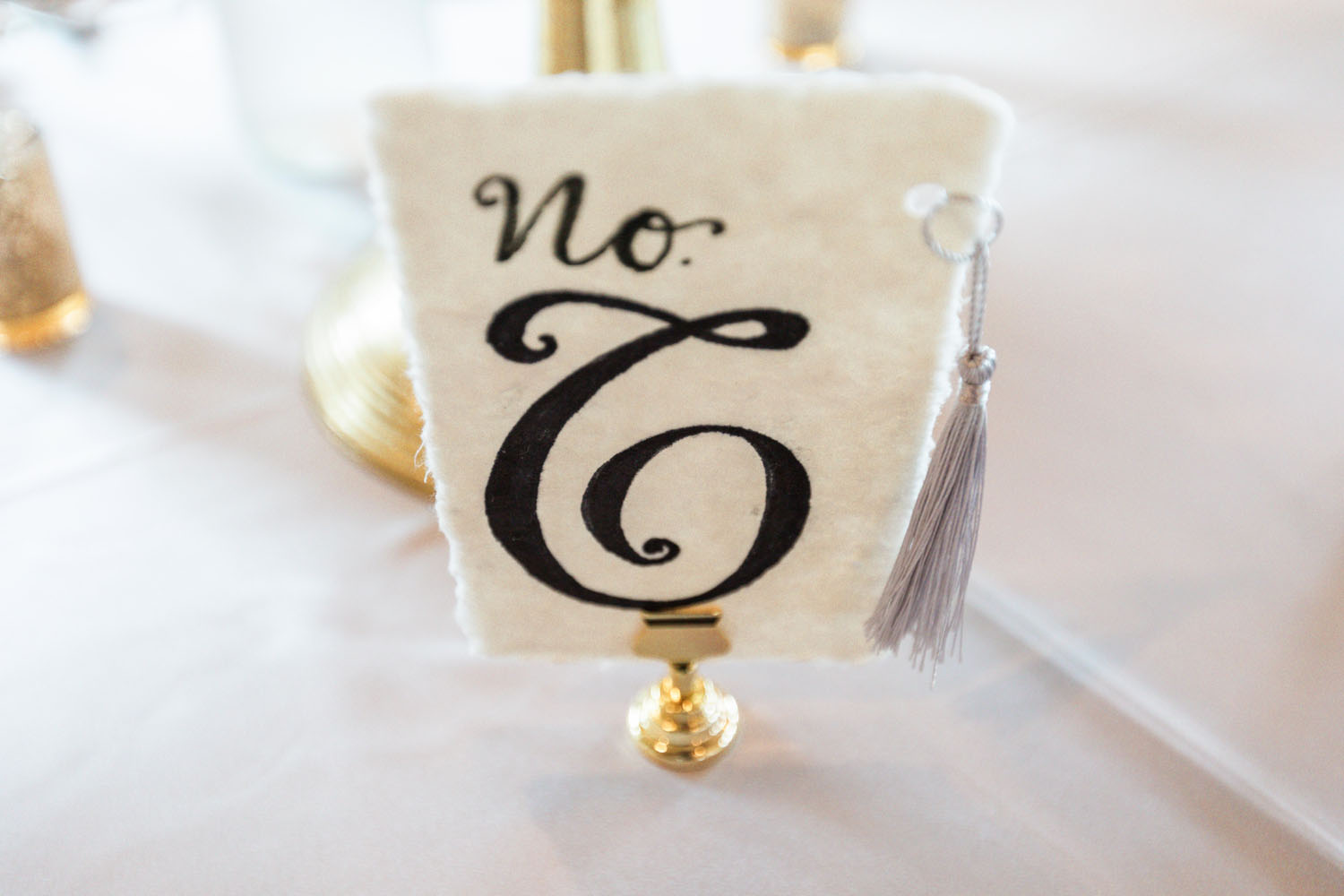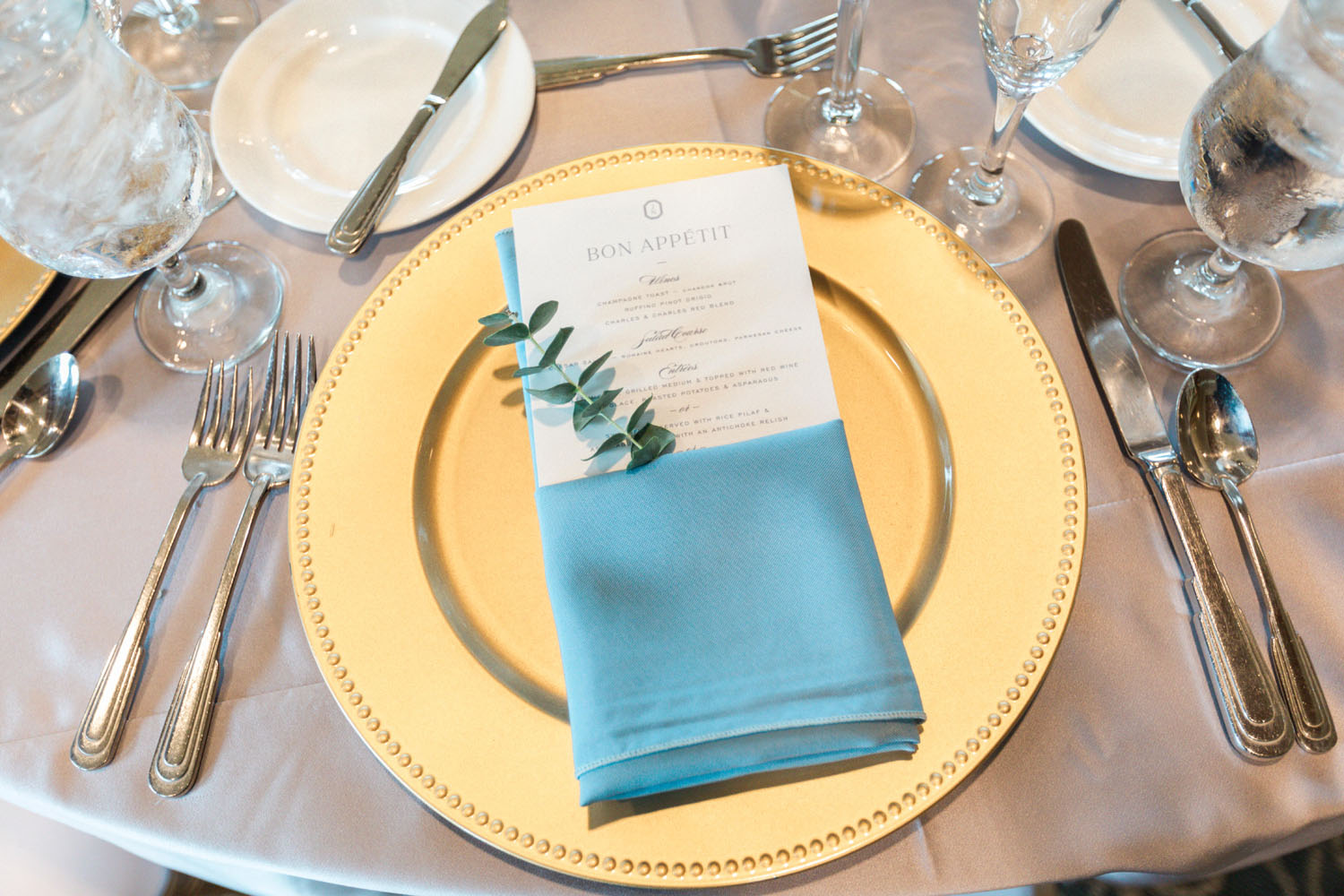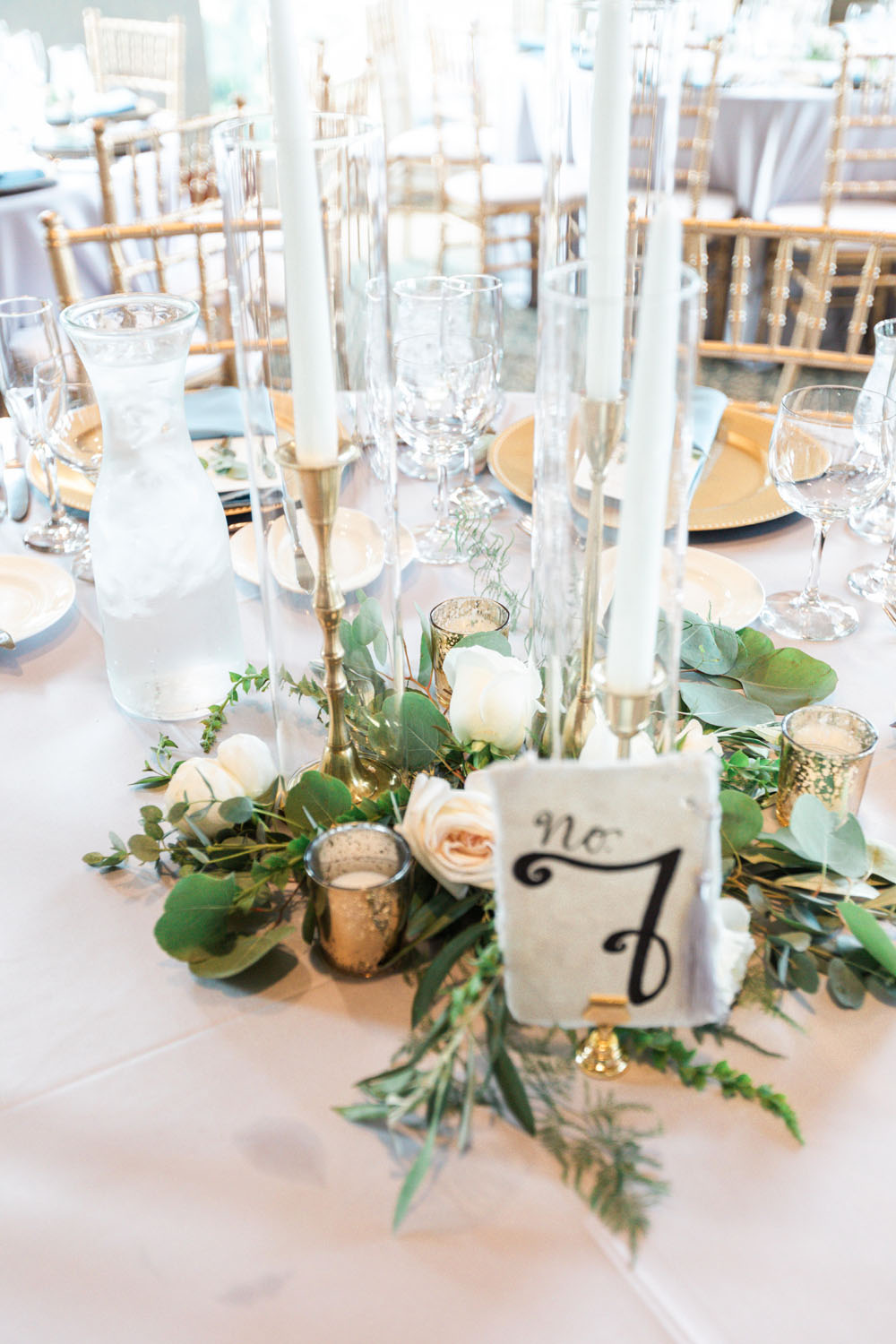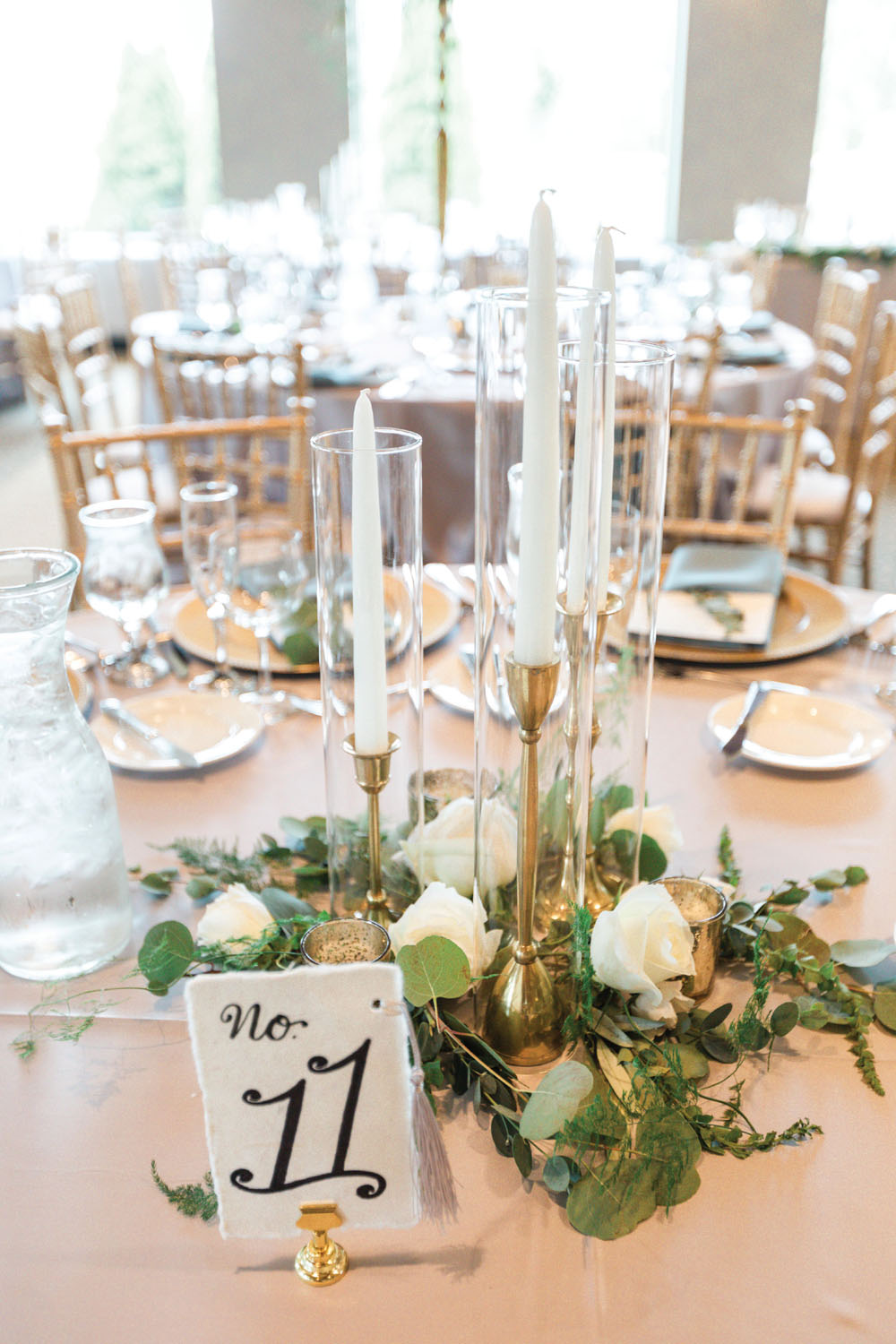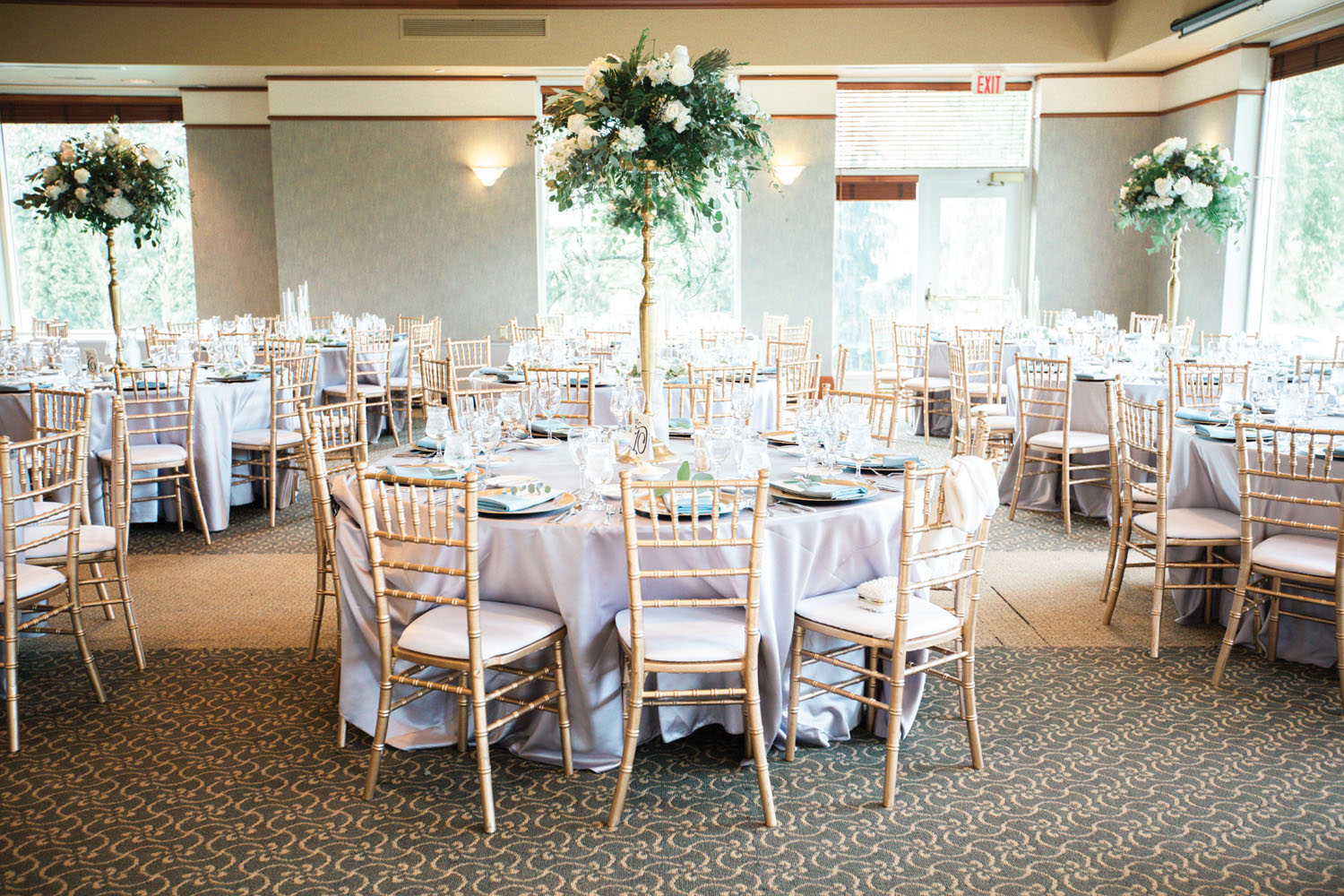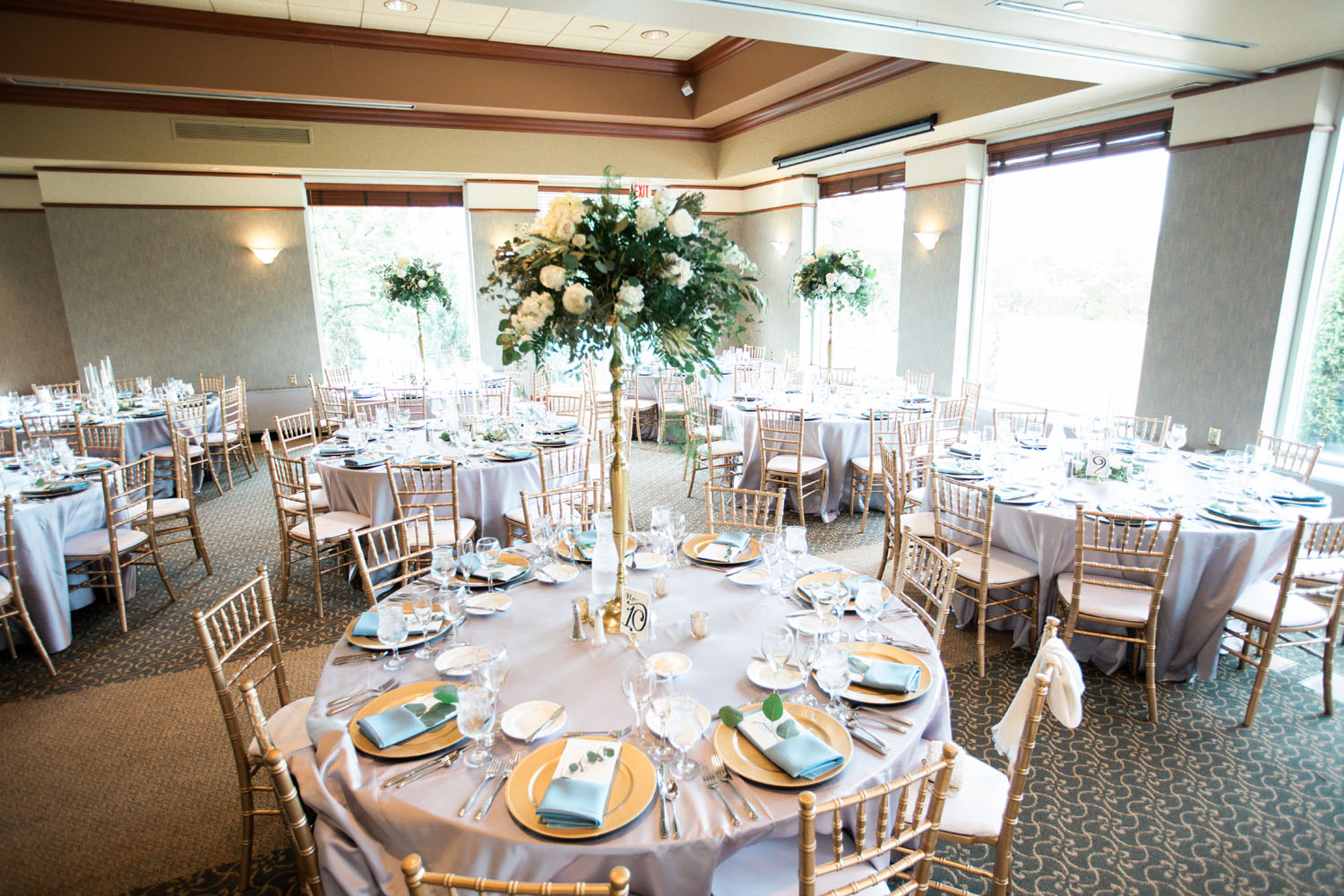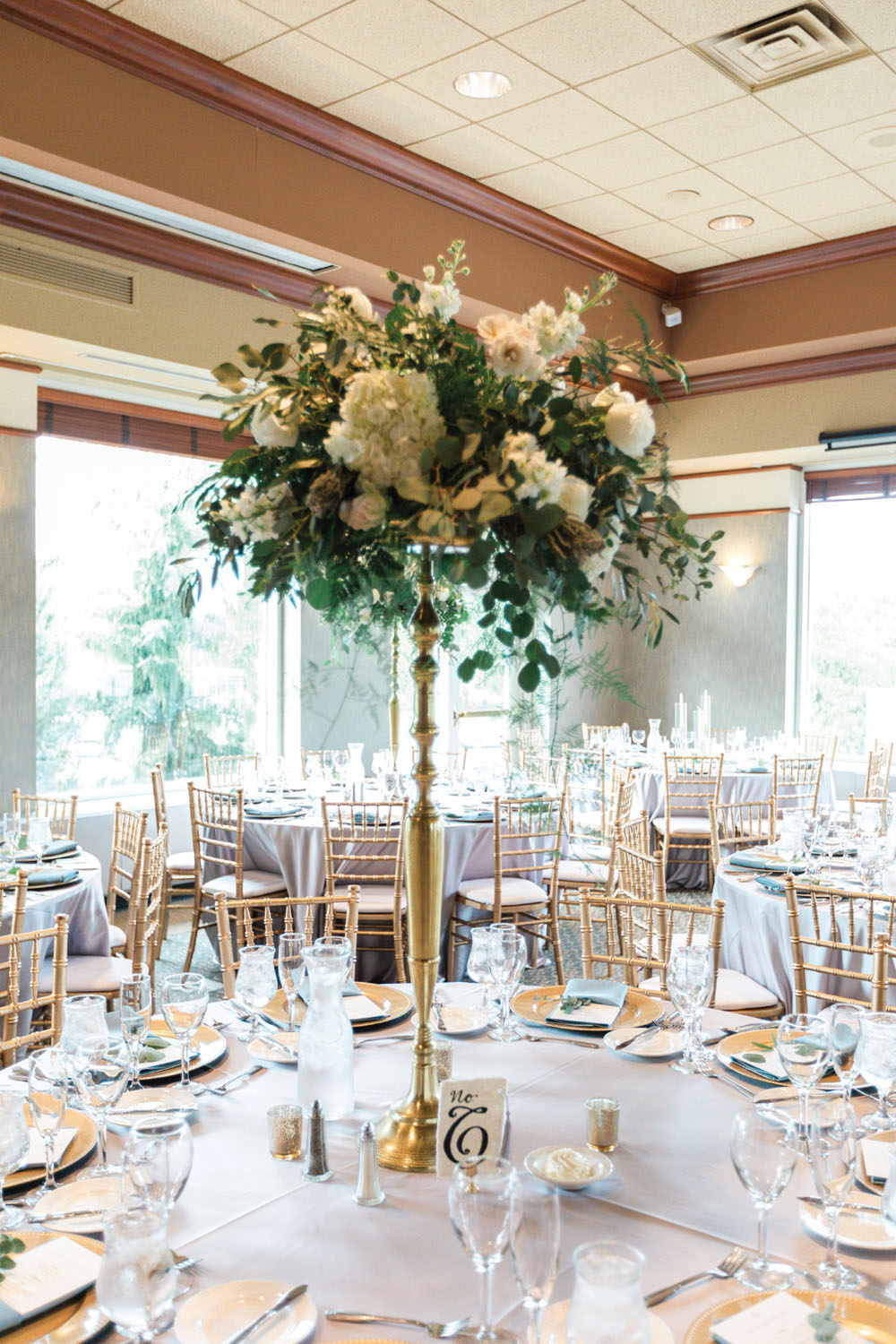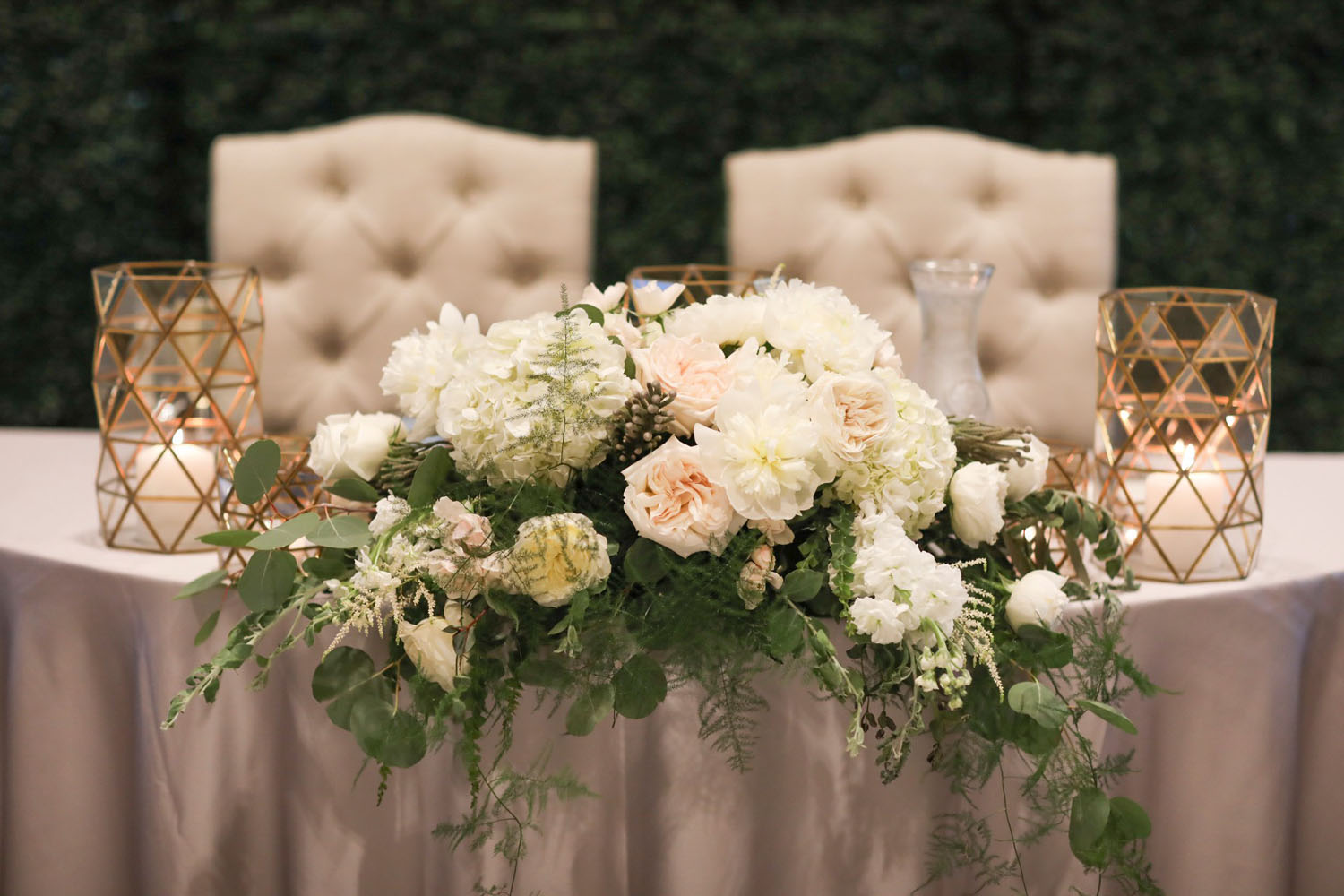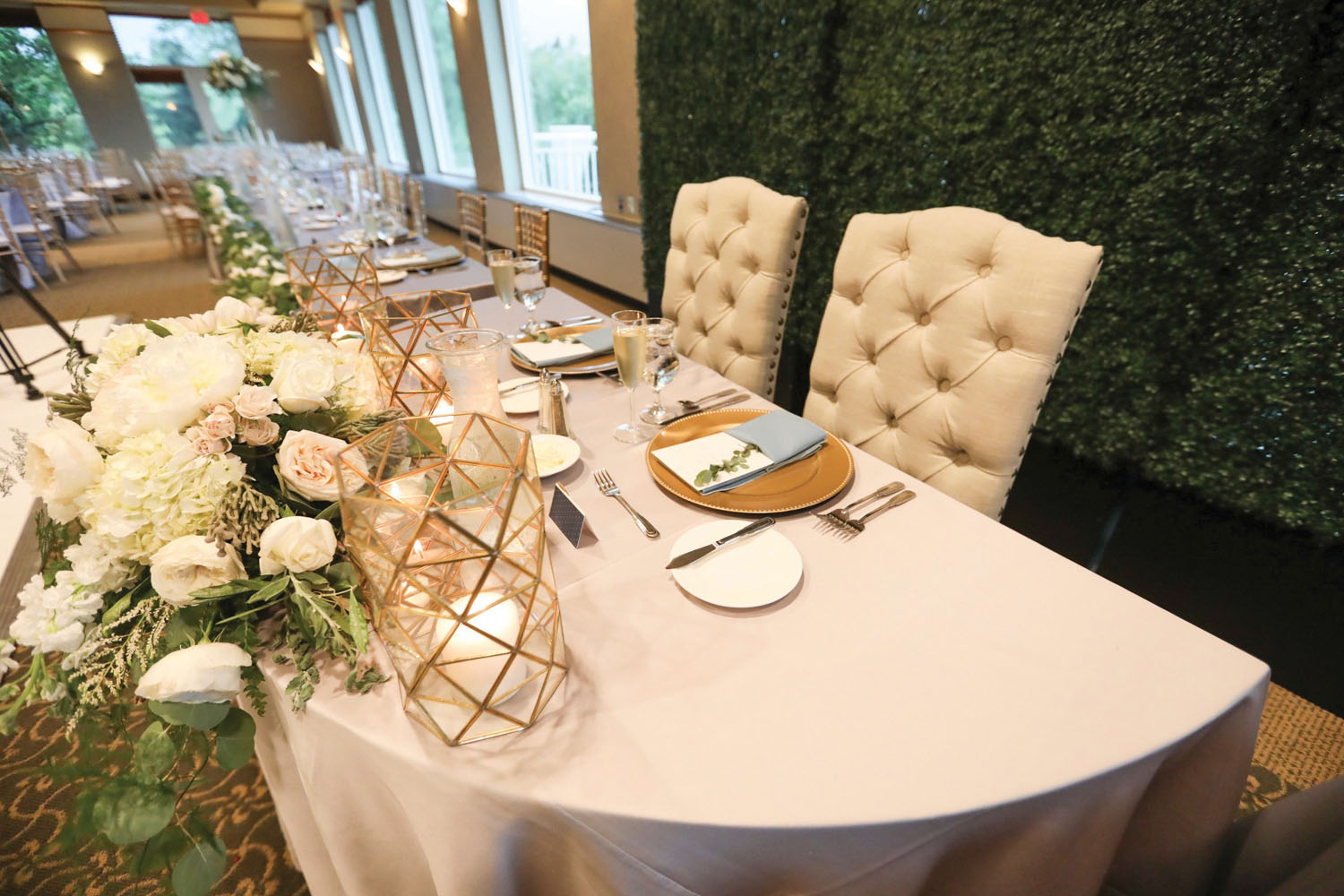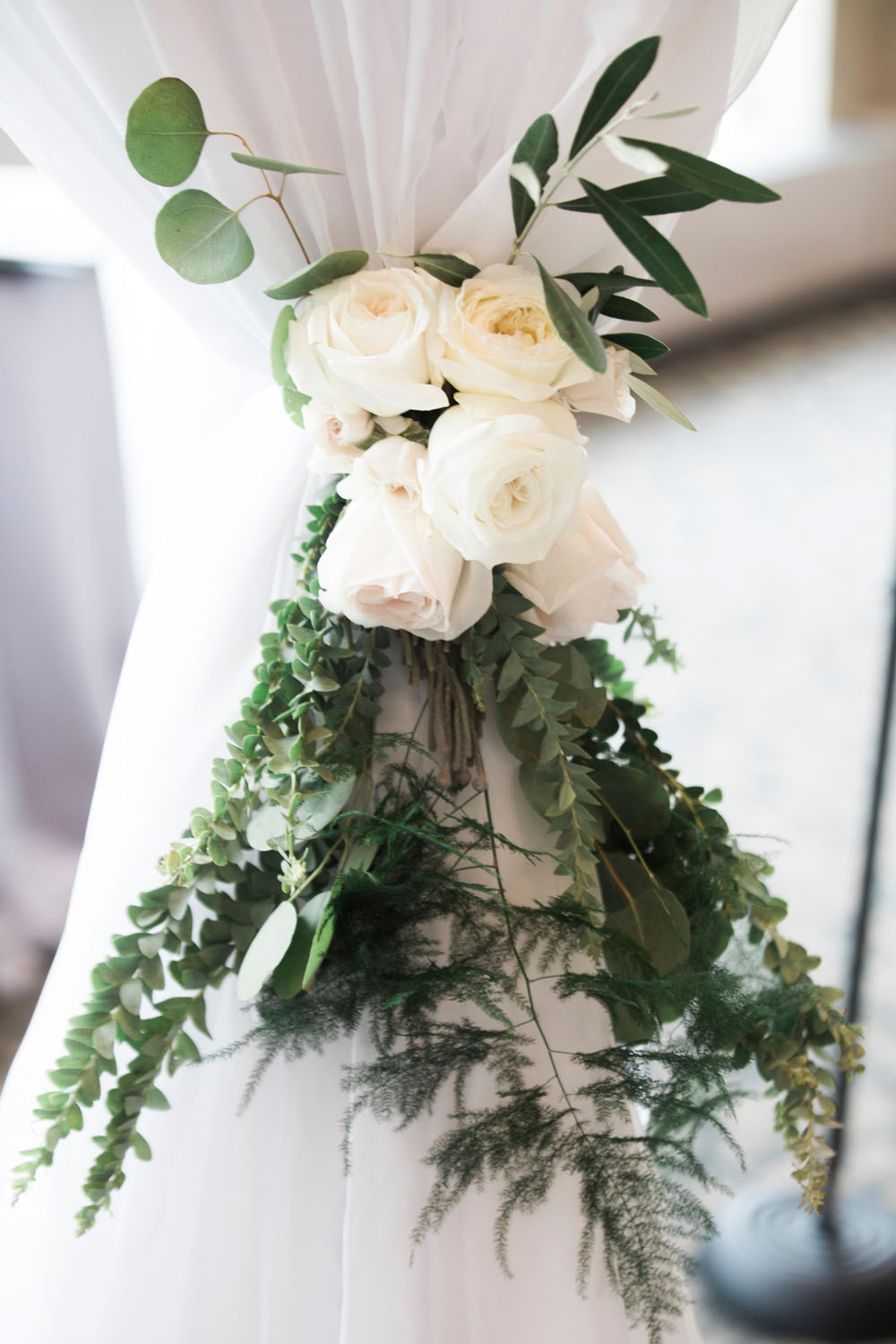 Describe Your Wedding Day
Our wedding day was a beautiful, magical blur for both of us. Between our ceremony / reception venue being at my parents' country club we had belonged to since I was young, and my uncle being our ceremony officiant, the day was full of sentimental and sweet moments. We were also married under a Chuppah that was handmade by Jake's mother and contained pieces of fabric from both our mothers', grandmothers', and Jake's sisters' wedding gowns. The reception was full of dancing and smiling until our cheeks hurt. Ultimately, it was surreal to look around at the most important people in our lives gathered to celebrate us.  That in and of itself was an incredible feeling that we'll look back on and treasure for the rest of our lives.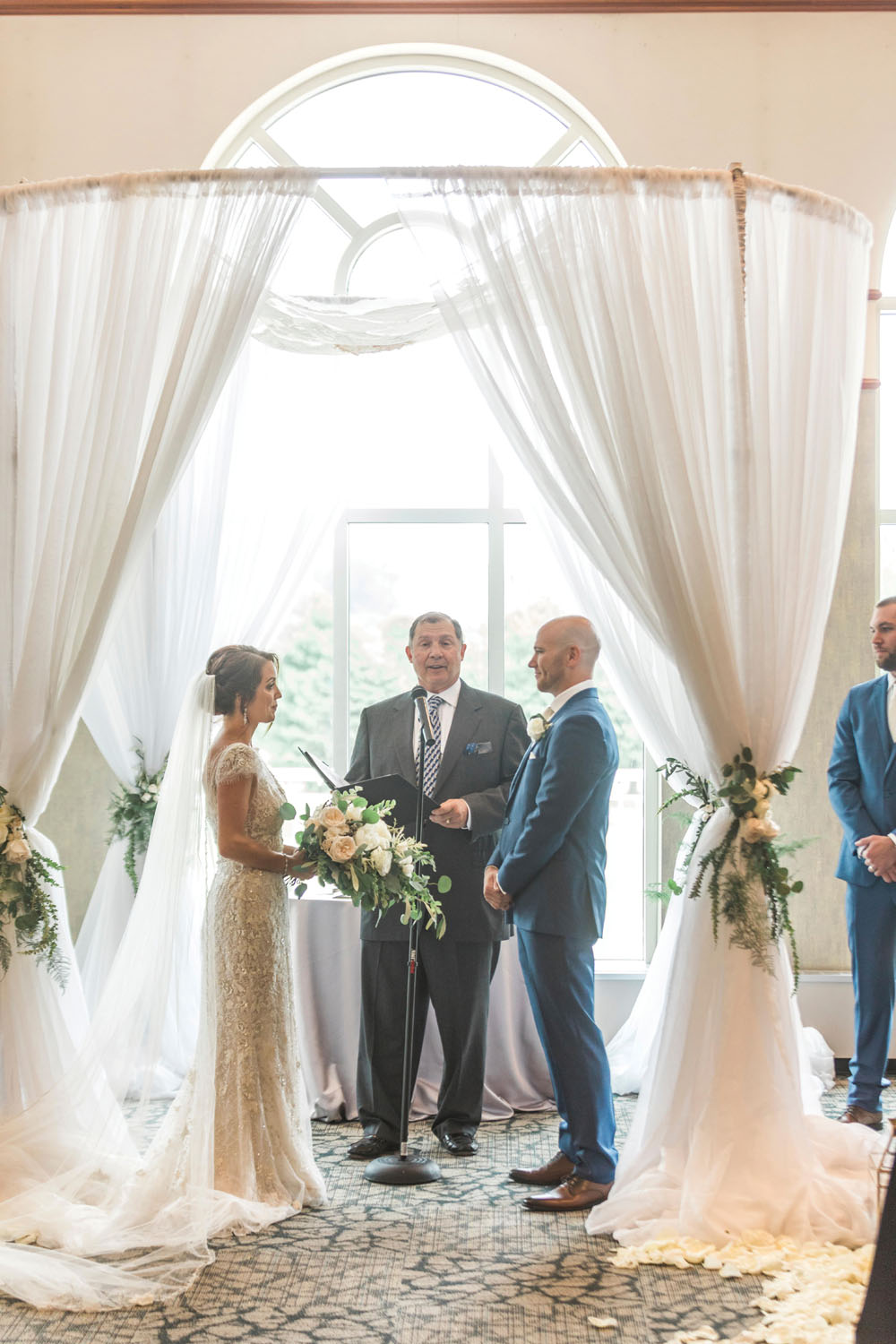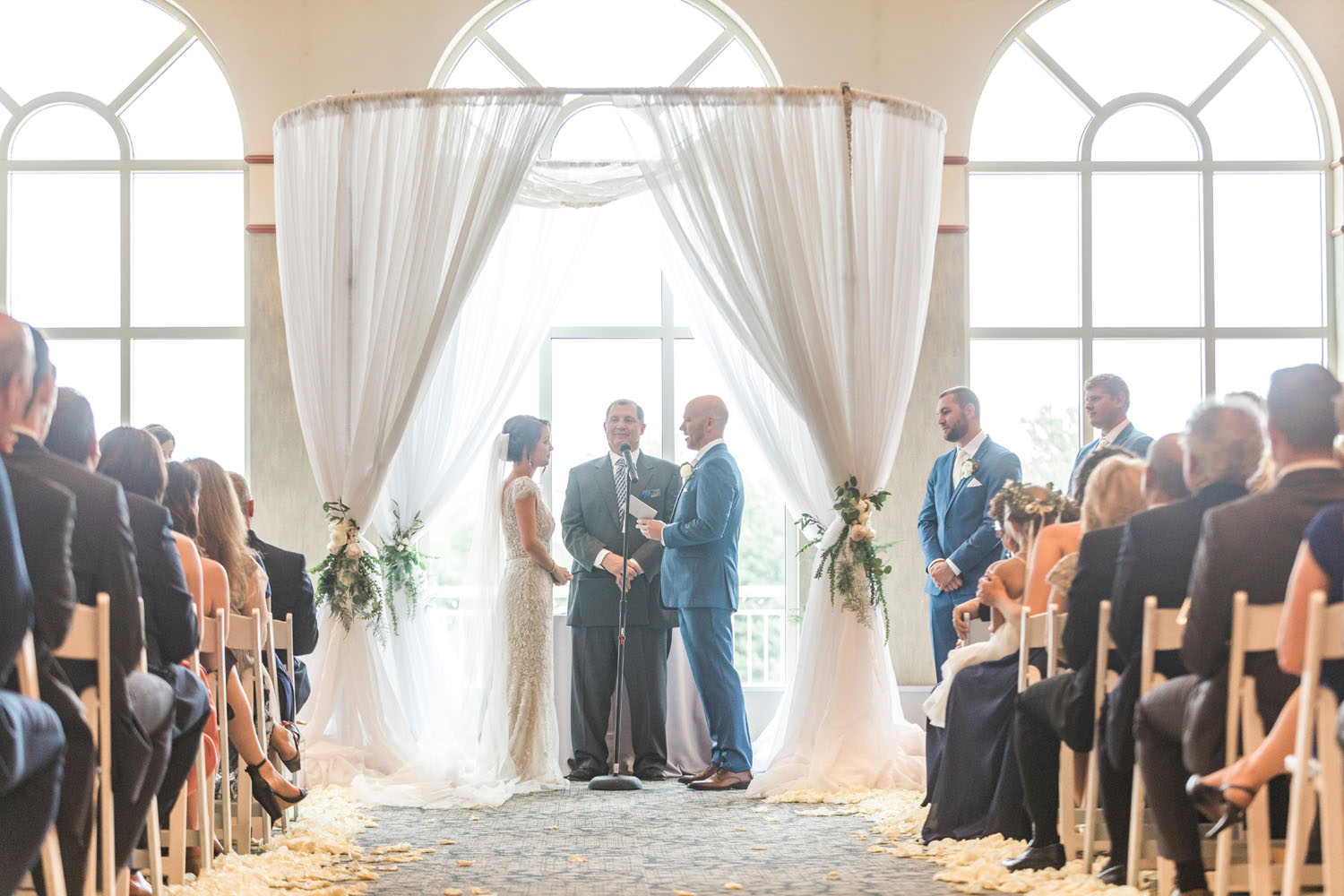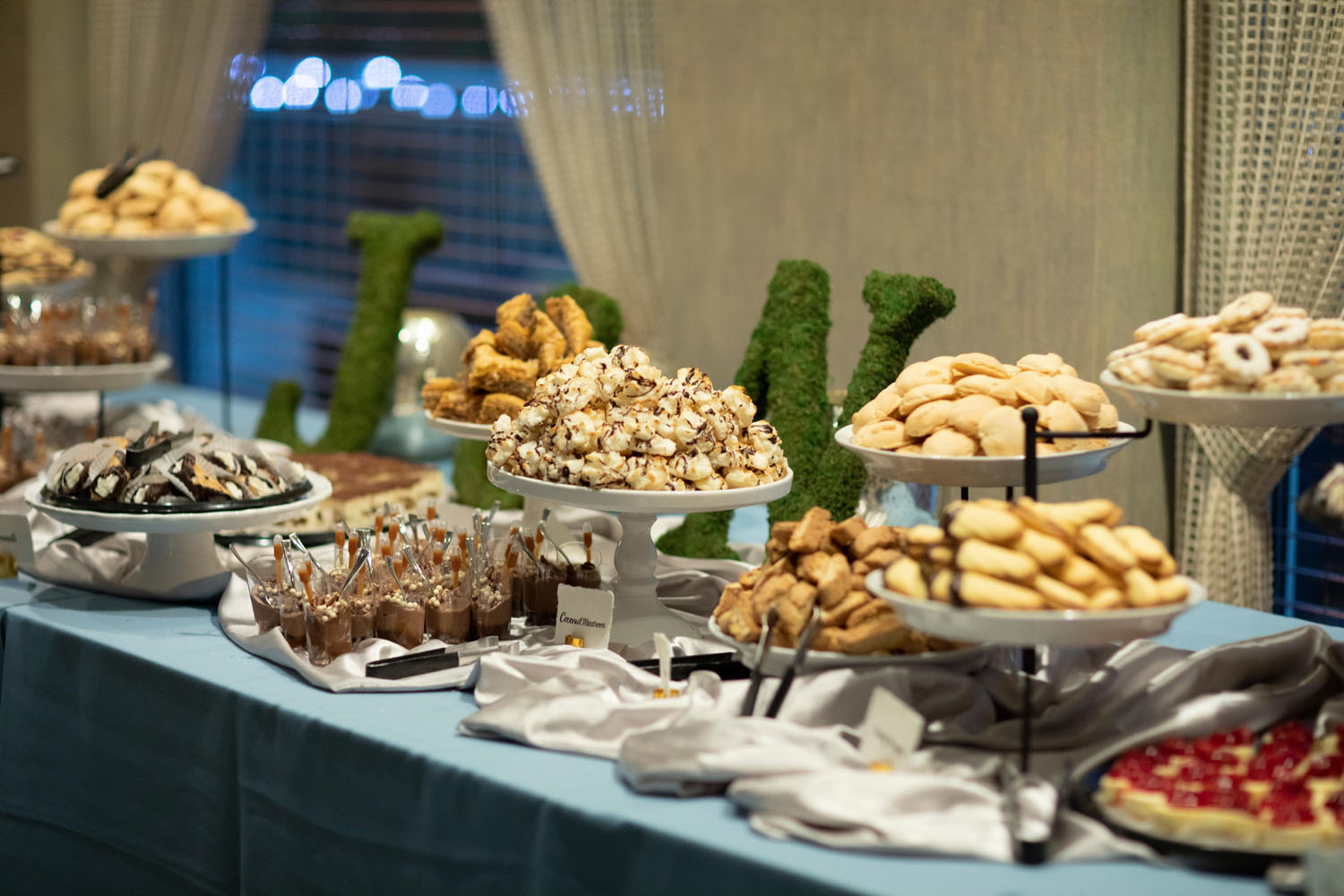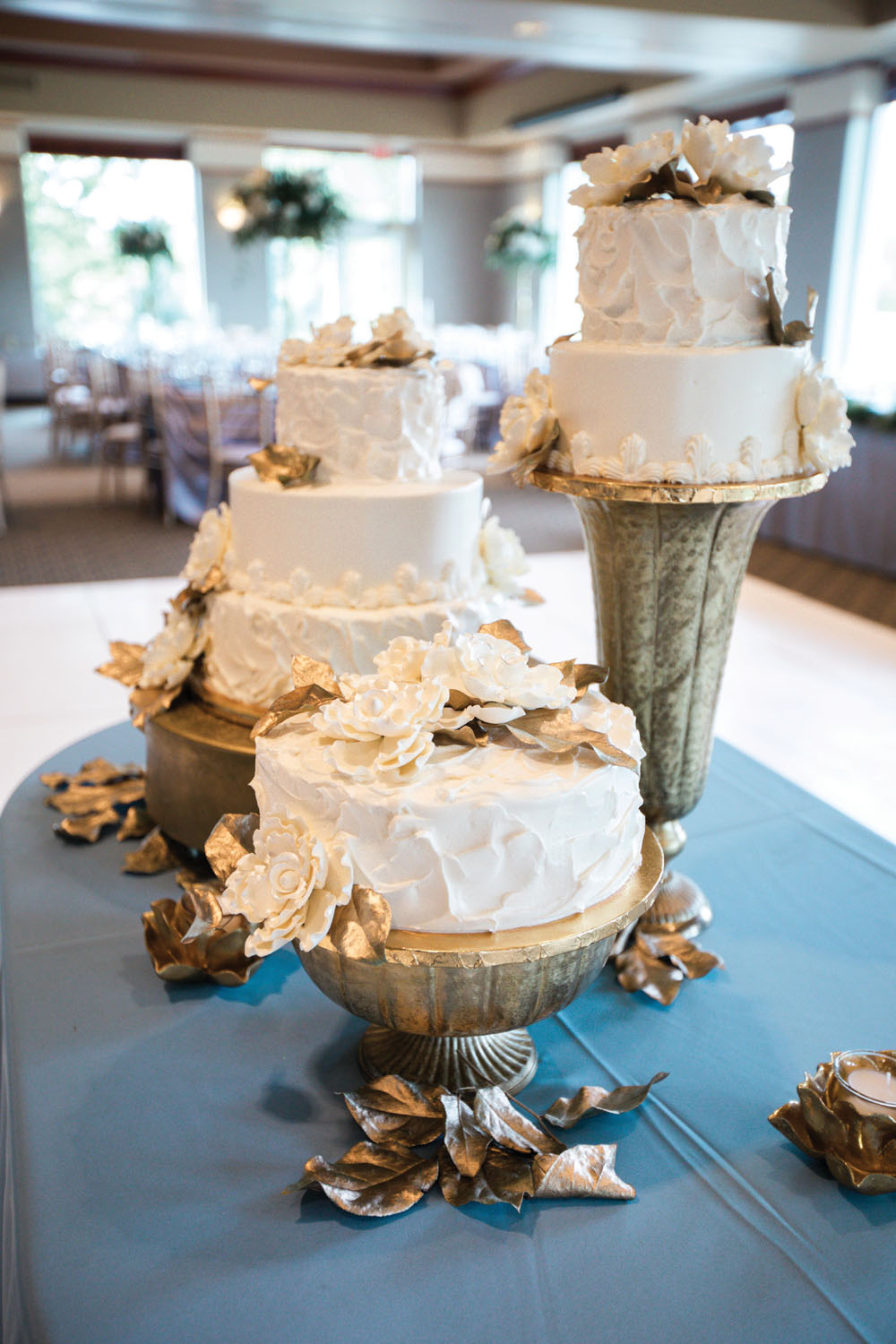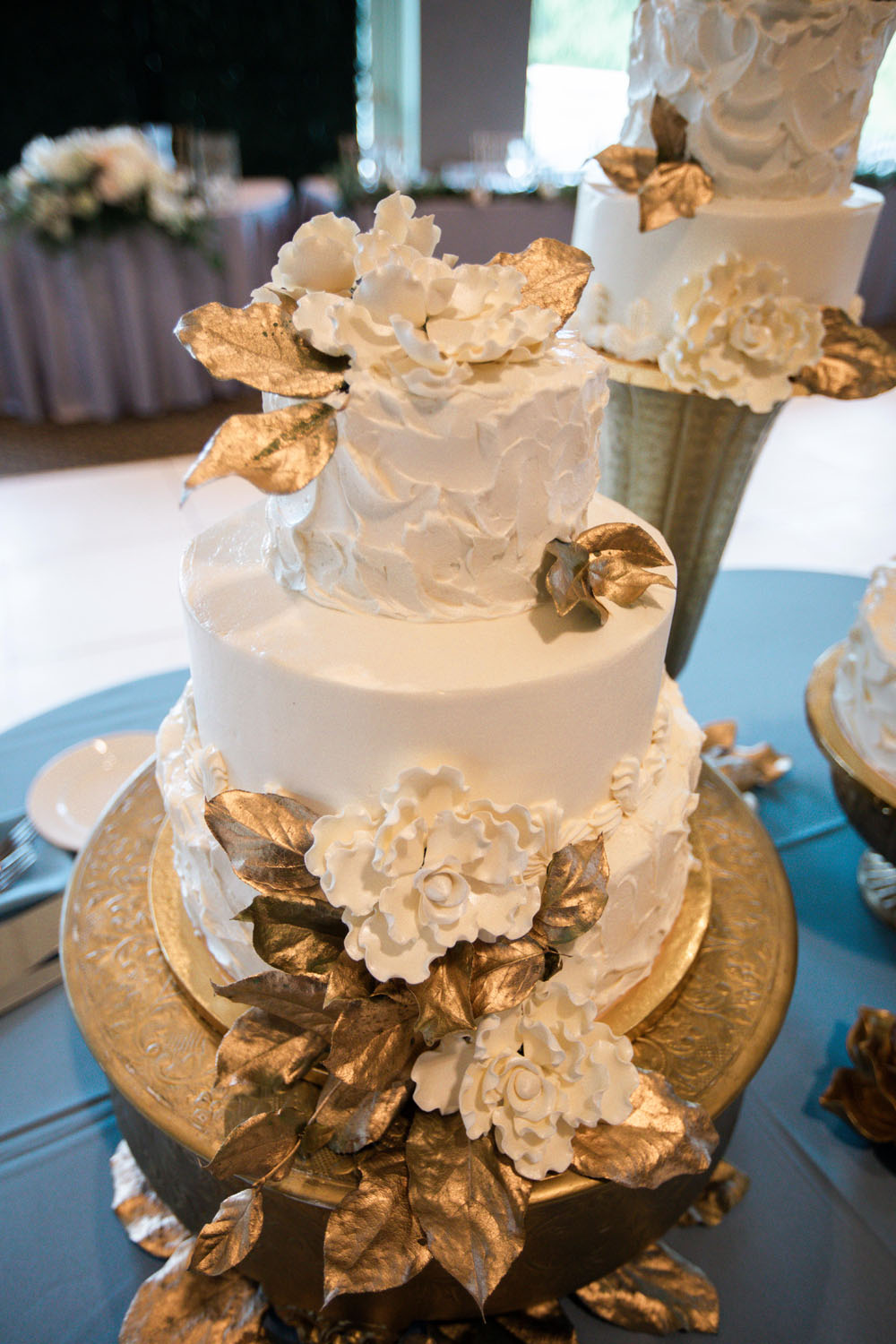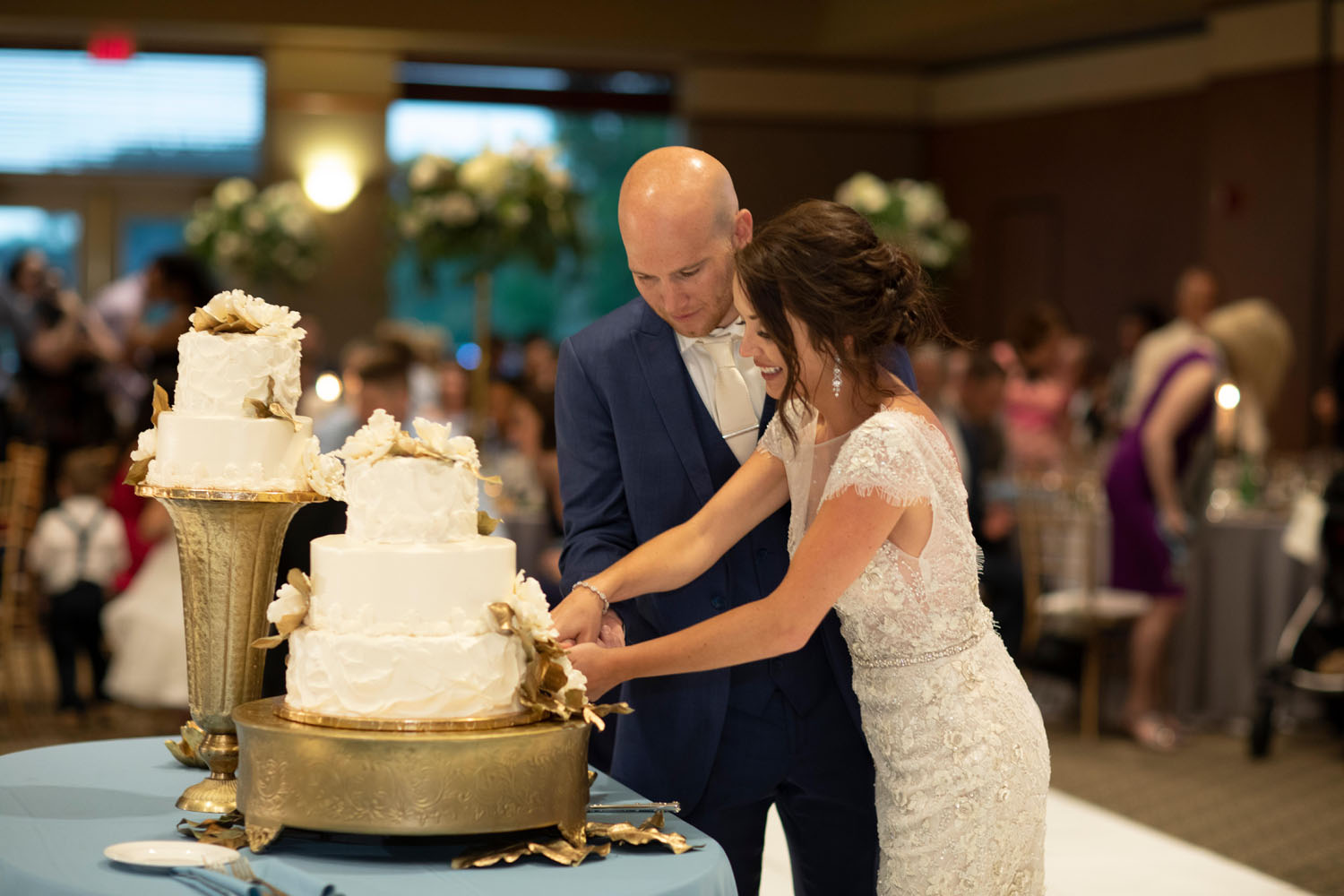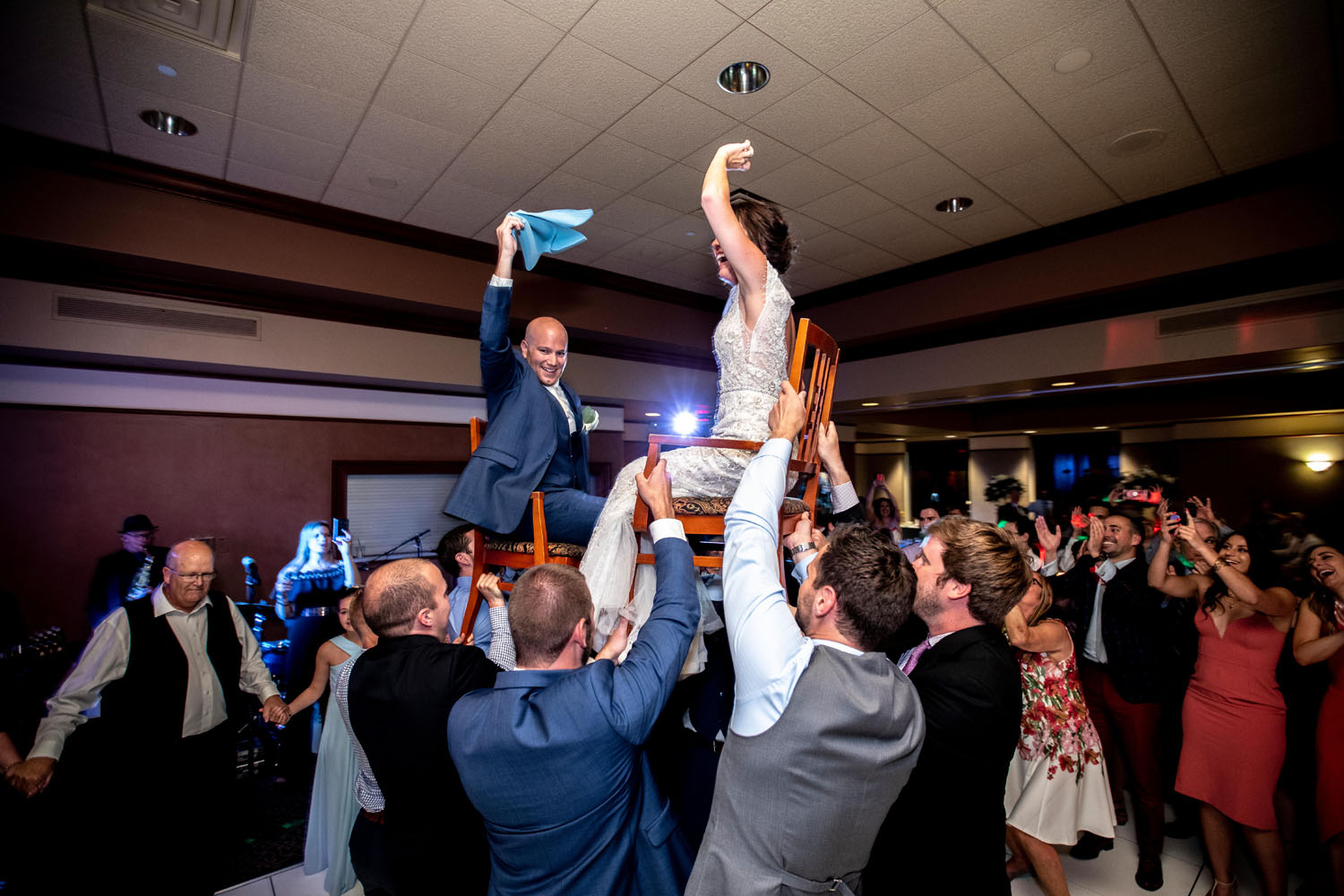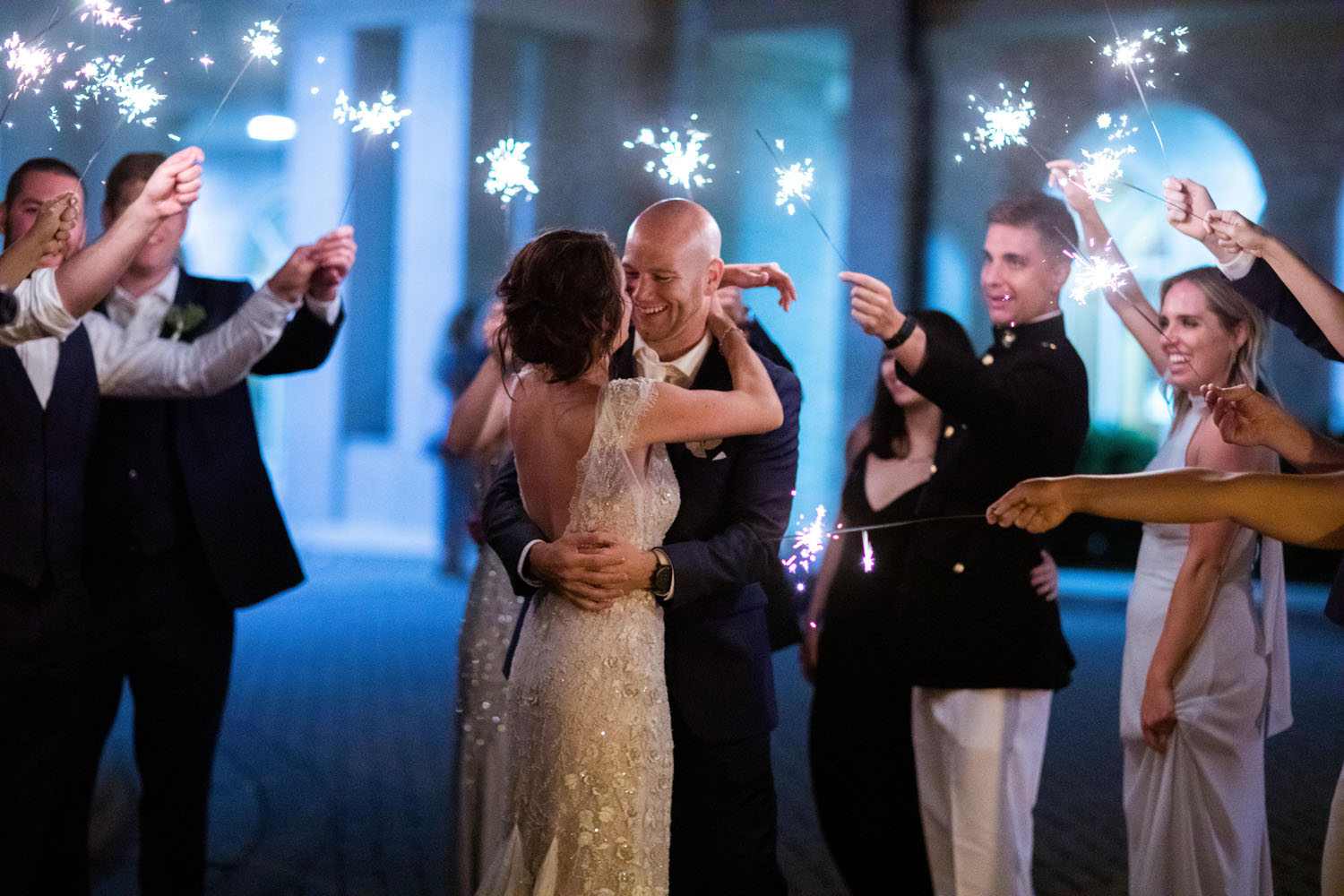 Your Advice to Engaged Couples
One of our favorite memories from our wedding day was the ten minutes we had our wedding planner schedule beforehand, after the cocktail hour, for us to have private time before the reception started. We really got to sit down, talk about the ceremony, and fully enjoy our first moments as husband and wife! We laughed and ate hors d'oeuvres that had been set aside for us. I'll never forget that.