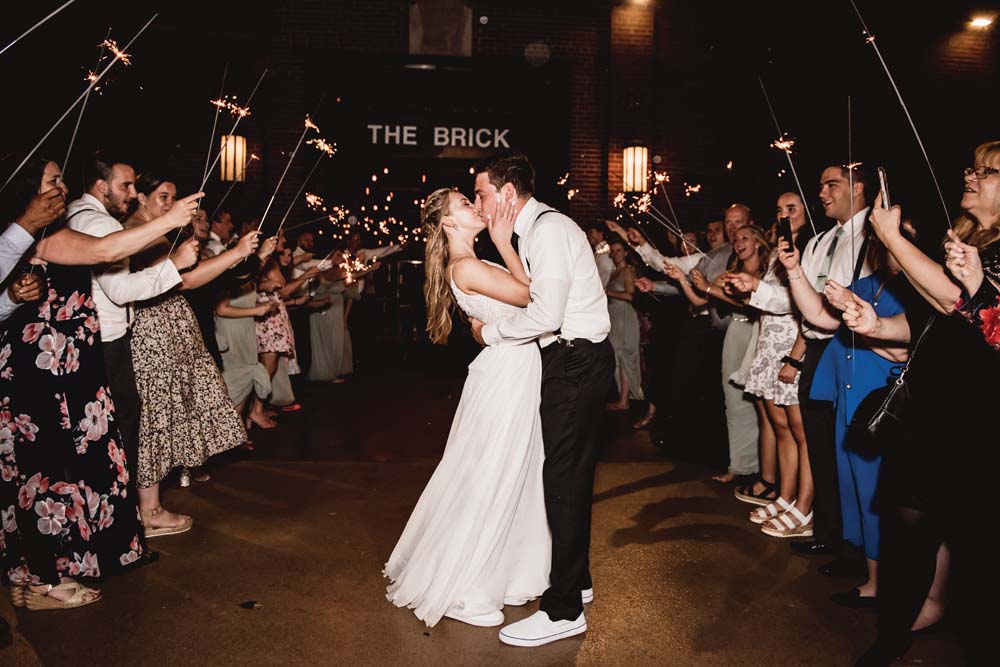 Describe Your Wedding Vision
While trying to envision our wedding and searching for inspiration, we fell in love with the industrial-chic style. The second we stepped into The Brick, our reception hall, we knew it would be the perfect place for us to celebrate our marriage. The raw, beautiful space of The Brick was something that we didn't think we would ever find in Indiana, but we were so pleasantly surprised when we walked through the doors. What might be unappealing to some, with the exposed brick, pipes, and cement floors, were exactly what we desired for our wedding. That might sound crazy but with our modern decor, beautiful cake, and our layout of the room, we created a space that took our breath away. We made sure to incorporate candles and lights in as many places as we could, including the tables, the lights from the ceiling at The Brick, and our amazing neon sign. We also loved how the greenery and flowers brought life to the setting, as we used them on all of our tables and our cake! The Brick was the perfect place for our reception and everything we could have dreamed of!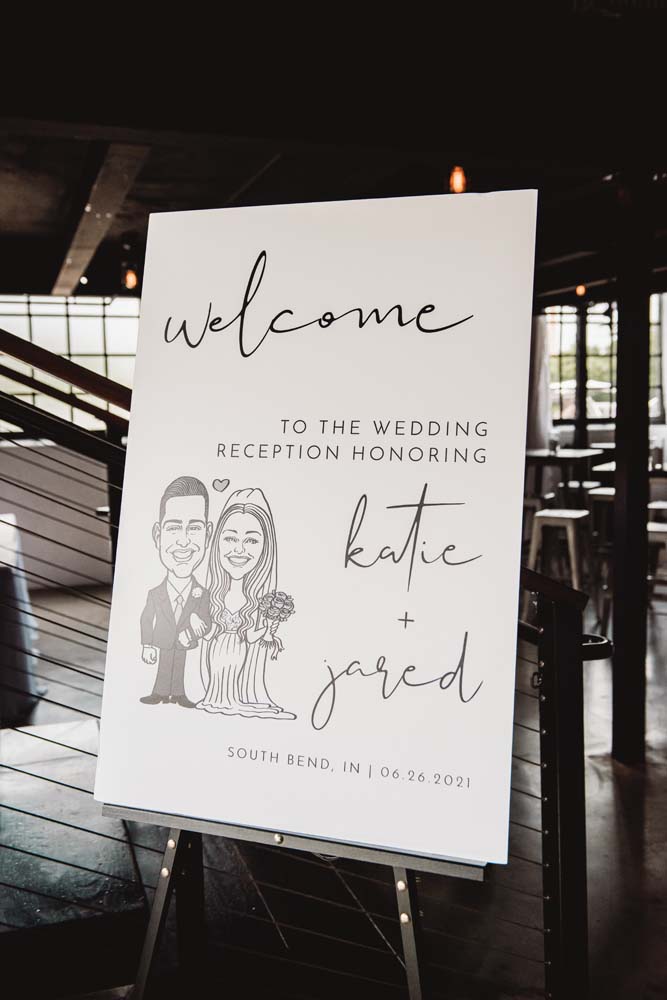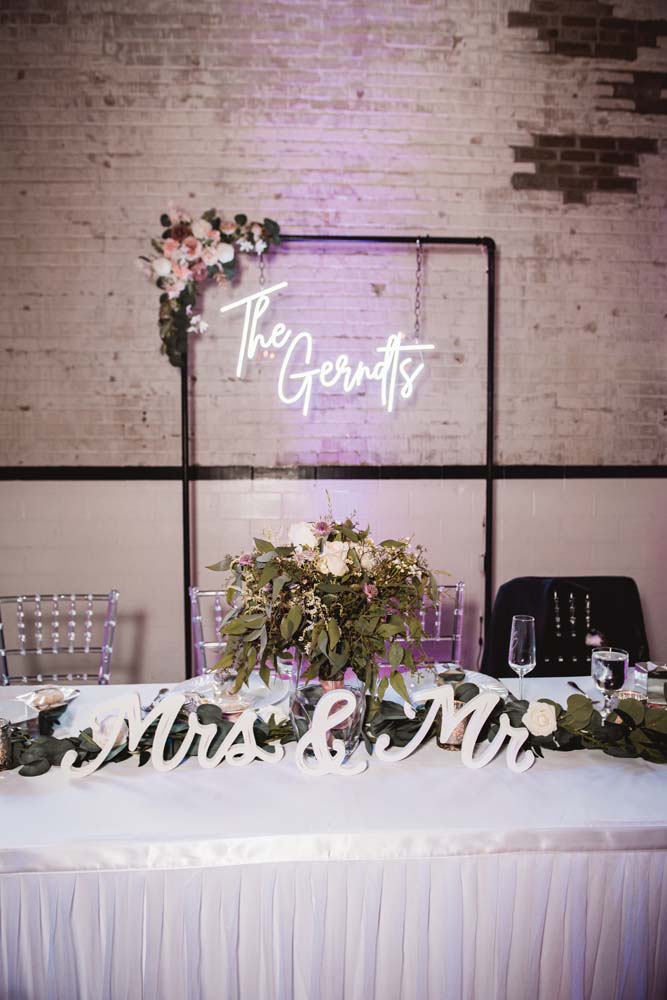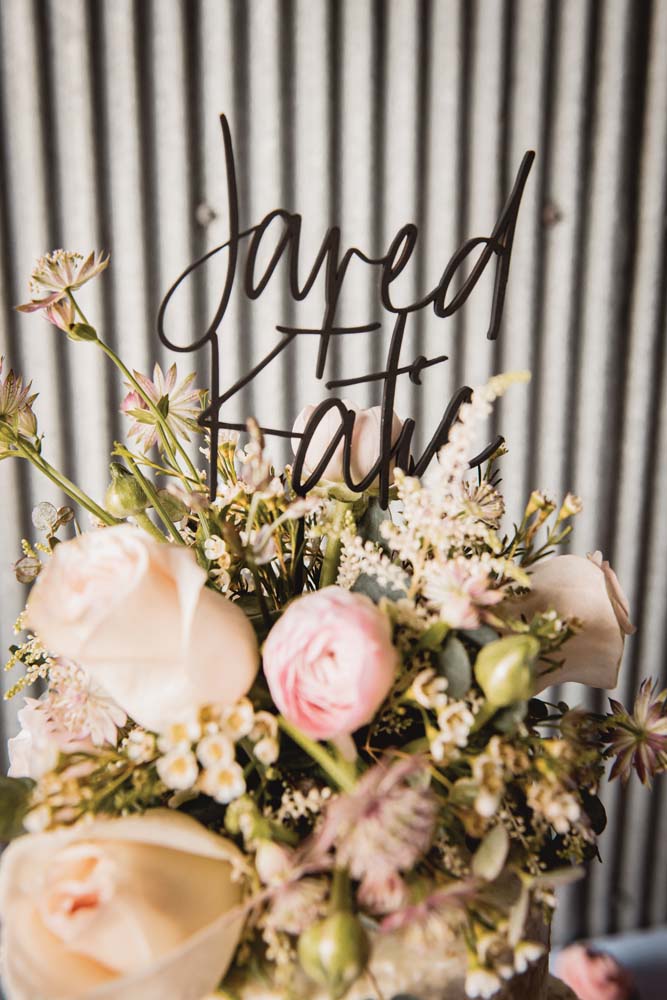 Describe Your Wedding Day
Our wedding day was crazy but perfect! The week before our wedding day, we checked the weather every single day, multiple times a day. No matter how much we checked, the predictability of thunderstorms did not go away. We ended up ordering enough umbrellas for everyone in our wedding party and just decided to go with the flow of the weather. Sure enough on our wedding day, there were thunderstorms, tornadoes, and power outages. Even though all of these things happened we stayed calm and remembered that God had a plan for our day. Sure enough, we still got all of our beautiful pictures outside, our bubble exit at the church, and our sparkler exit at the end of the night. At the end of the day, we got married and all of our family and friends were able to be a part of marriage and celebrate with us, which was all that mattered. We wouldn't change a thing about our day!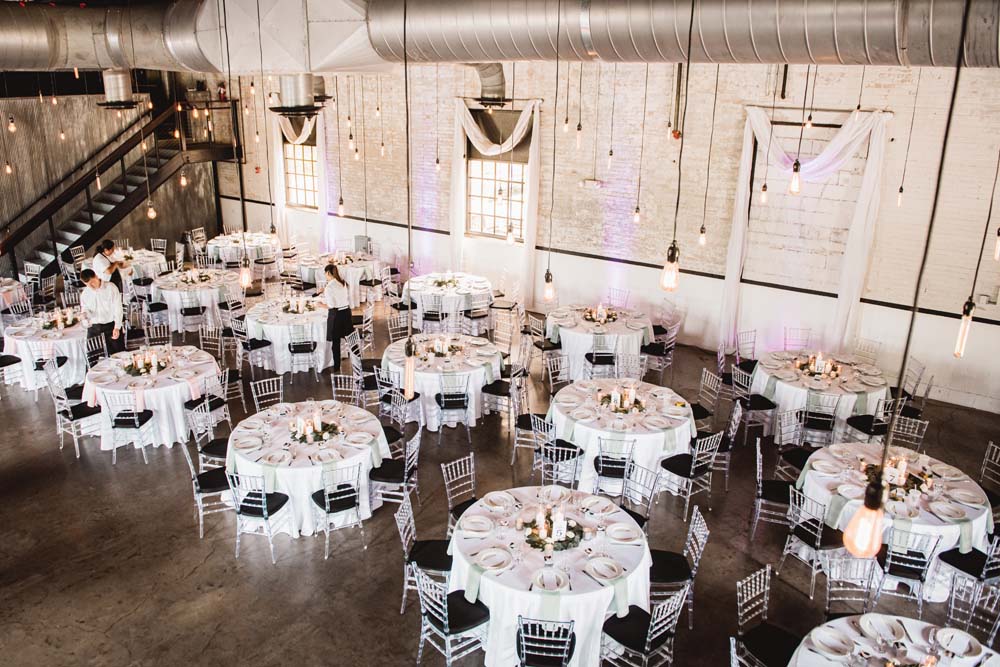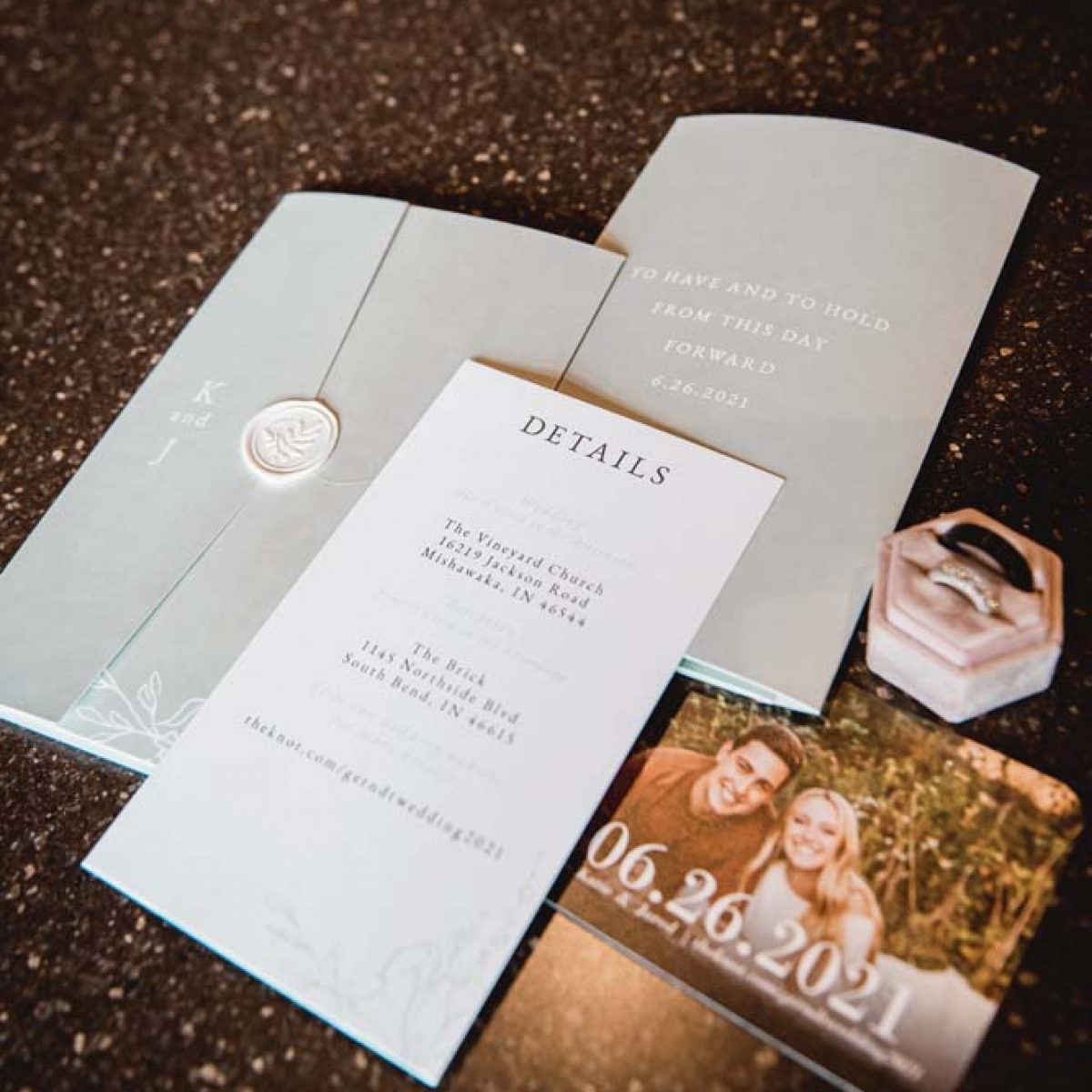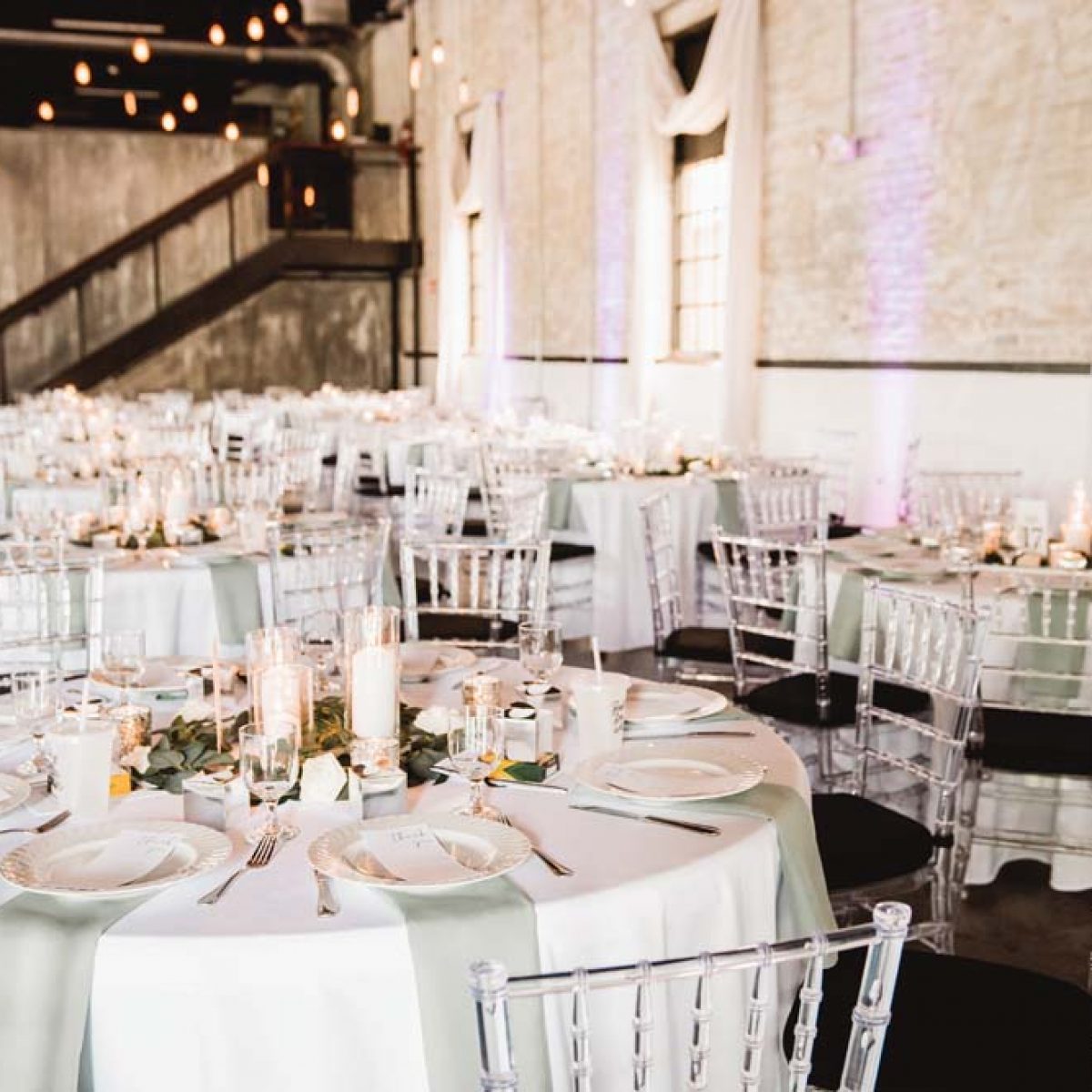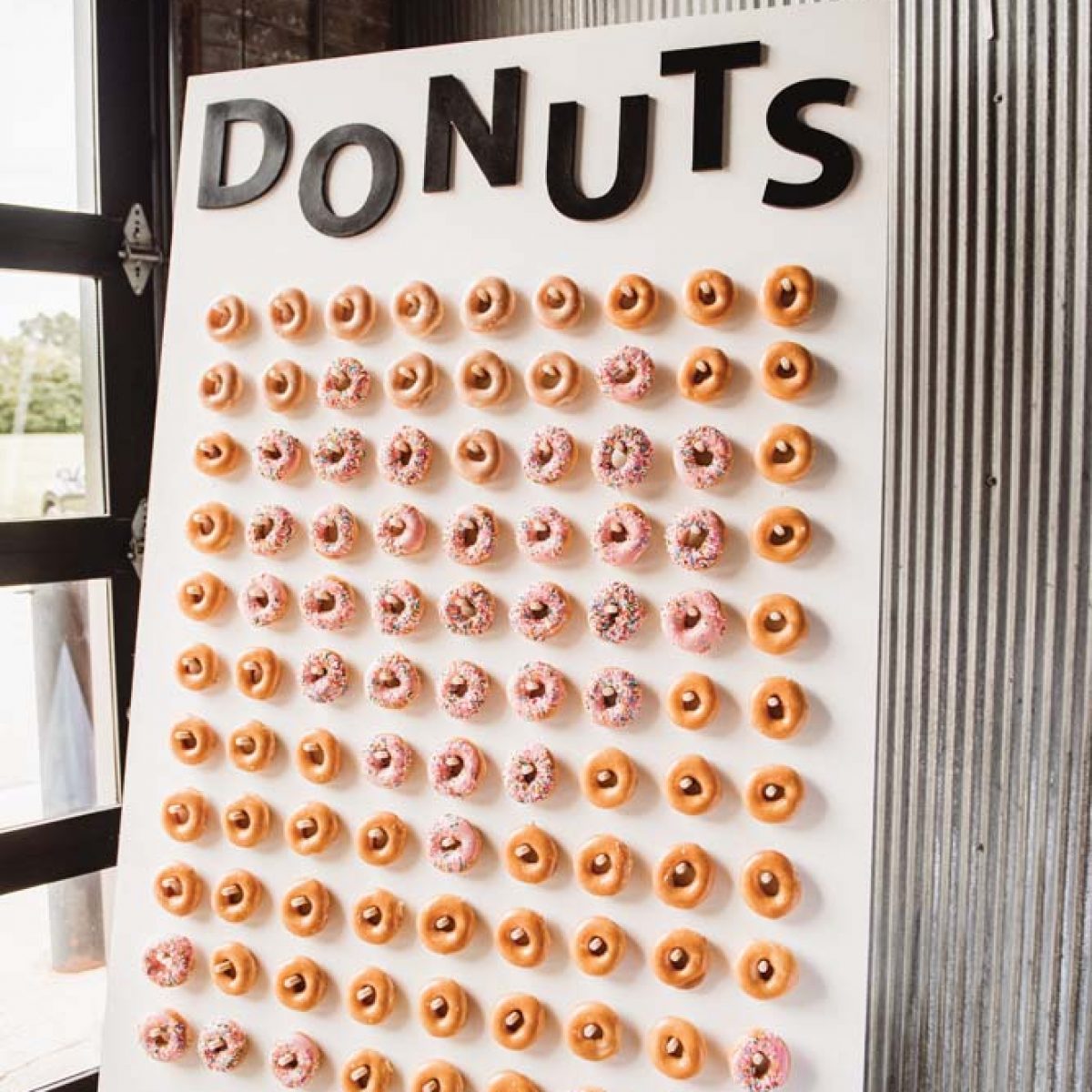 Your Advice to Engaged Couples
My advice to engaged couples would be to enjoy every little moment of their engagement. There is something about the engagement period that is so exciting and anticipatory that you won't be able to get back. Use every minute to build a stronger relationship with your fiancé, to fall more in love, and to create the wedding of your dreams! Don't stress about the little things that you won't be able to control because there definitely will be things that happen that you weren't able to plan for. And remember that your end goal is to marry the love of your life, the rest of the planning is ultimately just celebrating that love that you share! If you are married to your soulmate by the end of your wedding day, then your wedding can be classified as a success!