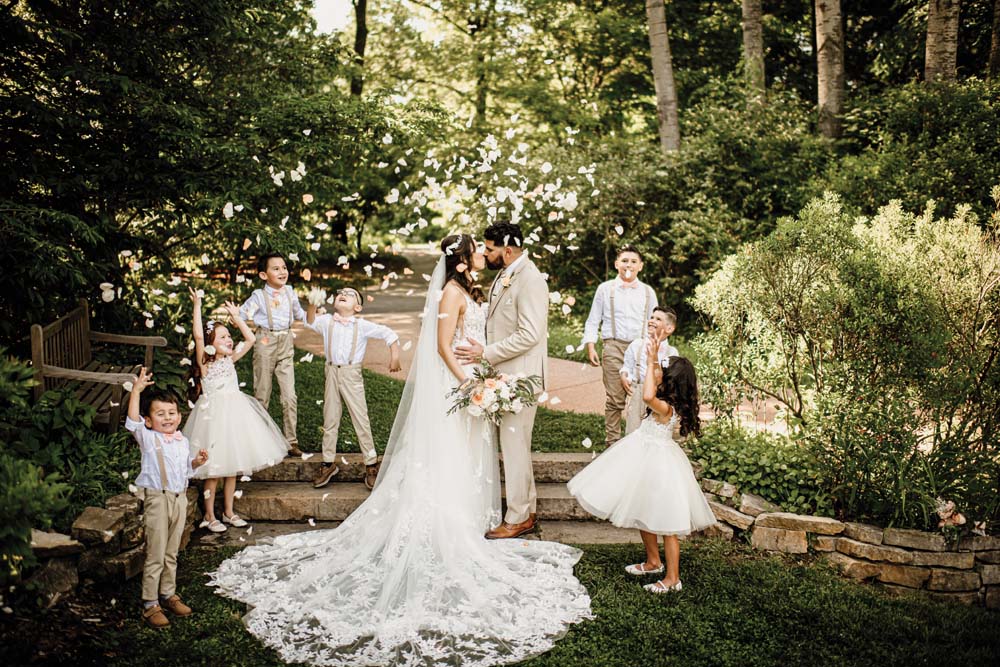 Describe Your Engagement
Our engagement happened 3 years ago, on my husband's birthday. He opened what appeared to be a gift and inside was my engagement ring. He then brought me in front of both of our families and got down on one knee and popped the question! Shortly after, we began looking at venues for a wedding the next year in 2019. I instantly fell in love with the Allure on the Lake but there was a 2 year wait. So we decided it would be worth it and booked for July 2020. Unfortunately, in June 2019, they had a fire and so we had to look elsewhere. We then stumbled upon The Market one day while driving past and booked an appointment for a tour. We loved it and so now the planning began. I found the perfect dress and vendors and the Save the Dates were out! Come March 2020, Covid-19 closed us down and we wondered if our July 2020 wedding was going to happen. Mid May, we got the green light and all looked like it was good to go. Two weeks prior to the big day, my Matron of Honor tested positive for Covid-19 and we had all been exposed, causing us to postpone for June 2021.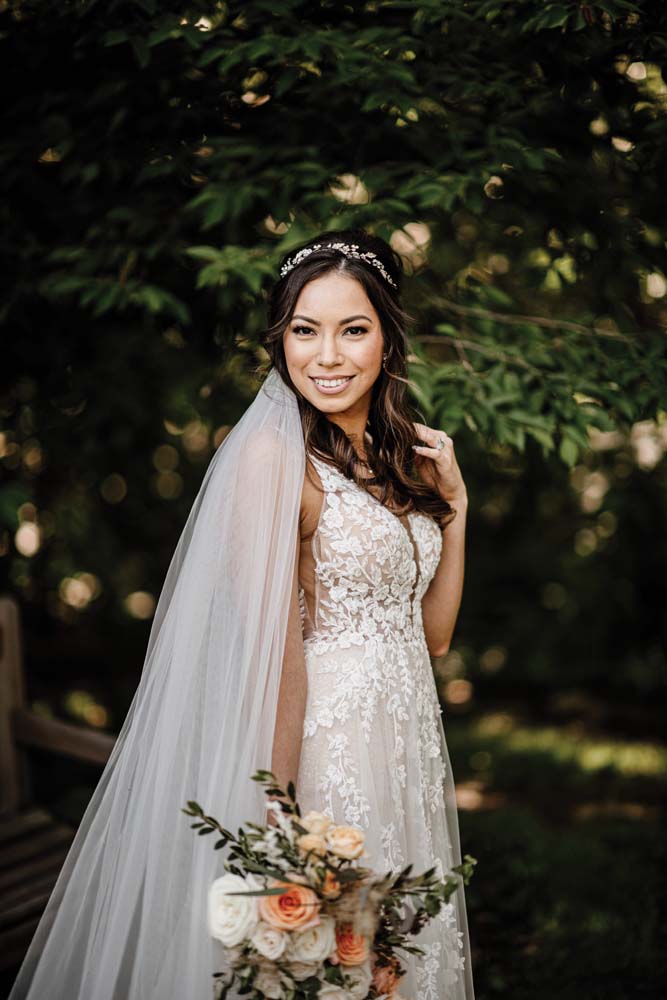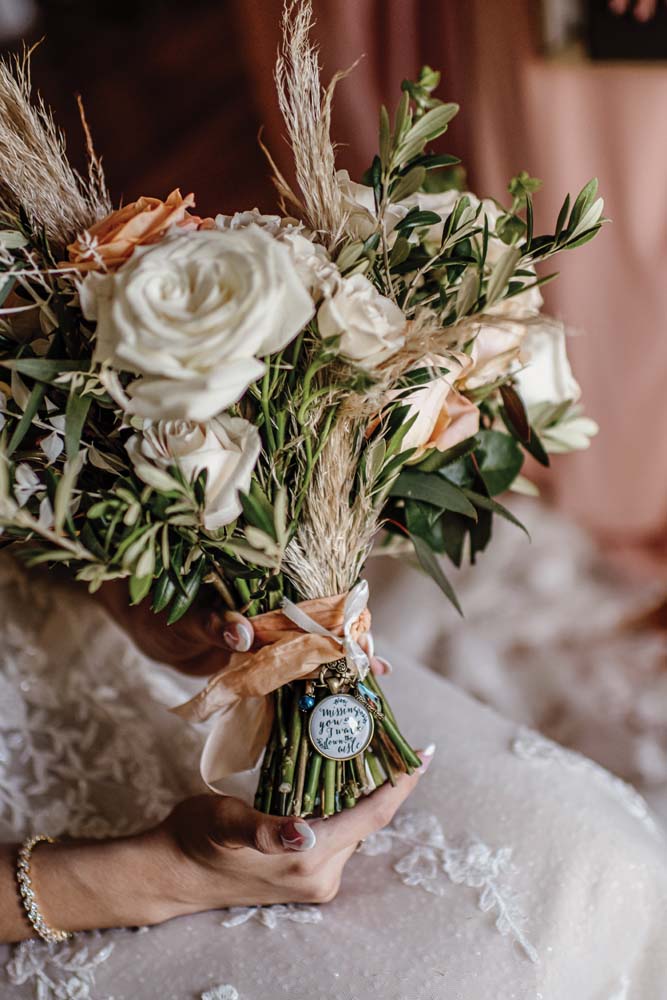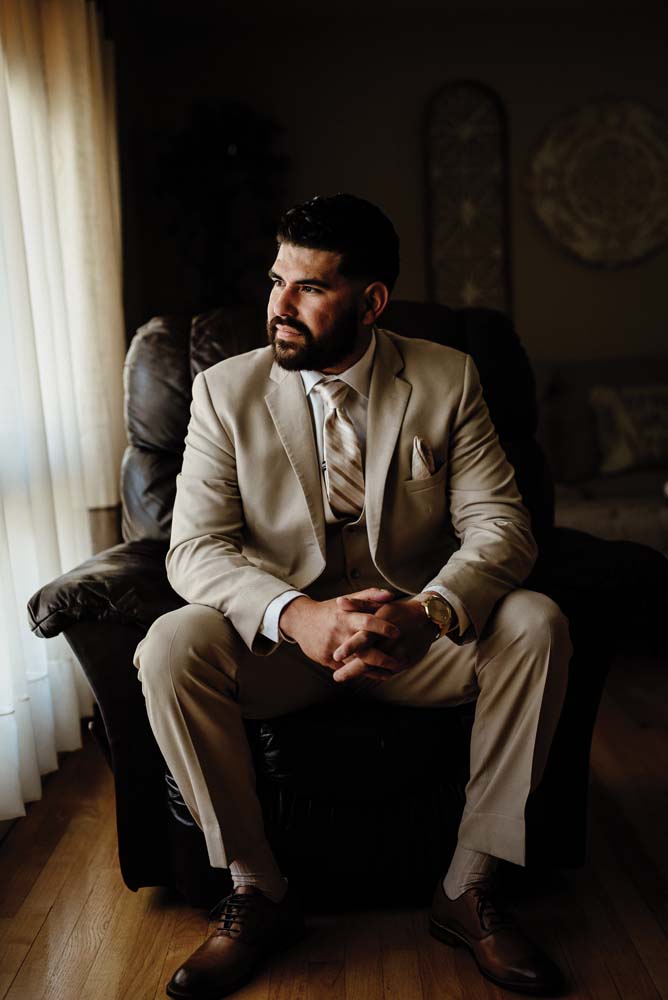 Describe Your Wedding Vision
The vision I had for our wedding was romance. I pictured Bella and Edward's wedding from Twilight. I loved the trees, the flowers, and candles and knew that had to be a part of our big day too. Kim, our photographer, took us to Gabis Arboretum for our engagement session and we knew that was it, that's where we would say 'I Do'! Gabis had a ton of options to choose from and we decided on the Pavilion since we never know what our weather will bring. Michelle, at Unveiled Floral & Events would then handle the rest with flowers, drapery and decor to bring our vision to life.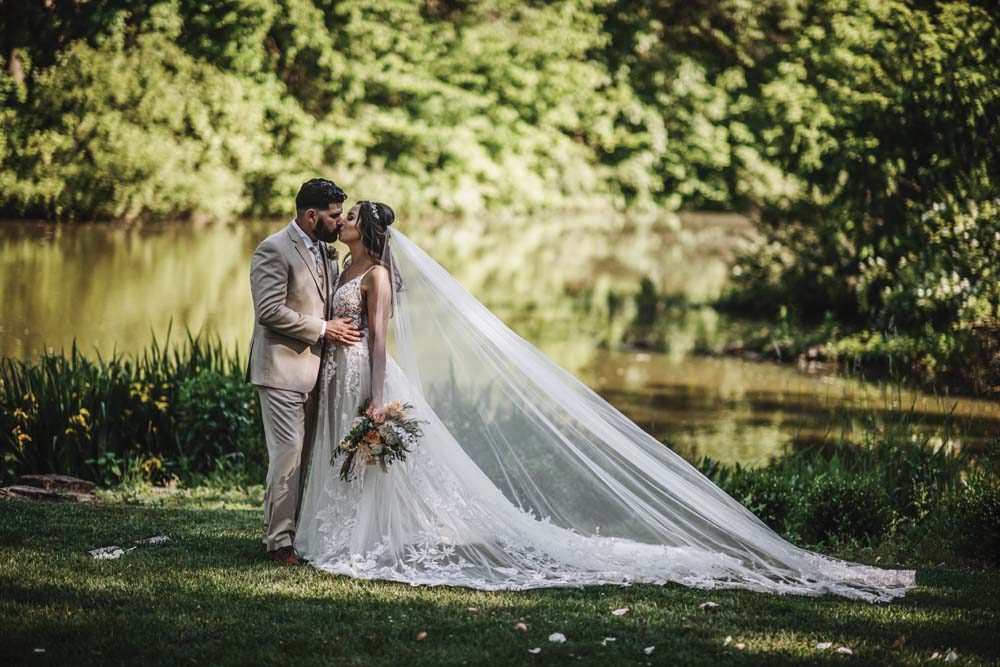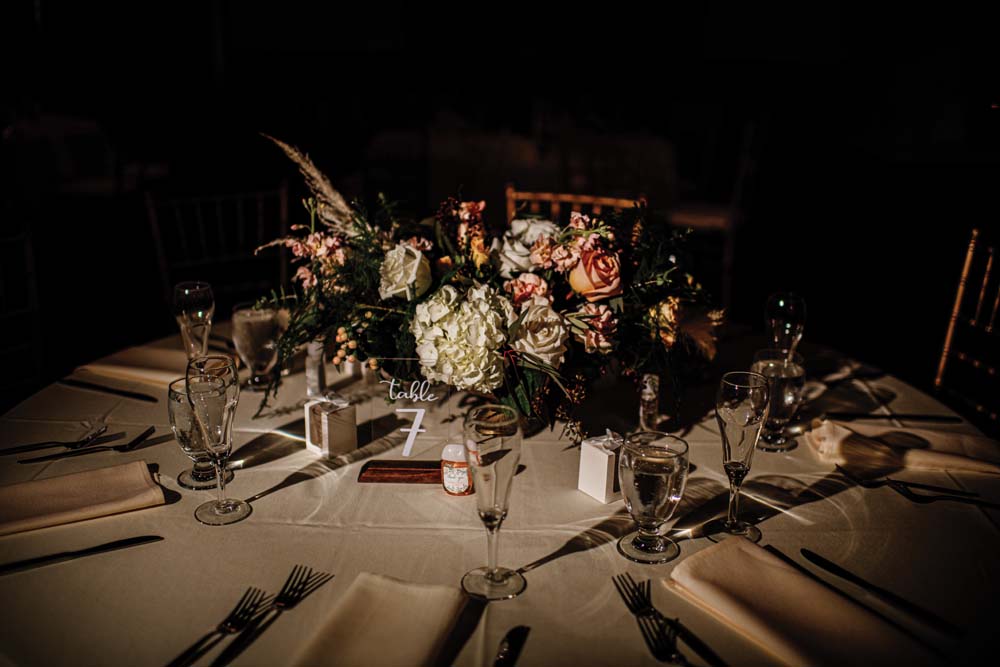 Your Advice to Engaged Couples
Our advice to engaged couples would be to sit and go over what you both want for a wedding and in a marriage. Make a guest list and a budget so you know what to look for when shopping around. Going to bridal expos also helps because most are free and vendors often give out coupons if you book with them. Before meeting with any vendors, look up questions to ask and make a list to take with. Lastly, we would recommend having a wedding planner for the day of, if that is an option for you.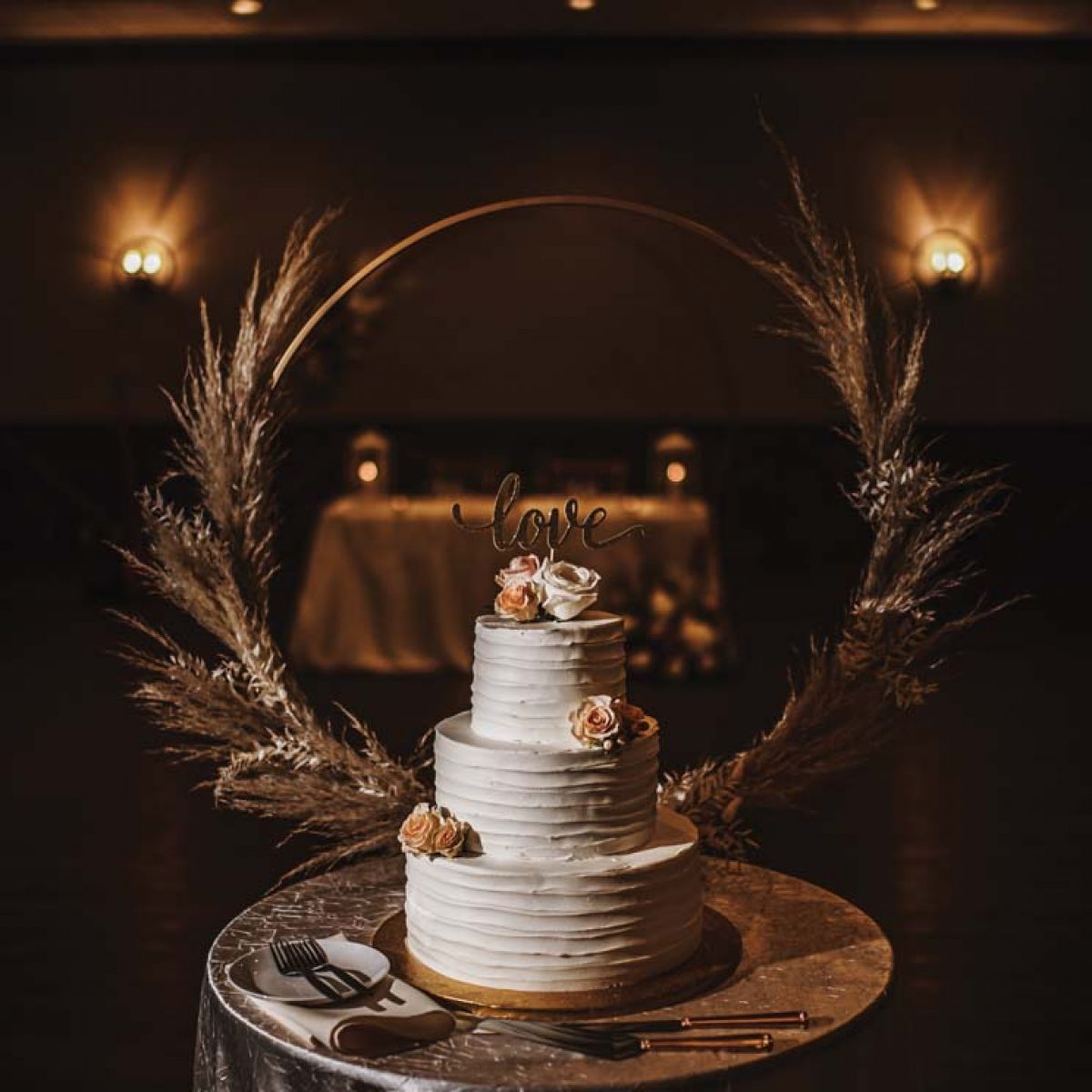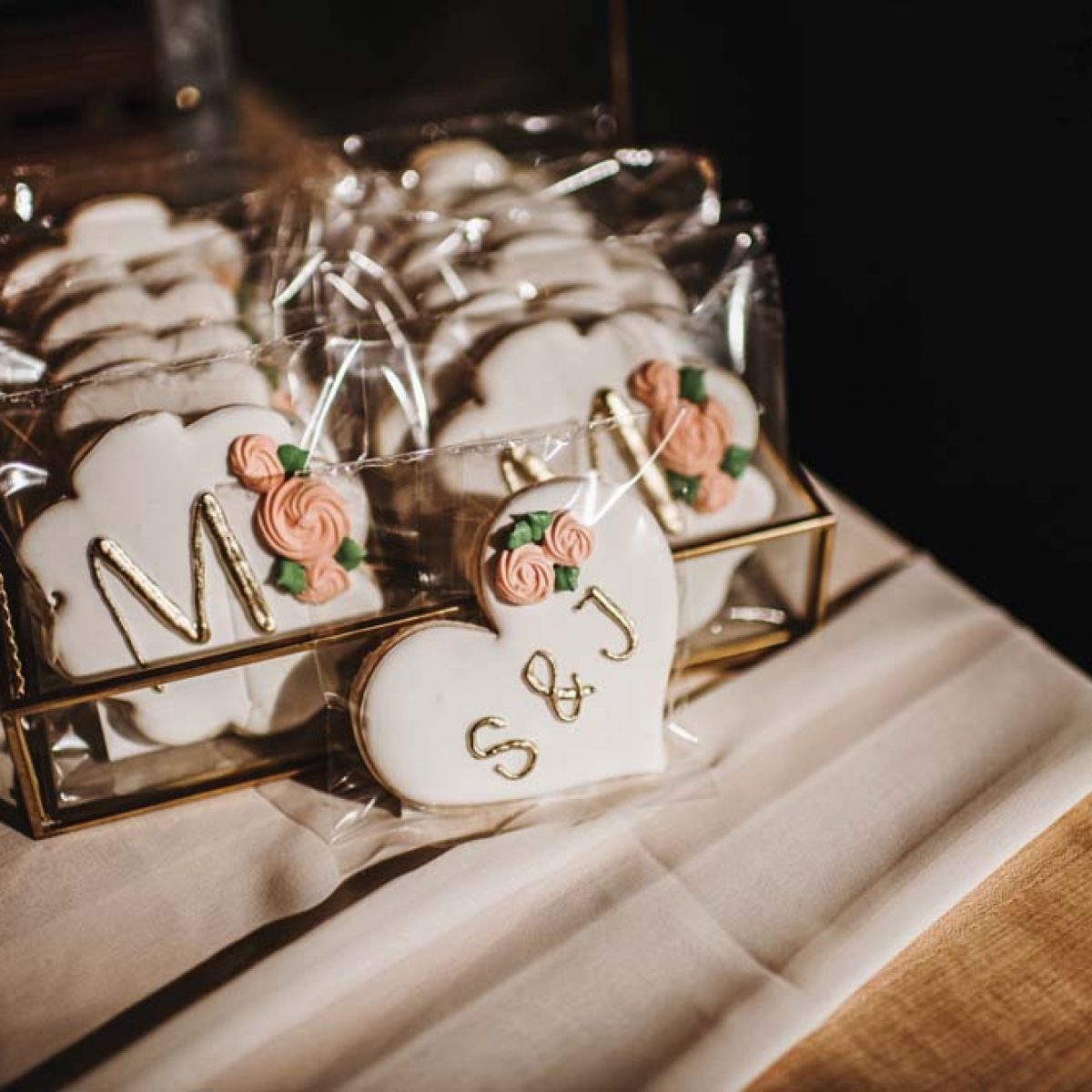 Describe Your Wedding Day
Our wedding day was beautiful. God let me dial up the weather because it was a hot 87 degrees. Everything went as scheduled and I arrived at Gabis where we first did a "no look" back to back and read each other a special note. I didn't expect us to get as emotional as we did. Shortly after, my brothers walked me down the aisle to him while Rachael played "You and I" by John Legend. Rev Klukken performed our ceremony and incorporated our faith and traditions to make it even more special. After the vows, we were FINALLY a married couple! We then proceeded to The Market Events for our cocktail hour and reception for a night filled with love, family and friends.