The Bride's Perspective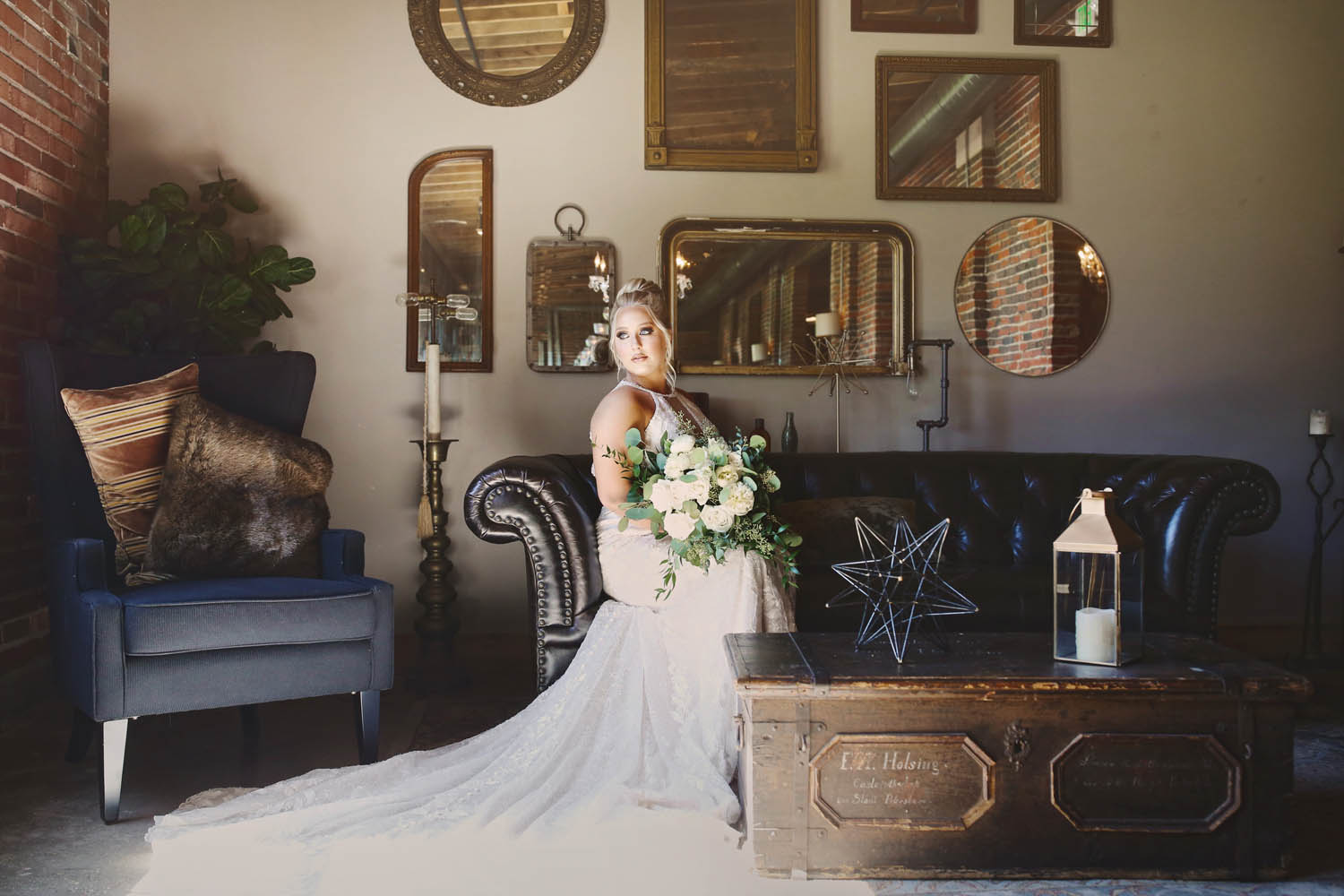 Describe your wedding vision
I envisioned our wedding to have a classic elegance with a touch of rustic elements here and there. I told myself that when I looked back on our wedding day, I wanted something that would withstand the test of time; something I would love forever. My vision was mostly minimalistic with the focus being on the floral arrangements and of course, us as a couple. Honestly, all I wanted was to just get married to the man of my dreams followed by a huge dance party 😉 
Describe your wedding day
Our wedding, though thrown for a loop with the pandemic, was nothing short of magical. Everything was perfect from the ceremony to the reception. My bridal party and I started the day off in the bridal suite at The Armory to get ourselves ready. Everything was very relaxed thanks to the amazing staff who set it all up. My flowers arrived and basically took my breath away; Tracy at Camille's had white Peonies flown from Holland just for my bouquet. All the vendors seriously went above and beyond to make our day so special. Our ceremony was so beautiful and we exchanged vows under a floral decorated arch. After that, all there was left to do was eat, dance, and be merry and that's exactly what we did! Guests finished the night off with some amazing popcorn provided by The Dutch Kernel and a little more dancing. Our day felt like a dream and I wish I could relive it everyday! 
Your advice to engaged couples
My advice to engaged couples—As a wedding vendor, do not wait to book your favorite vendor!! Dates book up so quickly and you don't want to be without your first choice for your big day!
As a bride— I know this is so cliche, but it's the truth…take a second to take everything in. Look at everything you've worked hard to put together and look at all the loved ones that came to celebrate the love between you and your bride or groom. The day FLIES by, so this brings me to my other piece of advice, hire a videographer. It was so wonderful to be able to look back at our day through the perspective of someone else to relive those special memories. Lastly, don't sweat the small stuff. Going through constant changes in the middle of a pandemic definitely reminded me of this: the ONLY thing that truly matters at the end of the day is that you are marrying the love of your life.