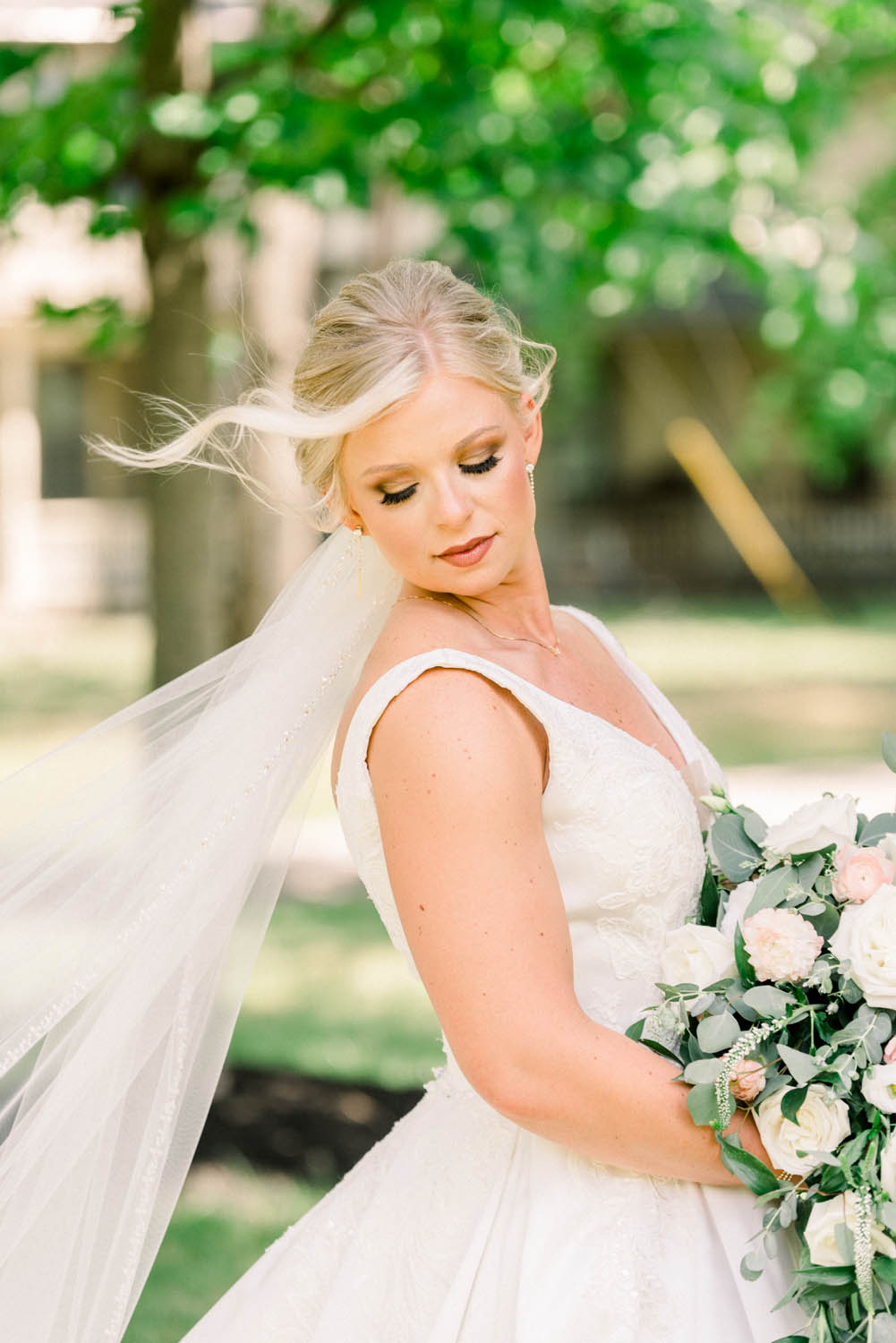 The Bride's Perspective
Describe your wedding vision
It was important for us to find a venue where we could host all our wedding festivities.  With half of our guests being from out of state, Josh and I wanted to be able to accommodate as best we could. We wanted a location that provided a one stop shop for our guests upon arrival.  With the hotel, lake, and event hall, Oakwood Resort was our perfect venue.  We envisioned an intimate ceremony that would completely surprise everyone, as our affection for one another isn't generally something we normally display. Both of our parents having been married 30 years plus, was also something we wanted to highlight. We wanted the day to reflect our personality as a couple and as individuals, so we kept the décor relatively simple. With the lakeside scenery, all we really needed to do was allow the beauty, already surrounding us, to shine. 
Describe your wedding day 
The day was genuine, filled with an immense amount of love, laughter and joy.  It honestly felt like an amazing dream.  While the days leading up to our wedding day were incredibly stressful, there is absolutely nothing we would have changed.  Even with the masks and hand sanitizer, our day went off without a hitch.  We had beautiful weather, amazing food, and even enjoyed a boat ride to our reception with our bridal party. Being able to share such a momentous occasion with all of our favorite people, in the same place for the first and most likely the last time, is something we will forever cherish.   
Advice for couples
Take time to enjoy the engagement. It's such an exciting time!
Hire a videographer. This was one of the best, if not the best, decisions we made. The day goes by so fast and there's so much you don't get to see. Having those experiences documented, allows you to see the wedding day from your guests point of view.
Make the day yours.  The purpose of the day is to mark the beginning of your shared life together, so be intentional with what feels right to you as a couple and make sure it's with the people who matter most. Put focus on your ceremony, let your personality shine through your nuptials.  It's easy to stand up and repeat the same lines as others have done before, but this is your one chance to let everyone know why you're getting married and what it means to you.