From the Vendor's Perspective: La Petite Fleuriste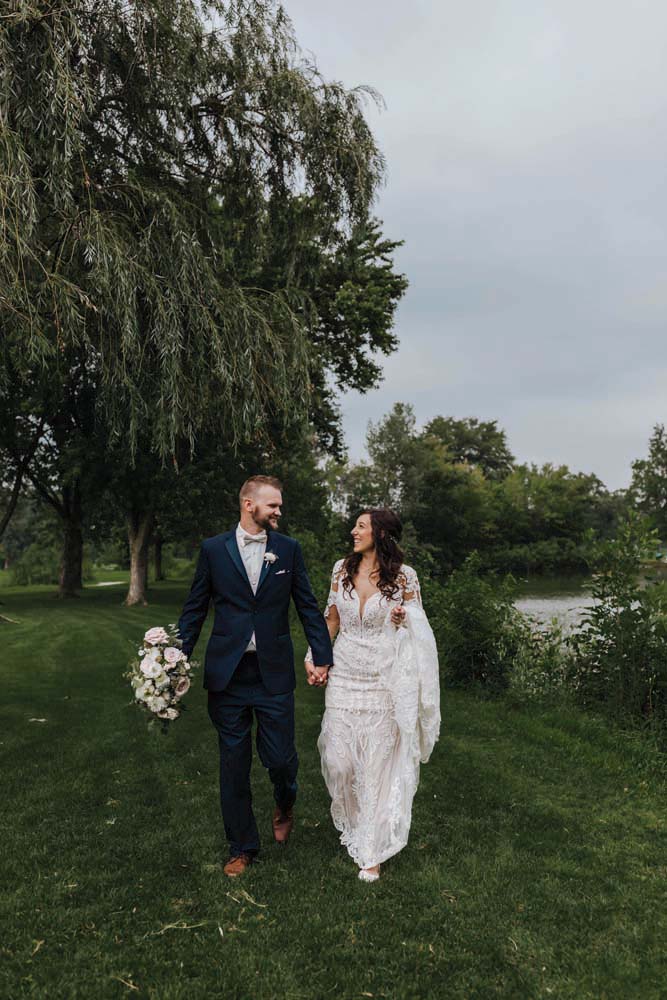 Melissa is my oldest and first real friend — we met in kindergarten. I can't even begin to describe how honored I was when Melissa not only asked me to do the flowers for hers and Kevin's wedding this past July, but also to stand up as a bridesmaid. I've only played this dual role one other time. While it does add some stress to the day, I wouldn't want it any other way.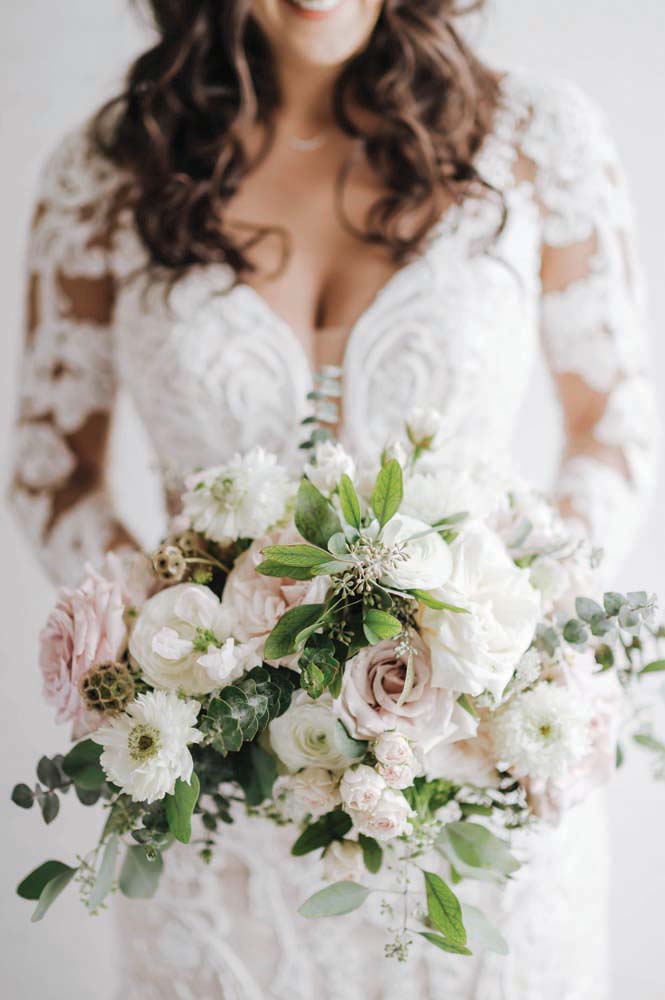 The planning process started by confirming my availability across several summer dates. After all, how could I stand up in a wedding if I had to work all day? Once we found a date, I provided a long, detailed list of my favorite vendors across Northwest Indiana. Essentially, Melissa planned her wedding with my dream team of vendors. Her wedding colors – blush, white, and champagne – gave the wedding a romantic summer vibe.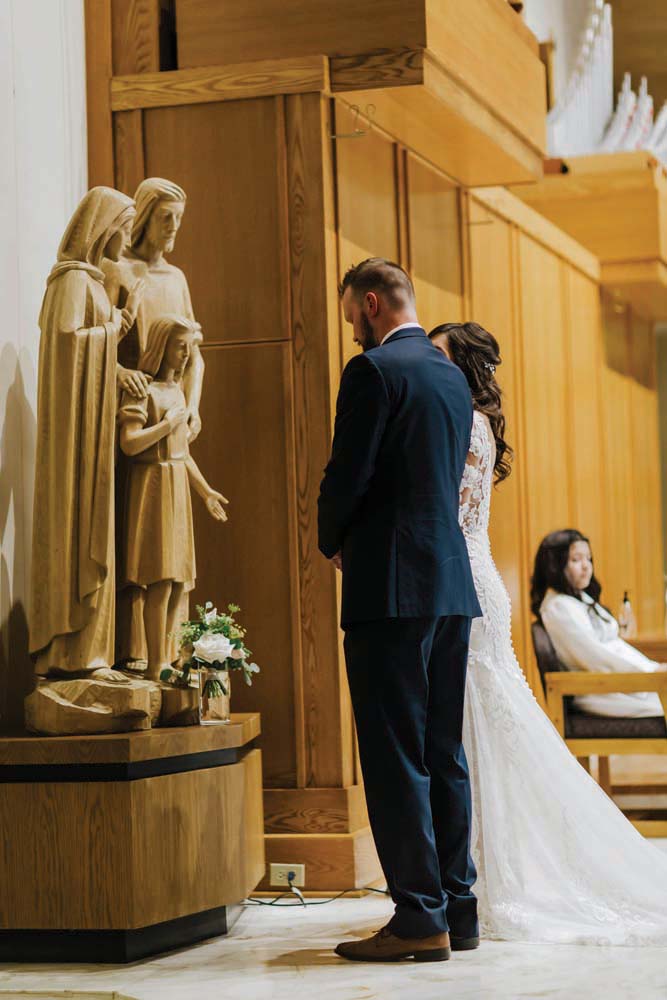 The wedding took place in our hometown of Munster, with the ceremony at her childhood church, St. Thomas More. The reception was held at the Wicker Park Social Center, right down the street from the church. While the short commute was one nice perk for this location, Wicker Park also provides an amazing backdrop for bridal party photos.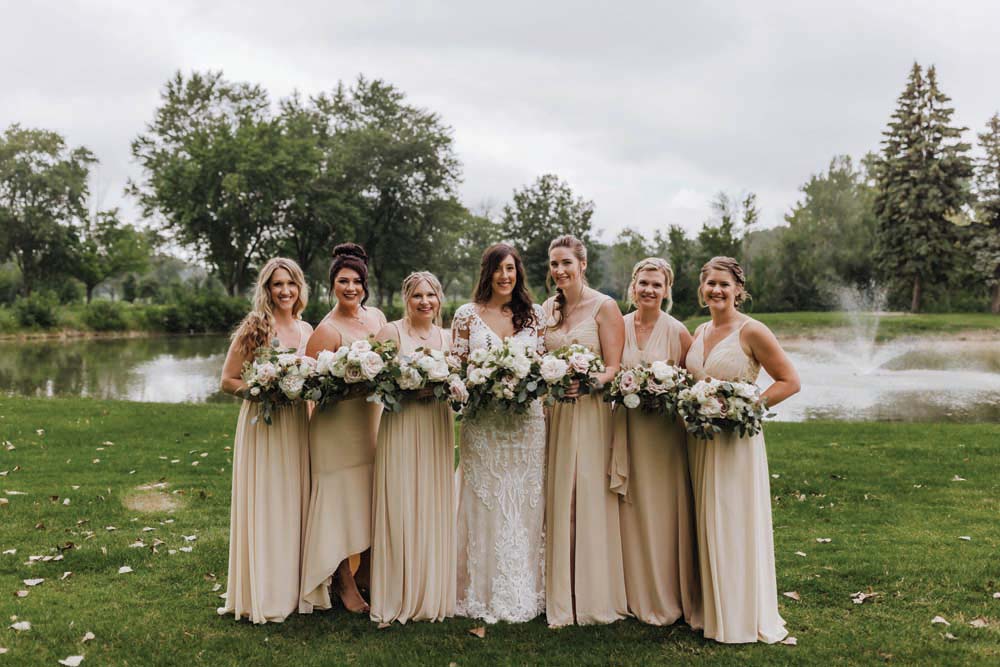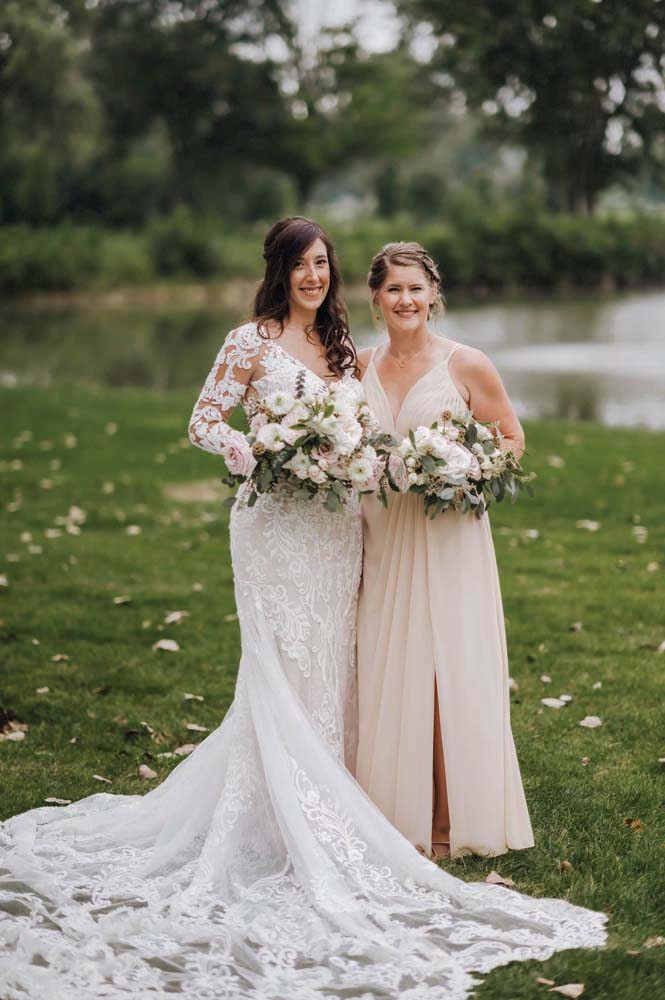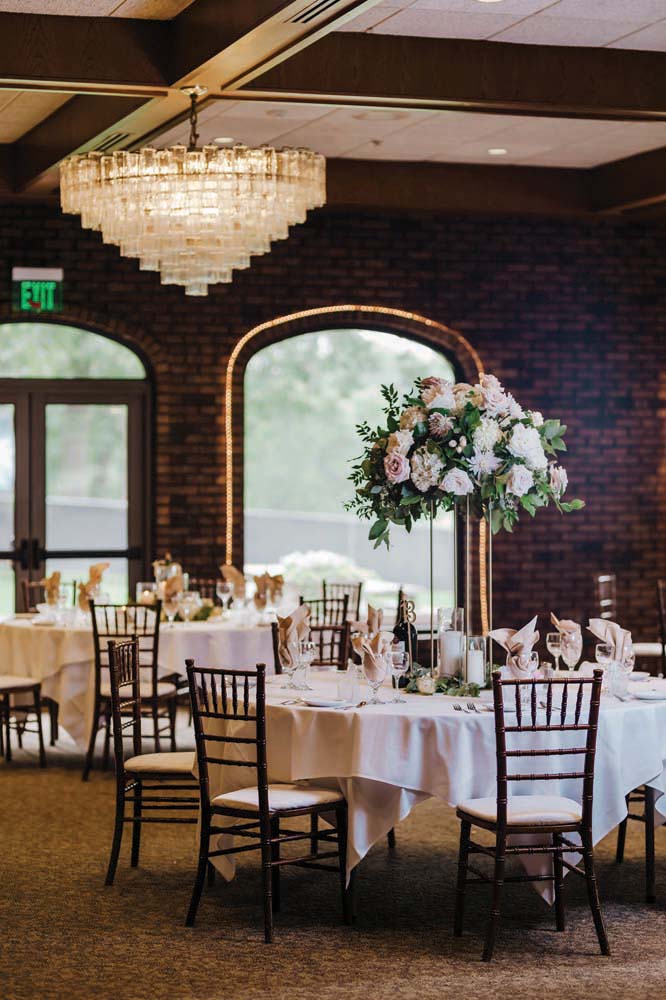 I mentioned earlier the added stress involved in playing double duty as the florist and a bridesmaid. Fortunately, the day was flawless!
I was able to start my day with Melissa and the rest of the bridal party getting my hair and makeup done. My amazing team led the reception set-up, so I only had to jump over to Wicker Park for about an hour to add some final touches to the florals. By the time the ceremony started, I was no longer in work mode and was able to fully enjoy my time as a bridesmaid.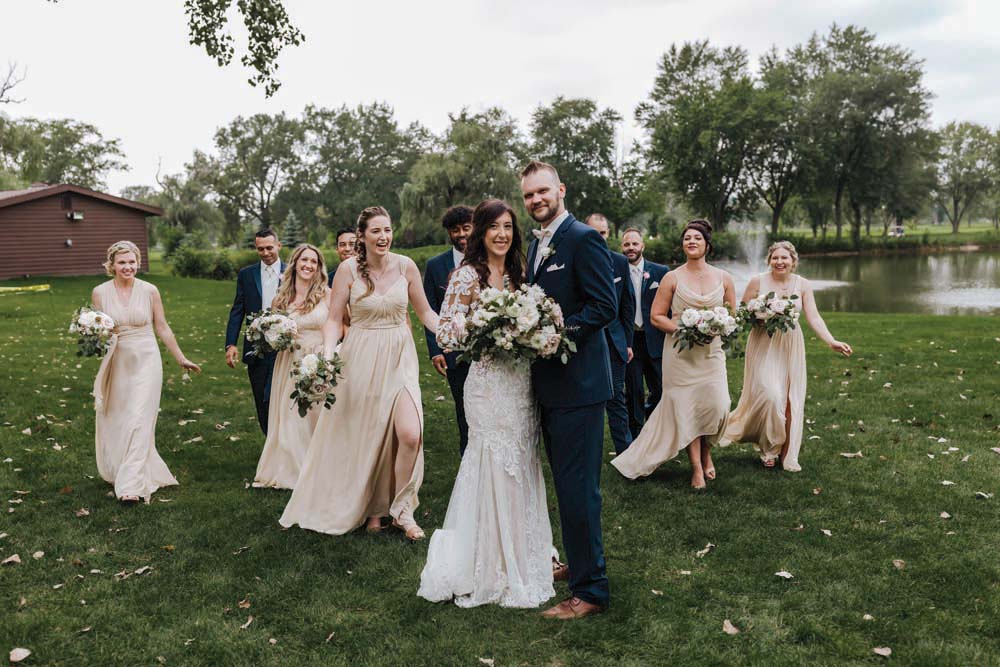 As an added bonus, there was a detail we couldn't have planned for – the weather. We had the most gorgeous 75 degree and sunny July day to celebrate, perfect for Melissa to rock her long sleeve dress from Something Blue Bridal.