From the Bride's Perspective: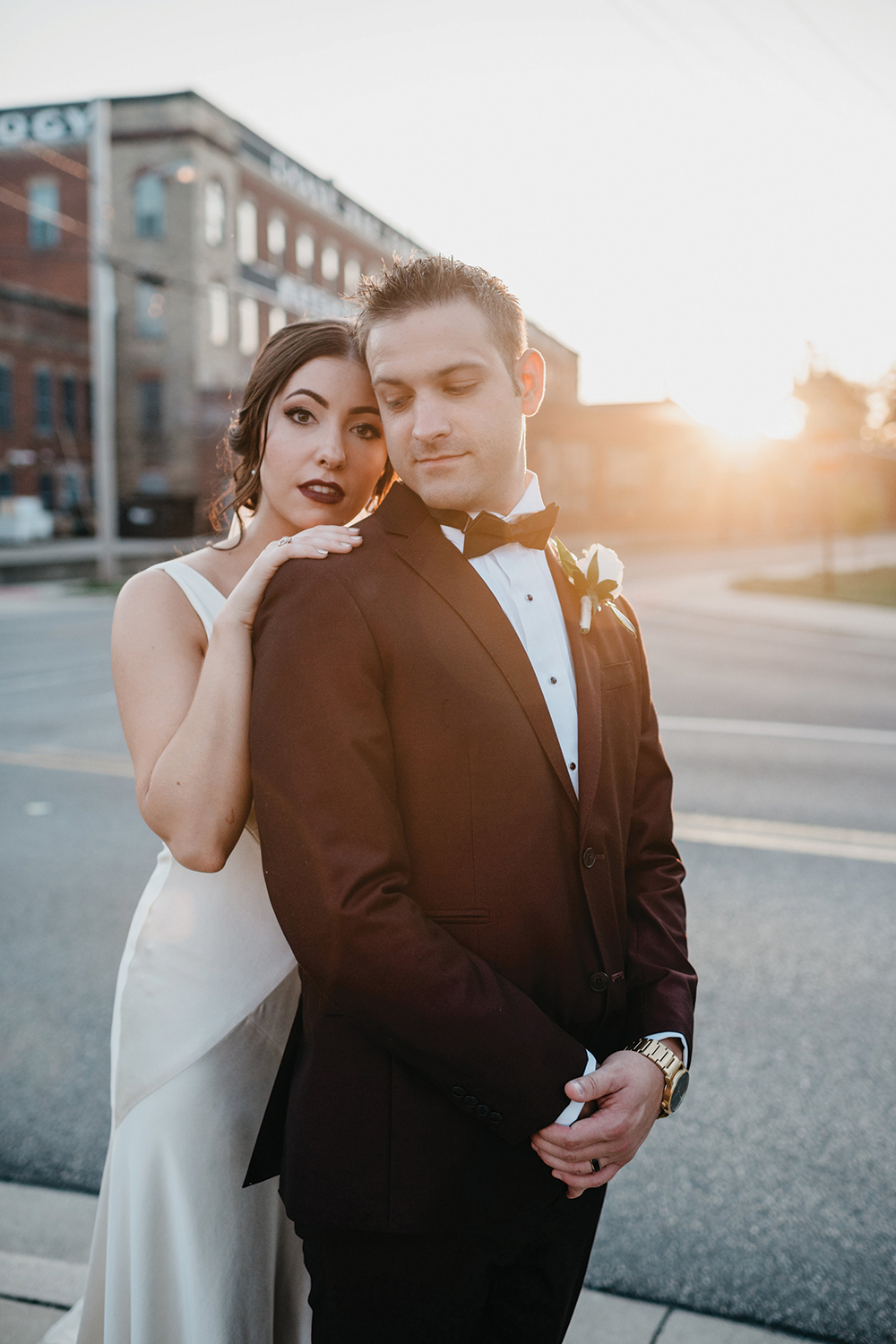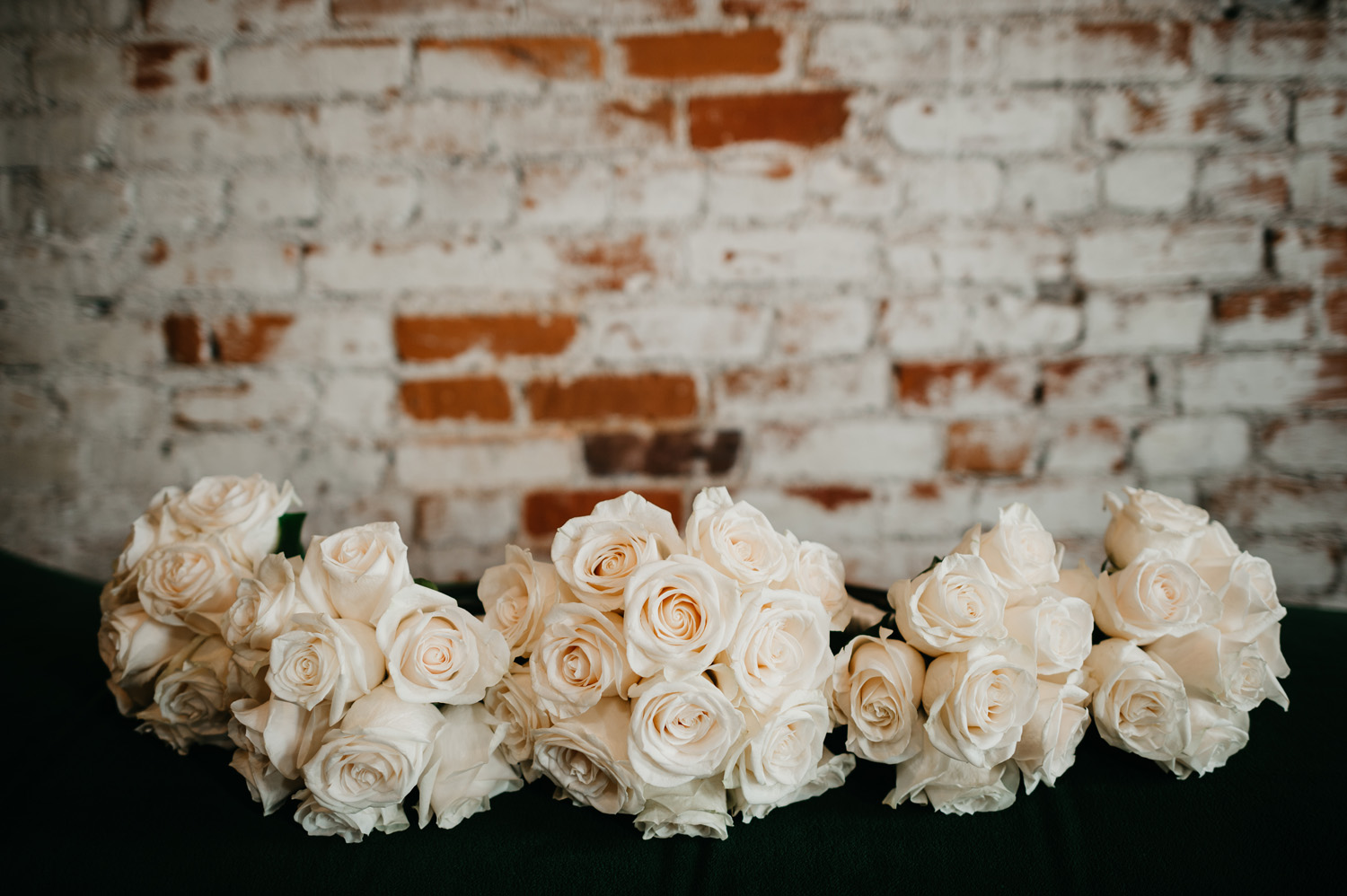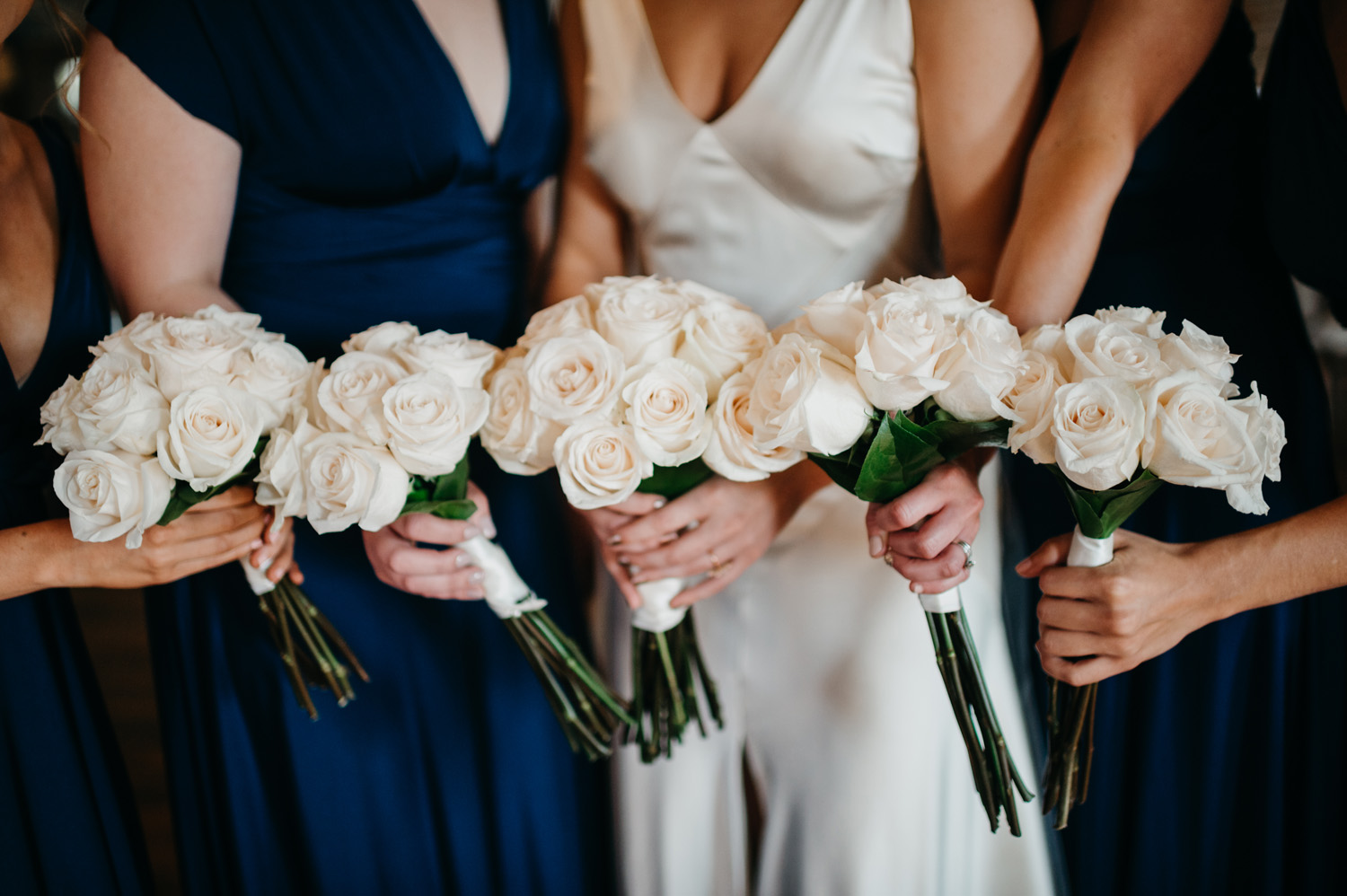 Describe Your Engagement 
Our engagement was so romantic and personal. After dating for over 6 years, we had talked about our future wedding day many times and we always liked the date September 22. Leading up to the proposal, Kris told me he had a special work event on 9/22/16, so I took the afternoon off work to join him. When I was all dressed up and ready to go, he played our favorite song, asked me to dance, then got down on one knee. Afterward, he surprised me with lunch at one of my favorite local restaurants. When we walked in, our families were waiting to celebrate with us!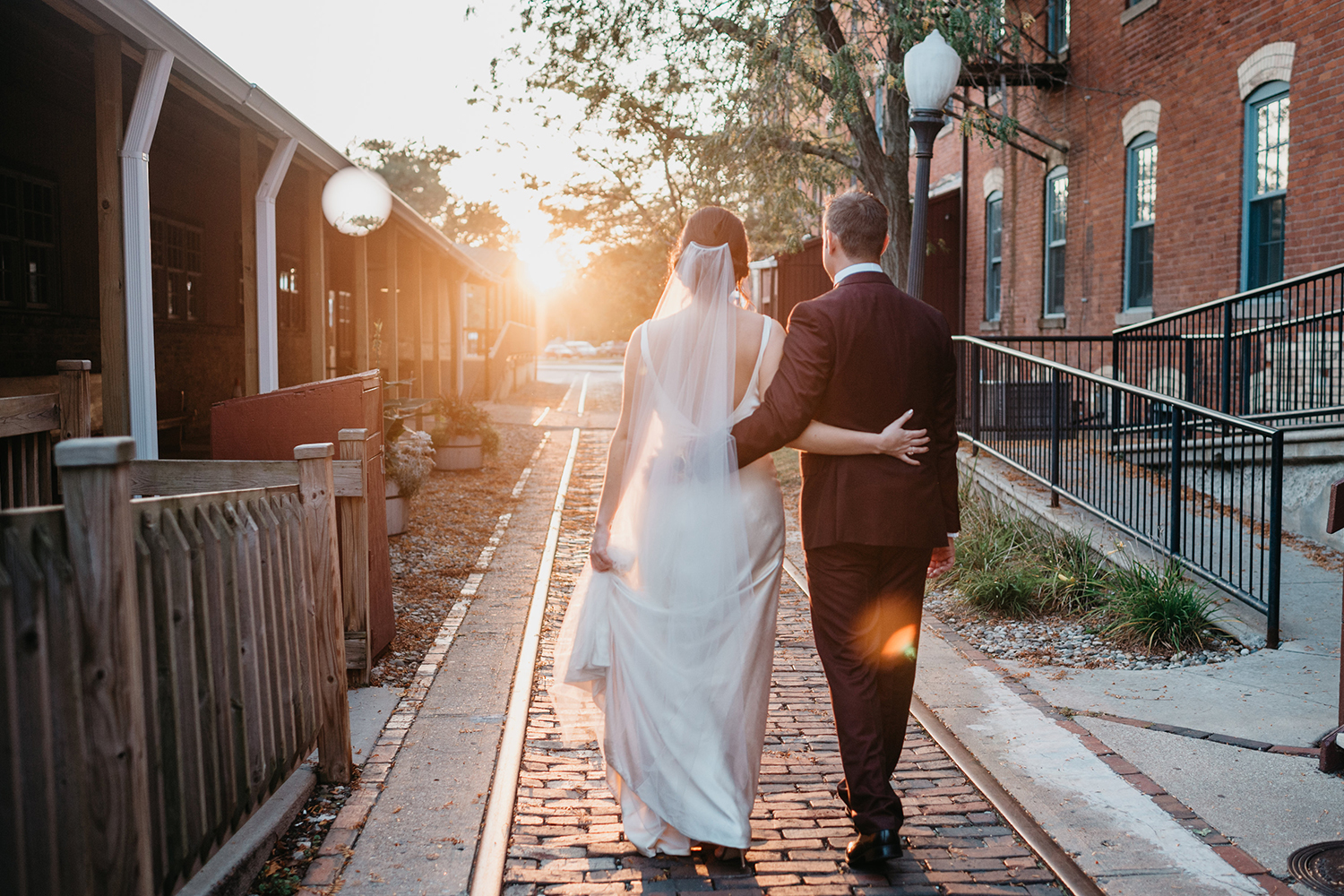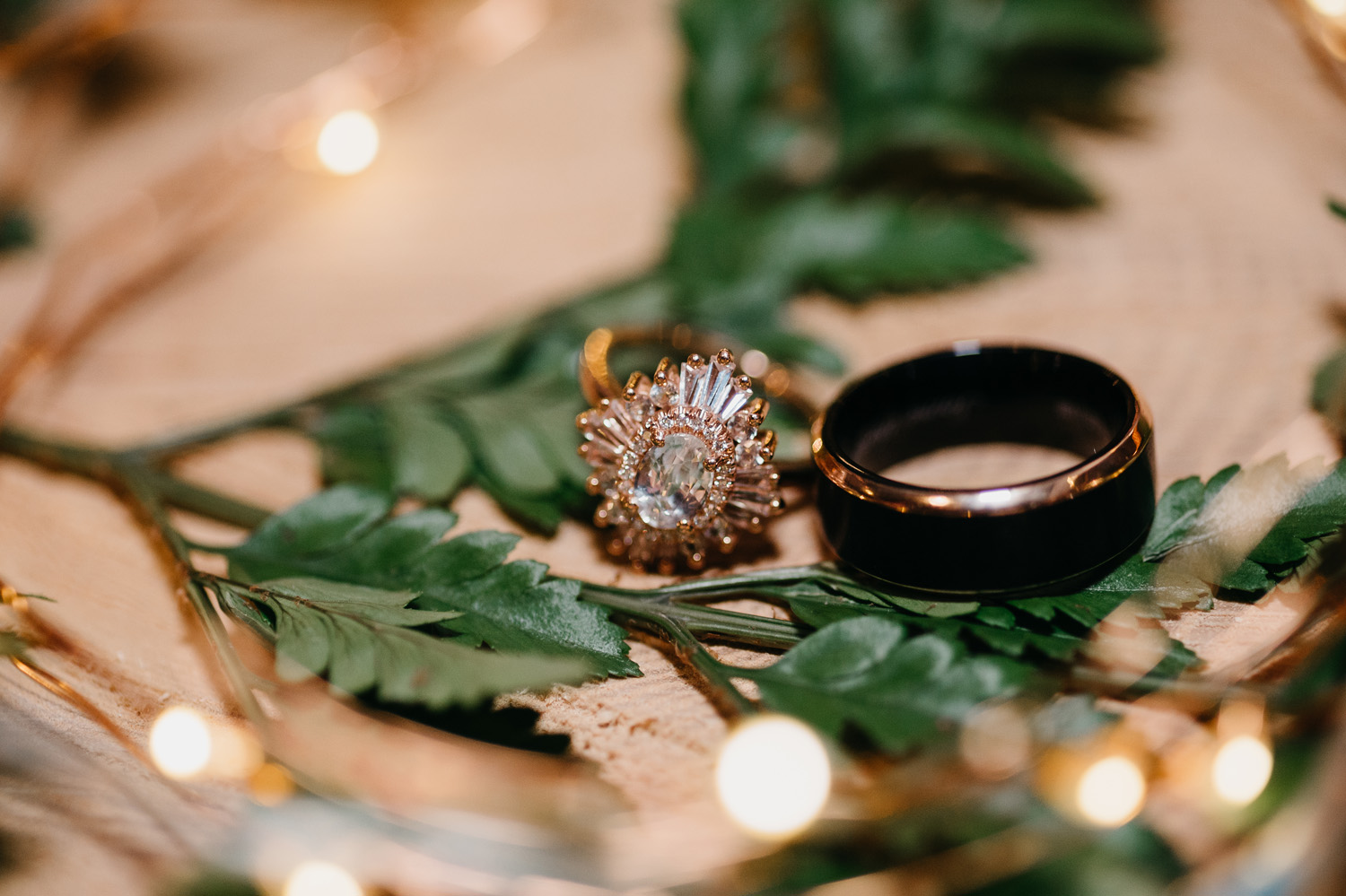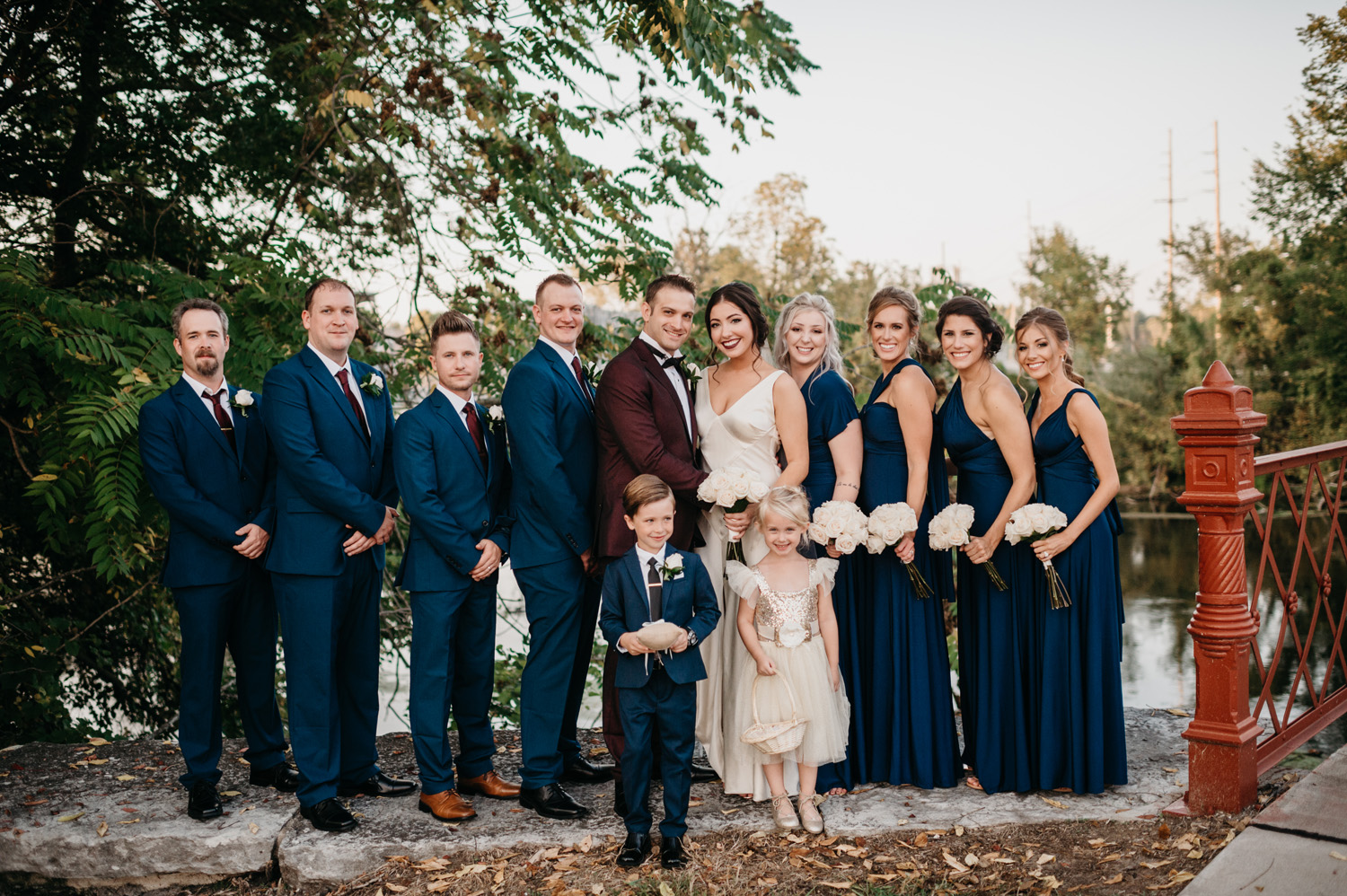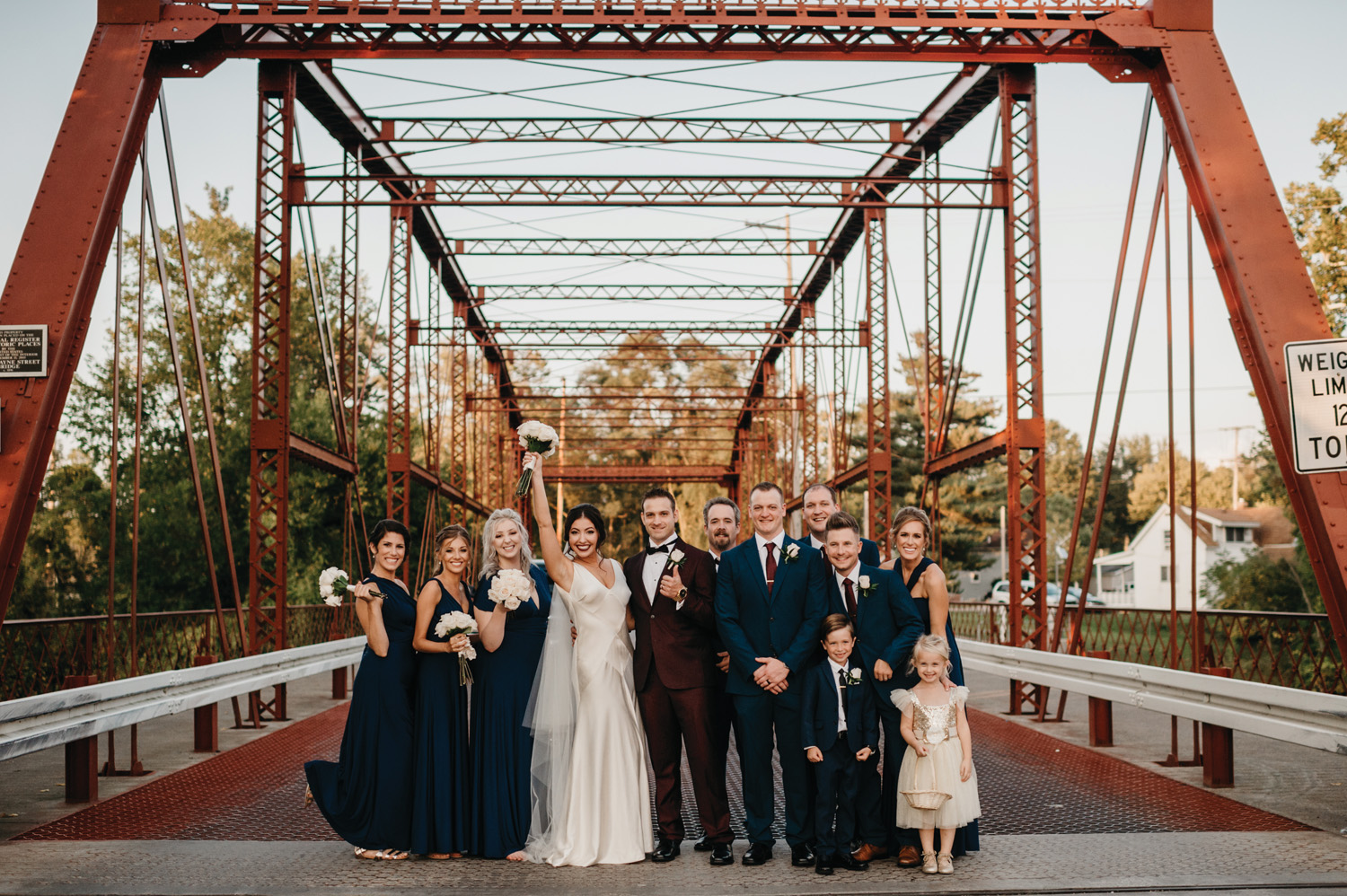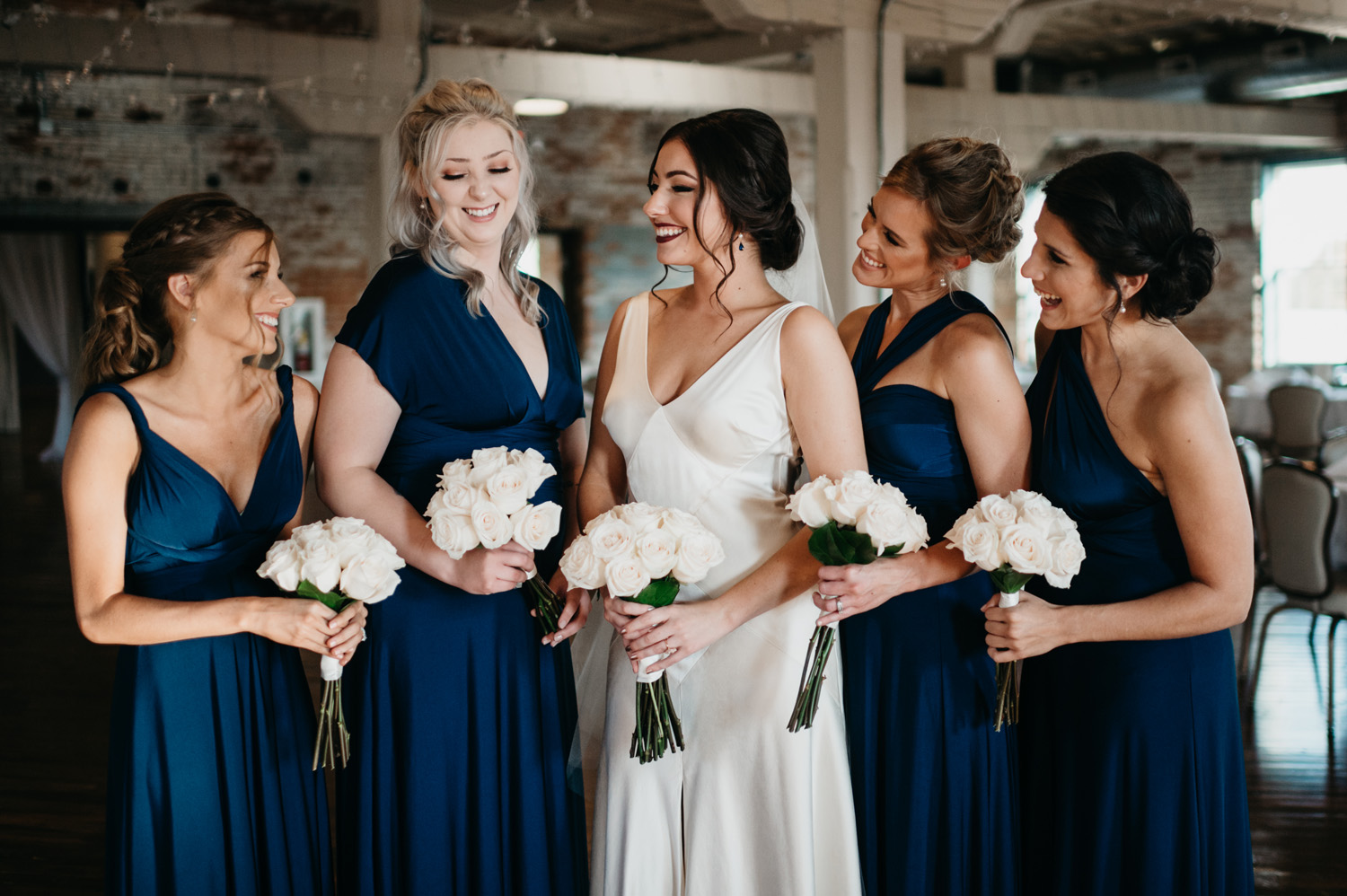 Describe Your Wedding Vision 
Timeless. I had always dreamt of an evening wedding in the fall, but I didn't necessarily want a "fall theme." For décor, I wanted a clean and simple ivory and gold color scheme, with a focus on lights and candles. As for the dress, I wanted something classic and chic. After years of performing in theatre, most dresses felt like a costume, and I ended up with a long list of "no's" (no lace, no bling, no ball gown…). When I found this pure silk gown, I finally felt like myself as a bride. Kris decided on the color scheme of navy and burgundy, with gold accents. This combination of colors was the perfect way to tie in the fall season in a sophisticated and subtle way, while allowing my groom to show off his unique sense of style in his burgundy suit!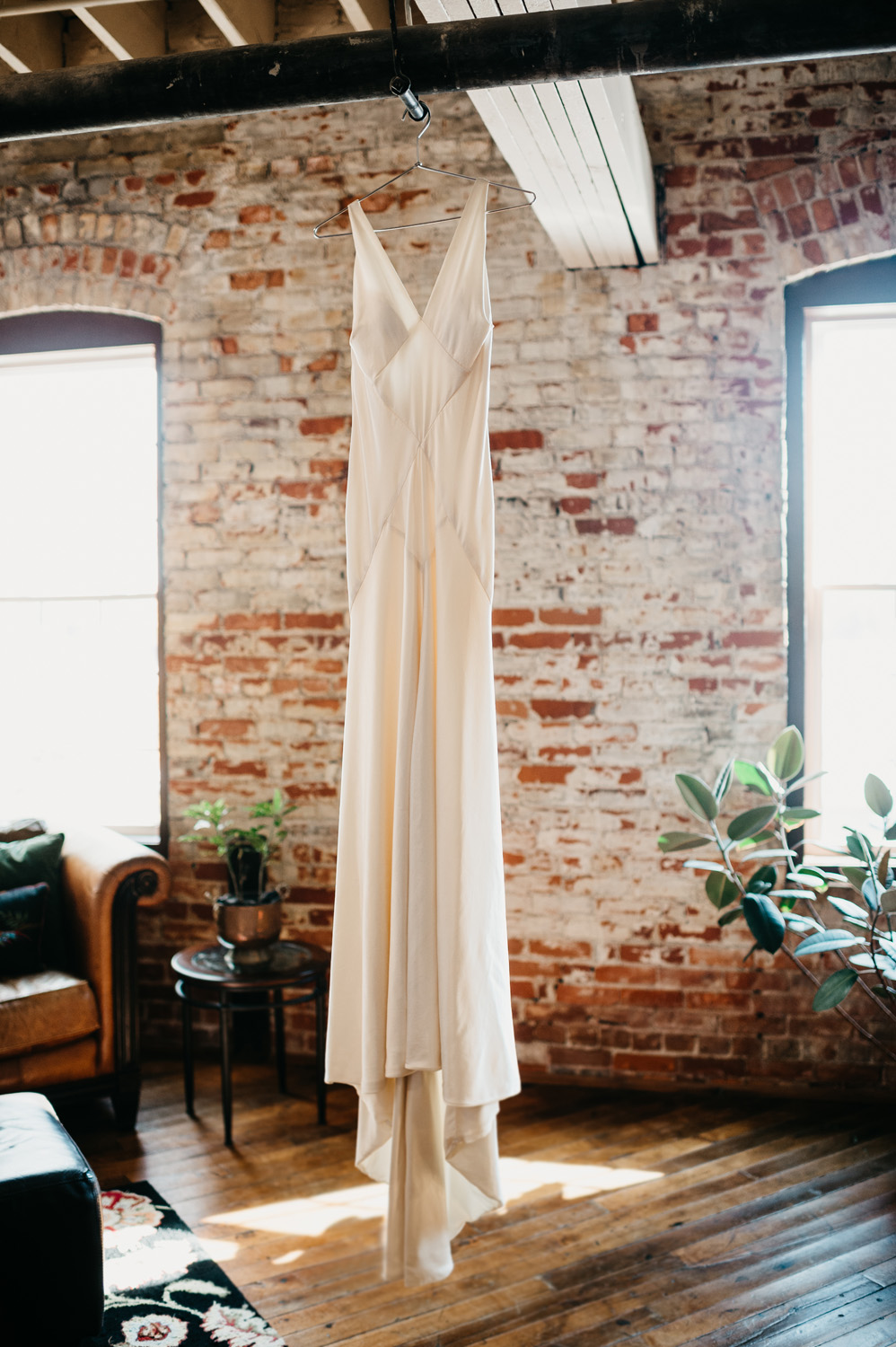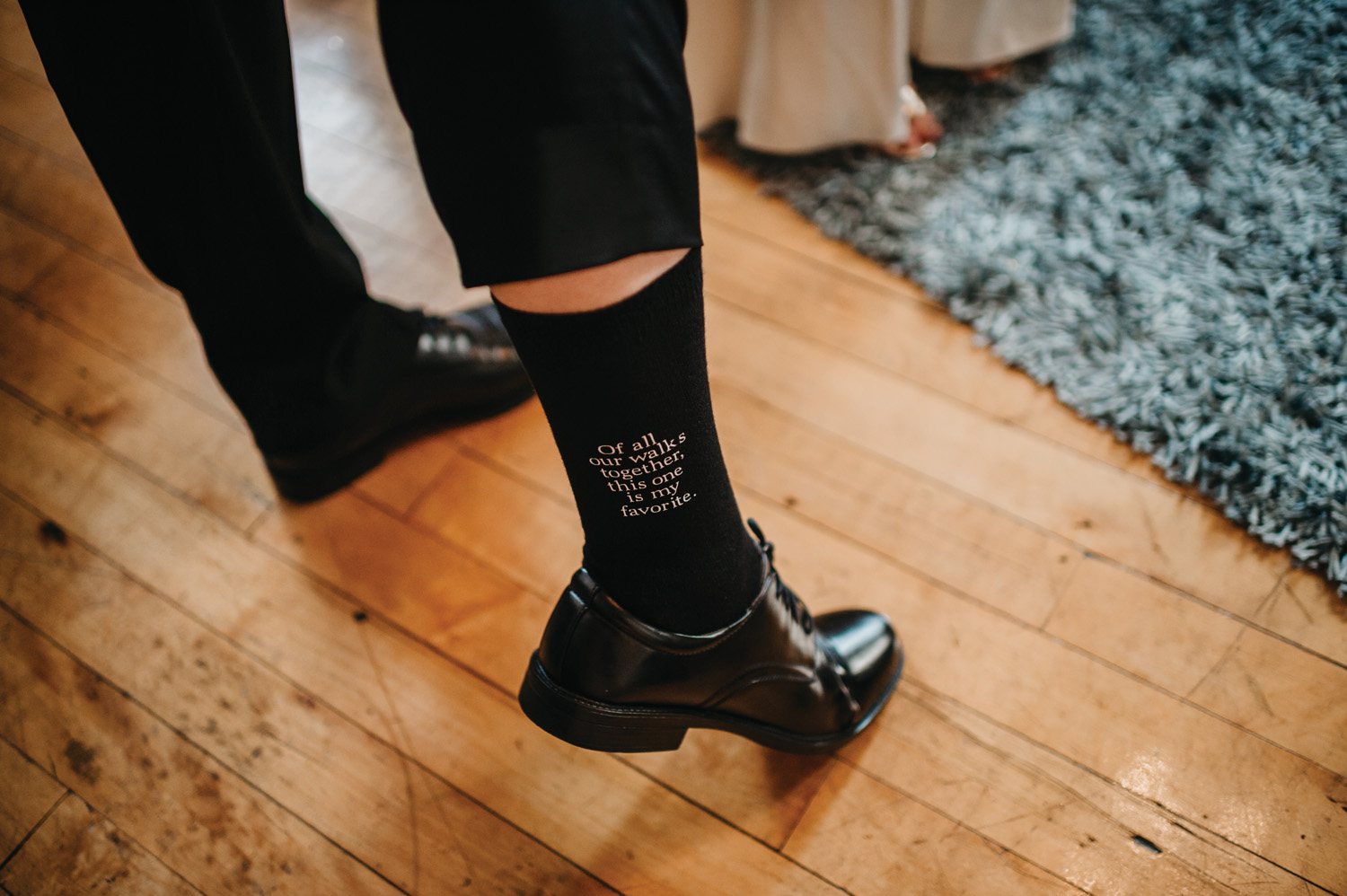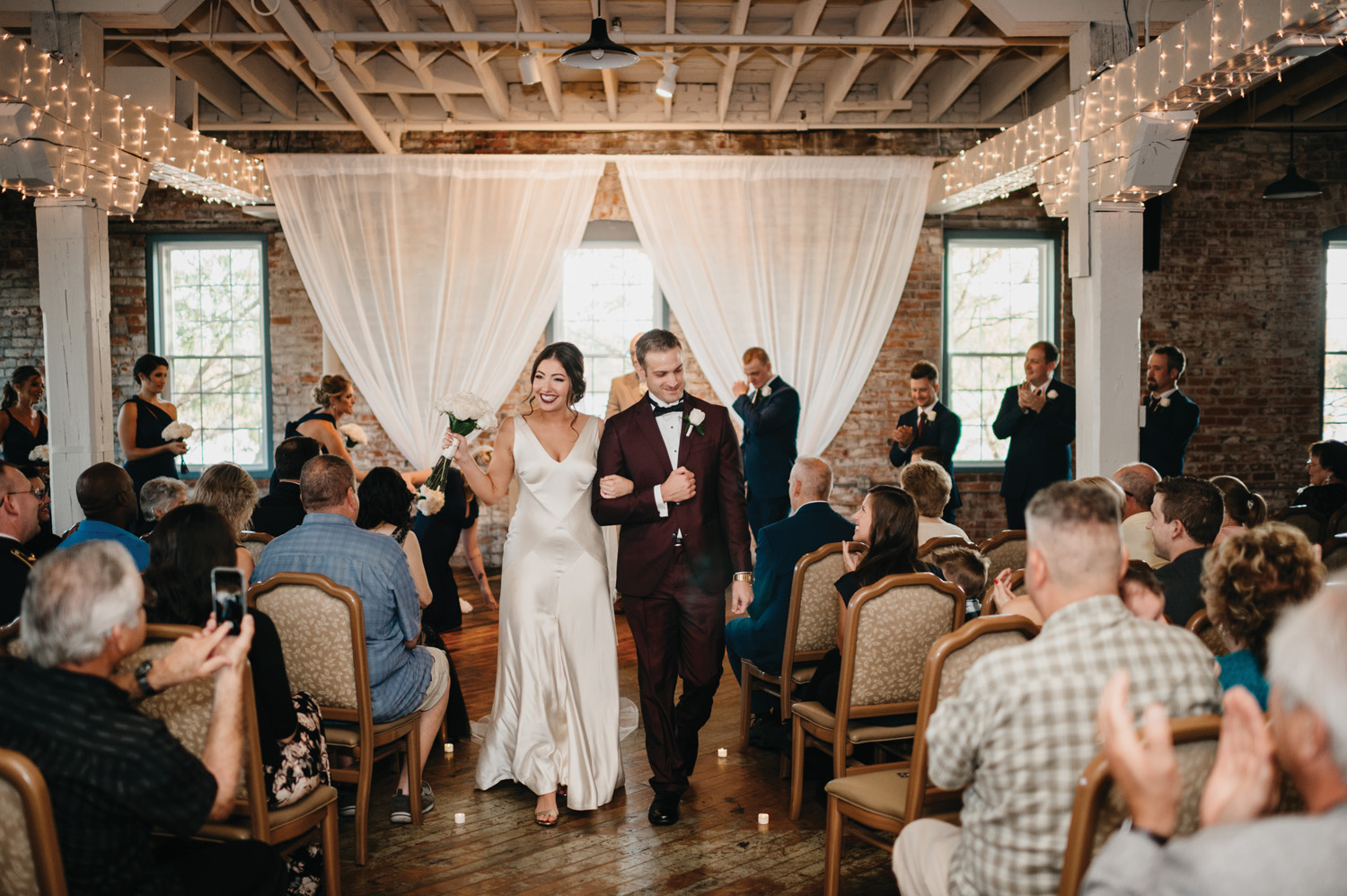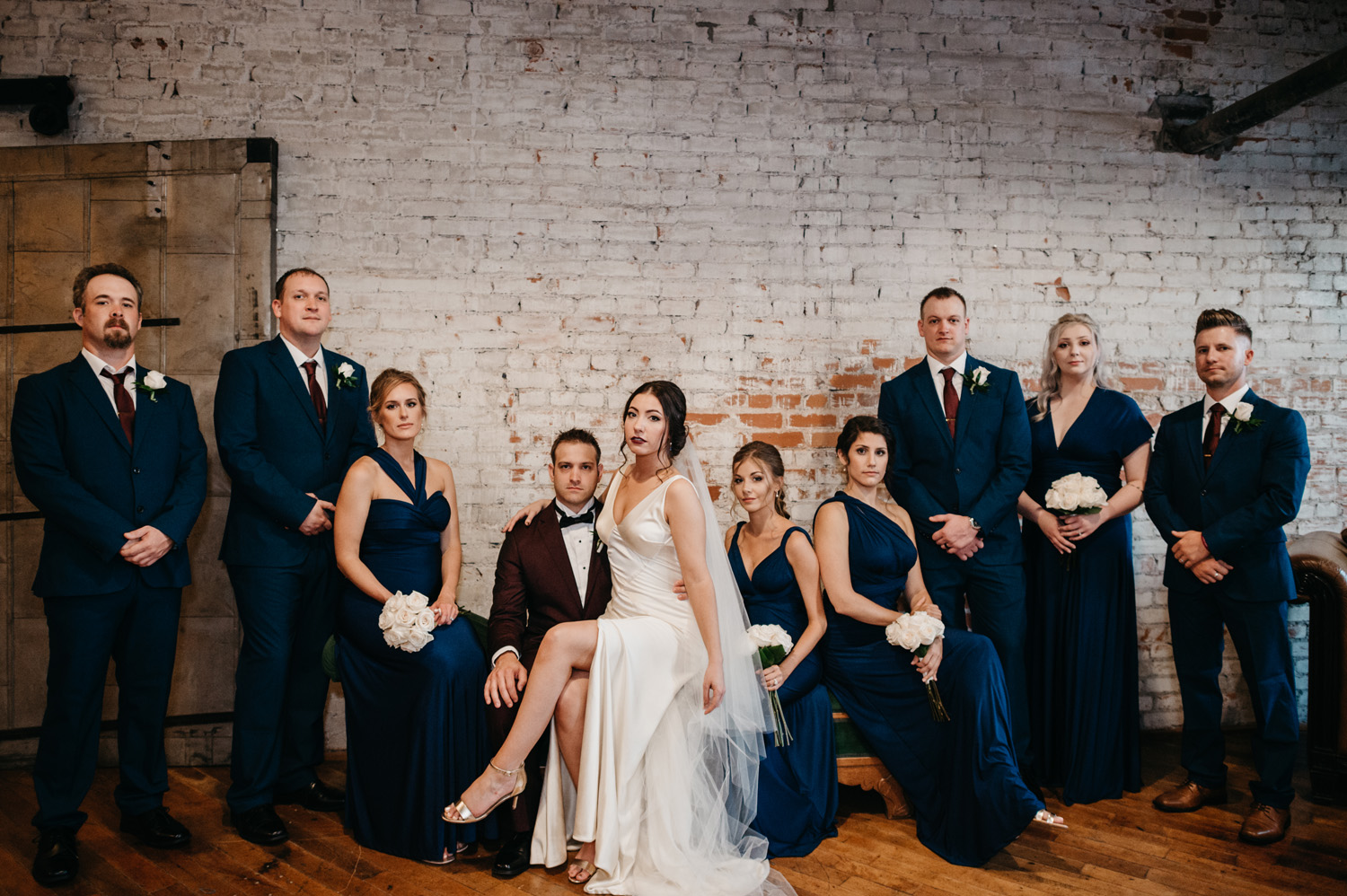 Describe Your Wedding Day 
Our wedding day was full of love and laughter. We got married exactly one year to the day after the proposal, on the date we had always wanted. While it was the first day of fall, it happened to be unusually hot. Thankfully, we had both our ceremony and reception at Bread & Chocolate, and it was a dream. Our guests loved the beautiful venue, and they were so happy that they didn't have to venture back out into the heat to travel to a second location. Our guests were complimentary towards all aspects of the day, from the venue and the catering, to the music and the flowers. It was the best day, and we had a blast dancing the night away with our loved ones!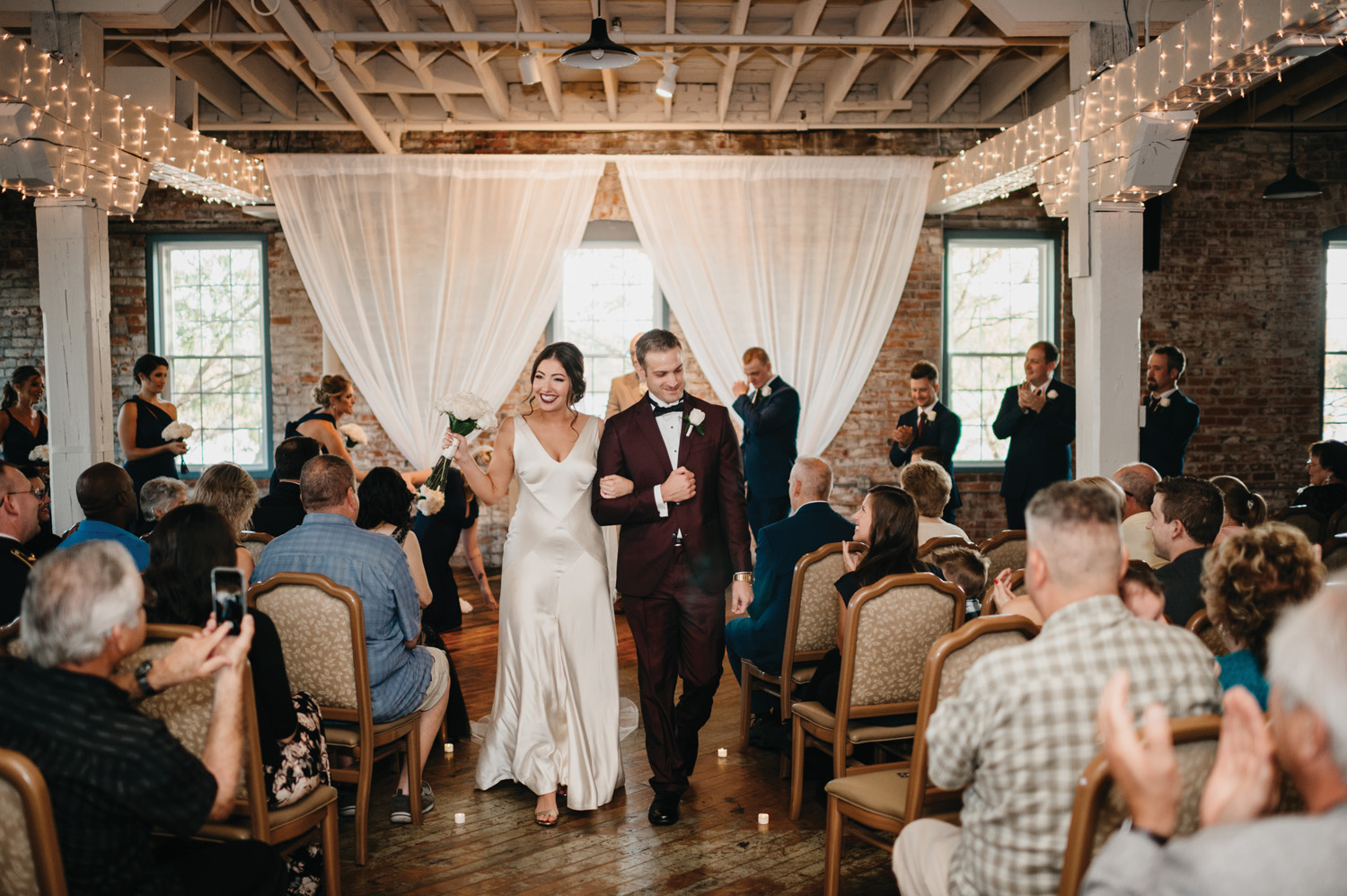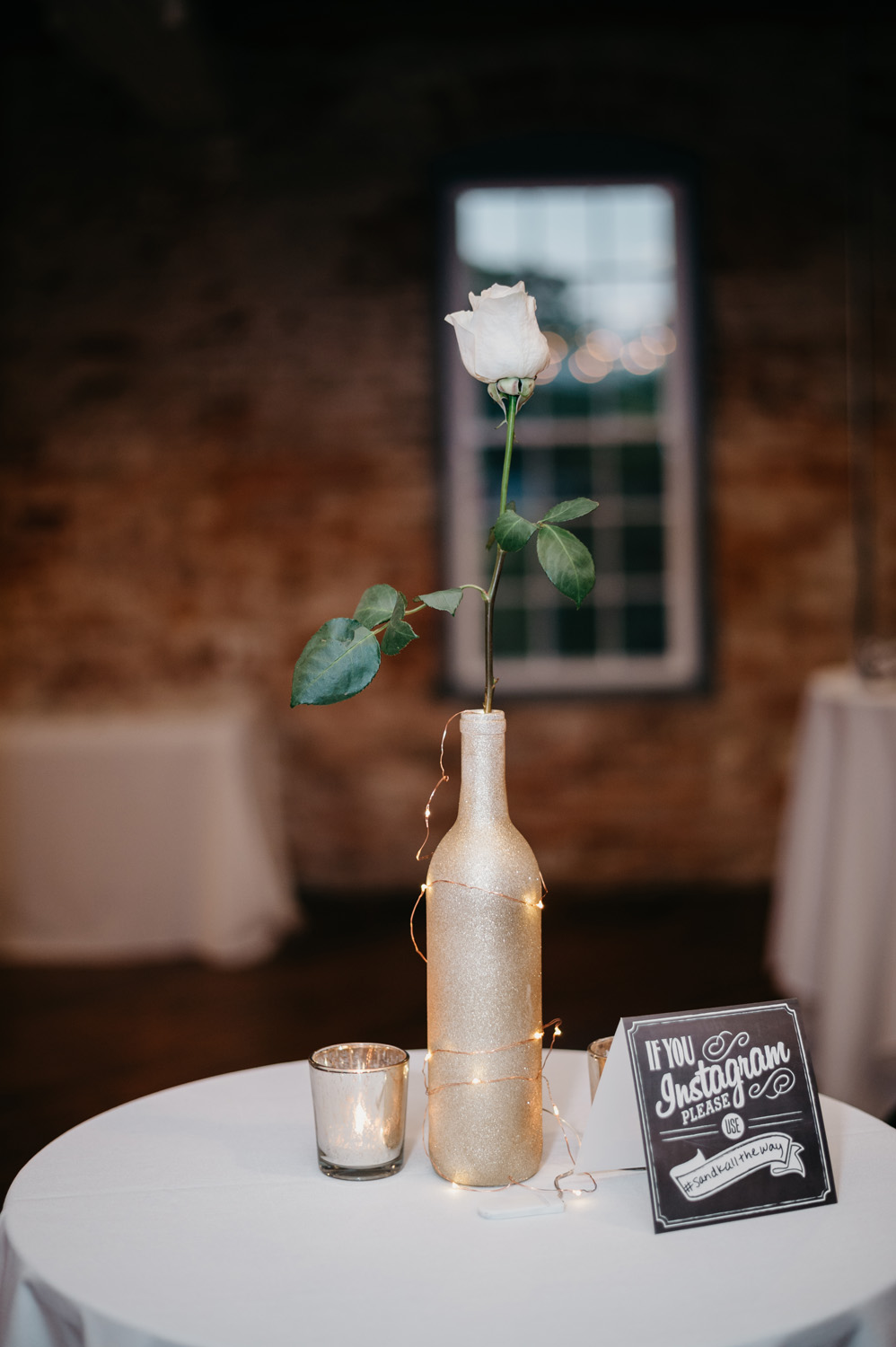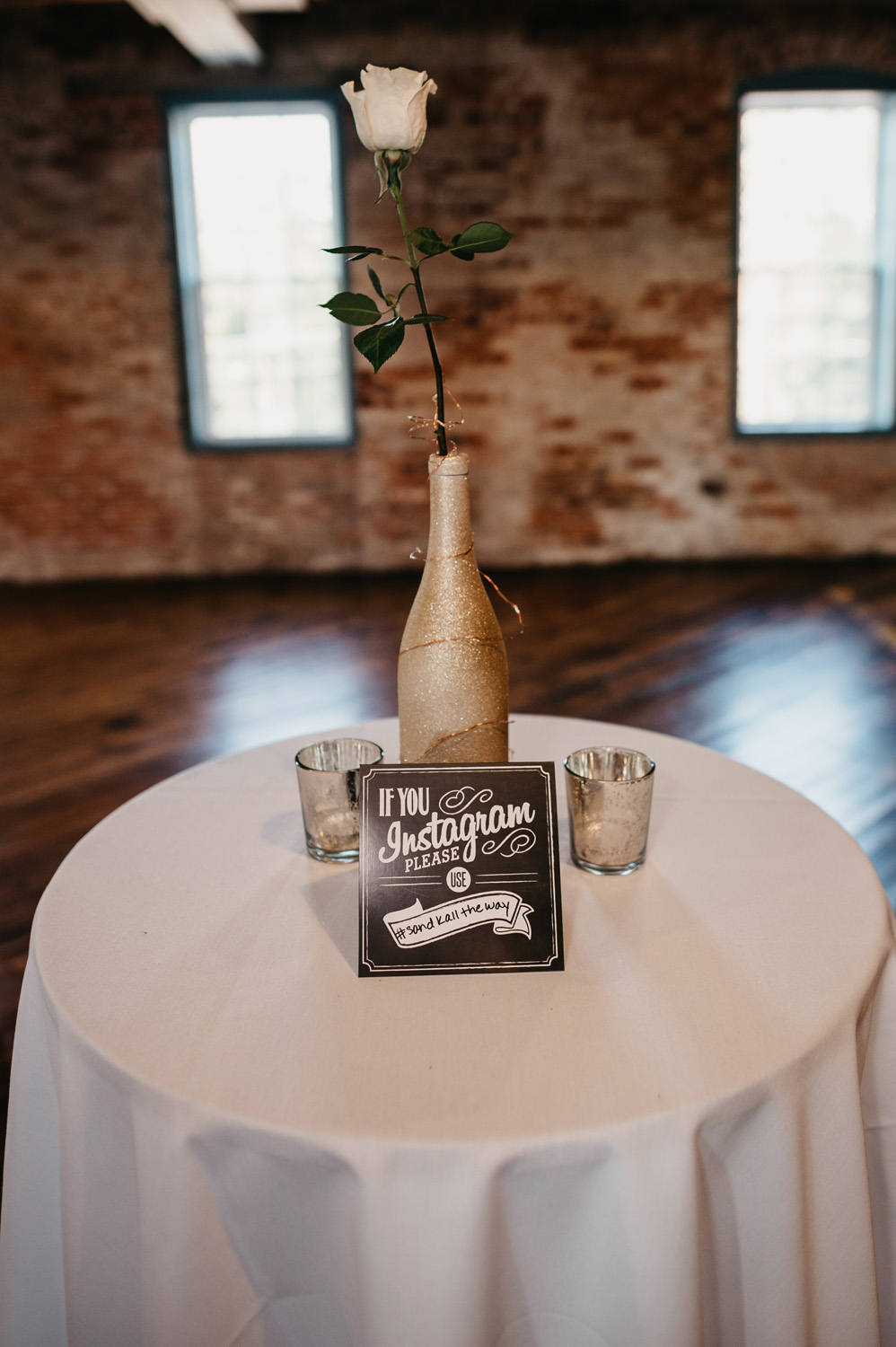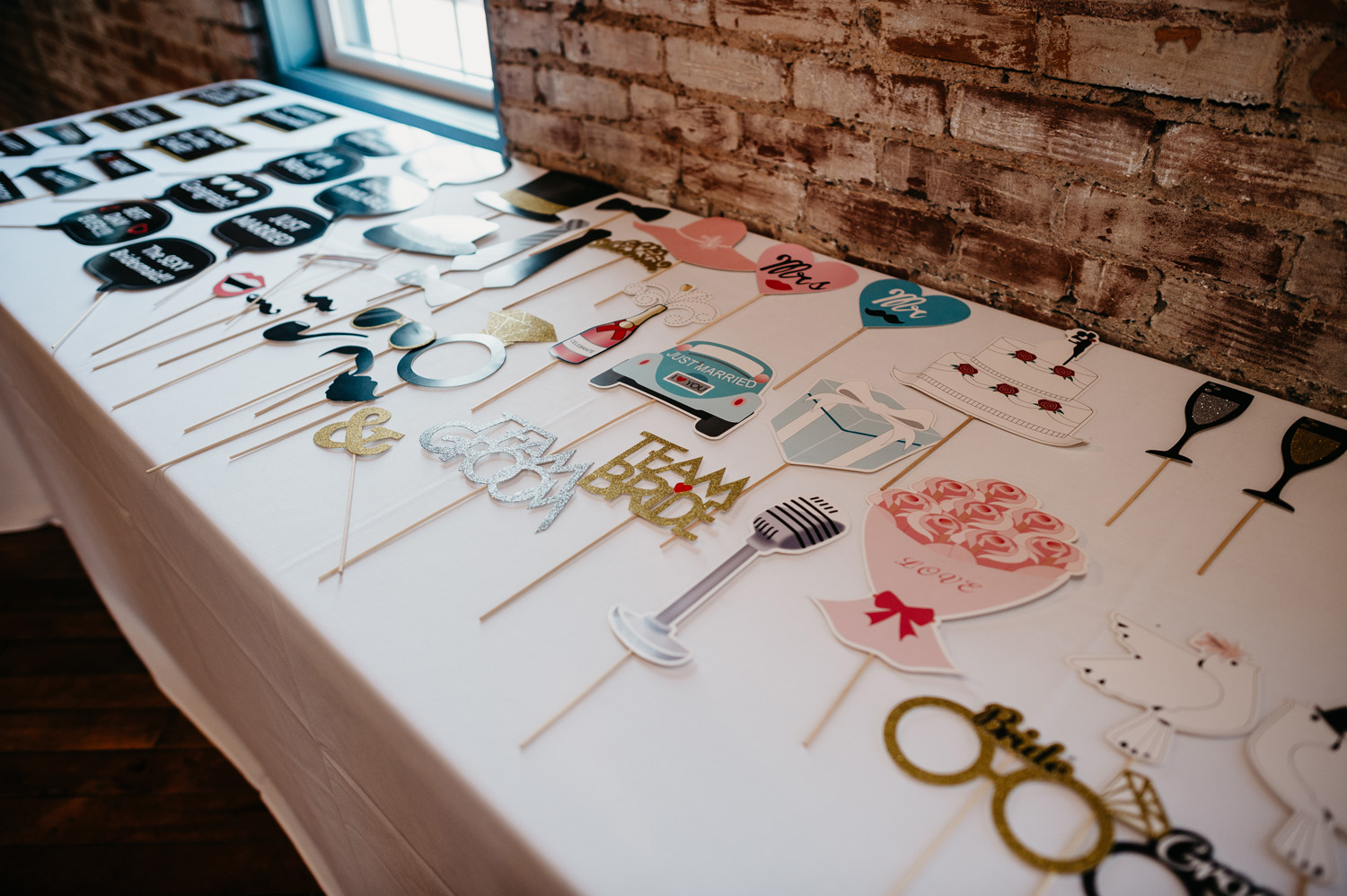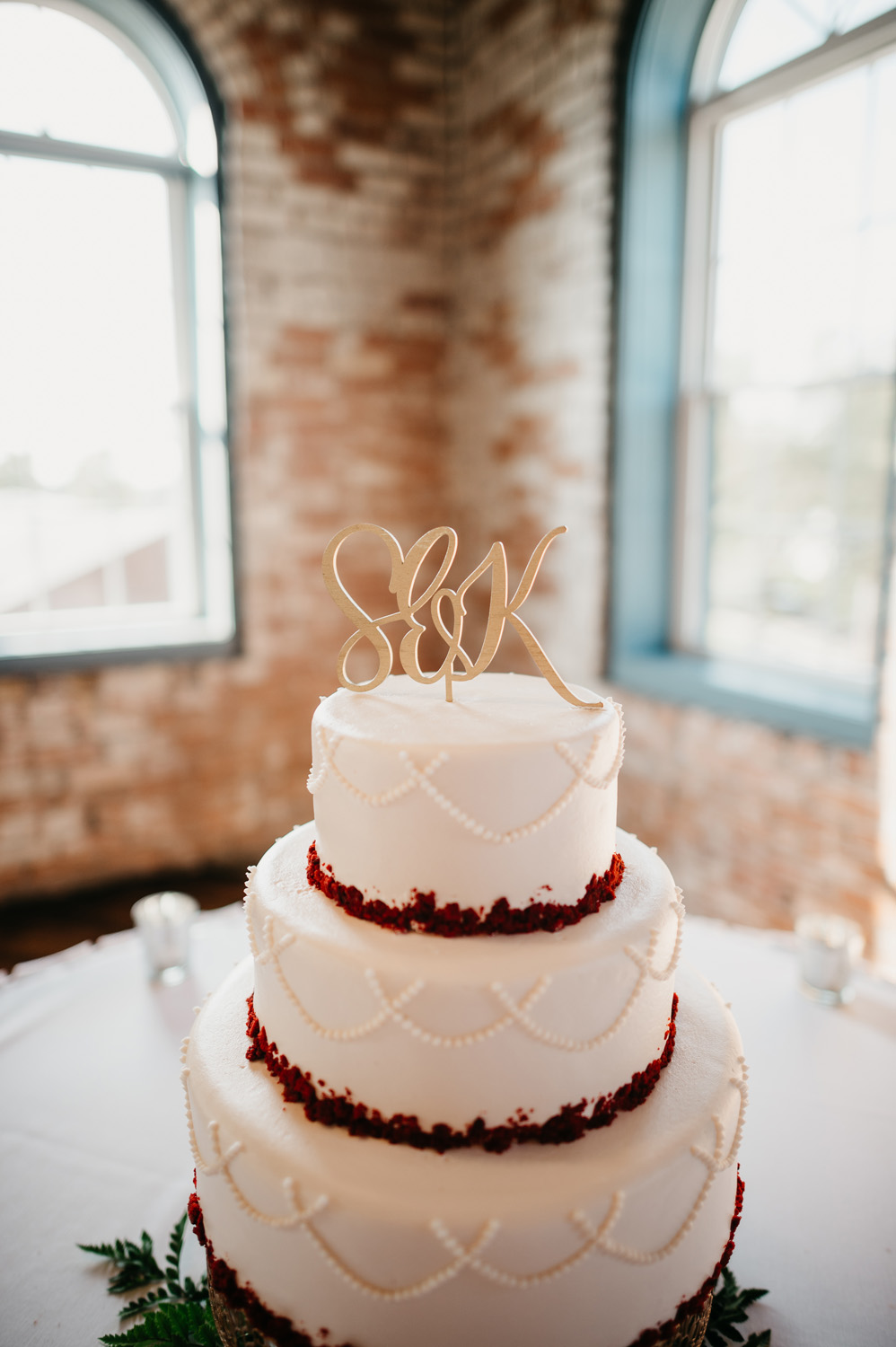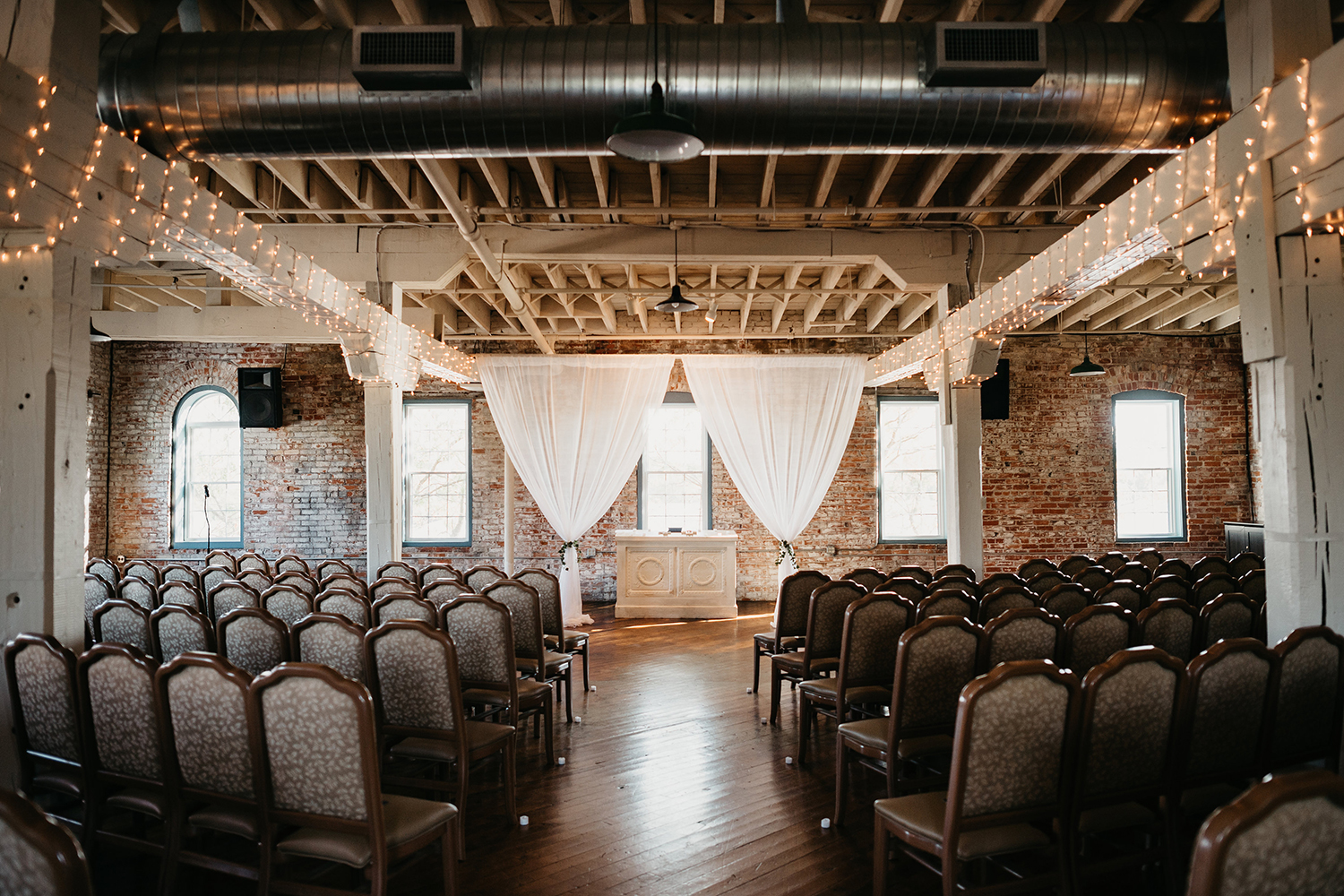 Do You Have Any Advice For Engaged Couples? 
Be flexible, and enjoy your engagement! If you are willing to be open minded, you can make your dream wedding happen on your terms. Is the venue you love booked out through the next year? Consider getting married on a Friday! Can't find the perfect invites? Make your own! Once I had started planning, I joked that I was thankful to be planning a wedding in a time where Etsy and Amazon exist! If you choose to DIY something, just make sure it's really worth it. There is value in your time, and in some cases, it is worth the splurge to spare your sanity.