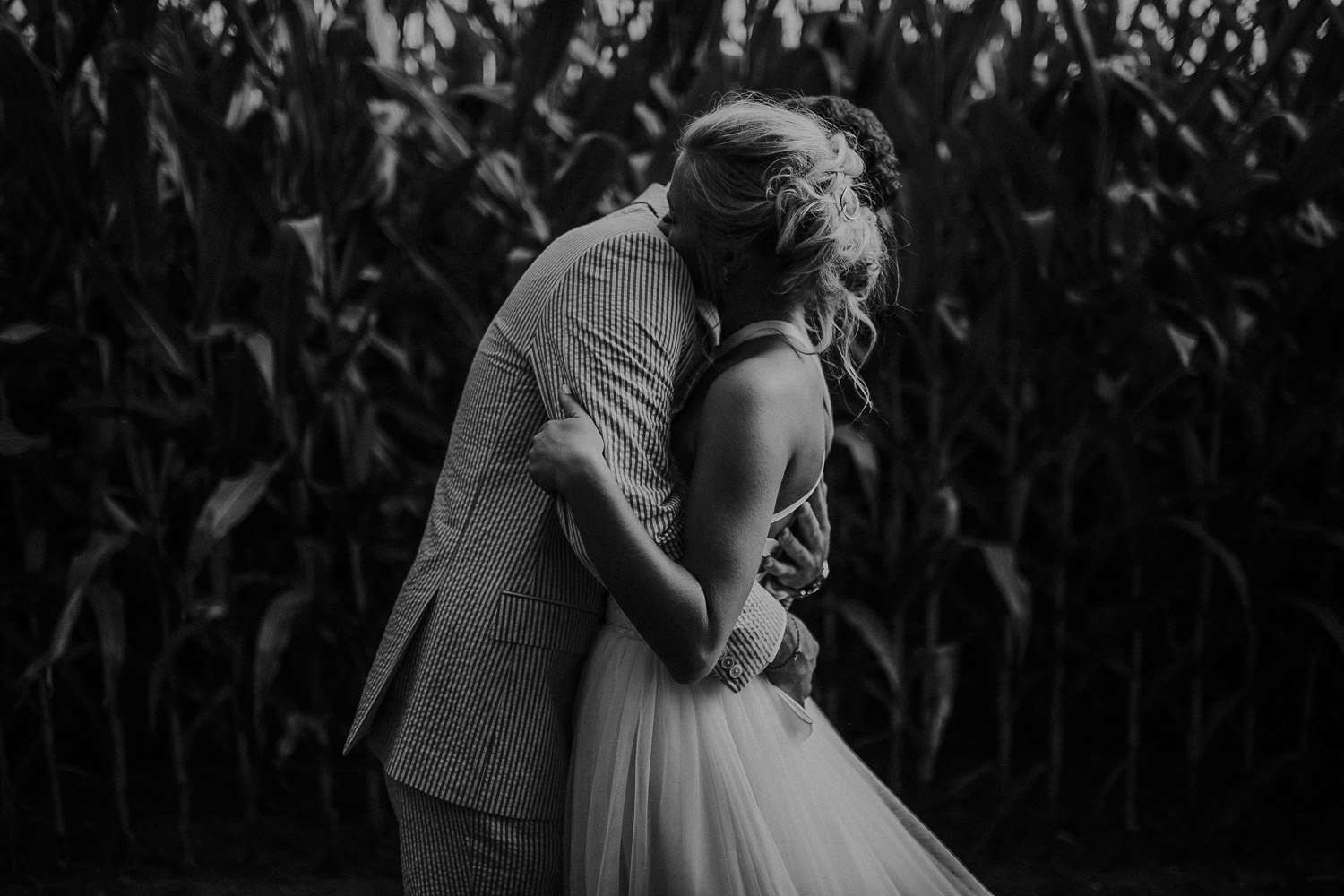 Describe Your Engagement  
Louie, my now husband, has a brother who is a musician. He told me that his brother, Eric, was performing that night at a local spot, Ignition Garage, and that he'd meet me there. I show up expecting a concert to find an empty parking lot and walk into Louie standing in the middle of the whole room, while Eric is giving us a private show and singing our favorite song. He had the sweetest note and flowers waiting at the door for me and after I read it I went to him, he proposed, and out popped both of our families! We celebrated with champagne and pizza from our favorite local pizzeria.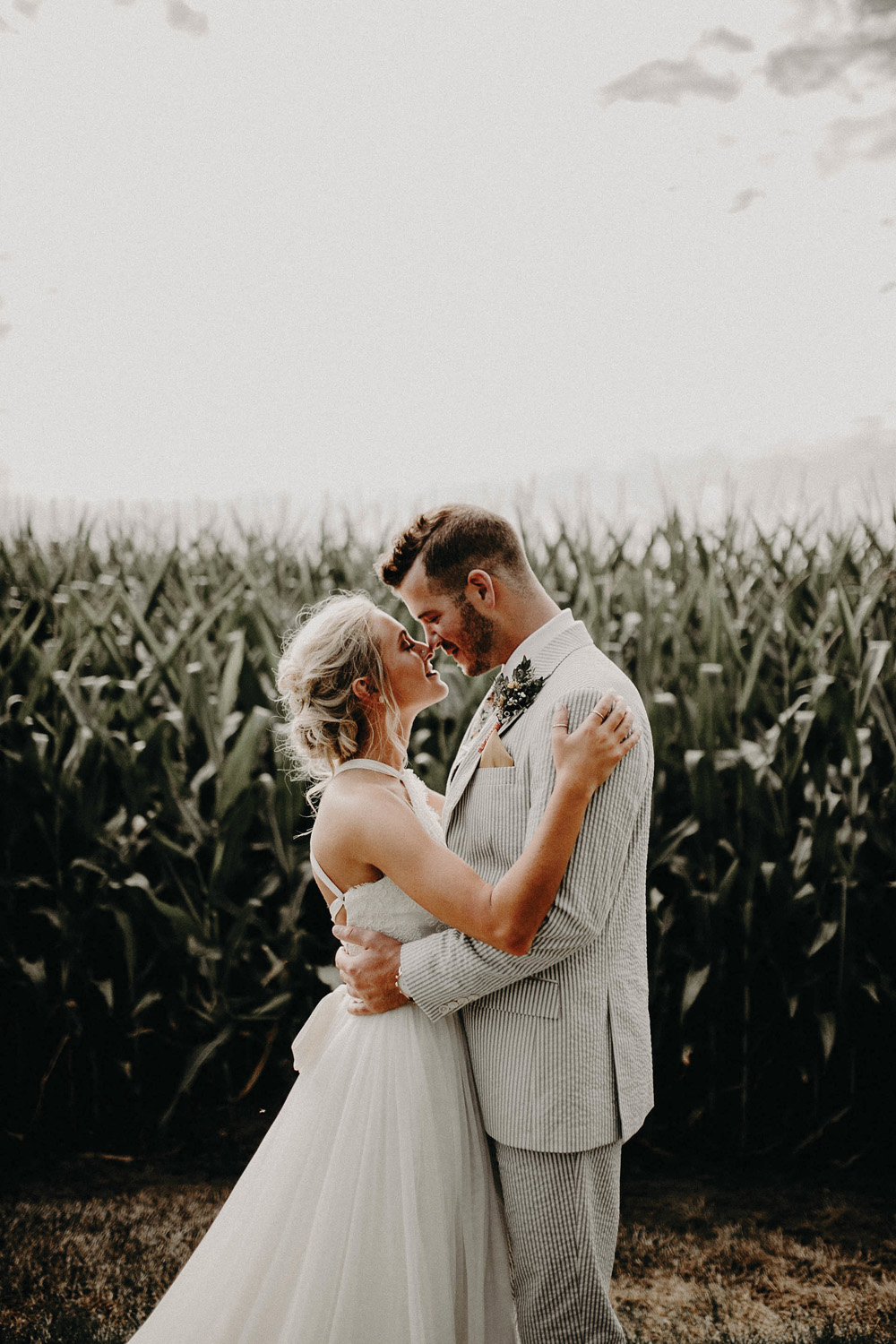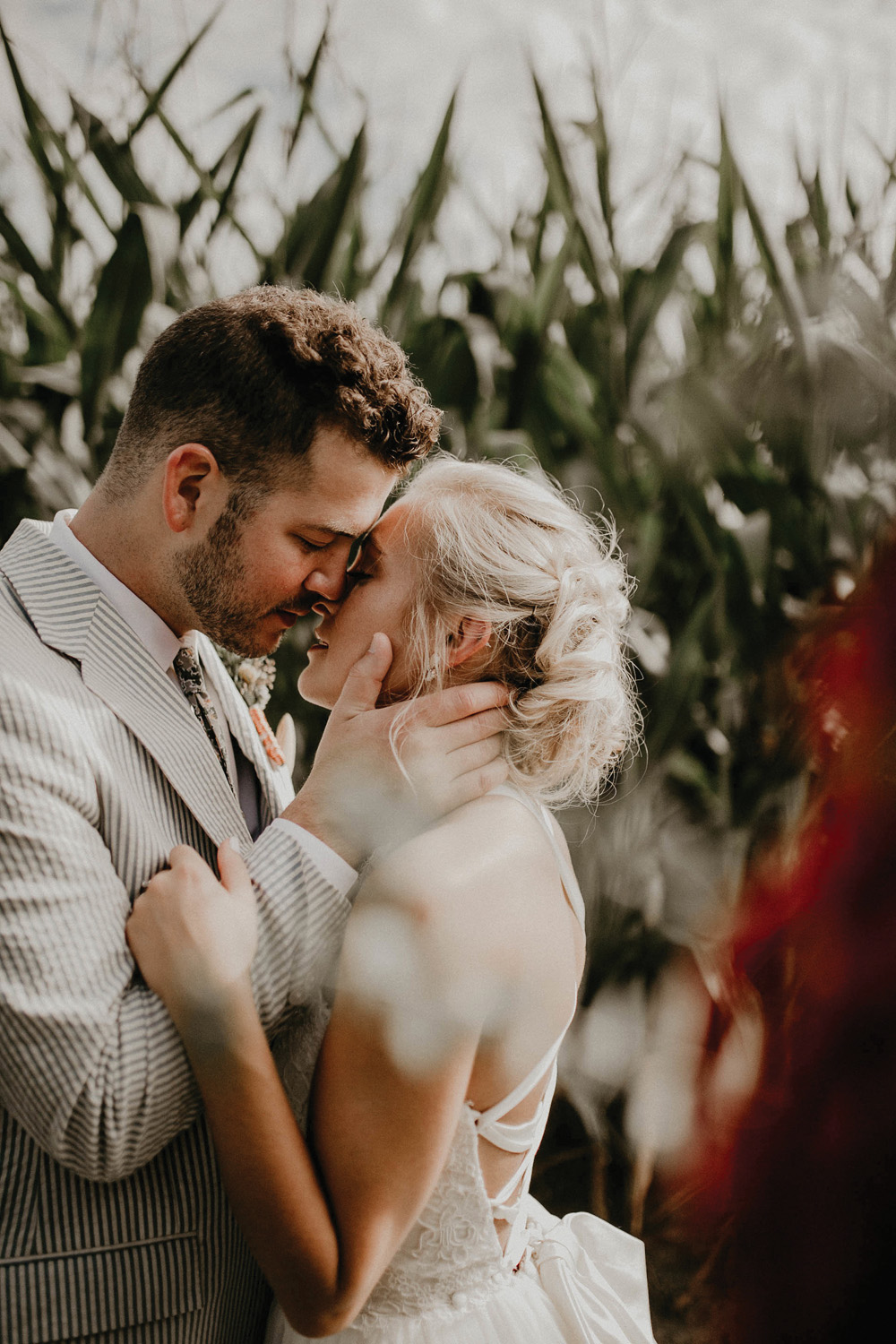 Describe Your Wedding Vision 
Our wedding vision was organic and botanical. We incorporated lots of golds, coppers, deep reds and greens, along with greenery. We also had vintage china, handmade napkins and tablecloths, and mismatched wine glasses.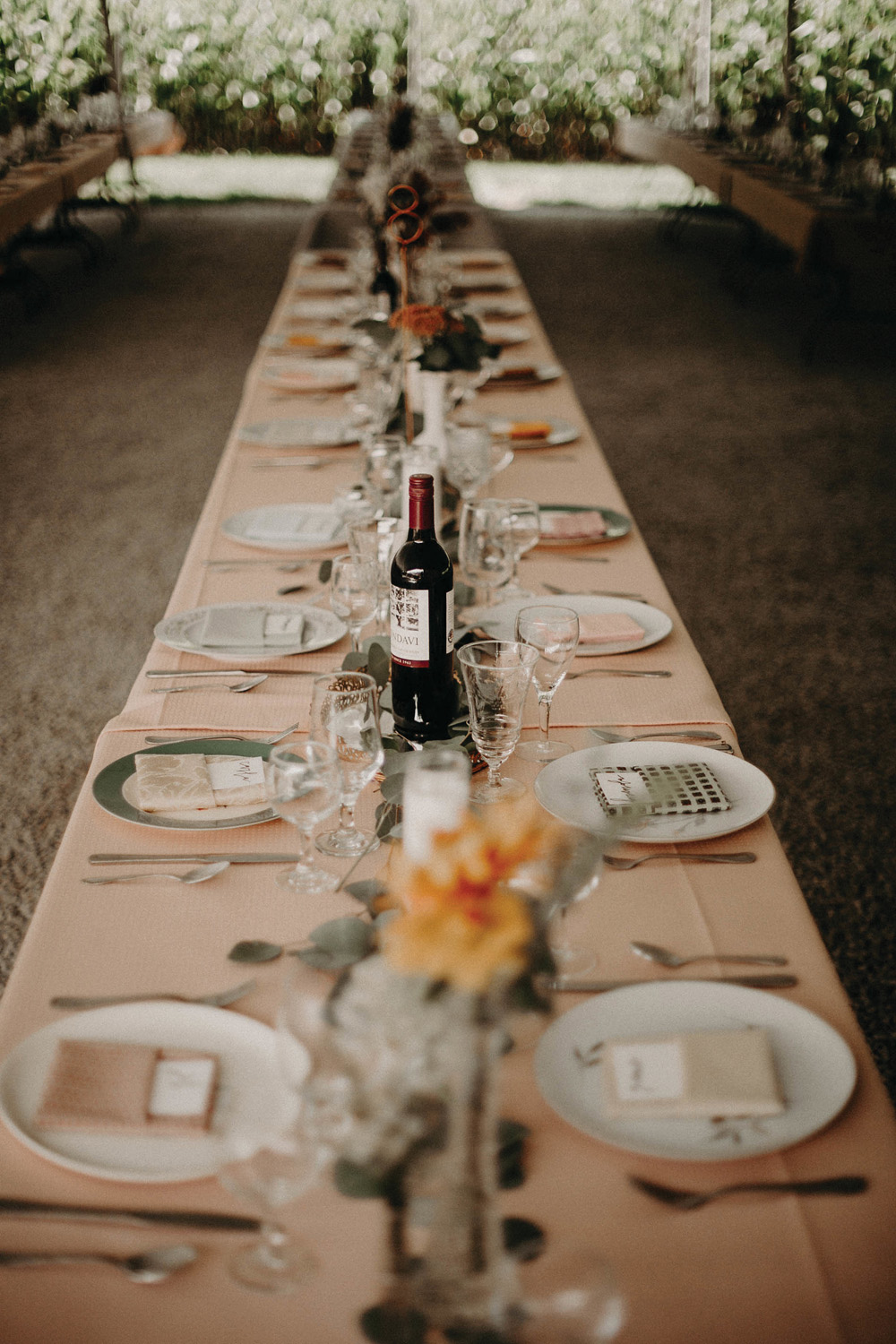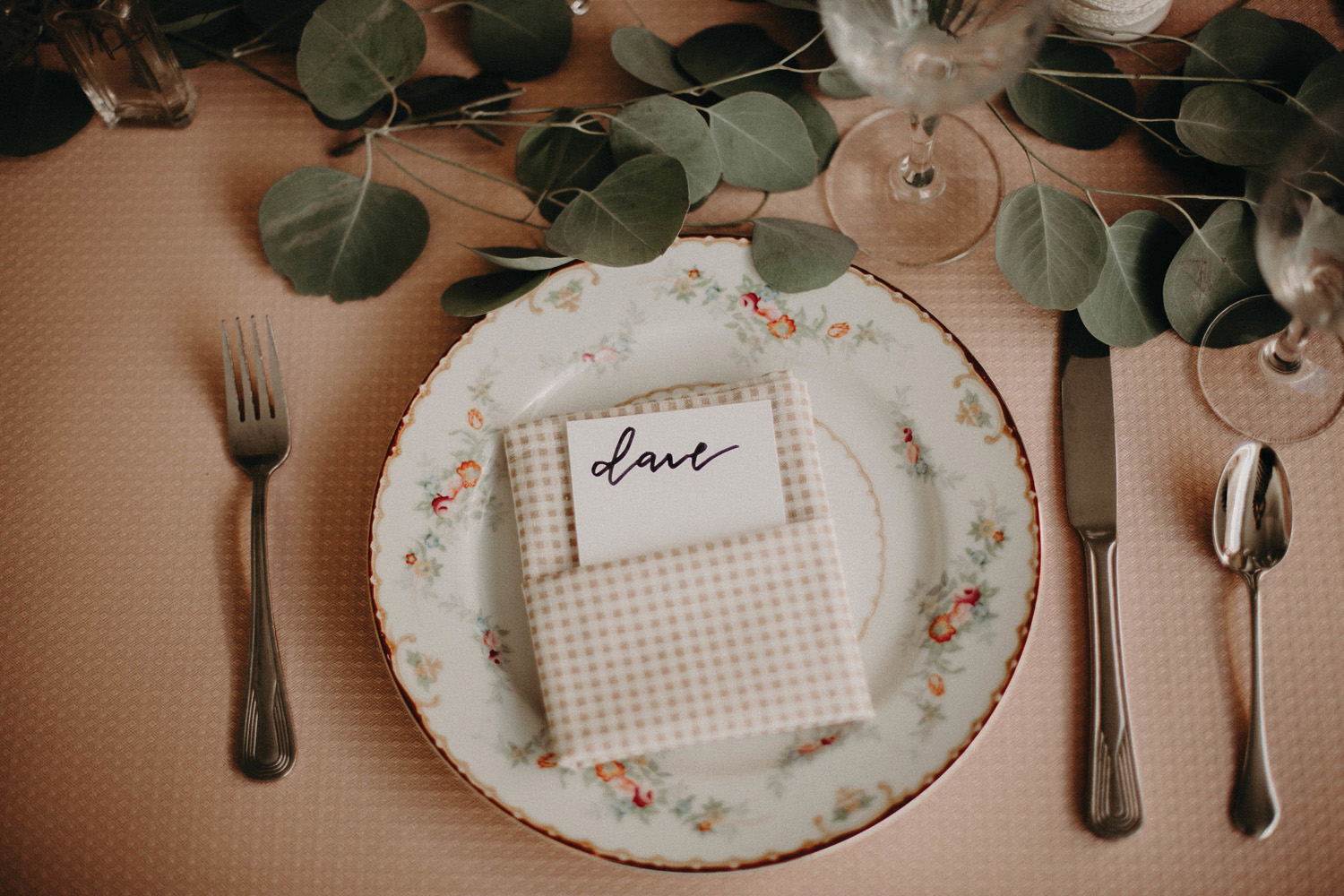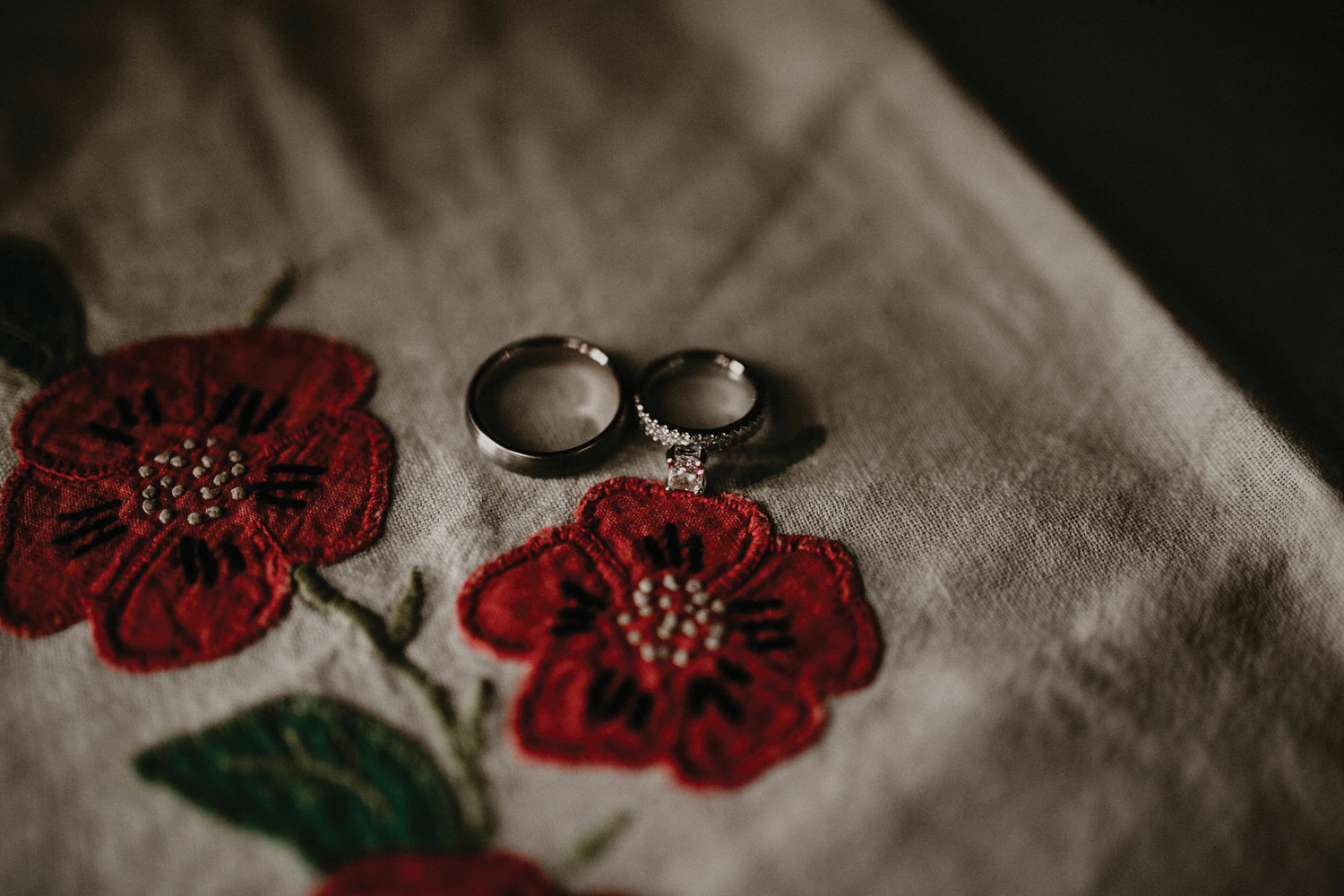 Describe Your Wedding Day 
Our wedding day was a perfectly crisp, sunny, fall day. We got married at sunset in my parents' backyard, released doves and had communion with our guests, danced on our deck lit by string lights, and ended the night with an unexpected rain shower as we pulled away in our getaway car. It truly was the most perfect day either of us could have dreamt up.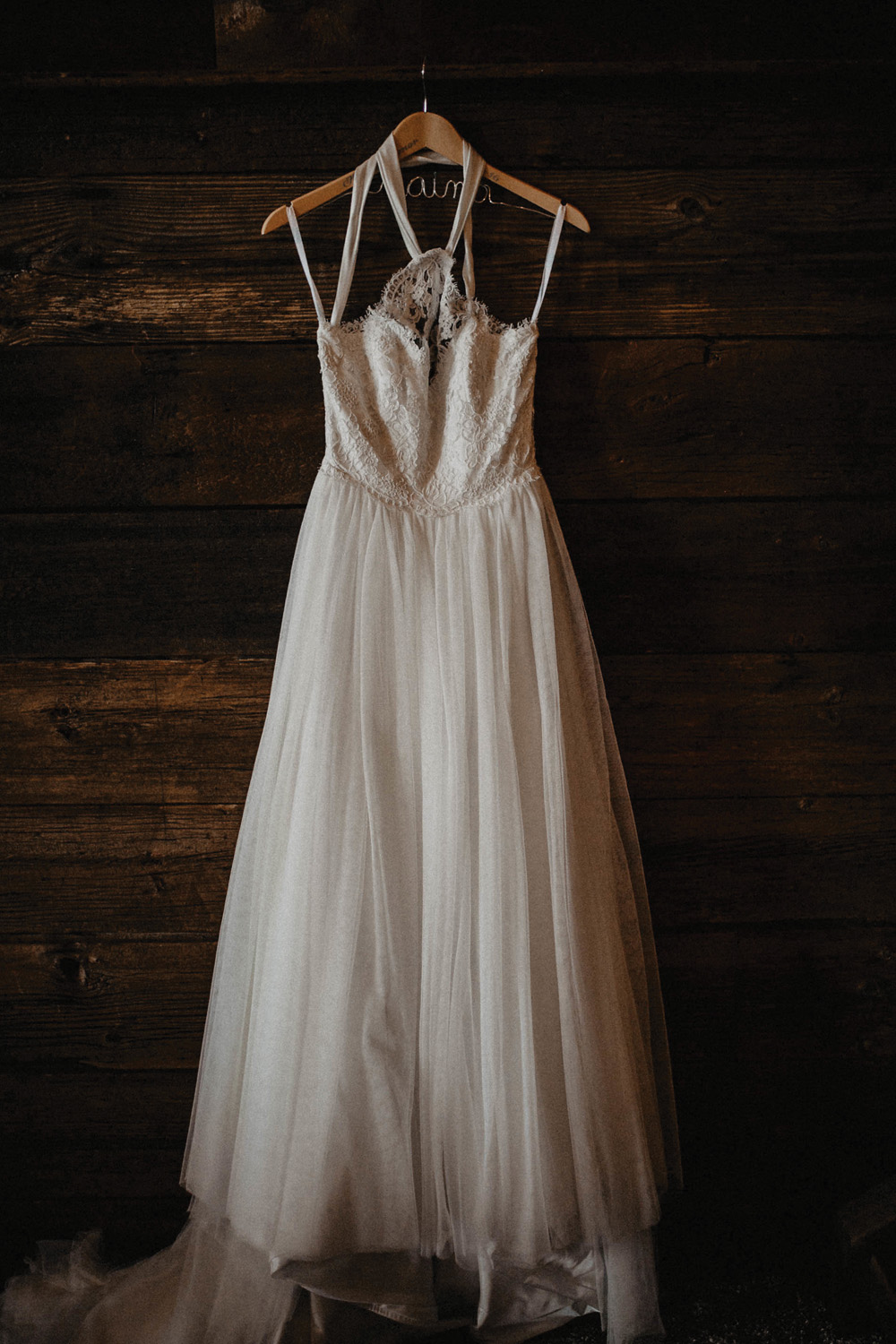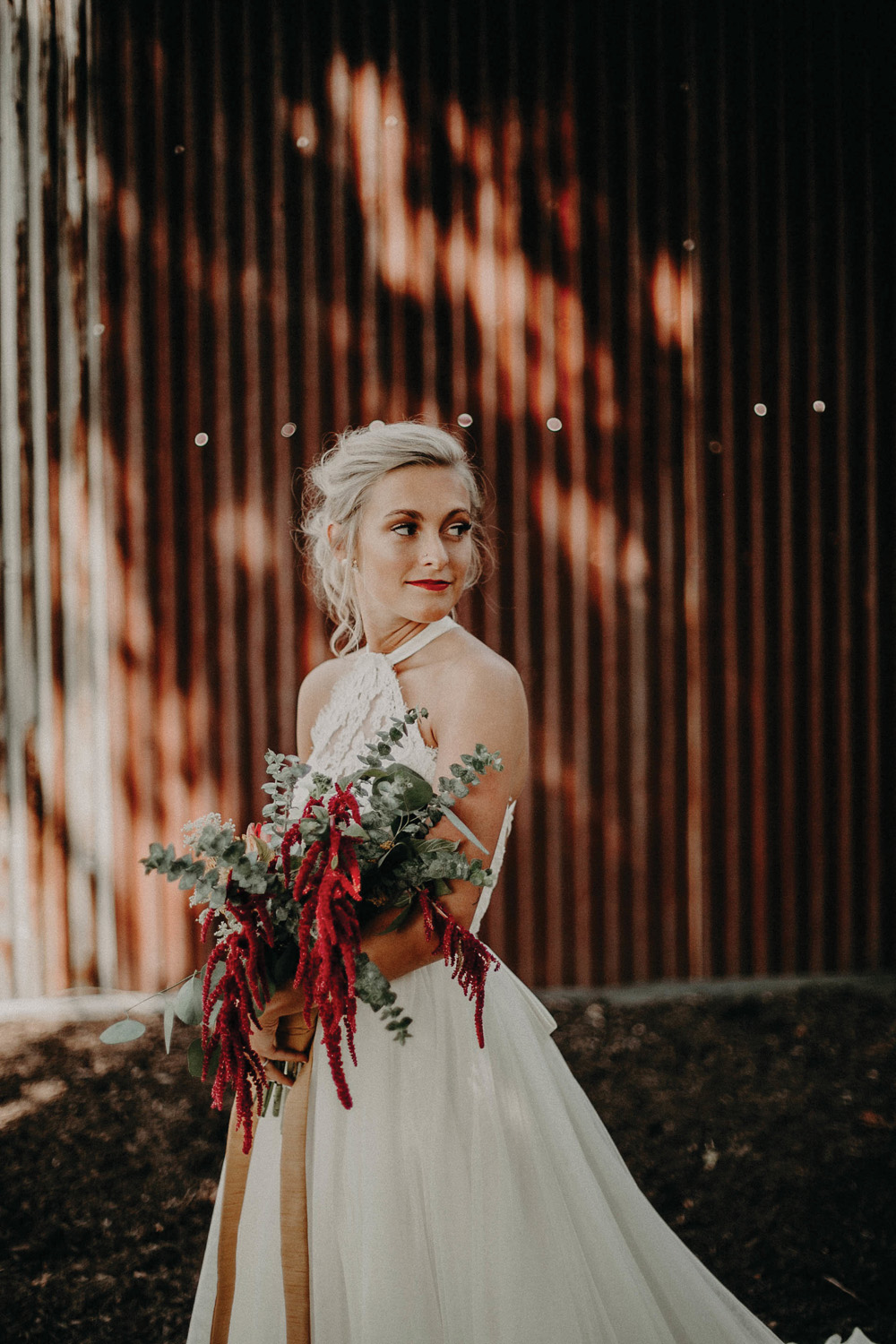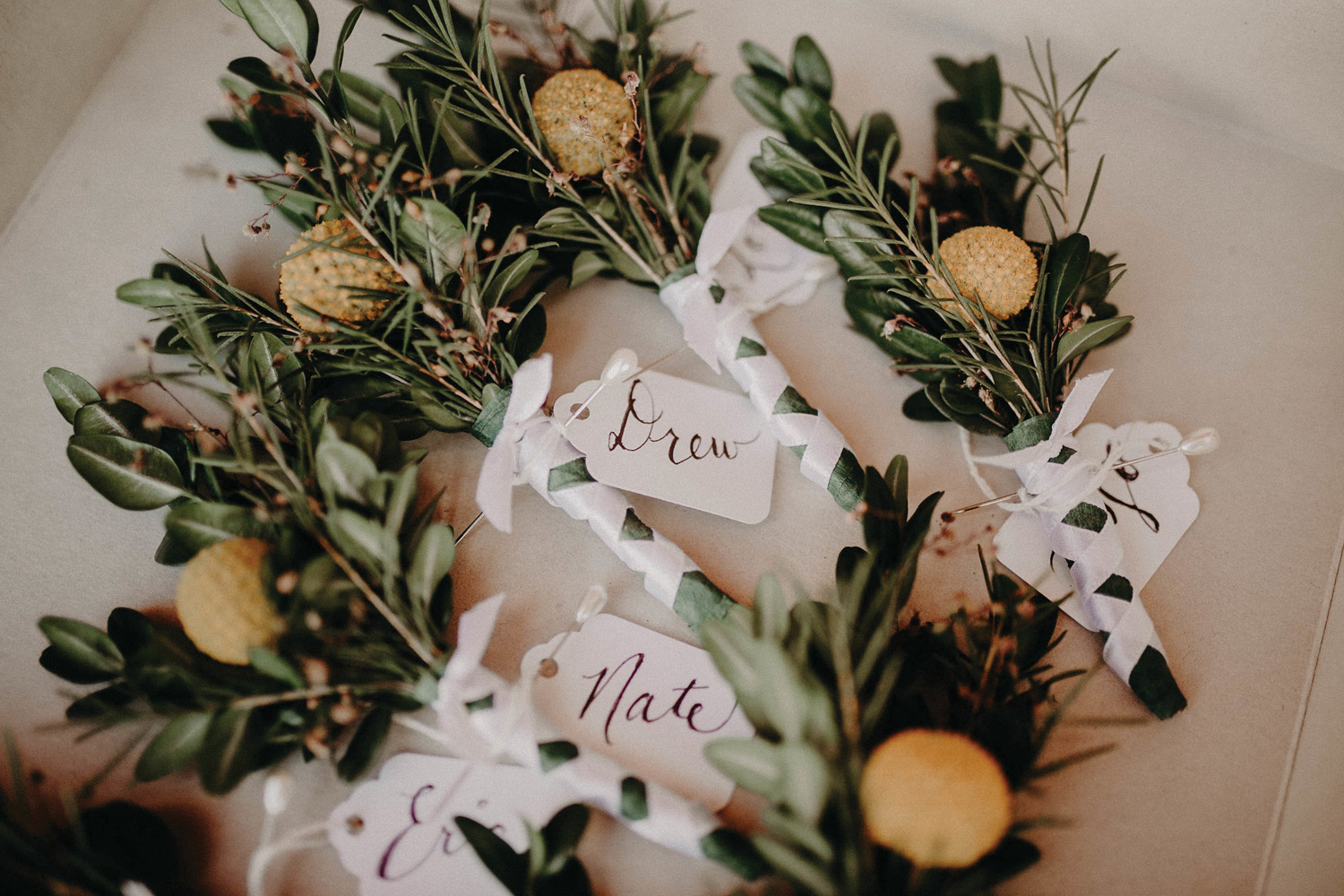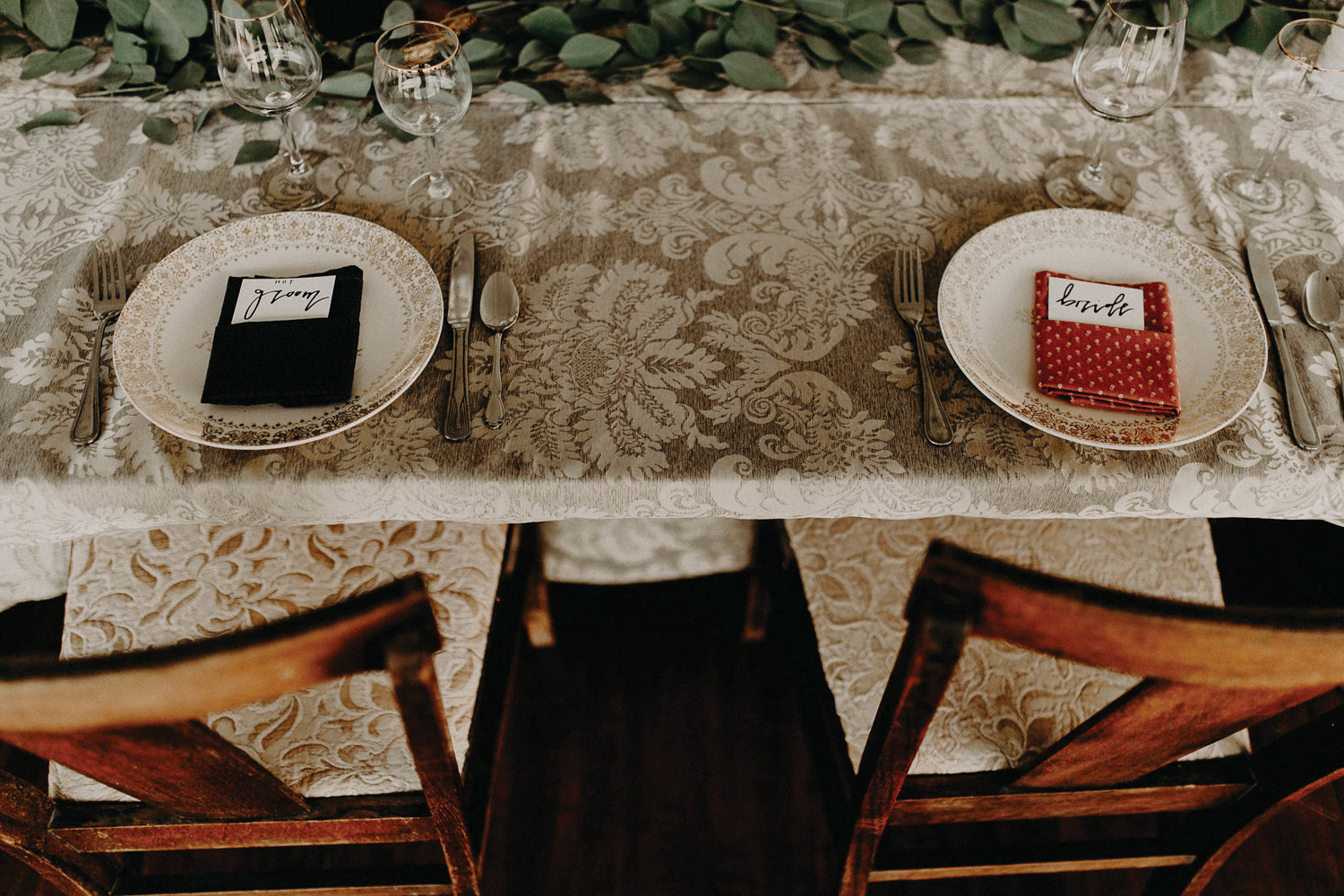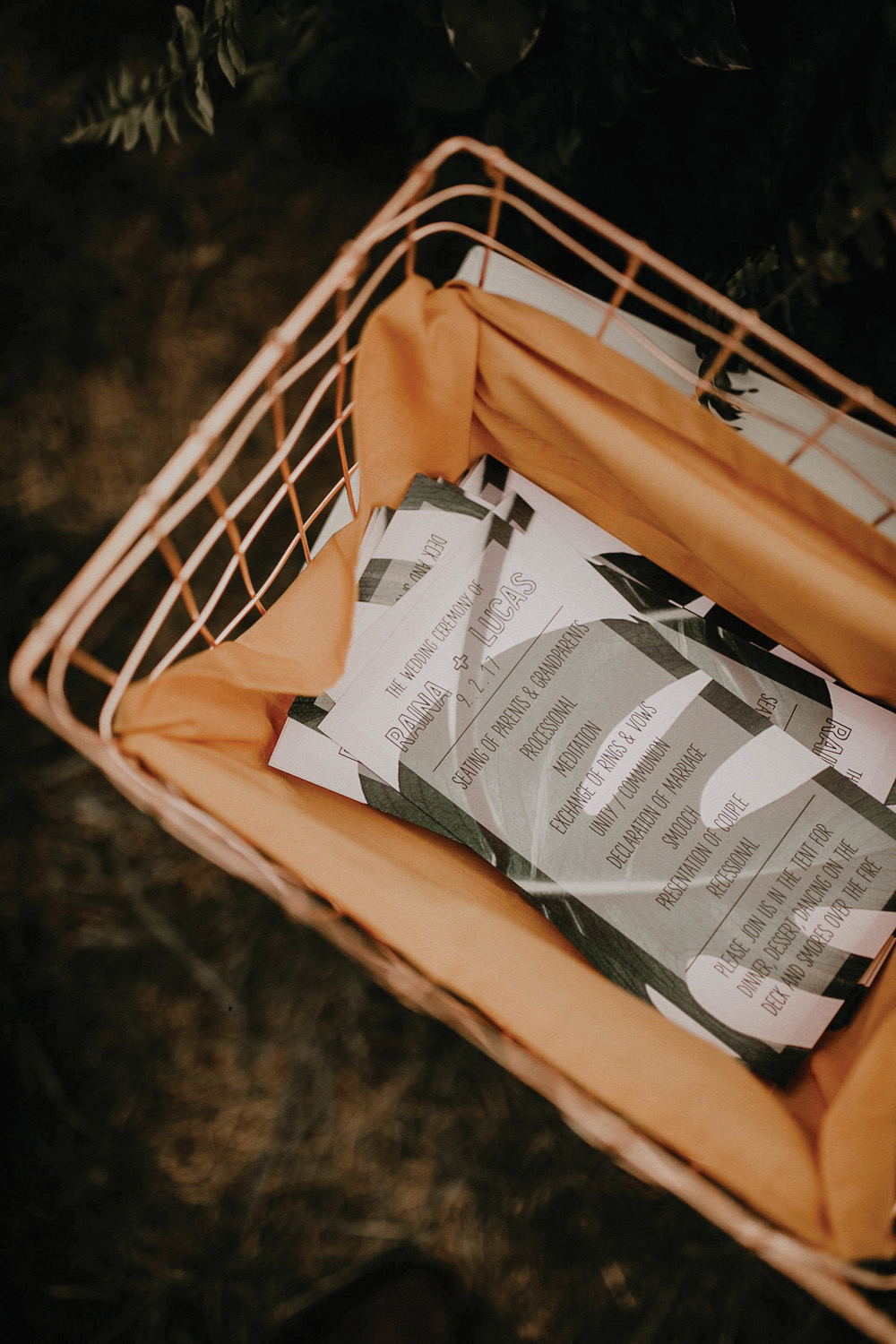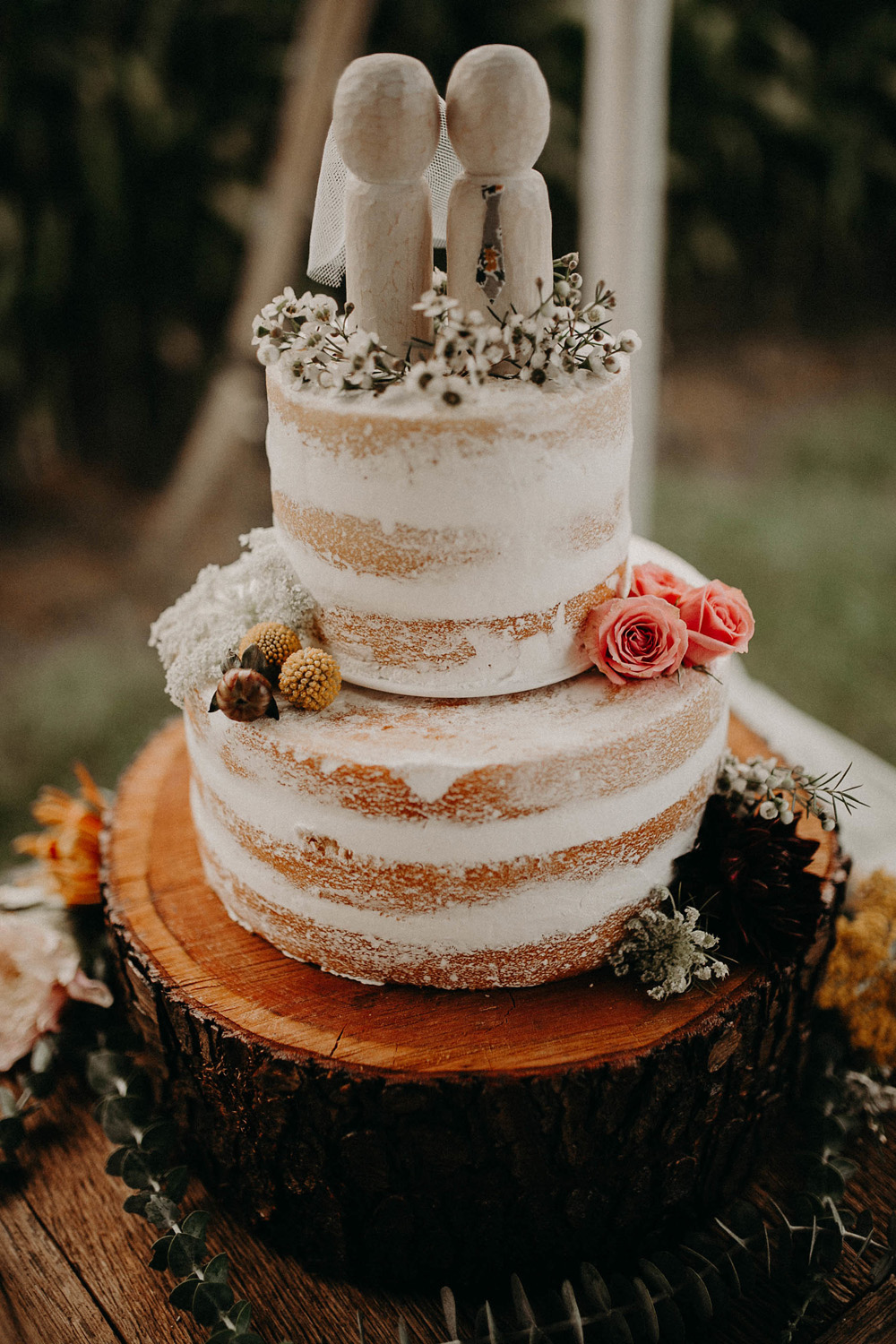 Your Advice to Engaged Couples 
Our advice to married couples is to think about your relationship, and create a day that represents that perfectly! Whether that's more traditional in a church, outdoors in your backyard, barefoot or during a specific season, create something that you can look back on and say "That was so us." No matter what happens, at the end of the day, you're married!