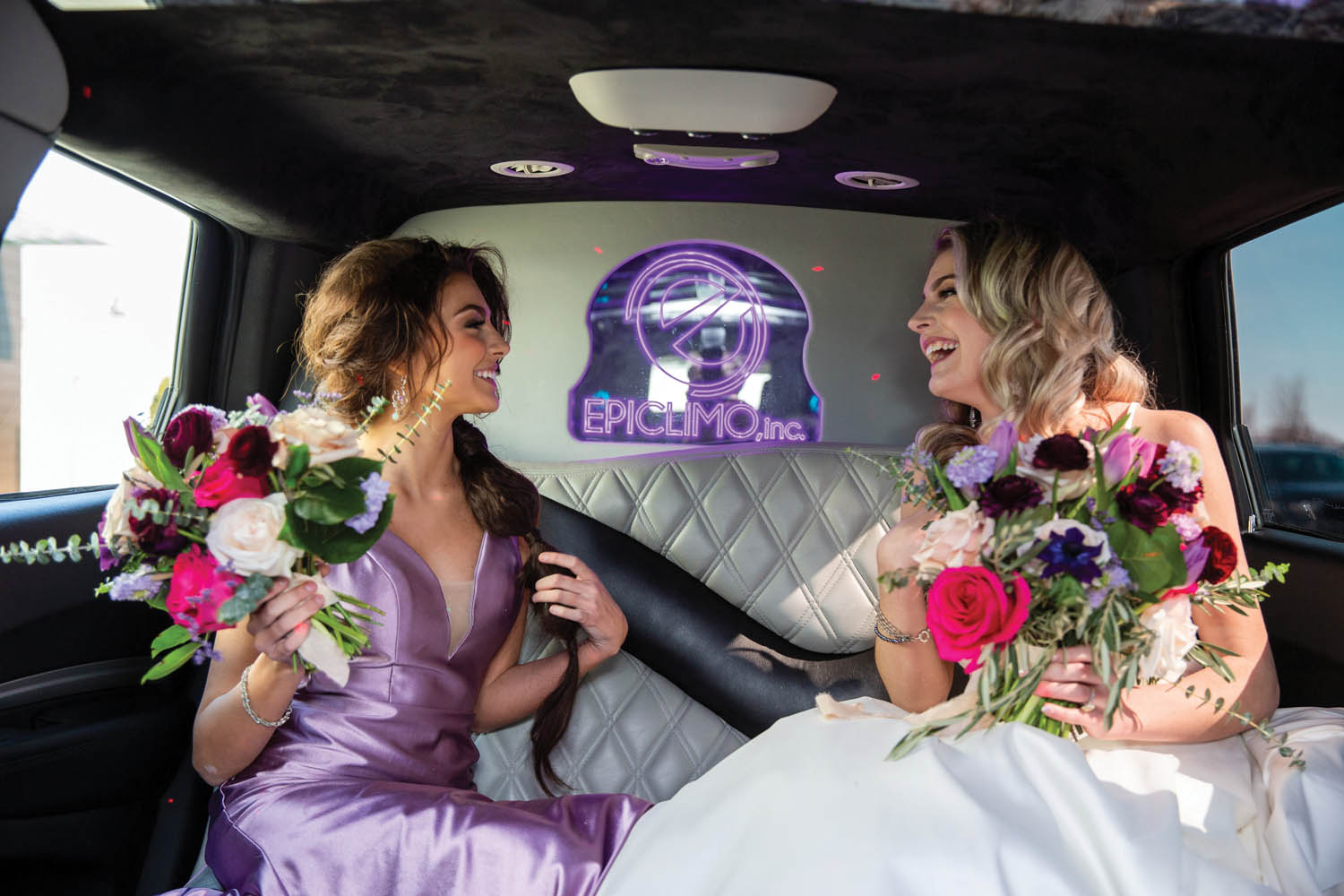 Spring is one of our favorite seasons! It's always a reminder that a new beginning has begun. The starting of this new season is officially solidified when the Kentucky Derby starts! So, in relation to the Kentucky Derby, we wanted to inspire brides-to-be with a themed stylized shoot!
Finding a venue that can hold a large number of guests is sometimes a hard place to find. Porter County Expo Center is a great option for brides with large groups of family and friends. They have four different rooms you can choose from, ranging from 225 guests up to 675! Their newly renovated facility is very modernized and will go well with any type of wedding theme.
Typically many spring weddings use pastel colors for their floral. For this stylized shoot we wanted to showcase how bold, bright colors can liven up your venue space! La Petite Fleuriste did a stunning job with the centerpieces, arch, bouquet and let's not forget that amazing Kentucky Derby inspired hat! She used an array of floral throughout, including Purple Tulips, Viola Anemone, White O'Hara Garden Roses, Pink Floyd Roses,Tibet Roses, Olives and Baby Blue Eucalyptus, to name a few.
SHEdesigns did an amazing job incorporating the Kentucky Derby style, with buffalo plaid and bright bold colors. We loved how elegant and timeless the tablescapes looked with the buffalo plaid linens and amethyst stemware provided by Spare Room Studios. Adding in antique dishes with purple flowers created a nostalgic ambiance. If you are into repurposing old windows, SHEdesigns came up with a unique idea of using one as a table number/seating assignment display!
Have a specialized cake in mind? Want a bakery that focuses on the details? Look no further than Designer Desserts! Every time we work with them, each and every cake they make takes our breath away! We loved how simple yet modern the all-white three tier cake looked! And let's not forget the yummiest cupcakes that will leave your guests wanting more than just one!
Food trucks are all the rage right now and what a neat way to incorporate them into your wedding. The Fuse Box Food Truck provides a full lunch or dinner catering for your event or even a late night snack. They offer tacos, nachos, Italian Beef, Philly Cheesesteak and so much more. Ariana and Avery are enjoying their famous nachos and tacos!
Avery and Ariana looked stunning in their gowns provided by Paris House of Bridal! The bride, Ariana, looked amazing in a floor length satin V-neck gown with the perfect sized train. This dress will turn heads as you walk down the aisle! Avery's bridesmaid dress is the perfect color for all skin tones! Simple, elegant and very classy!
Jay Marie Salon and Spa did an outstanding job with the bride and bridesmaid's hair and makeup! Ariana's, the bride, loose curls pinned to the side was very chic. We loved her smokey eyes and her light pink lip creating a very fresh and angelic look. We adore Avery's, the bridesmaid, hair that Jay Marie Salon and Spa created! It gave off a Princess Jasmine vibe. The details were exceptional!
If you are looking for a one-of-a-kind jeweler who can create the most jaw dropping pieces including earrings, necklaces, rings and bracelets, you need to see Stephanie Swanson Jewelry Design. She hand makes her pieces and can even reinvent precious family heirlooms to your liking! The chandelier earrings on the bride are absolutely exquisite!
Finding the perfect photographer is so important during your wedding planning process! Matt and Jaymi Photography are the perfect photographing pair! You will not regret having two photographers capture your big day!
Limos are a fantastic way to get around on your wedding day (as well as your bachelor and bachelorette parties)! After spending time with the ones you love and dancing the night away, leave your wedding in style with this one-of-a-kind limo from Epic Limo.