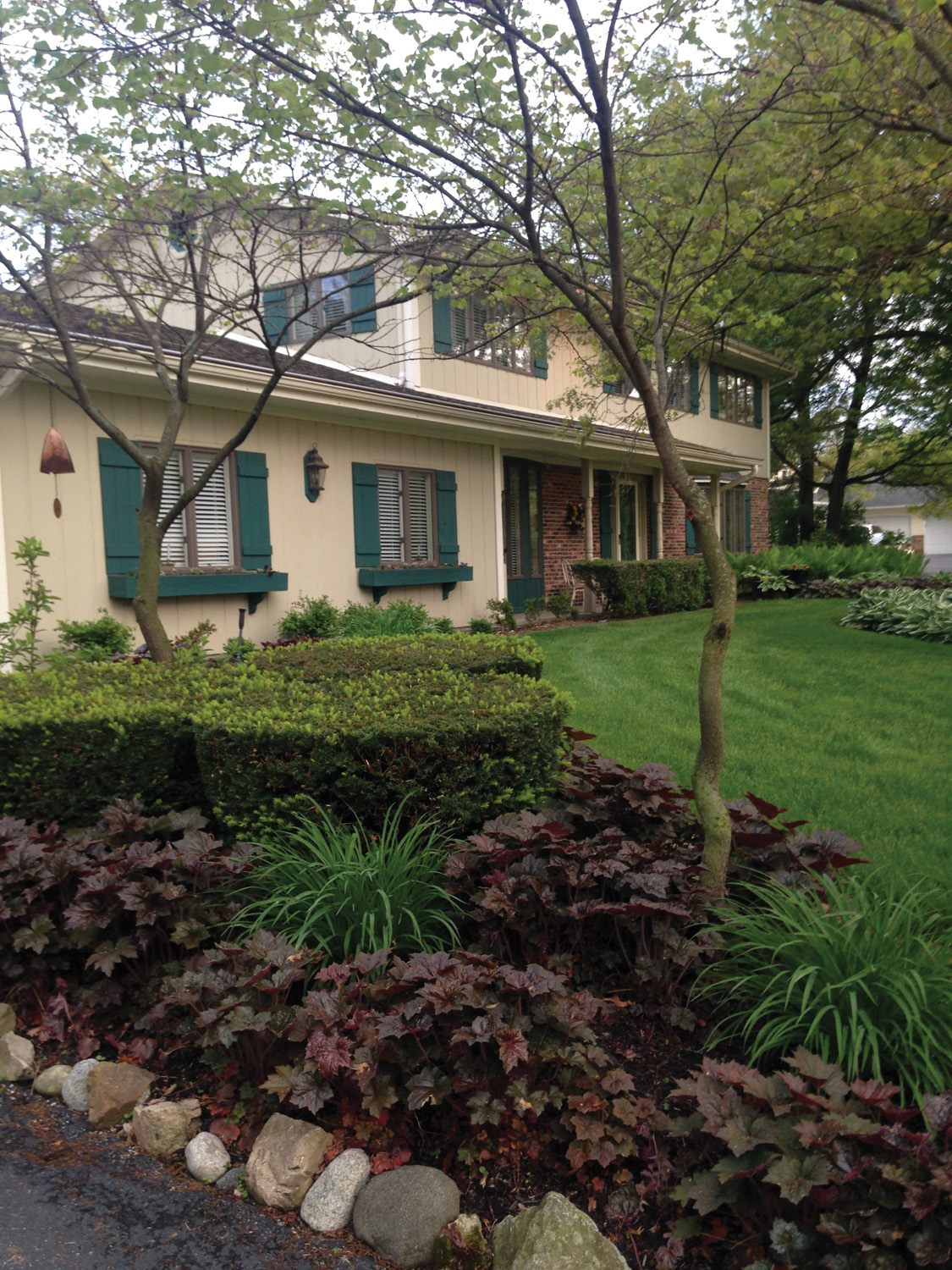 The Moran Inn Bed & Breakfast, located in DeMotte, Indiana, is a traditional bed and breakfast with four bedrooms upstairs. The master with an adjustable bed, fireplace, chaise lounger and bath. The pink room is a large comfortable space with a walk-in closet, and a comfy chair for a good book. The purple room boasts a beautiful iron bed from the 20's with a great place to read. The orange room has an antique bed from the 40's with lots of lace and a picture of grand. It also has a great chair for reading and is a very quiet room to relax after a busy day. All rooms have a private safe, smoke alarms, extra hangers, and a beautiful walnut luggage rack.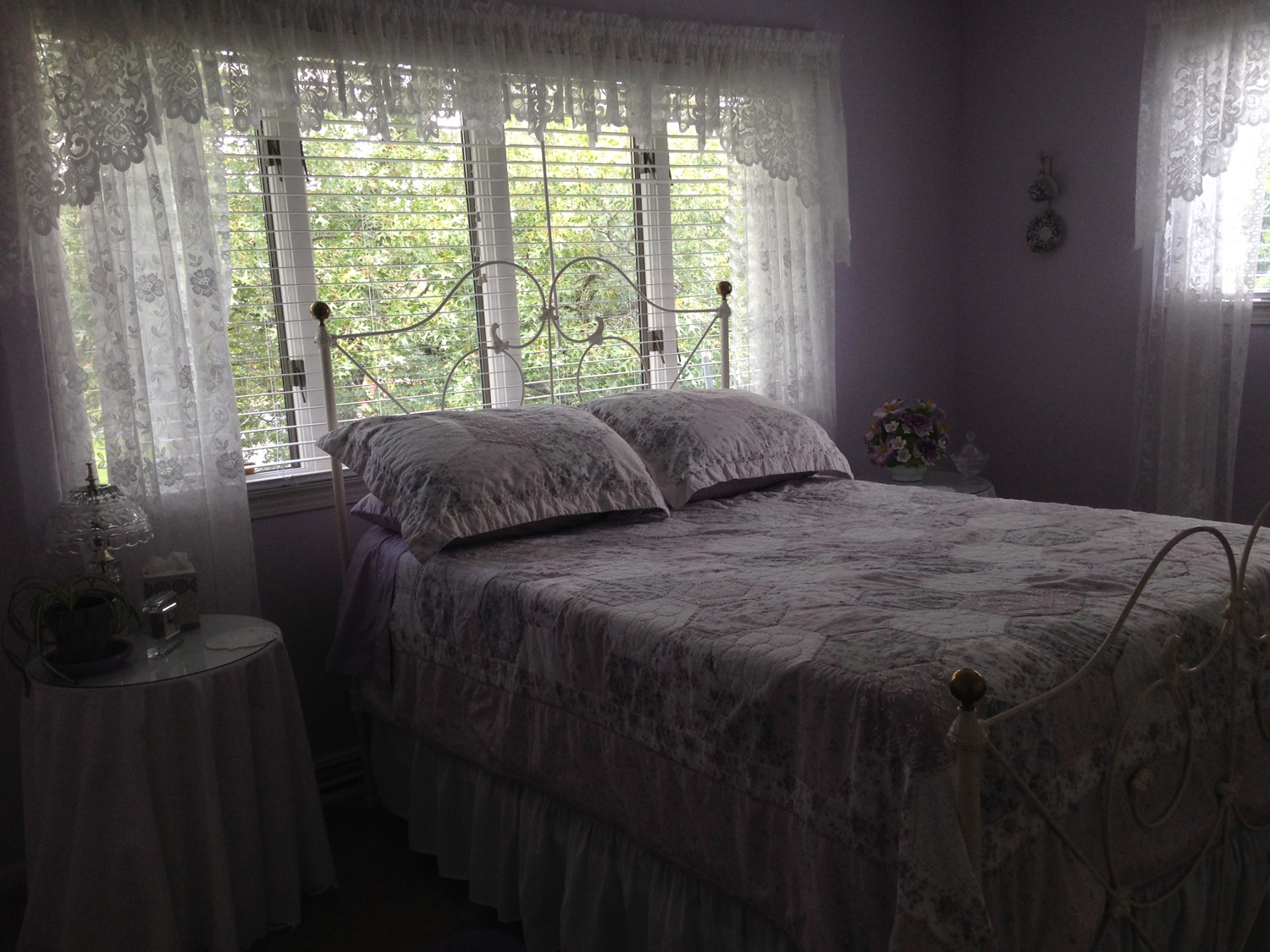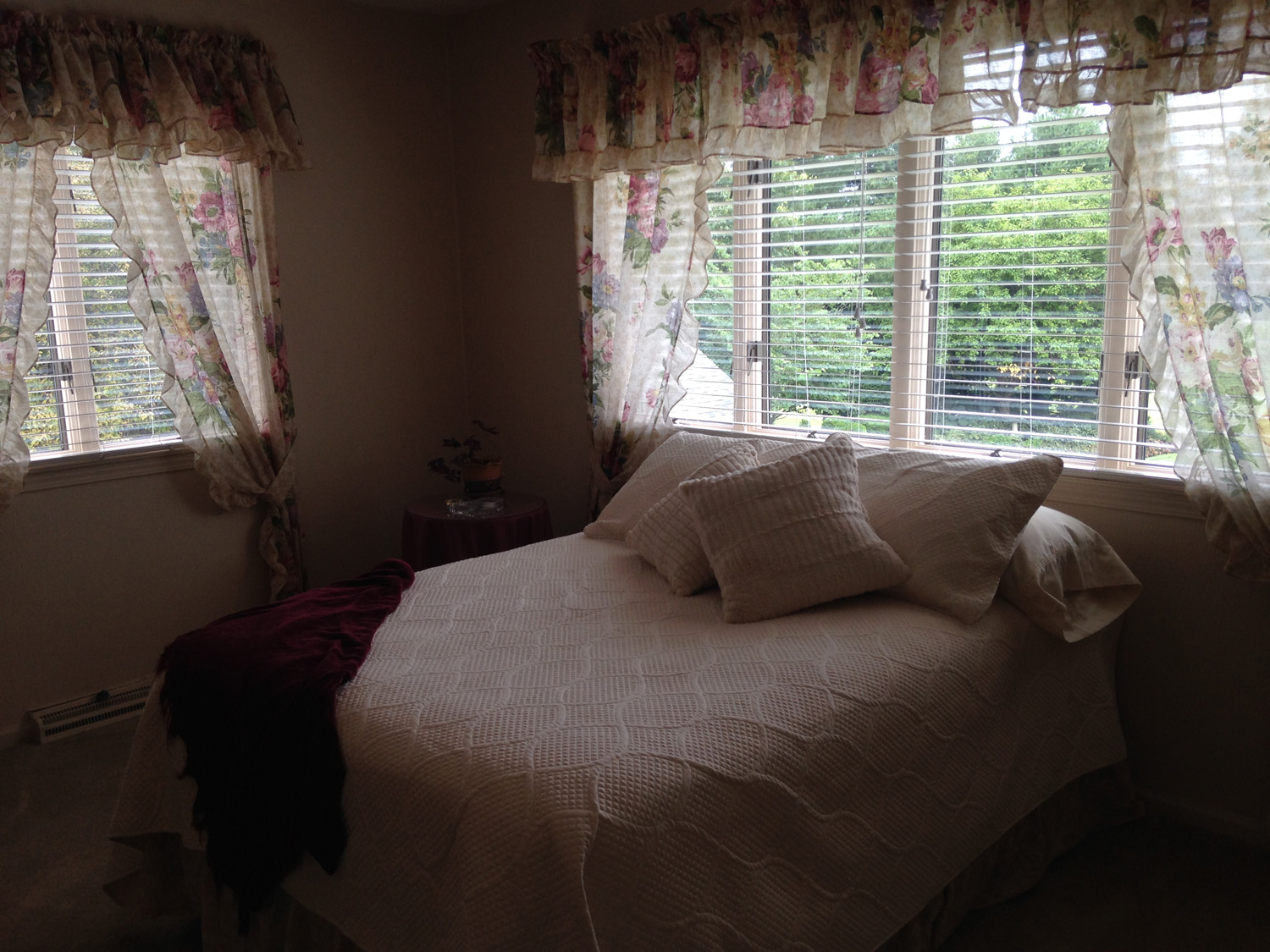 Outdoors is a 30 foot pavilion with a bar and television – it's a nice place to set for refreshments. The view overlooks our 20 x 40 heated saltwater inground pool. Our garden is blessed with beautiful flowers and shrubs which overlooks the beautiful Sandy Pines golf course.  In the mornings there's the smell of coffee and bacon cooking with biscuits hot from the oven, maybe an egg bake or a coffee cake, served in our dining room on china, crystal, silver and linens – you will feel special.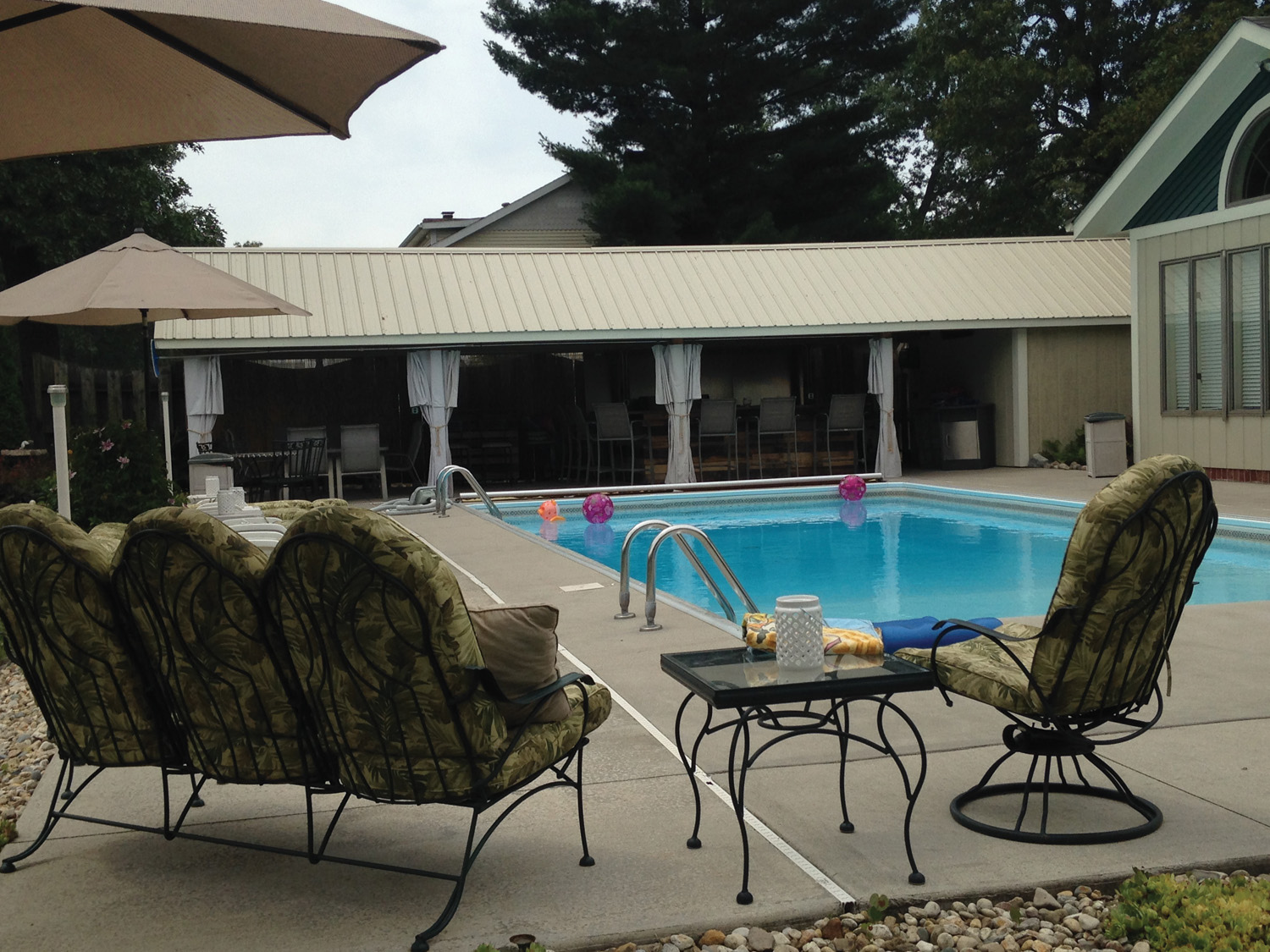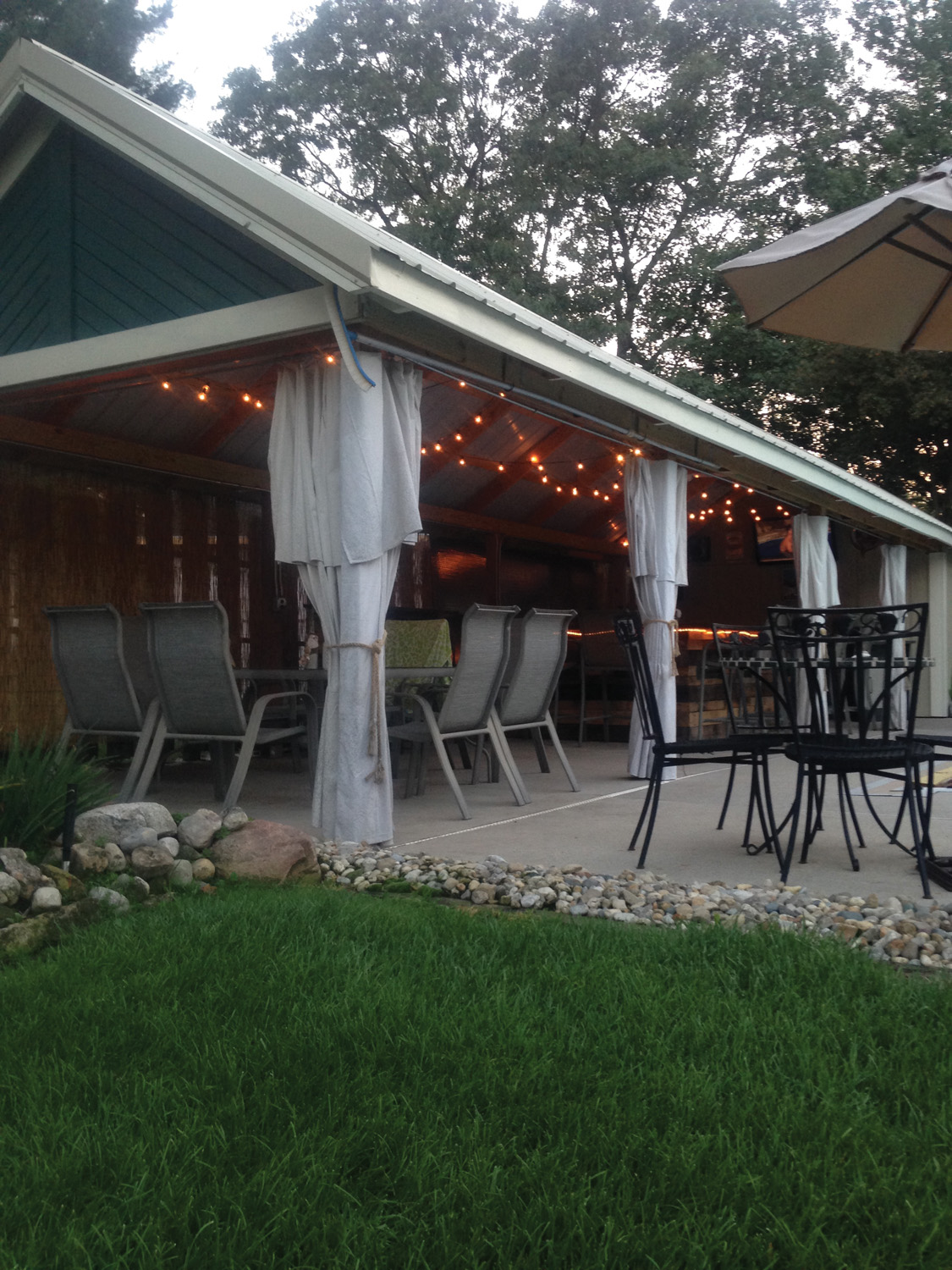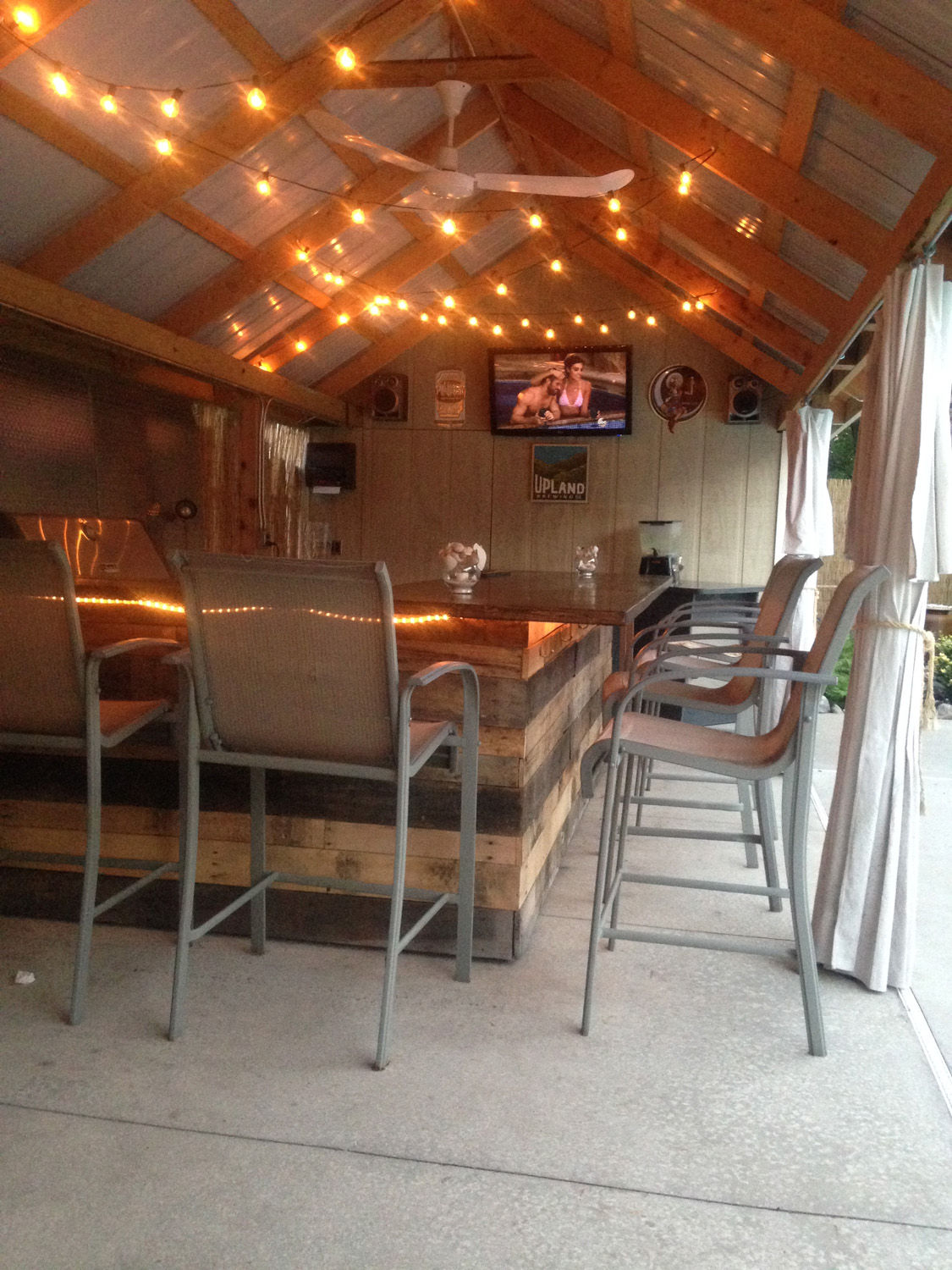 So whether you're looking for a weekend away for relaxation, a nice stay-and-play at Sandy Pines golf course, or a place to stay after your wedding in the pavilion. Whatever your holiday, spend it with us! DeMotte's only bed and breakfast, The Moran Inn.  
Moran Inn Bed & Breakfast 
Kevin & Belinda Moran • DeMotte Indiana • (219) 743-2099 • themoraninn@gmail.com