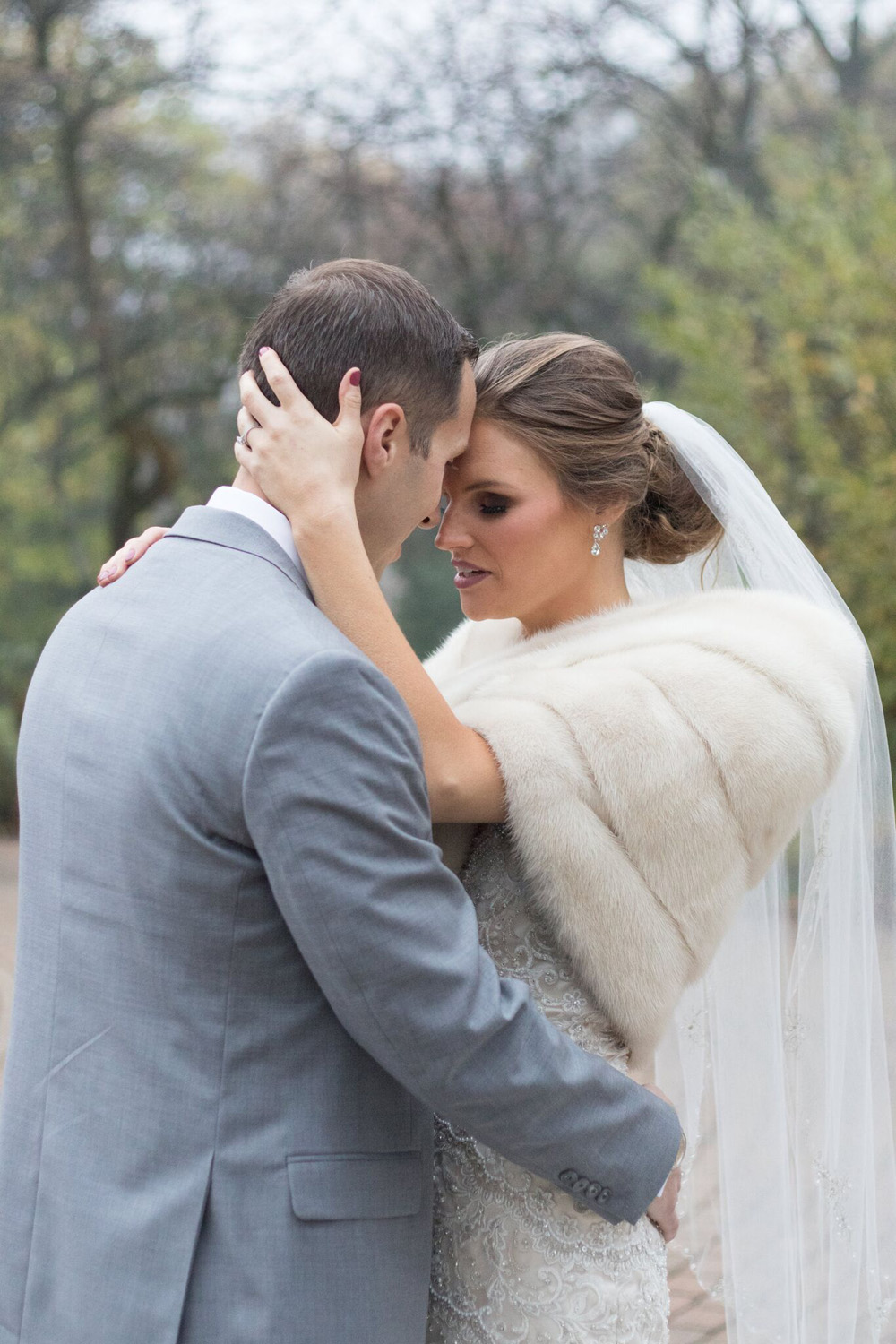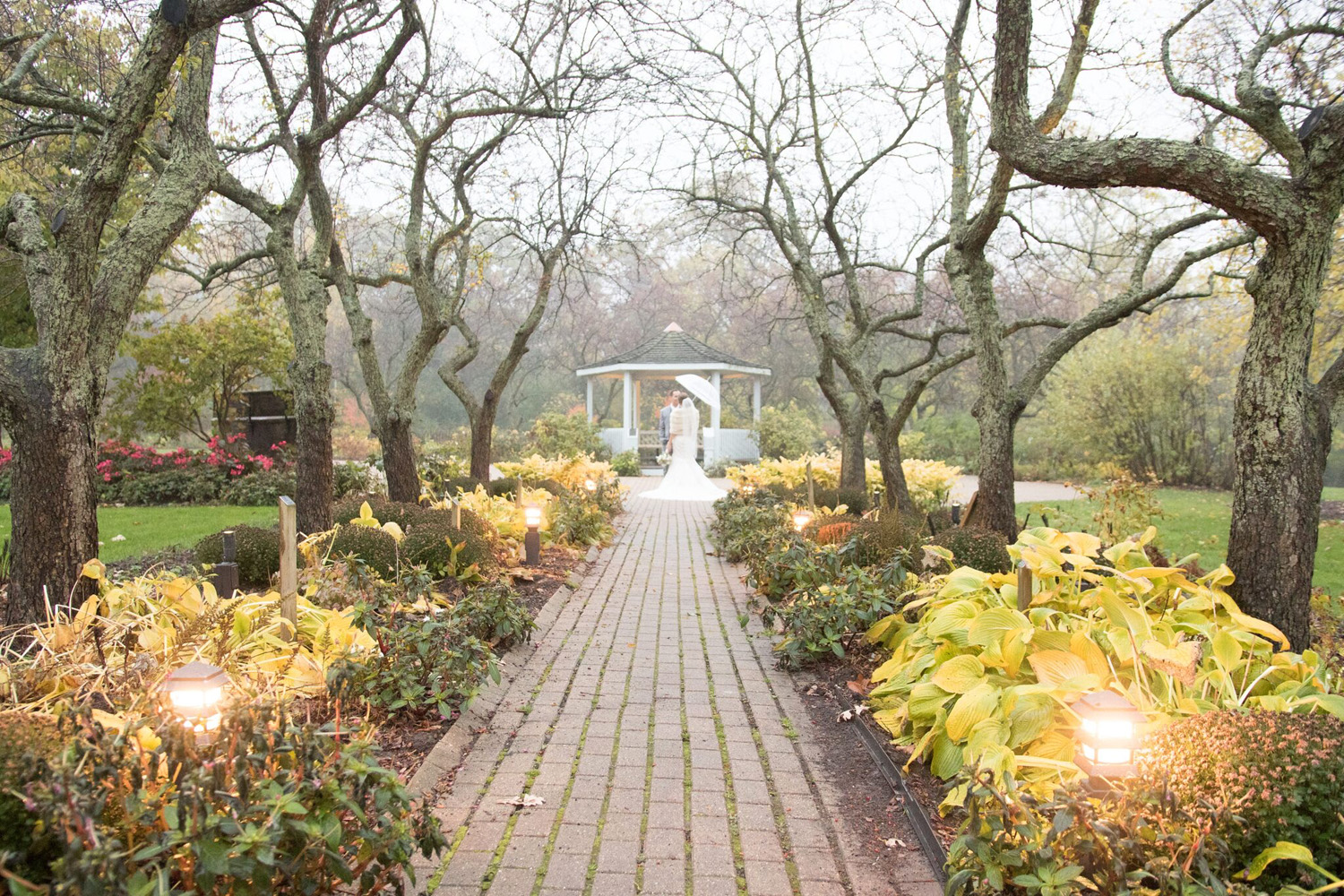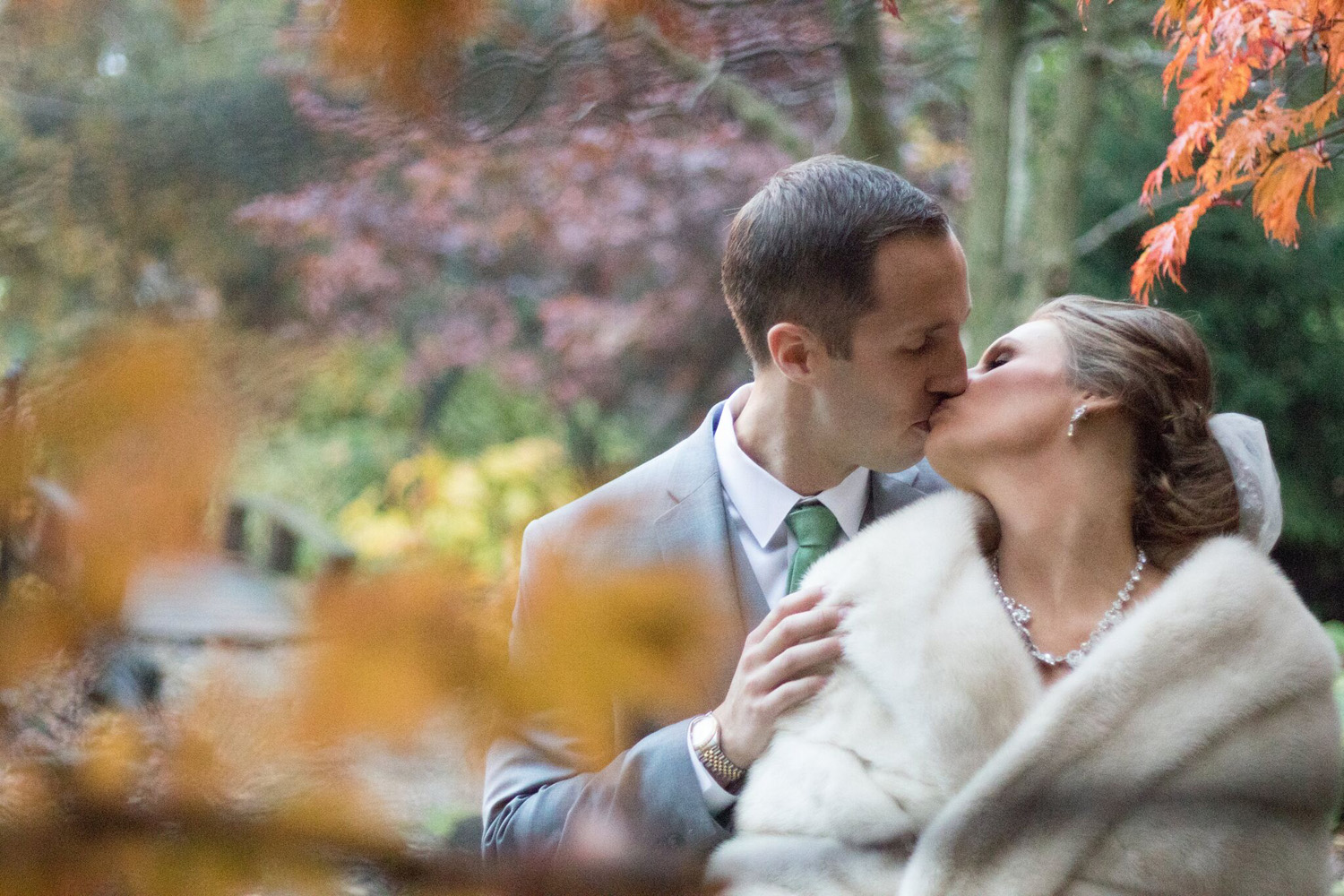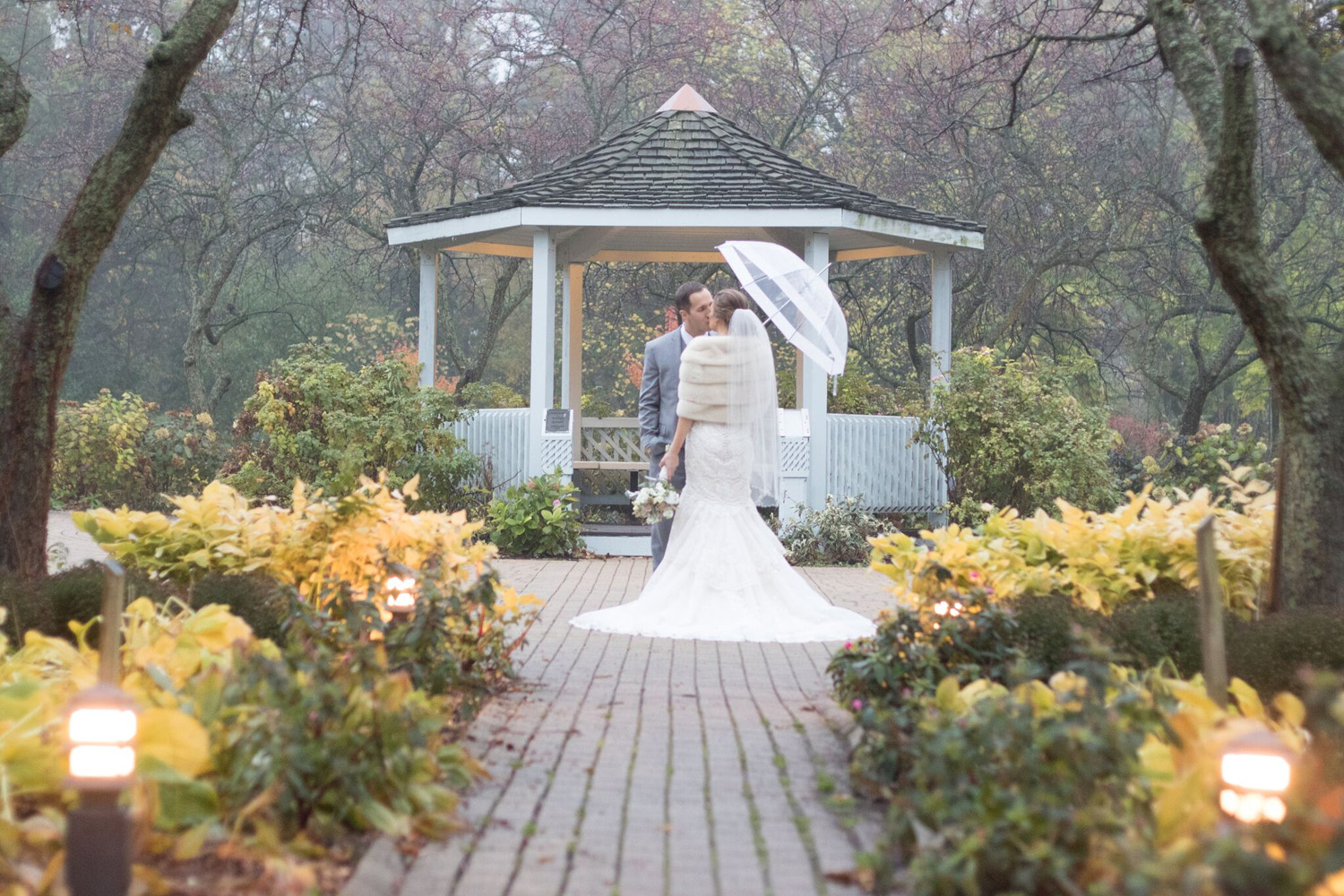 The Engagement
Nick planned a surprise engagement scavenger hunt for Kristin. He told her the plan was to grab an early dinner and come back to the apartment to watch a movie—music to her ears. But coming home from work on THE PROPOSAL DAY, the plan took a turn for the worse. Nick thought he was texting his family last-minute details and accidentally texted (wait for it) … Kristin. Yeah, that happened. Despite Kristin being very skeptical … the scavenger hunt was still on. Confused and excited, Kristin followed the first note to the rooftop of Nick's old apartment, where they shared their first kiss. The next note led to the bar they met at. Kristin then ran (literally) to her last note back at their condo. There, Nick was waiting for her on the balcony with a bottle of champagne. He read the last note, dropped to one knee and asked Kristin to marry him. She said, "Yes!" Once all the happiness sunk in, they finished the night at the bar they met at with close friends and family.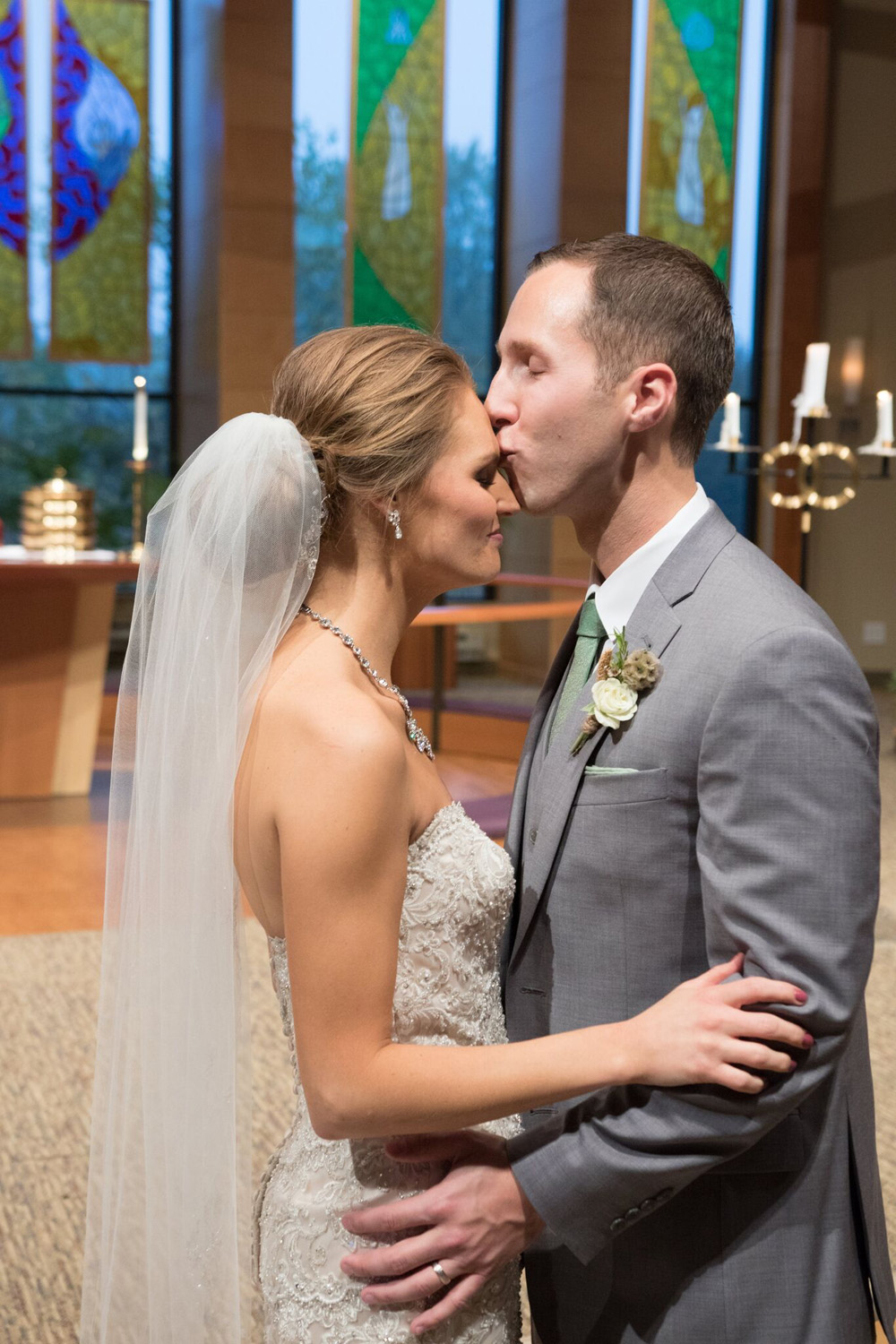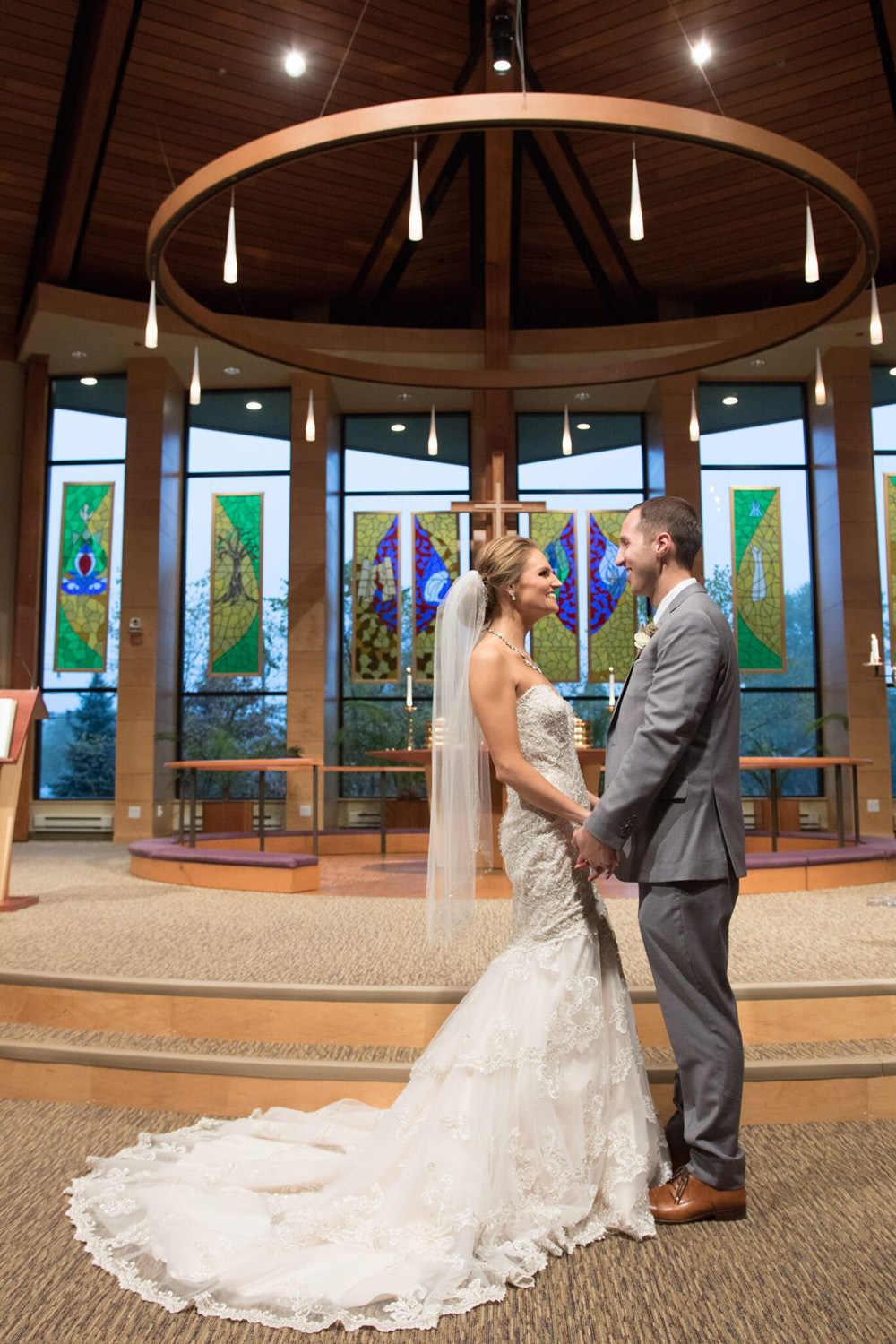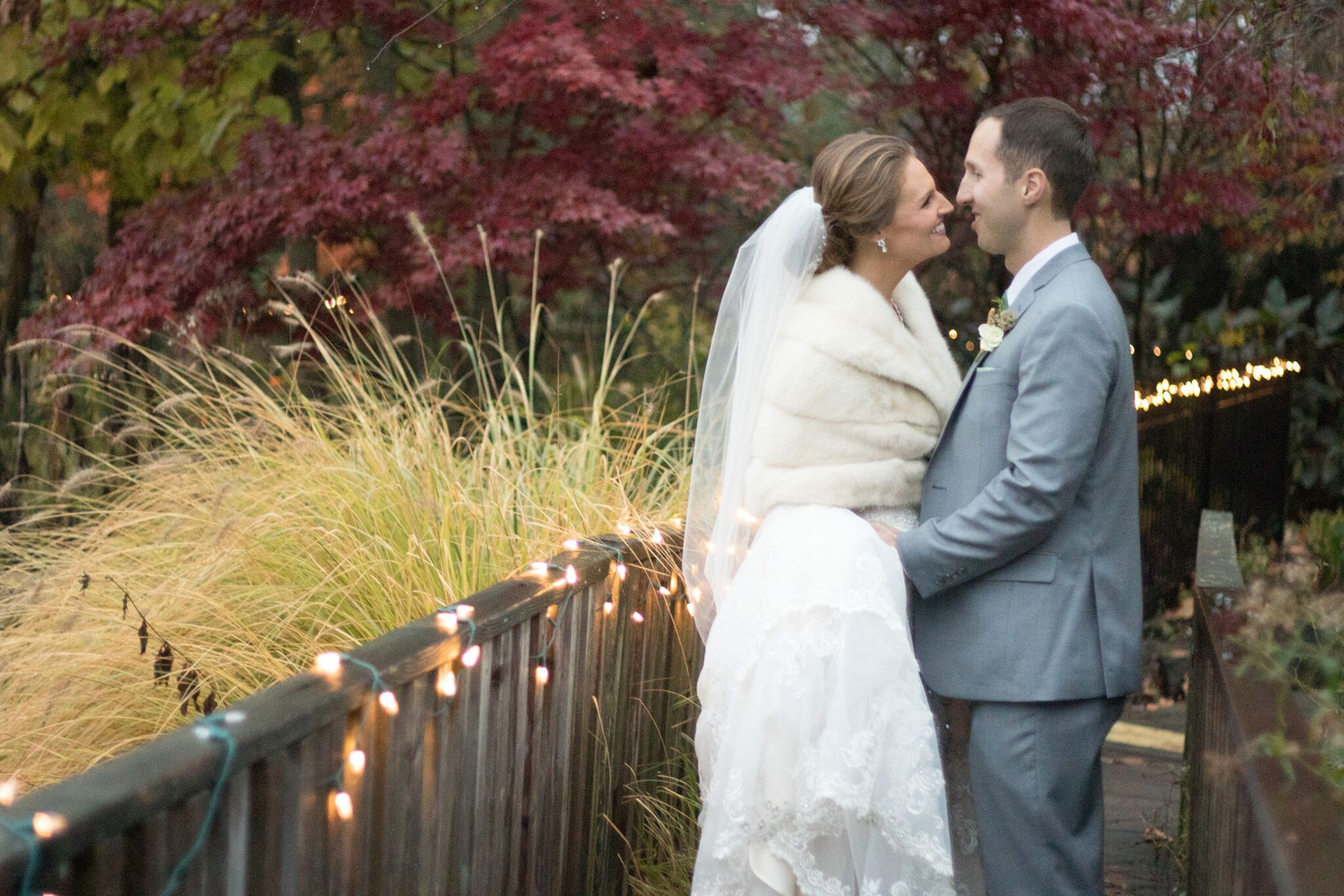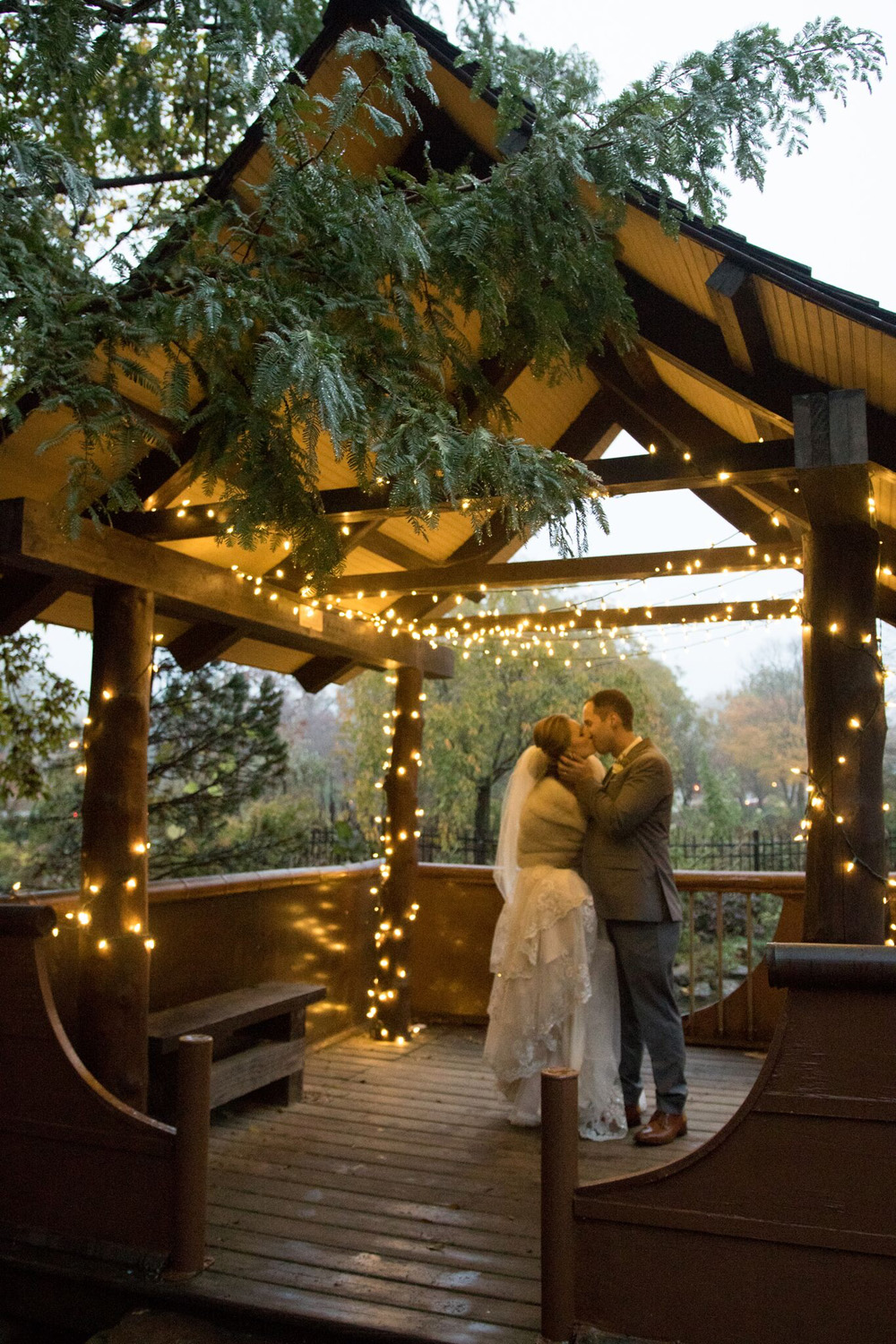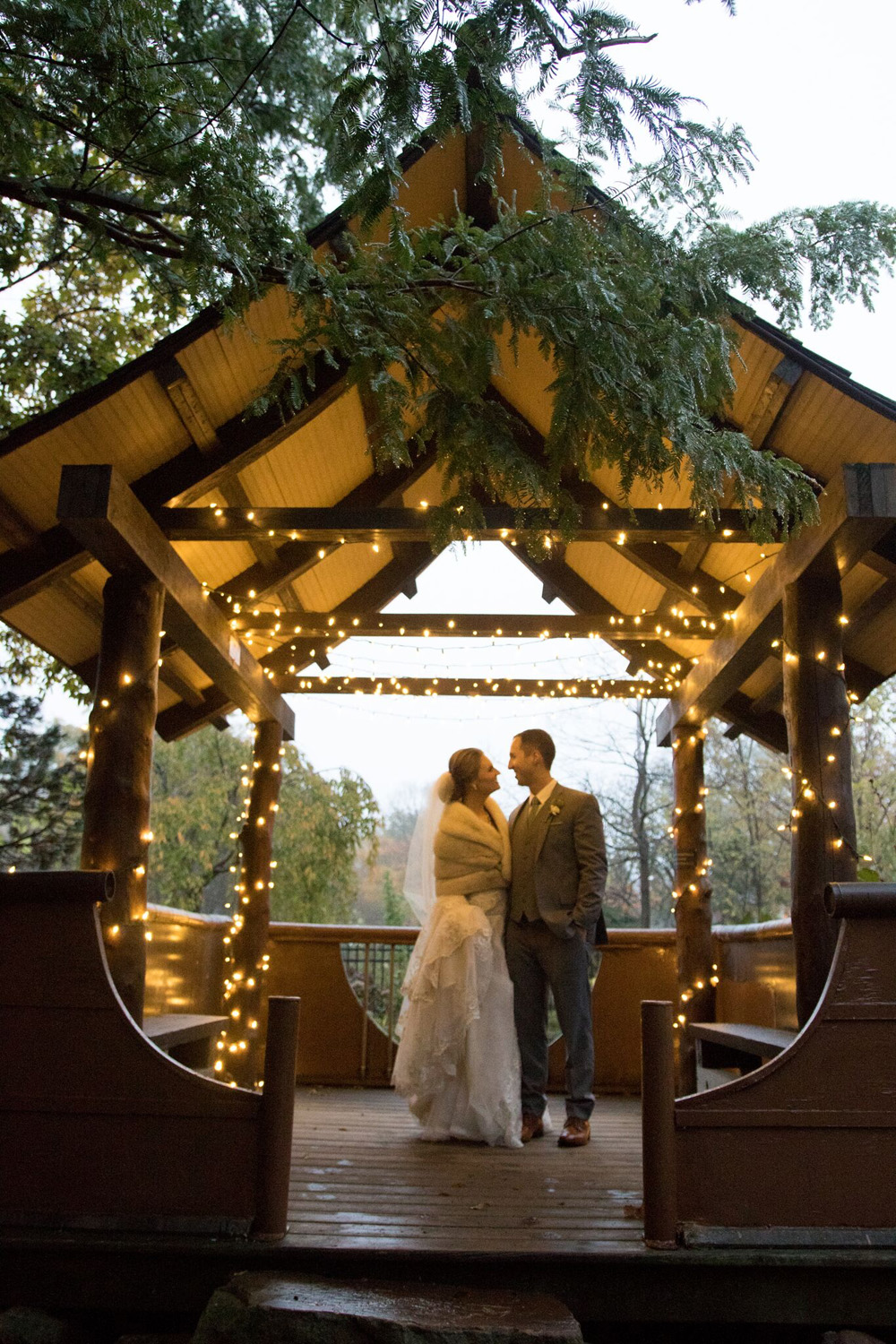 Wedding Vision
We knew we wanted something different, fresh and unique for our wedding. We've been averaging about 10 weddings a year (as guests) and have seen everything under the sun. We wanted the day to be something our guests haven't seen, so a few of the things that we did to make that happen are: 1) DIY all of the favors–my mom made about 150 bracelets for women and "for richer or poorer" lottery ticket holders for the men. 2) 1/3 of our centerpieces were unique and different bowls from HomeGoods that we found over the course of a year. We put greenery and floating candles in them and mounted them on stained wood boxes. They looked fantastic. 3) We also wanted the bridesmaids to stand out. So, again, over the course of a year, we went to dozens of resale boutiques to find real minks for each of the nine girls. They all had initials in them from previous owners–the girls absolutely loved them! 4) The biggest vision we had come to life was the 24-foot trellis our wedding party sat under during dinner. My (Kristin's) grandpa, a stage-4 cancer survivor, built it from scratch, stained in and brought it to the venue the day before the wedding to set it up. In the end, our vision came to life. Walking in for the first time was breathtaking.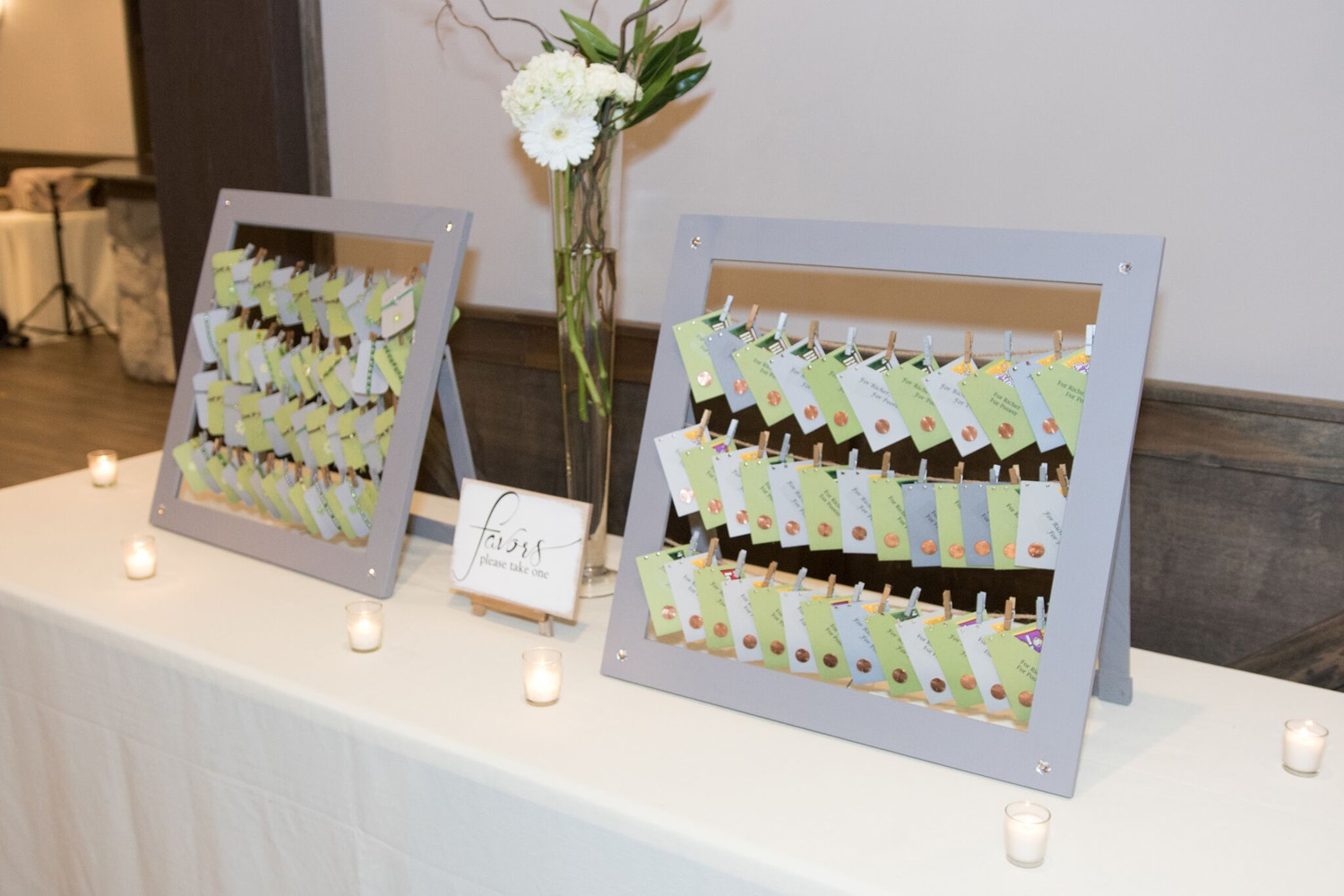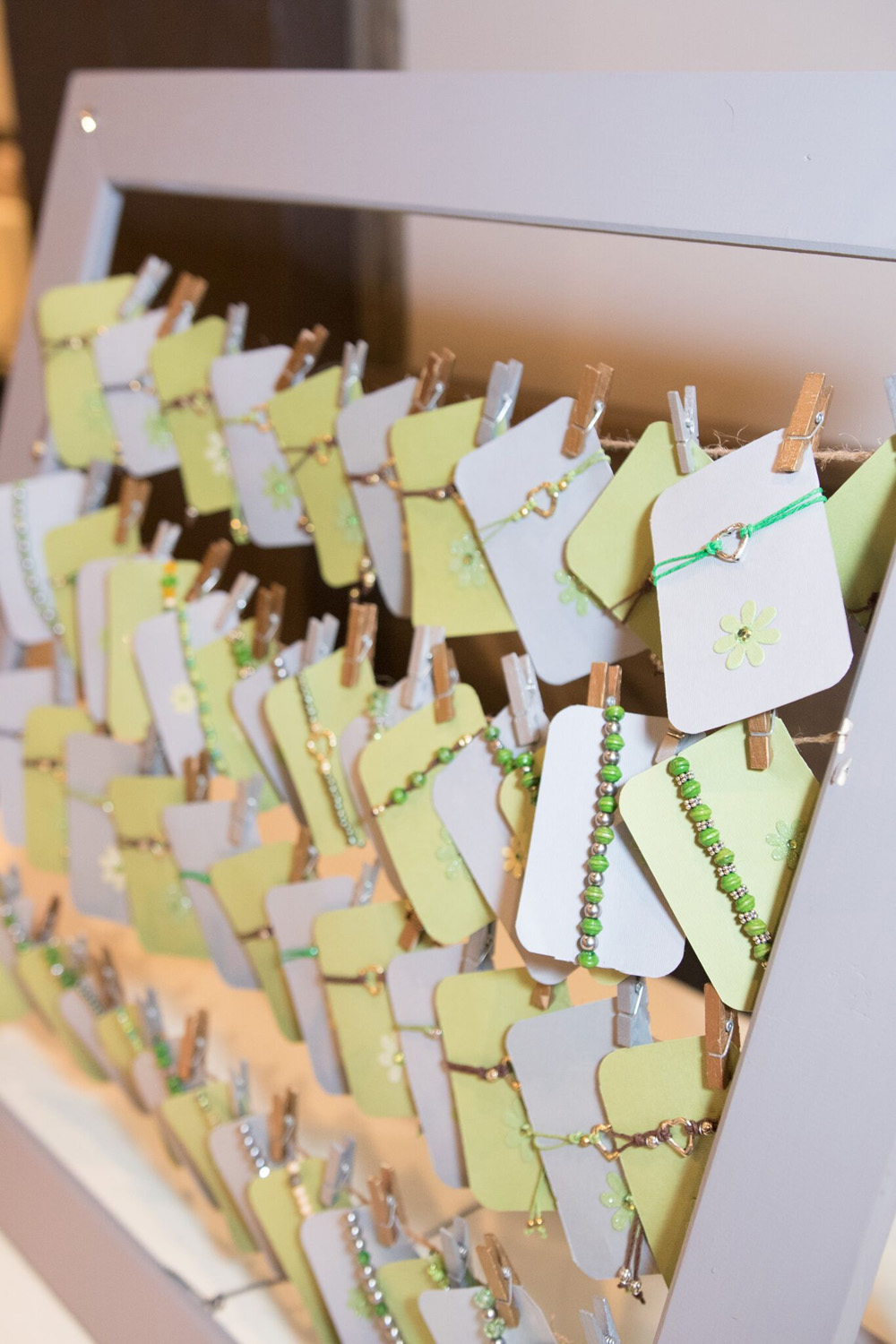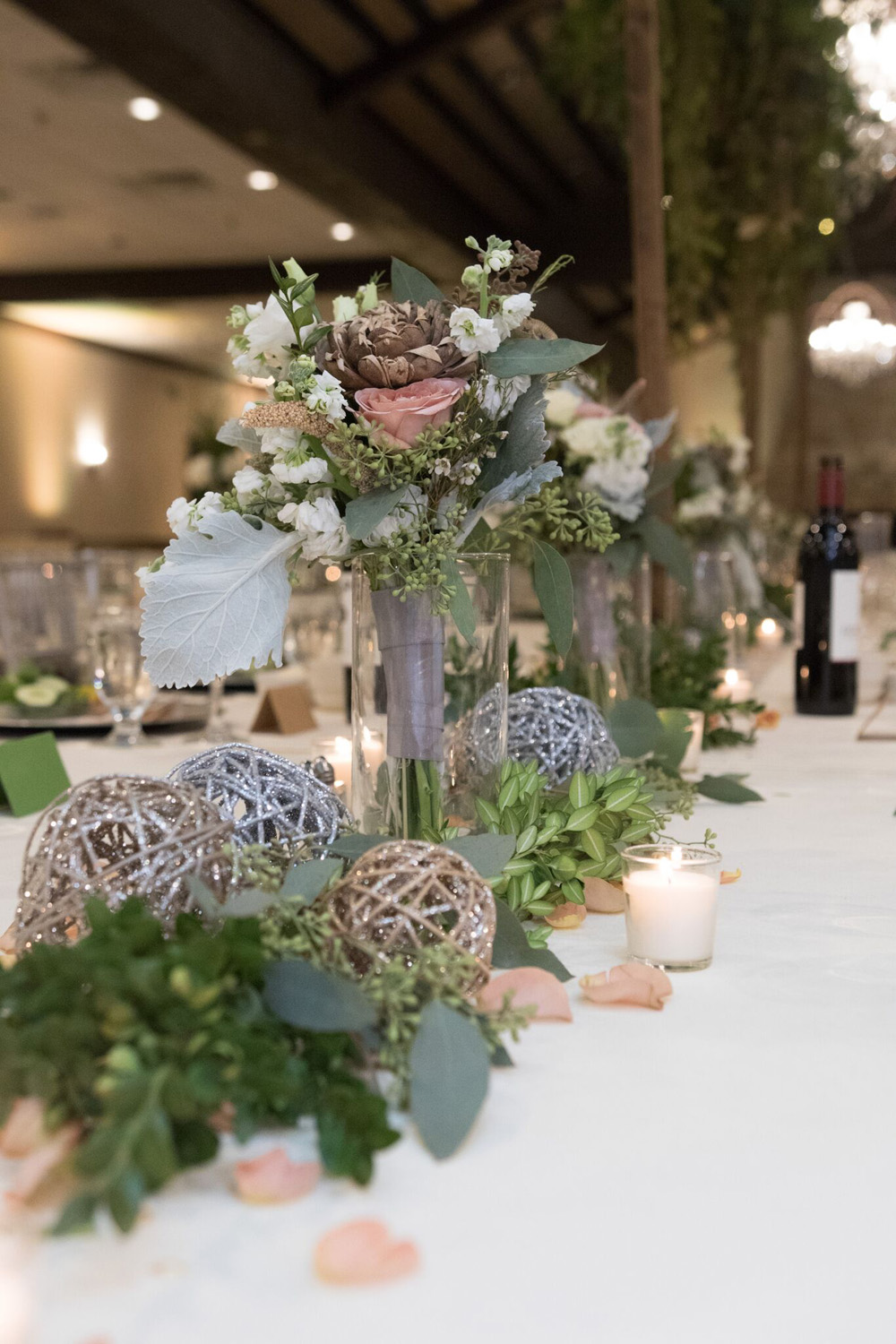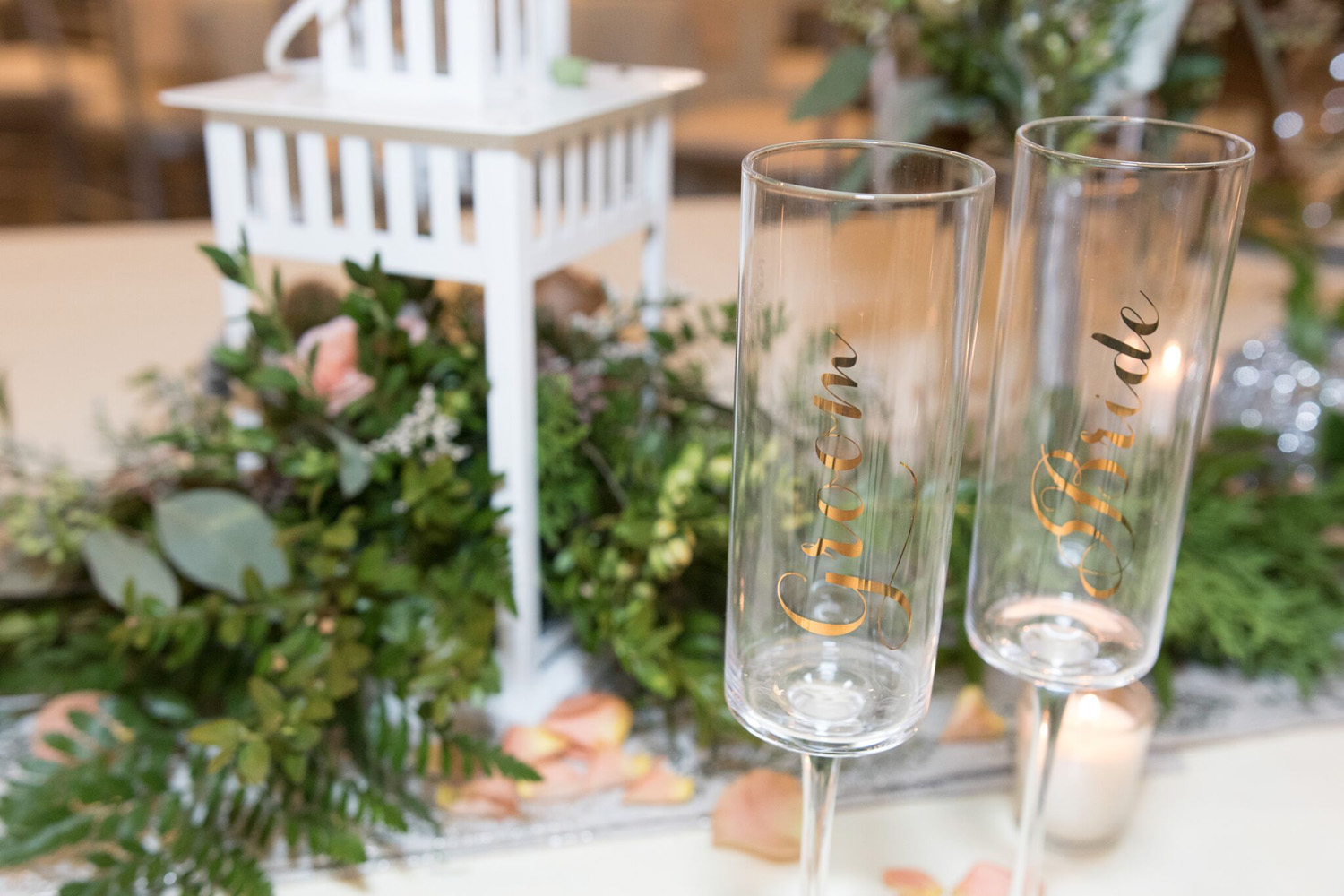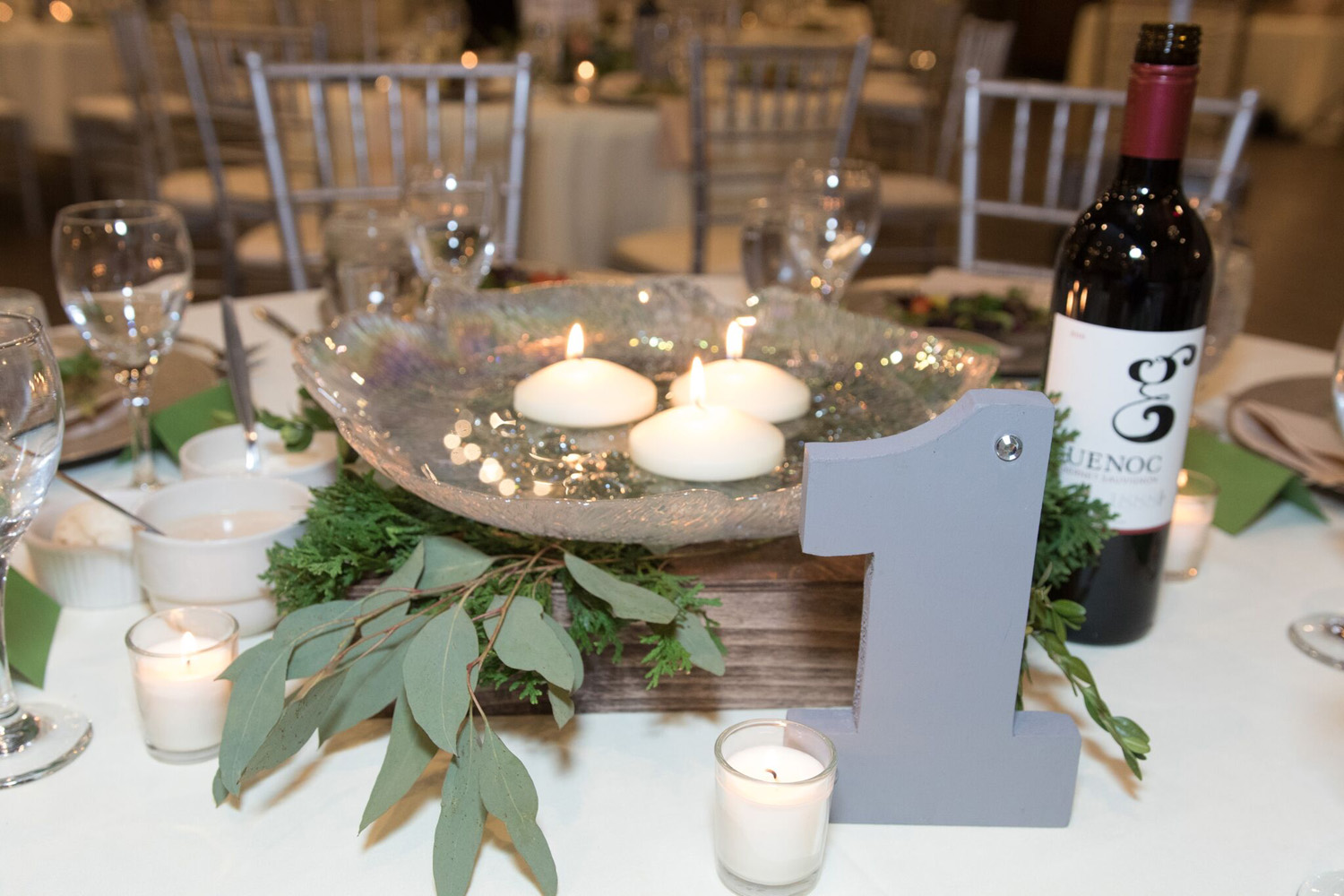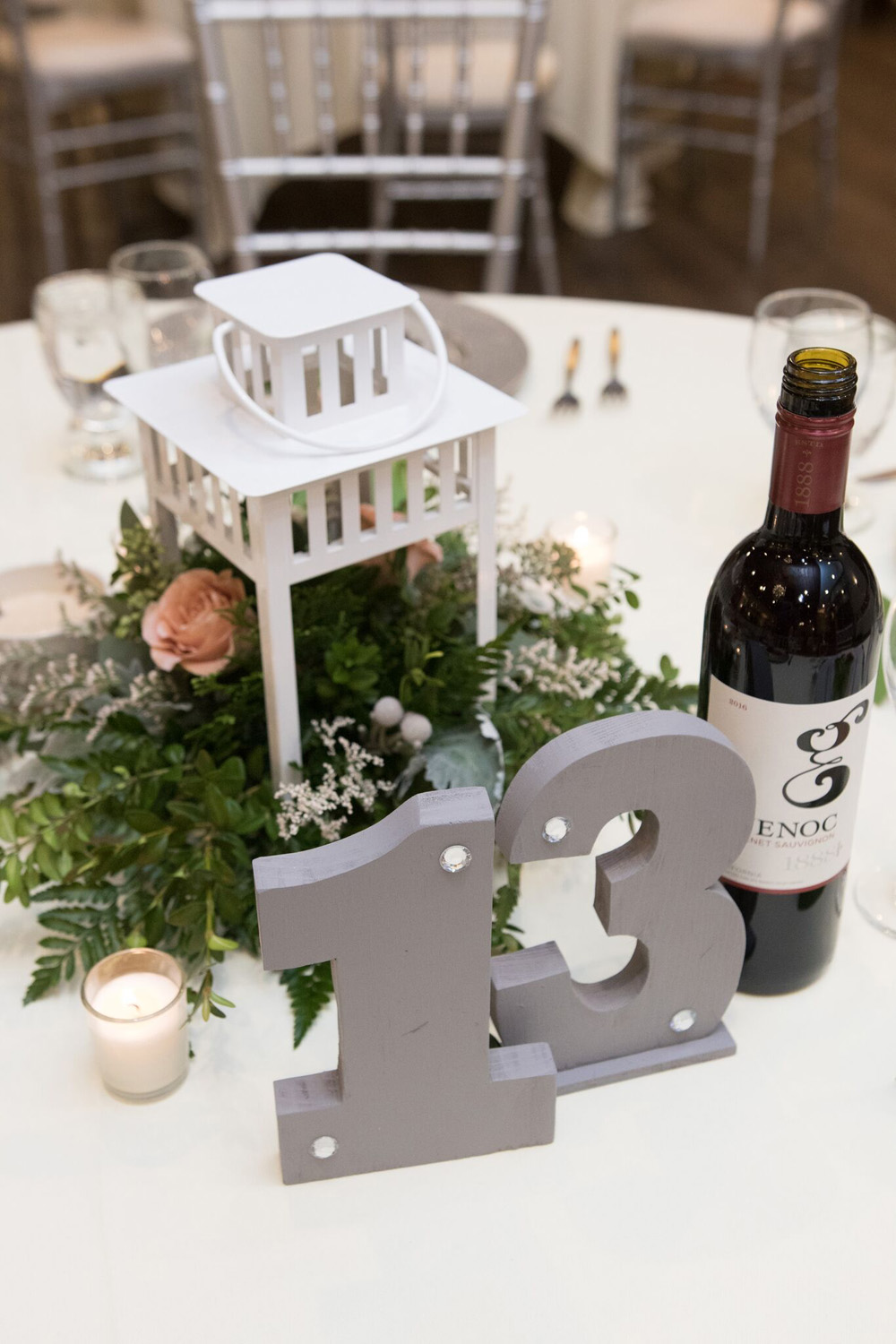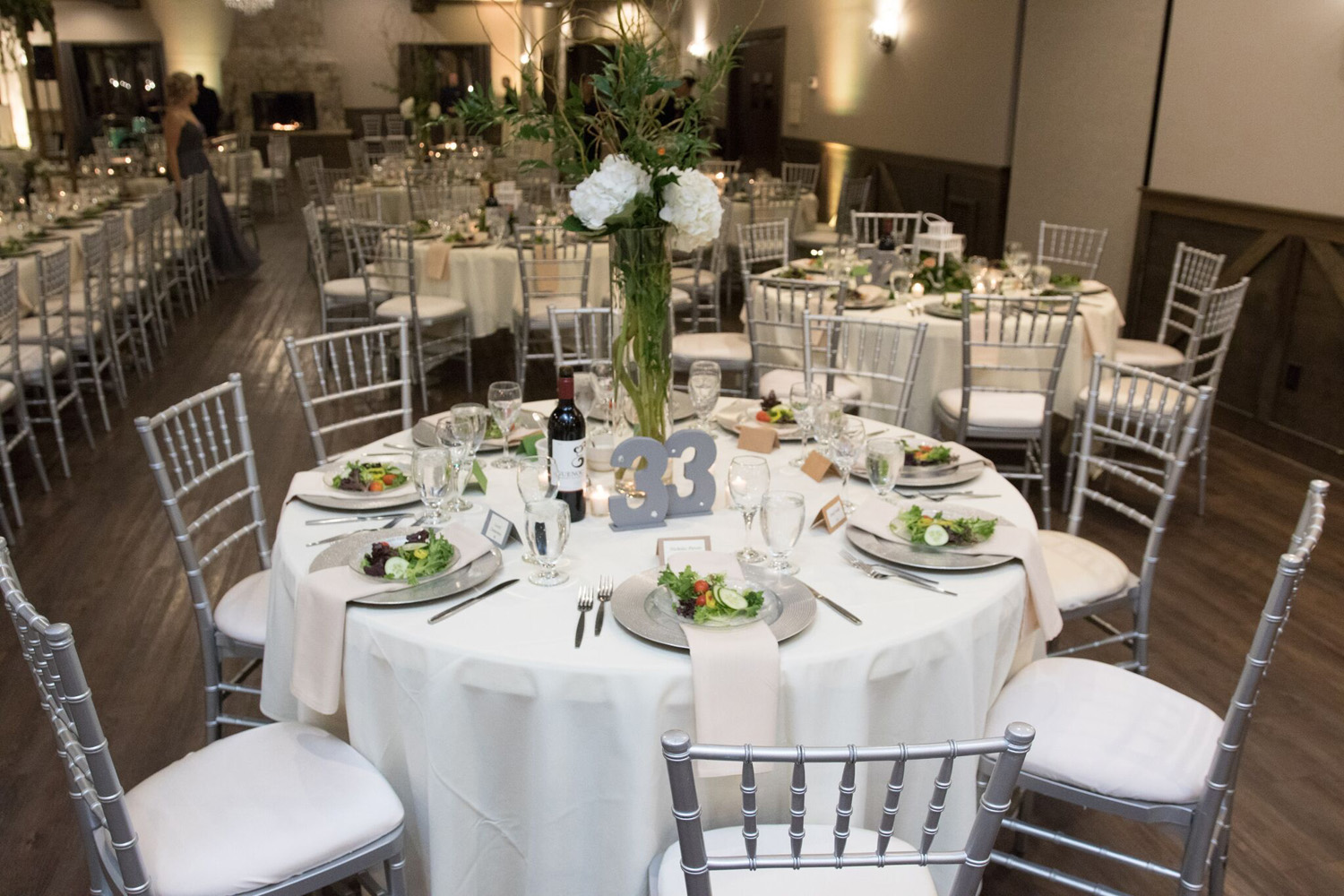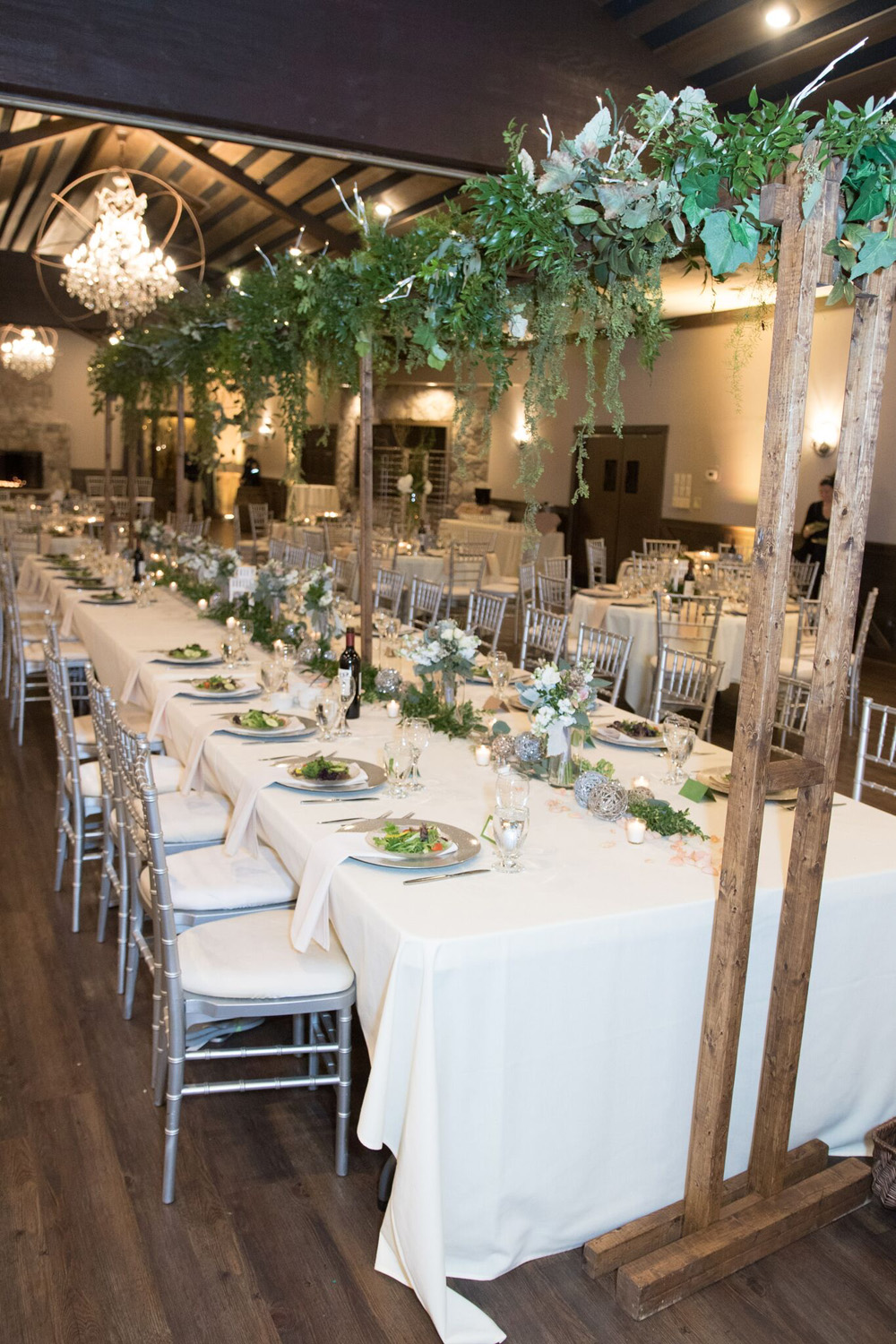 Wedding Day

We could describe it in three words … Best. Day. Ever. But since you need more than that, here it goes. It was the most magical day the both of us have ever experienced. I woke up extremely early and took a walk with my dad to a hill we always went to when I was a little girl. There we watched the sunrise … I knew it was going to be the perfect day. Everything went according to plan, and if something didn't, we didn't know about it! The one difficult part of the day was not having my grandpa there who passed suddenly in June of 2017. We put his picture on my bouquet, so he was with us. The decor looked amazing, the food was delicious and the presence of everyone was amazing. It's hard to put to words how perfect it really was.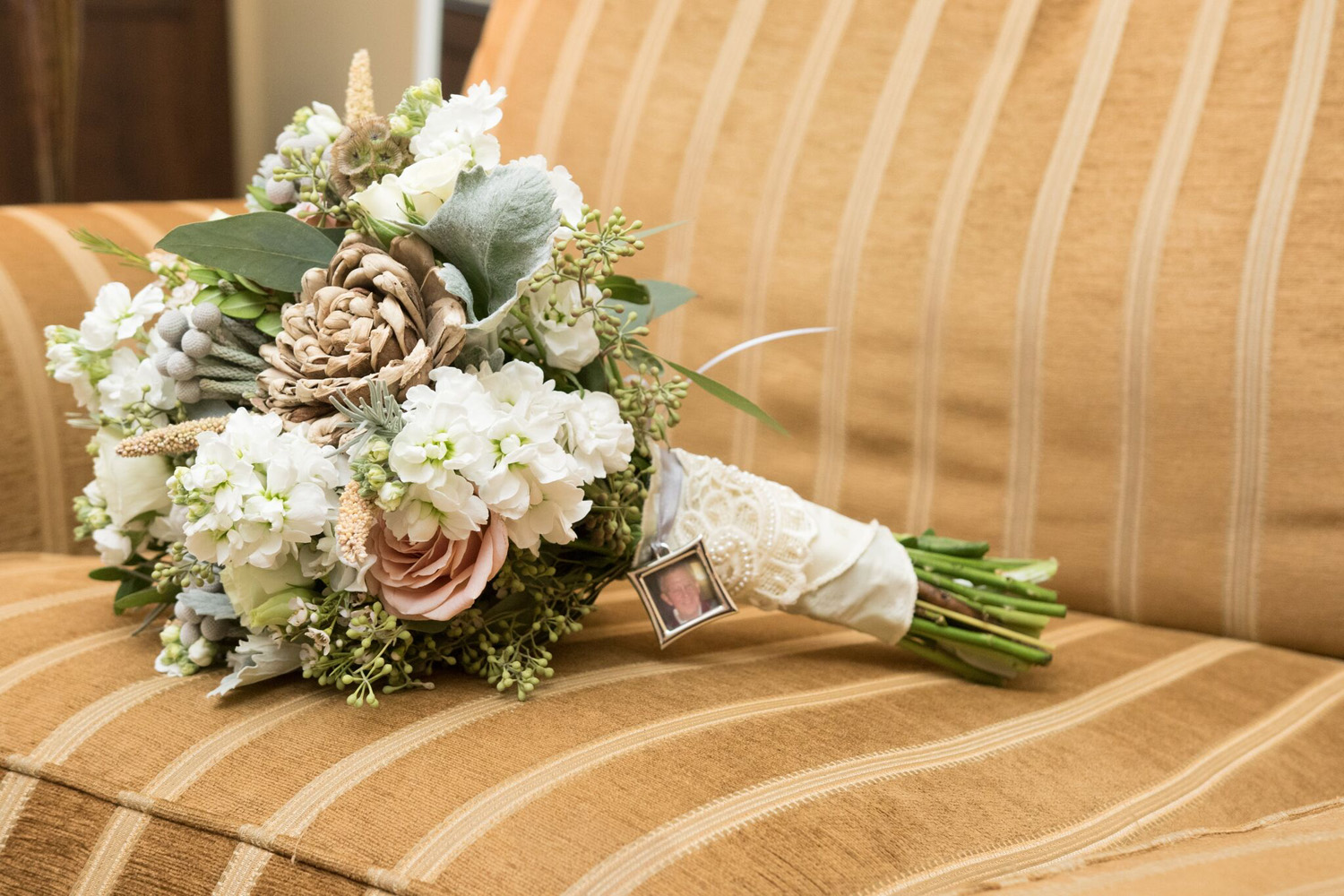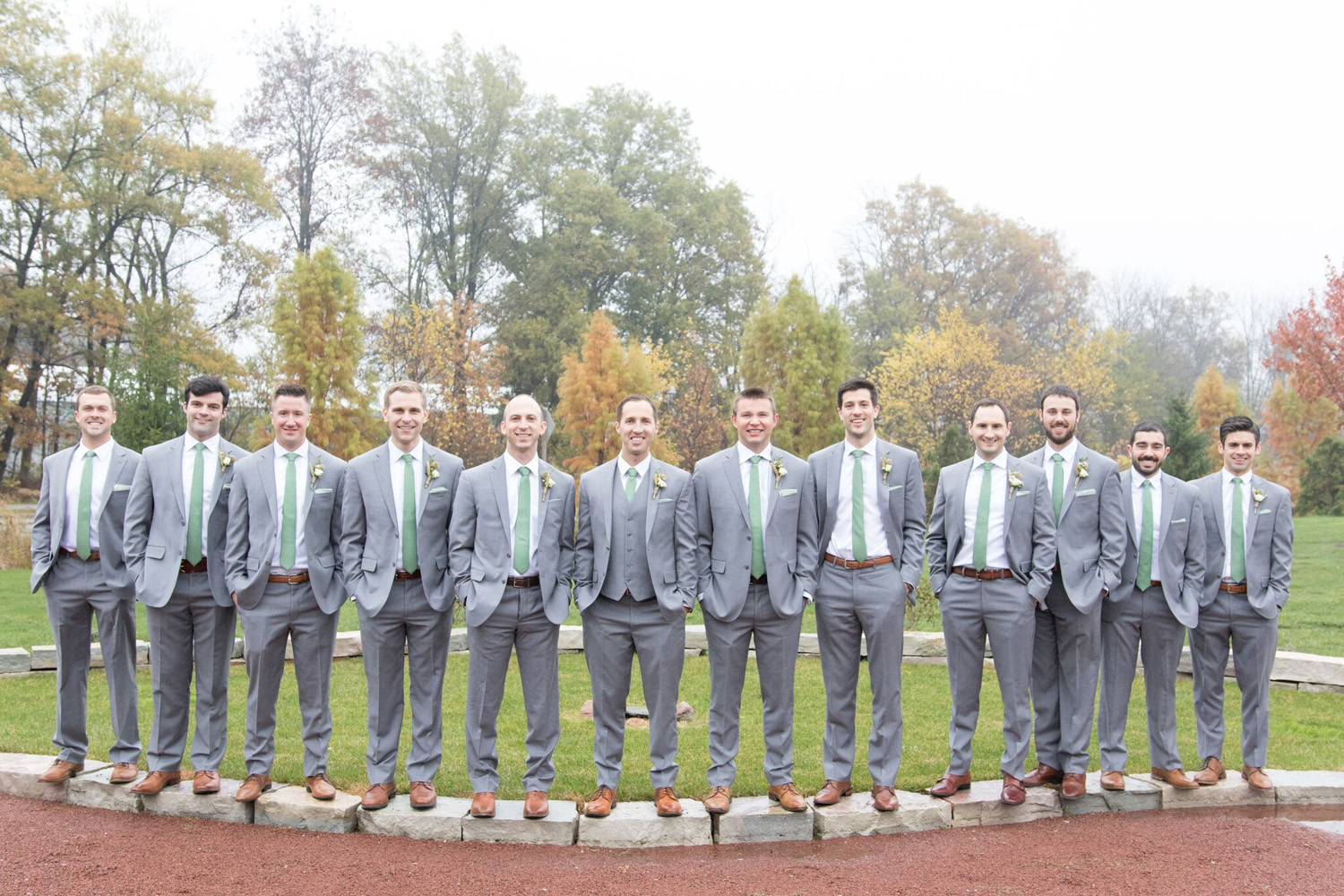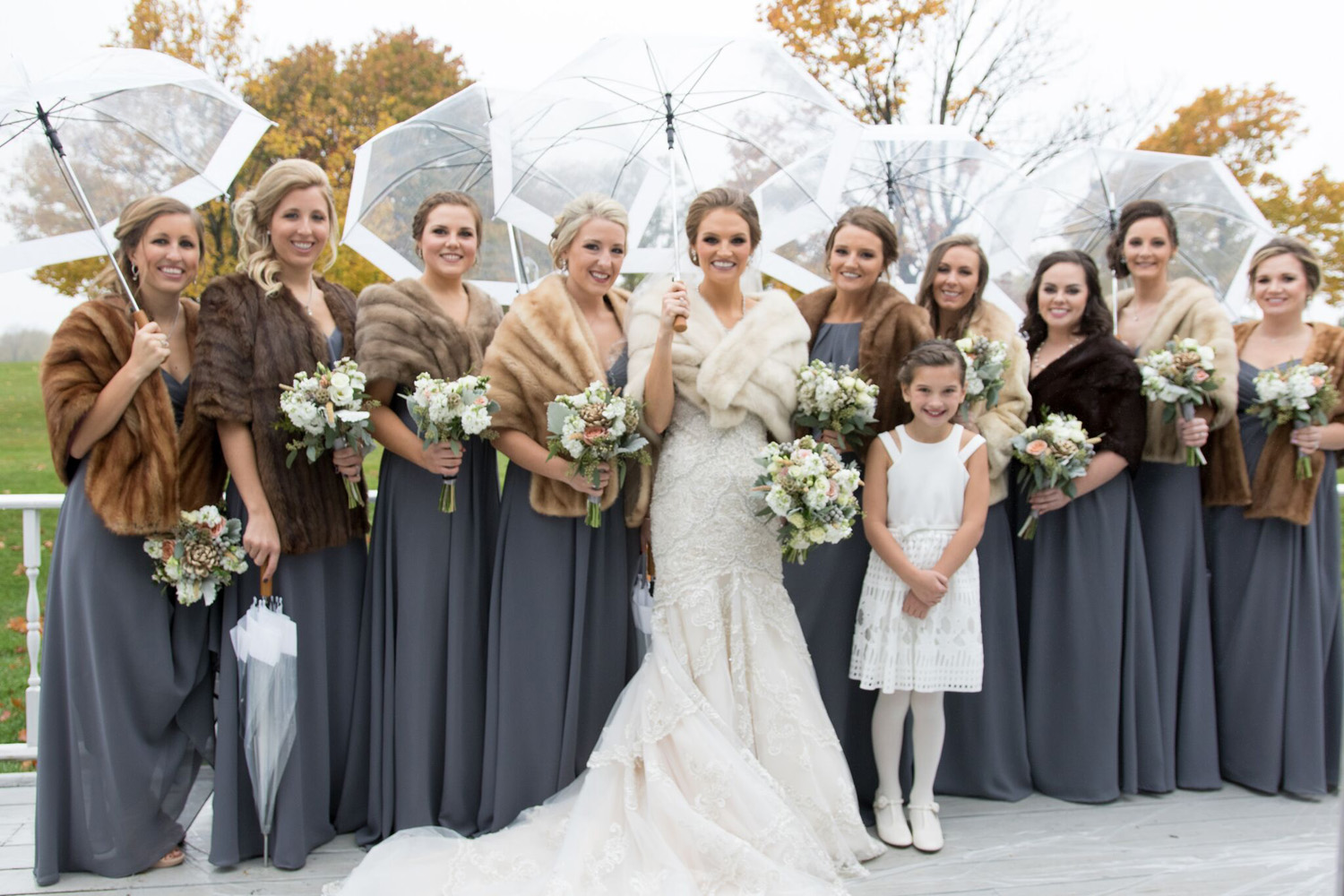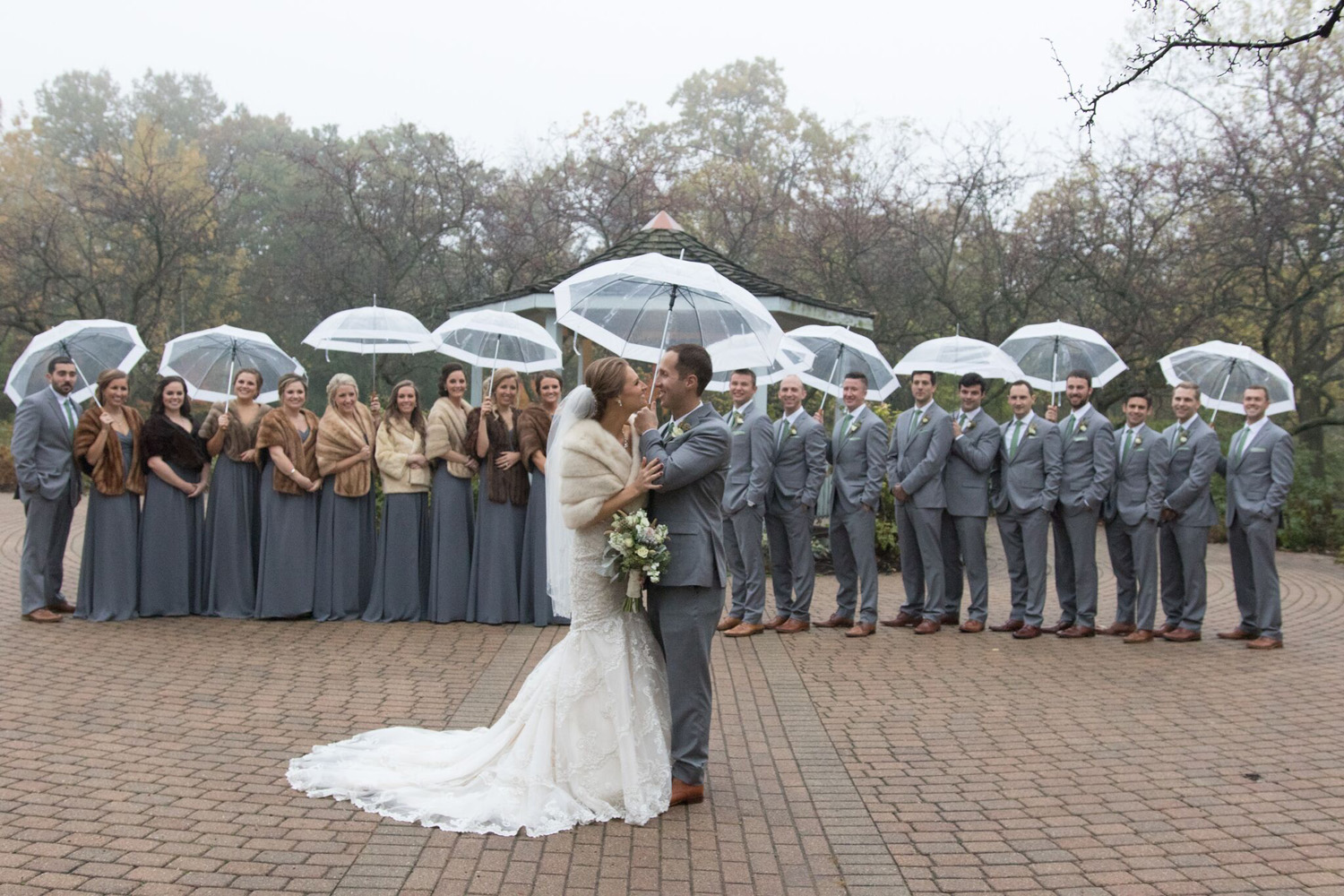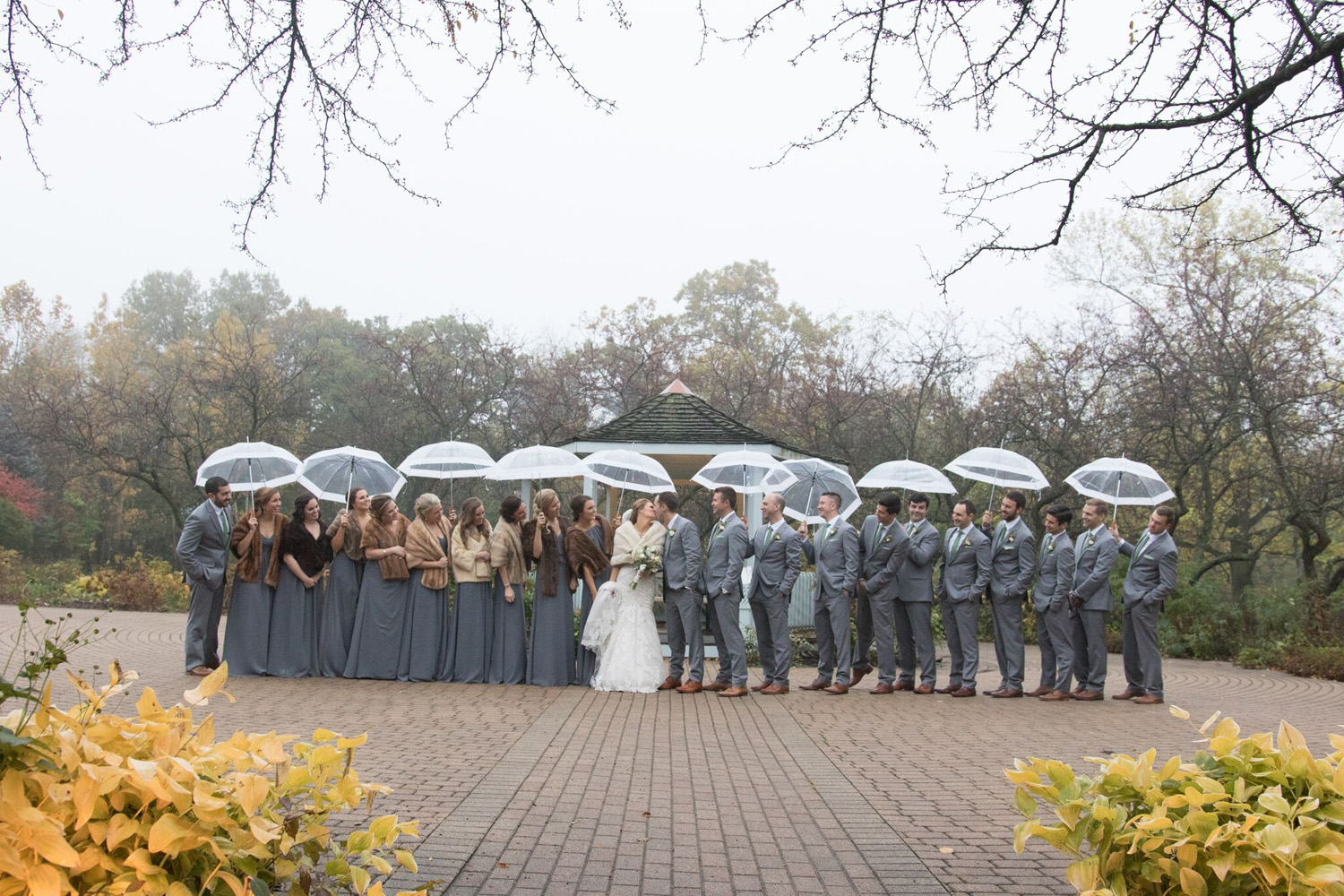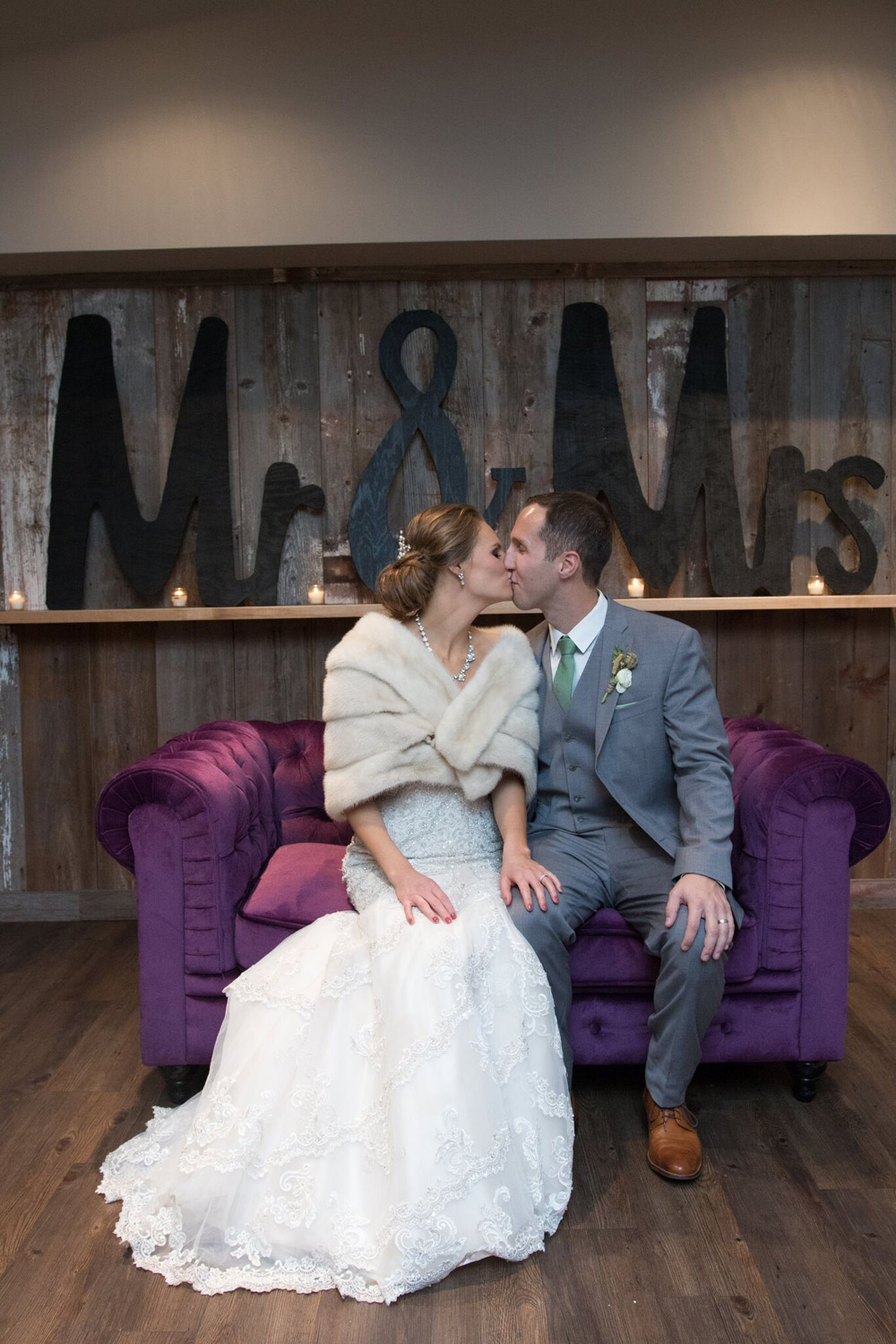 Advice To Engaged Couples
BE PRESENT … ALWAYS. You can take the wedding process one of two ways: 1) stress out, or 2) soak it *all* in. As soon as you get engaged, your mind starts to race: "I have to call this person and that person, and make an appointment here and there." All totally normal, but our advice would be when you start tackling those tasks … genuinely enjoy them. Enjoy trying on dresses with your bridesmaids, enjoy interviewing vendors, enjoy picking out your wedding dress (EEK!), and most importantly … enjoy each other. Also, there is no such thing as too organized when it comes to your wedding–especially if you aren't hiring a wedding planner to help. Spreadsheets, budget worksheets, and a *separate Gmail account for your emails* will be your best friends! There is nothing like that feeling of getting engaged, so don't lose that feeling when something doesn't go according to plan in the process (because that will happen). And when the BIG day comes … relax and enjoy it–at this point you've done everything to make it perfect. Rely on your family and friends to take care of *any* issues that may arise. It will be the best day of your life!