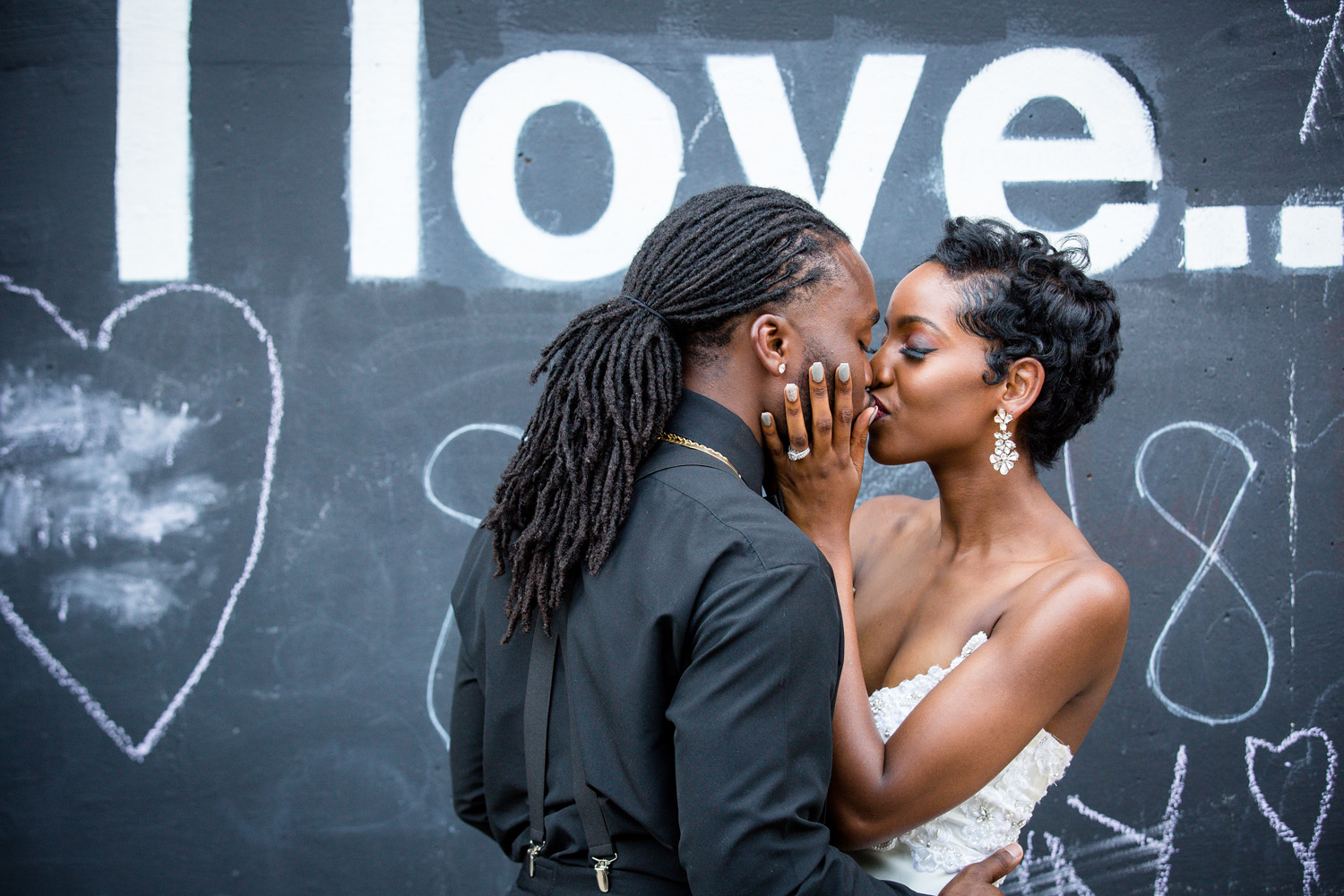 Describe Your Engagement
It was summer 2016 and I just graduated from college. I was dying to finally take a vacation and what better way than a Vegas girls trip. My girls and I flew out to Vegas and little to my knowledge, everyone else had a hidden agenda. It's our second day in Vegas and my friends insist that we put on our best outfits for a night out on the strip. Funny thing, I was included in a lot of our day planning not even knowing I was on my way to my engagement. "We decided" to head up the Paris Eiffel Tower, and when we arrived at the top, my now husband, his best friend and my parents were waiting for me with champagne & roses. I couldn't believe my eyes. He got on one knee, asked me to marry him and, of course, I said yes!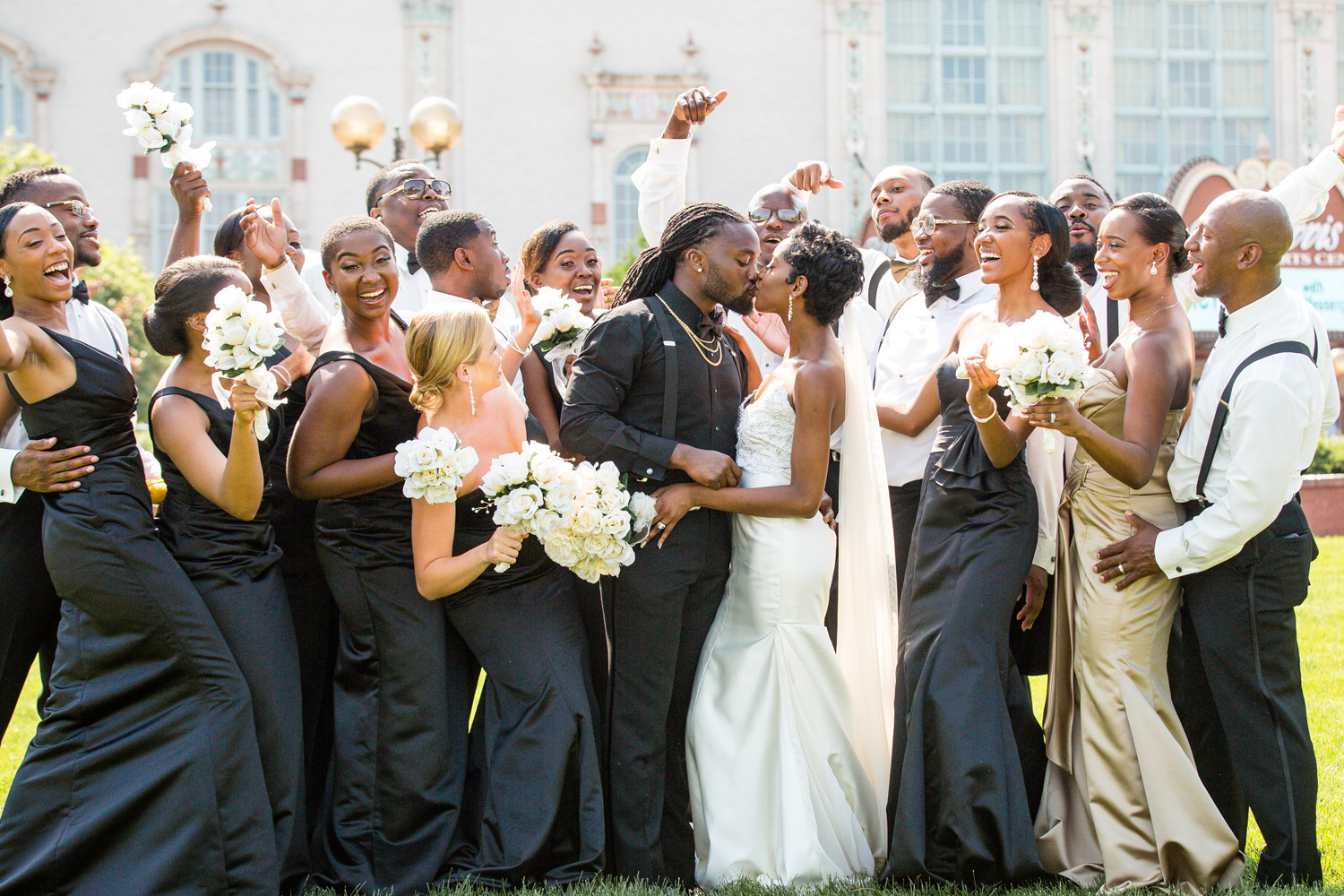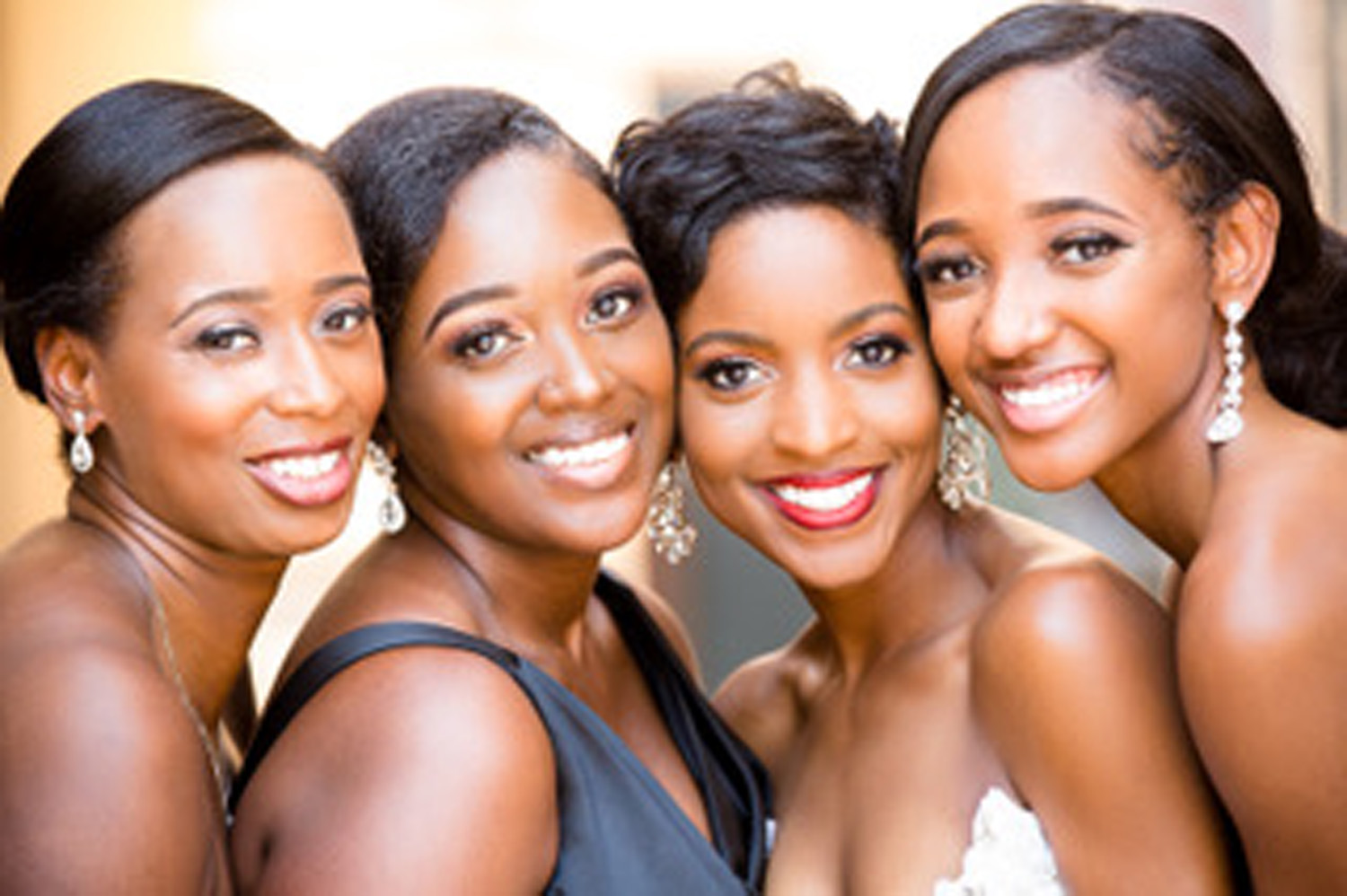 Describe Your Wedding Vision
My personal style and aesthetic whether fashion or decor is timeless, edgy, with vintage touches. So, I knew I wanted to add those elements to my wedding vision. I was inspired by the golden age and wanted an Old Hollywood wedding with modern elements. I wanted everything gold, & champagne with satin fabric and pearls & crystals everywhere. My first start was the venue and I knew the Palais Royale was going to be the perfect place for my wedding theme. It was my first venue tour and I was sold immediately. The chandelier, historic touches and beautiful gold details was everything and more. I was the designer of my wedding gown and made sure is was a form fitting sheath dress with a train, like the golden age Grammy winners. All ivory satin with hand beaded crystals and pearls at the bodice.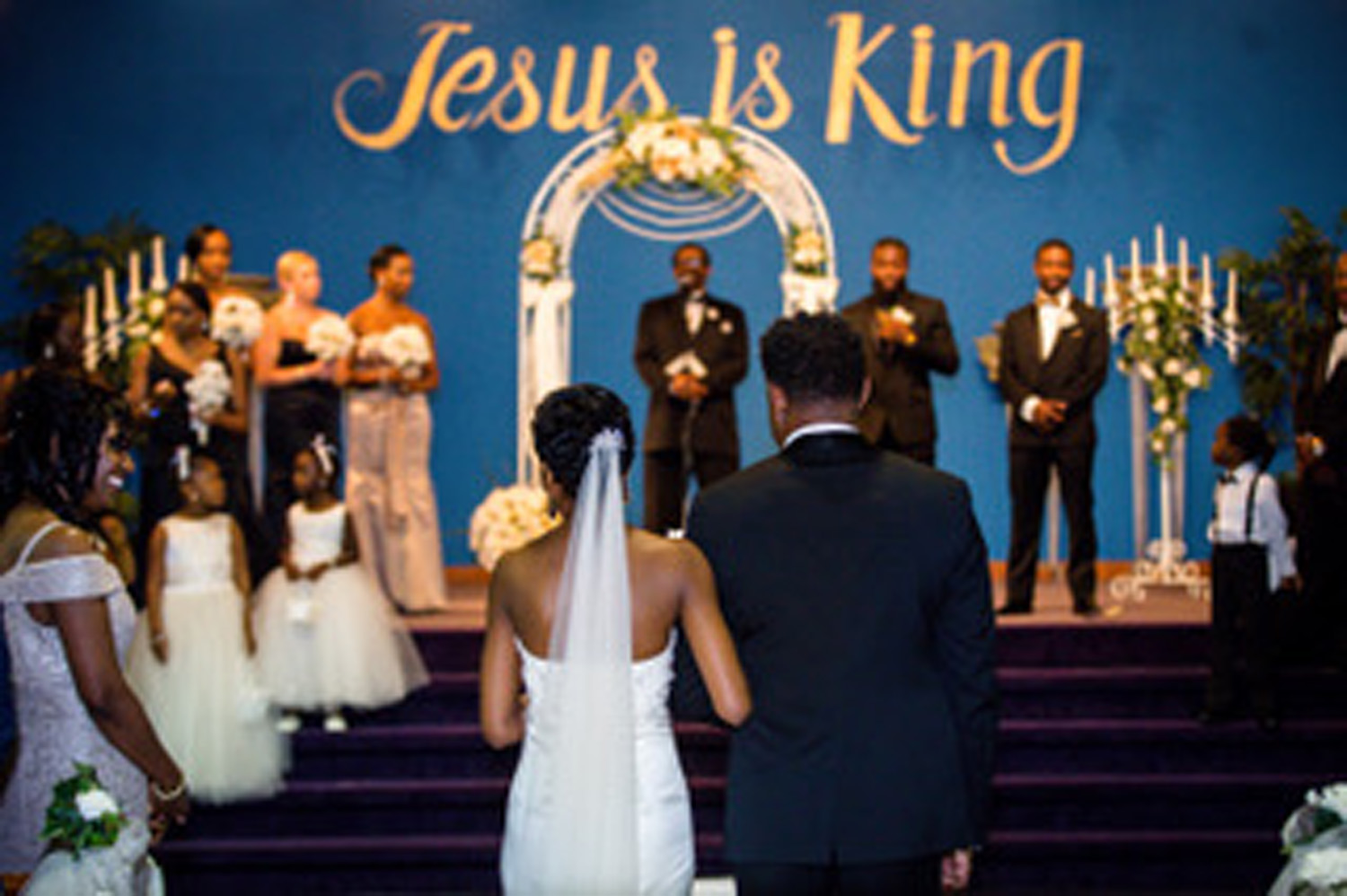 Describe Your Wedding Day
I knew my husband for 10 years; were high school sweethearts. Weeks before and on the wedding day of our wedding, neither of us were nervous at all. We knew everything we needed to know about each other, we are each other's best friends and this felt like a huge party. I truly wanted those pre-wedding bride nerves but I was all smiles the entire day. The doors opened, I seen his face and I just smiled. Everything felt right like it always has. During our ceremony I couldn't stop laughing at his silly antics. He makes me laugh harder than anyone I know. We made it through the ceremony, arrived at the venue and my first time crying was seeing my reception. I was in awe. The night went on with great food, laughter and dancing all night! It was a day I'll remember forever.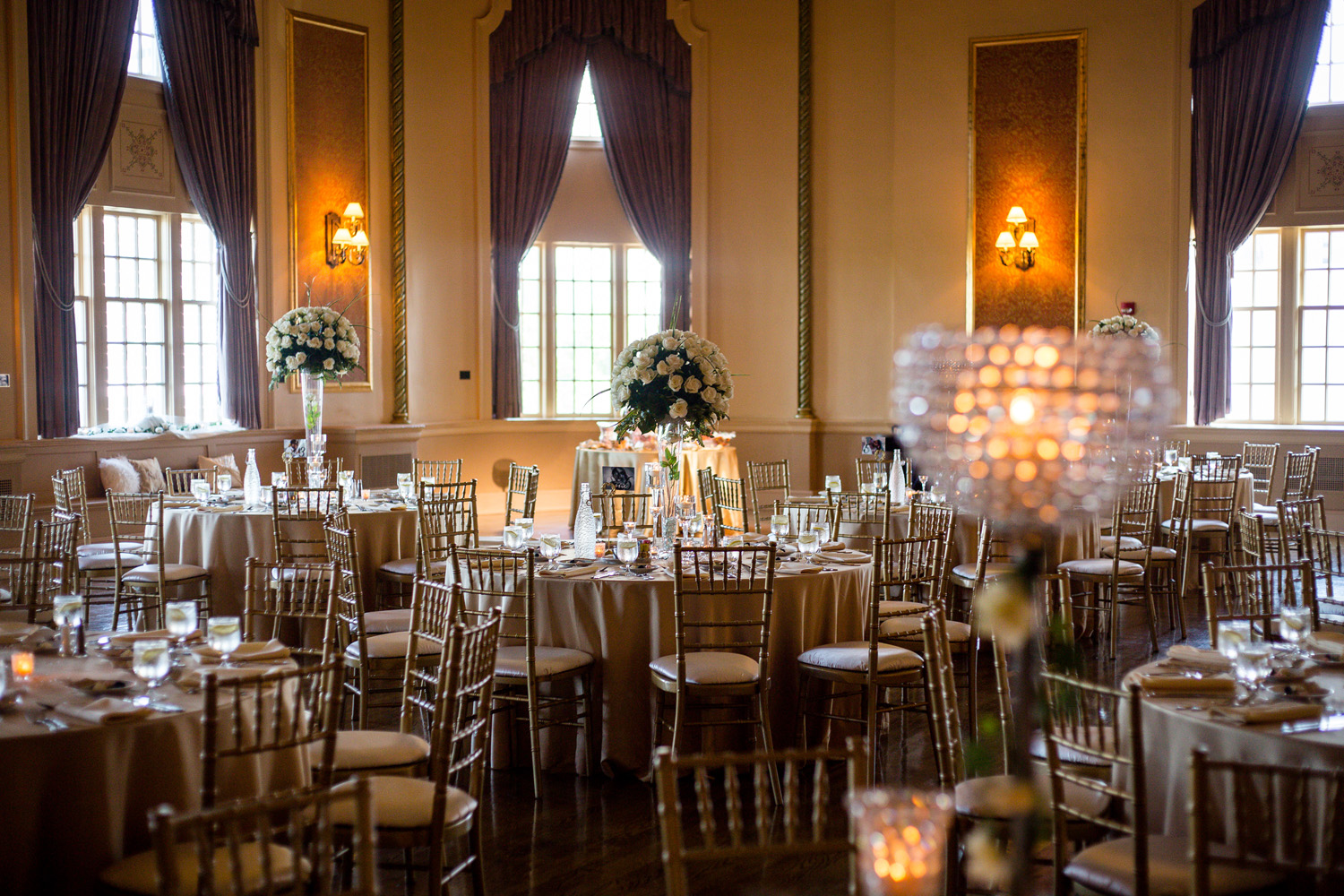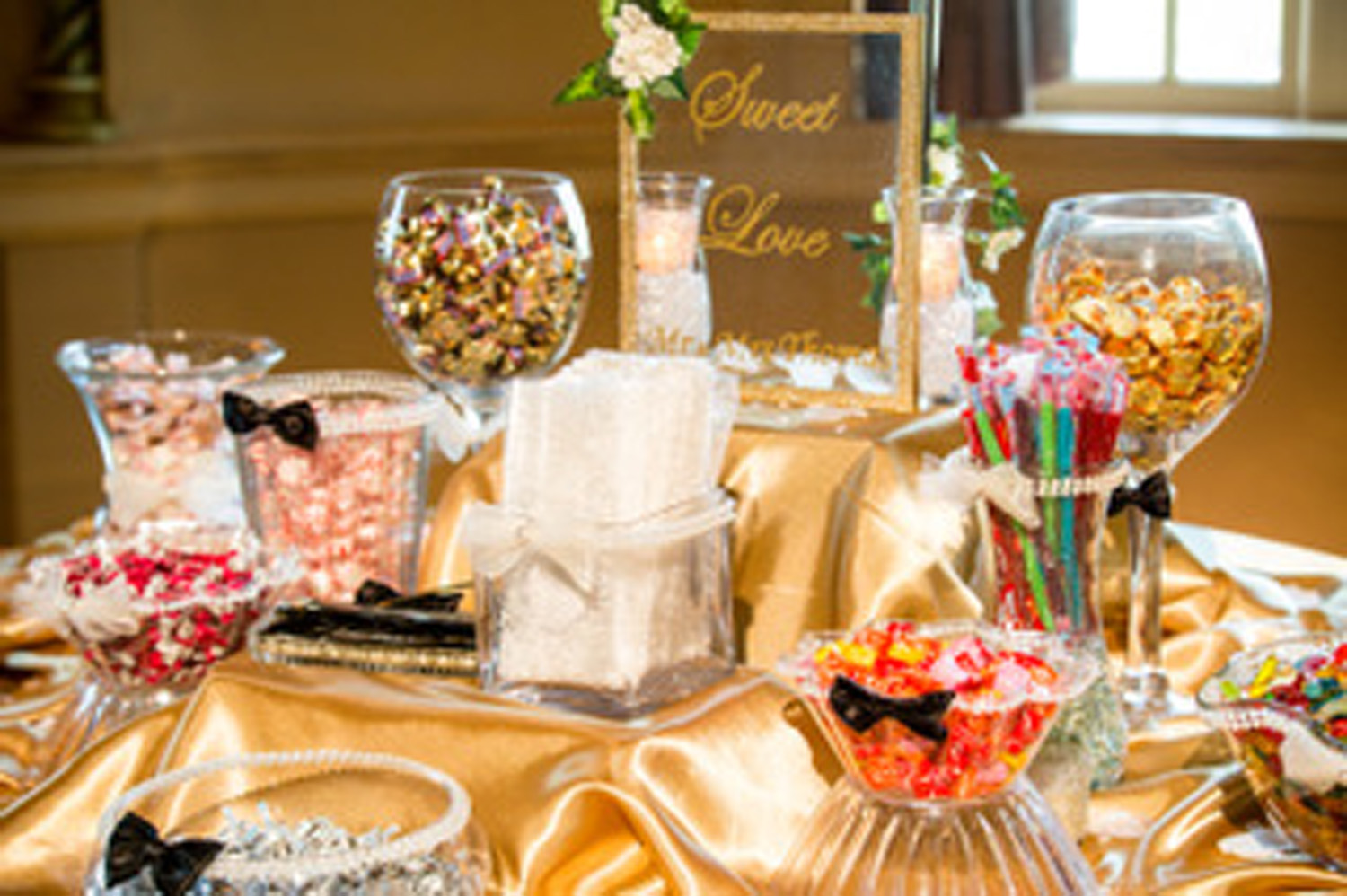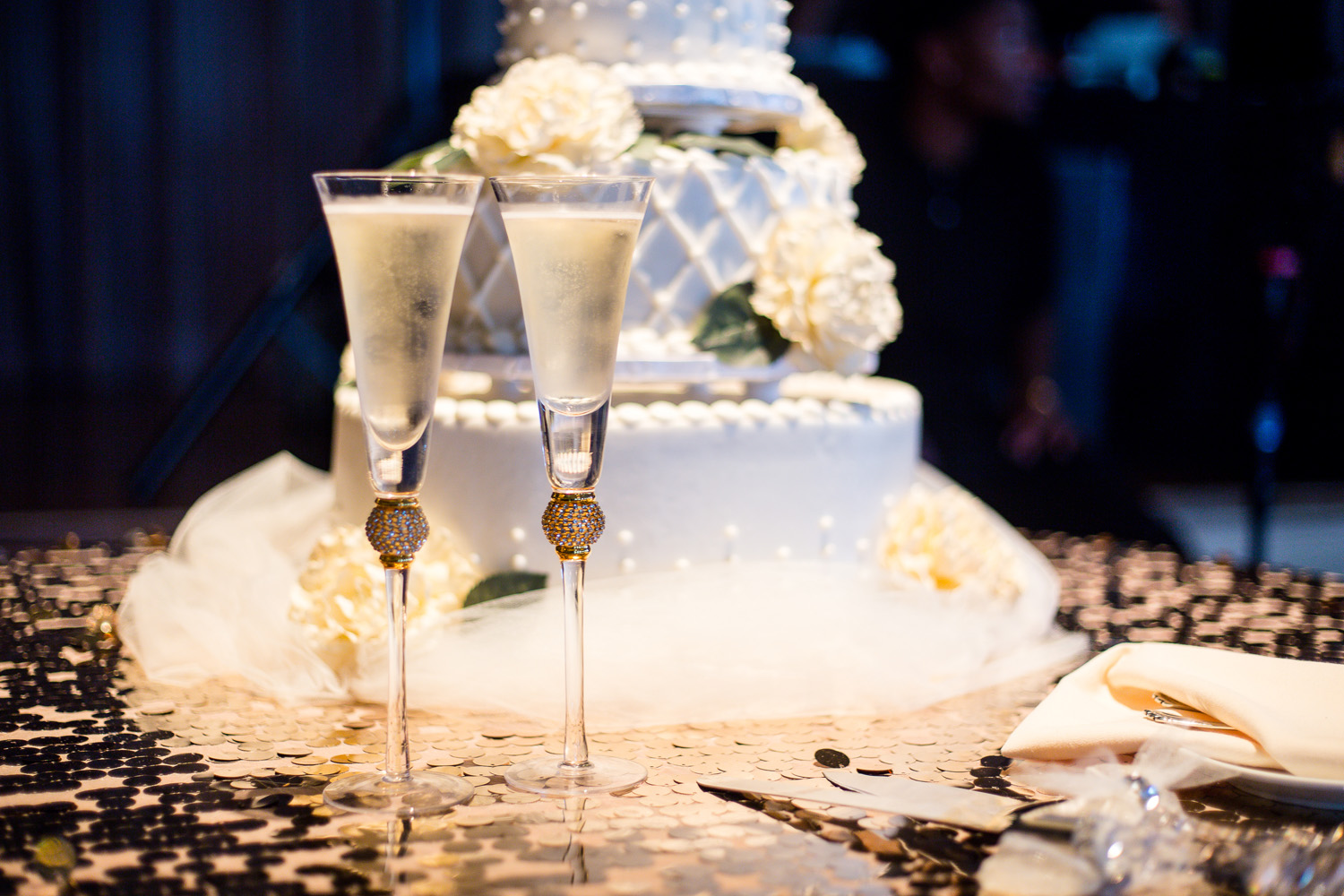 Your Advice To Engaged Couples
My first advice to engaged couples is that no matter what, this day is about the two of you. There will be a lot of opinions/suggestions from other people and a lot of don't do this or make sure you do that. And it's ok to take advice from people when you need it but don't ever feel obligated or pressured. This is a day that you will look back on forever. Make sure it's what you truly want. Another huge piece of advice to engaged couples is that during all the chaos of planning, don't forget the ultimate goal. The wedding day is very special, but don't forget to take time and plan for your marriage. Pre-marital counseling is important and talking about future finances, children, etc. The wedding is one day, but your marriage is a lifetime.