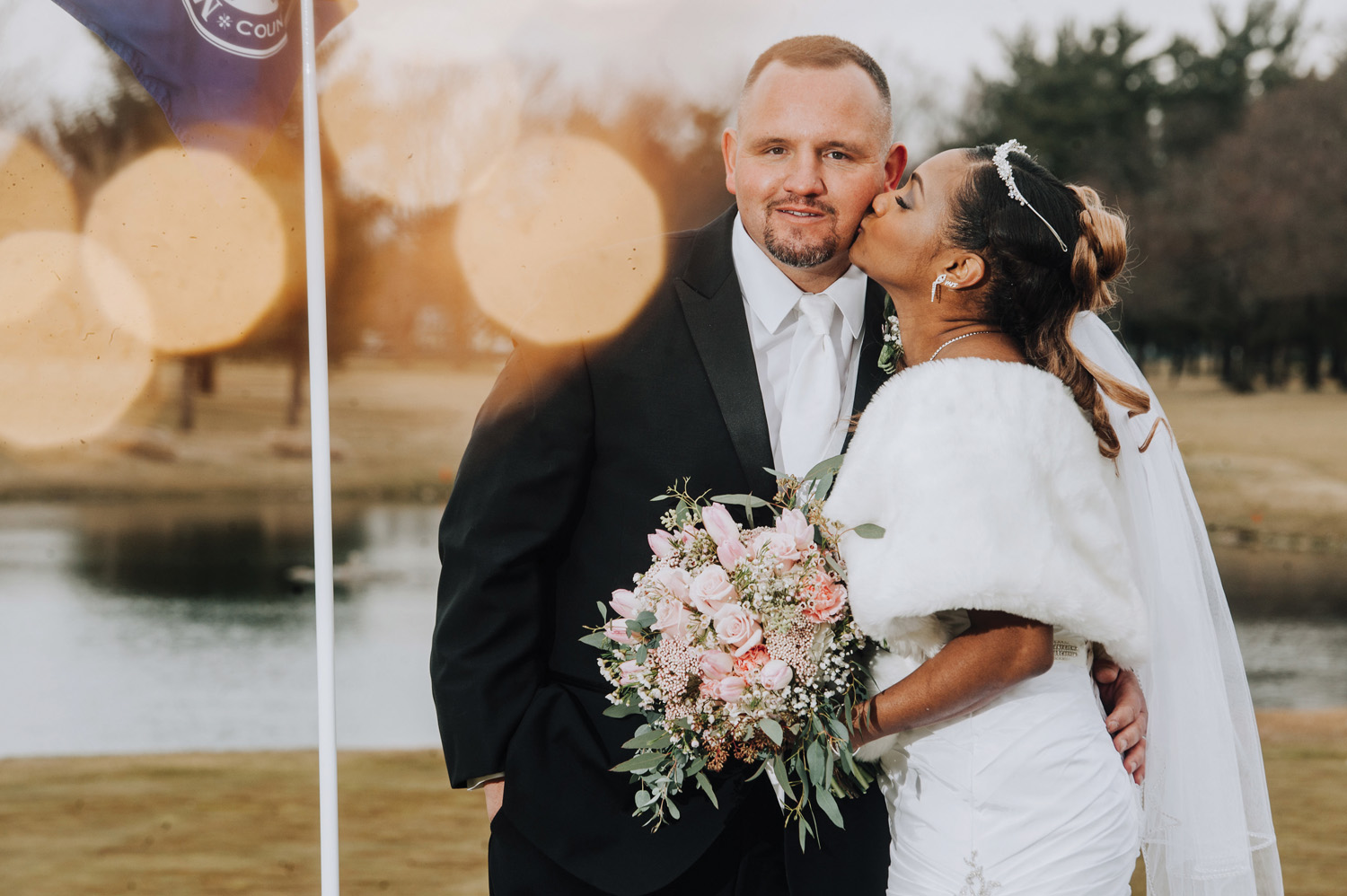 All love stories have a beginning and for Robert and Scherrese it started about 10 years ago. Robert Guffey is the current Grounds Superintendent at Morris Park Country Club. He started in 2004 as a part-time employee, working during the summers while attending Adams High School. Over the years, he turned that part-time status into full-time and eventually, enrolled in and graduated from Rutgers University with a Golf Turf Management Degree. Soon after, his hard work paid off and he took over his new role as Superintendent where he continues to work hard every day, grooming the 123 acres to an immaculate show piece.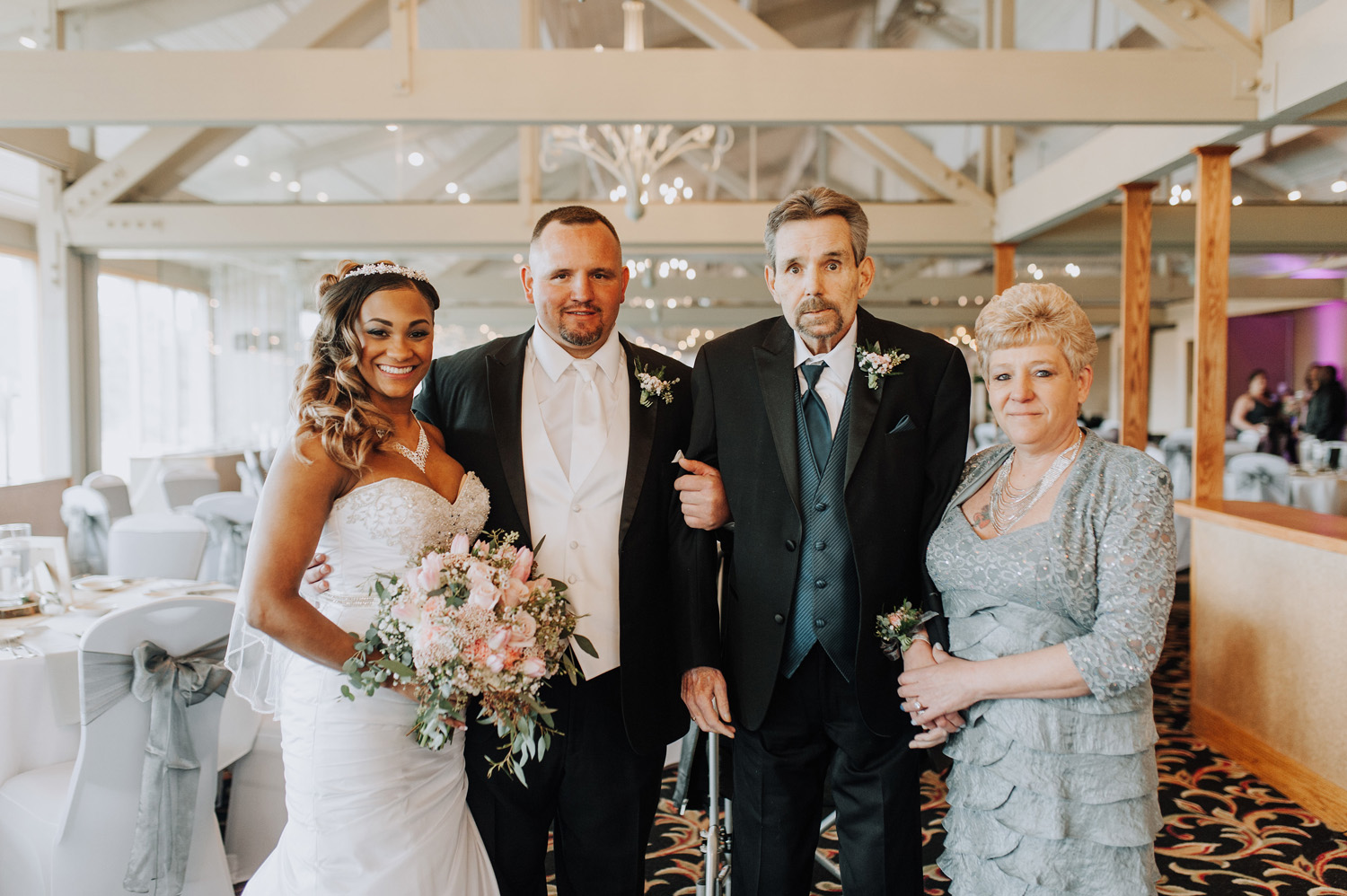 Scherrese Wysong, attended Lasalle and Penn High Schools and began her job at Wendy's in 2000. She excelled over the years and just like Robert, climbed that ladder and is now the District Manager over several Wendy's locations in the area. She has two son's, Corey and Cohen, and Robert has daughter, Lilly. Together they have a two-year old son Carter that steals the show when he enters a room with that infectious smile he acquired from both of his parents.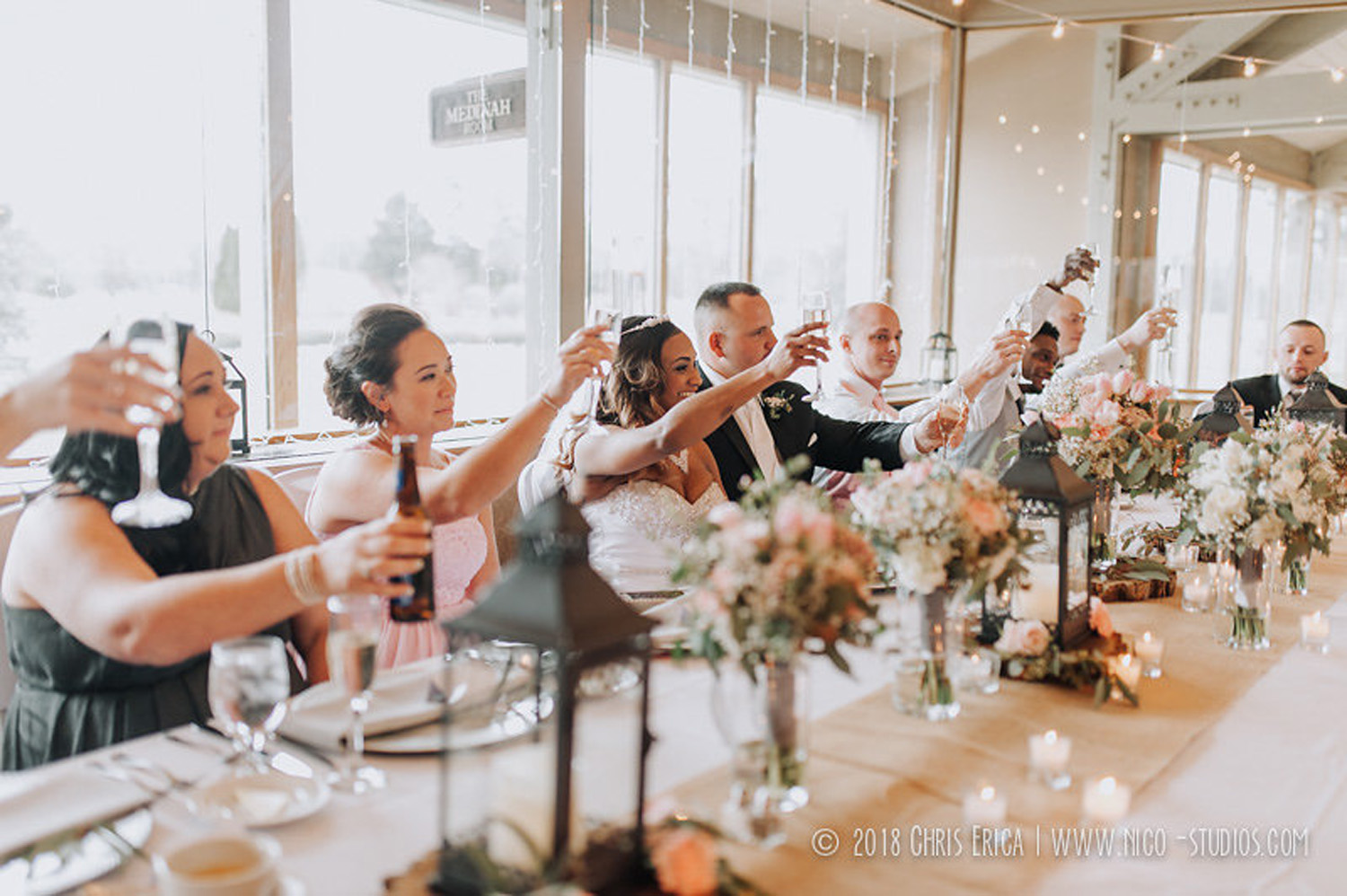 Robert grew up in St Louis and a job relocation for his father "Jimmy" brought he and his family here in 1989. His father was a shipping clerk for a dental warehouse up until a couple years ago when he fell ill and was diagnosed with cancer. During his dad's battle, Robert decided that he wanted to marry his girlfriend of 10 years while his father was still alive.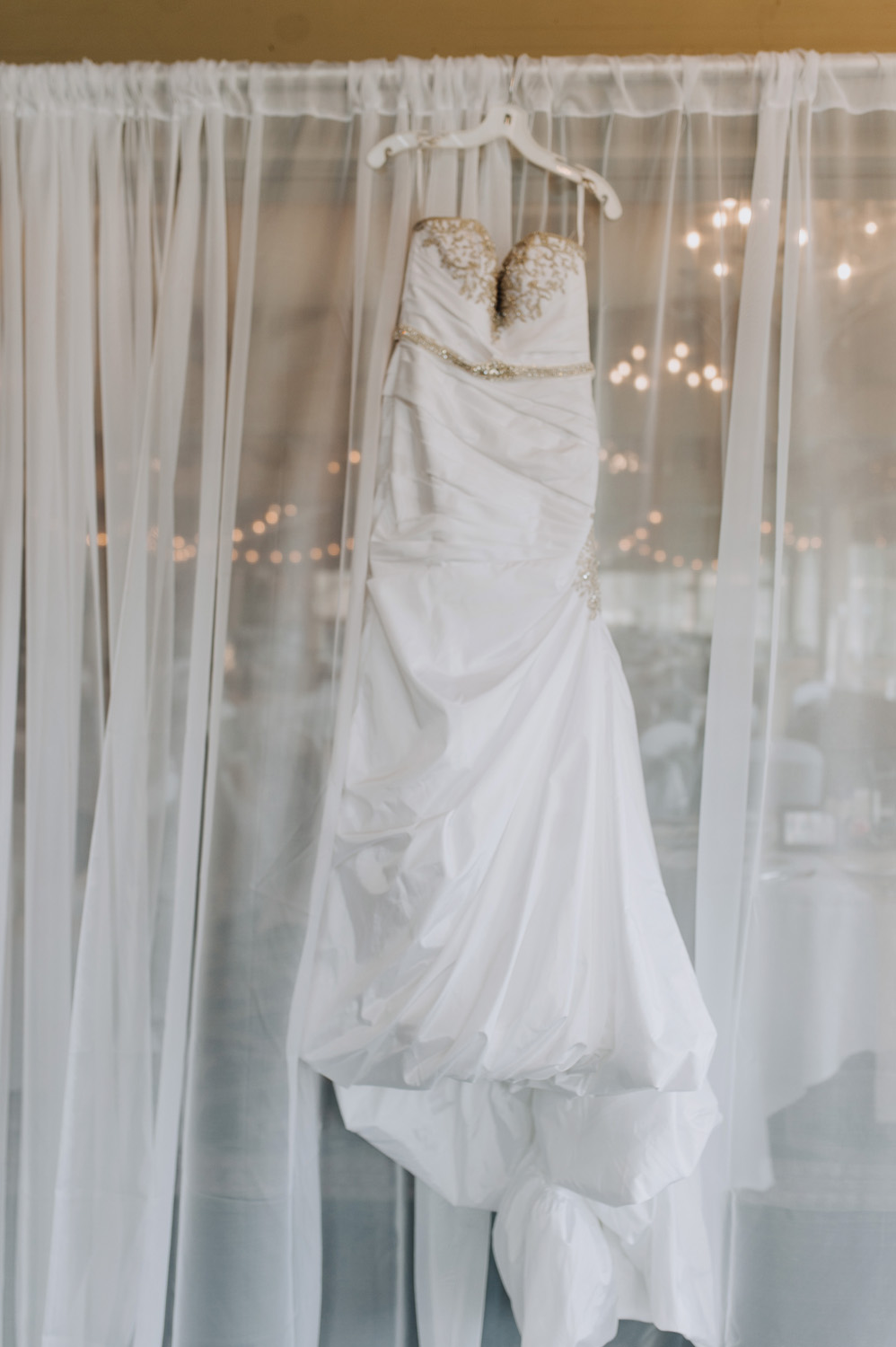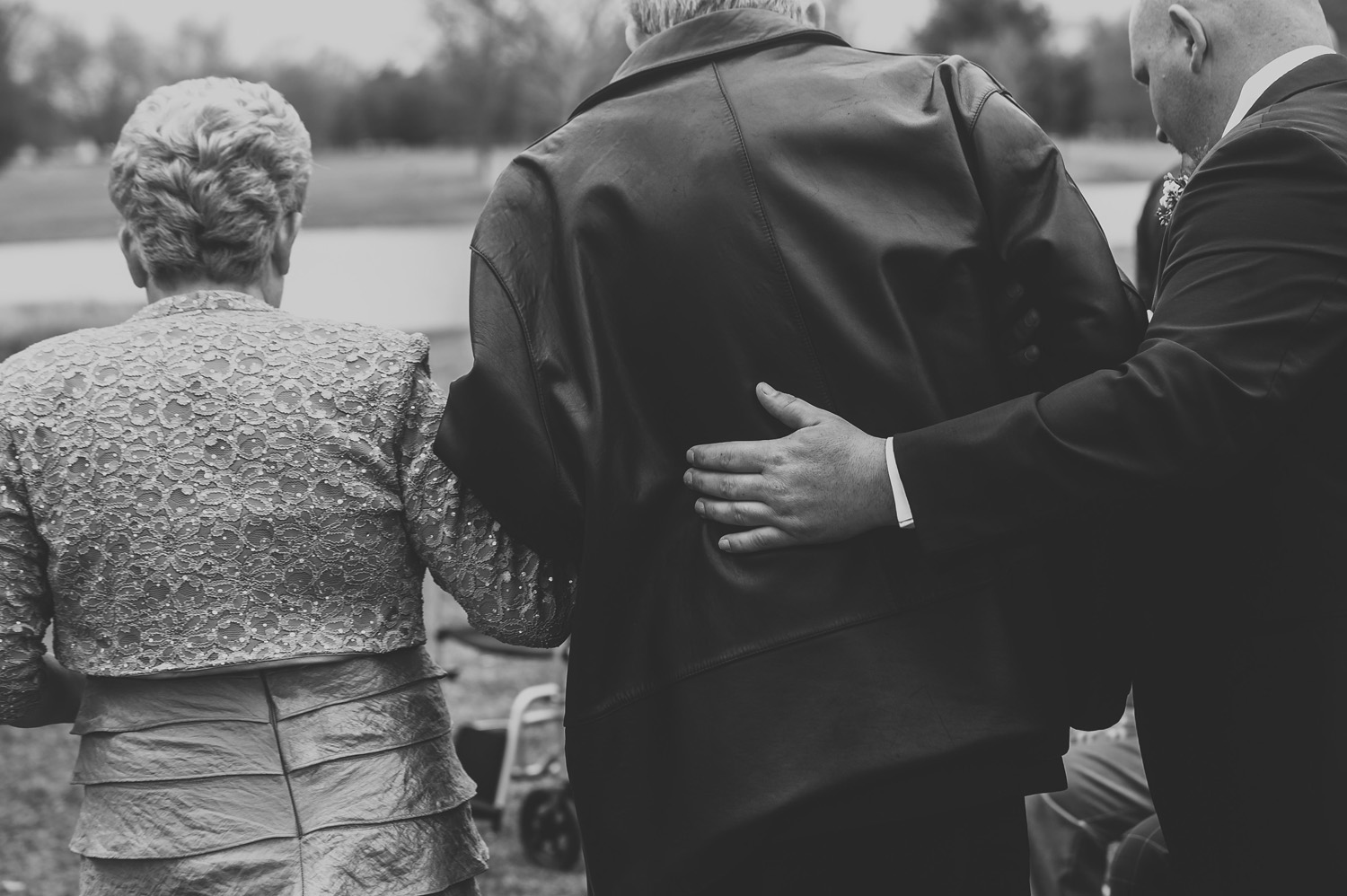 Because of Robert's employment at Morris Park, there was never a doubt where the ceremony and reception would take place. In November, they called me (the club's Event Director) and said they were ready to begin the quick and aggressive planning for a March 24th wedding. I took Scherrese's ideas of a blush pink and gray color scheme and ordered the flowers from Snapdragon Designs. I called Chris Erica form Nico Studios to beautifully capture the precious moments of their day. In-Tune DJ played the perfect music that told a story of their love for one another. And Sweet Em's Cake Shoppe baked the elegant and simple cake to be center stage in the room. Scherrese crafted beautifully framed photos of themselves for the table numbers.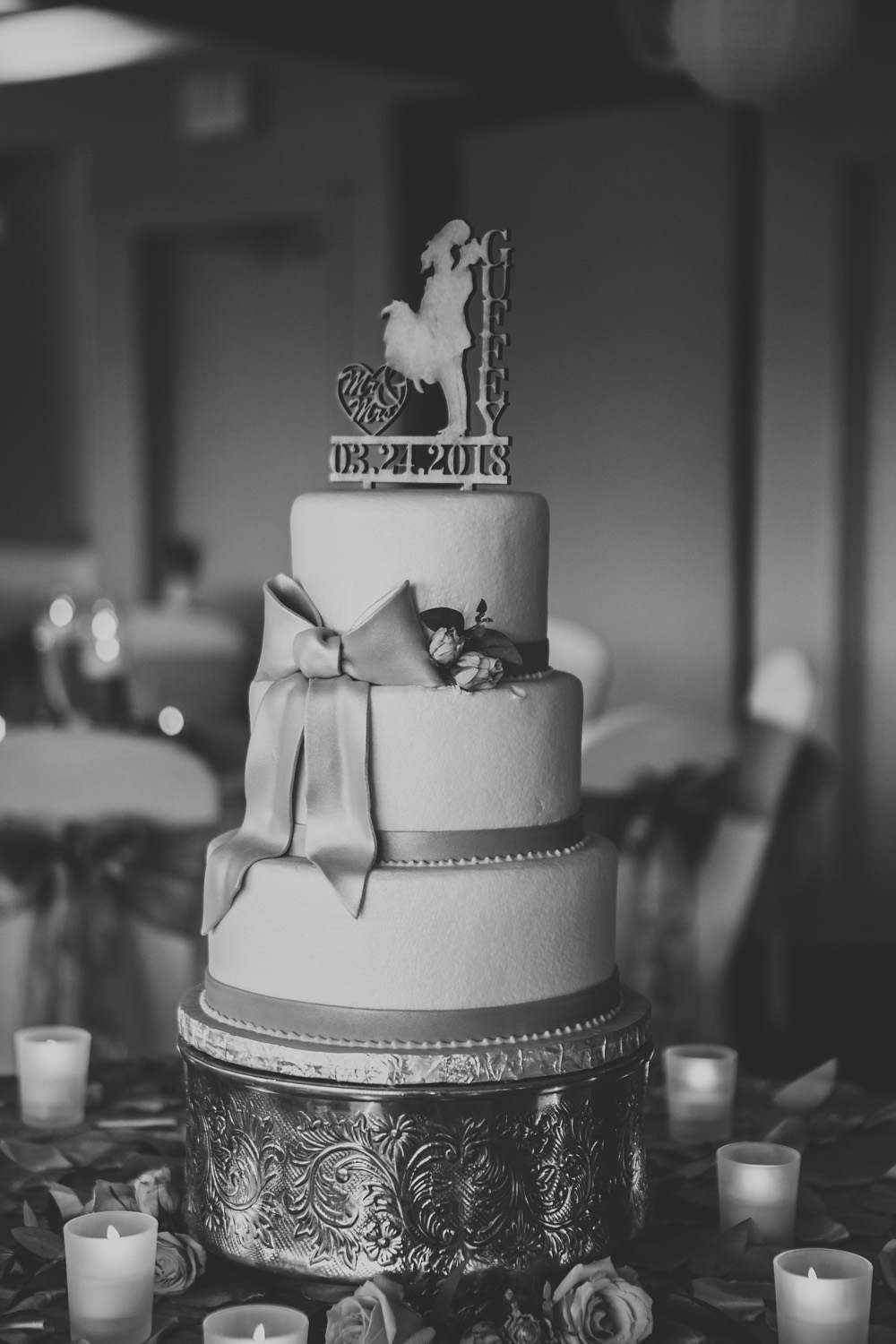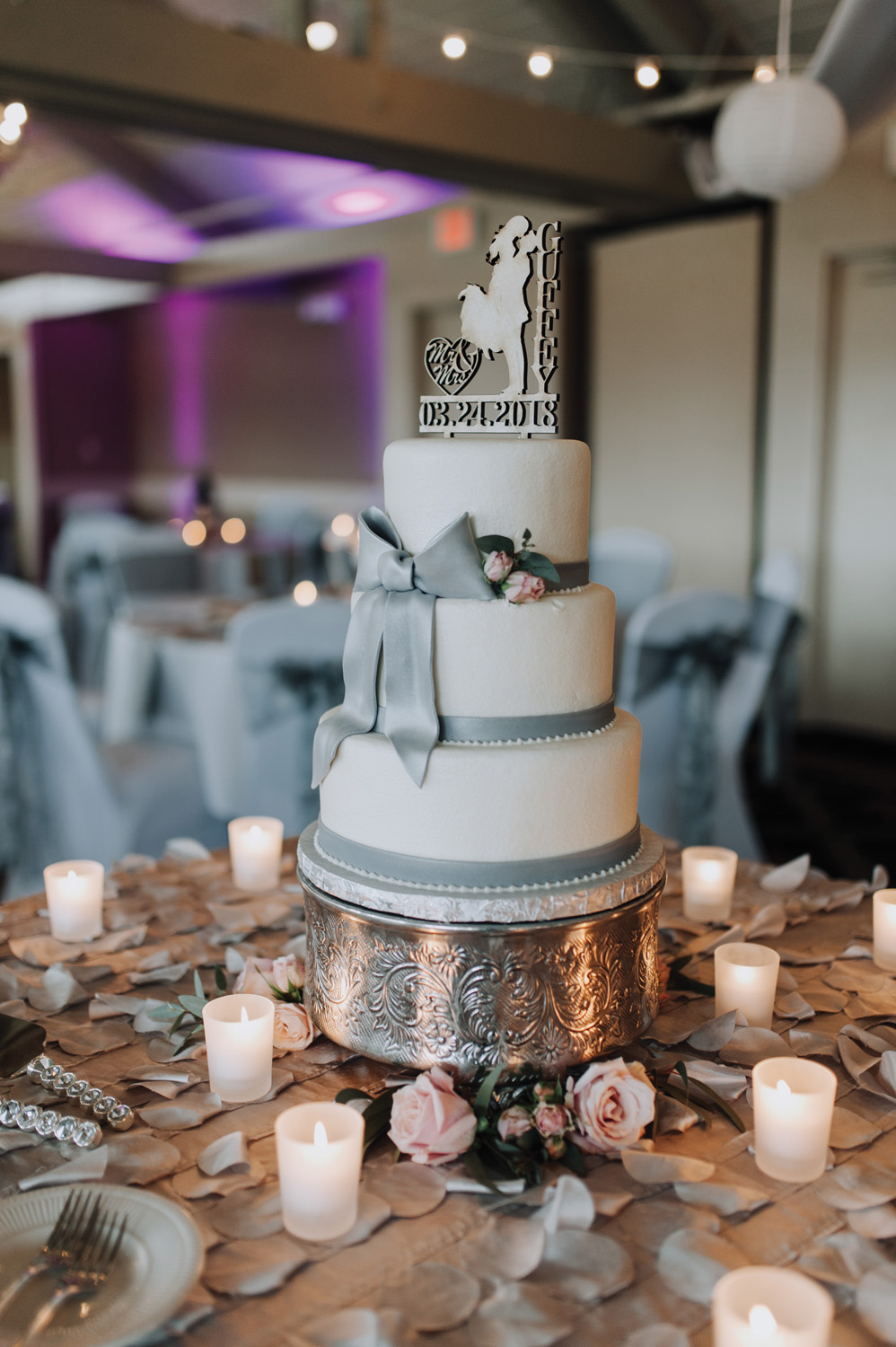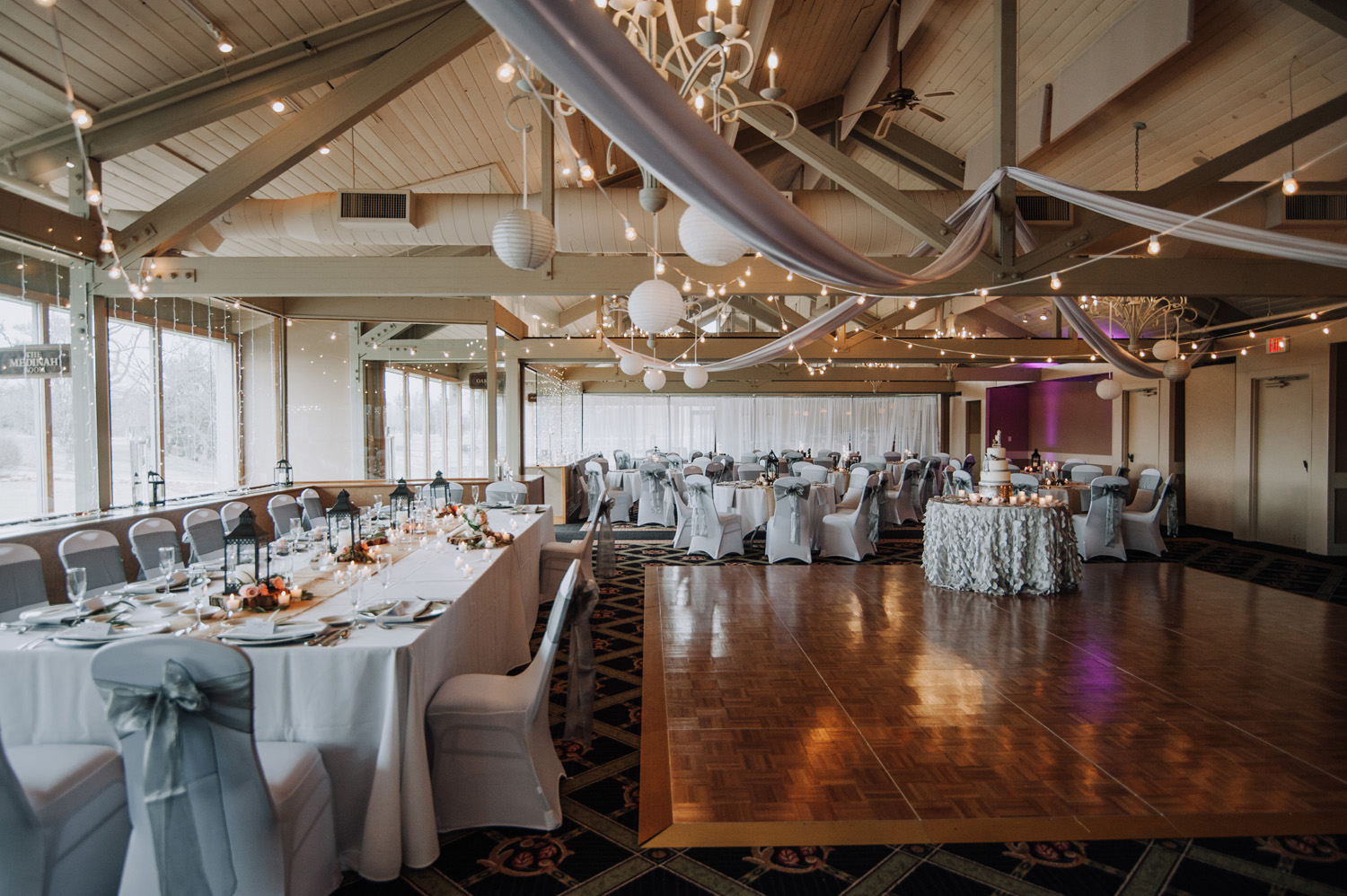 Having their ceremony held on the grounds that Robert takes such loving care of was the only option for the two. They anxiously watched the forecast, checking every few hours and in good ol' South Bend fashion, the day presented itself as a typical spring day, overcast, 39 degrees, with wind gusts upwards of 18-20 mph. NOT what anyone would have preferred, but perfect because his ailing father was able to attend. Slowly, Robert and his mother Carol, walked Jimmy arm-in-arm down the aisle where, mom and dad had front row seats, watching their son marry the love of his life.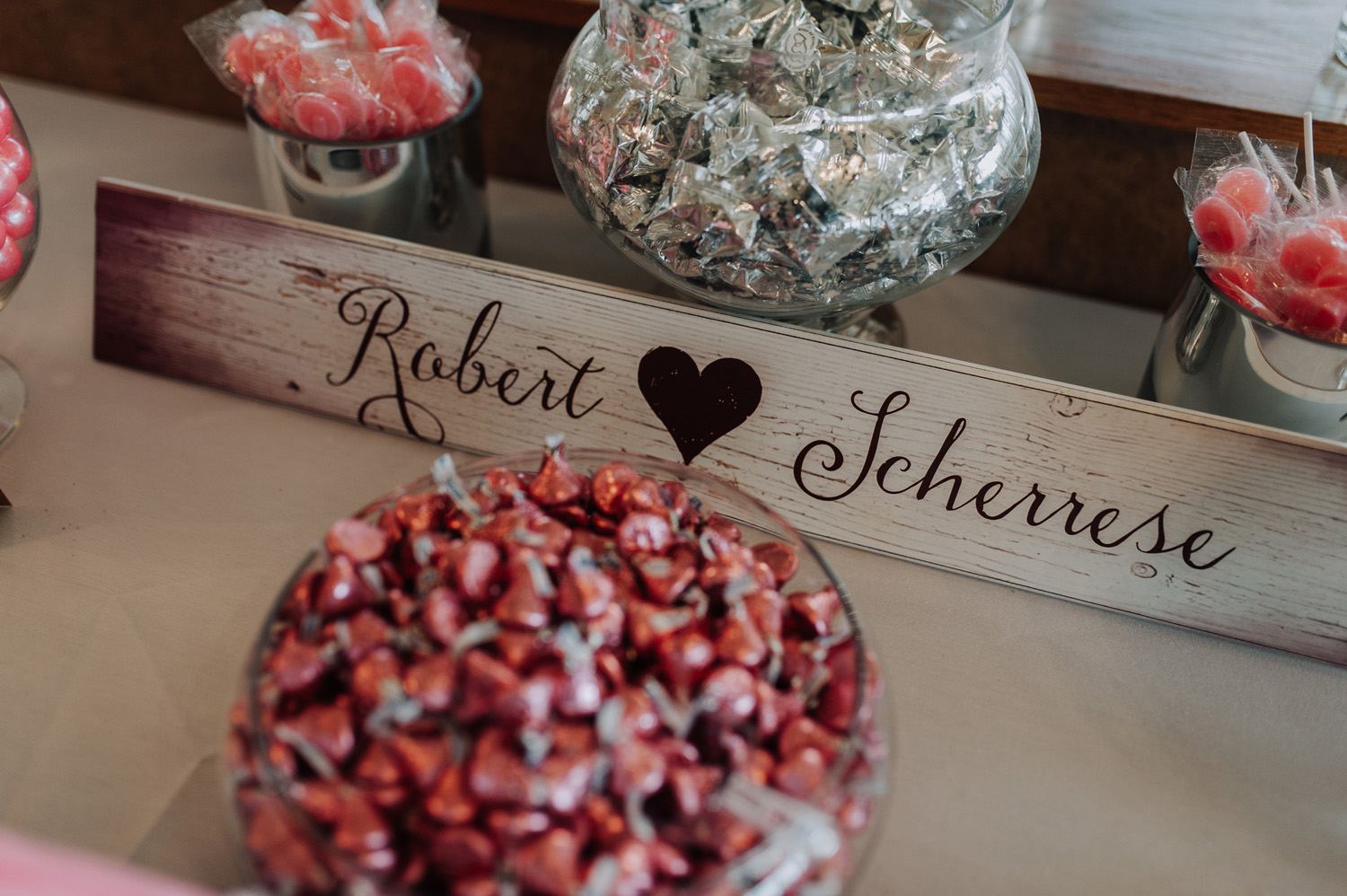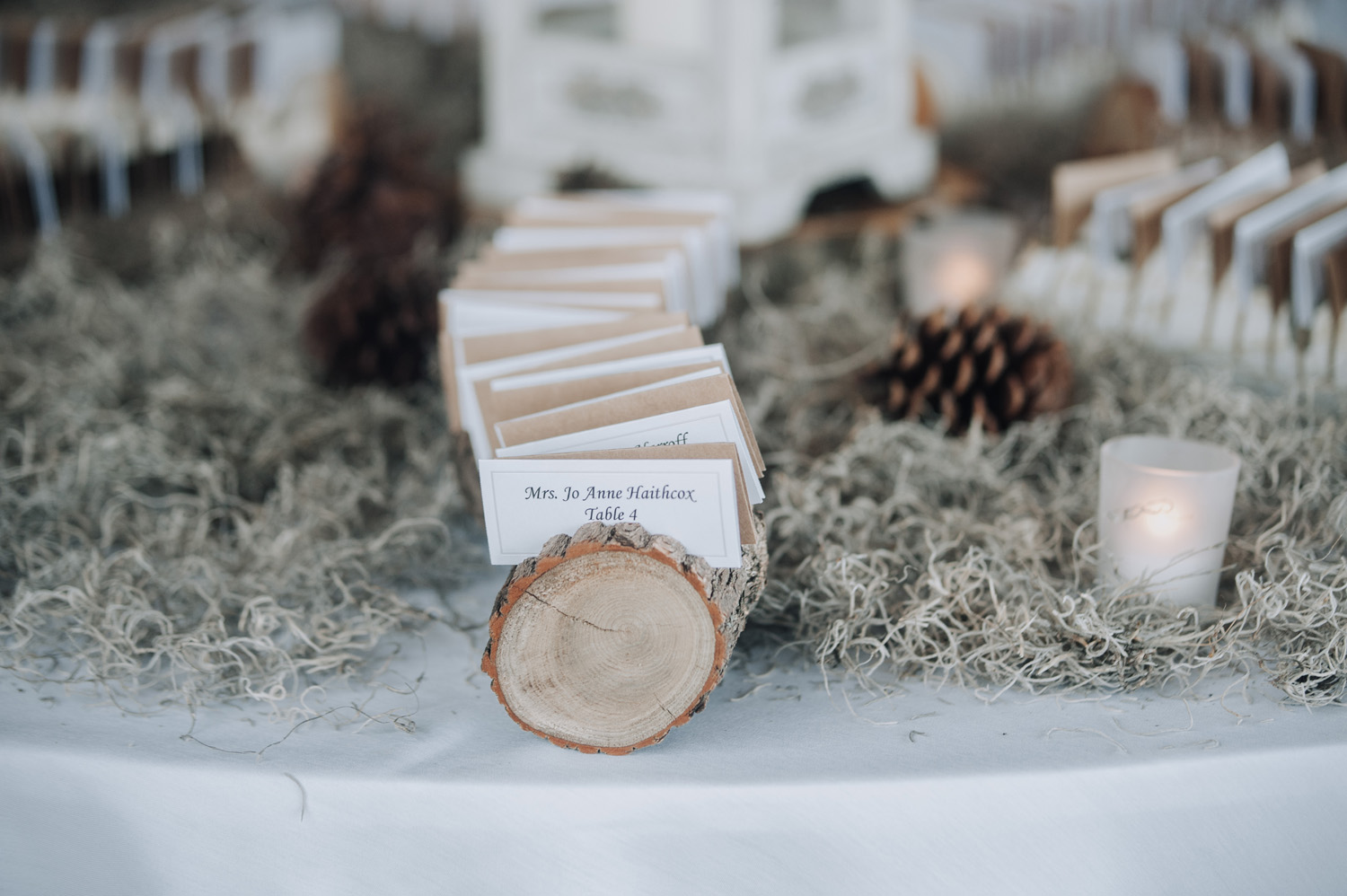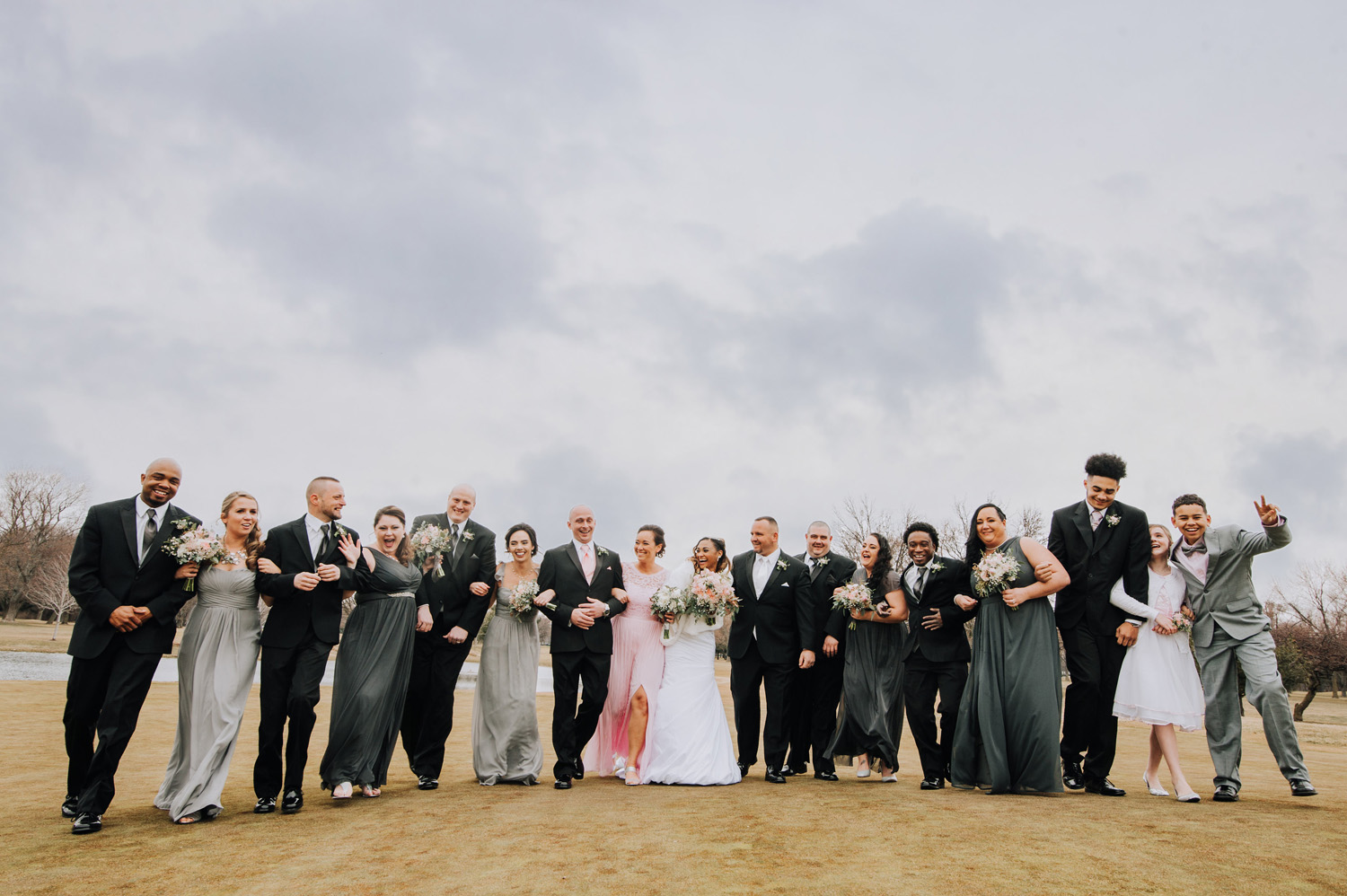 The ceremony concluded, the party began, the music played, the food was consumed and the laughter echoed thru the banquet room. There were pictures taken, hugs exchanged, stories of yester-years and tears that flowed full of memories of Jimmy in a better place and time. Sadly, he passed away just 25 days after Robert walked with him down that aisle. But as the saying goes, everything happens for a reason. I like to believe that he held on long enough to see Robert marry Scherrese. Now they will live on, together as husband and wife and remember a soul full of love, laughter and kindness.