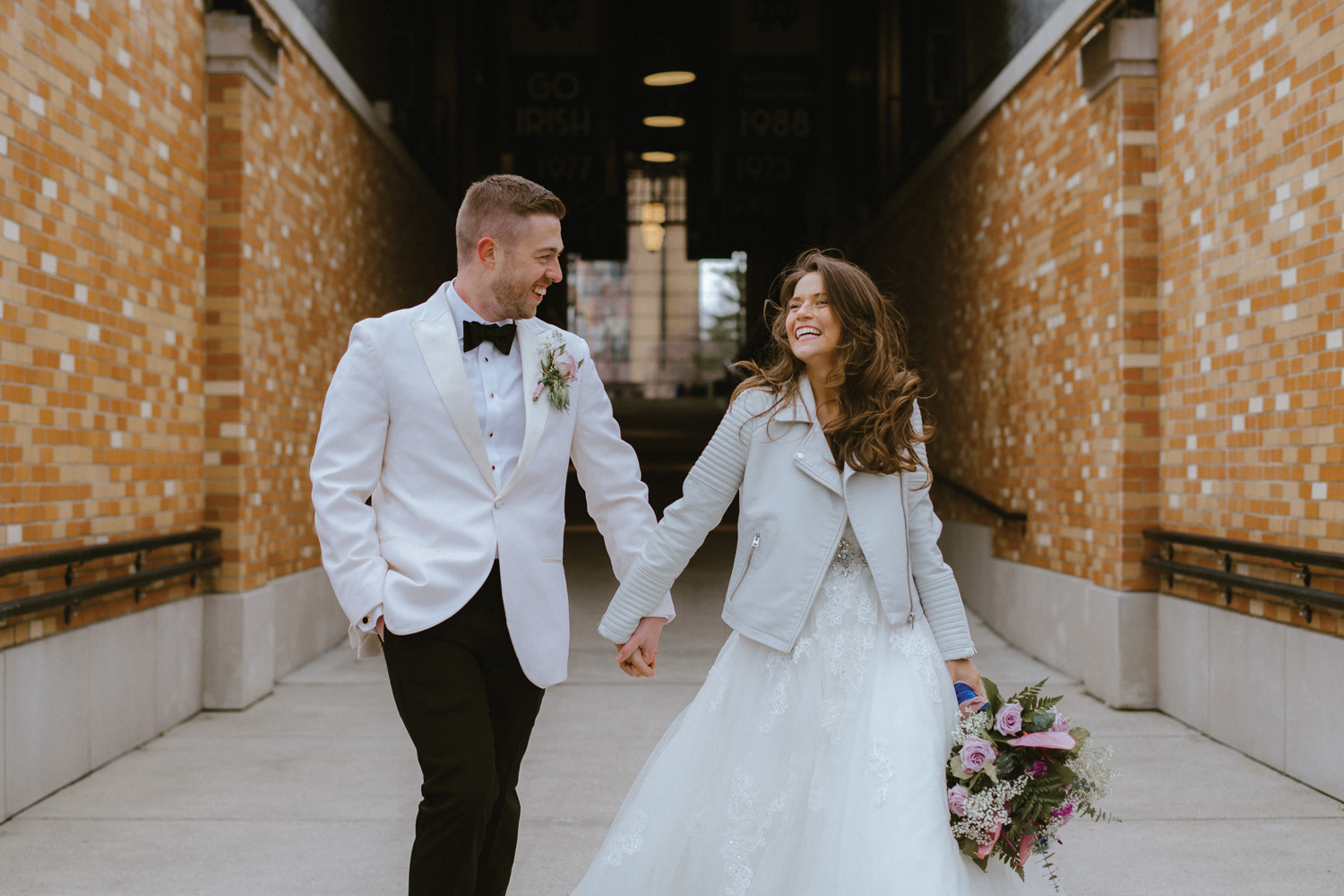 Describe Your Engagement 
Ryan grew up in St. Louis and then attended his dream school, Notre Dame (Go Irish!), where he majored in computer science. He moved to Seattle following his graduation to work for Amazon. Sarah grew up in St. Pete, attended the University of Florida (Go Gators!) and then moved to Seattle to work for Amazon in 2014. Ryan and Sarah just so happened to work on the same floor in the same building at Amazon. On New Years Eve of 2014, ND beat LSU and Ryan asked Sarah to be his girlfriend. As the year was turning to 2018, Ryan officially asked Sarah to marry him with a 5 carat Tanzanite ring. The next morning, ND beat LSU.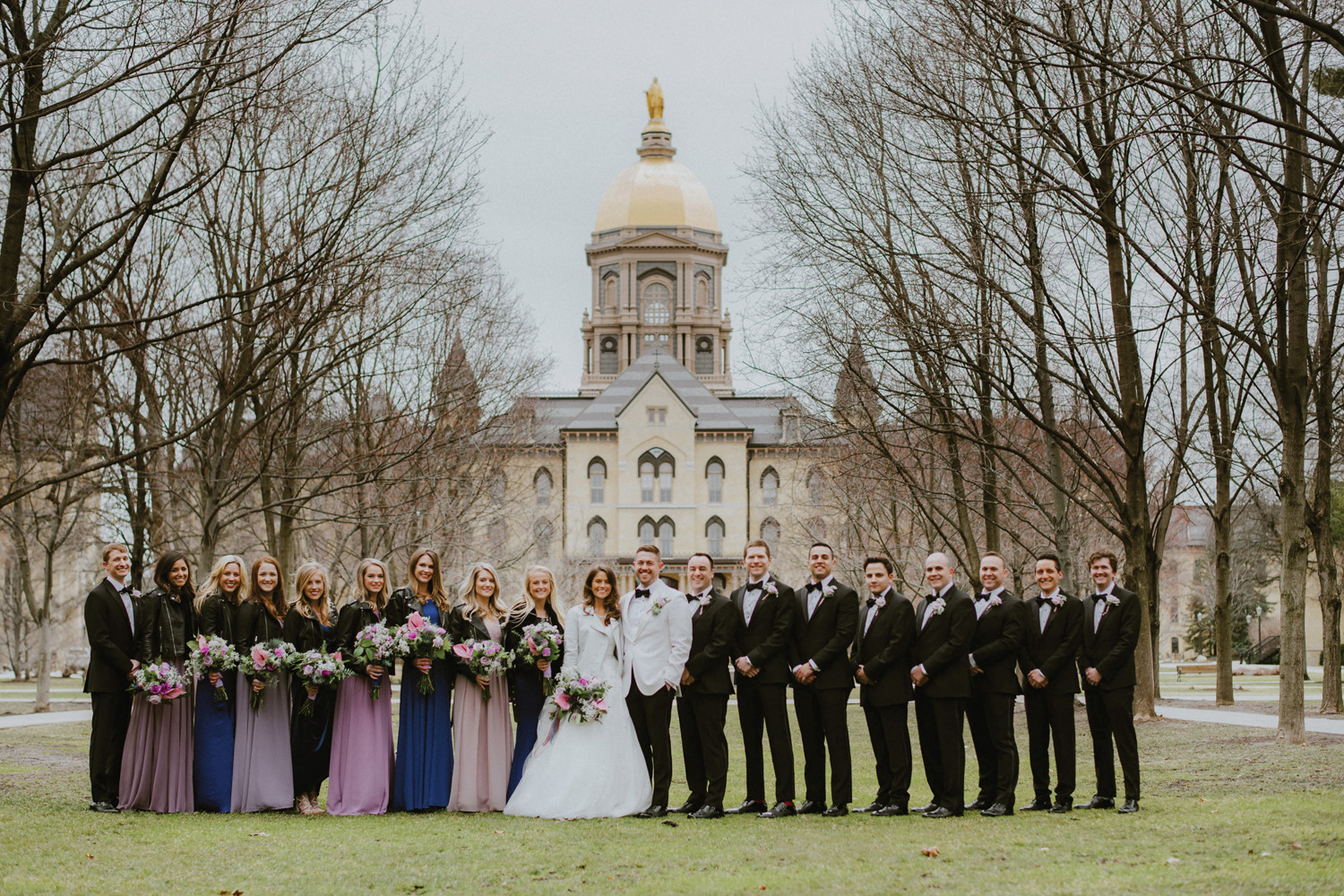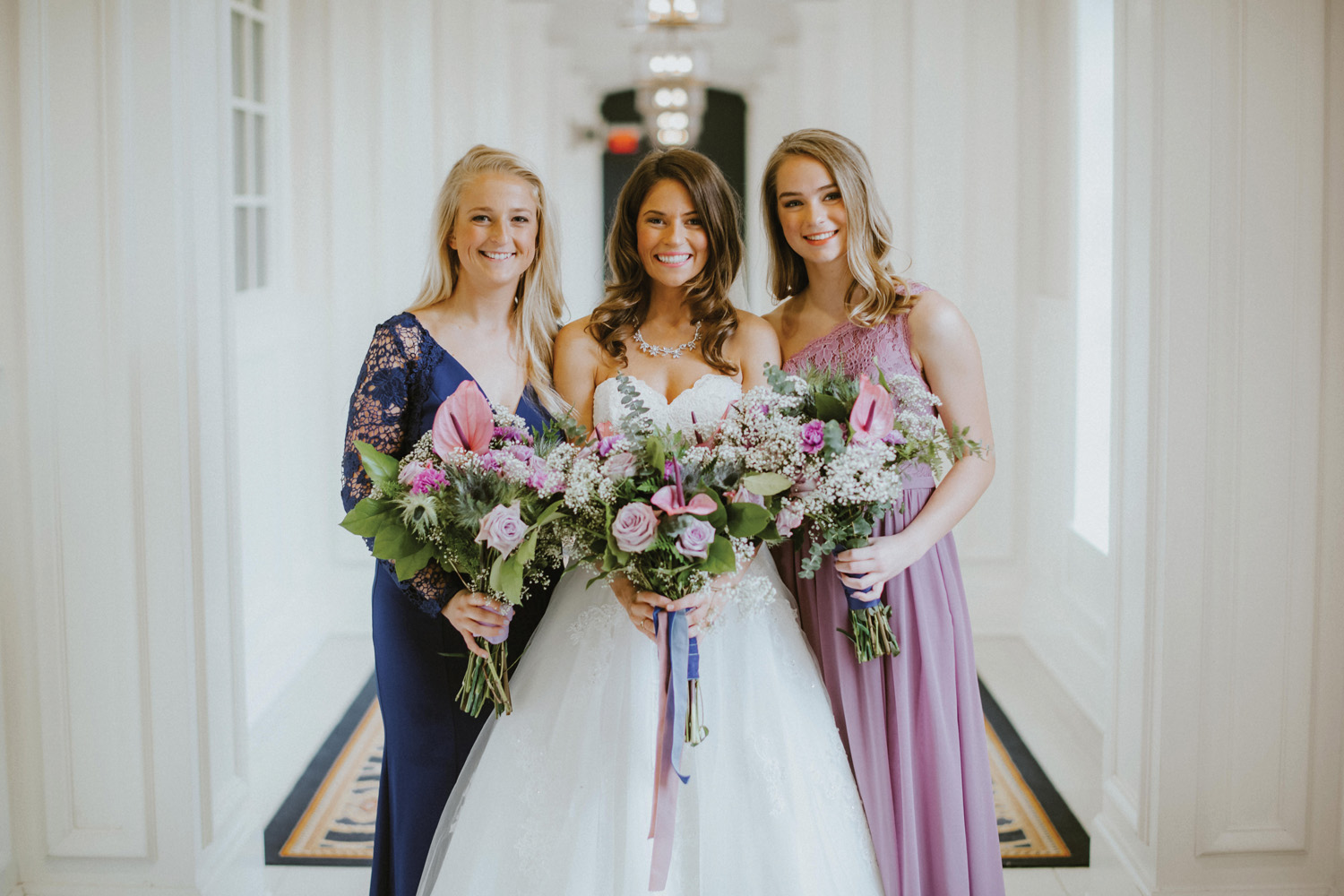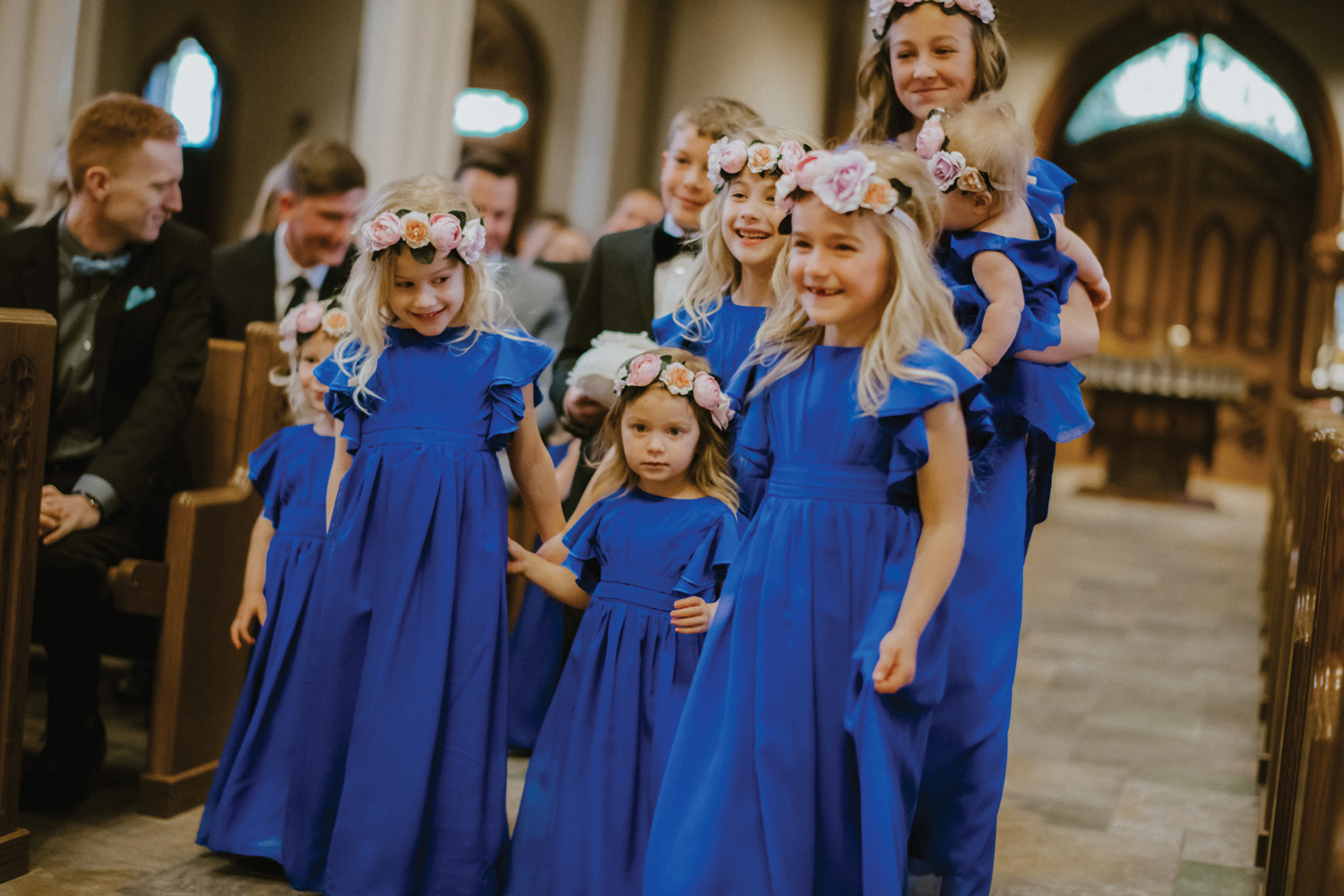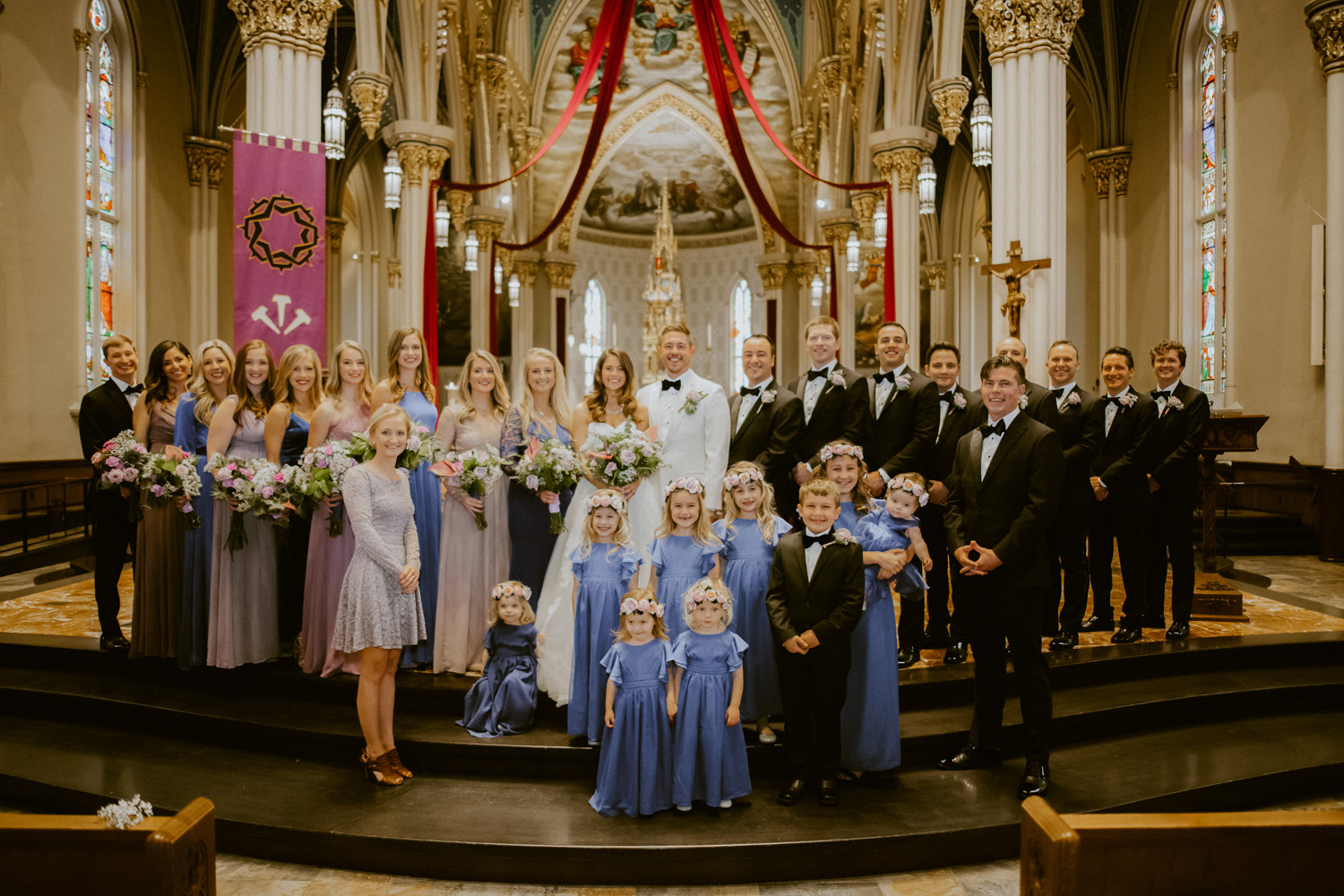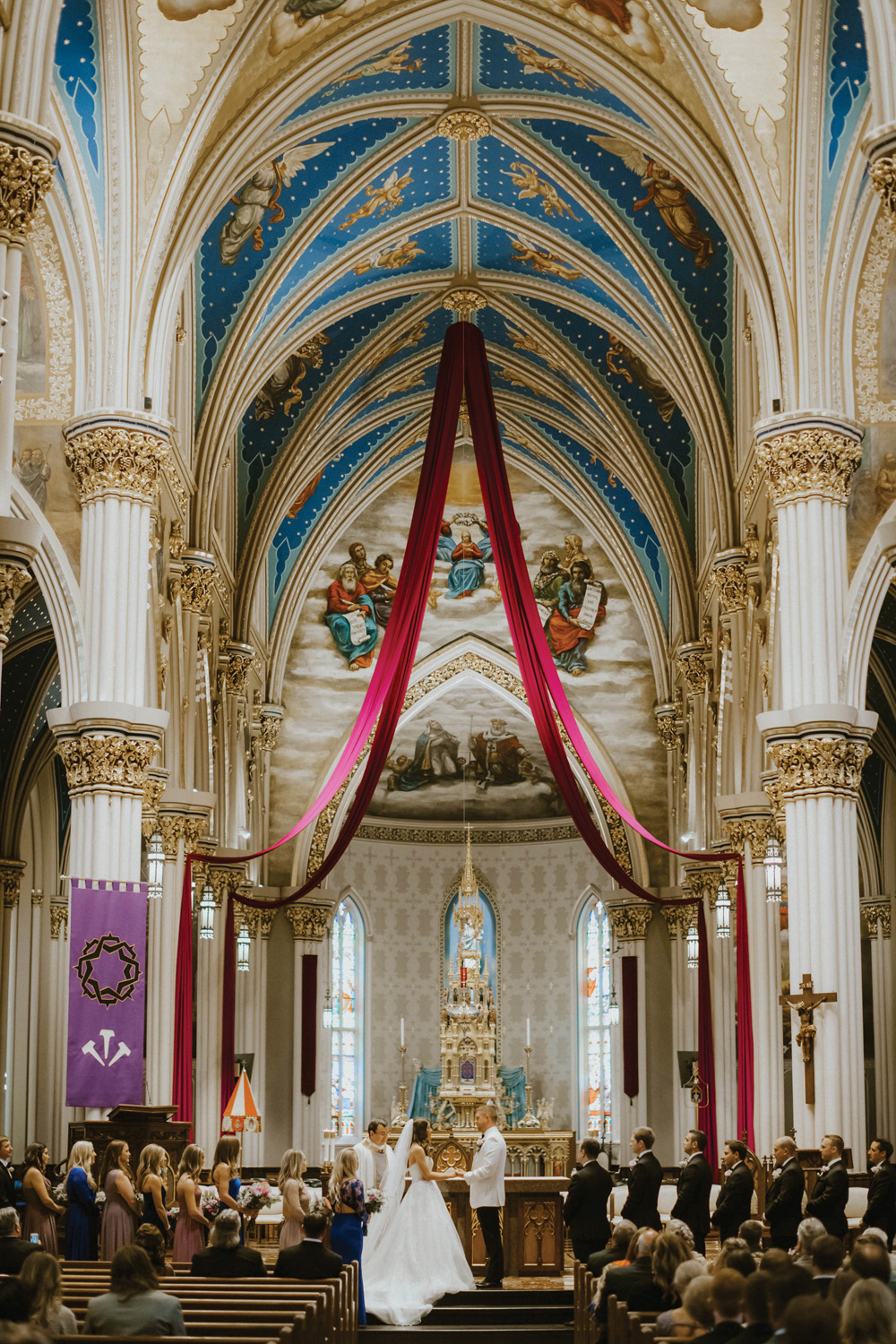 Describe Your Wedding Vision 
Our wedding vision was to mix the classic with what's current all while bringing a Santorini feel to South Bend. We wanted a wedding that we could look back on in 50 years and have our grandkids really appreciate the beauty and love shared and created on that day. We left the beautiful basilica of Notre Dame bare besides our large and gorgeous bridal party which filled the space perfectly. For the florals, I knew that I wanted to create these myself with the help of my girls! We did so on Friday and it was such a fun time seeing everyone but also all my florals turned out better than I could have ever imagined.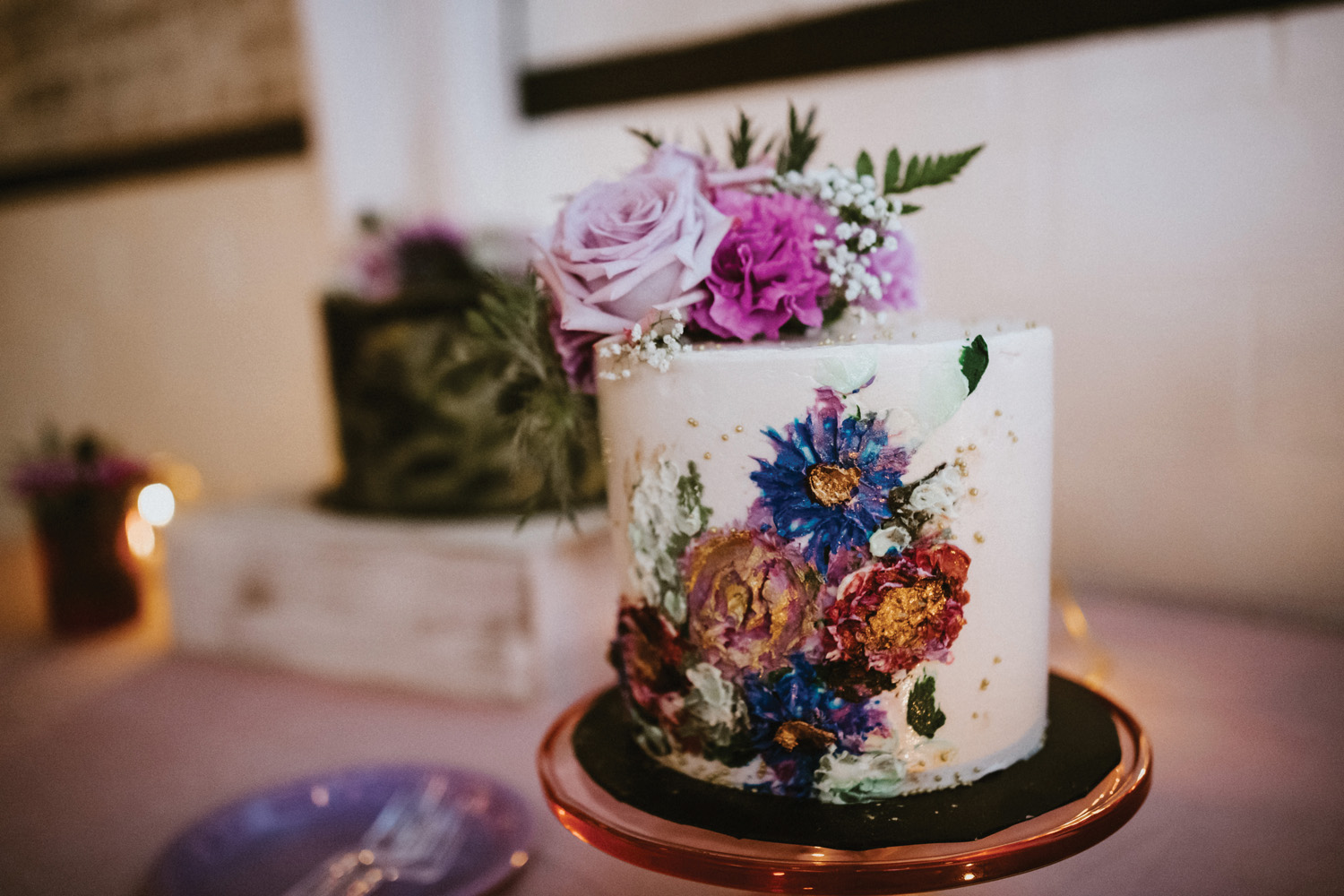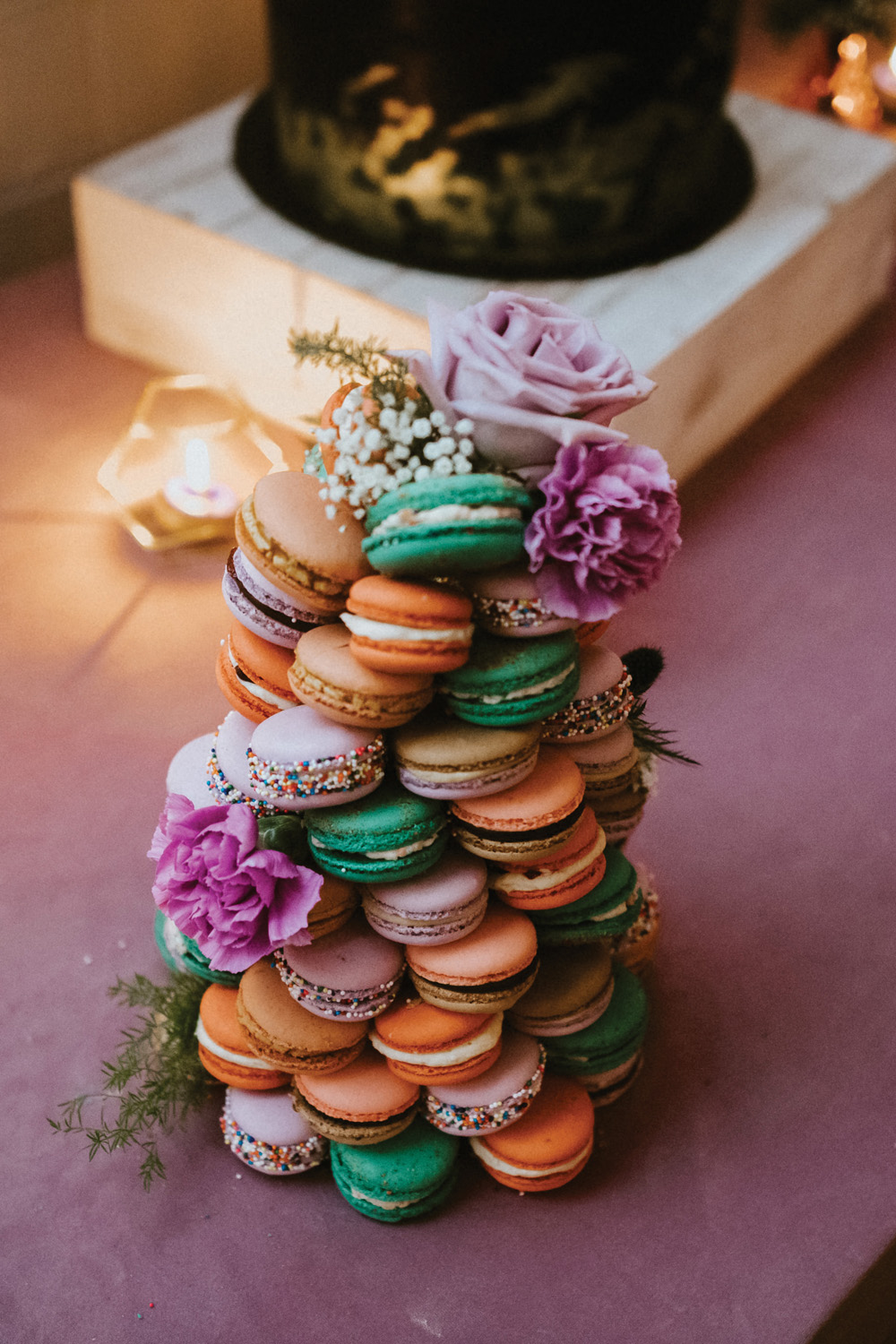 Describe Your Wedding Day 
Our wedding day was nothing short of a fairy tale. Although the weather was cold for a Florida girl, it didn't rain during photos, which was predicted all week. We seriously can't stop smiling every time we think of that day and just how perfectly everything came together. We had the entire Notre Dame liturgical choir sing during our ceremony and it just blew us and our guests away! We also had the most adorable flower girls who all made it down the aisle. We got to run around on the  Notre Dame football field and had too much fun during our reception at The Brick. We wouldn't change a thing about our wedding and are just so happy to be married!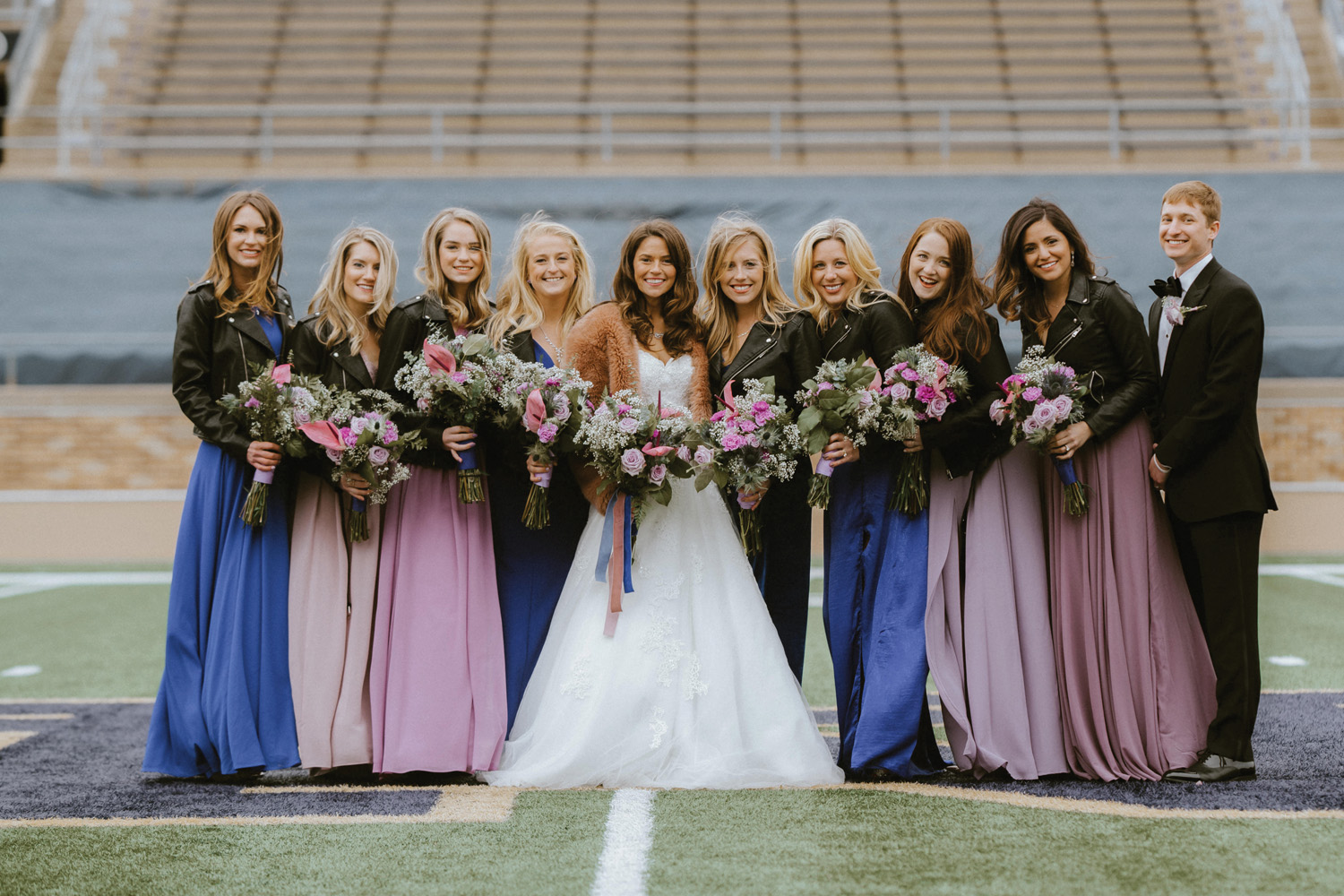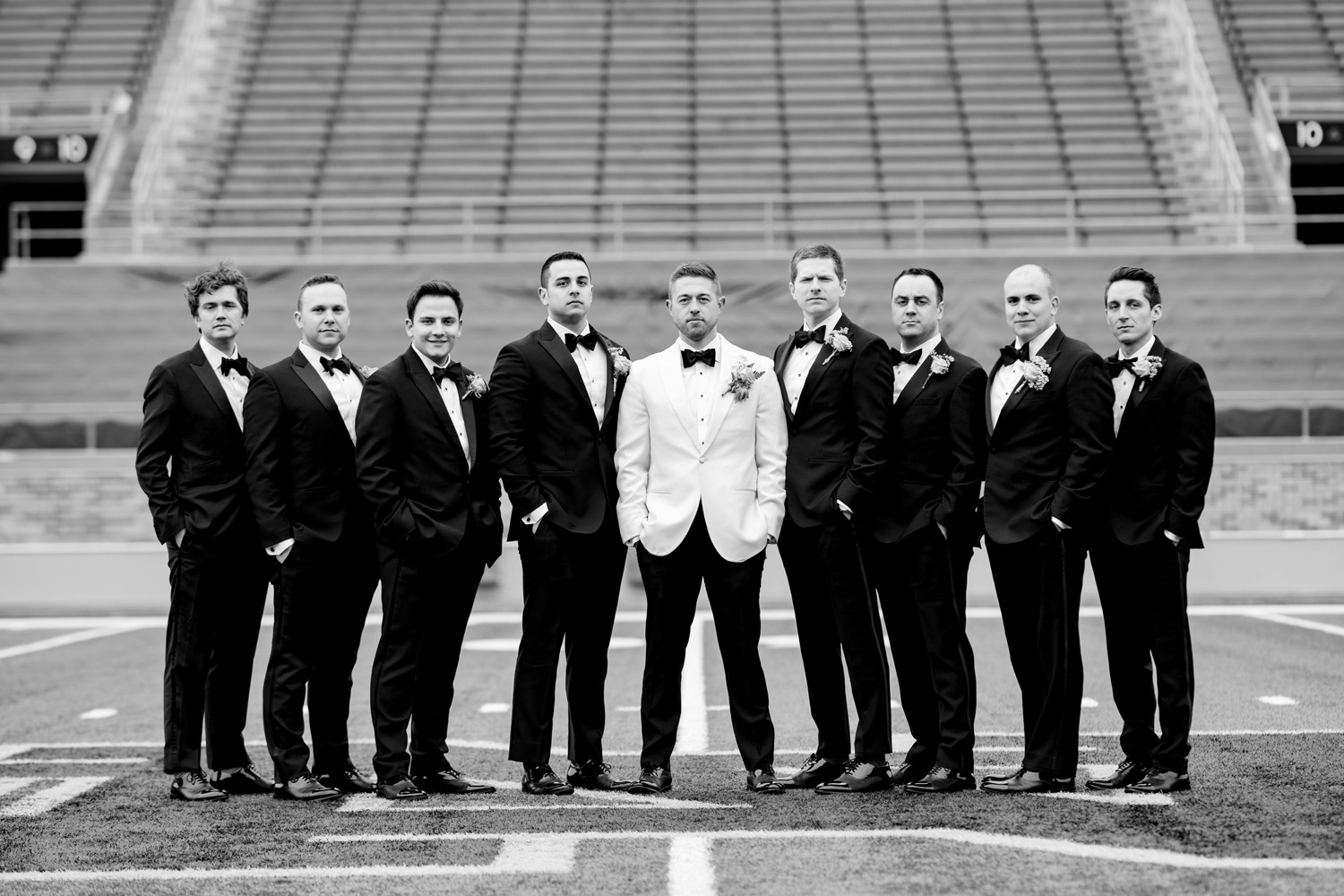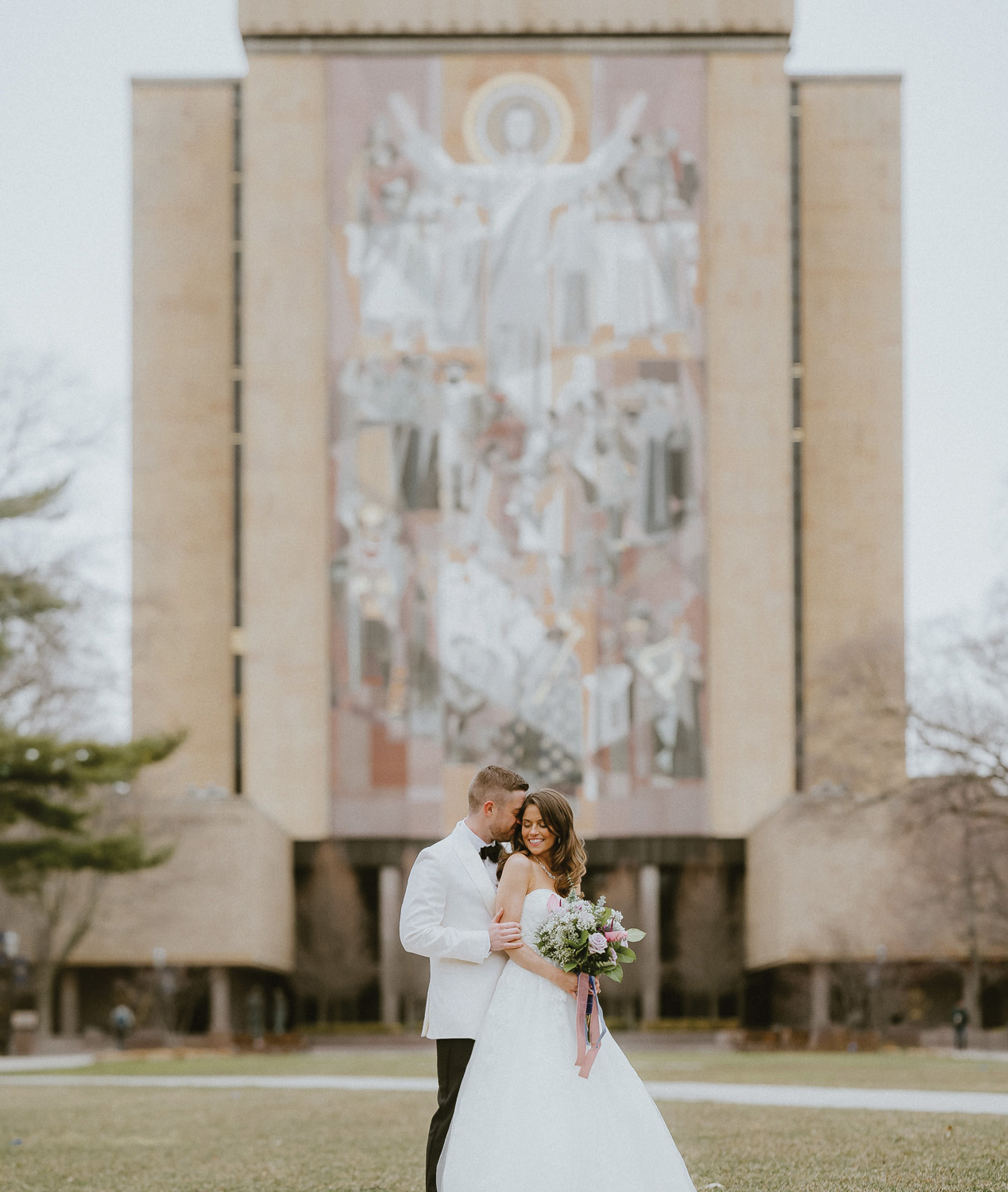 Your Advice to Engaged Couples 
Our advice to engaged couples now is very practical. Find yourself the very best photographer that you can afford and make the rest of your budget fit around that. Your decor, dresses, and flowers will all be useless once the day is over but your photographs will be there forever. So make sure you LOVE your photographer as much as we do! Also, don't be afraid to go the traditional route!