Vendor's Perspective: Samantha Mitchell Photography & Elegance Wedding & Evening Wear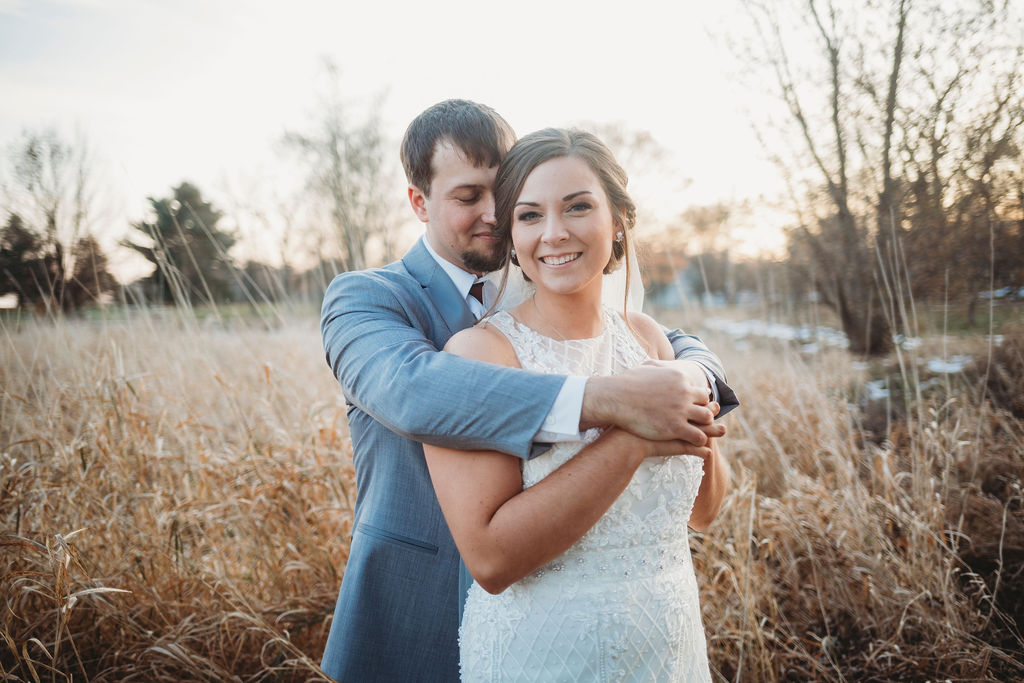 Sarah and TJ were married after eight years of dating at Saint Augustine Church in Northwest Indiana. After their ceremony, we headed over to Buckley Homestead for their bridal party and couple portraits! They were lucky to have one of the first snowfalls of the year the night before their wedding! This made for gorgeous portraits!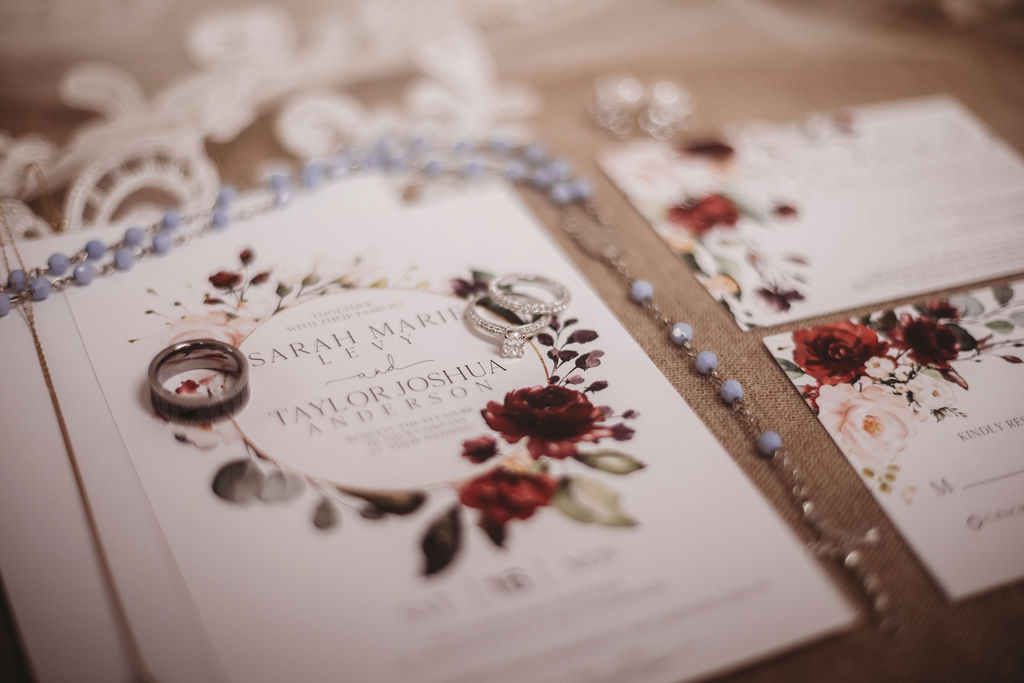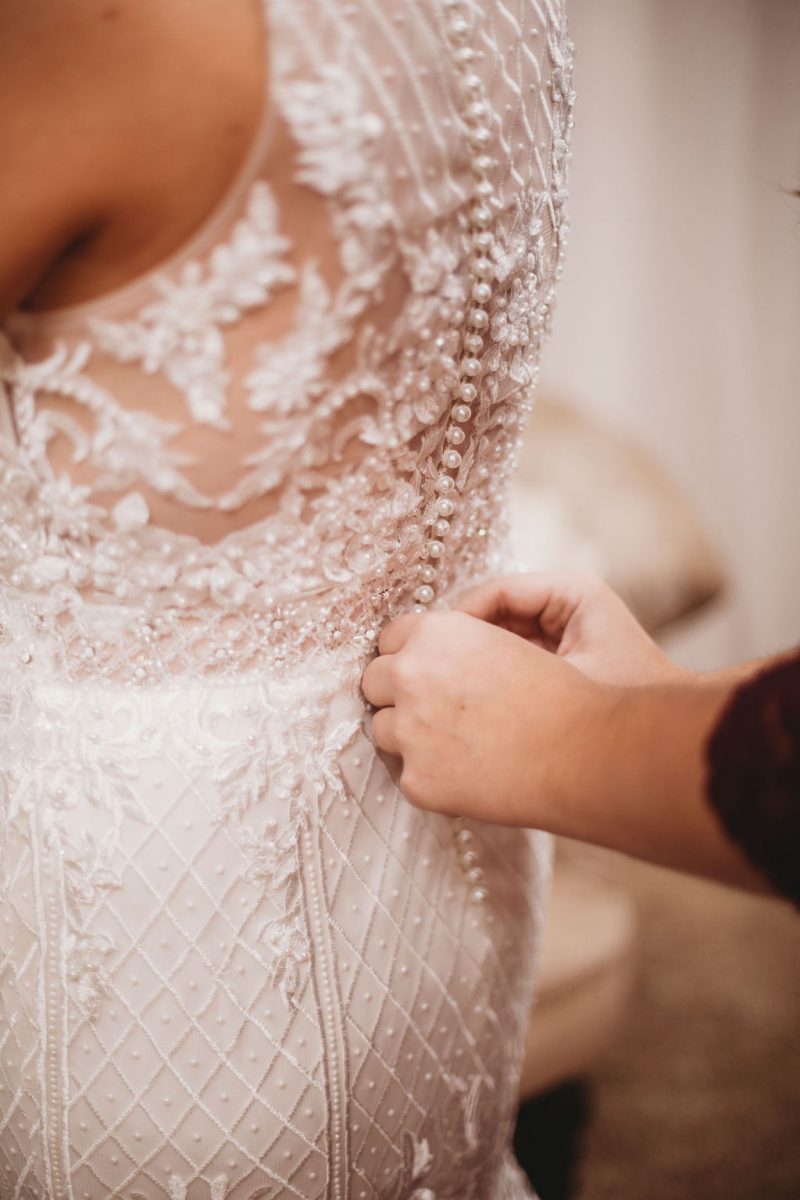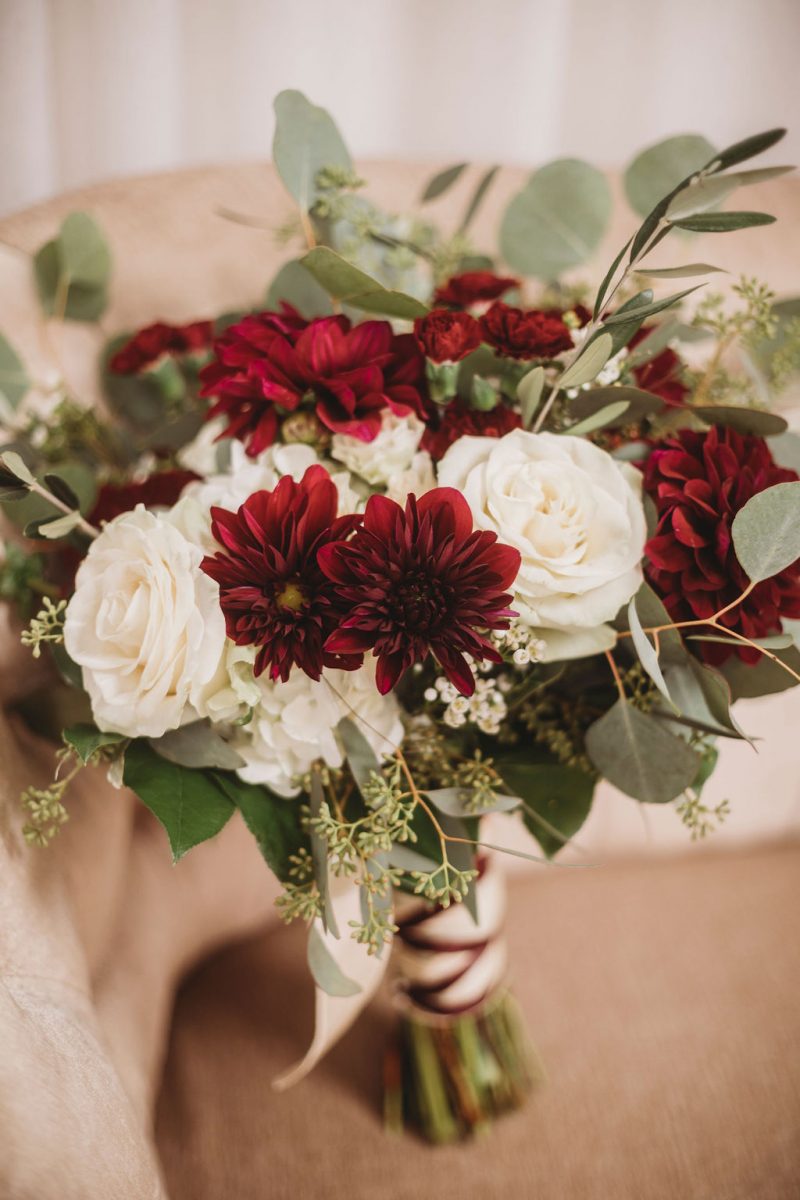 They planned a simple, yet elegant wedding focused on their loved ones and enjoying the day together. I loved that their entire day was so down to earth, just like them! Burgundy and blush was their color scheme. There was a lot of DIY and fun tidbits around that showed their personality, like their first dance song, which was Nothing Else Matters by Metallica, TJ's favorite. The song was a surprise from Sarah! TJ thought they were dancing to an Ed Sheeran song!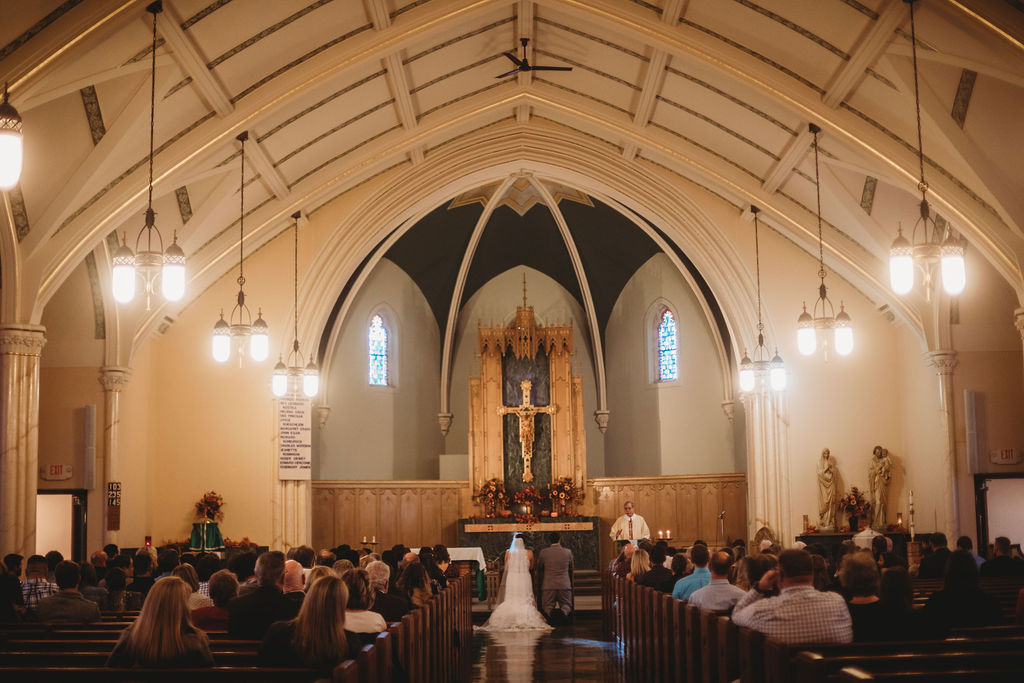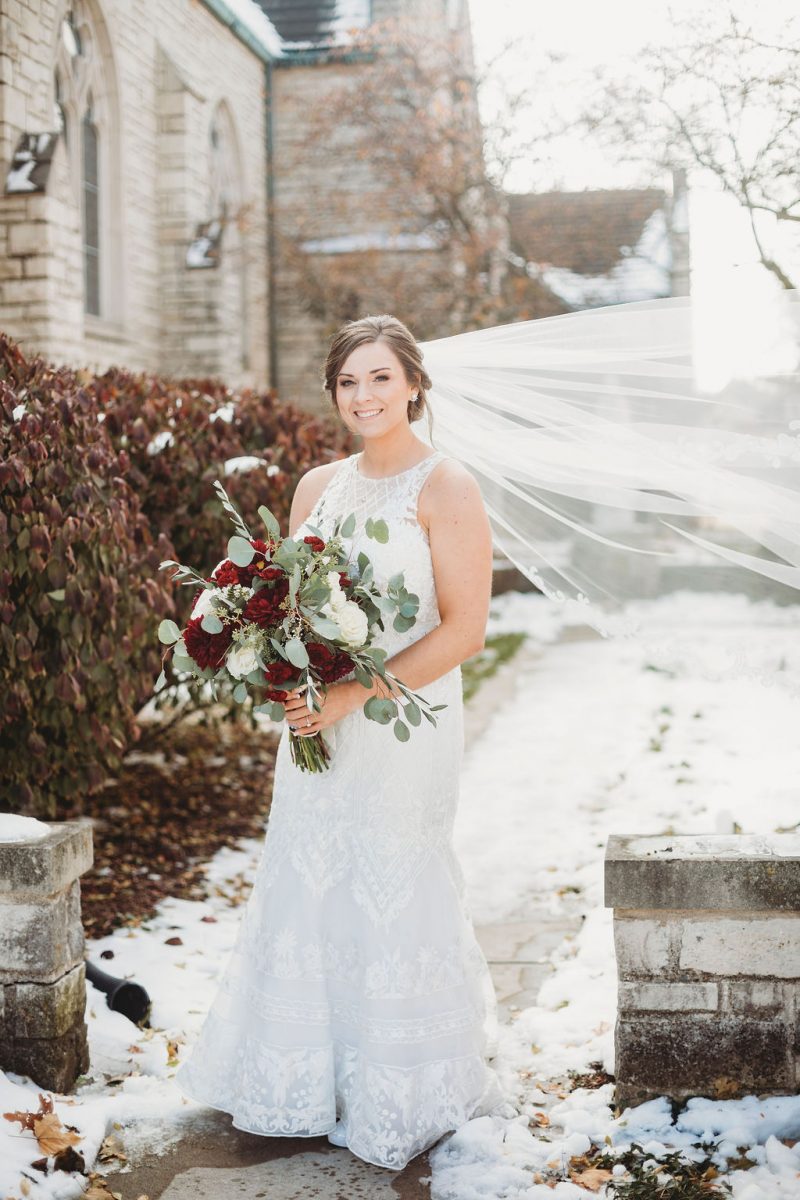 One of my favorite parts of the day is when the pianist showed up with a Crave Box from one of Sarah's favorite fast food places, White Castle! Her face was priceless!