From the Bride's Perspective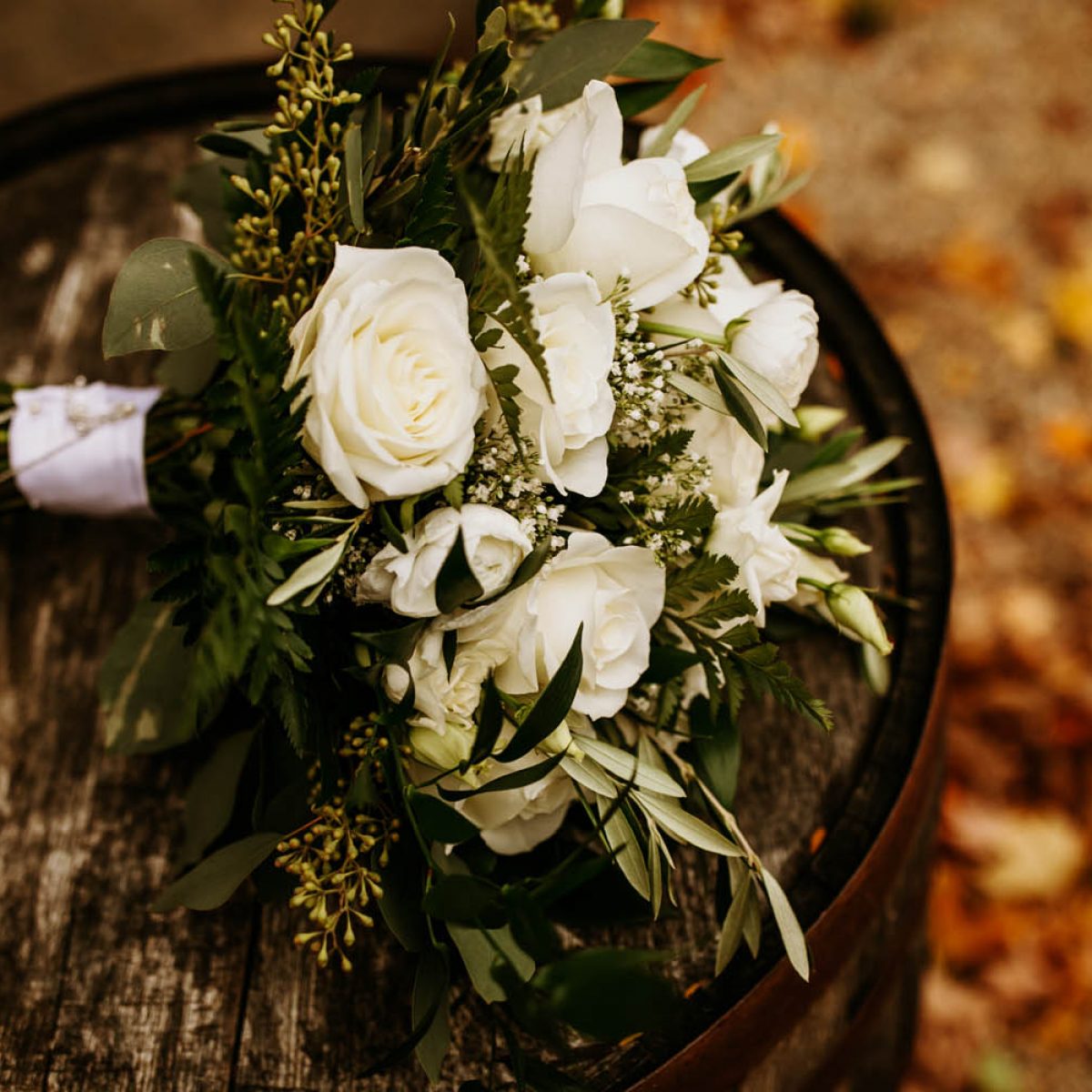 Describe your wedding vision
My vision for the wedding was for it to be warm and relaxed with neutral colors. I loved the idea and wanted the feel of a barn wedding with a little more elegance. Our venue provided us with the perfect set up for my wedding vision. The vineyard had beautiful outdoor scenery which was perfect for all of the fall colors. The inside of the barn was the perfect combination of rustic and elegant.
Describe your wedding day
Our wedding day was beautiful. It was a chilly, fall day. Our ceremony was outside under the tree at Hidden Vineyard, with friends and family gathered around us. It was also a very emotional day, aside from normal wedding day nerves and excitement.
Both of our fathers, and one of my brothers, had passed away the year before. Not having my father there to walk me down the aisle made it a very different experience. There were also added emotions of being a new mom and having our 3 month old baby boy present at the wedding with us, which made it even more special than we ever could have imagined. We had so much fun in the evening with our friends and family. I literally danced the night away (thank you 27 Entertainment).
Your advice to engaged couples
Write letters to each other! I personally did not want a first look with my husband. I wanted his first time seeing me in my dress to be when I was walking down the aisle. I still wanted to share a more intimate moment with him prior to that. We wrote each other a letter and read our own right before we went down the aisle. We didn't see each other but holding his hand and hearing his voice instantly calmed me and had me feeling more ready than ever to walk down the aisle. Those ten minutes were THE BEST part of the day – hands down.