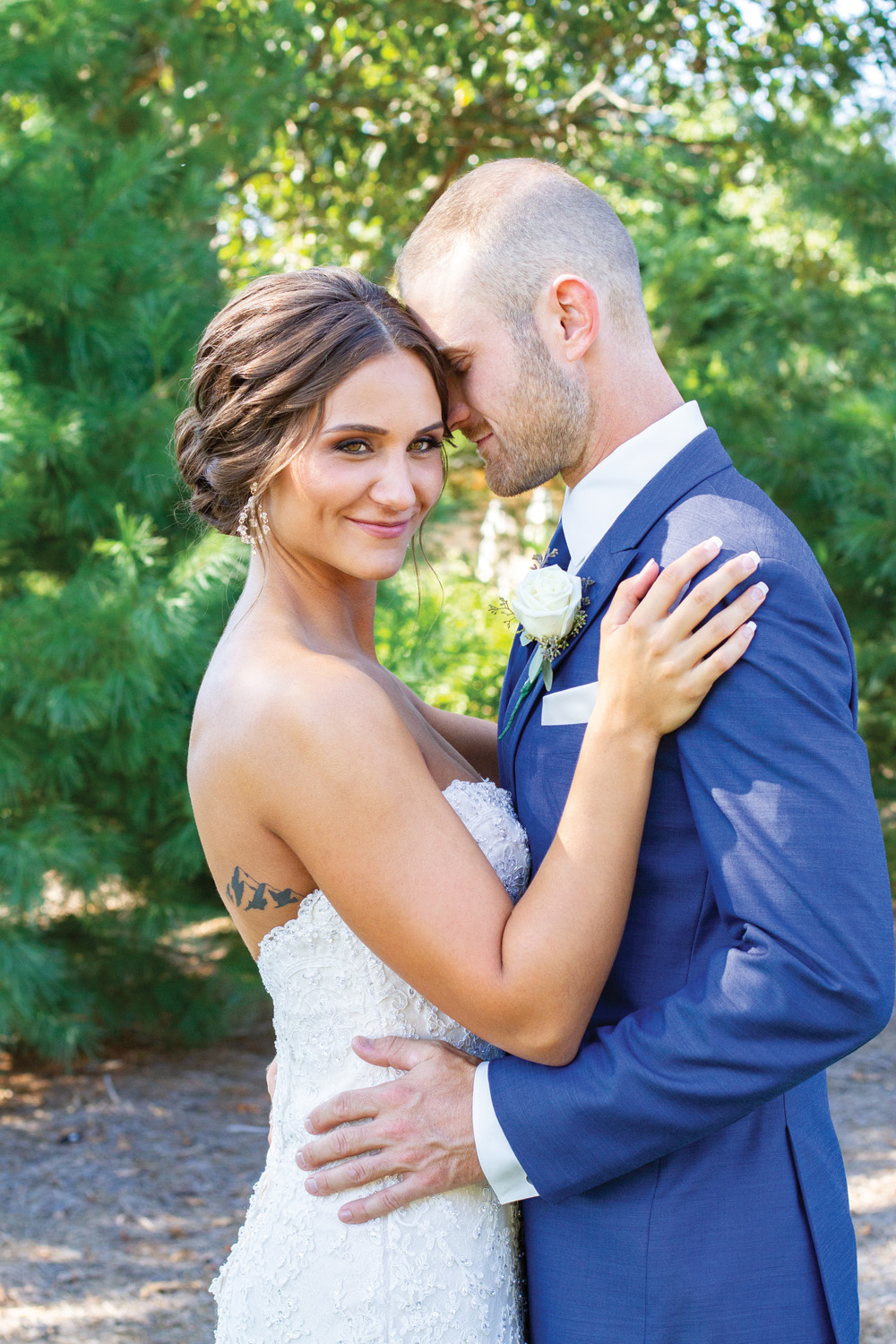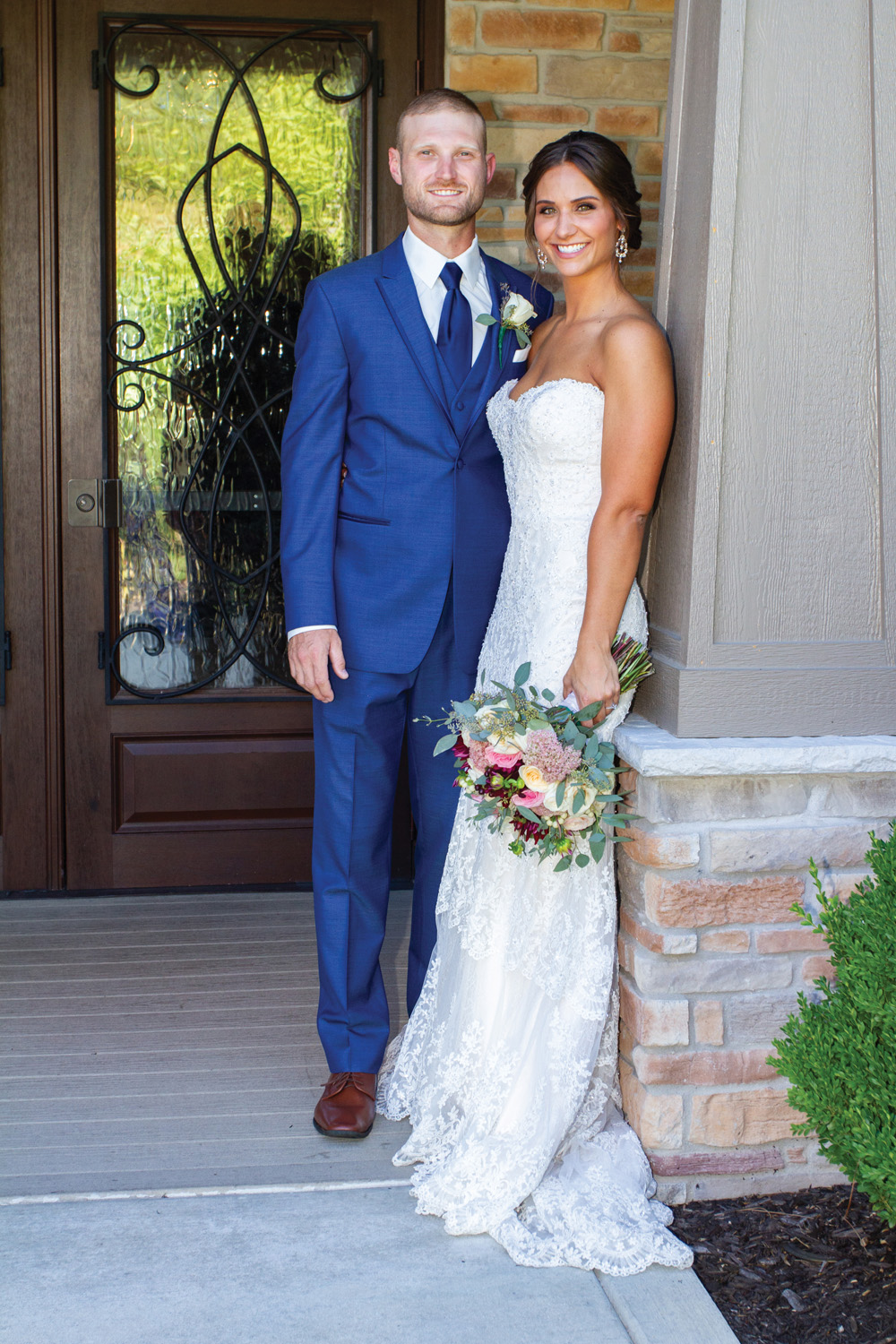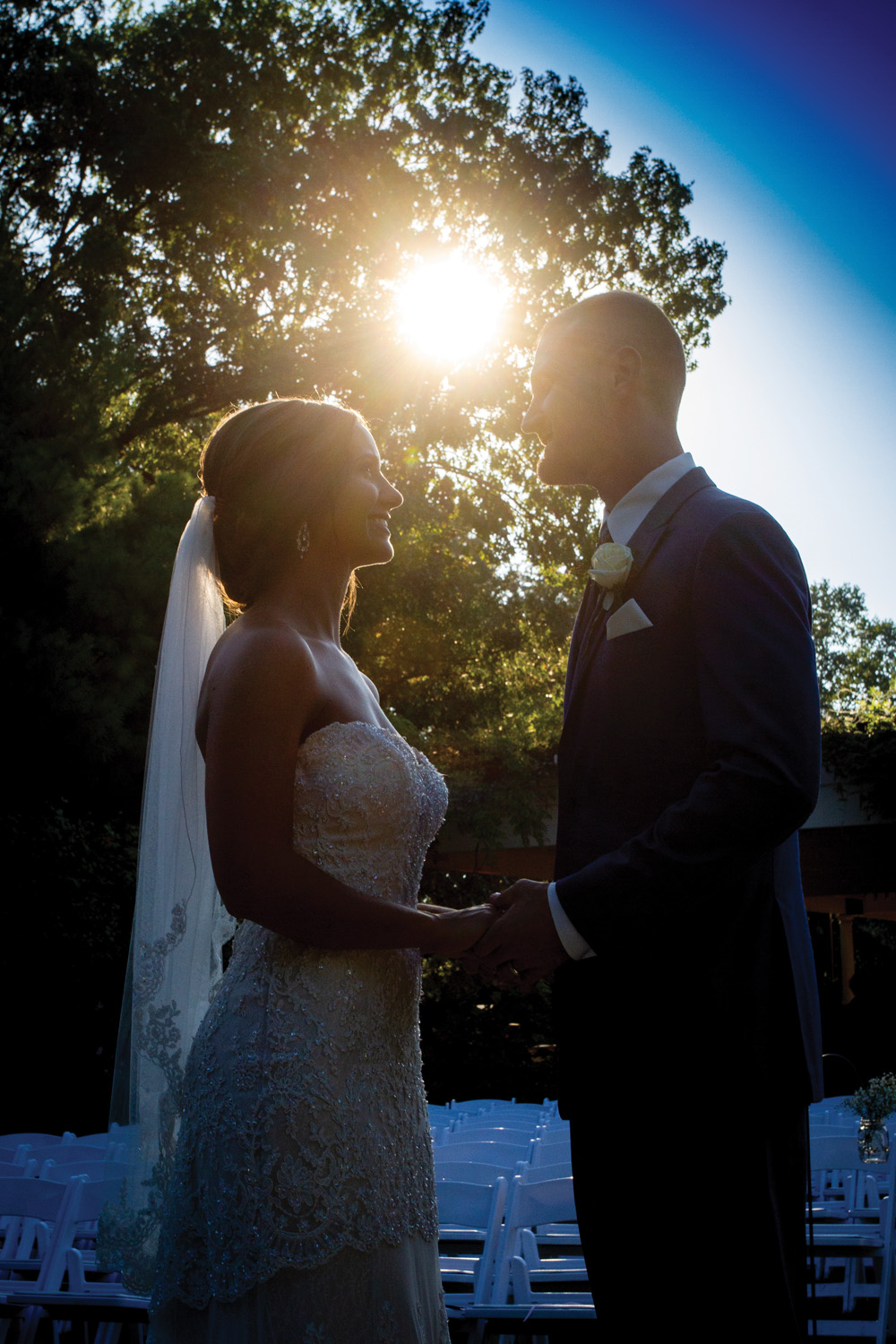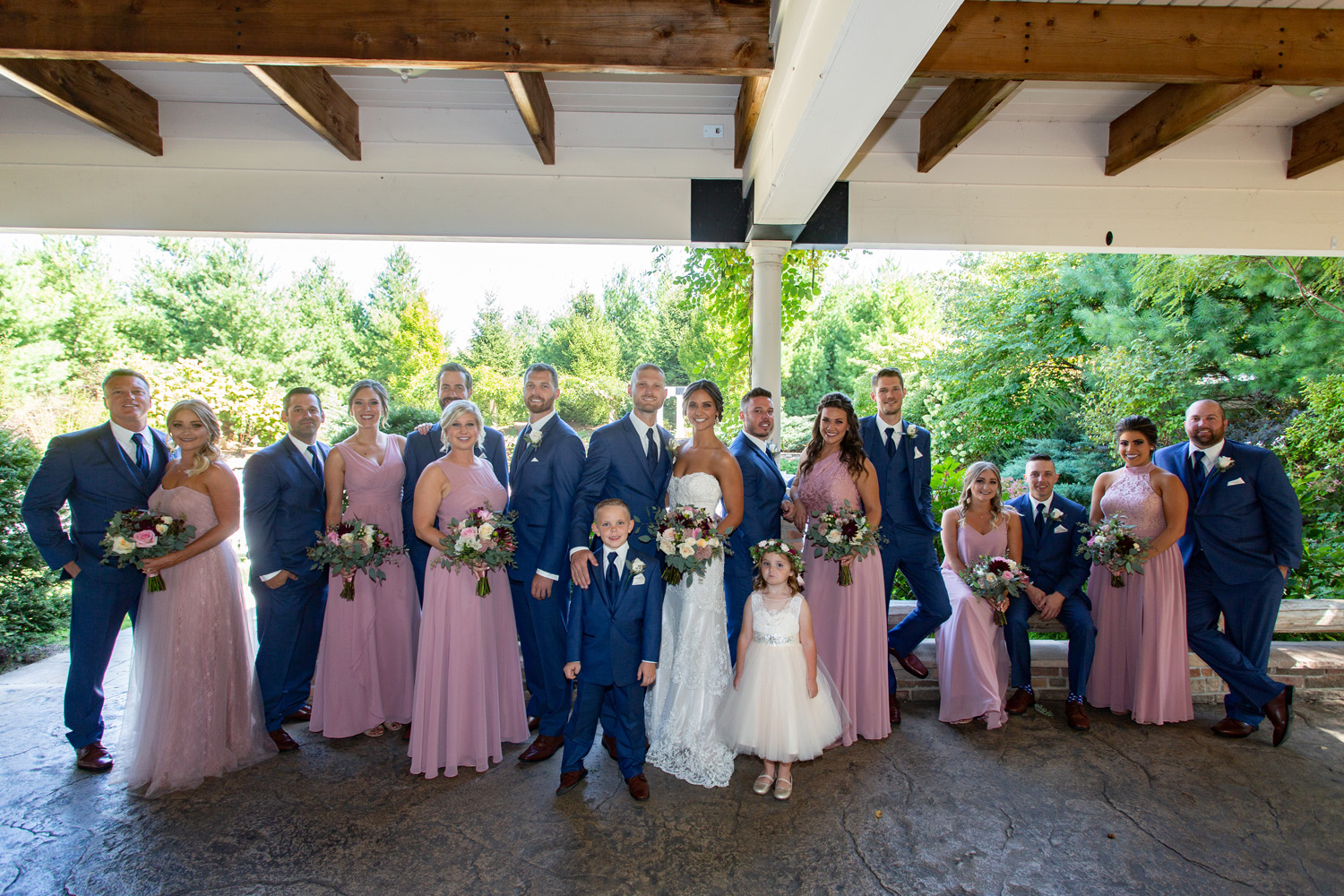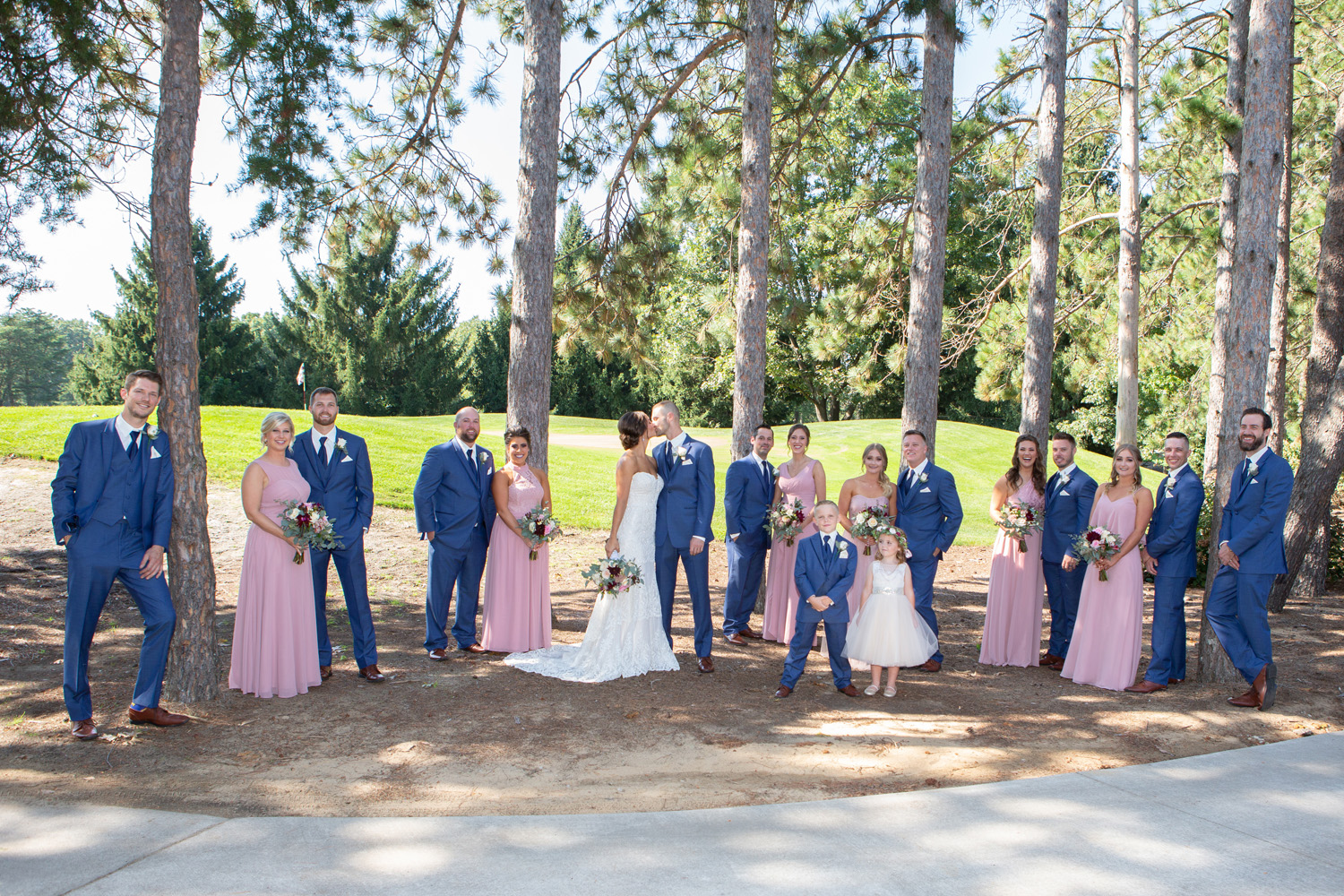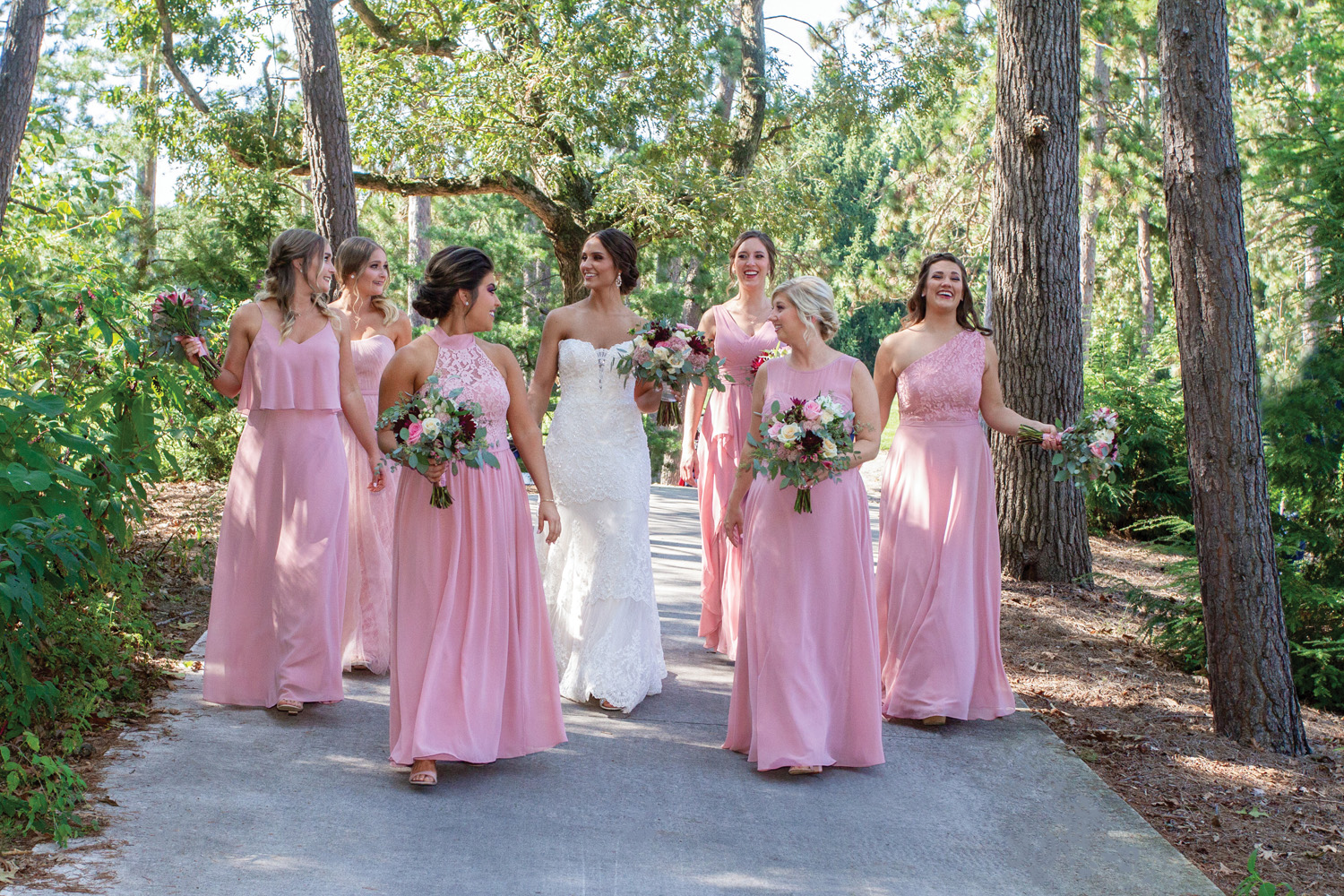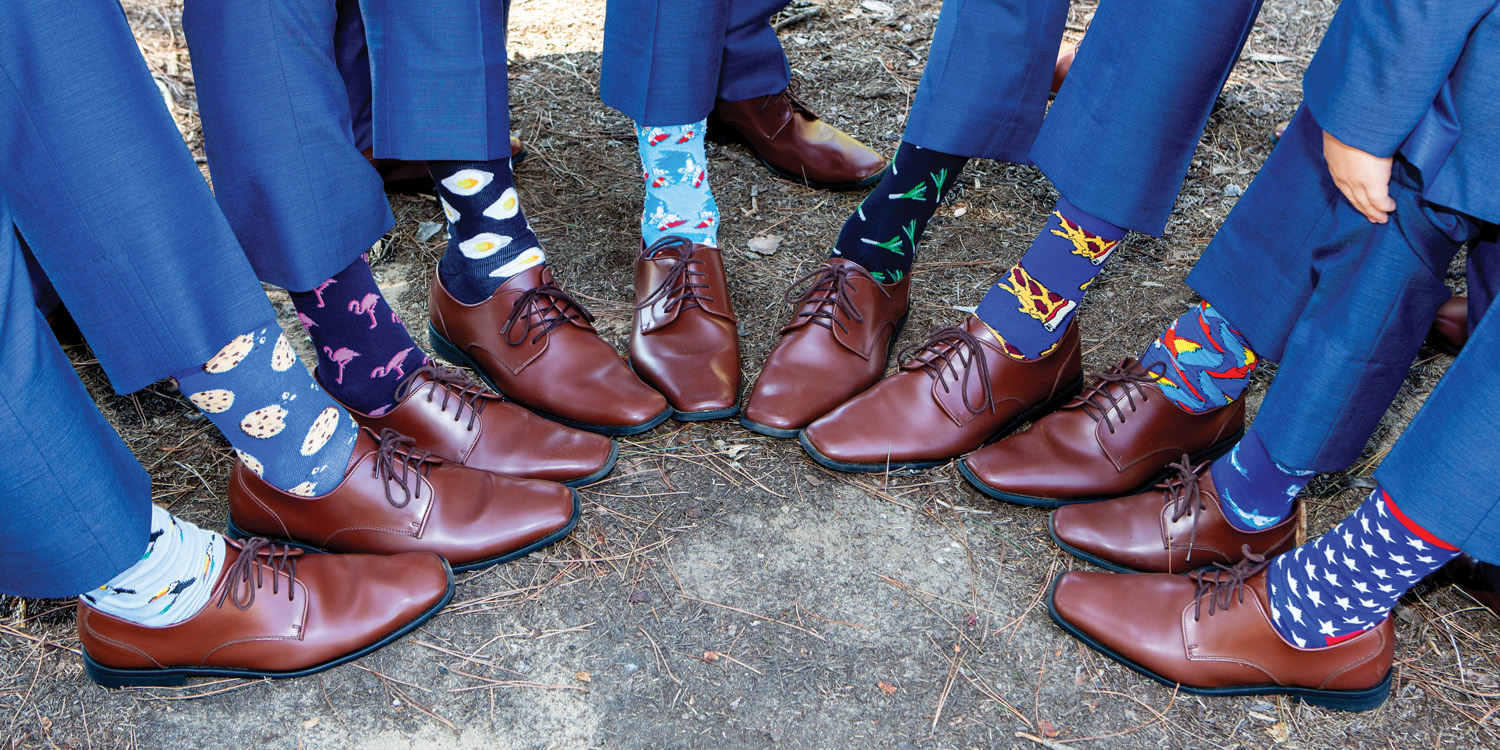 Describe Your Engagement 
Shane and I were in Maui for our friend's wedding. We decided to make a long vacation out of it. A week after their wedding, we scheduled a few excursions and hikes. Toward the end of the week we decided to take the Road to Hana, hike up Pipiwai Trail, and end at the gorgeous 400 foot Waimoku Falls. That is where he popped the question! It was such a beautiful place for a proposal and Maui will forever hold a special place in my heart!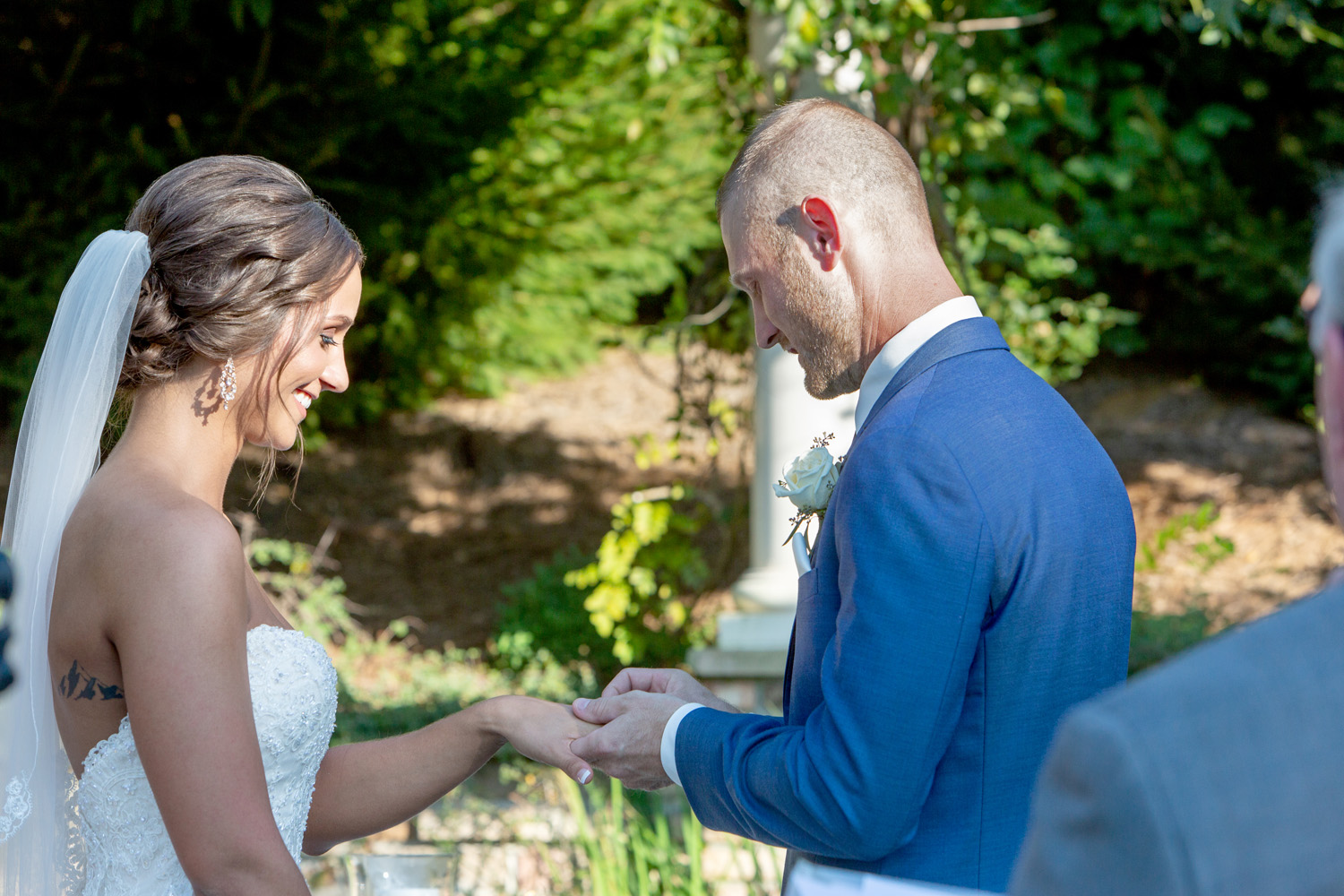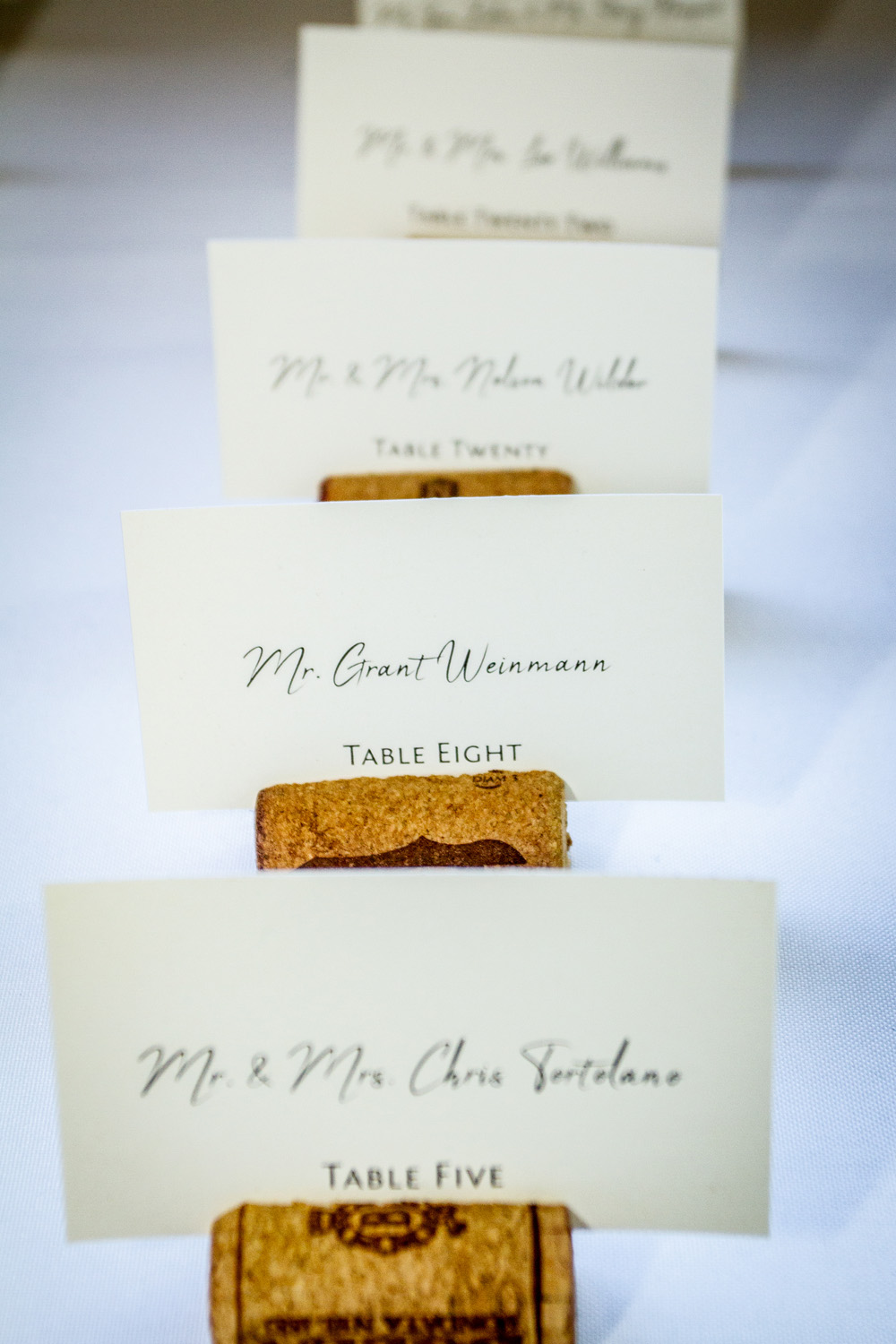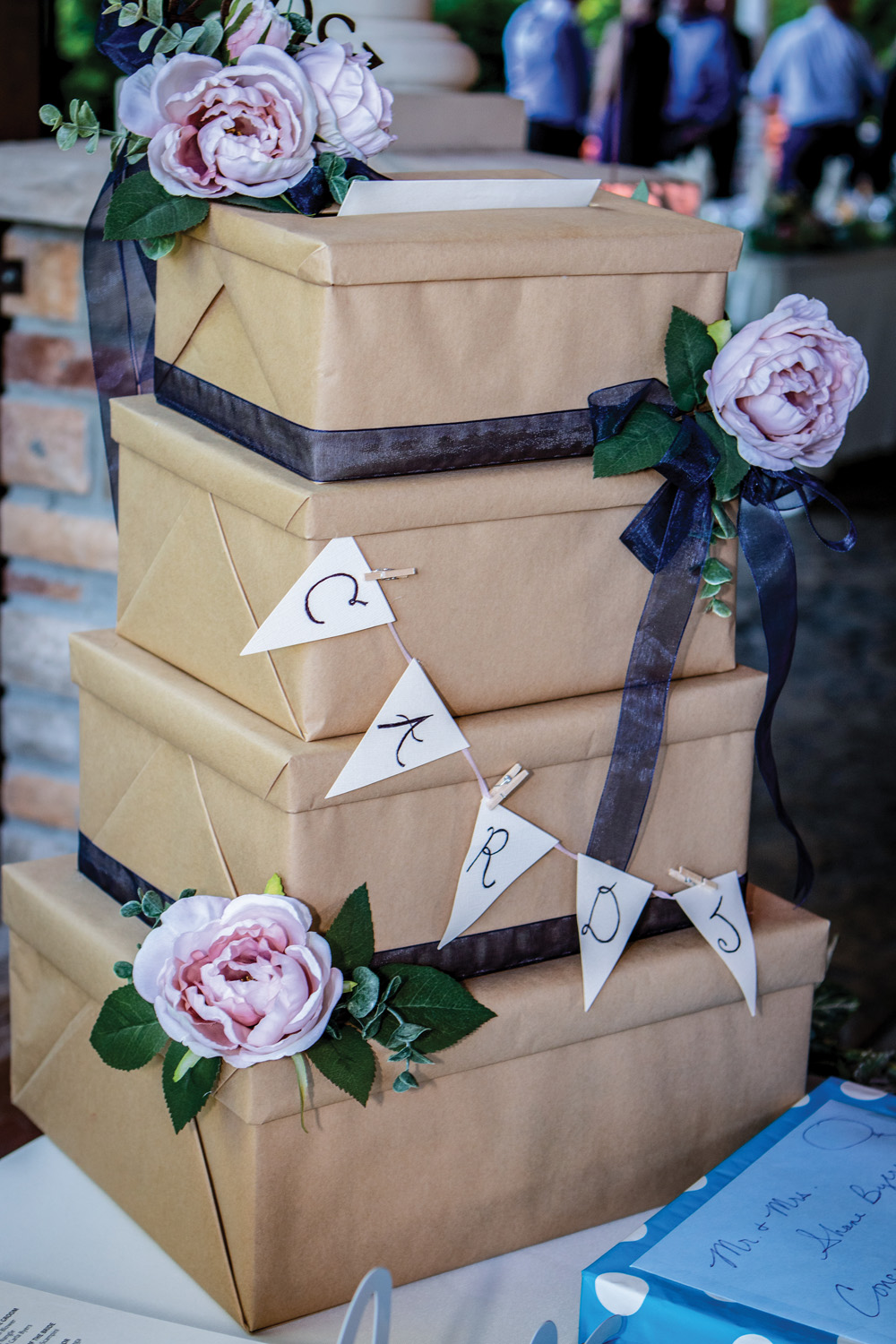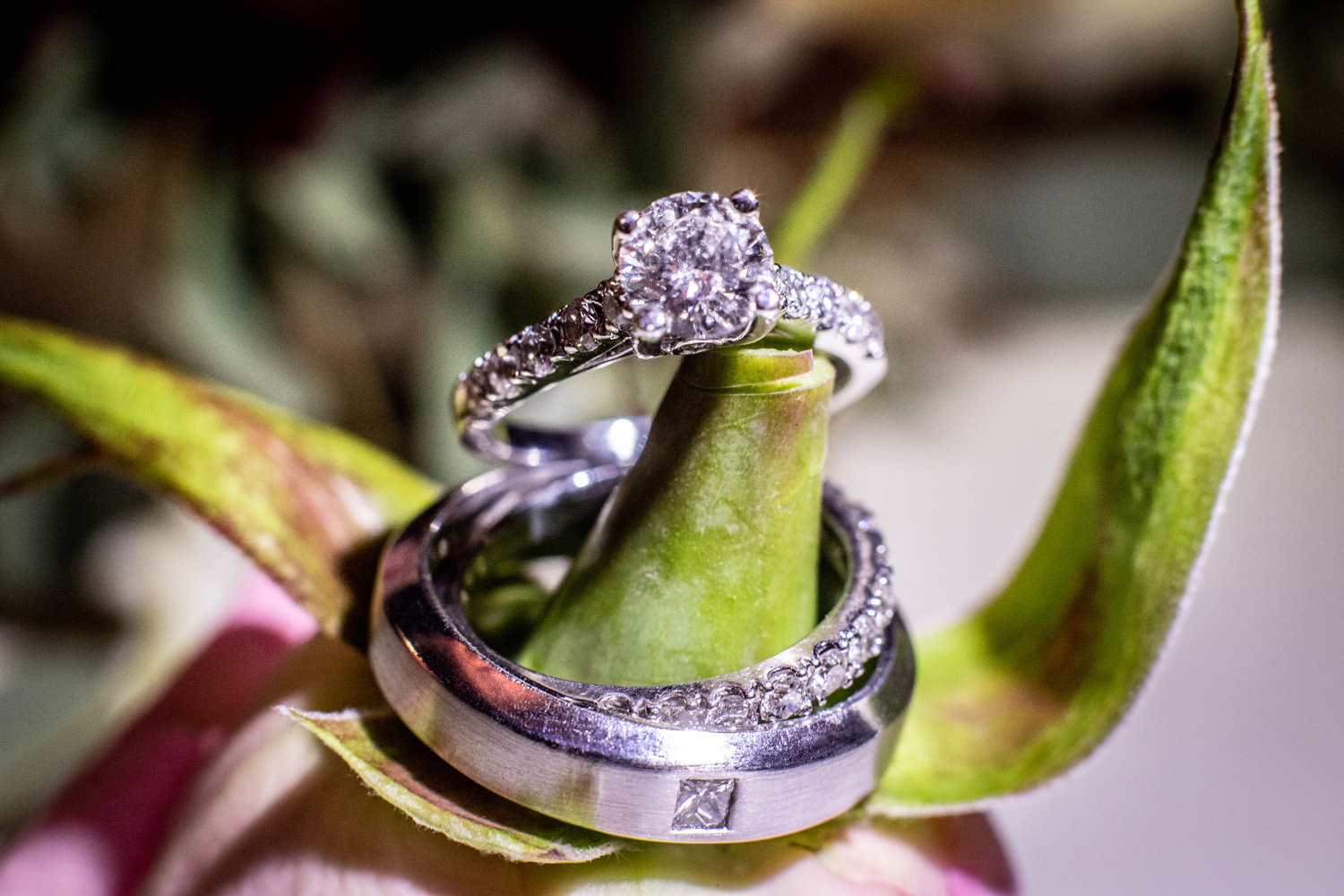 Describe Your Wedding Vision 
My wedding vision was rustic but elegant. The Pavilion at Sandy Pines is an outdoor venue with a lot of greenery (trees, plants, flowers, etc). Since the scenery was pretty enough by itself, I did not need a whole lot of decorations. I did not want too much color, however, the flowers were the most important to me. I had ivory, blush and dusty rose flowers. I chose eggplant purple to be the accent color and pull everything together. I used the eggplant purple color in the table flowers, cake, bouquets, and part of some decorations. The bridesmaid dresses were dusty rose and the tuxedos were dusk blue. The color scheme turned out gorgeous and exactly what I had envisioned!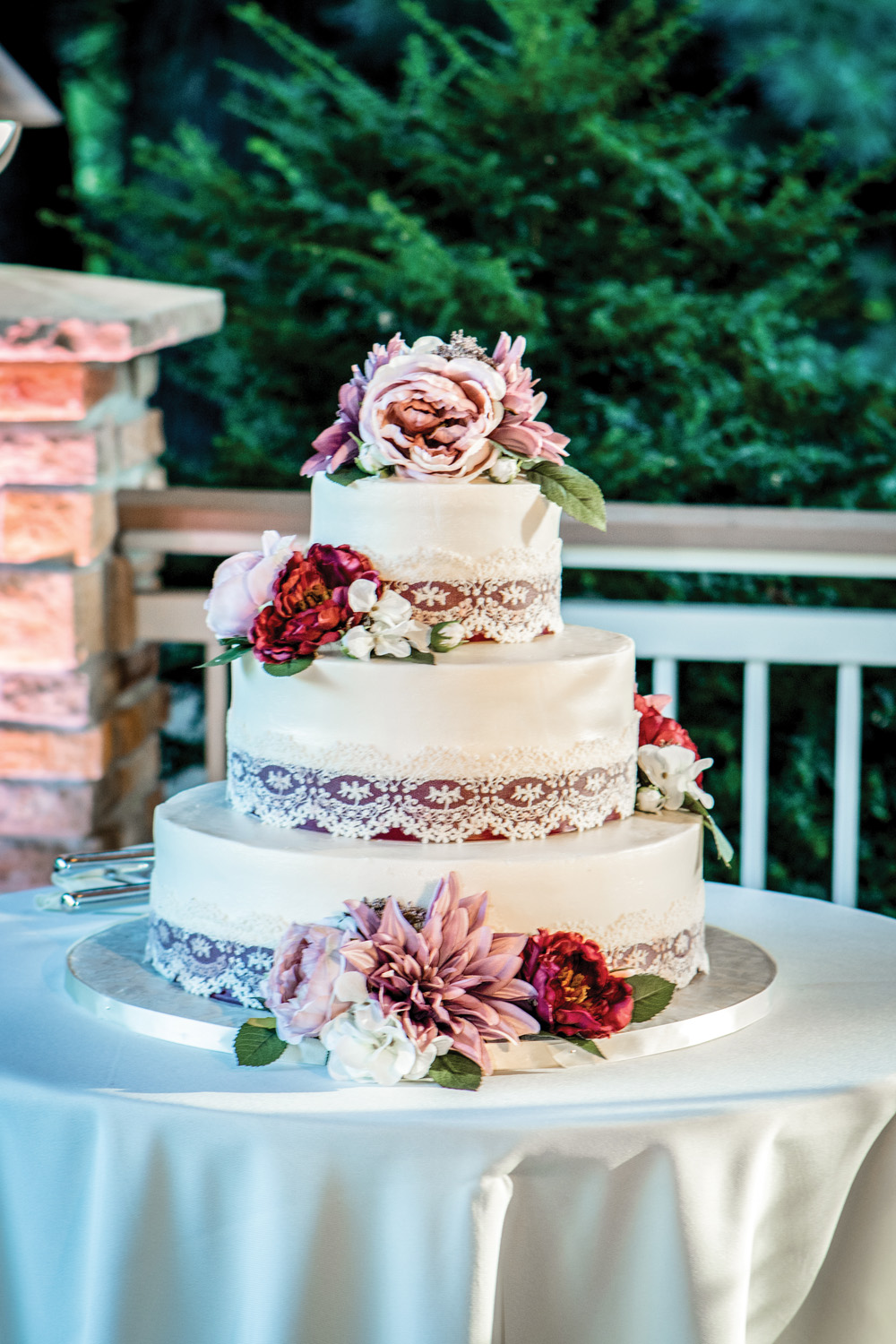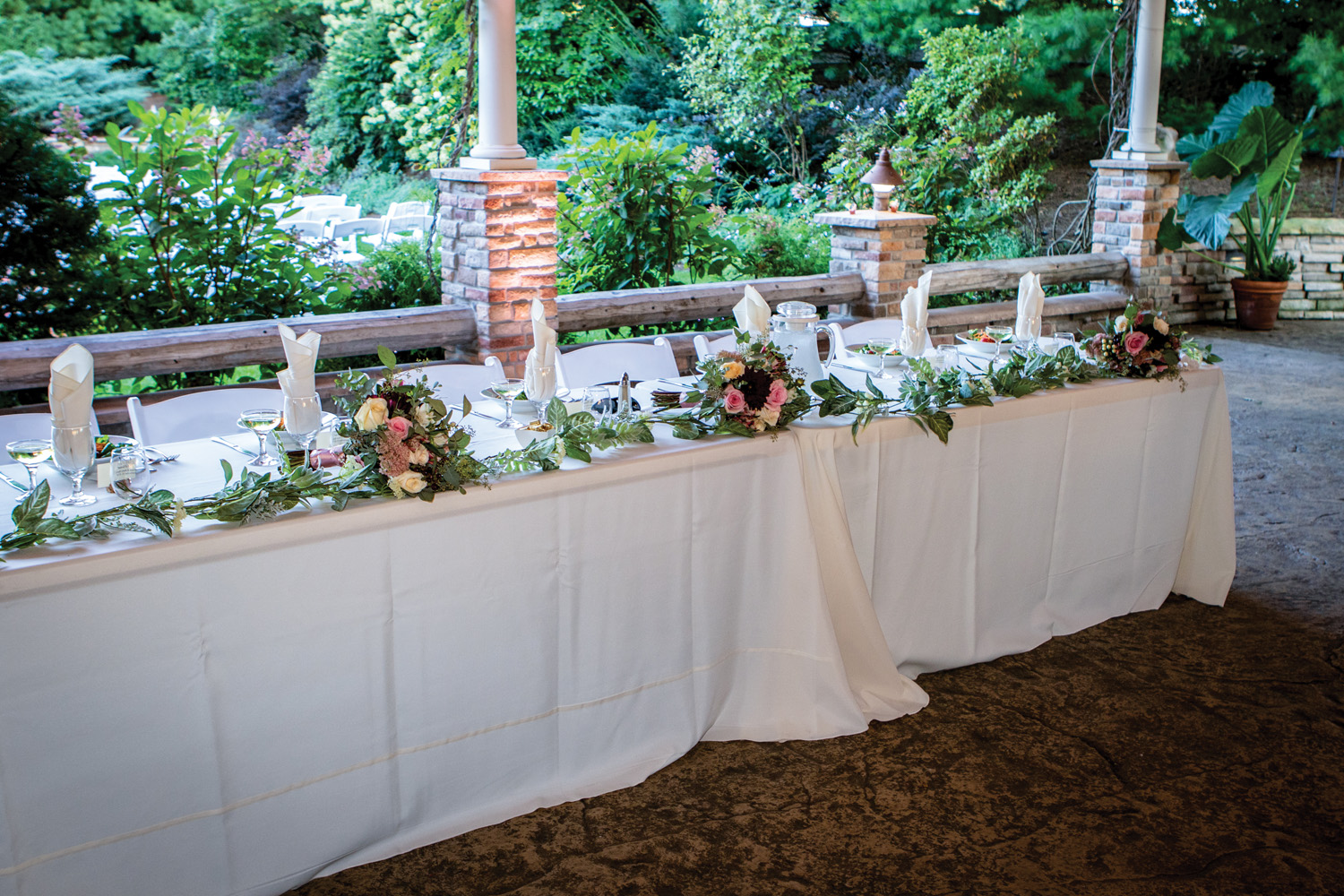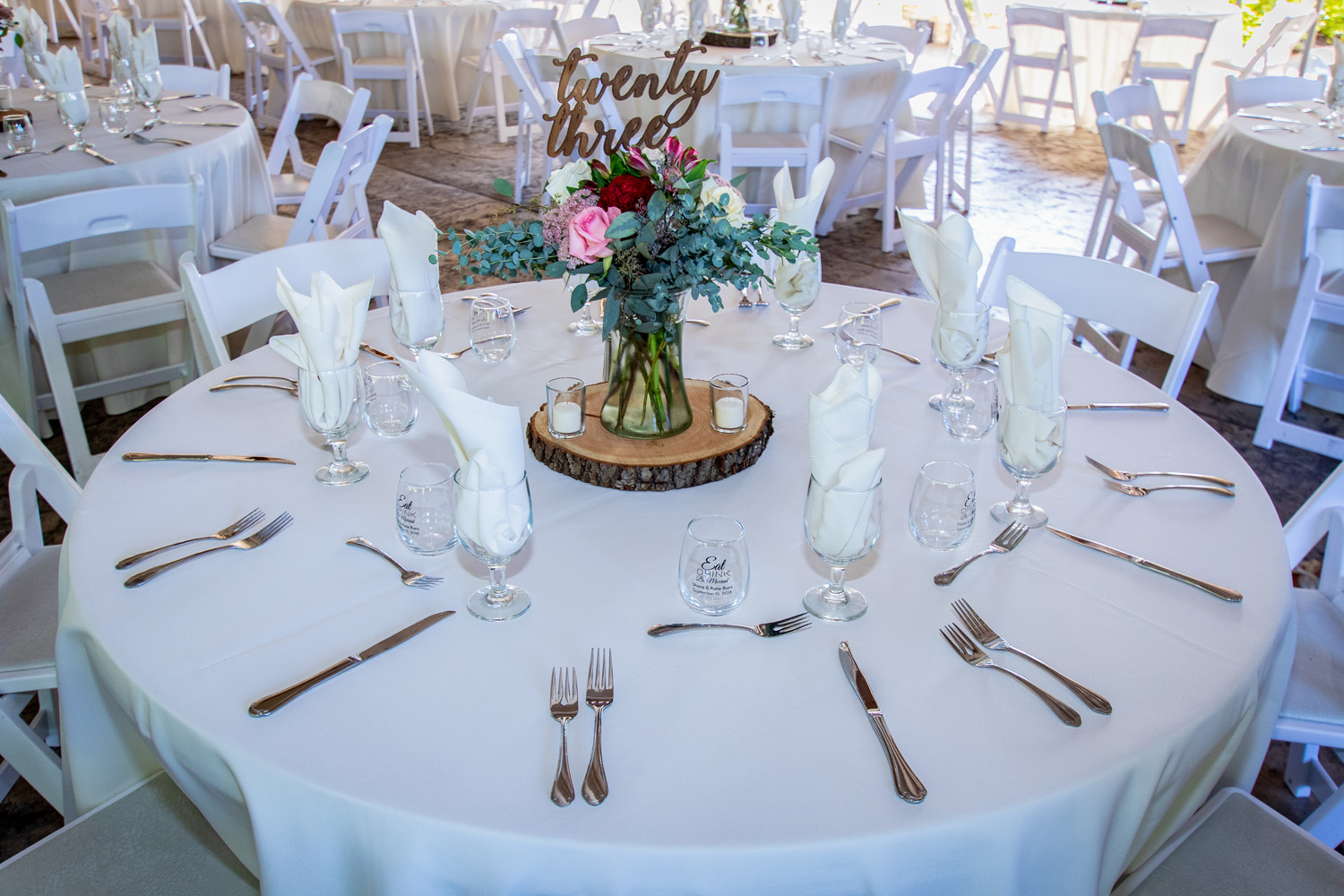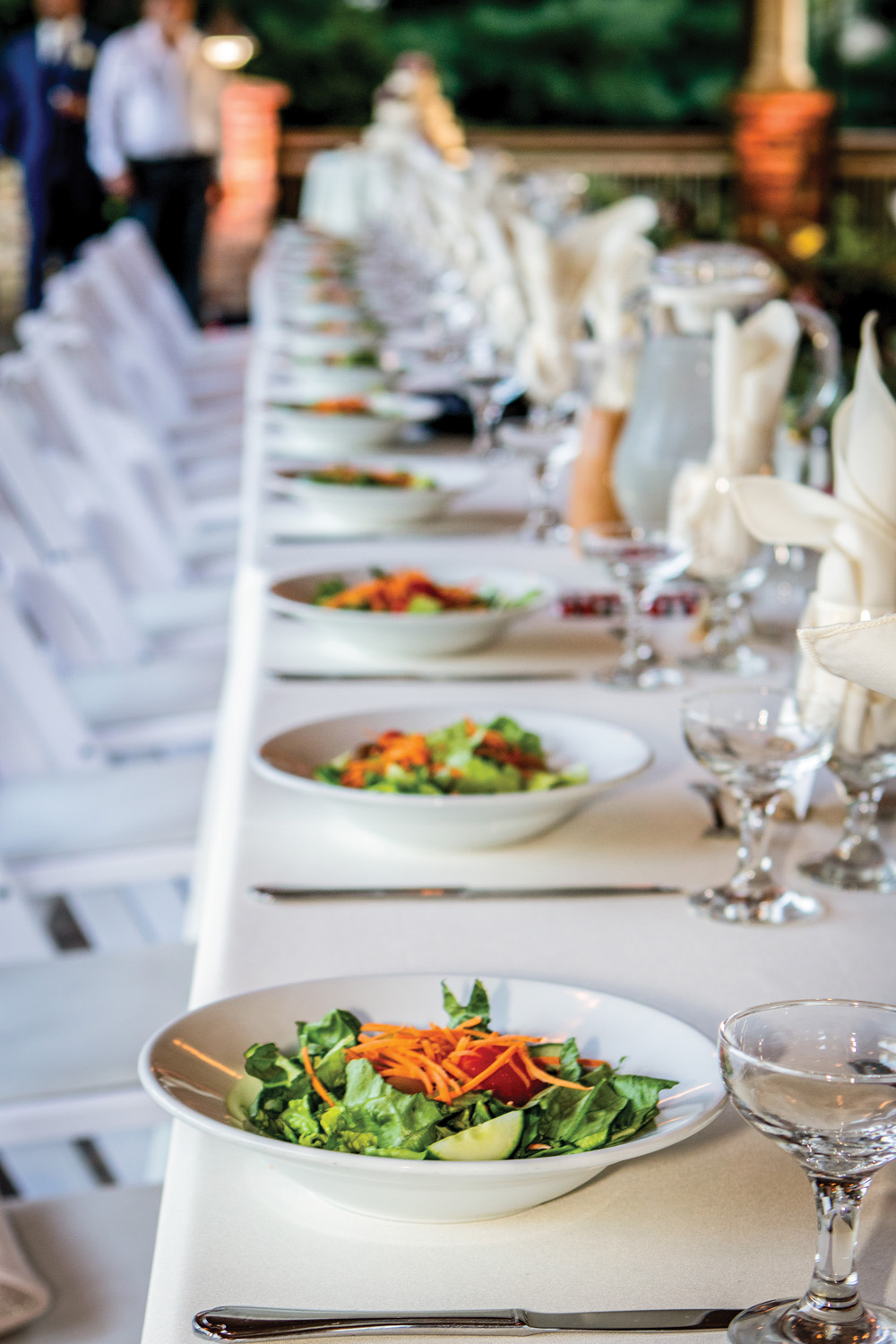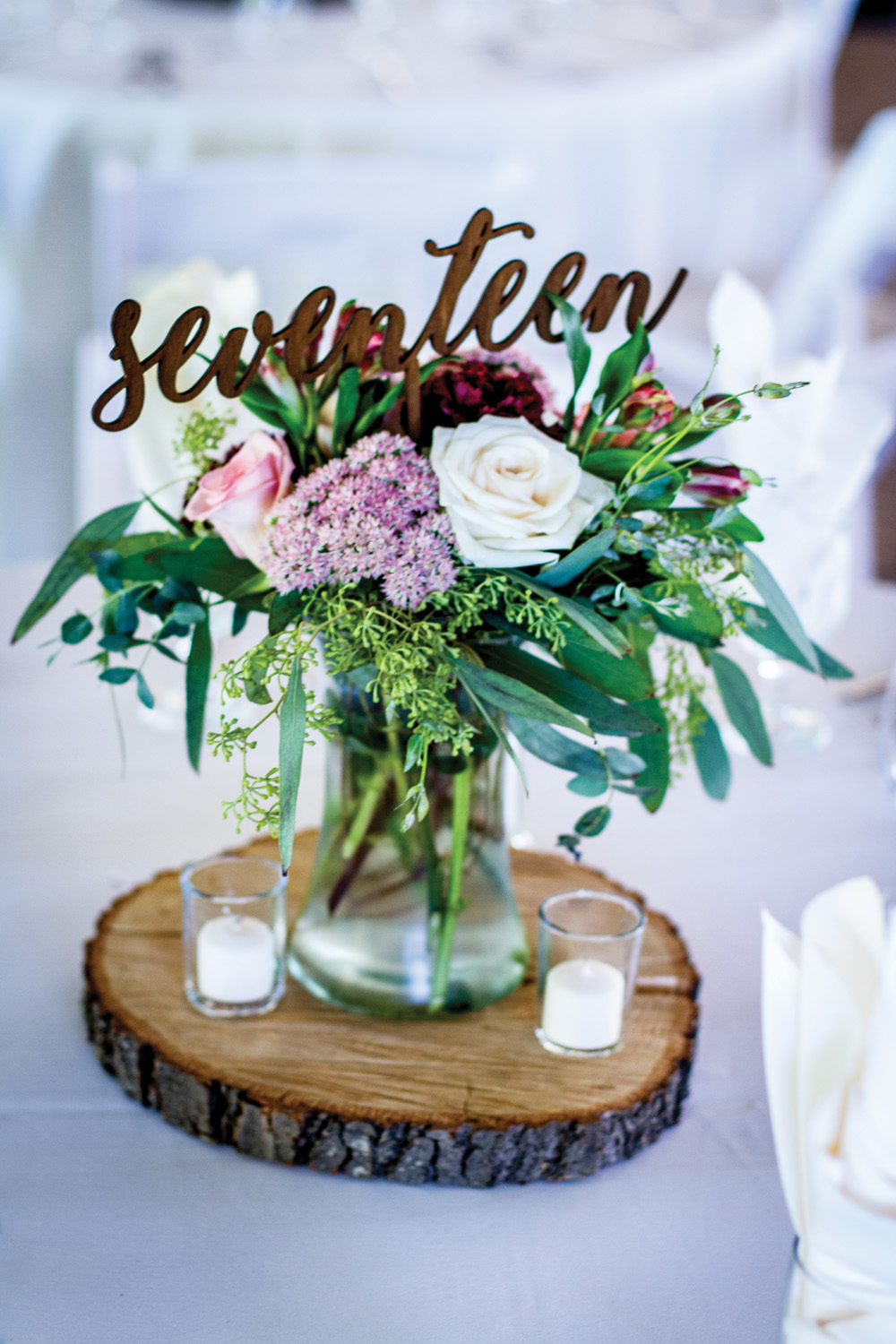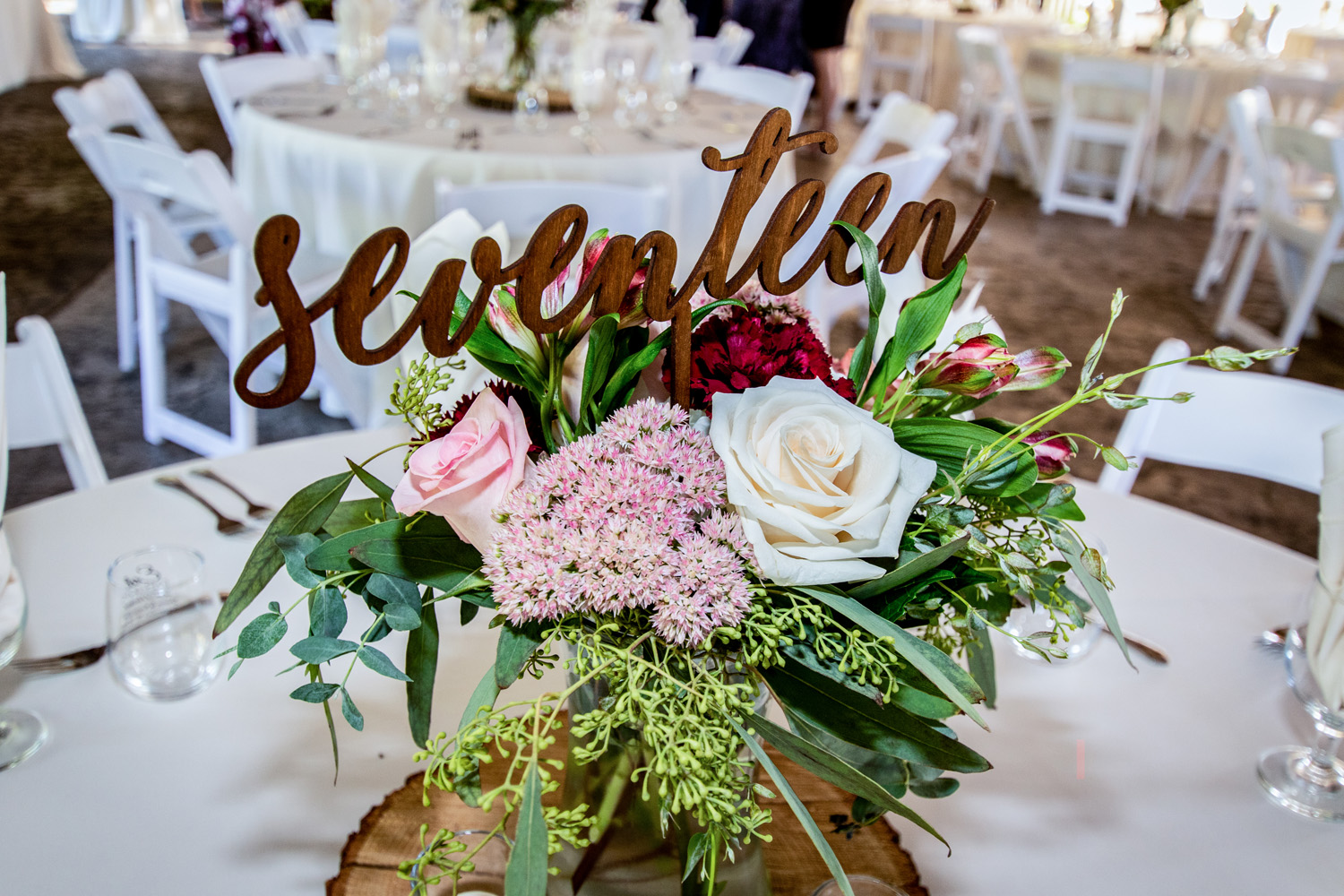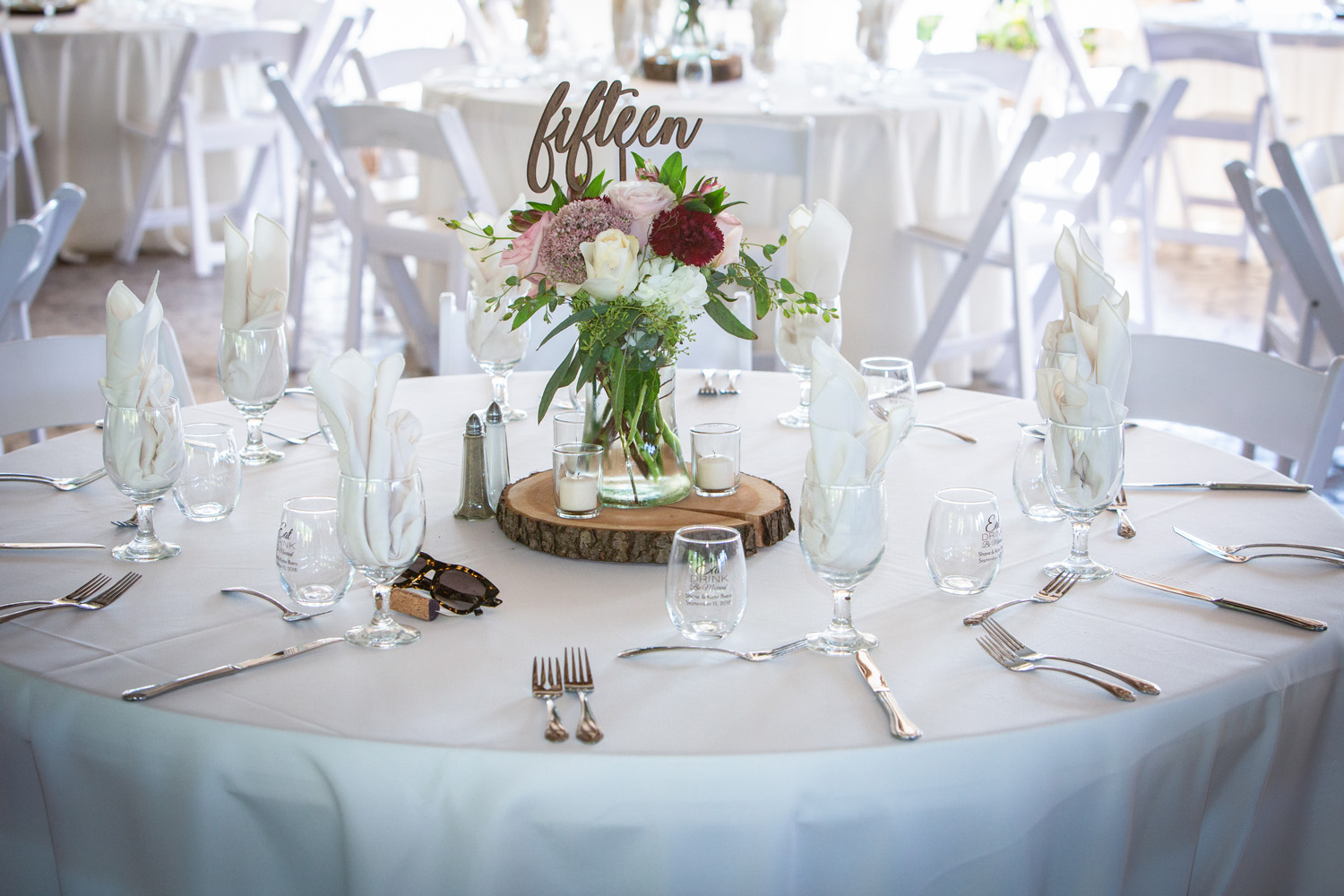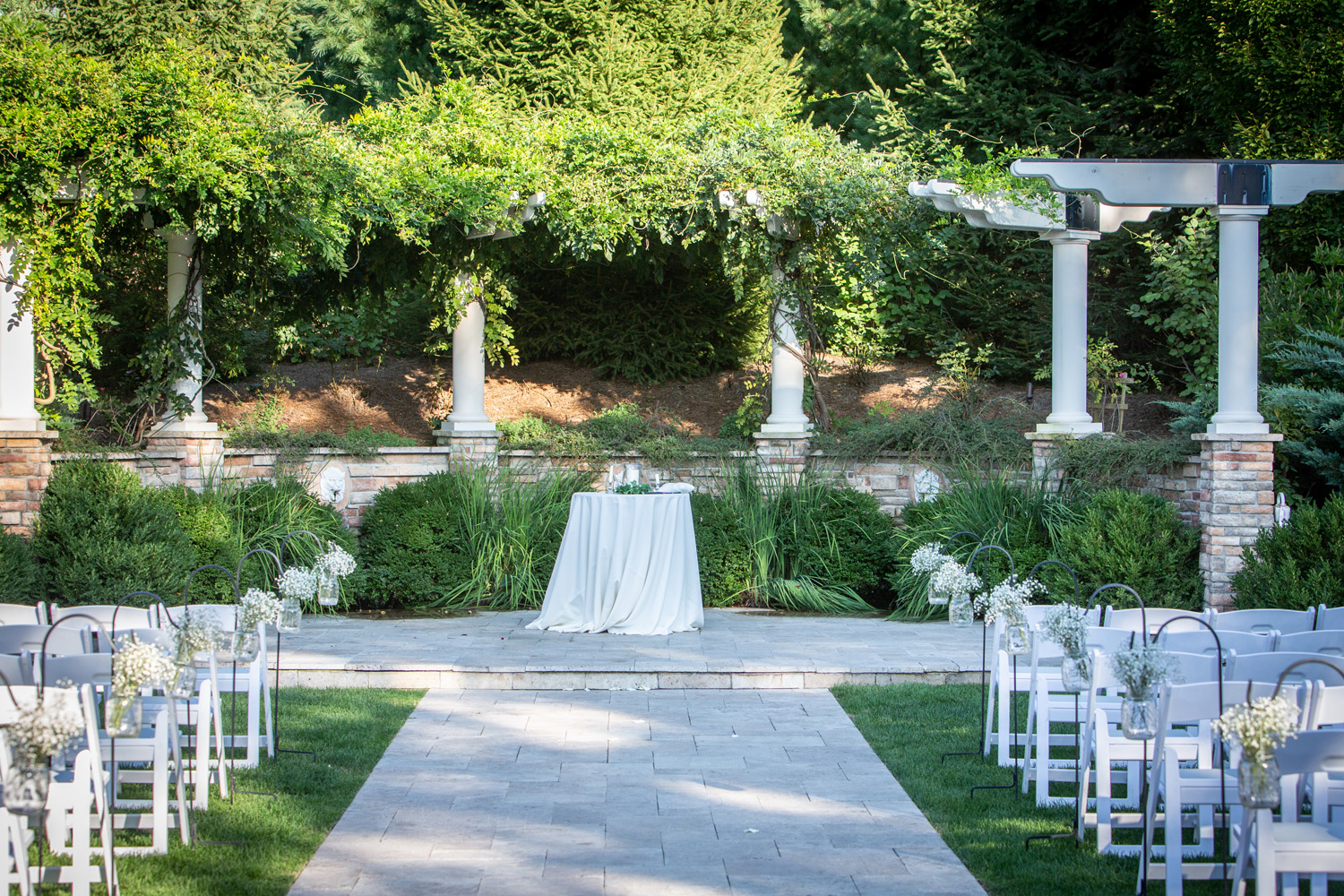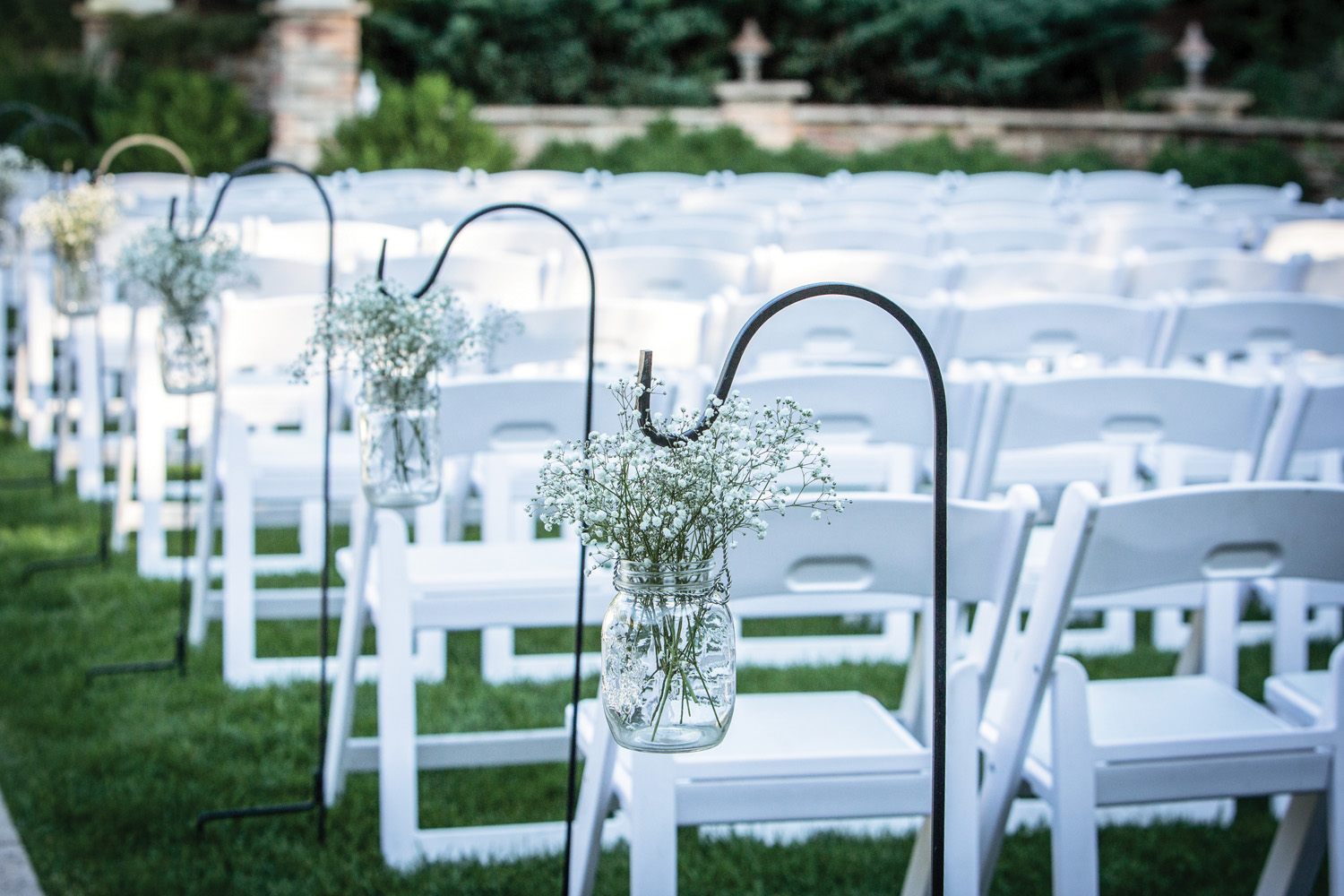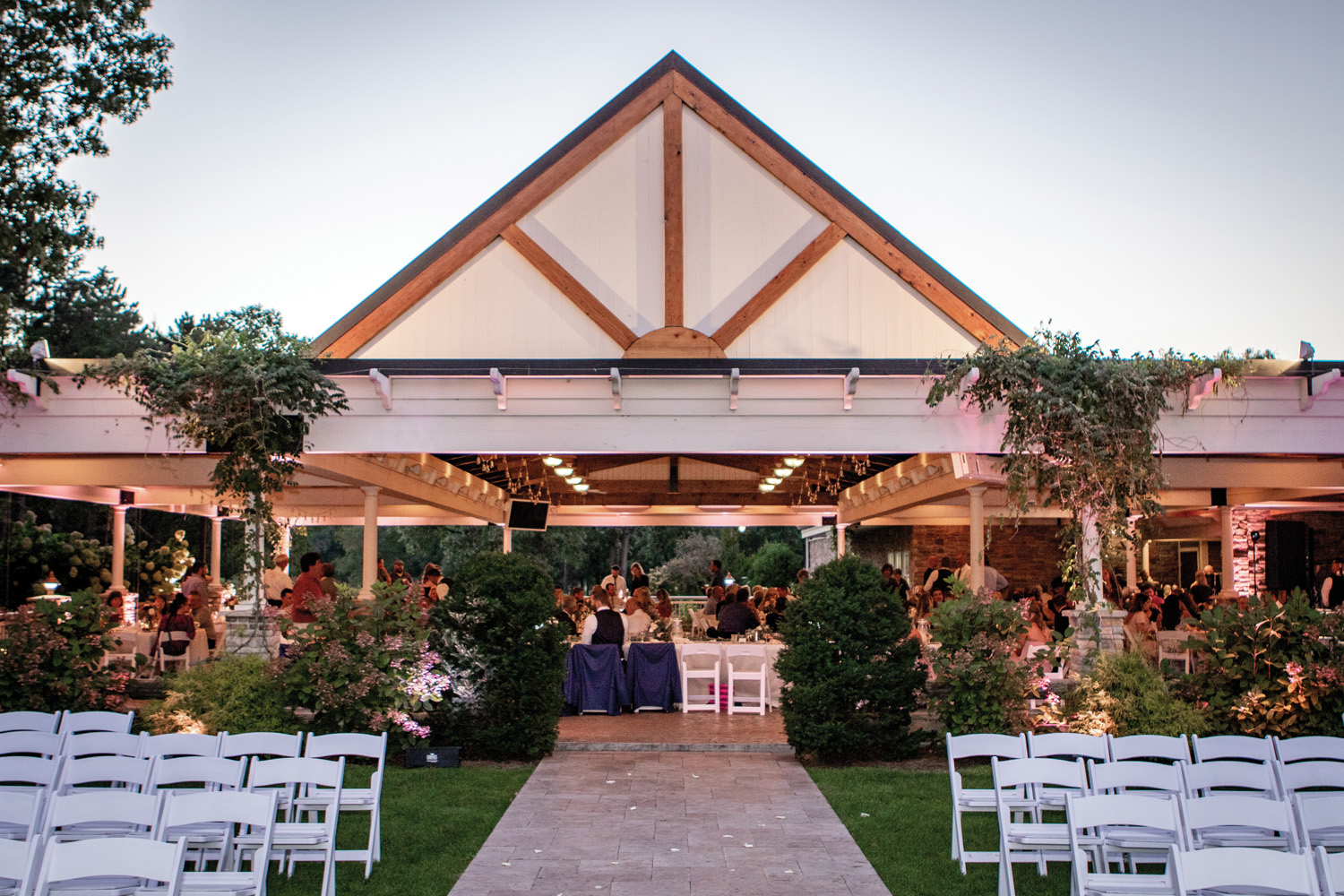 Describe Your Wedding Day 
Our wedding day flew by quickly. We loved being surrounded by our dearest family and friends. My husband and I took a moment and said to each other that all these people here are for us. We could not be any more grateful and blessed to have them in our lives. After my husband and I ate our dinner we were able to go from table to table to make sure we spoke to everyone and thanked them for coming. We danced the night away and had so much fun! Everything flowed super smoothly (thanks to our wedding planner and having the ceremony and reception all in one location)! I could not have asked for a better day!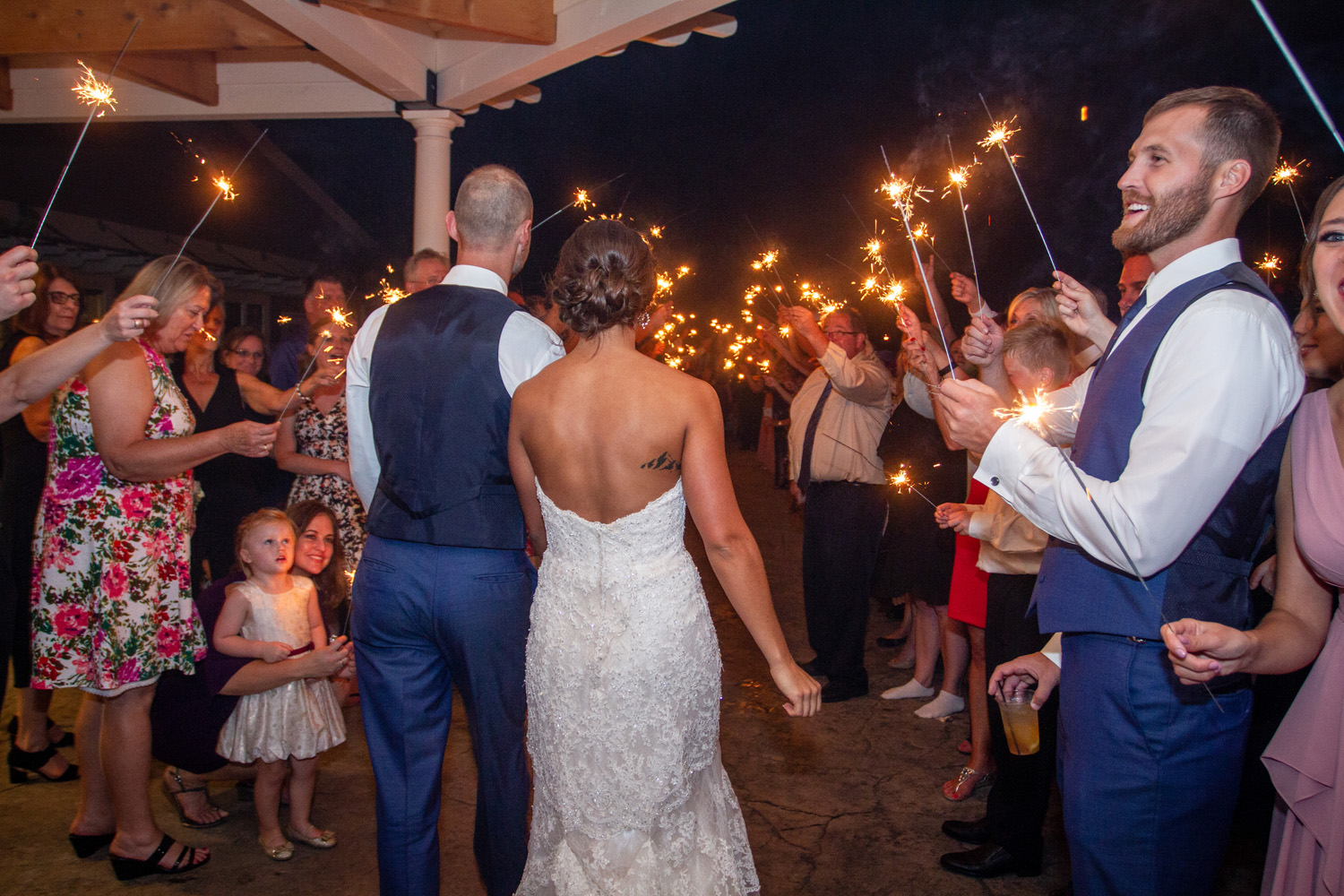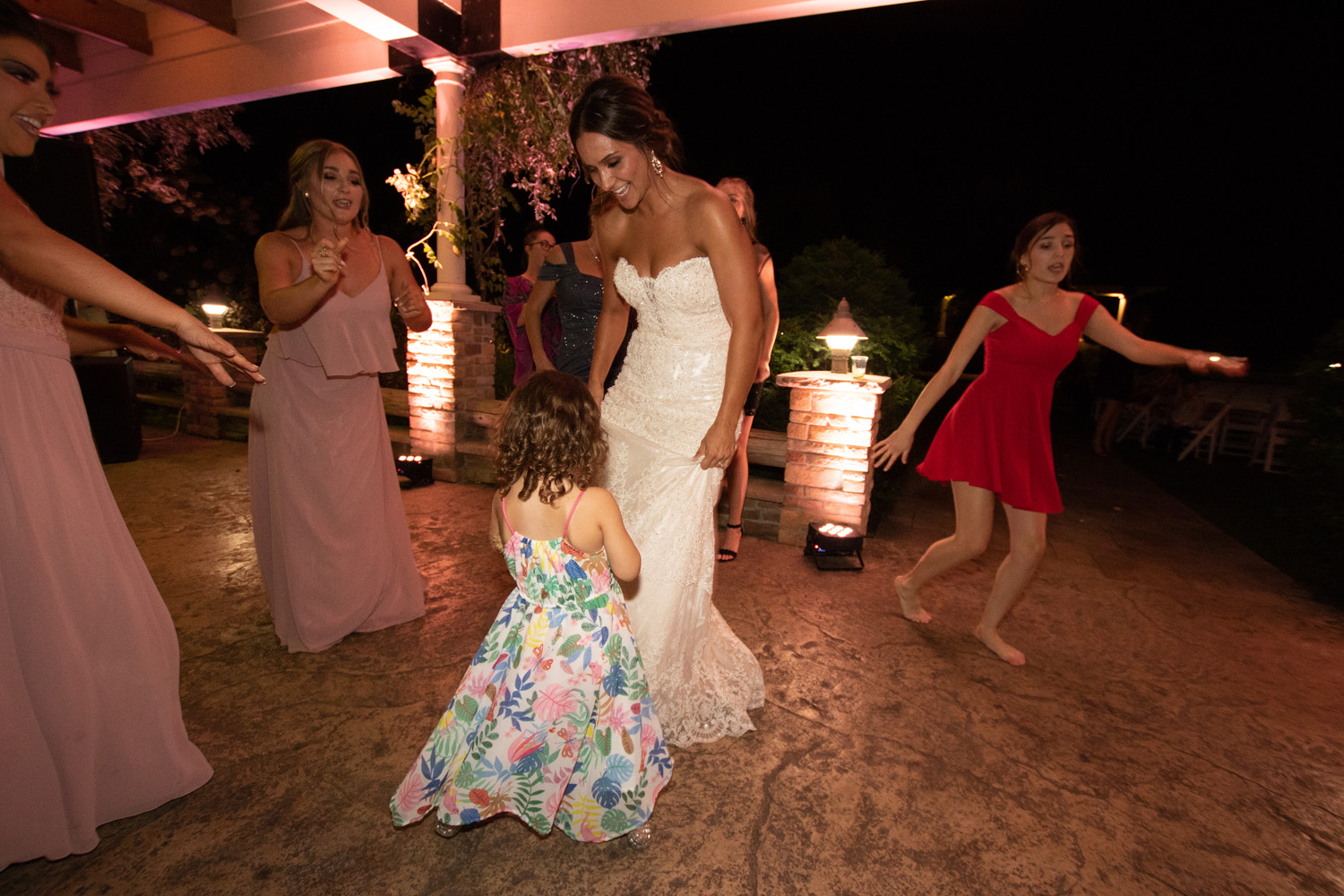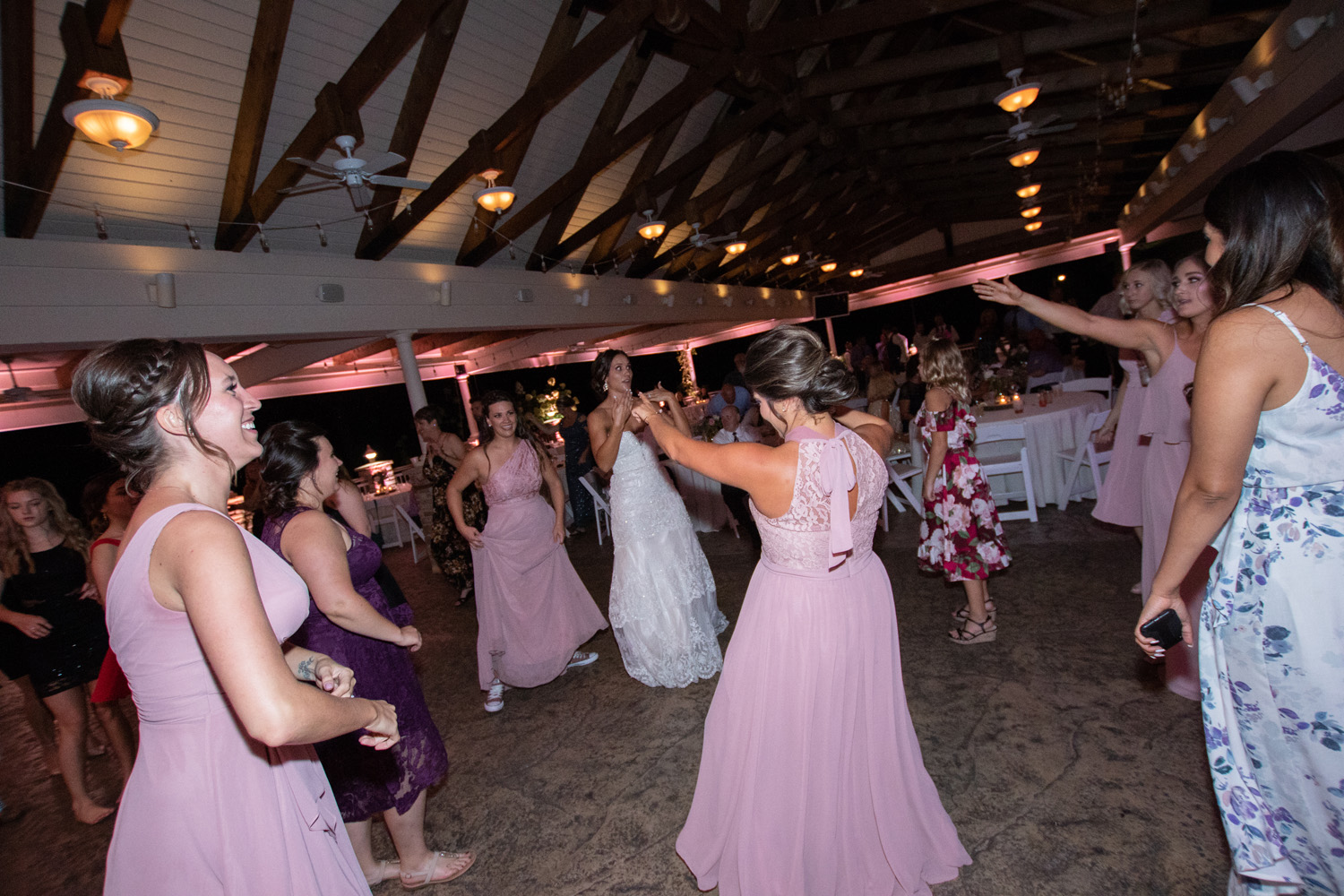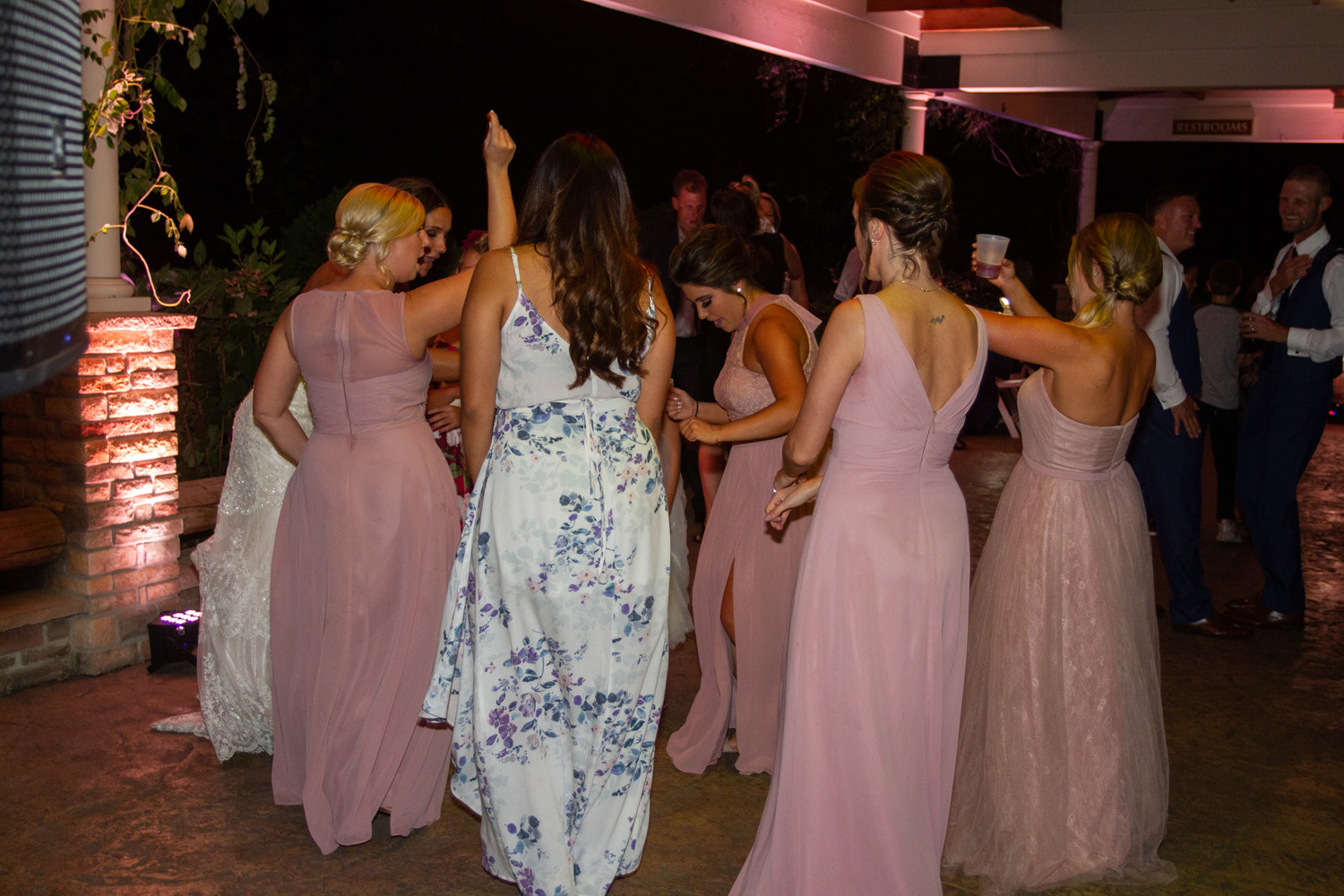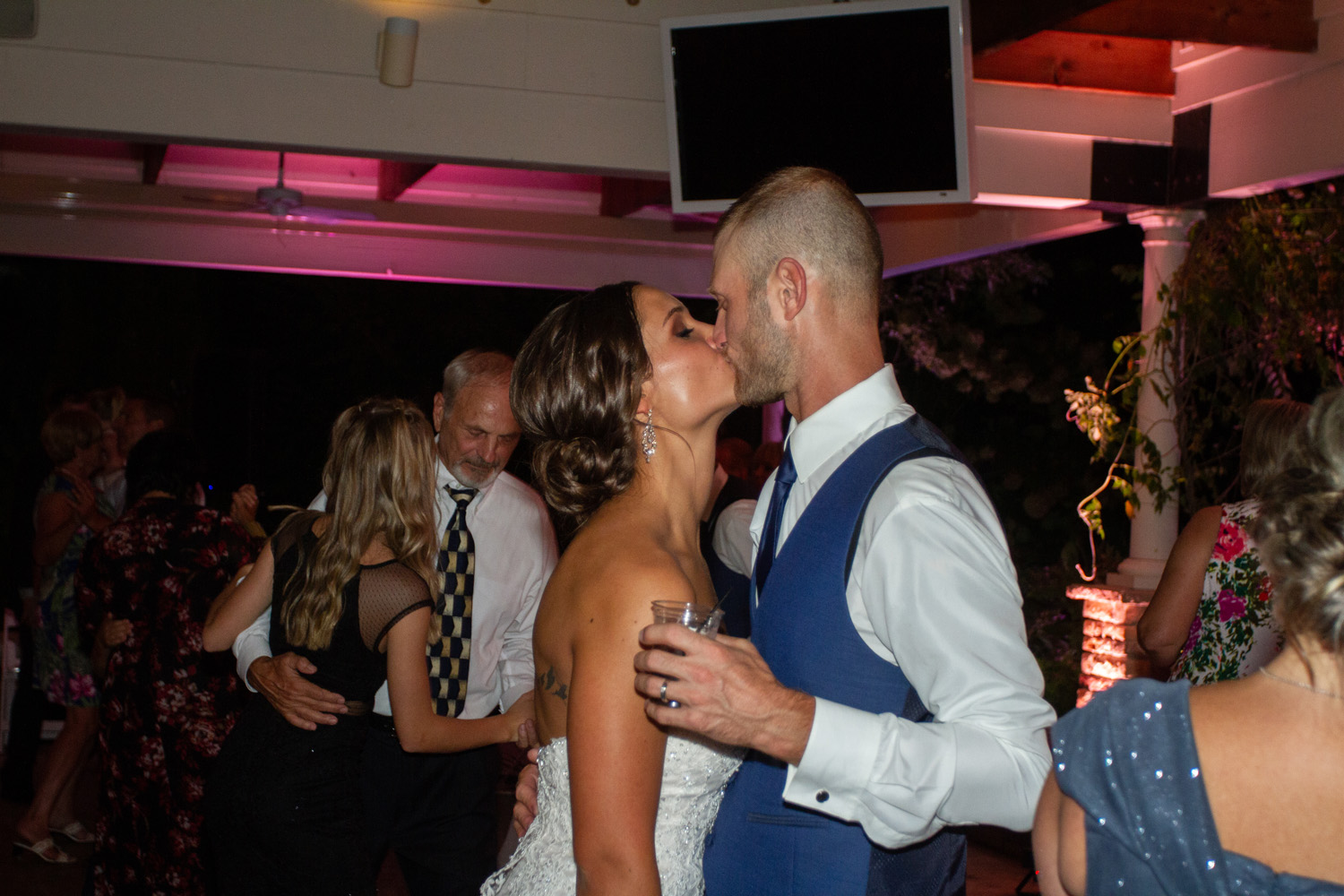 Your Advice To Engaged Couples 
Enjoy the time being engaged – you will not be able to say "fiance" for very long! Try to set small goals on what you want to accomplish every week, and you will be ready before you know it! Try to get as much planning done a few weeks before the big day so you have plenty of time to relax! Refer to a wedding planning checklist (that saved my life)! Always remember why you fell in love in the first place, cherish the little moments, and continue to love and learn from each other!