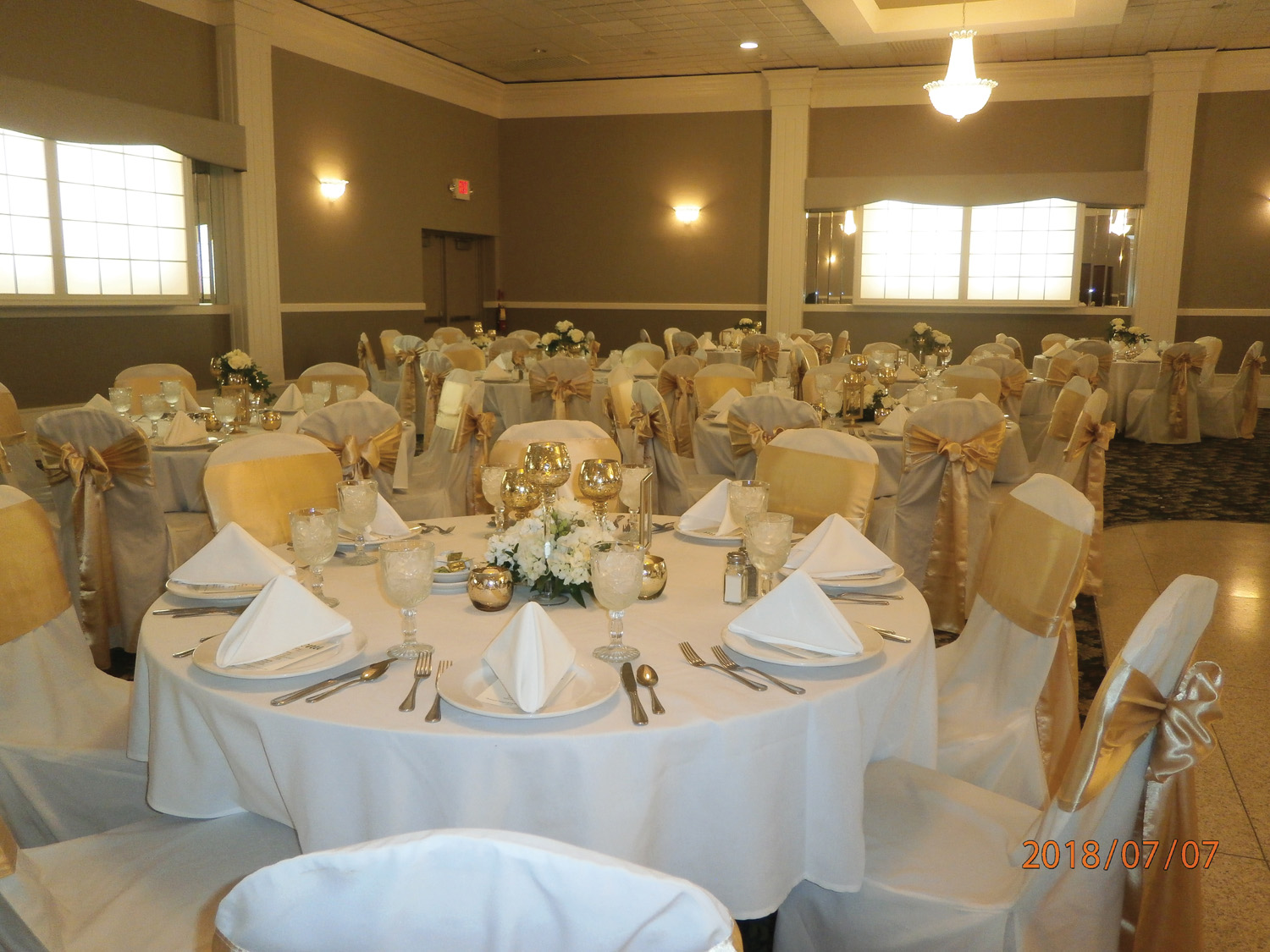 Planning a reception or an intimate gathering? Look no further than the Hellenic Cultural Center of Northwest Indiana.  
Conveniently located just west of Broadway/I-65 exits and north of US 30, the Hellenic Cultural Center offers the event planning flexibility you desire. Our classically decorated banquet rooms can accommodate 50 to 450 guests comfortably.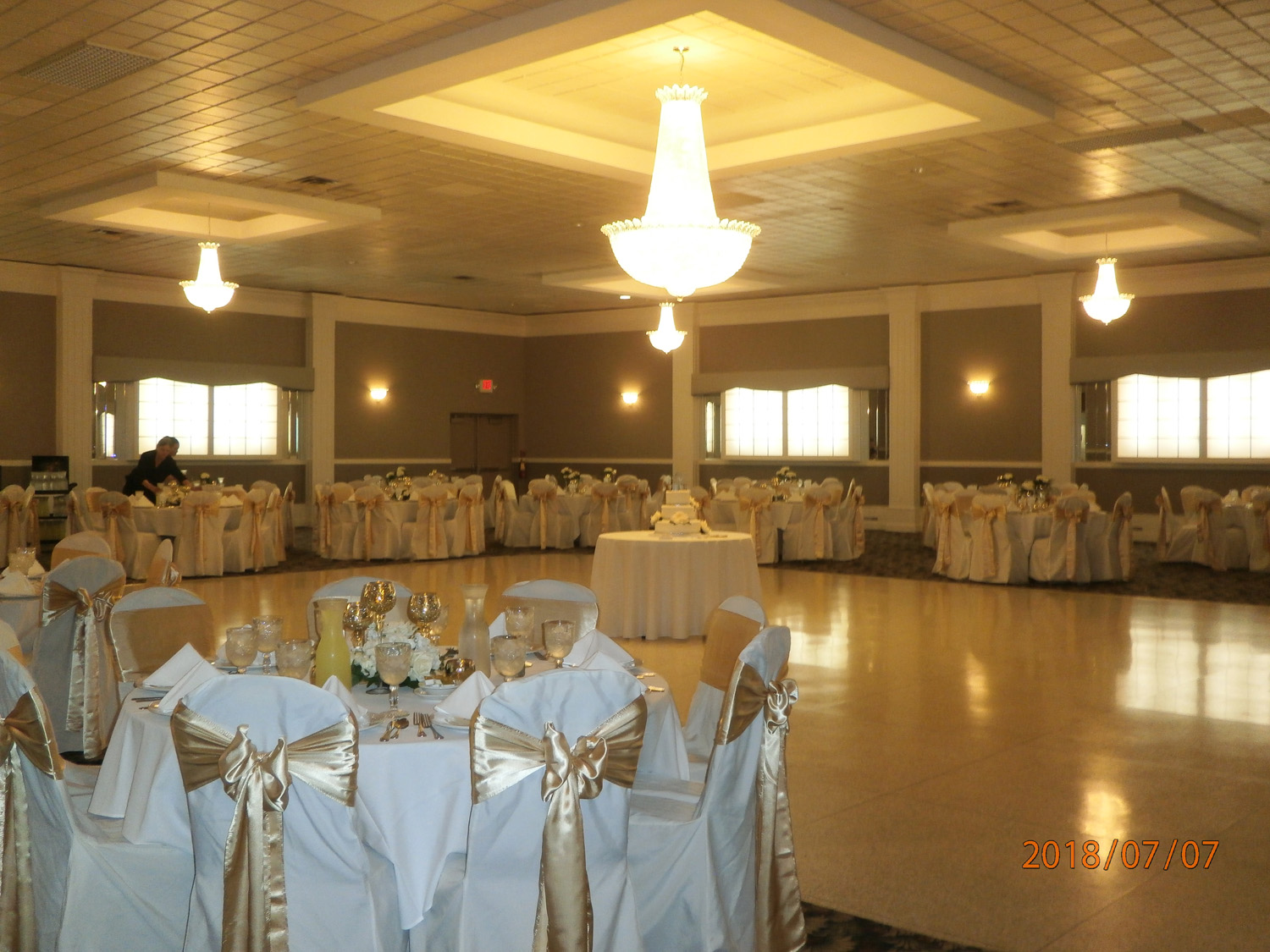 Our grand banquet room has been newly redecorated with beautiful Swarovski Crystal Chandeliers with adjustable lighting to offer the perfect party ambiance. Freshly painted and new draping in neutral colors. Carpeting, and a spacious permanent dance floor located in the center.  The full-sized stage is large enough to accommodate live musical entertainment or a DJ, while the modern sound system will please both performers and guests alike.  A full-service bar is located adjacent to both banquet rooms, which can be opened or sectioned off according to your preference.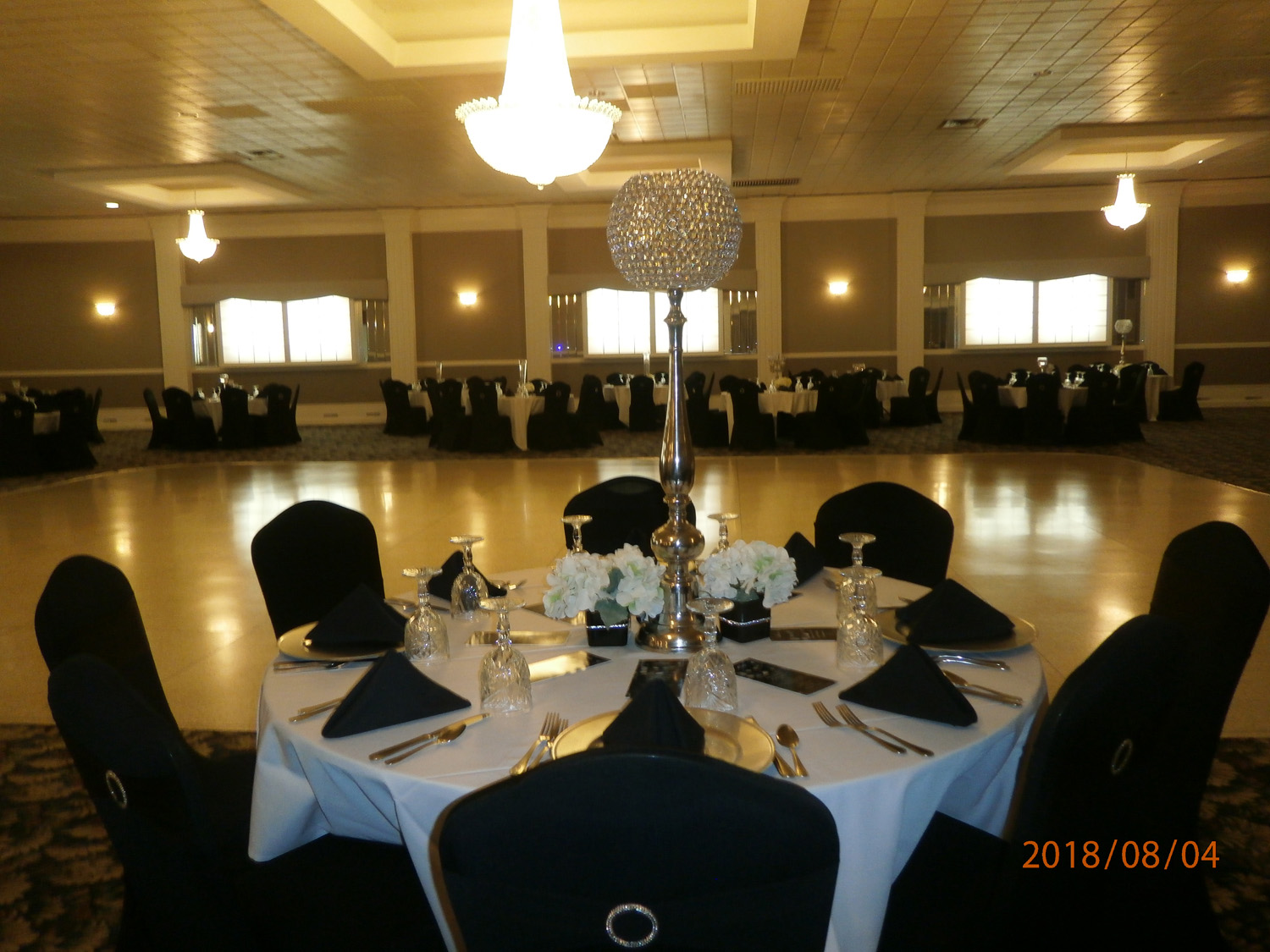 Our smaller banquet room is a cozy gathering place for events such as engagement parties, bridal showers, wedding rehearsal dinners, and intimate wedding receptions.  This room also features the same neutral décor as found in the grand banquet room.  Our smaller banquet room may be used independently, or it can be used in conjunction with events in the grand banquet room.   
We offer a wide variety of menu and bar options to fit your budget.  Prepared on-site to your specifications, our friendly, courteous catering staff focuses on delivering a memorable dining experience at every event, large or small.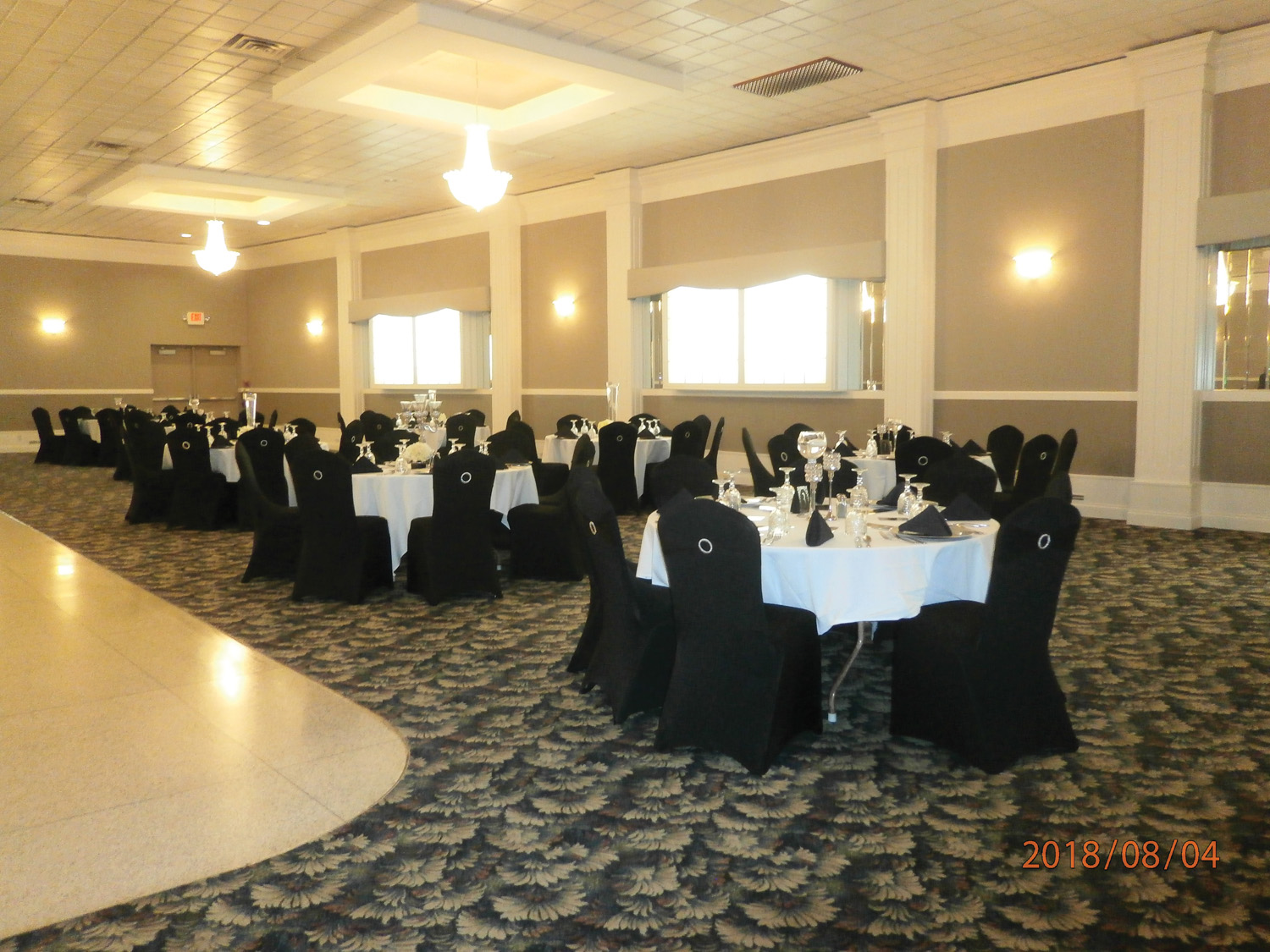 Plentiful on-site parking is available, including many handicap parking spaces for our guests with special needs.  The venue is one level making it wheelchair accessible for your convenience.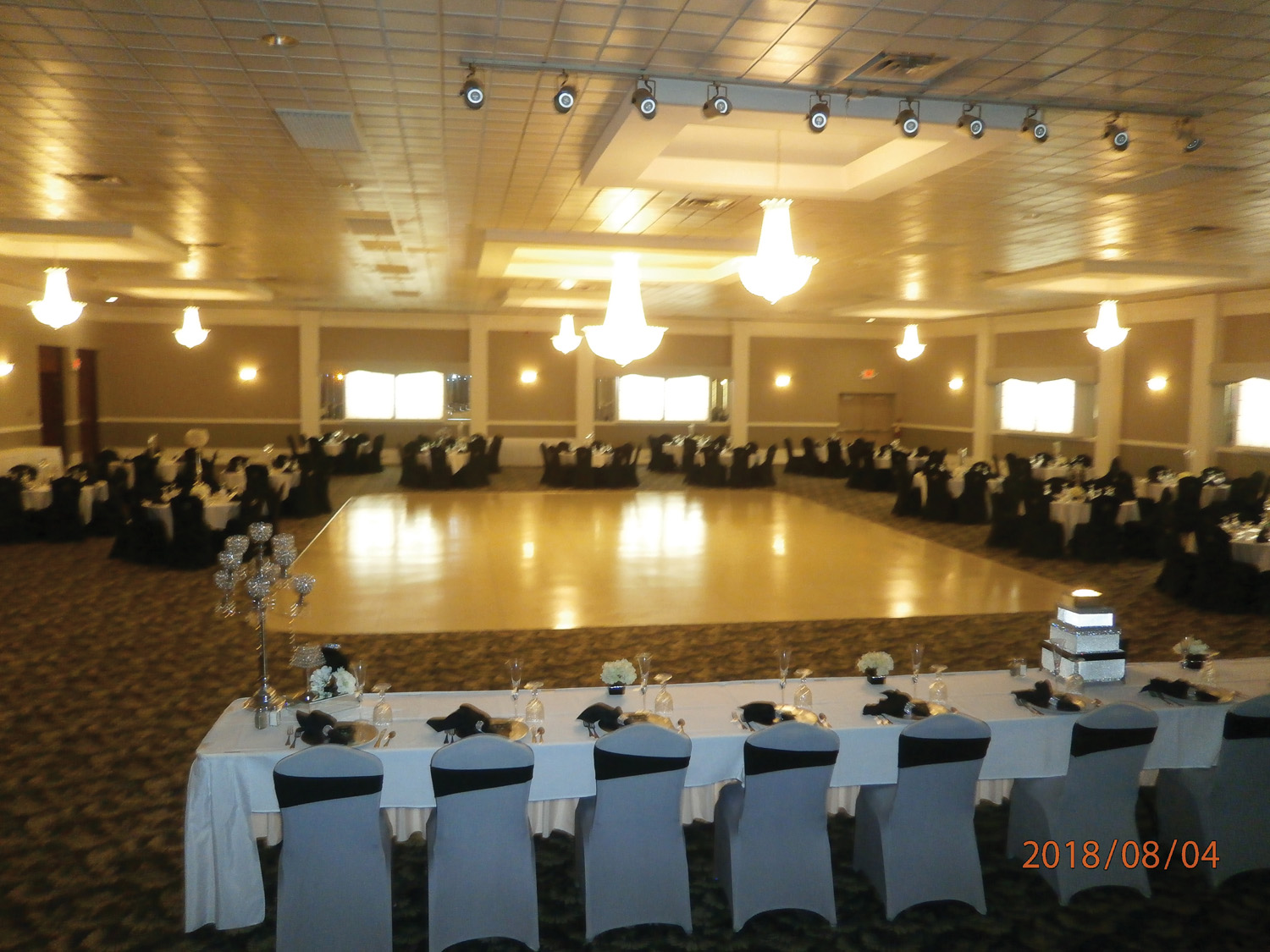 We only host one event at a time, focusing only on your event! Please call or visit our website today for more information.  We look forward to seeing you!  
8000 Madison Street, Merrillville, IN 
(219) 718-1437 
hellenicculturalcenter.net